During ChannelReply setup, you create a tag for each eBay and/or Amazon account you connect. If you forget what they are, you can find them by logging in to your account and going to "(3) Marketplaces." You'll immediately see the tags for your eBay accounts, if you have any connected.
Note: You can click on the images to magnify them.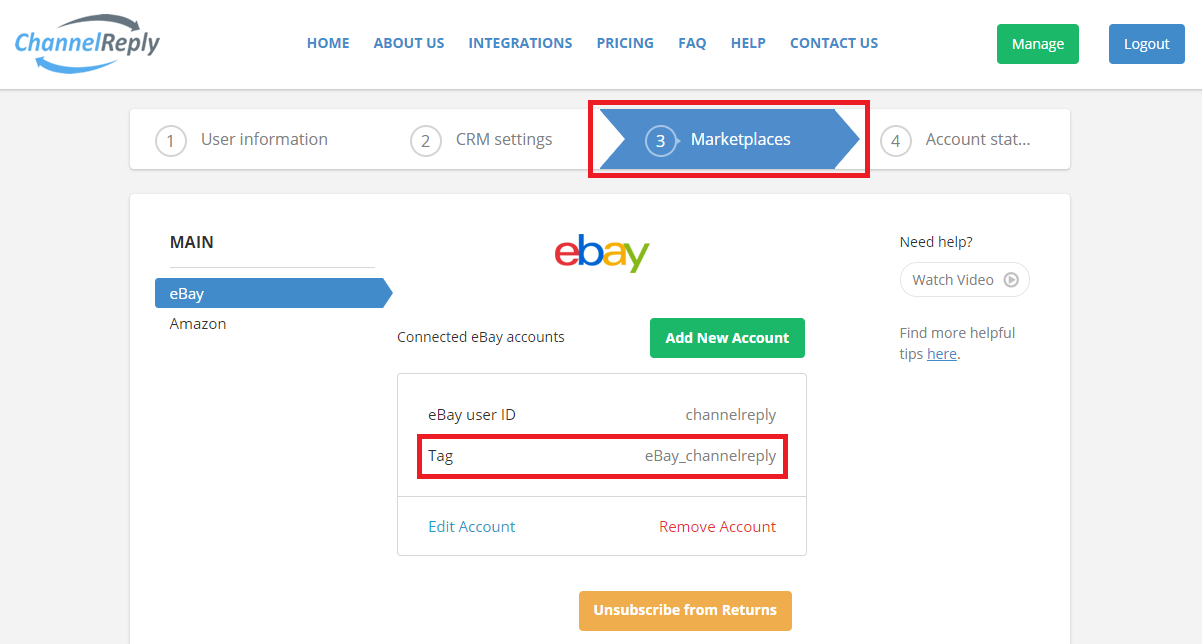 To switch to viewing the info on your Amazon accounts, including their tags, click "Amazon" in the left-hand menu.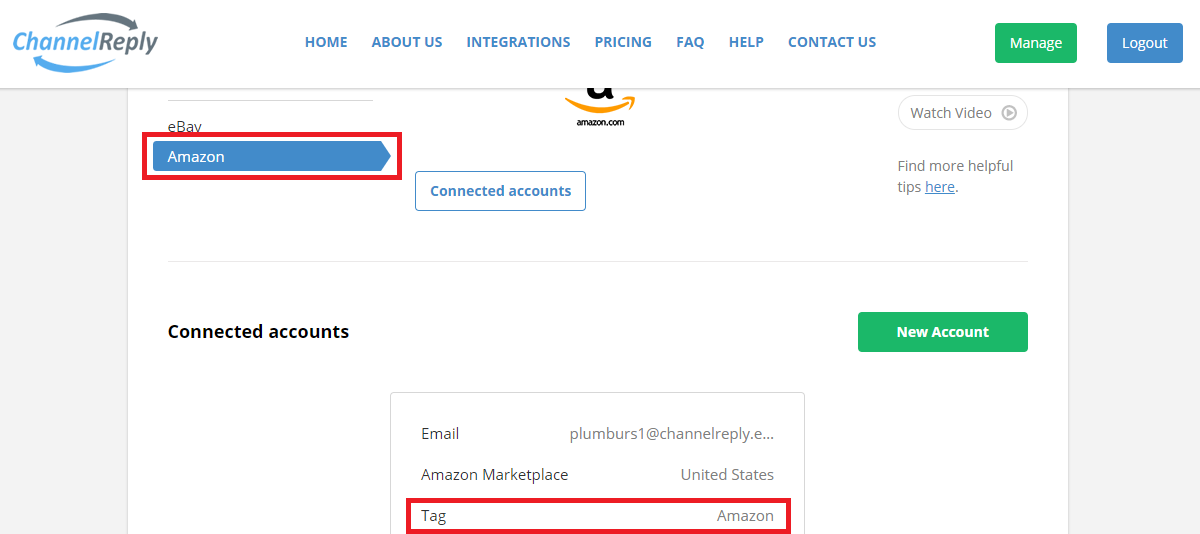 You can also change the tag for any connected account by clicking the blue "Edit Account" text at the bottom of the box for any eBay or Amazon account.
Questions? Contact us for help!
---