It's easy to choose a Re:amaze brand for each of your marketplace accounts. But sometimes, a brand won't appear in ChannelReply. Don't panic! We'll cover the standard steps for assigning a brand below, then follow up with instructions for what to do if a brand is missing.
Note: Click on any image to view it at full resolution.
How to Assign a Marketplace Account to a Re:amaze Brand
Sign in to ChannelReply and choose a marketplace from the dashboard.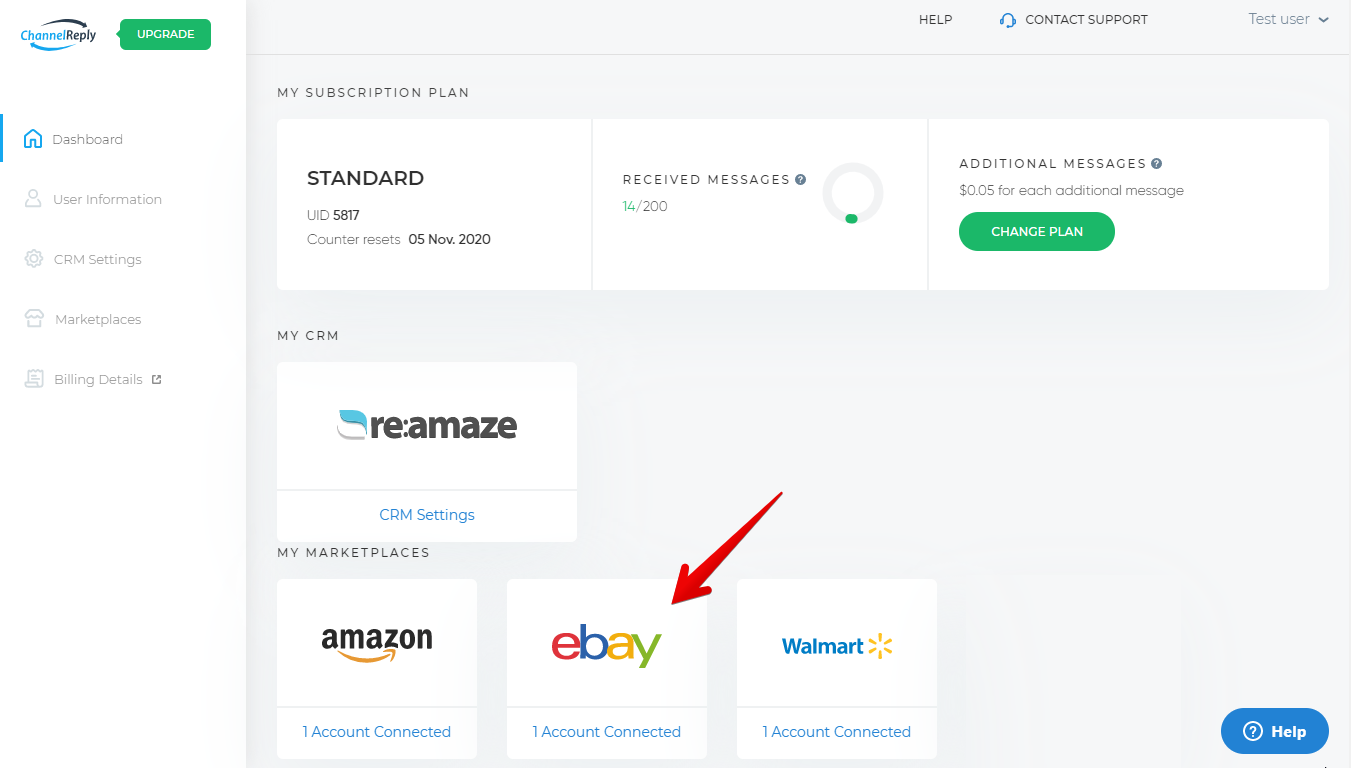 Click "EDIT" under the account you want to assign to a brand.

Click the "Re:amaze Channel" dropdown and look for the brand you'd like. If it appears, choose it and click "SAVE CHANGES." That's all there is to it!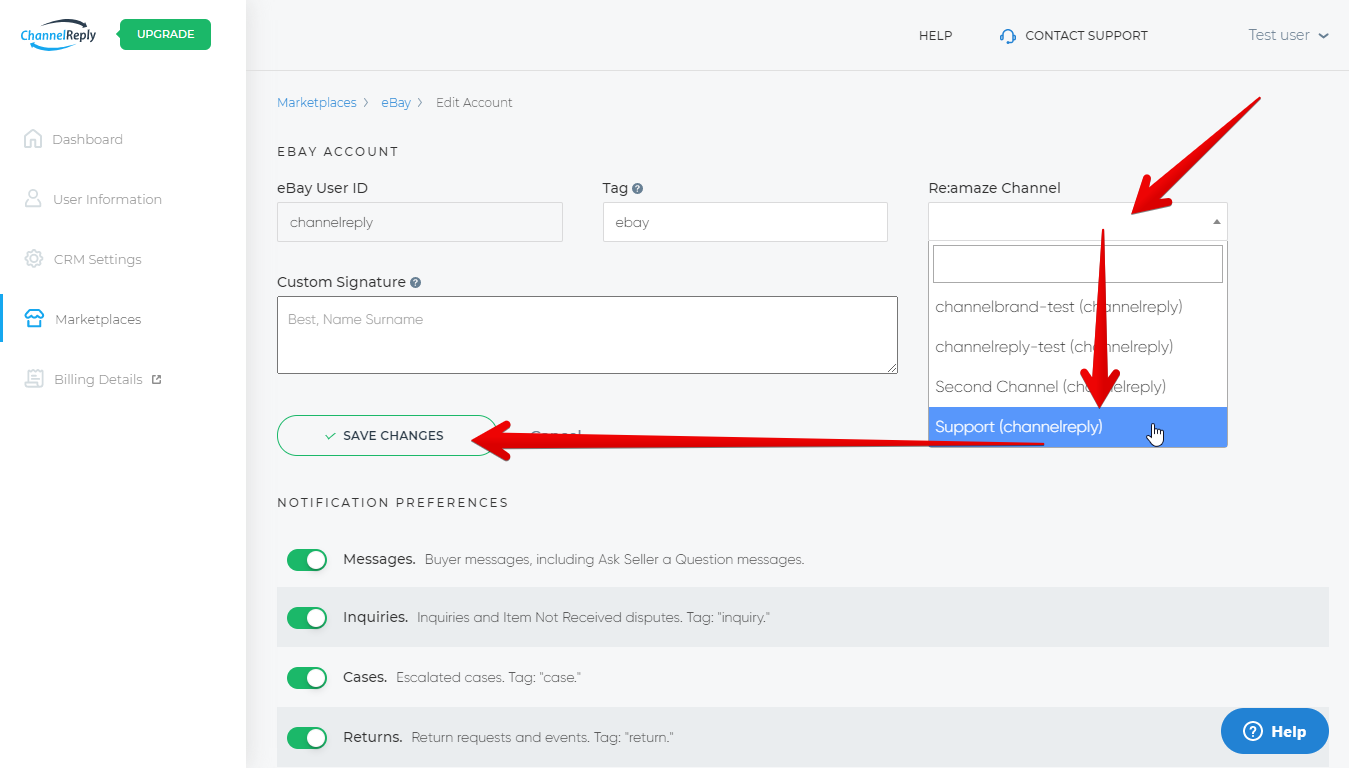 If the brand doesn't appear, read on.
What to Do When a Brand Doesn't Appear
If a Re:amaze brand does not appear in the "Re:amaze Channel" dropdown, it's most likely because its domain has not been connected to ChannelReply.
Go to "CRM Settings." Click "EDIT SETTINGS."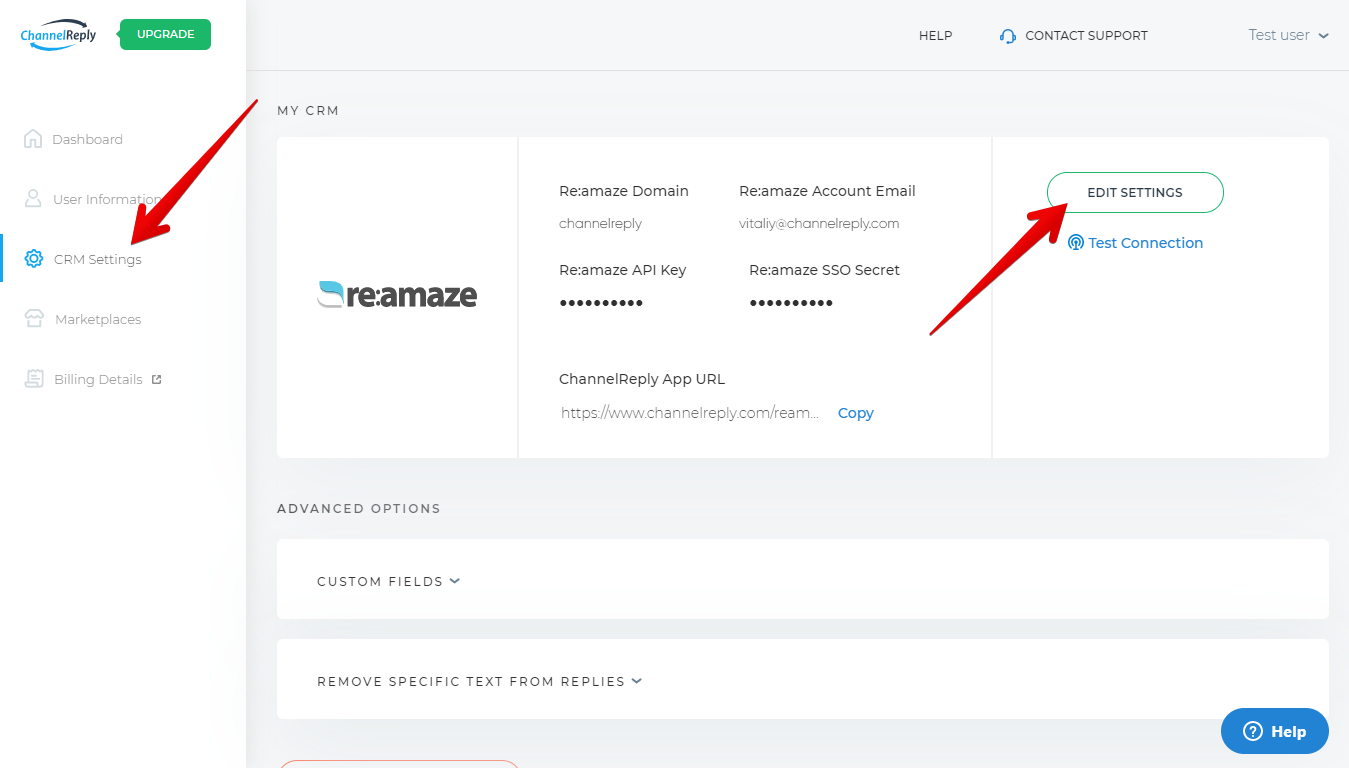 In a separate tab, open your Re:amaze account.
Go to Admin > Brands. You'll see tiles for each brand you've set up. The domain for each brand is listed in the "Help Site Live" field.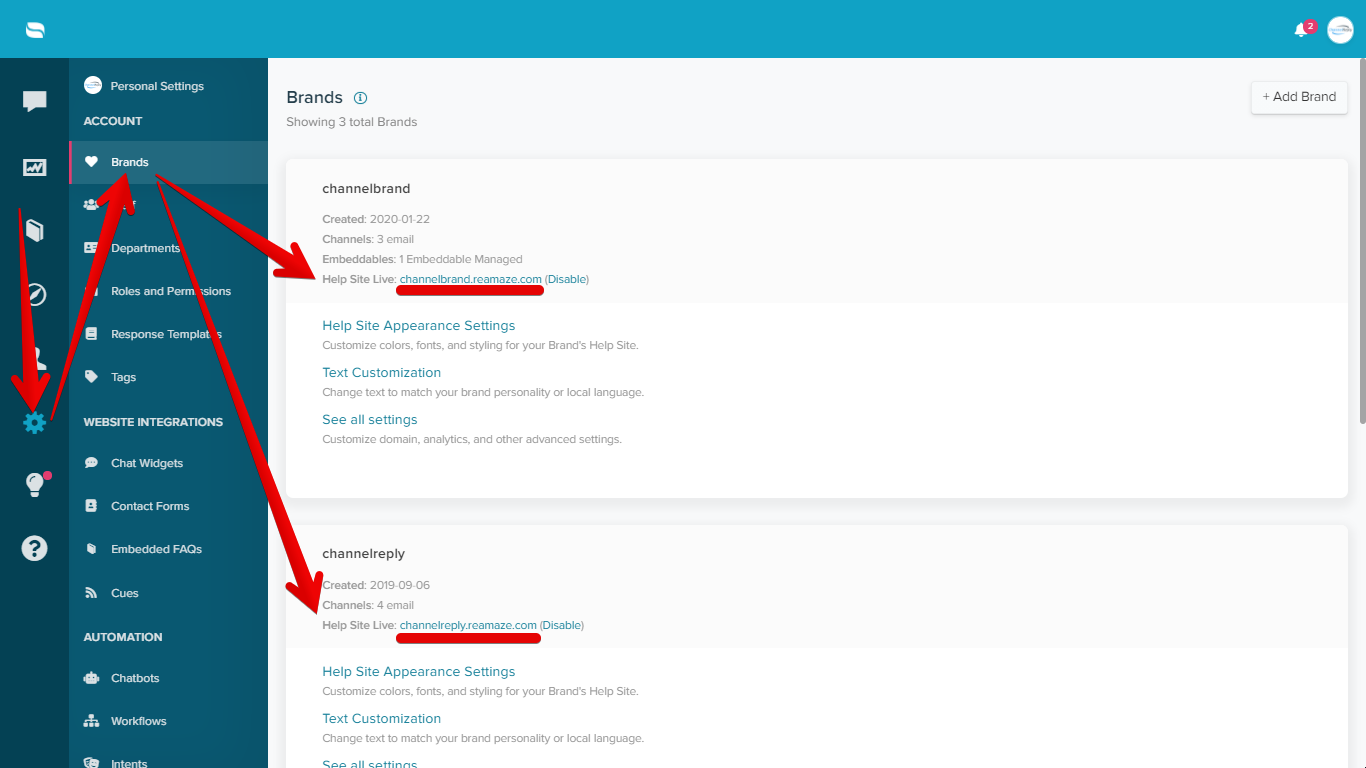 Copy each domain. Paste them into the "Re:amaze Domain" field in ChannelReply, separating them by commas (with or without a space after each comma). Then click "SAVE CHANGES."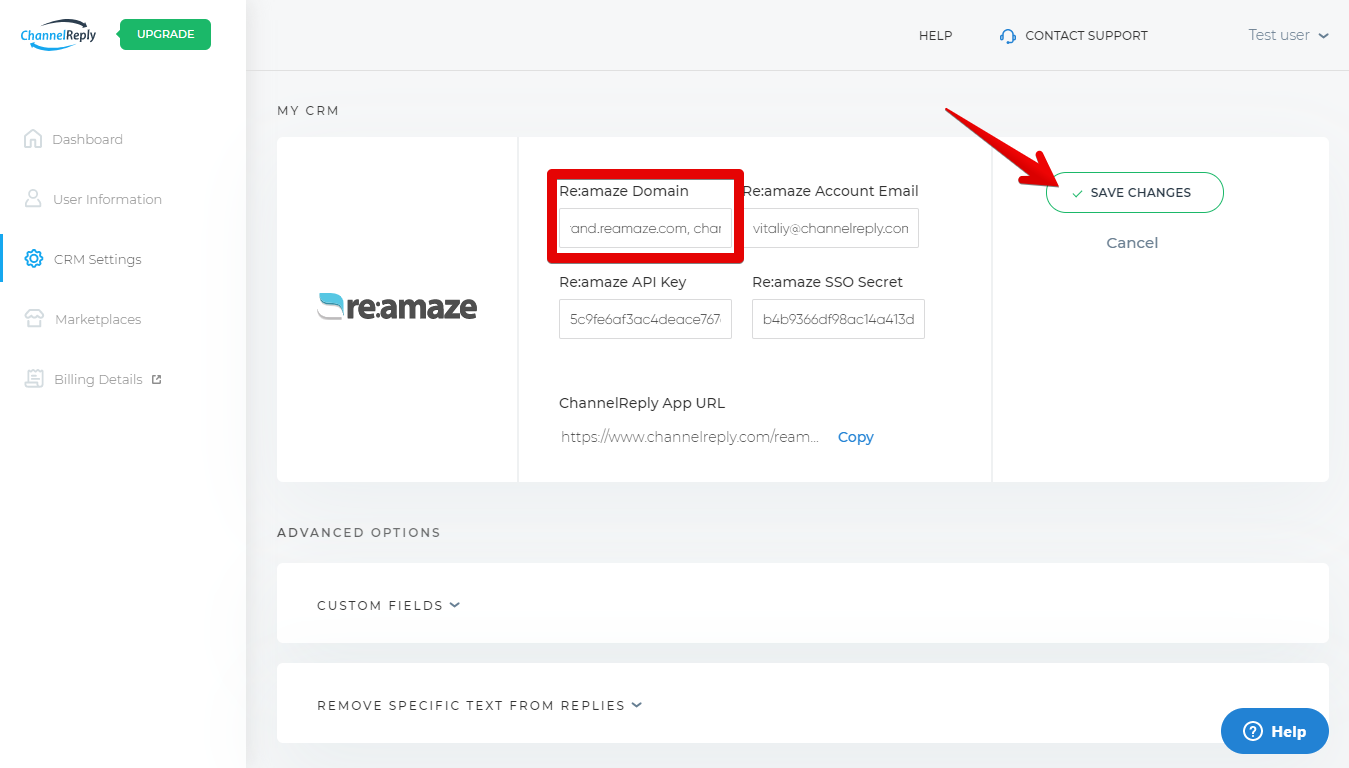 You'll see a success notification at the bottom of the screen. Simplified versions of each domain name will appear in the "Re:amaze Domain" field.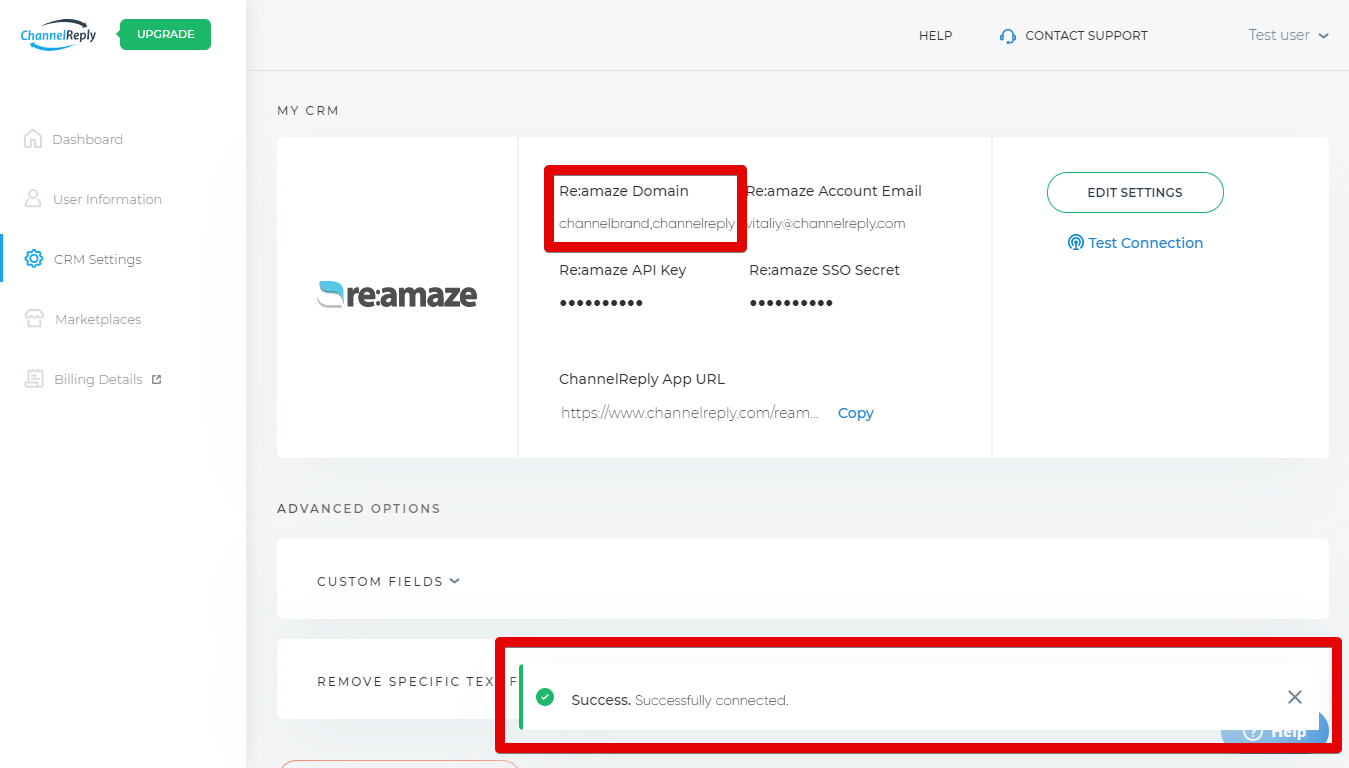 You're all set! When you return to editing your marketplace account, you'll be able to choose the brand that was missing before.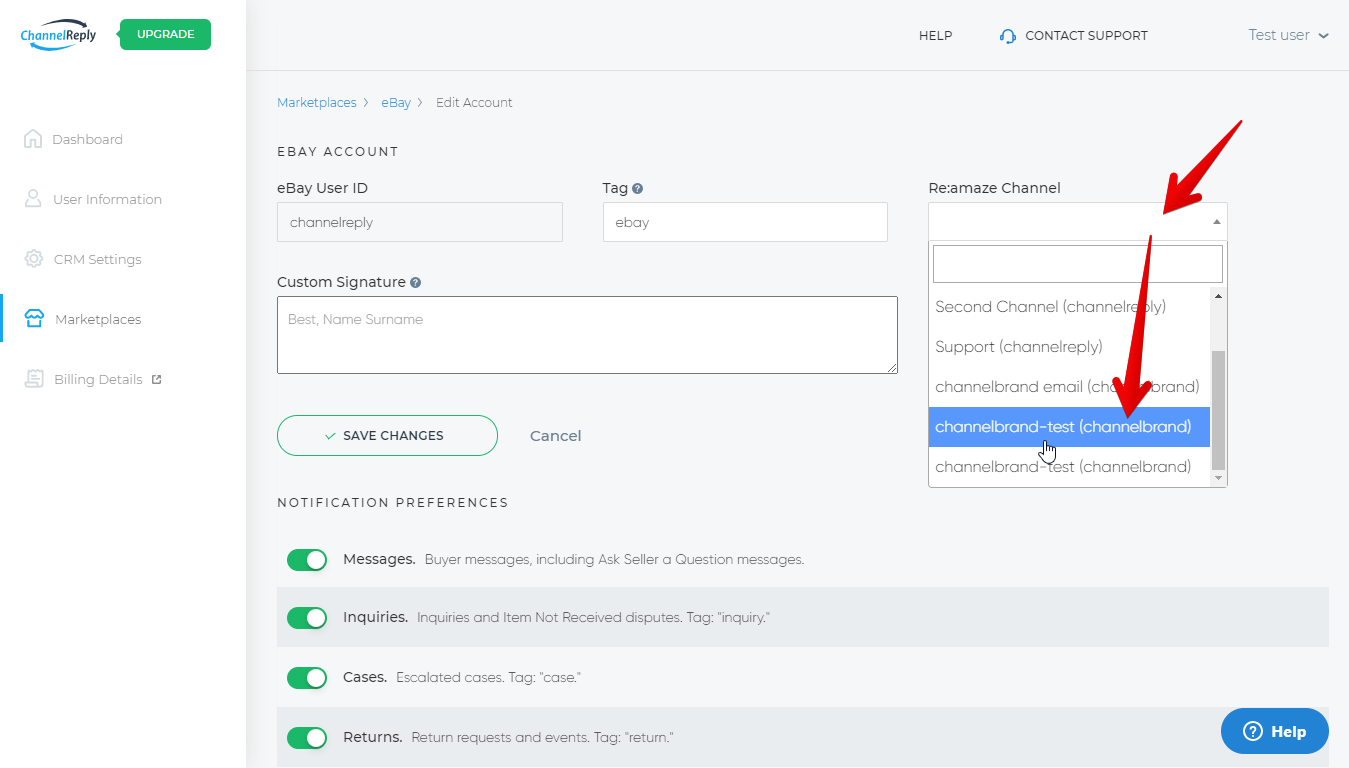 Stuck? Have questions? Contact us and our support team will get back to you ASAP.