Need to pull eBay and Amazon data into your Help Scout Custom Fields? Just follow these instructions and you'll be done in minutes.
Notes: Click on any image to view it at full resolution. You must have a ChannelReply account and Help Scout Plus or better to use this feature.
1. Prepare for Setup
First, sign in to ChannelReply, or access the Manage page if you're already logged in. Then go to (3) Marketplaces.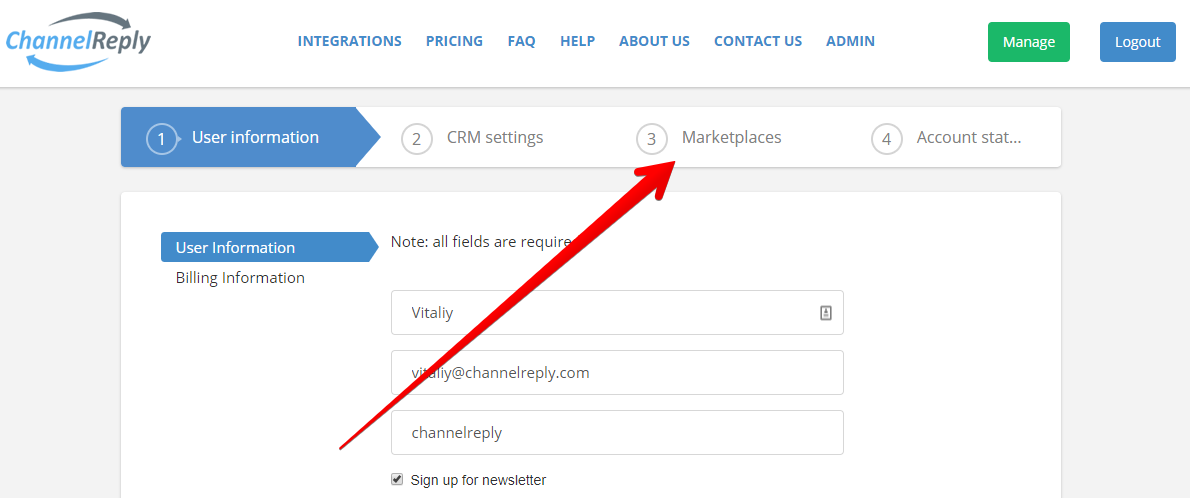 Find any connected Amazon or eBay account you'd like to use with Custom Fields. Then, under the account's details, click "Edit Account."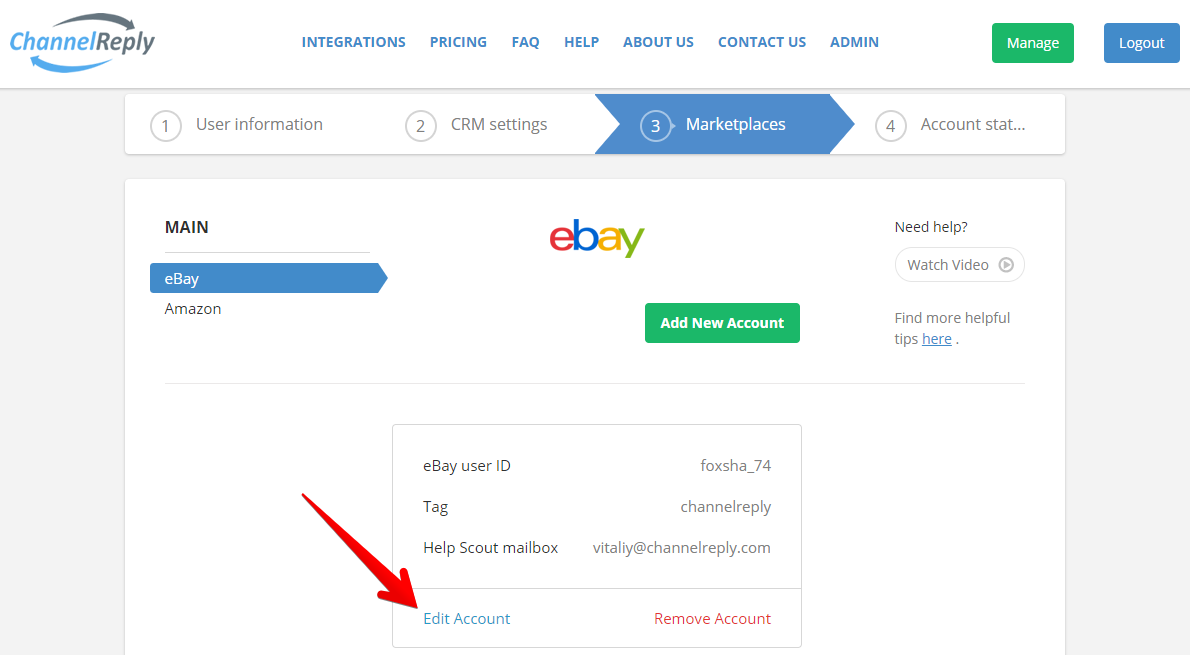 At the bottom of the account's settings, click "Open advanced options."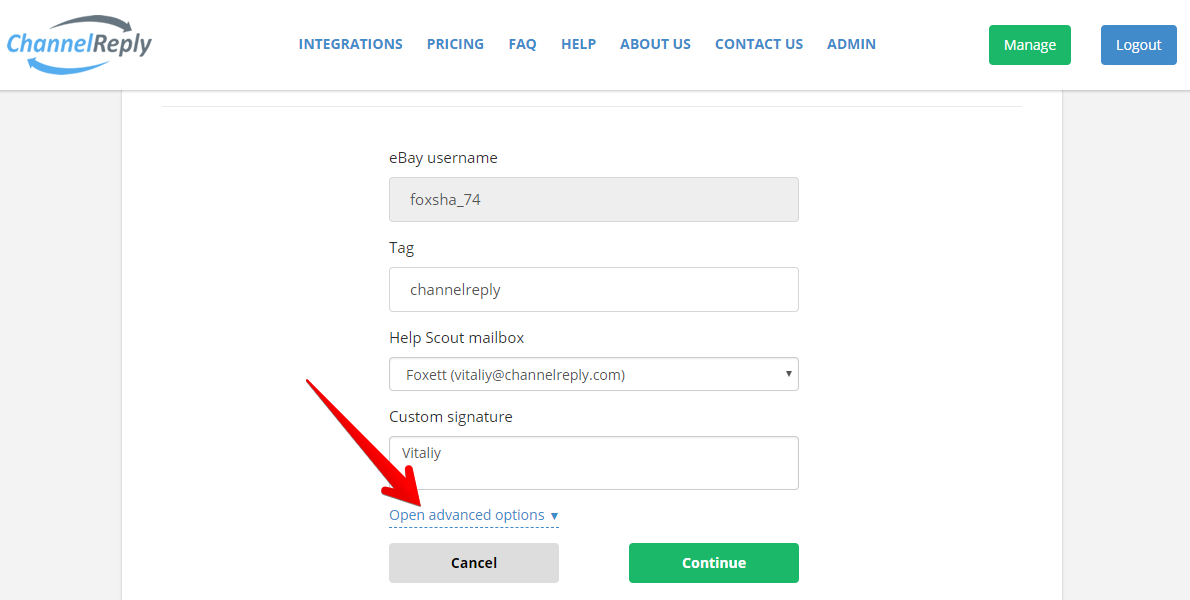 You'll see the "Help Scout Custom Fields" menu. This shows a list of all the different Custom Fields you can create using ChannelReply.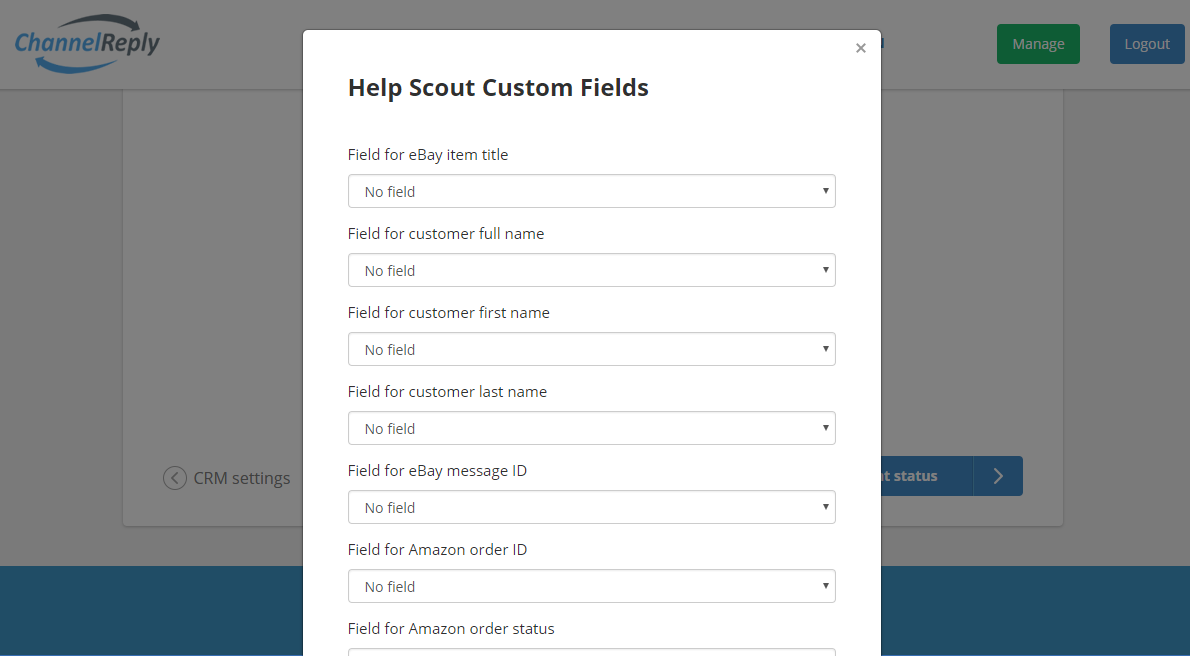 Keep this screen open as a reference.
2. Create Help Scout Custom Fields for eBay & Amazon
In a separate browser tab or window, sign in to Help Scout. Then open the mailbox associated with your eBay or Amazon account and click "Mailbox Settings" (the gear icon), then "Custom Fields."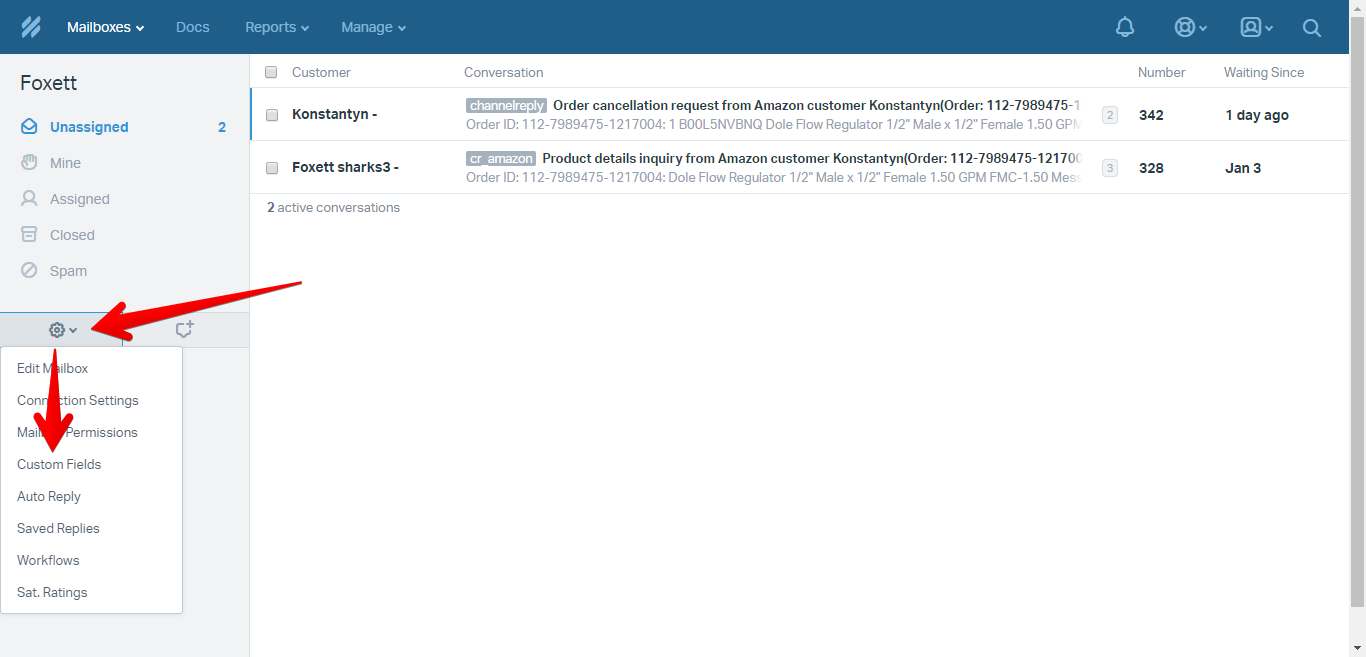 Click "New Custom Field." (Note: You may see a different screen if this is the first time you're creating a Custom Field, but the button text will be the same.)

Give the field a name based on the ChannelReply data you want it to show. We recommend giving it the same name as one of the options you see in ChannelReply, such as "eBay item title." That will make it easy to manage.
Once you have a name, set the type to "Single Line." Then click "Save Field."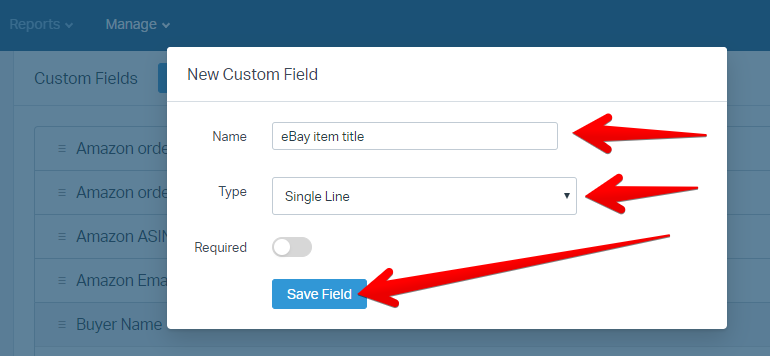 You've now created a Custom Field! Create any other Custom Fields you want for this marketplace account while you're here.
3. Match Your ChannelReply Fields to Help Scout
Once you're done, return to your ChannelReply screen and refresh your browser tab. This will close you out of the marketplace management screen.
Go back to (3) Marketplaces and find the account you were working on.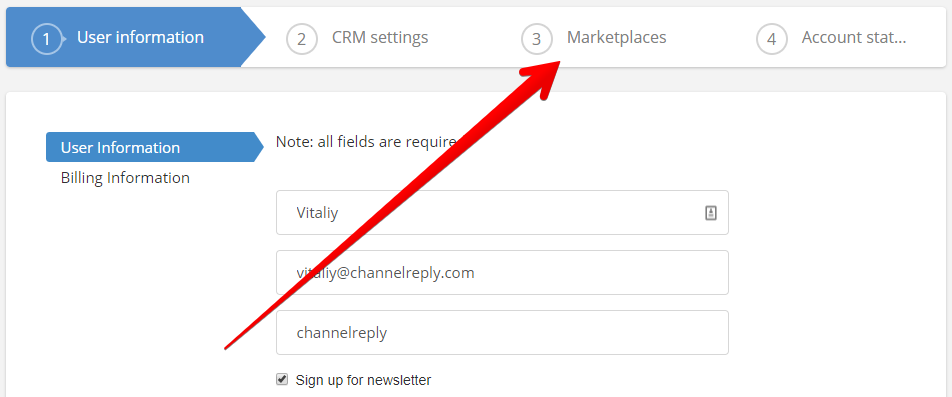 Just like before, click "Edit Account."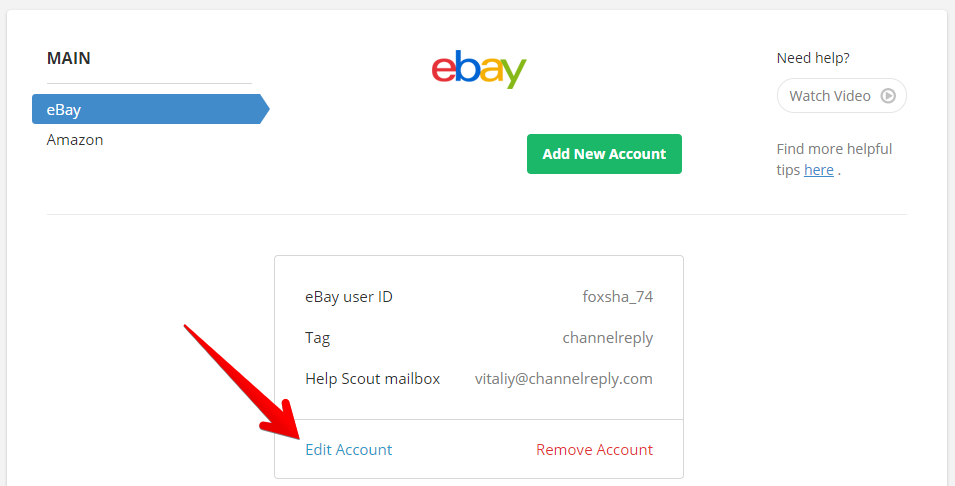 Then, "Open advanced options."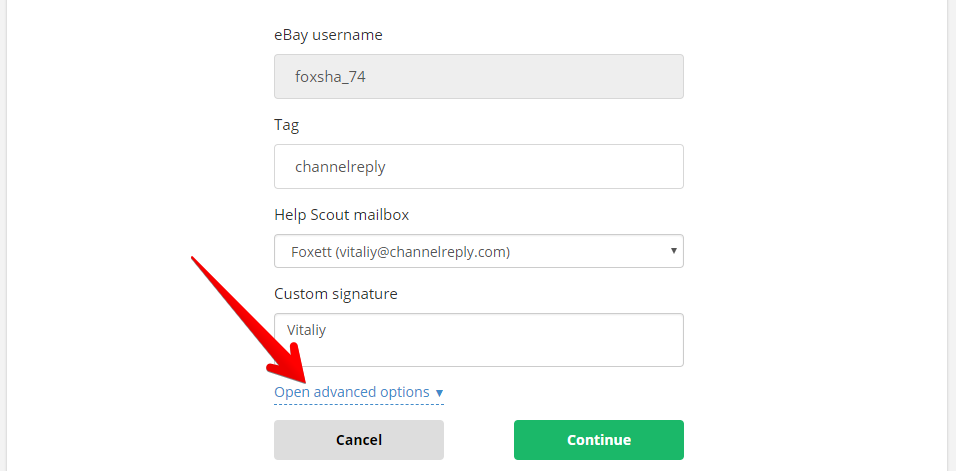 Finally, find a field that matches one of the Custom Fields you created in Help Scout. Click the dropdown menu and you'll see a list of all Custom Fields available in your Help Scout mailbox. Choose the field you just made for this bit of ChannelReply data.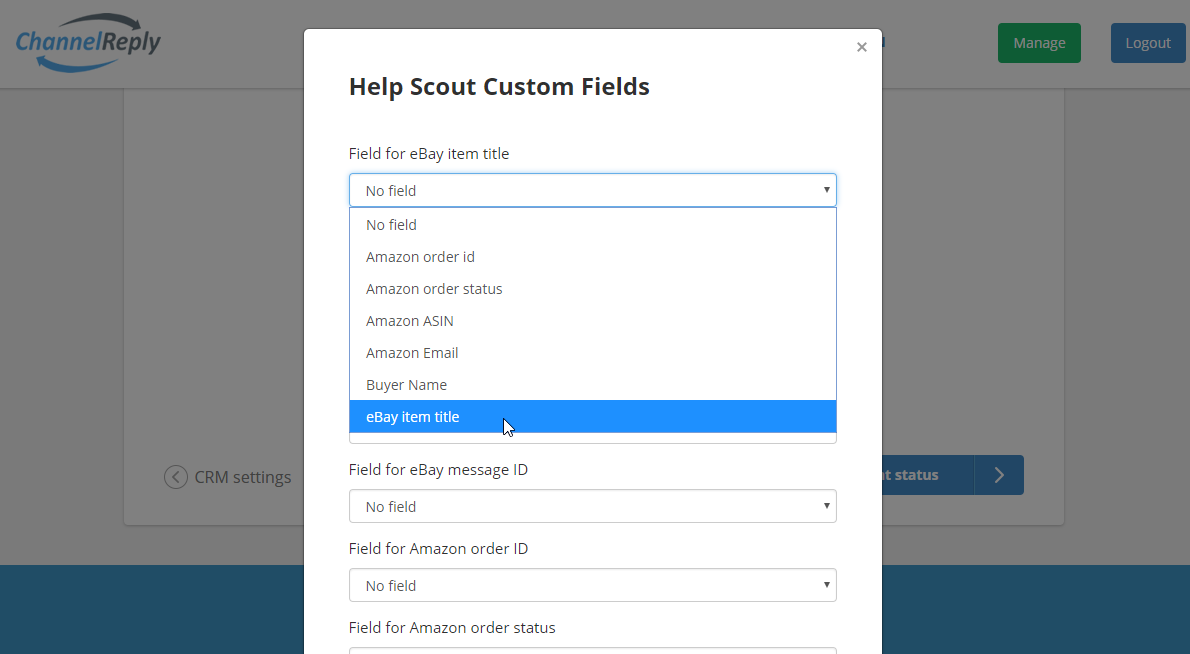 Then do the same thing with any other desired fields.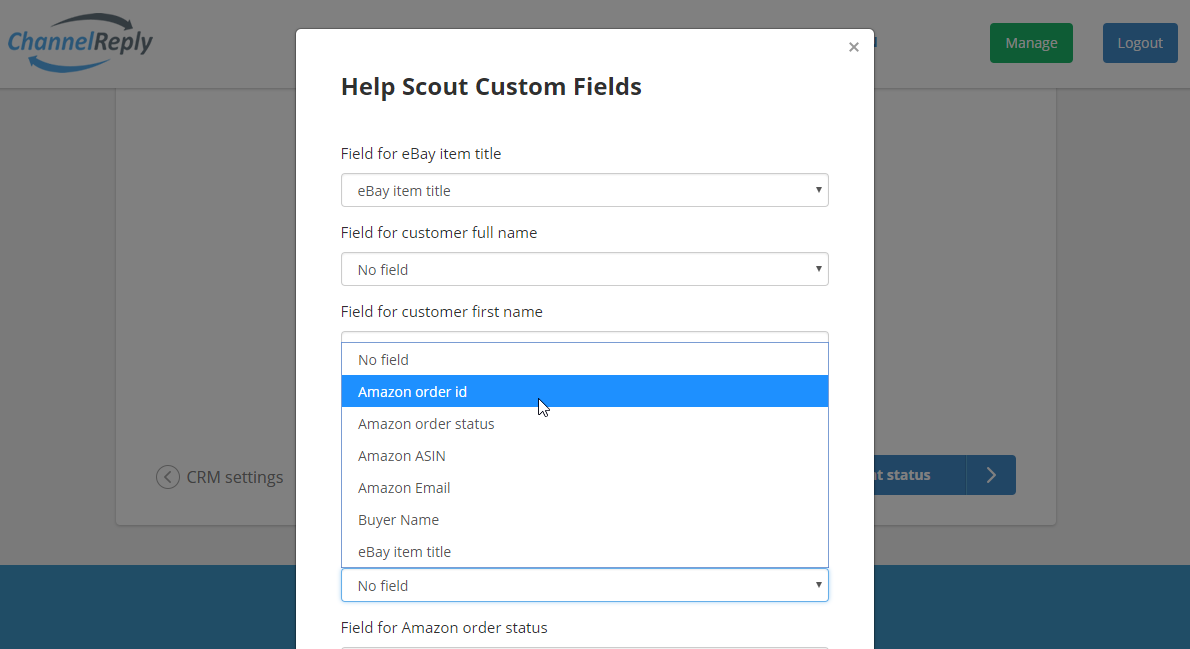 Once you're done, scroll to the bottom and click "Save."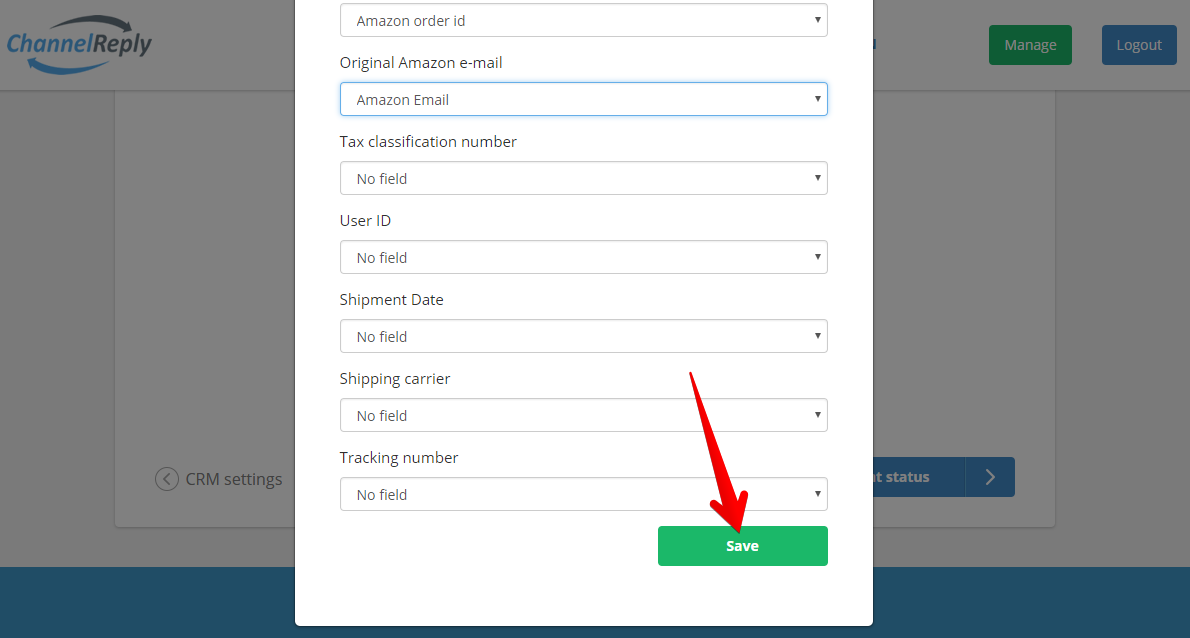 You'll see a success notification. Click "OK" to close it. Then hit "Continue" to finalize your Custom Fields and save any other changes you've made to your account.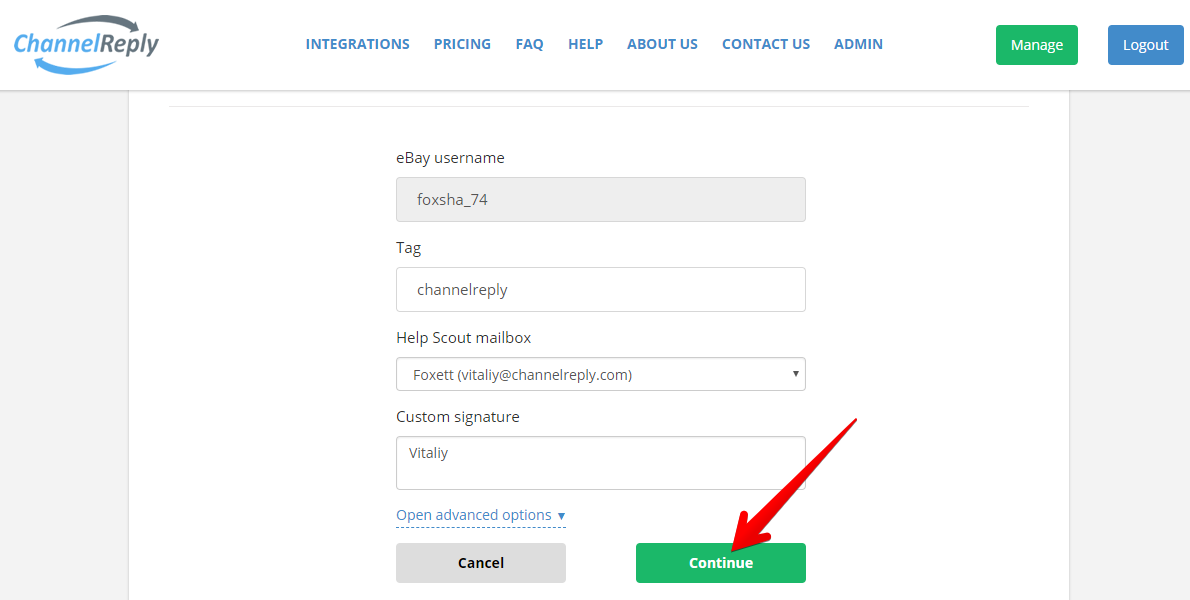 Congratulations, you have now configured Custom Fields for this marketplace account! You can set up Help Scout Custom Fields for any of your other Amazon or eBay accounts the same way.
Need help? Contact us and we'll be happy to assist you.
I'm All Set Up! So… How Does This Help?
Custom Fields can make a huge difference! Here are a few of the things you can do with them:
Build Better Workflows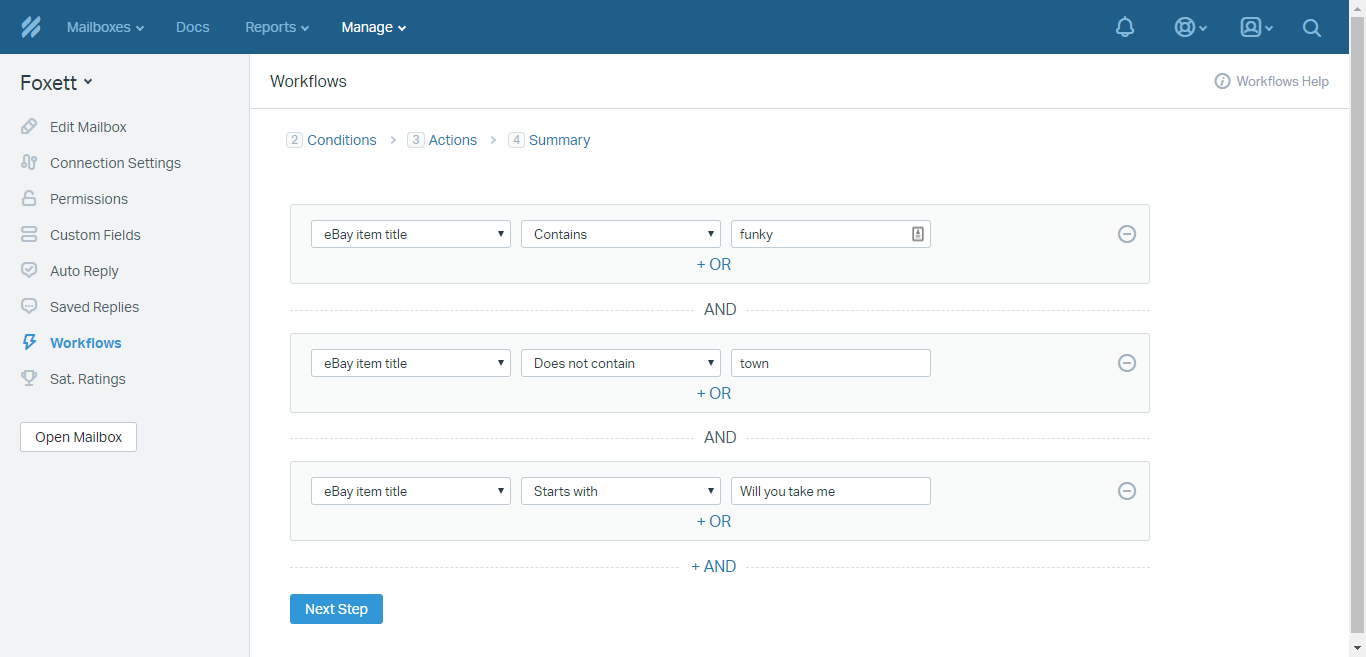 What if you really, really need a trigger that only fires if a ticket is about an eBay item with the word "funky" in the title, but NOT the word "town"? Good news: you can do that with Custom Fields and Workflows!
If you don't know much about Workflows yet, check out Help Scout's guide. These are extremely powerful custom triggers. They can be based on what your Custom Fields do or do not contain, start with, or end with, among other options.
Make Tickets Easier to Find in Search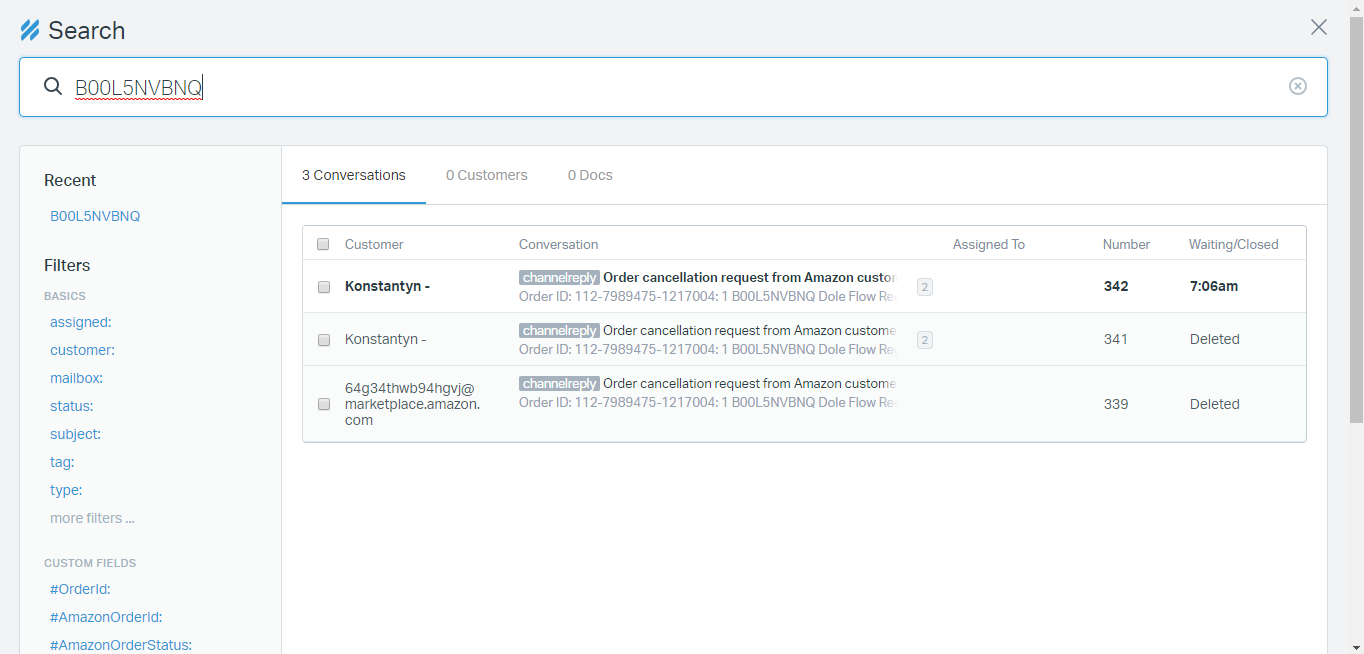 Want to find every ticket that has anything to do with a specific ASIN? No problem! If you create an ASIN Custom Field, you'll be able to search tickets by ASIN in Help Scout.
That's just one example. You can do the same thing with any other field: find all tickets involving UPS-delivered packages, for example, or about Amazon FBA orders.
See More in Reports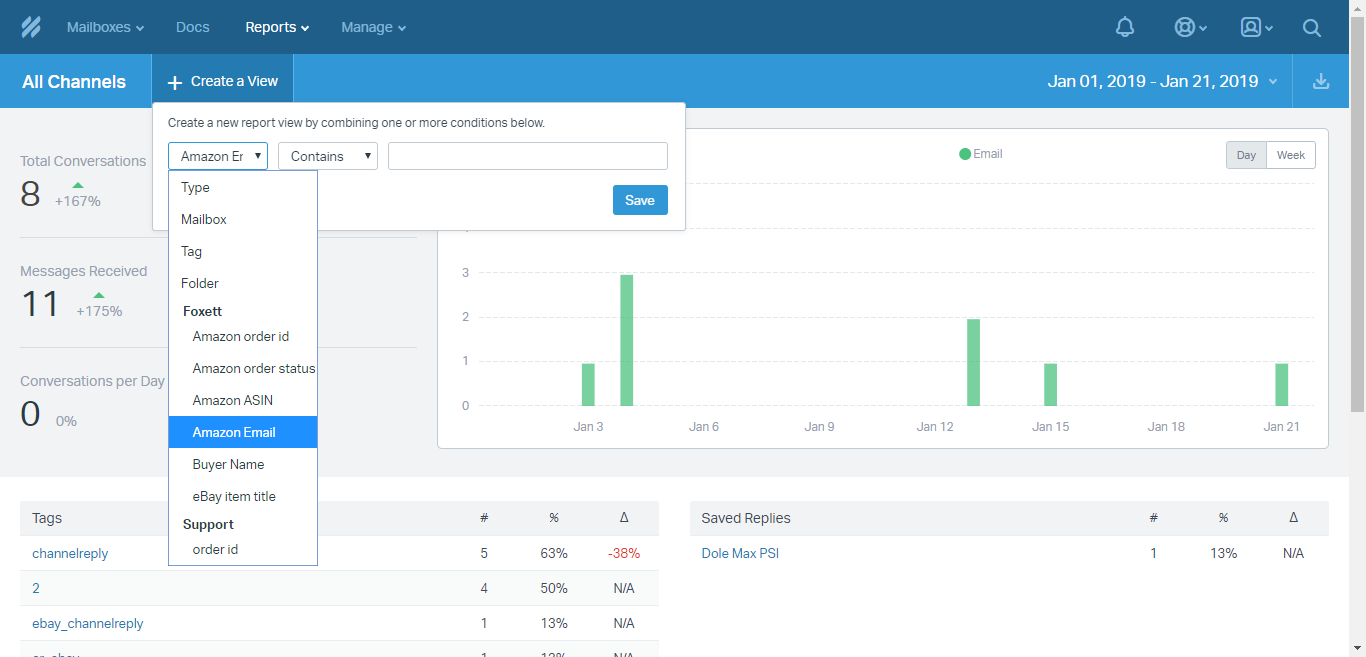 Help Scout lets you create reporting Views based on Custom Fields. See just how often customers contact you about a specific item, or find out if customers with shipping addresses in Canada really do need less help than your U.S. shoppers.
Get creative! With eBay and Amazon data from ChannelReply in your Help Scout Custom Fields, you can do almost anything you can imagine. Customer service has never been easier!