Paying for ChannelReply is simple. All you need to do is log in to your account, go to "Billing Details," and enter your payment info. Step-by-step instructions and screenshots are available below.
Notes: Click on any image to view it at full size. Last updated 8/10/2020.
How to Enter Your Payment Info
Sign in to ChannelReply. Then click "Billing Details."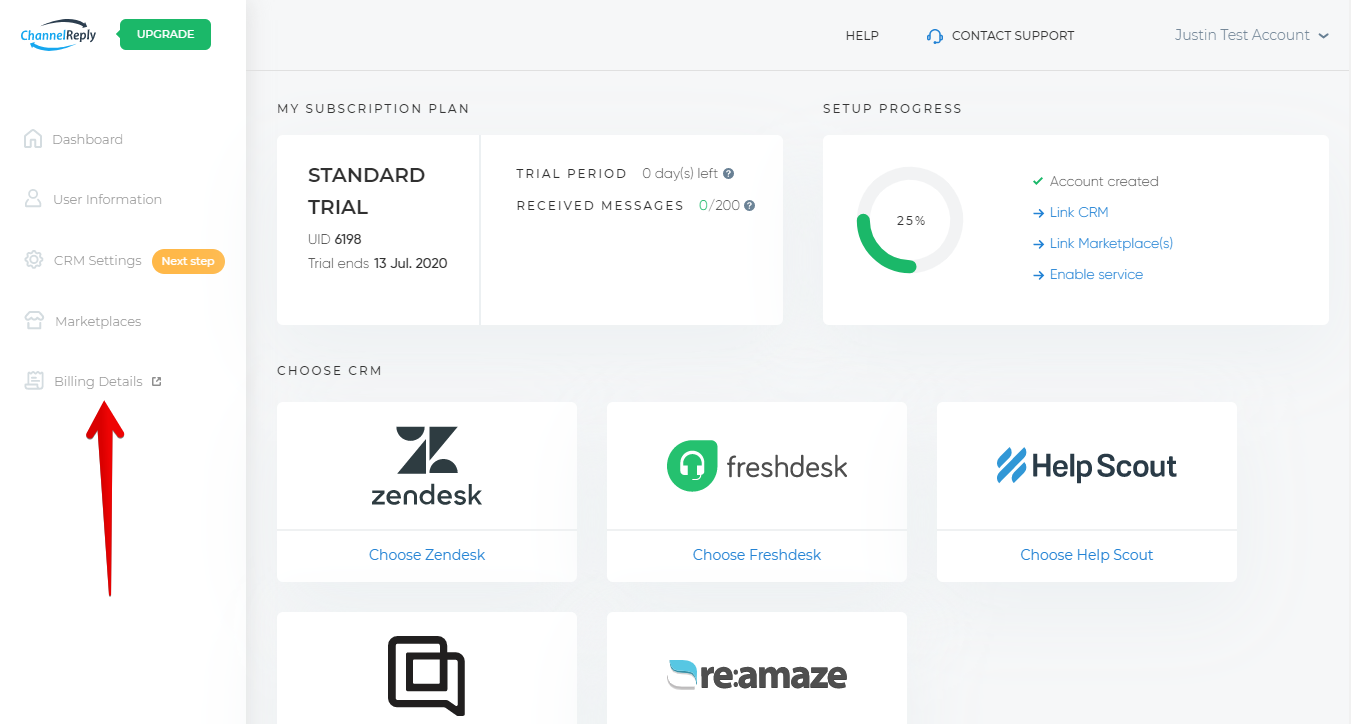 A popover will appear. Click "Payment Methods."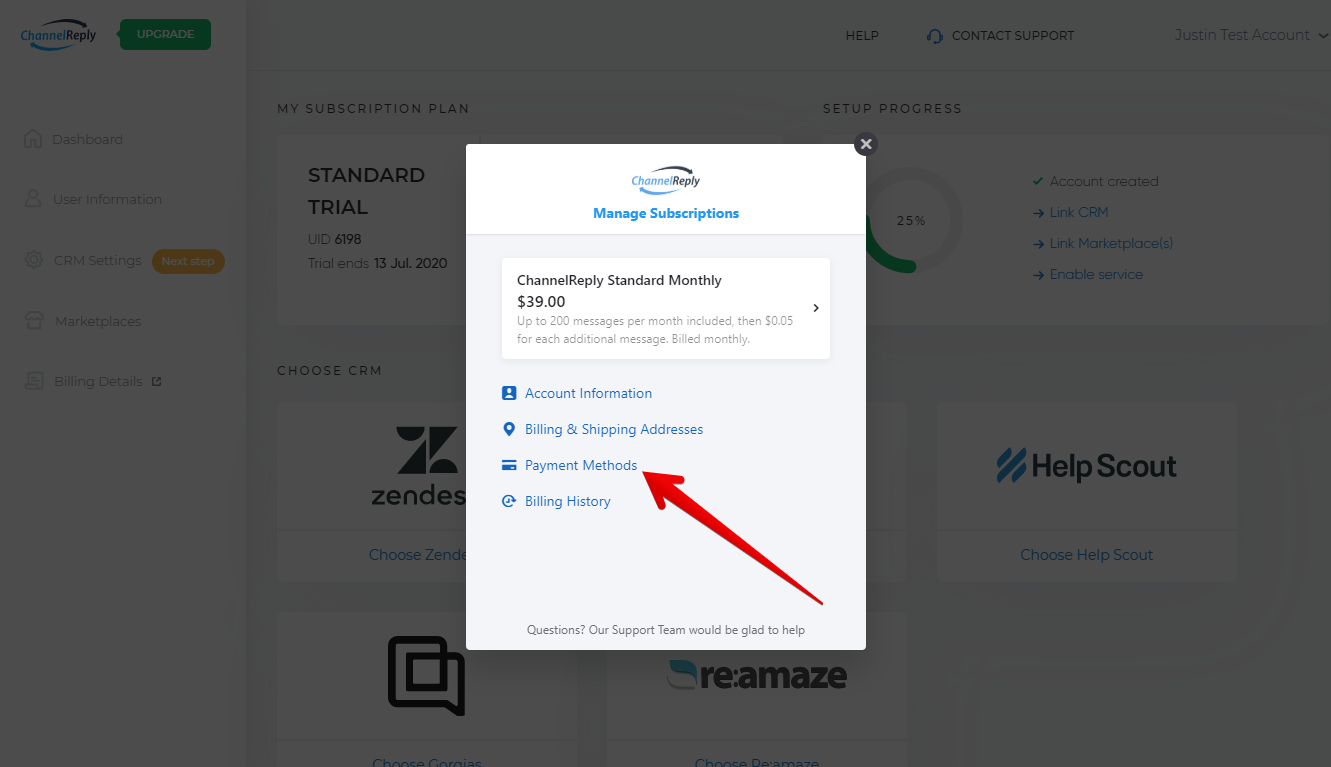 Select your payment method. We accept credit cards (Visa, MasterCard, American Express, Discover, JCB, and Diners Club), PayPal, and ACH (direct debit).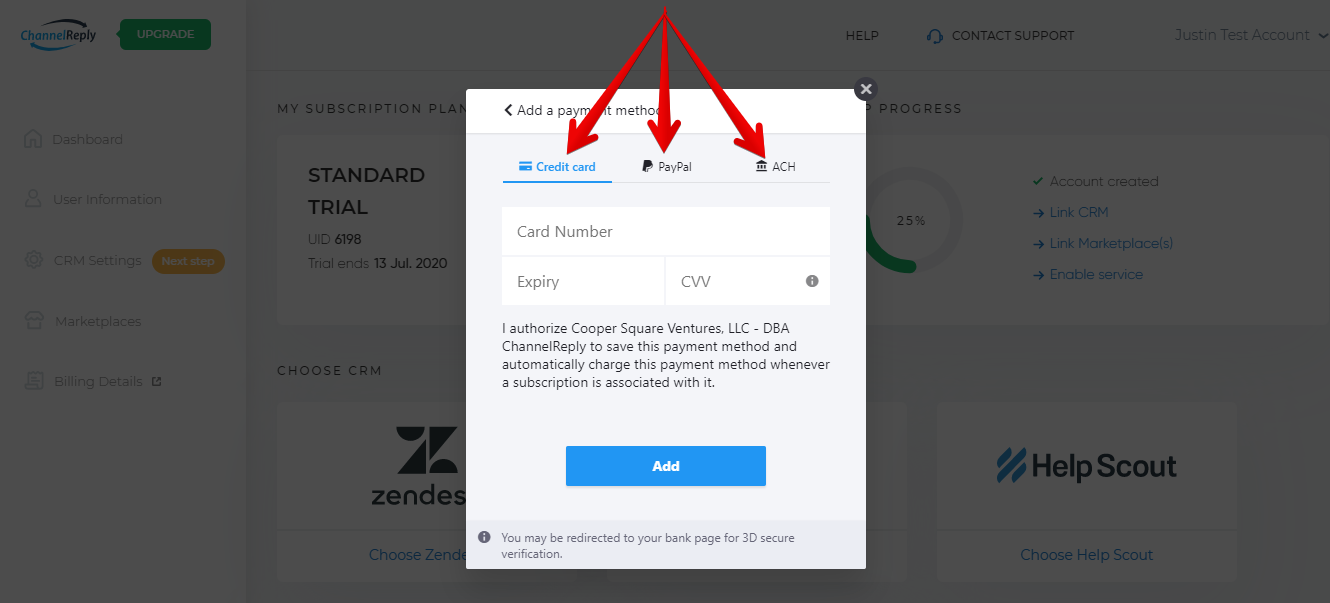 For credit card, enter your payment details, then click "Add."
For PayPal, click "PayPal Checkout." Follow the prompts in the PayPal popup window that appears.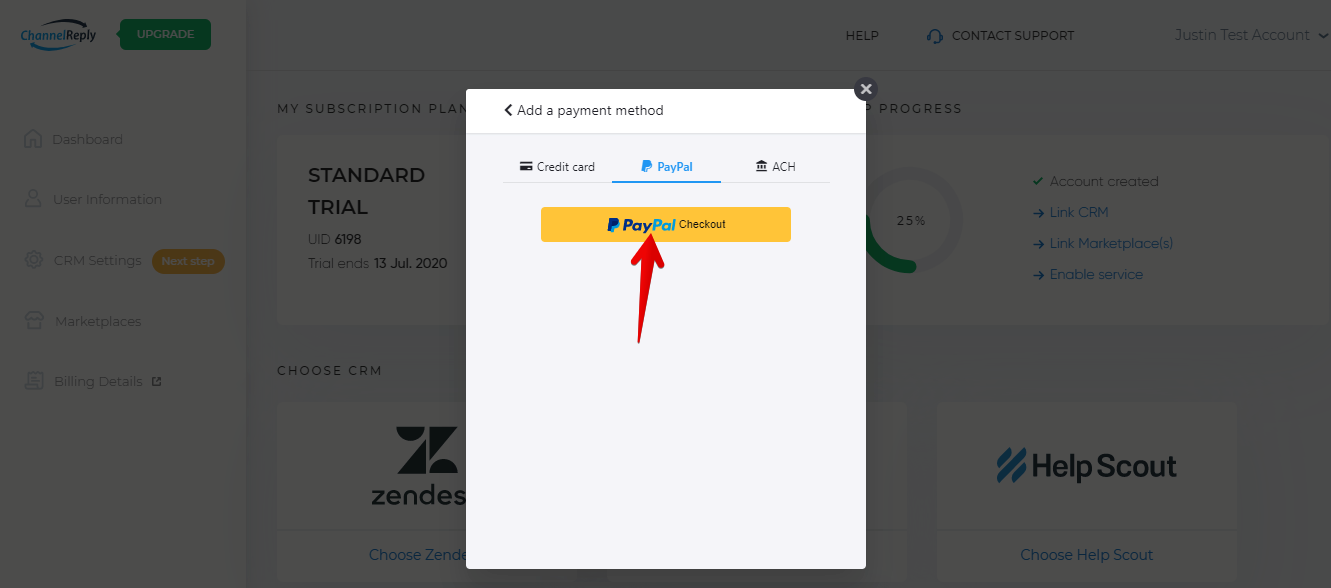 Please note that PayPal may not allow you to pay for subscriptions with your PayPal balance. However, you can always use your connected payment methods.
For ACH, enter your payment details and click "Proceed to Review." Follow any further instructions that appear.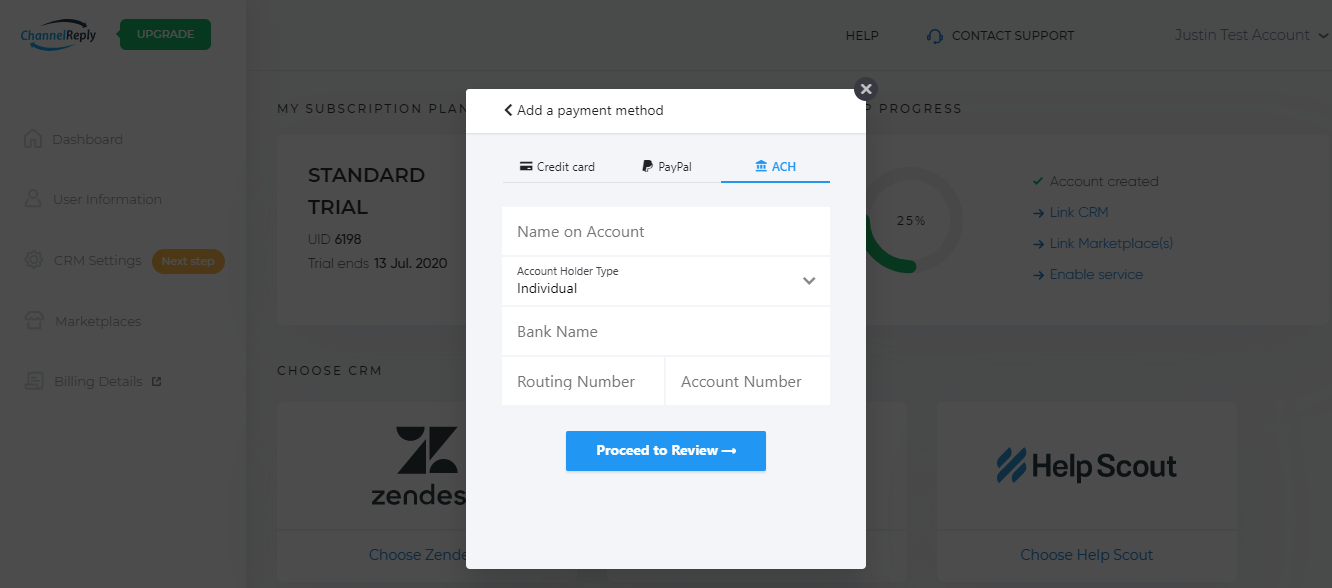 That's all there is to it! Once your details are saved, your payments will be made automatically for as long as you stay subscribed and the details remain valid. If you are currently in your free trial, the first payment will occur as soon as the free trial ends, and messaging will not be interrupted.
You can return to Billing Details to update your payment info and subscription anytime.
How to Update Your Payment Info
Once you've added your payment info, you can update your payment method or add a backup anytime. Log in to your account and click "Billing Details" on the left.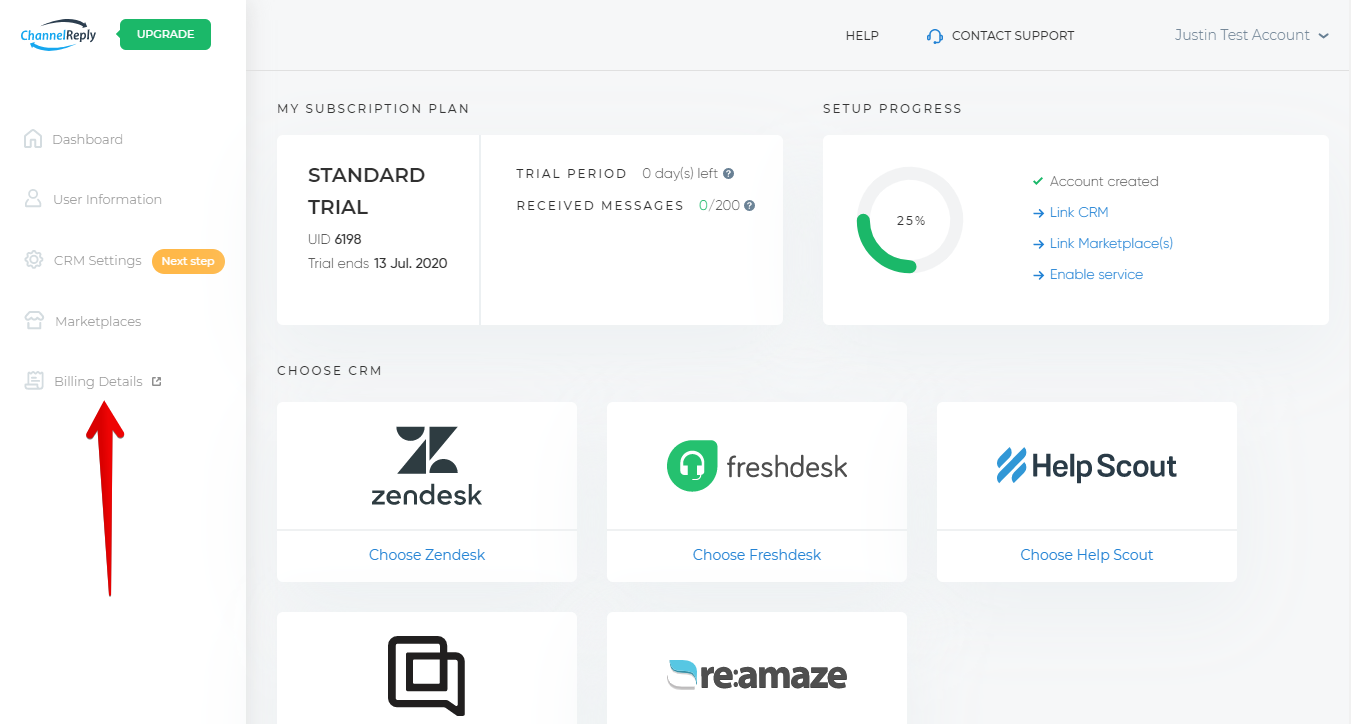 Then click "Payment Methods."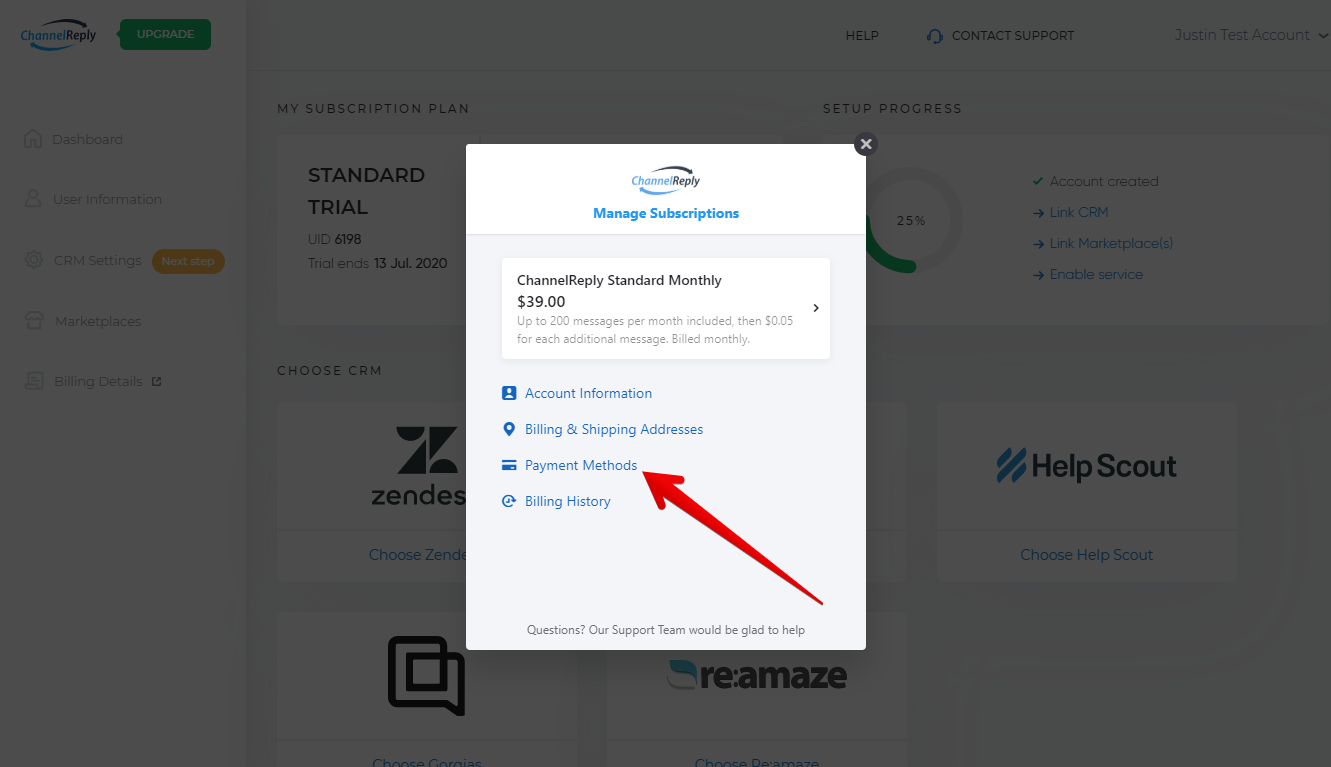 To add a backup payment method, click "Add New."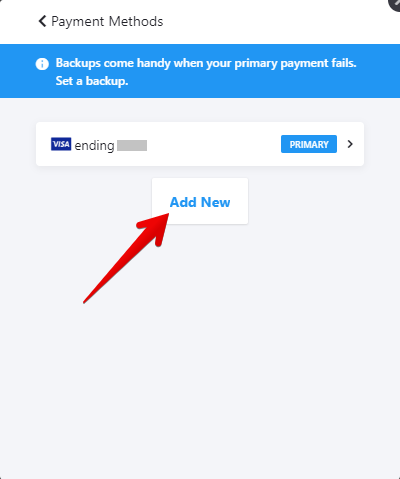 To edit or remove any payment method, simply click on it, then choose the desired action.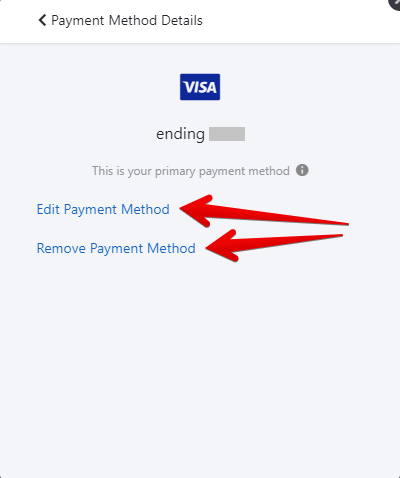 We really appreciate your business! If you have any questions or need help, please contact us and we'll be happy to assist you.