Paying for ChannelReply is simple. All you need to do is log in to your account, go to "Billing Details," and enter your payment info. Step-by-step instructions and screenshots are available below.
Notes: Click on any image to view it at full size. Last updated 2/3/2020.
How to Enter Your Payment Info
Sign in to ChannelReply. Then click "Billing Details."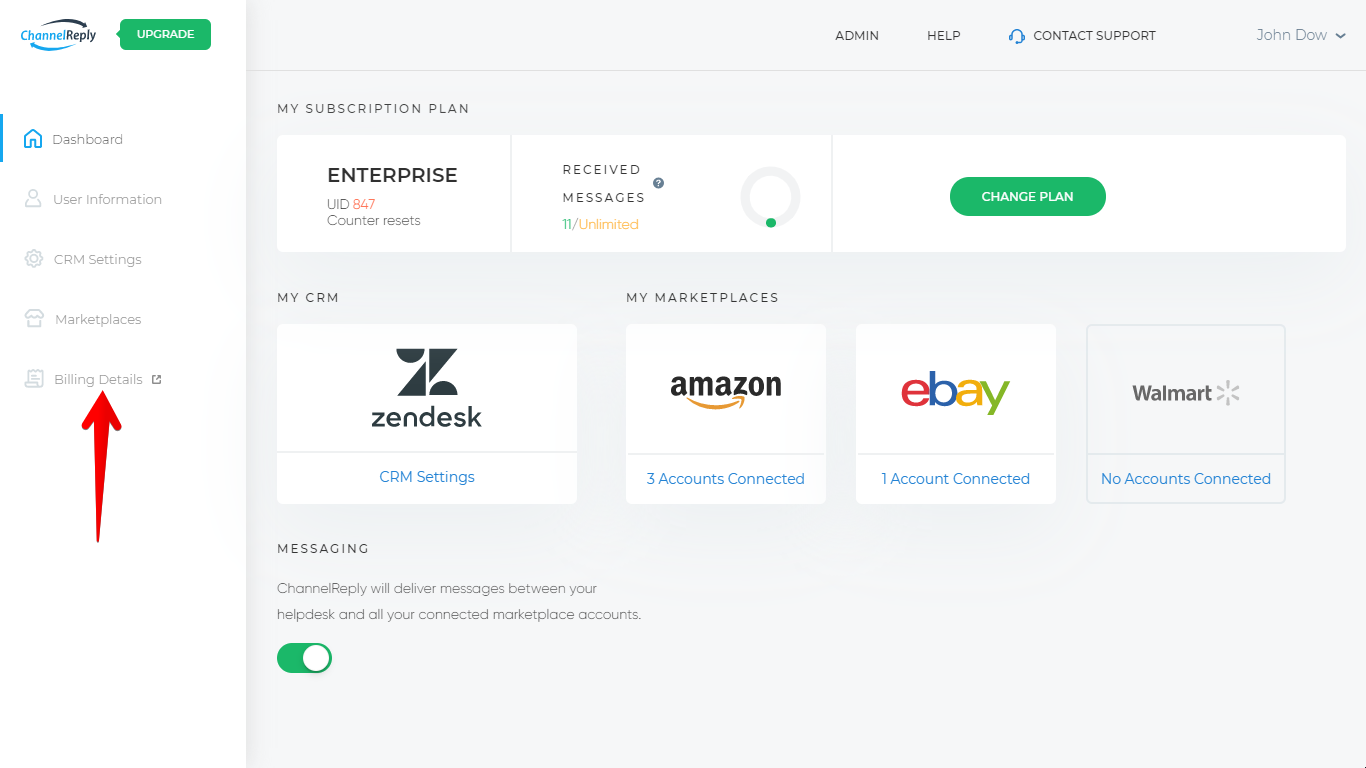 You will arrive in our Chargebee portal. Find "Payment Method Information," then click "+ Add" on the right.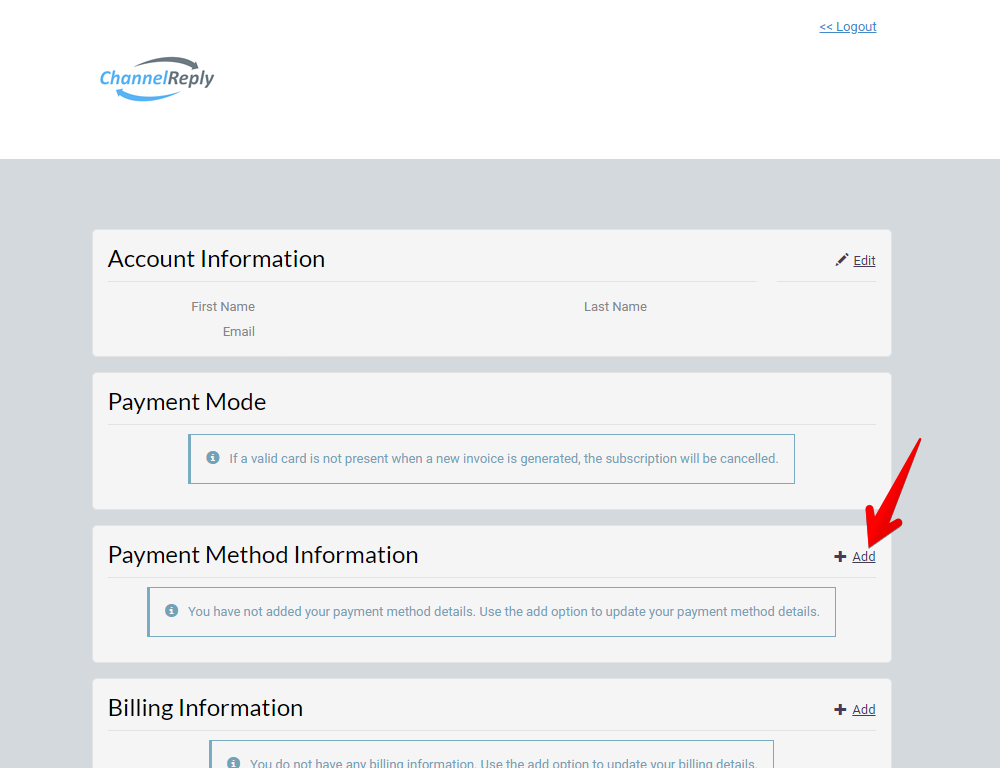 Select your payment method. We accept credit cards (Visa, MasterCard, American Express, Discover, JCB, and Diners Club) and PayPal.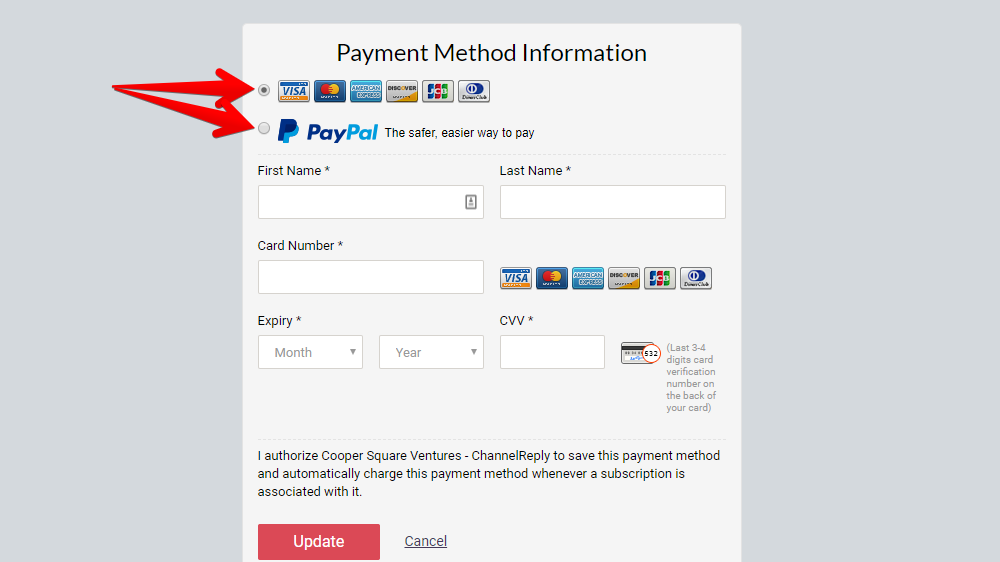 Enter your payment details, then click "Update."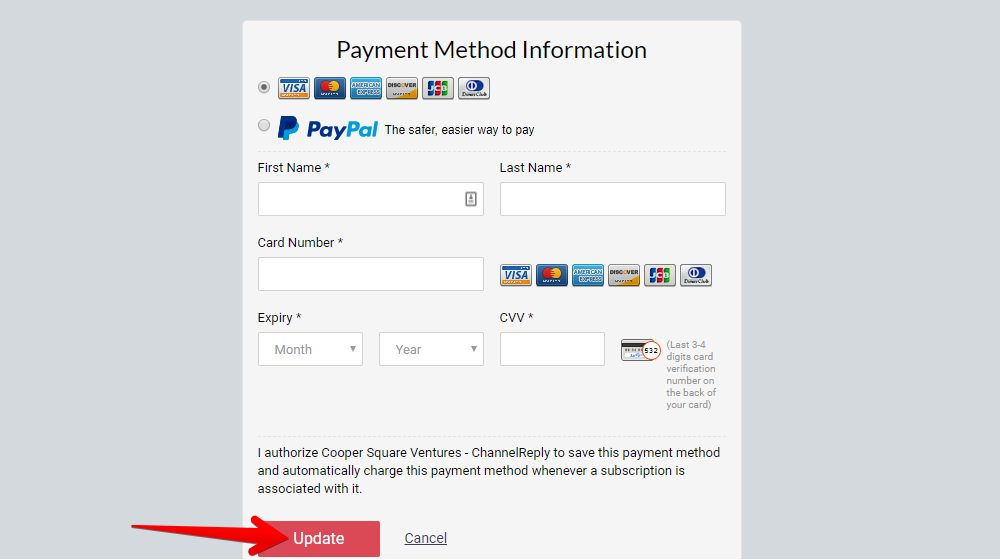 That's all there is to it! Your payments will now be made automatically for as long as you remain subscribed and the payment method remains valid. If you are currently in your free trial, the first payment will occur as soon as the free trial ends, and messaging will not be interrupted.
To return to your ChannelReply account, click the blue "Logout" text found at the top of any page in the payment portal.

You can return to Billing Details to update your payment info and subscription anytime.
How to Update Your Payment Info
If you've already added your payment info, you can update your payment method by logging in to your account and clicking "Billing Details" on the left.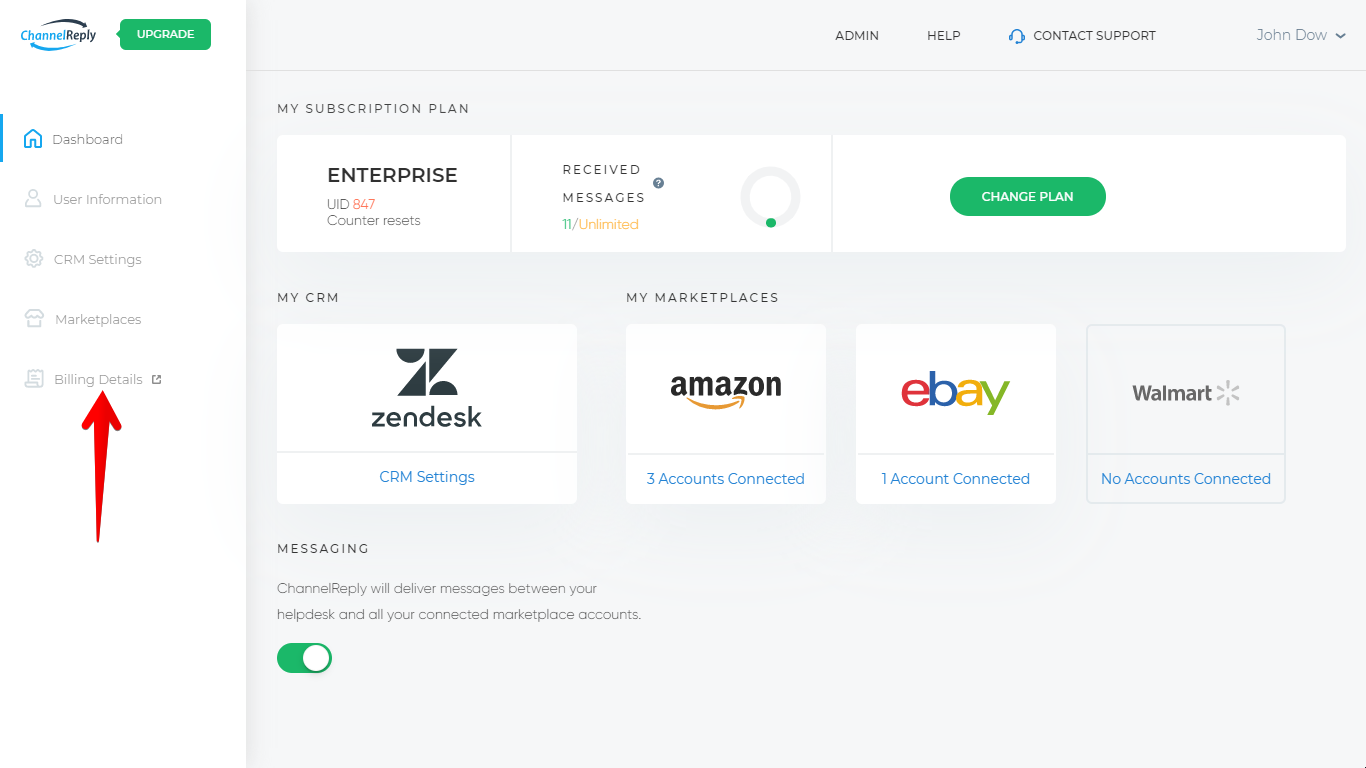 Then find "Payment Method Information" and click "Update Payment Method" on the right.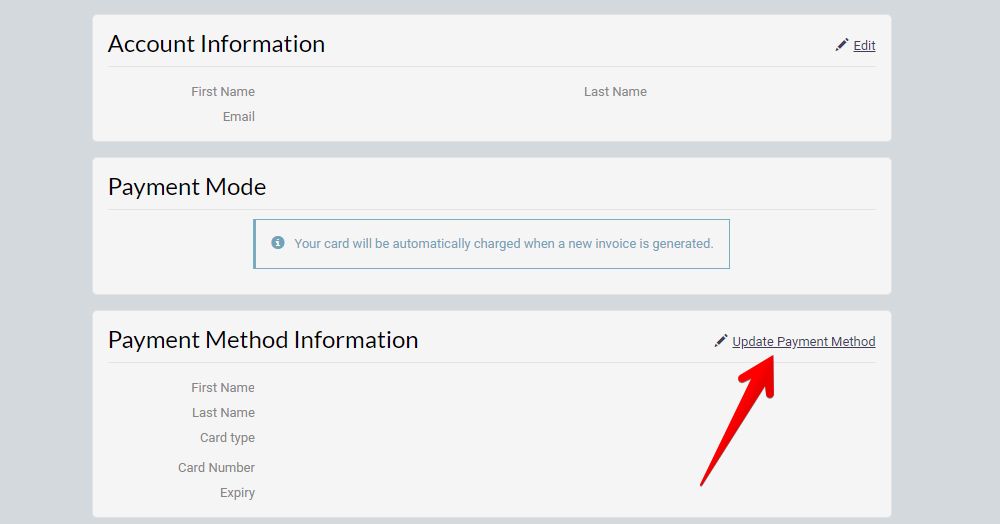 You can then edit your payment method as needed. Be sure to click "Update" once finished to save your changes.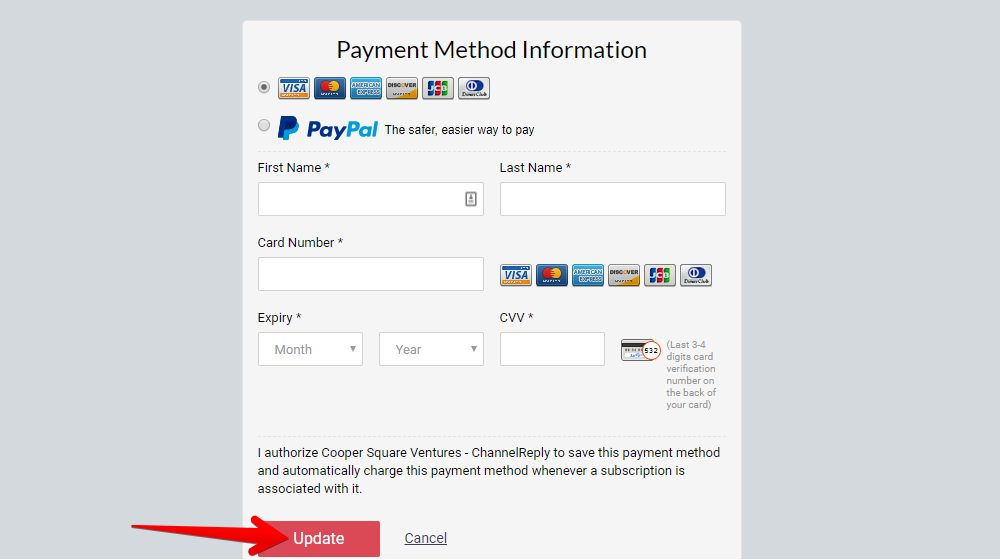 We really appreciate your business! If you have any questions or need help, please contact us and we'll be happy to assist you.