Sending Amazon notifications to your helpdesk is easy, whether done through your ChannelReply account or simple email forwarding. Once you've integrated Amazon with ChannelReply, simply follow the steps below. They'll work whether you have Zendesk, Freshdesk, Desk.com or Help Scout.
Notes: Click on any image to view it at full resolution. Last updated 12/26/2018.
1. Go to Your Amazon Notification Preferences
First, log in to your Amazon Seller Central account. Then hover over "Settings" in the upper right and click "Notification Preferences."

2. Forward Amazon Order Notifications to Your Helpdesk (Optional)
You'll see "Order Notifications" at the top. If you want to start sending order notifications to your helpdesk, click "Edit."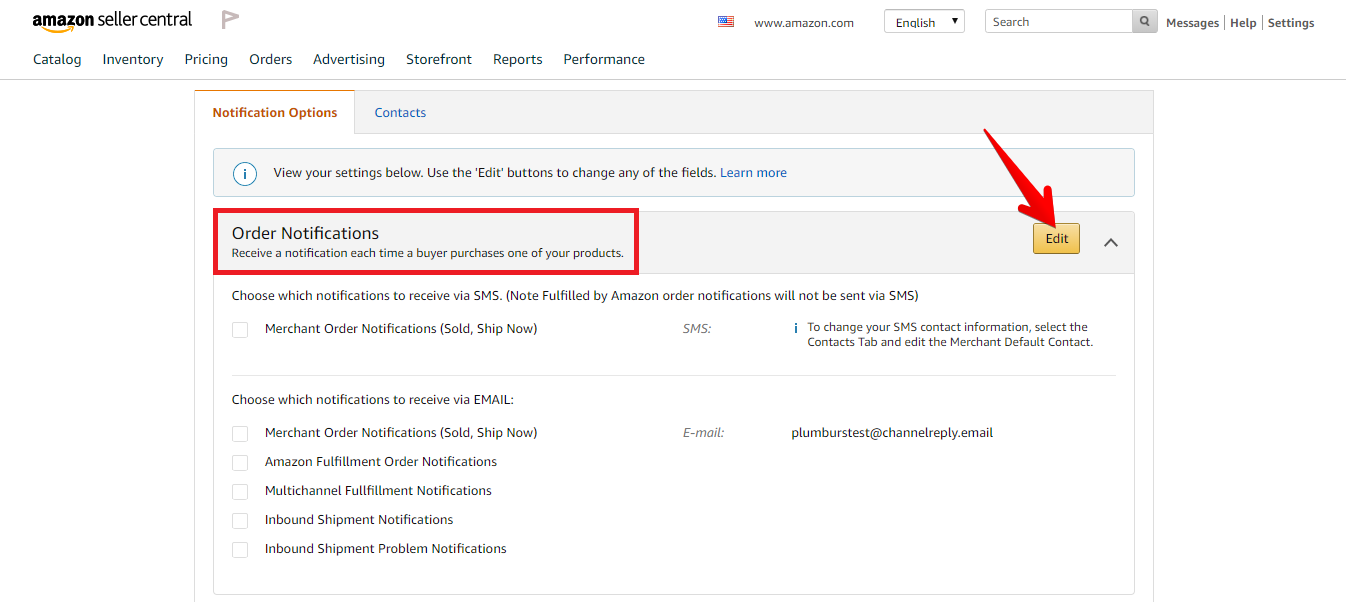 Under "Choose which notifications to receive via EMAIL," check off the boxes for all the types of notifications you want delivered to your helpdesk.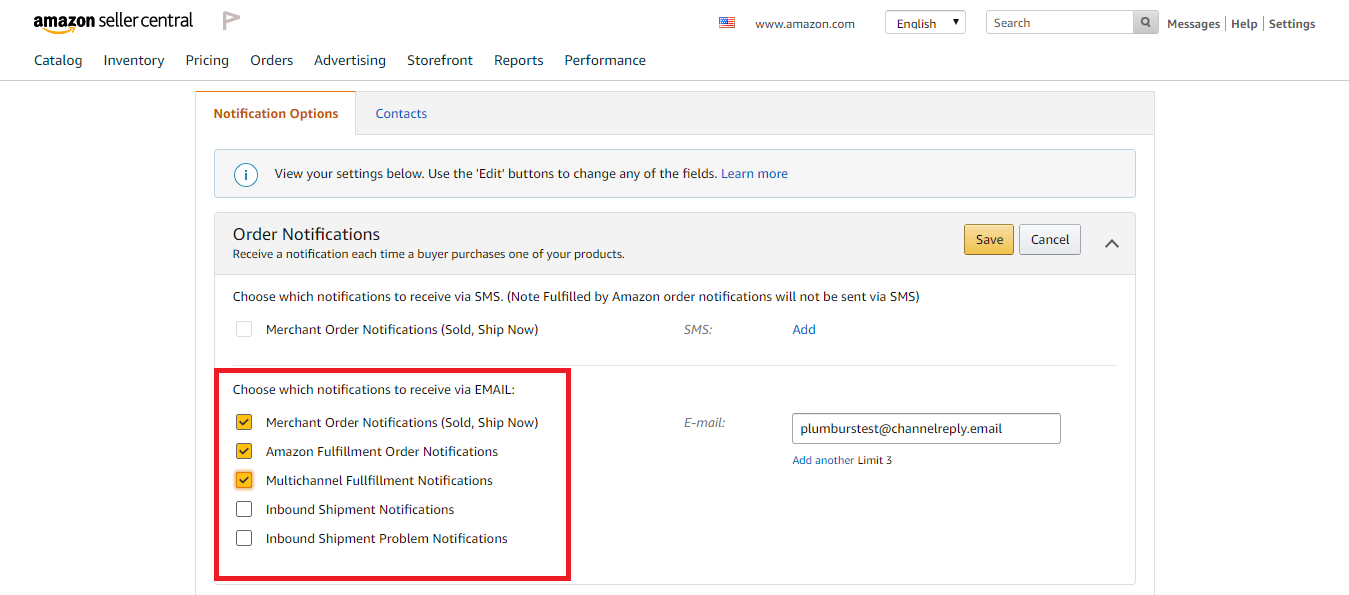 After that, choose one of the following options:
Option 1: Forward Straight to Your Helpdesk
Enter your primary helpdesk email address (or preferred Help Scout mailbox). This is free, but the ChannelReply app will be blank on messages delivered this way.
Option 2: Use ChannelReply
Enter your @channelreply.email address. This will send these notifications through ChannelReply, and all associated order data will appear in the ChannelReply app in your helpdesk. Just note that all messages sent this way will count toward your monthly message limit in ChannelReply.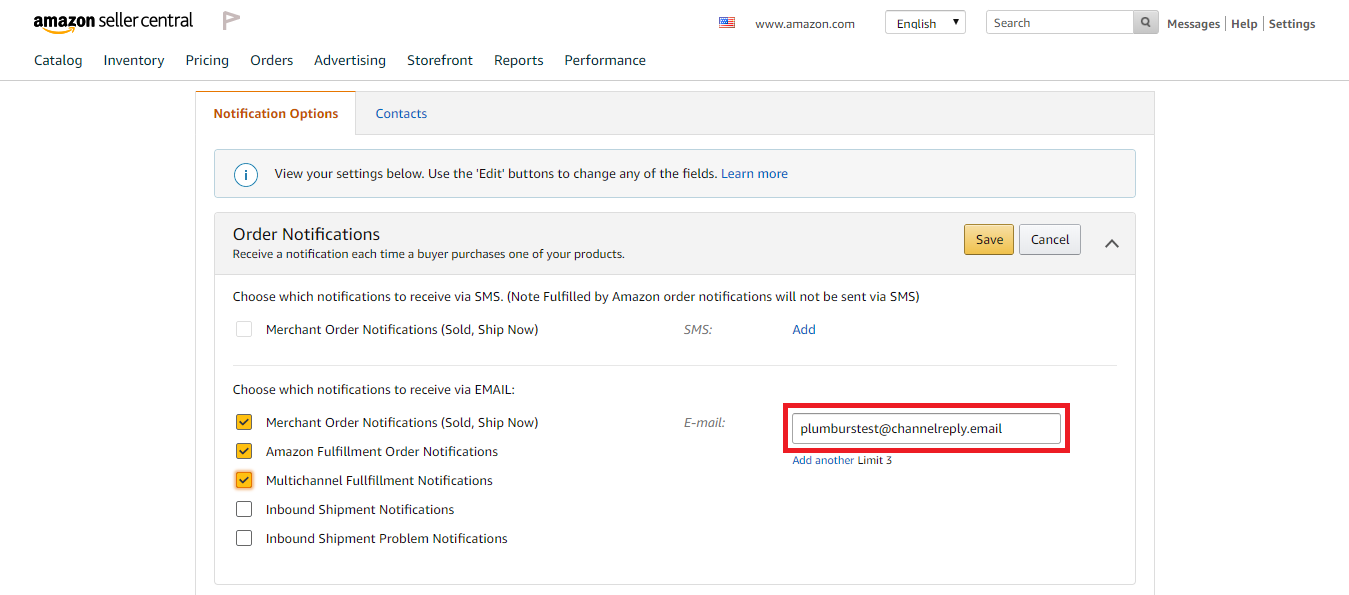 Once you've entered an email address, click "Save."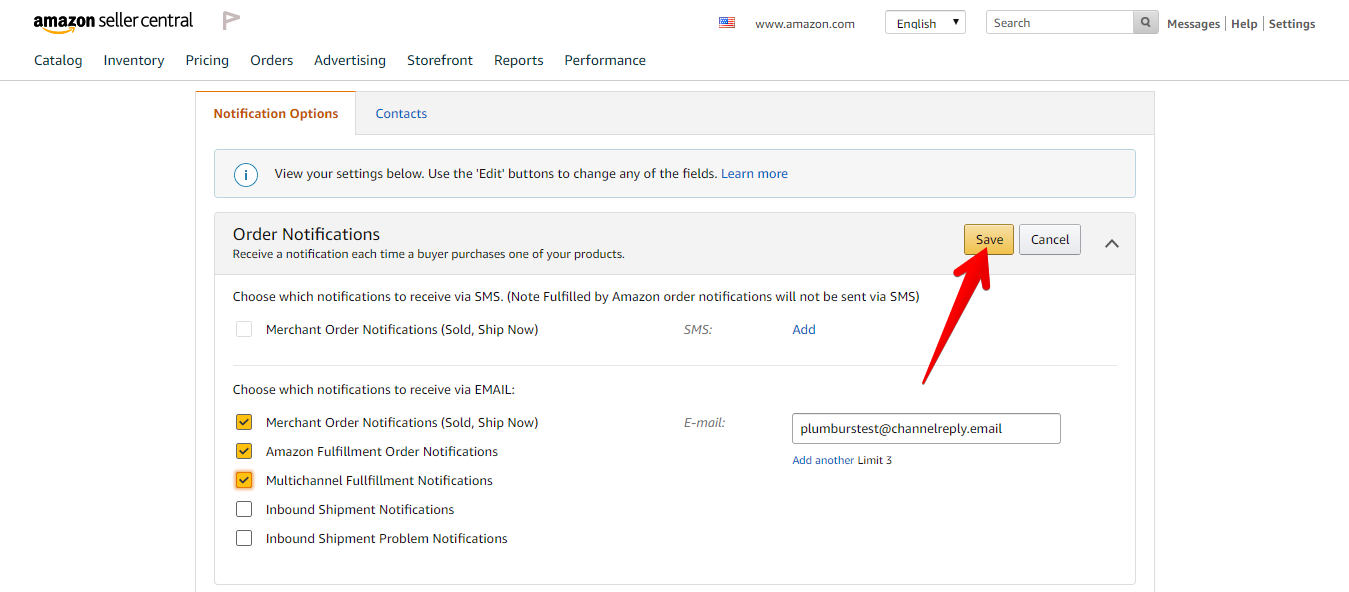 3. Forward Other Amazon Notifications to Your Helpdesk (Optional)
In addition to order notifications, you can forward the following to your helpdesk:
Return and Claim Notifications
Listing Notifications
Reports
Make an Offer Notifications
Amazon Selling Coach Notifications
Account Notifications
Simply follow the same steps as above for each of these categories. You'll have forwarding set up for all of them in no time.
Stuck? Can't find the answer you're looking for? Simply contact us and we'll be happy to assist you.