Need to manage Amazon customer service for more than one country, or for multiple Amazon accounts? You can do it all in one place with ChannelReply. Here's how:
1. Connect Your First Amazon Account
If you haven't already done so, follow our Amazon integration instructions to connect your first Amazon account.
If you have already connected at least one Amazon account to ChannelReply, read on!
2. Add Your Other Amazon Accounts
Adding other Amazon accounts/regions (e.g. North America or Europe) works the same way as adding the first. Simply follow our Amazon integration instructions from the beginning.
If you have concerns about whether this might break Amazon's rules, don't worry! None of our customers have ever reported an issue with this. See "Can Amazon Tell if I Have Multiple Amazon Accounts on ChannelReply?" for details and information security options.
3. Add Marketplaces (Countries) to Previously Connected Amazon Accounts
Adding more marketplaces to an Amazon account you've already connected is super easy. Go to your ChannelReply dashboard and click "Amazon."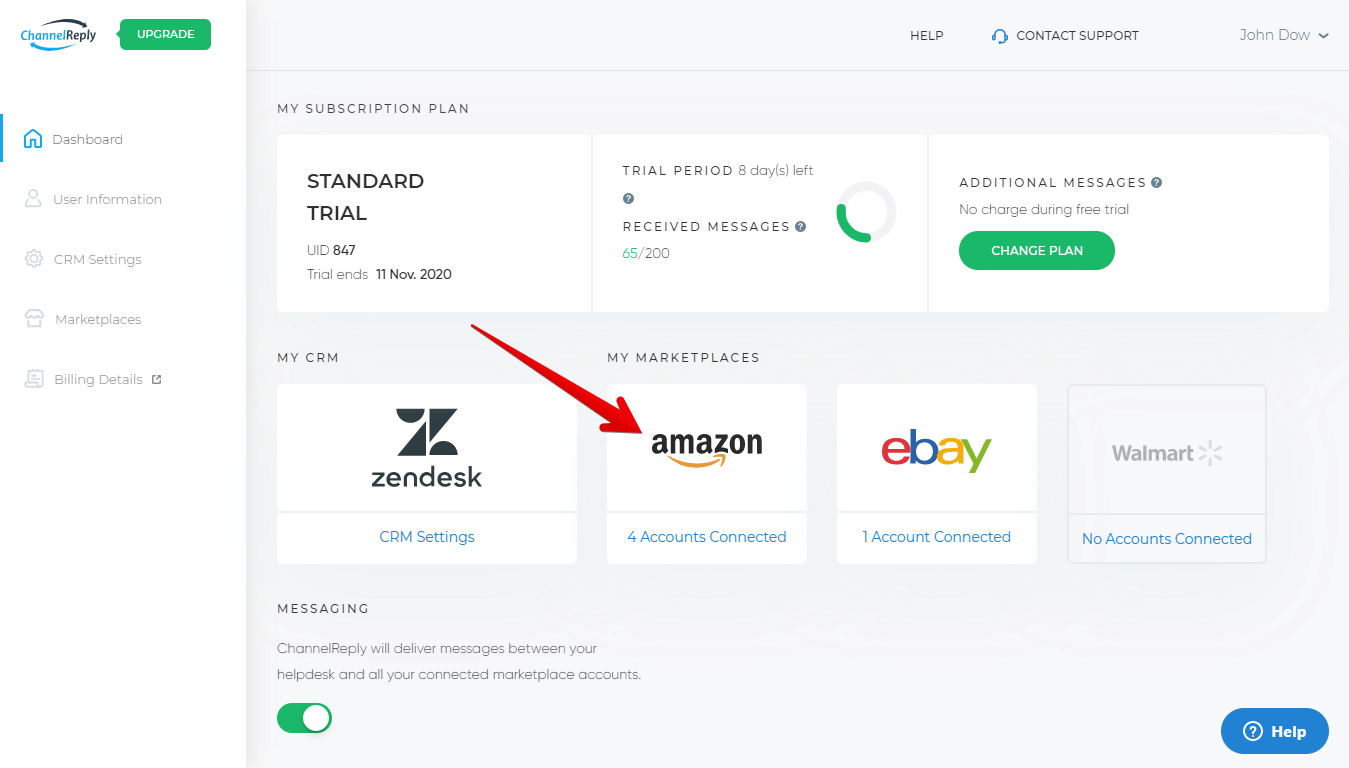 Find the account/region you want to add a marketplace to. Click "CONNECT" on the marketplace you want to add.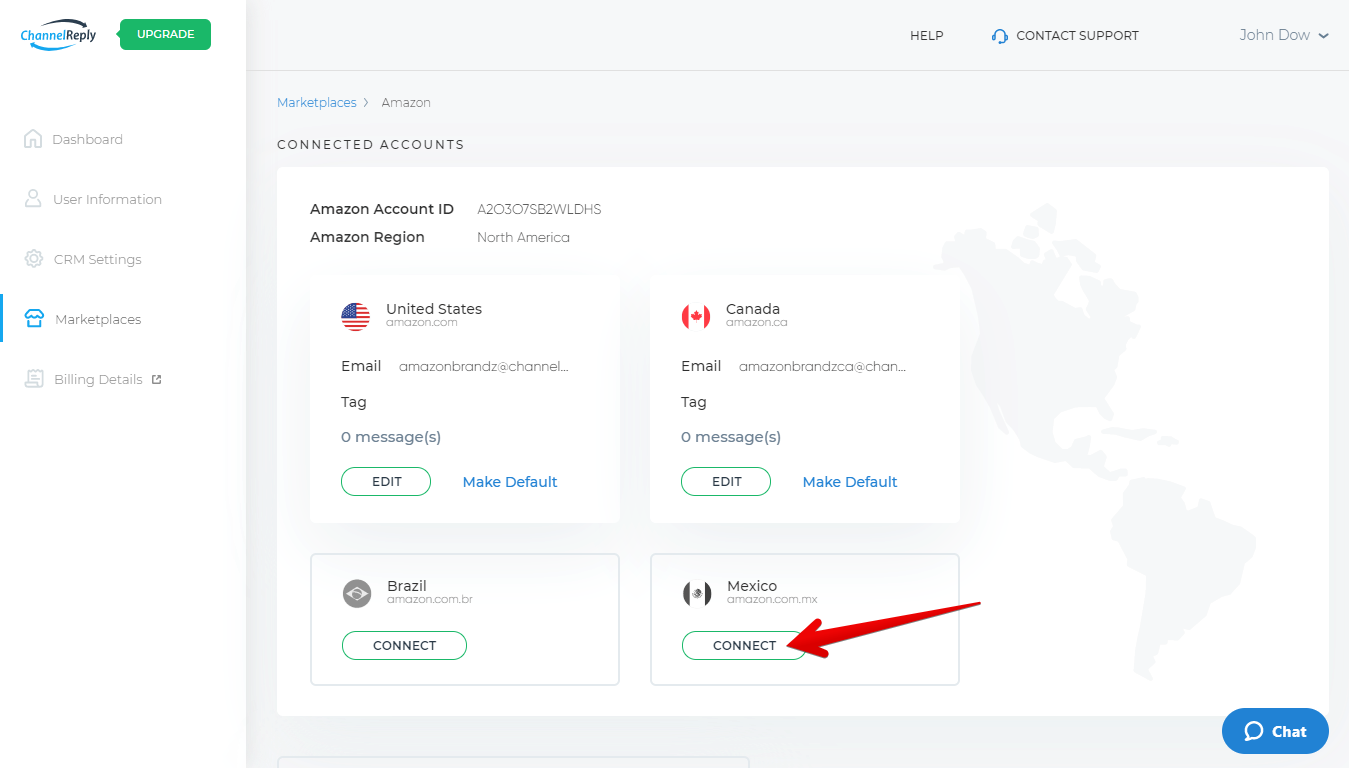 Then, follow our Amazon setup instructions from "4. Update Your Email Addresses" onward. Note that you will only need to configure Notification Preferences for the marketplace you just connected. You will not need to redo the email settings for marketplaces you had set up previously.
Confused? Stuck? Contact us and we'll be happy to help!