Follow the instructions below to integrate your Help Scout account with ChannelReply.
Note: Click on any image to view it at full resolution.
1. Sign In
If you don't have a ChannelReply account yet, now is the time to set one up! Click "Start Free 14-Day Trial" to get started.

If you already have an account, click "Sign In" or "Manage"—whichever one you see.


2. Go to "CRM Settings" and Select Help Scout
Once you've signed in, you'll see our User Information tab. You can ignore that page for now. Click "(2) CRM settings," then choose Help Scout.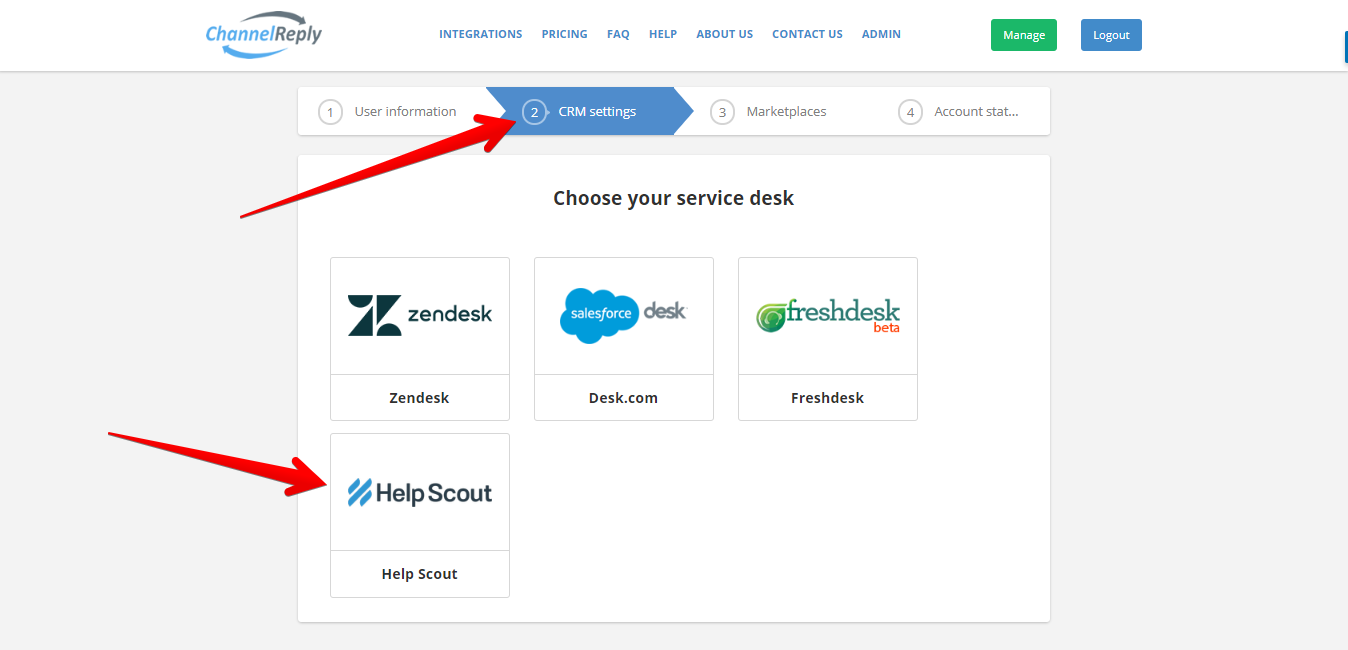 3. Authorize ChannelReply to Connect with Help Scout
Click "Authorize Help Scout account."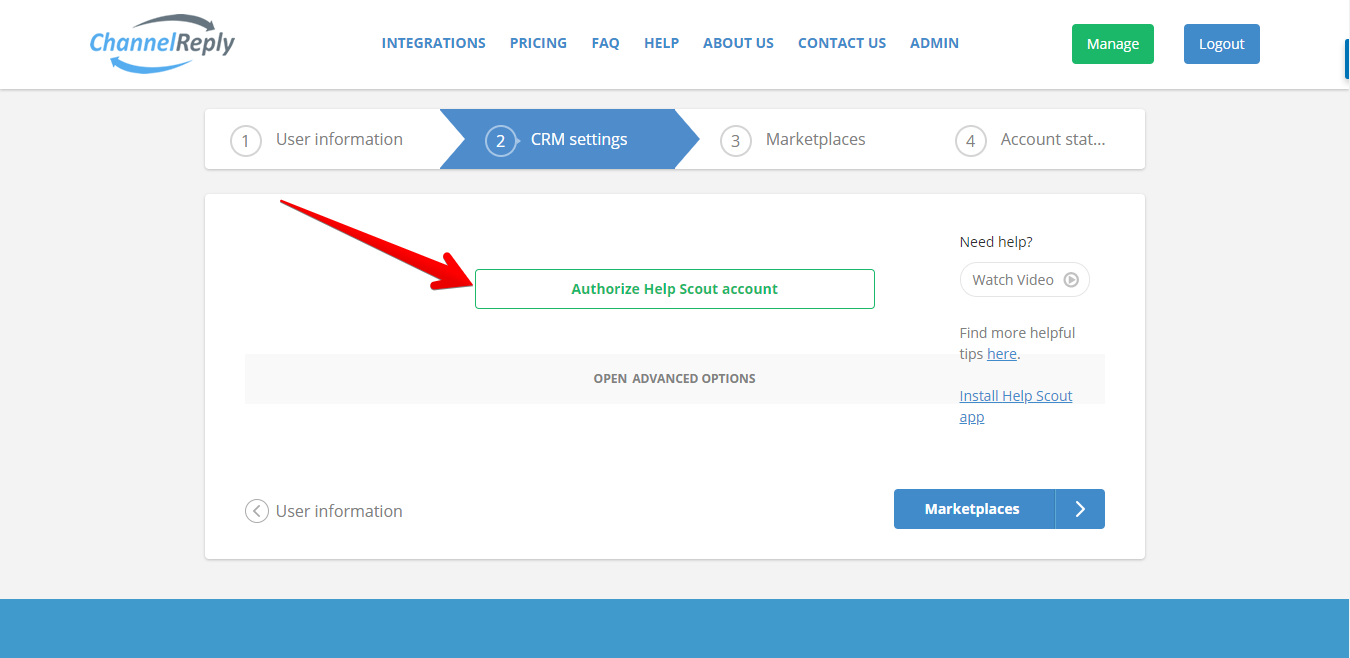 Then log in to Help Scout on the screen that appears next.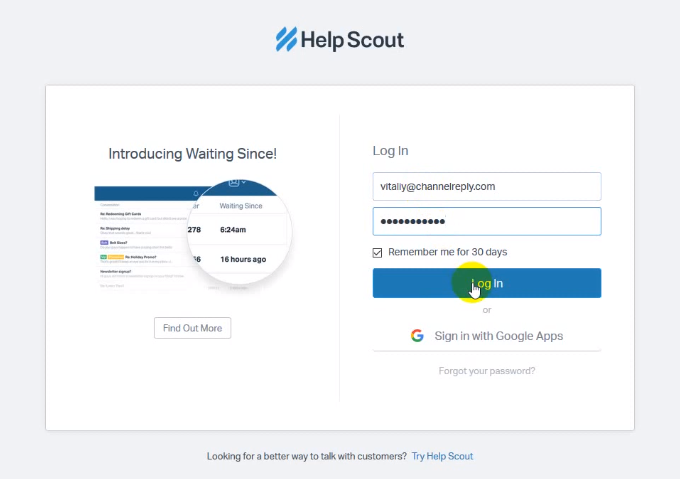 Help Scout will ask you to grant ChannelReply permission to access your account via API. Click "Authorize."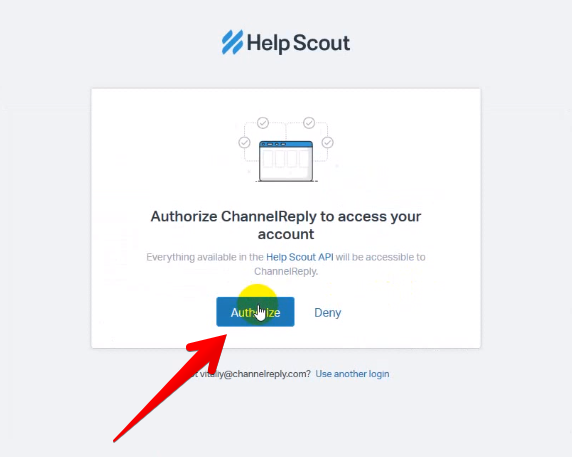 This will bring you back to ChannelReply.
4. Choose a Default Mailbox
In the "Default Mailbox" field, enter the email address of one of your Help Scout mailboxes, then click "Save." Your eBay and Amazon messages will be delivered to this mailbox by default. (That doesn't mean they all have to go there—you can choose a different mailbox for each marketplace account you connect.)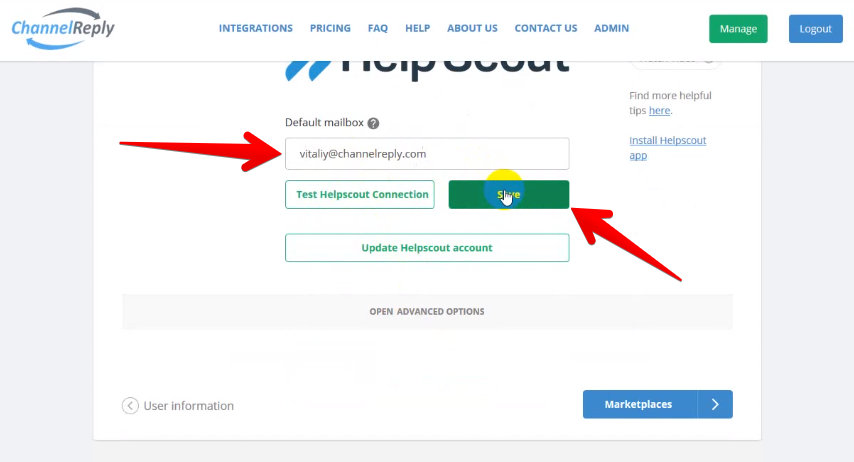 You should see a success notification. Click "OK" to continue.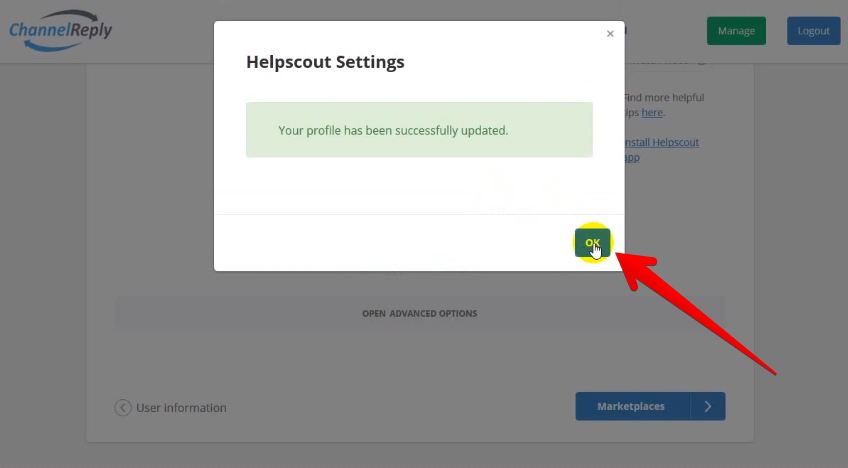 Help Scout and ChannelReply are now connected! Here's what to do next:
Follow our instructions on eBay integration and/or Amazon integration.

While setting up eBay or Amazon accounts, you'll get the bonus option to choose the Help Scout mailbox where you would like that account's messages delivered.

Once your marketplace accounts are connected, go to (4) Account Status and click Enable Service. (If you see Disable Service instead, service is already enabled and you don't have to do anything.) You should then see all green checkmarks and no red Xs.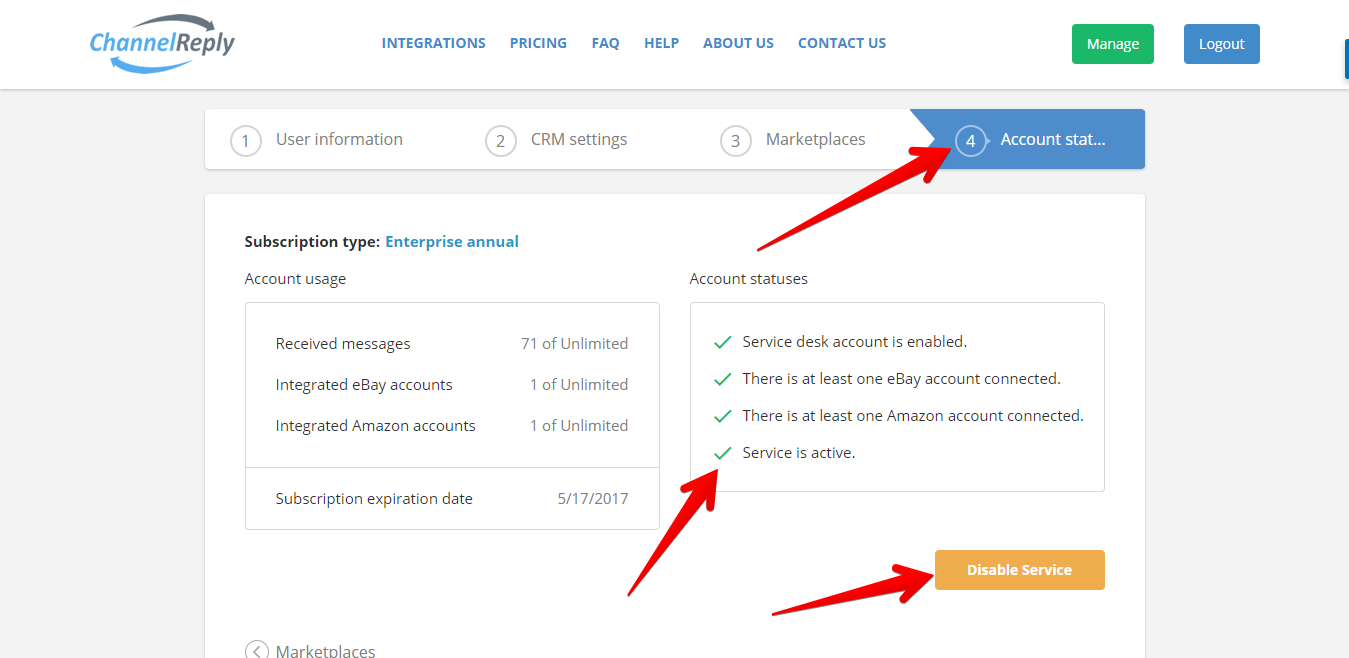 Install the ChannelReply app for Help Scout. This hasn't been released yet, but you'll be able to find it on the Help Scout App Directory
Need help? Have questions? Contact us and we'll get back to you as soon as possible!