We have just released major improvements to our eBay- and Amazon-Zendesk integrations. Amazon integration is now fully functional, eBay setup is faster and more intuitive, updated video instructions make every step clear, and our new app gives you powerful ticket management capabilities.
Updated 4/10/2018 with links to the latest tutorials.
Amazon Improvements: Complete Integration
We now offer advanced Amazon integration. Whereas before, we simply guided you in forwarding your Amazon messages to your Zendesk account, you can now add custom fields that show critical data about your Amazon orders. These include both the ID and the status of the order in question.
Zendesk Improvements: Easy Custom Field Generation
Previously, generating custom fields for your eBay tickets was a bit of a chore. You had to jump through quite a few hoops, as shown in these screenshots from our old tutorial video: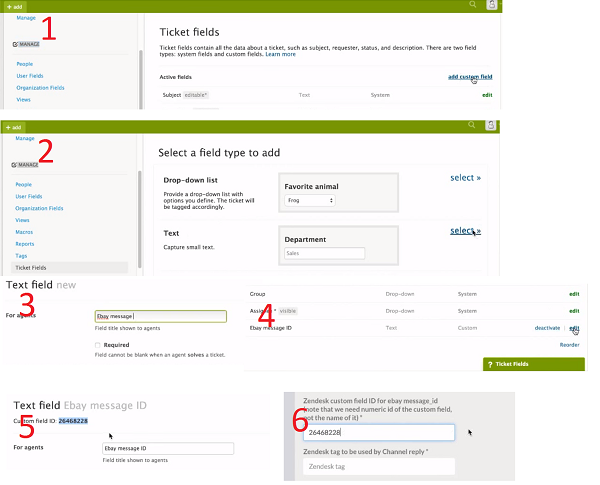 We decided that was way too much work. Now you can create all of the fields for your eBay and Amazon tickets with a single click: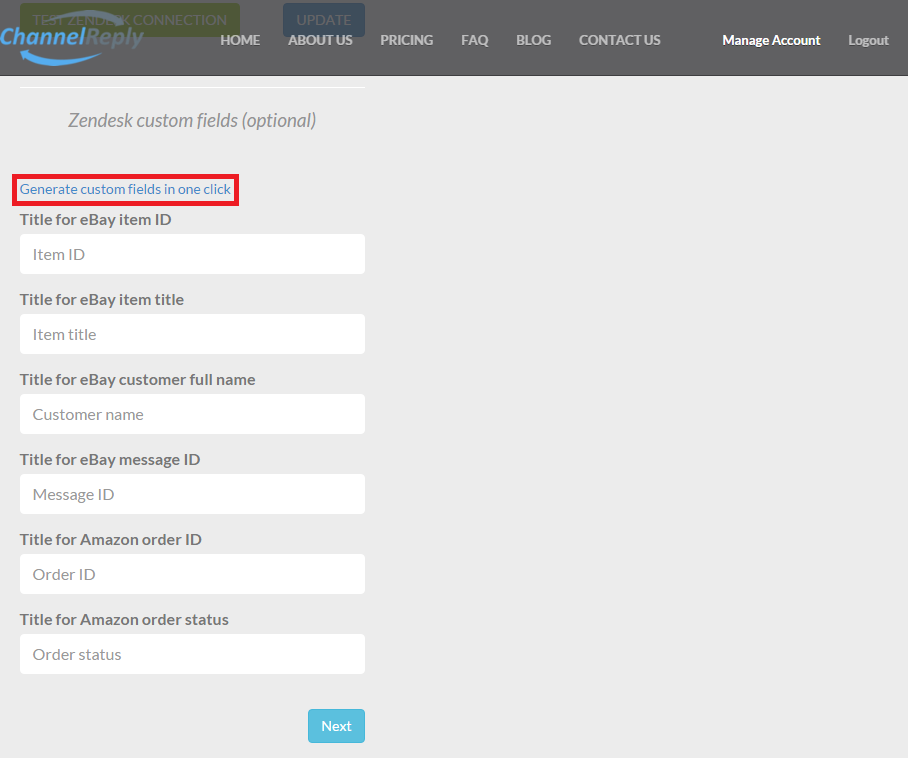 If you'd like to name your custom fields yourself, just fill in the rest of the form found on your Zendesk Settings page. You can also change them after you've created them. Just watch our Zendesk configuration tutorial to find out how.
Updated Tutorial Videos
Our old setup video has been replaced by three new, fully voiced-over videos that take you through the process of completing your Amazon, eBay, and Zendesk integrations. You can find all of these on YouTube at the links below:
Powerful New Zendesk App
We have just released an app that makes our Zendesk integrations easier to manage than ever before. You will find it ready for download under Manage Account–> Zendesk Settings after you have finished setting up your account.
Within this app, you will have access to much more powerful ticket management. You'll be able to see more information about your tickets, provide refunds with the push of a button, and more. It's the most effective way to use ChannelReply.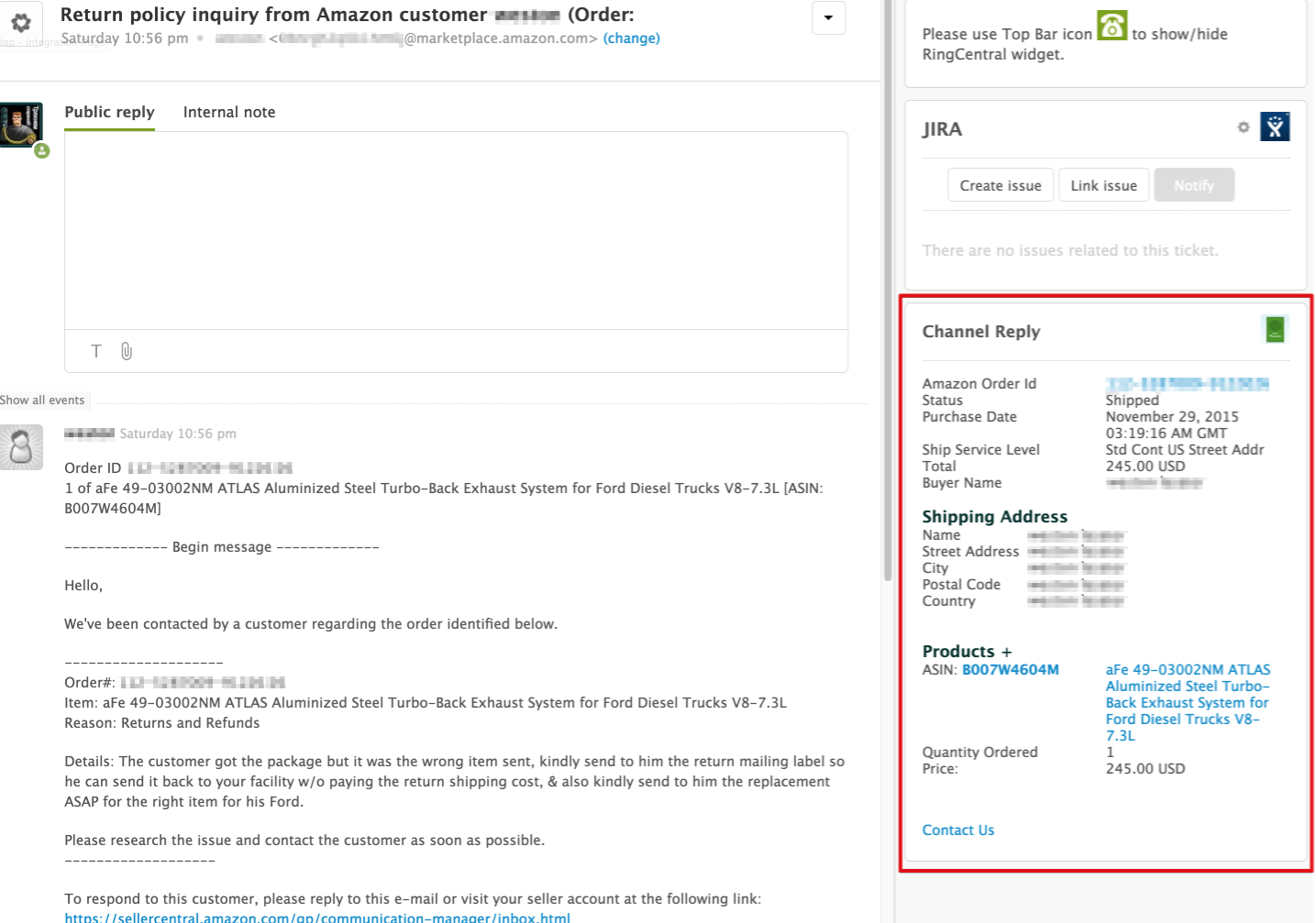 We also hope to release this app for the Zendesk marketplace. It is currently pending approval.
Upcoming Improvements
We have a number of exciting improvements that we're hoping to release before the new year. These include:
Return management
The ability to use order-related data in Zendesk Macros
Written versions of our new video tutorials
If you have any questions about our updates, please contact us. We'd be happy to hear from you!
We are confident we offer the best Amazon- and eBay-Zendesk integrations available, and we plan to continue releasing new updates to ensure your experience constantly improves. Be sure to follow us on Facebook, Twitter, LinkedIn or Google+ to keep up with the latest changes.