The right Amazon seller tools can make your job easier and boost your profits. And if you look in the right places, you can often find special offers—anything from an extended trial to a discount worth hundreds of dollars!
Noviland, Trendle, Seller Snap and Sellbery are all providing savings in the free ebook "Best Tools & Tips to Succeed on Amazon." You'll also find an offer for ChannelReply as well!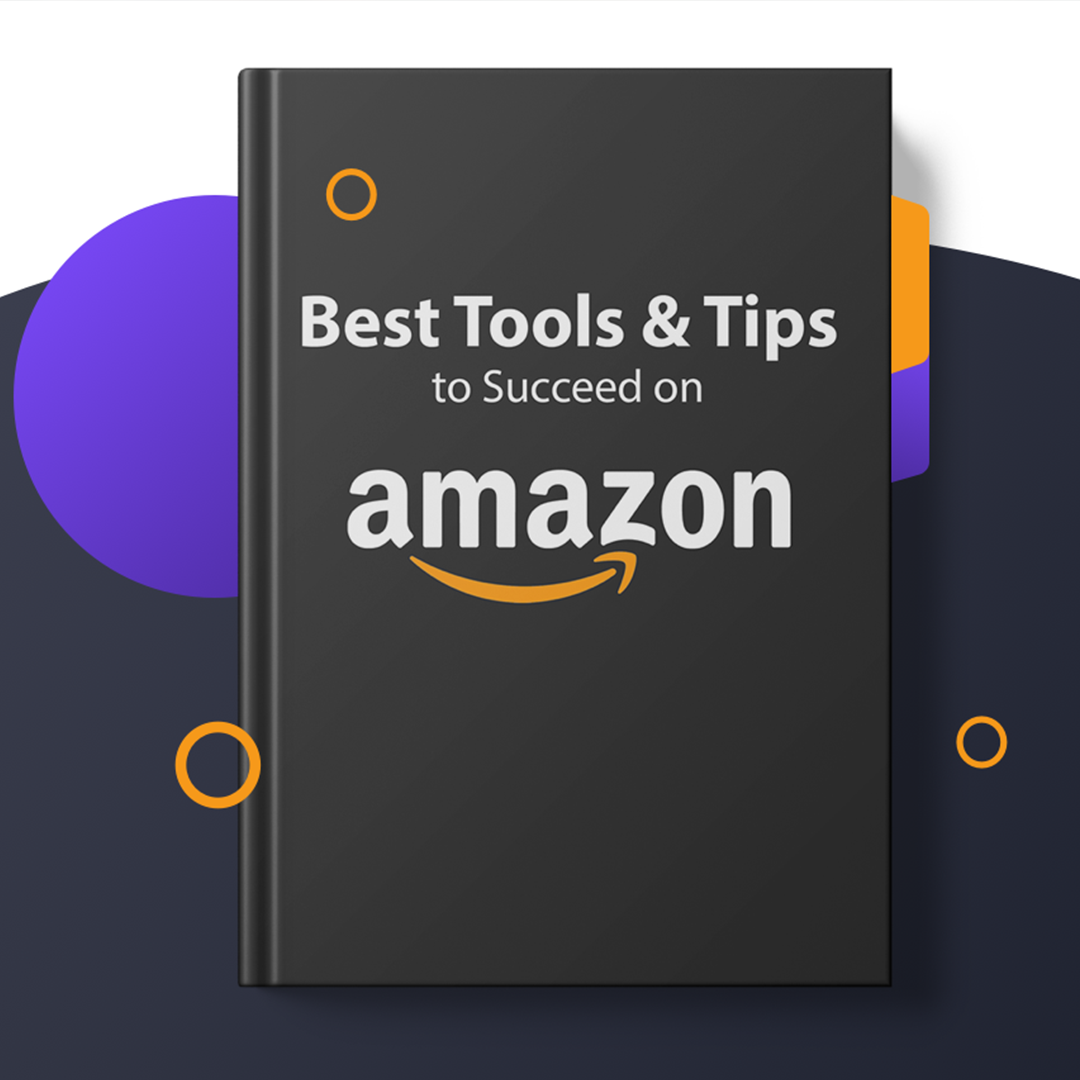 Not sure if these are the Amazon seller tools you're looking for? Here's a quick overview of each one, plus some info on what kinds of offers you'll find in the ebook.
Last updated 12/28/2021.
1. Noviland (Amazon Sourcing)
Special Offer Type: $$ Credit Toward First Product Sample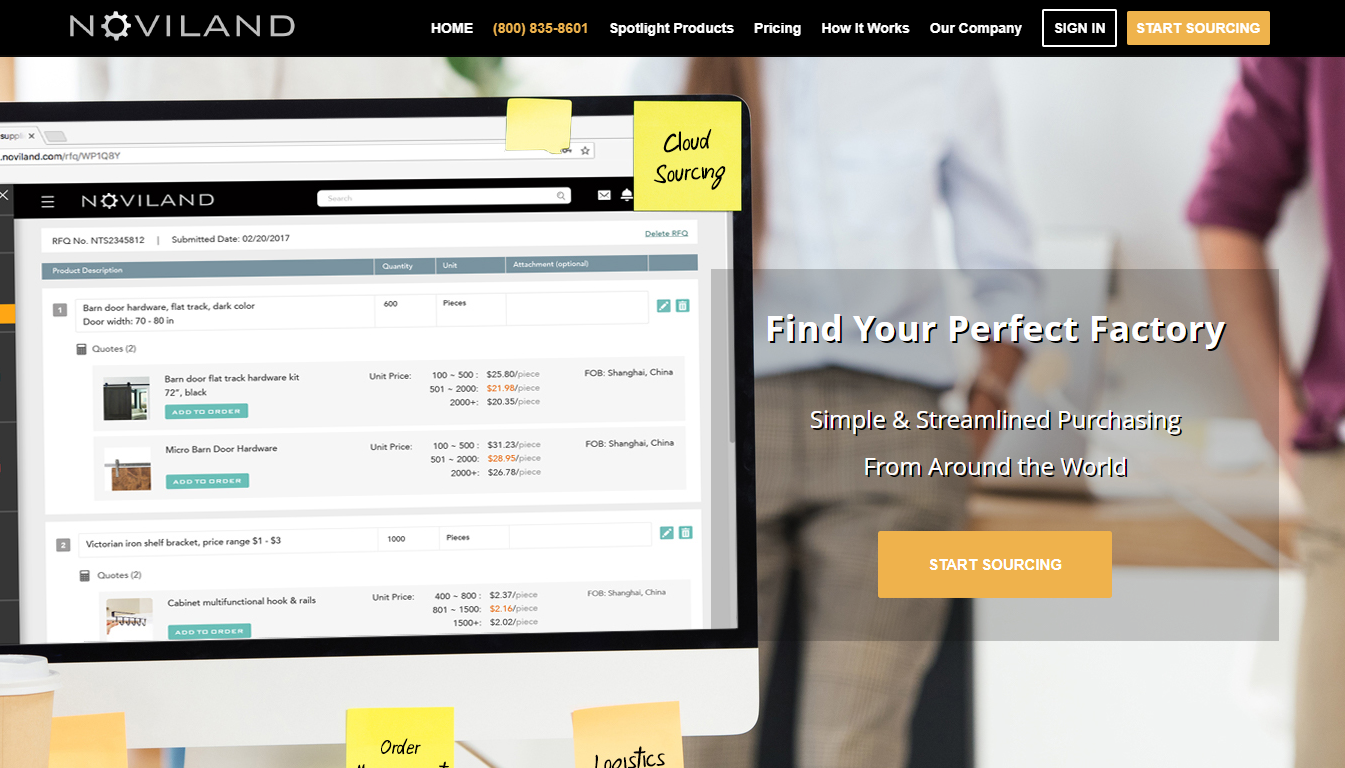 Noviland is a top-notch Amazon sourcing service with offices in the US, China and Vietnam. They vet factories to find reliable, high-quality producers. Then they help sellers with every step from choosing a manufacturer to getting the product to the warehouse.
This is the most critical kind of tool for any Amazon seller. All too often, the "manufacturers" you find online are con artists looking to scam you out of thousands of dollars. Others are genuine manufacturers that just don't do the job well. They fall behind on deadlines, or they switch to cheap materials after sending a few well-made samples.
When you use a third party like Noviland to vet your suppliers, you eliminate some of the biggest risks to your business. They can easily save you from making a four- or five-figure mistake.
On top of that, you can get free quotes from their manufacturers. Noviland can also manage all communications with suppliers on your behalf—all while you work with a US-based account manager. No more struggling with language barriers!
You can get a credit toward your first product sample from a Noviland-vetted manufacturer in "Best Tools & Tips to Succeed on Amazon."
2. Trendle Analytics (Amazon Forecasting & Analytics)
Special Offer Type: % Discount on First 3 Months of Service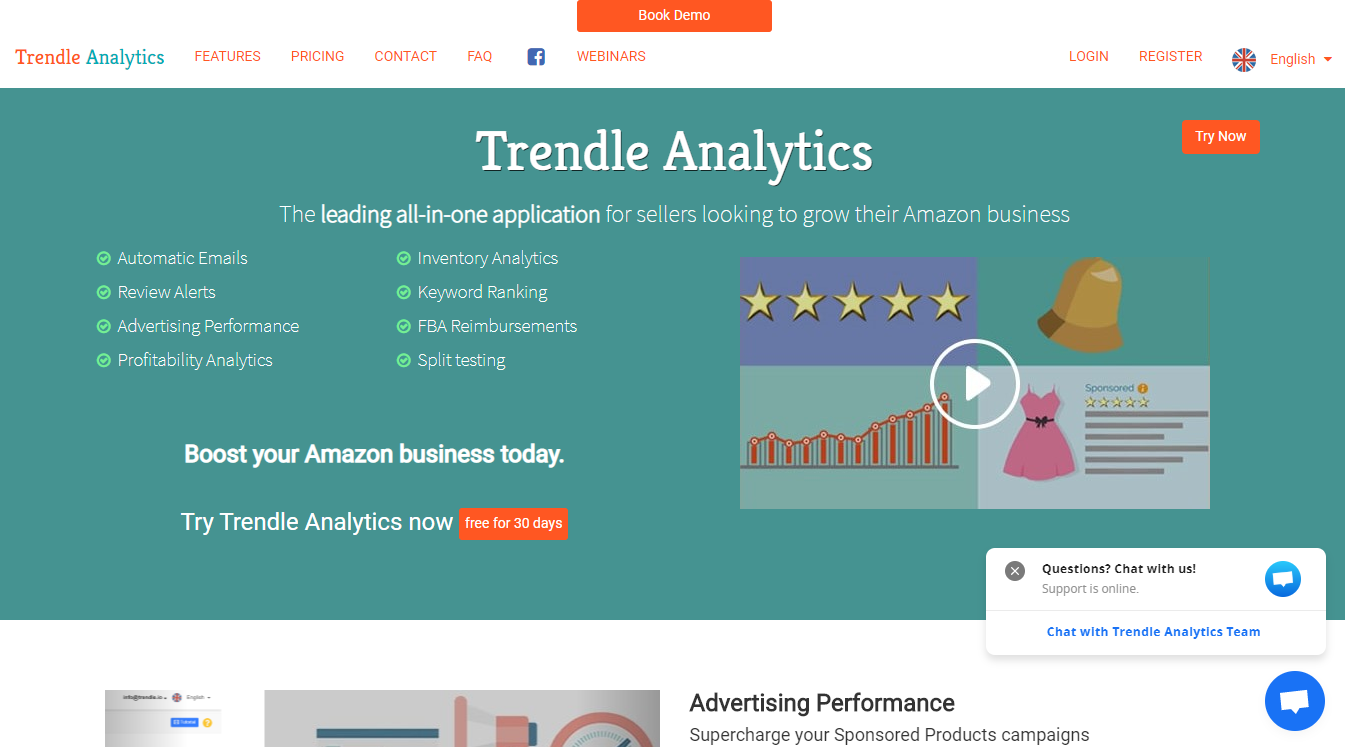 Without data, no business can make smart decisions. Data is especially critical on marketplaces like Amazon. Advertising campaigns, keyword rankings, stock levels, product reviews—you need to know what's going on with all these details and more.
Trendle is the solution. They can crunch the numbers on every aspect of your business and provide detailed Amazon forecasting. With their help, you can make informed decisions on the toughest business questions. Spend more on advertising, stop selling a product in a certain country, or change your price without wondering if you're making a mistake.
When you make decisions without data, you're rolling the dice and betting your business on the outcome. Don't wait until those dice come up snake eyes. Get a deep discount on your first three months of Trendle Analytics by downloading the free ebook.
3. Seller Snap (Amazon Seller Pricing Tool)
Special Offer Type: % Discount on First 3 Months of Service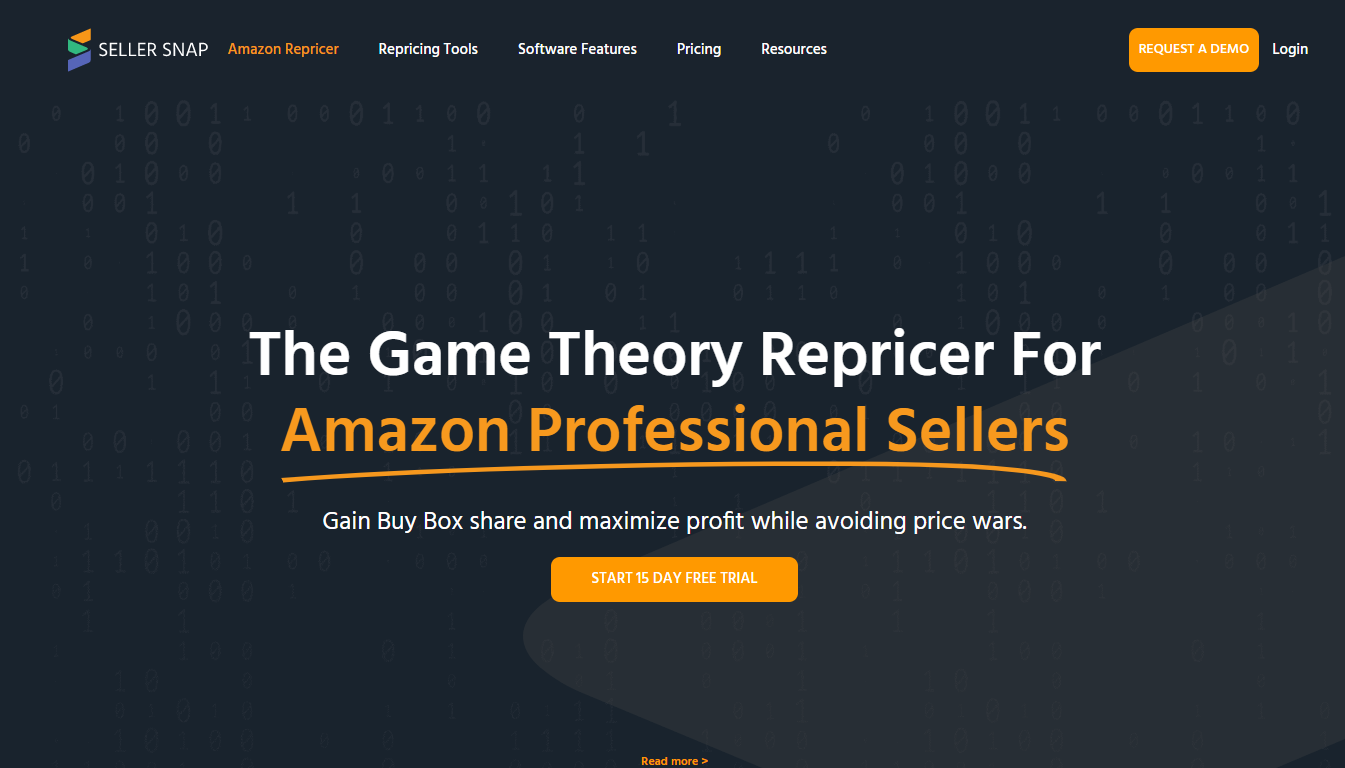 Prices on Amazon change constantly. The price of a single product from a single competitor can rise and fall multiple times every day. When you're selling more than a few products, manually adjusting your prices can be a full-time job—and one where human emotions are no help at all! It's easy to waste your whole day setting bad prices.
Seller Snap uses a game theory–based algorithm to automatically reprice your listings. Its AI is carefully designed to avoid causing a price war (a.k.a. a "race to the bottom"). At the same time, it thinks like a seller, balancing the need to protect your profit margins with outdoing the competition.
A specialized Amazon seller pricing tool like Seller Snap turns repricing from a guessing game into a science. Maximize your sales and profits and get back to selling! Grab the free ebook for a discount worth hundreds of dollars on this invaluable tool.
4. Sellbery (Amazon Listing Software)
Special Offer Type: % Off Any Monthly Plan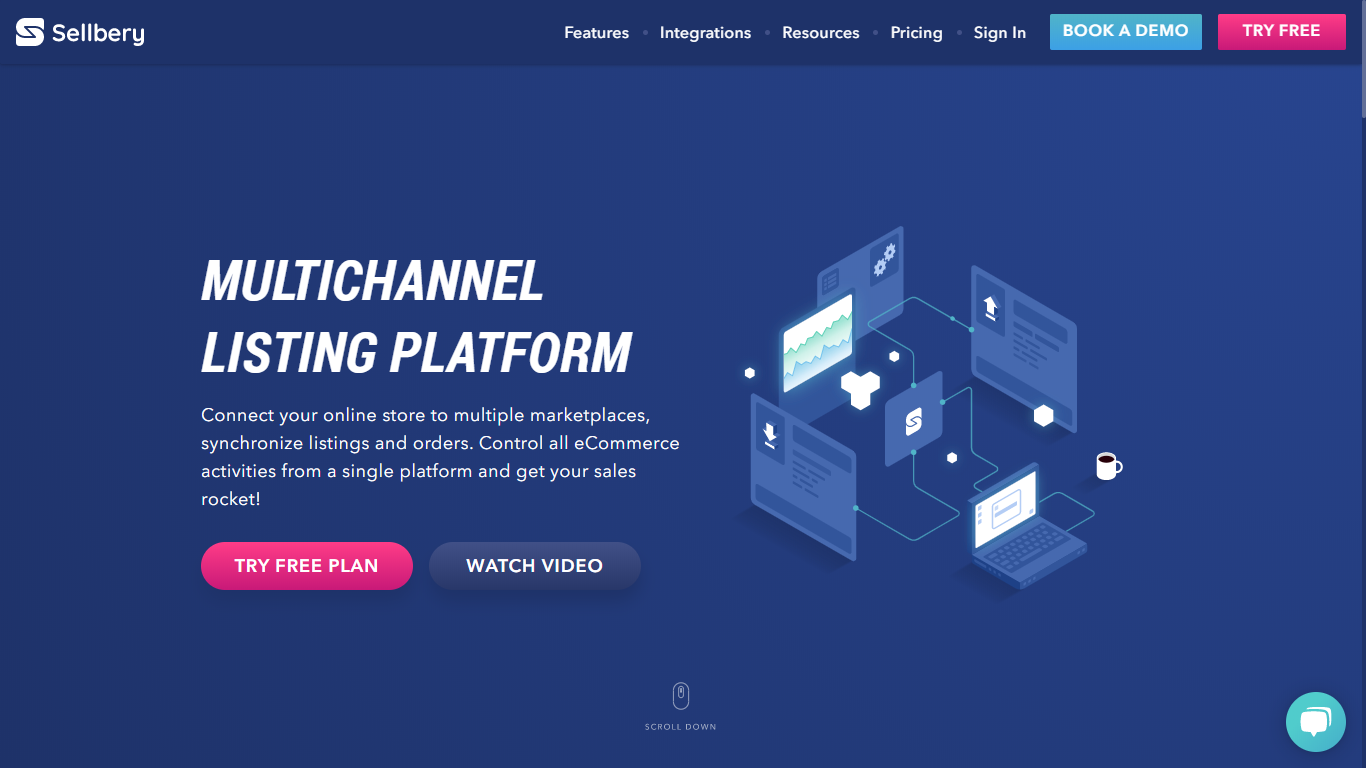 Sellbery provides some of the best multi-channel listing software available. You can use it with eBay, Walmart, Rakuten, Mercado Libre, Lazada, and Etsy in addition to Amazon. It also supports store-builders like Shopify and Magento.
This means you can upload and manage your inventory across the entire ecommerce world using a single listing app. Plus, Sellbery also syncs inventory levels to help you avoid disastrous stockouts. And it comes with a whole suite of tools for data reporting and ad management tools for Google Shopping.
Sellbery is so much more than an Amazon listing tool. It would take us all day to tell you everything it can do, but in short, it will save any multi-channel seller a ton of time. There are free plans and free features, and the paid plans are more than affordable. Still, the prices get even better when you use the awesome discount provided in the ebook. Give it a try and you'll be glad you did!
5. ChannelReply (Multi-Channel Customer Service Tool)
Special Offer Type: Extended Free Trial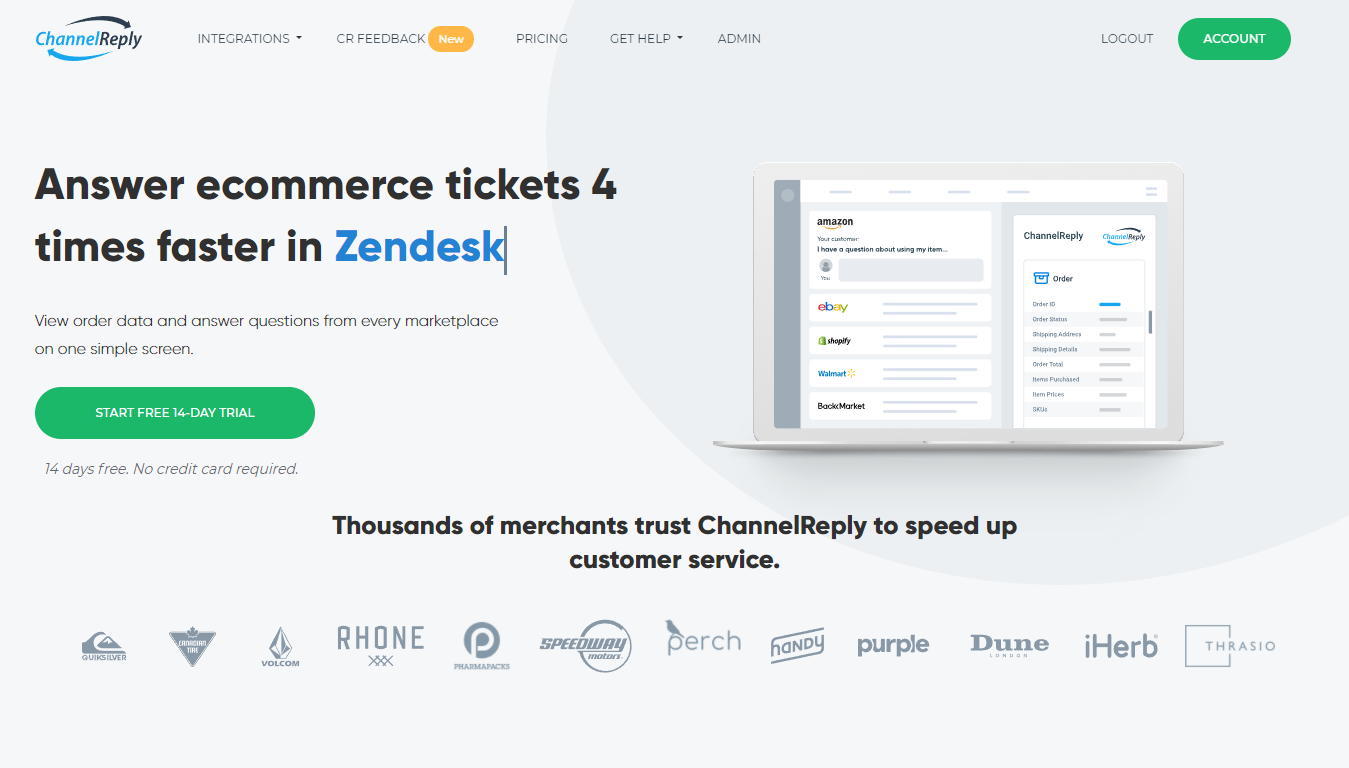 The odds are good that Amazon isn't the only place where you sell, and that means you don't just have Amazon customers to help. Your support team is probably stuck switching between Amazon, eBay, Walmart, email, phone calls, and social media messages all day long.
This is bad enough. But then agents have to cross-reference every message with order records to actually help each customer. It's a chaos of 20 or more different screens open at once, all the time.
Professional helpdesks like Zendesk and Gorgias make a huge difference for thousands of sellers. They can put almost every customer support channel on one screen: email, phone calls, live chat, social media and more. They just have trouble working with marketplaces like Amazon and eBay.
ChannelReply takes the pain out of multi-channel customer service for Amazon sellers. It syncs all your Amazon buyer messages and order data with your helpdesk. Plus, it works the same way for eBay, Shopify, Back Market, and Walmart!
Add ChannelReply to Zendesk, Freshdesk, Help Scout, Gorgias or Re:amaze and you can suddenly support all your ecommerce customers on just one screen. With detailed order and customer info right next to each message, there's no more digging around for the right info. Just open the message and write the reply—simple as answering an email.
You can more than double the length of ChannelReply's free trial by using the link in the ebook. During the trial, all messaging is free and all features are available, so don't skip this offer!
More Than Just Discounts on Amazon Seller Tools

On top of all the special offers, "Best Tools & Tips to Succeed on Amazon" features advice from successful Amazon sellers. Tim Jordan of Private Label Legion, Andrew Maff of Seller's Choice, and other big names in the industry have all chipped in. Get fast insights into Amazon sourcing, pricing, advertising and more, straight from the experts.
Between game-changing advice and savings on Amazon seller tools, this ebook will make a huge difference for your business. Get it free while you can!