Guest post by Andrea Robbins of Campaign Monitor.
A new year is here, and with it comes the desire for refreshing and updating. Your email strategy is probably one you'd like to update.
Should you throw out your email marketing strategy and start again? Probably not, as there are ideas that can be implemented into the strategy you already have. These strategies can be leveraged to make your email readers more engaged with your business. And ultimately, that's what you want in an email program—to keep subscribers reading, clicking and buying.
Here is a selection of email predictions that top-notch email marketers have come up with on how email will change and evolve this year, and how you can capitalize on these new ideas to take your marketing into the new year.
Take a look at a few of these predictions and see what the future holds for your business.
A Marketing Funnel Turned Around
The marketing funnel used to be about collecting as many leads as possible and hopefully converting some of them to customers. One of the tried-and-true ways was to send a series of emails to take these potential customers through learning about the business or product and eventually to a purchase. Sometimes there was an attempt to retain them after the purchase, but not all businesses focused on this aspect of marketing.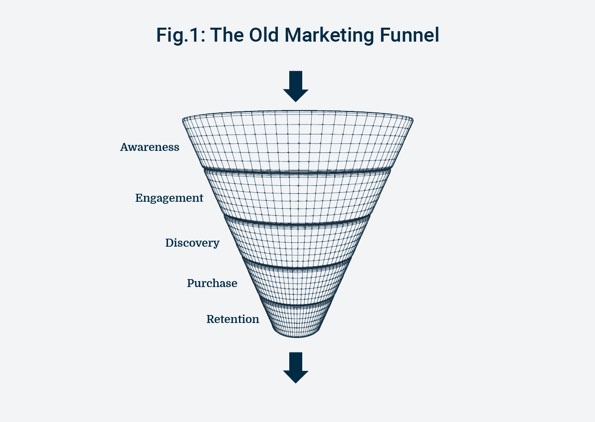 But that's being flipped, twisted, and replaced with the new marketing funnel. This new funnel will instead include the whole customer lifecycle, not just leading someone to a purchase. It will cover pre-purchase, engagement, purchase, and all the way through to customer advocacy. This new funnel concept allows for leads to enter or leave at any point because each one will have their own unique marketing journey.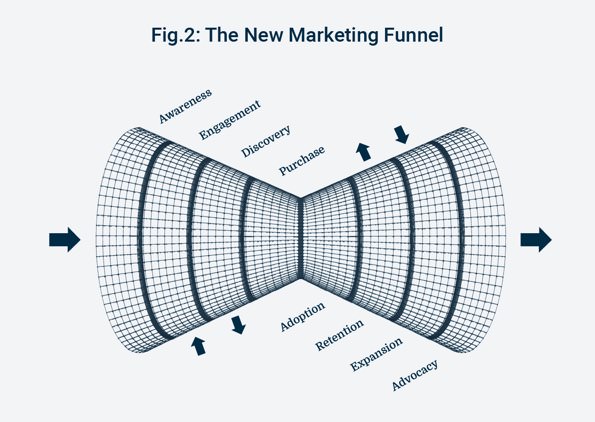 The idea of a customer journey isn't completely new, but more and more marketers are embracing the idea of automated emails sent based on actions or triggers by their customers, or potential customers.
Email will always be an important way to direct leads through the customer journey and keep them coming back. Even your newsletters and one-off emails will have a place, they'll just share inbox space with more personalized and engaging automated emails.
Automated Emails Your Readers Will Open
Speaking of email automation, the days of "blasting" an email to a list and hoping someone will read the promotion and buy are gone. Instead, marketers are going to be focusing on emails that are relevant to each of their subscribers. Connecting with your subscribers and sending the right email with the right information means they'll be opened and acted on, and drive revenue.
The best way to send the right information at the right time? Email automation. According to Litmus' State of Email Survey, marketers who use automation can see at least half of their email marketing revenue generated from automated and transactional emails.
These emails can vary, depending on the goal you're trying to meet, but some are:
Welcome emails

Reminders

Anniversary or birthday emails

Re-engagement emails
These email types can help marketers focus on the lifetime value of each customer, not just one conversion.
Nissan sends a great example of what an automated reminder email can look like. It's the kind of email that can make a customer feel like they're valued, and all it takes is a few minutes to set up and automate.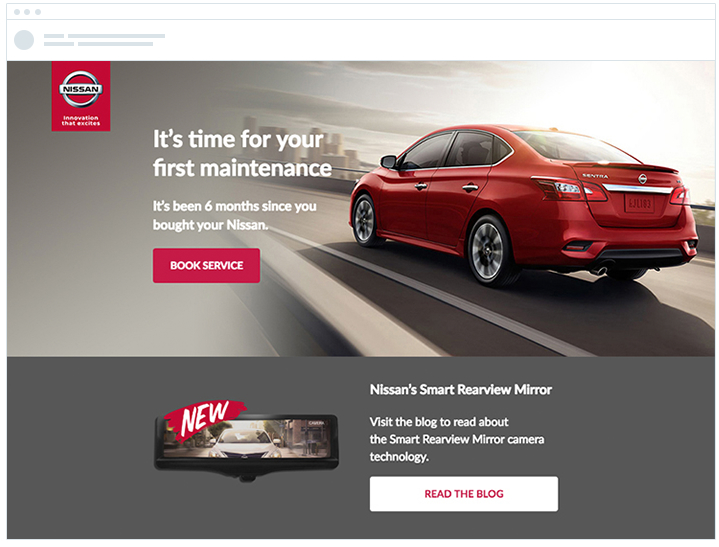 Collecting data such as birthdate or the date someone became a customer can set you up to send milestone emails. Again, they don't need to be created separately; once someone in the list hits certain criteria, they will be sent the email automatically.
Birchbox sends an automated birthday email to its subscribers, and includes a discount code to help encourage purchases. A discount isn't always necessary—just make sure your email is sincere and your subscribers will be happy.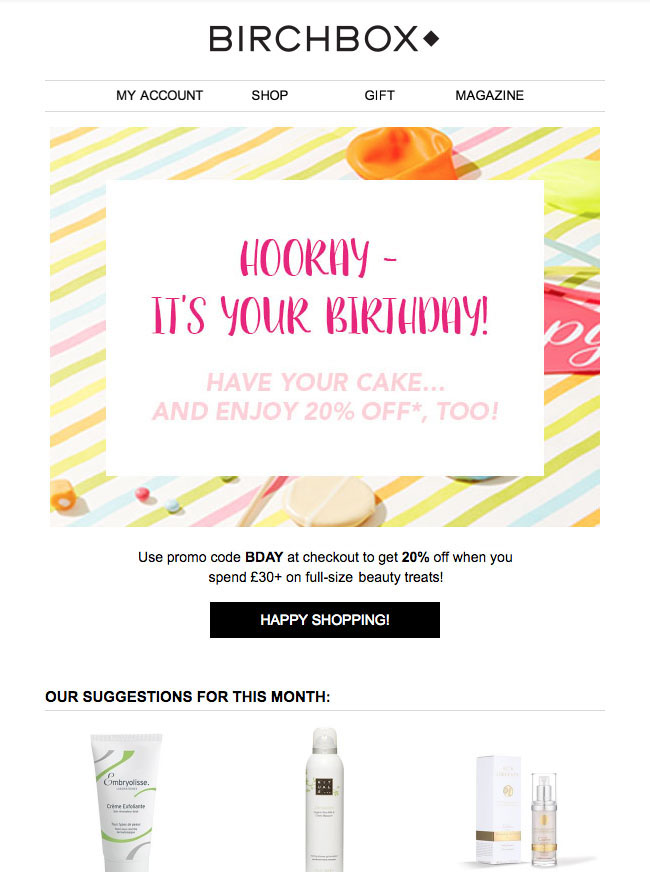 Keep in mind, however, automated doesn't mean set up the email and then forget it. Be sure to periodically A/B test your automated emails to ensure they are performing the way they need to. Testing also helps you know you're sending the right information, and you can see how different ideas work for your subscribers.
With the data generated from automated emails, marketers will have even more insight into their customers' likes and interests, giving them the chance to send better and more targeted content.
The Next Level of Email Personalization
With email automation and the new marketing funnel comes better email marketing personalization. One of the fantastic things about email marketing is that you can generate emails specific to each person on your mailing list. And this can be done by creating one email and automatically adding specific details for each reader, saving time, money and energy for you and your company.
You can send relevant messages to each of your readers and see open and click-through rates go up because of this. Just adding personalization to your subject line can see opens increase by 26%. But there's so much more to it than just adding a customer's name to an email. The more information and data you have about your subscribers, the more you can tailor each email to their likes and interests. You'll need to collect good data from signup forms to start, but other sources are:
Past purchases

Product preferences

VIP status

Gender

Location

Job title
With this type of customer data, you'll be able to provide better, more personal content that leads to more engagement. Room&Board does this very well in the following email. They noted what product was being browsed and sent an email to remind their subscriber about it. They can also take this opportunity to suggest other products that may be of interest and finally encourage a purchase.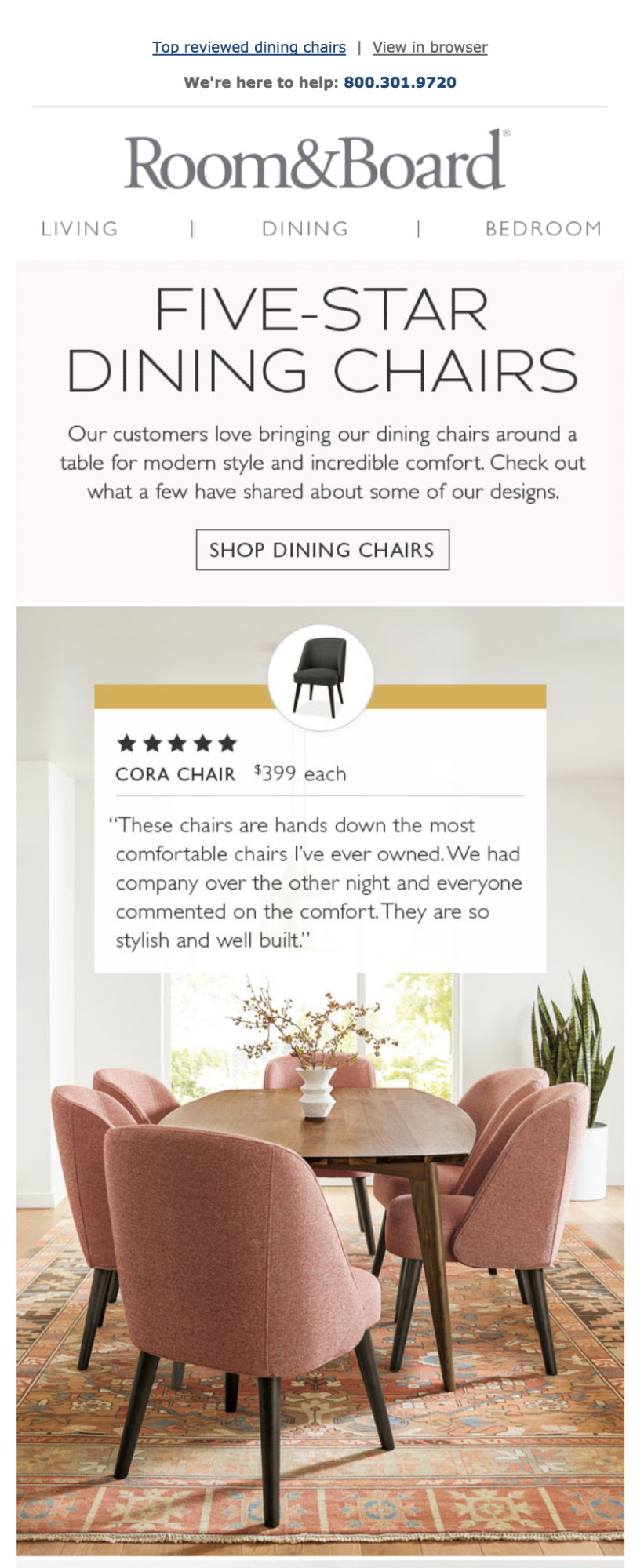 The more you know about your subscribers, the more you can create emails that resonate with each of them. The more engaged they are with your emails, the more likely they are to become, and stay, customers.
Wrap Up
If these email marketing predictions are any indication, this next year will be an exciting one for email marketing. Using these predictions in your email strategy can help it be a profitable one as well. Personalization, automation, and a new approach to the customer journey are just the beginning. For more insight, stats, and tips for email marketing, check out these 2018 Email Marketing Predictions.