The USPS free boxes program can be extremely tempting for anyone looking for the cheapest way to ship, especially eBay and Amazon sellers. Why spend money on boxes when someone is just giving them away for free?
Last updated 4/6/2018.
Wait—Don't Order Those Boxes Yet!
Businesses don't just give away free things unless they expect doing so to make them money later. They're not doing this to save you money—they're doing it to make more themselves.
Free USPS boxes typically require you to use Priority Mail, which can raise the cost of shipping above the normal cost of packaging and shipping combined. You can therefore lose money by using them.
Example
I could get 9" x 7" x 3" flat boxes shipped to me in bulk from Uline for about $0.60 each. As an eBay seller, I could then stick a two-pound item into one and ship it across the country with FedEx SmartPost for $8.98. So the box and shipping combined would cost me $9.58.
If I modified a Priority Mail box to match those dimensions (it's okay to do this as long as it's not a Flat Rate box), I'd have to pay $10.80 for shipping, even with the eBay discount. I just threw money away by taking the free box!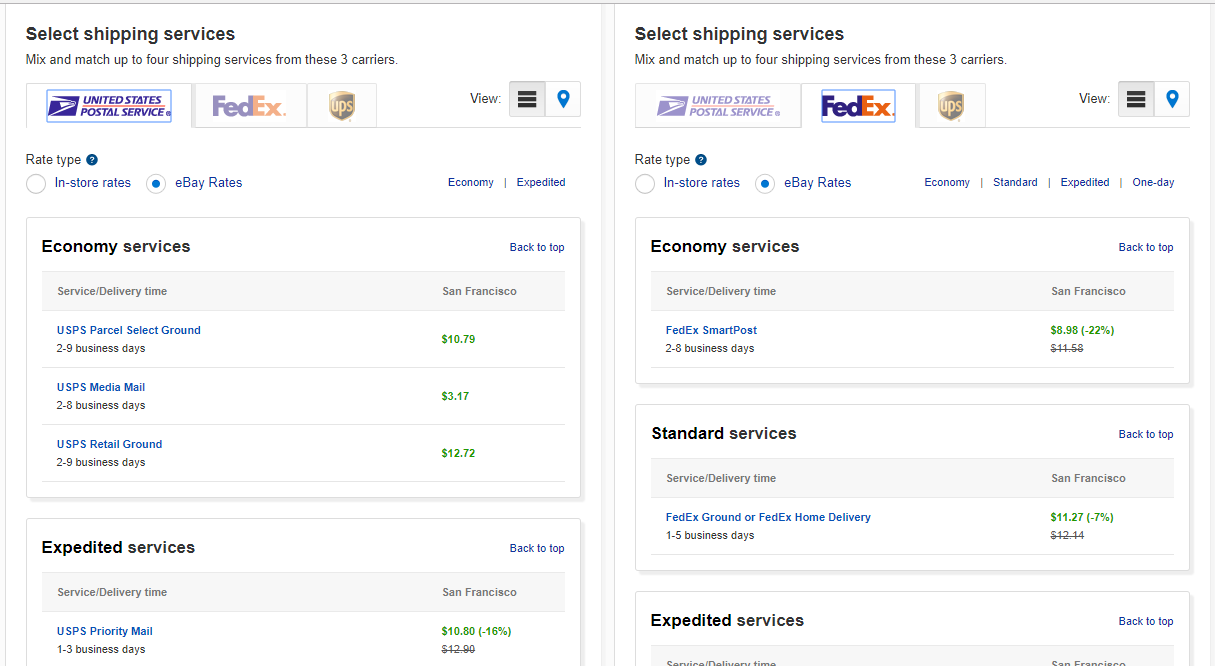 To be fair, the package could arrive several days earlier. But that's an extra $1.22 getting charged to my customers or coming out of my margins.
What's the Cheapest Way to Ship, Then?
The cheapest way to ship will always depend on your situation.
If you're shipping books or educational materials, then the USPS's Media Mail service will almost certainly be the most affordable option. It typically costs less than half the price of other options.
eBay offers negotiated rates with several carriers. If you're selling something there, check out their calculator and see what the best offer is.
Otherwise, try shopping around with the following shipping calculators:
Don't forget to check out couriers unique to your area as well.
How Can I Take Advantage of the USPS Free Boxes Program?
Using the free boxes actually is the most cost-effective way to ship in many cases. If you've determined it's the best option available, go ahead and place an order.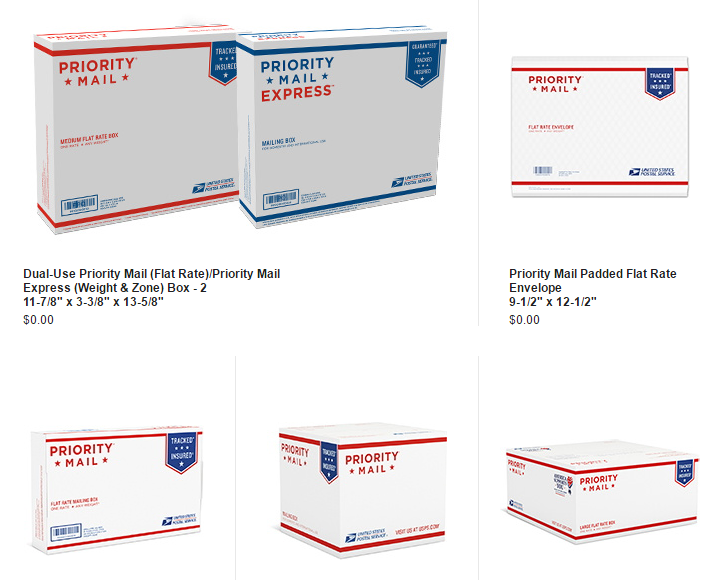 Follow this link to learn about and order the USPS's free shipping supplies for the general public. Just be careful you get the right box—you may find yourself paying over three times more if you choose a Priority Mail Express box! They also have a special free supplies program for eBay sellers that you may want to look into.
Are There Any Other Expenses I Should Know About?
Getting free boxes doesn't mean you won't have to pay anything for packaging. You still need to purchase other supplies like tape and cushioning. Check out "Packaging Costs for Selling Online" to learn the full cost.