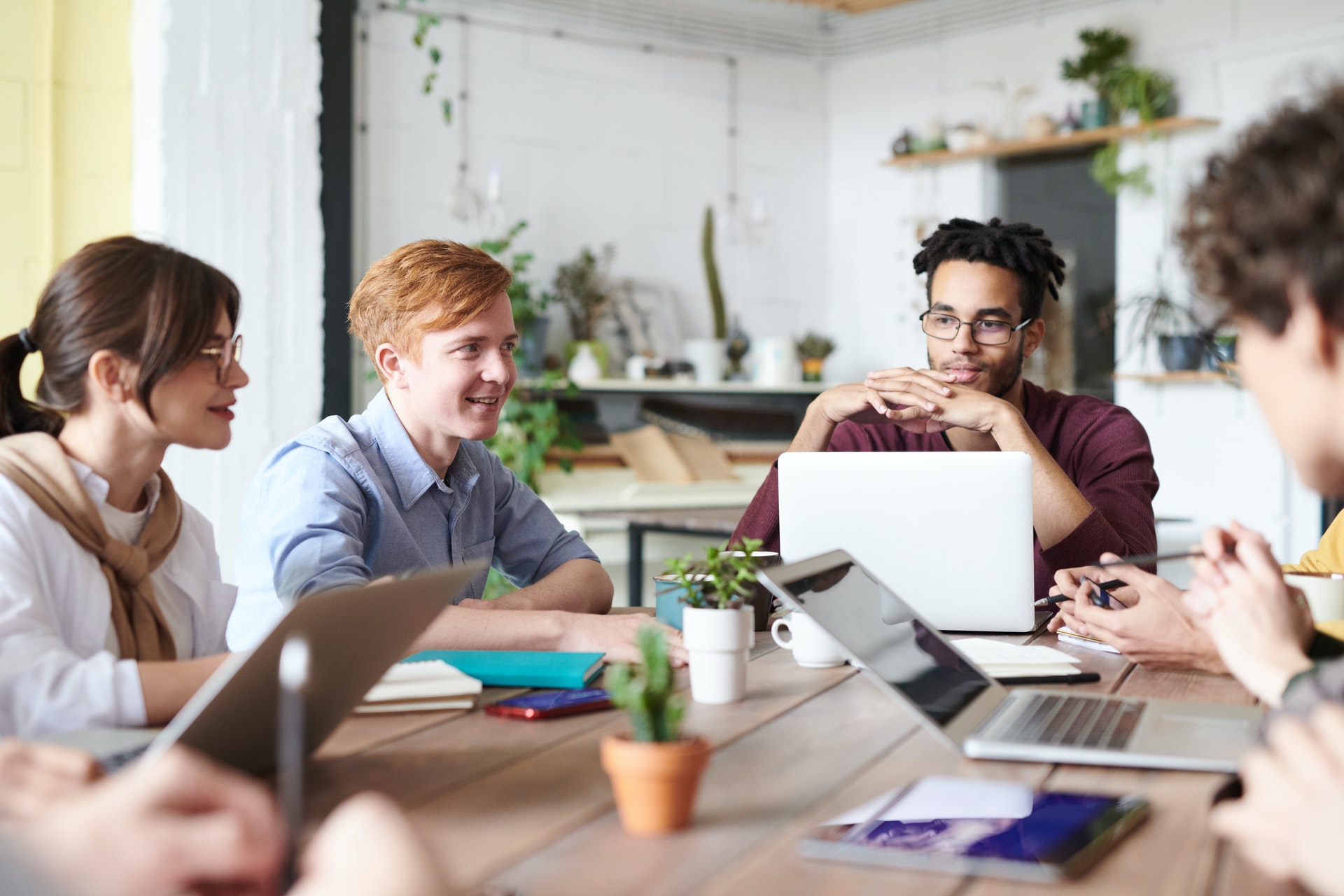 Guest post by Jake Rheude of Red Stag Fulfillment.
Walmart Marketplace sales can be a significant boon for any ecommerce retailer. But between the shoppers and the marketplace itself, you have to deal with some pretty complex Walmart fulfillment demands.
Walmart shoppers, like most of your audience, want to see fast and free shipping options. Not only do you need to make this offer, but you've got to deliver (sorry for the pun) and keep satisfaction levels high.
There are many steps before, during, and after order fulfillment that go into getting Walmart Marketplace sales done right. We'll look at those processes and point out five ways you can optimize operations for better success. Keep in mind, it all starts and ends with how you prepare.
1. Consider Walmart's Fulfillment Offering: WFS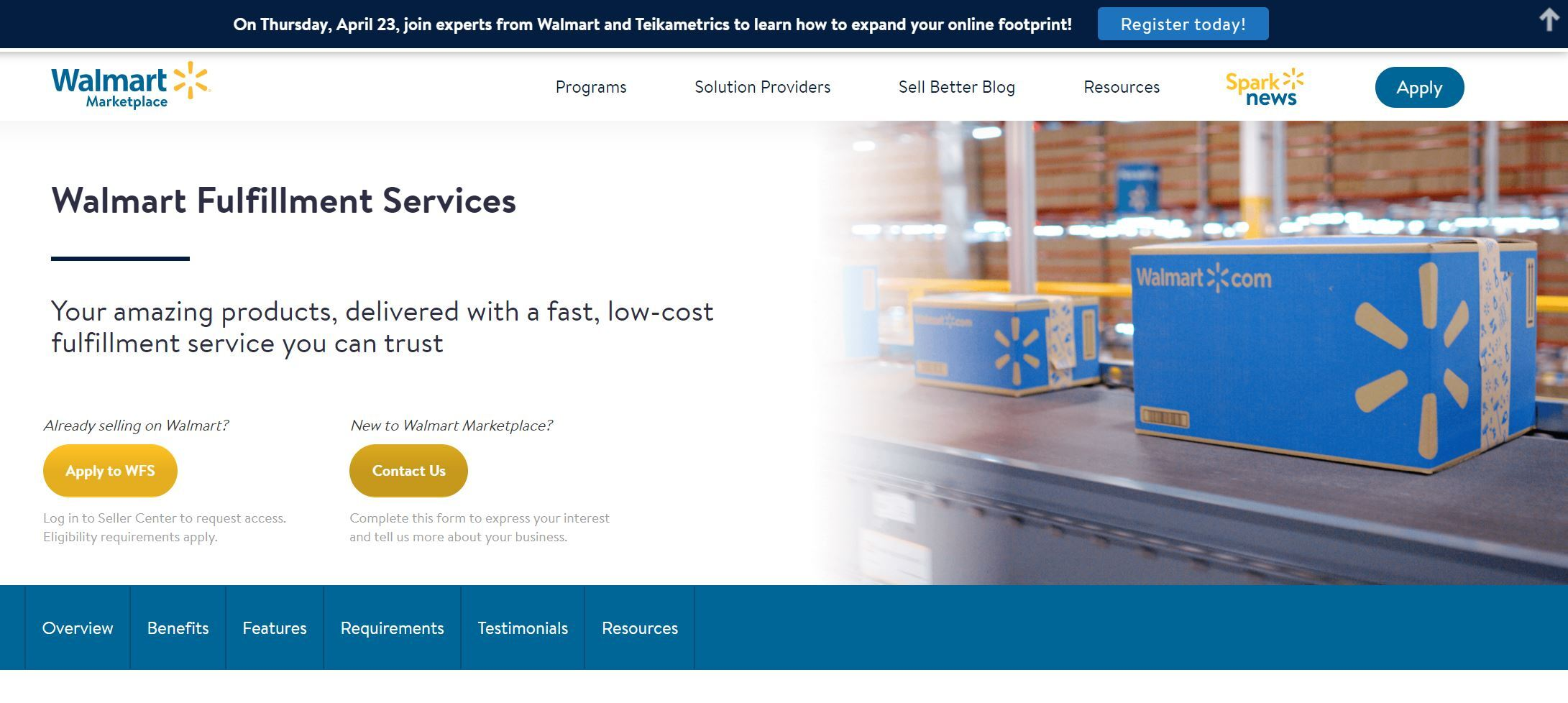 Walmart is a compelling place for many audiences to shop because they trust the Walmart brand. You want to get in front of these buyers while taking advantage of that trust. That may mean looking at Walmart Fulfillment Services (WFS) as a way to land sales because products are listed as "fulfilled by Walmart."
Using WFS presents you and customers with an additional potential win-win. For your customers, most items fulfilled via WFS have a nationwide 2-day shipping guarantee, helping them evaluate you on the same level as an Amazon Prime purchase. For your business, Kaspien notes that products using WFS are more likely to win the Buy Box. Offering two-day fulfillment on your own doesn't appear to give you as much of a Buy-Box advantage as using WFS.
So, the customers win by getting products they want faster, and you win by increasing the chance that those shoppers find your goods specifically.
Walmart does have some fulfillment requirements for WFS. These should help you understand if you can take advantage of the speed of Walmart Fulfillment Services. Studying the requirements will also let you know if your competition is potentially able to use WFS for fast, guaranteed shipping.
Current WFS product requirements include:
You may not send products that are perishable or regulated.
Products must measure no more than 25″ x 20″ x 14″ and weigh 30 pounds or less.
You must ship goods to Walmart fulfillment centers from a location within the U.S.
You may not use WFS to sell anything from the prohibited product list here (note that Walmart Seller Help pages can take a few seconds to load).
Products can't be brand-restricted. When you apply for WFS, your account representative will either review your products or provide you an up-to-date list of these restrictions.
Moving to WFS may help if you're struggling with fulfillment, you sell relatively small, light products, and your core audience is on Walmart.
2. Create Checks for Labels and Shipping Requirements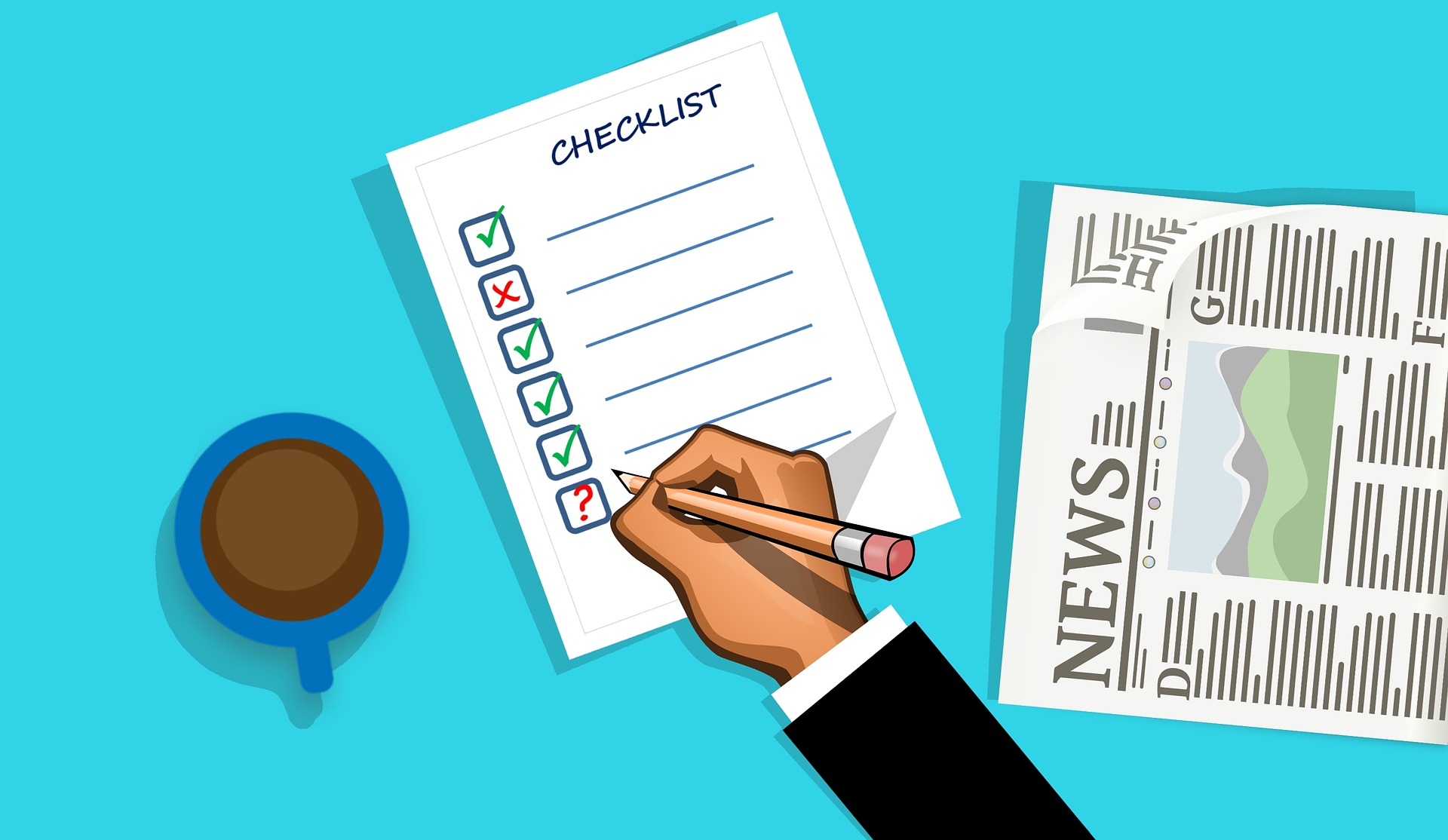 Like most marketplaces, Walmart has specific requirements for shipping and labeling the goods you sell through their marketplace. If you're doing your own fulfillment, you need to ensure that SKUs and product data are consistent within your Marketplace pages, Walmart platforms, and internal software. Inconsistencies here can harm your reputation with customers and lead to trouble on the platform.
If you're using Walmart Fulfillment Services, follow the guidelines listed in your dashboard and build out a verification process before sending anything to Walmart. Mistakes can lead to fees, charges, and returned items that you can't sell on the Walmart platform. Some core things to consider are:
Shipment types have specific pallet requirements, such as height or weight limits, and you may not be able to use types like PECO and CHEP.
All items on a pallet should have the same UPC. WFS does not accept mixed-PO or mixed-SKU pallets.
Pallet labels must be on all four sides and be on the exterior if you use plastic wrap.
Shipments and individual products have separate label requirements.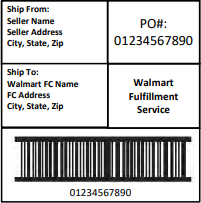 Sample shipment label, courtesy of Walmart.
From there, you need to dig into Walmart's fulfillment demands and label requirements for each item. For example, you must package apparel sets together, and your swimwear or sleepwear can't use hangers, but formal wear can.
3. Enable the TwoDay Delivery Badge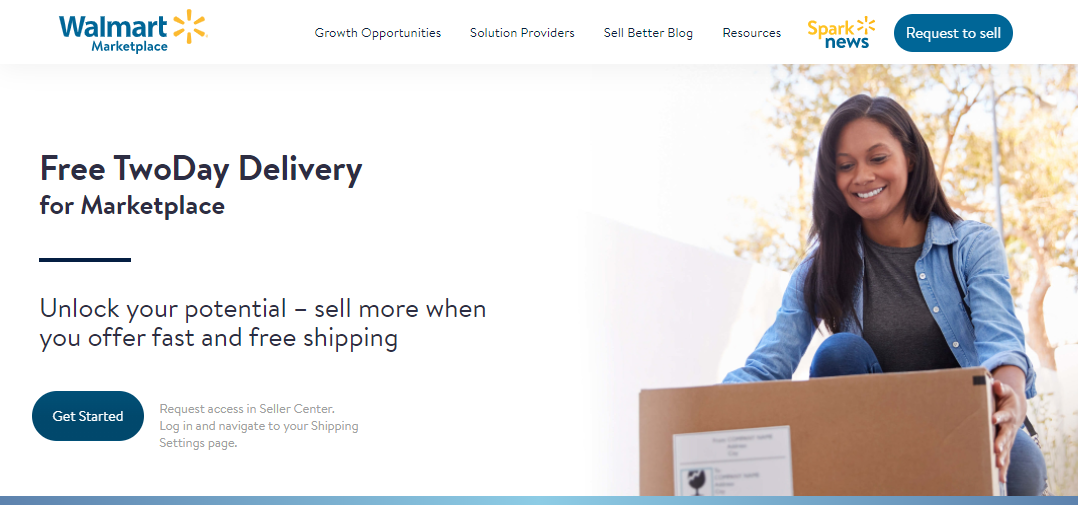 Two-day shipping is a big win for most businesses on any marketplace. Walmart has its own two-day delivery program and badge to apply for, whether you fulfill yourself or use WFS. The WFS option handles much of this for you and gives companies a quick walkthrough to earn TwoDay shipping options based on carrier and other selections. Much of that setup is automatic.
There are a few big steps that will help you plan for getting the badge for your own fulfillment. First, you need to provide clear details about your fulfillment network, including partners, locations, and carriers. This way, Walmart can understand what areas have two-day ground delivery capabilities.
Then, you set up your products within the Walmart system and tie SKUs to map locations. Walmart's Seller Center has a tool that allows you to create rule-based allocations. Using the rule tools, you can minimize the amount of data entry you need to do over time to maintain two-day coverage of SKUs.
Finally, Walmart will automatically set what regions of the U.S. can get two-day shipping for which SKUs. Verify this and work with your account rep if there is any inconsistency based on your experience.
Getting the Walmart TwoDay Badge while Fulfilling Orders on Your Own
Seller-managed fulfillment for the TwoDay program is pretty restrictive. You've got to meet high Walmart fulfillment demands and requirements. You must be precise about which areas you can offer two-day shipping in for your products. One of the big hurdles is a 30-day performance review from Walmart that checks your past performance and sets metrics you must continue to meet.
The past and ongoing requirements include:
Sold on the Walmart Marketplace for at least the past 90 days, or filled at least 100 orders in the past 30 days
Maintained on-time and accurate rate of over 95% of your orders
Provided "valid tracking" on more than 95% of orders
Had a cancellation rate of less than 1.5%
Offered a "generous returns policy"
The Walmart Seller Center has been confusing for some sellers. So, when you apply for this badge and fill out your forms, use the Seller Help guide to walk through each step slowly for each product.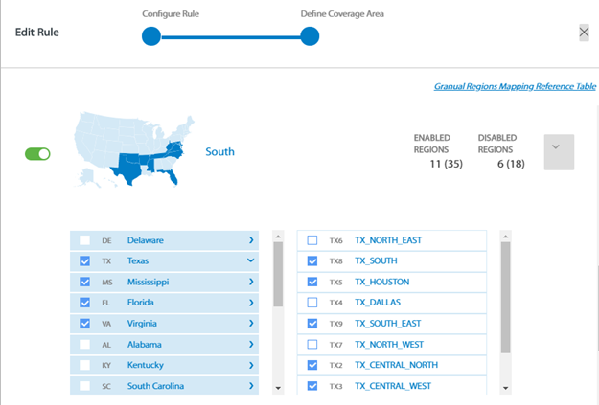 Walmart regions get specific, so watch what you check.
One big warning for working within the UI. When you change a rule, the Walmart platform essentially creates what looks like a duplicate. The original rule is then set to "inactive." Be careful with what you delete or edit at this point. The "Rule Status" tab is your best friend as you update rules, product information, and maps.
4. Be Flexible with Shipping
While everyone is trying to offer two-day shipping on Walmart, prices definitely vary. Sometimes your success will depend on the options you have and where you're located. Remember to consider shipping charges as part of your overall pricing and selling strategies.
There's no math guaranteed to help you win every sale while protecting your business. So, look for areas where you can adjust. For instance, people will consider overall cart pricing for their purchases. You may want to offer free delivery for higher-value orders and products. You can also offer multiple cost options to either let customers pay for faster shipping or to ensure that you can meet two-day and three-day windows.
There are tools designed to help you meet and afford Walmart's fulfillment demands. For example, you'll have the option to use shipping templates in the Seller Center. Map each SKU to your shipping templates and maps to ensure that you've got the correct speeds and pricing displayed for the customer. In the UI, it's easy to adjust transit time, shipping price, and shipping method options to best serve your business and customers.
When possible, enable at least some two-day and three-day shipping methods. According to Walmart itself, "The benefits of free shipping for your Two- and ThreeDay shipping includes Buy Box prominence, site search boost, and search filter benefits."
From there, advertise your products with tags related to your shipping. Buyers are likely to filter out a variety of results based on tags. Tagging goods as available for two-day shipping will keep you in results for one of the most common filter options.
5. Keep Doing Your Research on Walmart Fulfillment Demands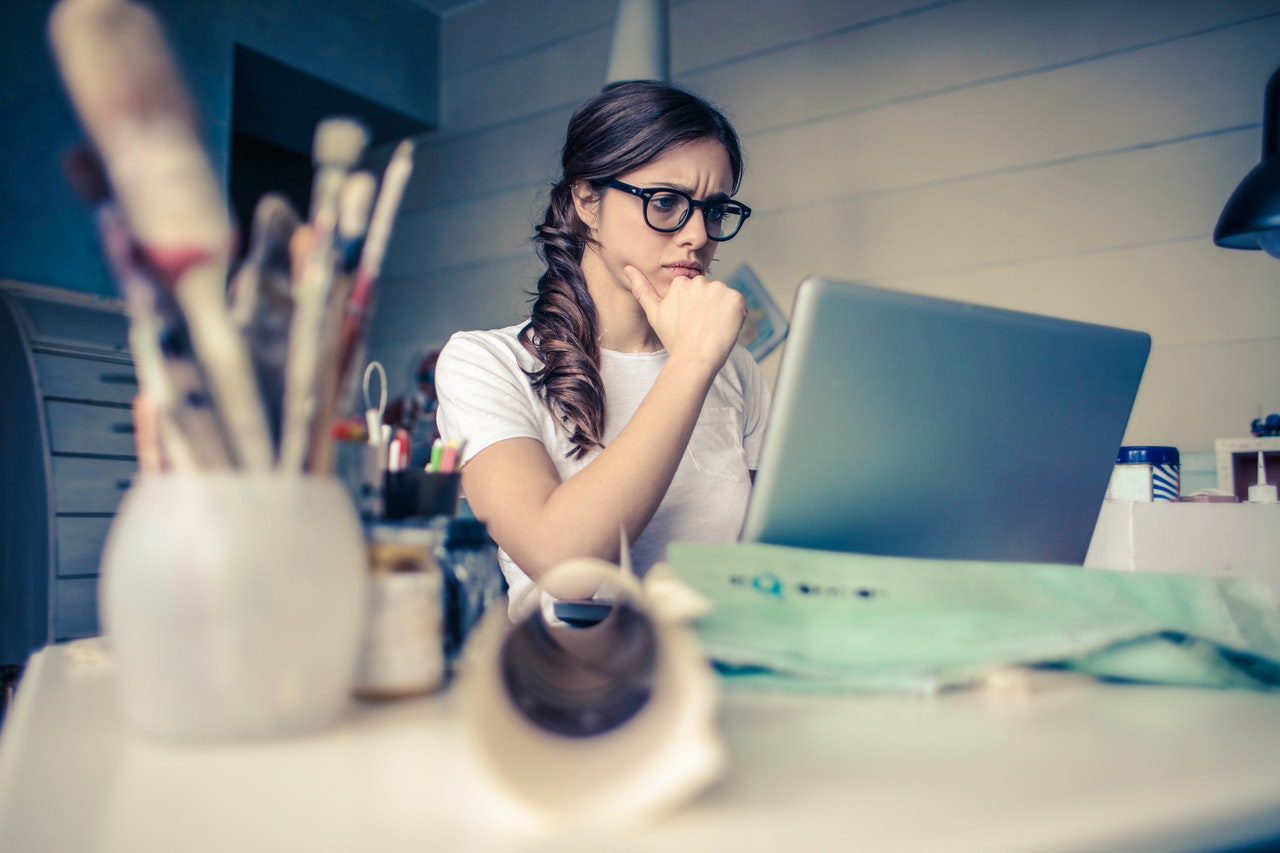 Not all of Walmart's fulfillment demands and requirements are clear. For example, many companies that look at its WFS website think there is only a single third-party option for filling Walmart Marketplace orders. The good news is that this isn't true, and you can work with a wide range of 3PLs (third-party logistics providers) to do your fulfillment how you prefer.
Red Stag Fulfillment, for example, specializes in fast, accurate shipping for heavy, large, and bulky goods. We can reach 99.62% of the continental U.S. with two-day shipping options. Plus, we make it easy for companies to meet Walmart's fulfillment requirements by offering a 100% accurate, on-time order guarantee. With an error rate of less than 0.02%, you're already able to meet some of Walmart's most demanding stipulations.
In the same light, there's more than one way to support your Walmart customers. Many sellers get so lost managing support for all their ecommerce channels that they struggle to meet Walmart's TwoDay badge requirements. ChannelReply's Walmart integrations put all your messages and order info in one place—including your messages from other channels like eBay, Amazon and Shopify. It's a great way to keep your reviews positive and meet customer satisfaction requirements.
Your goal is to be the best seller possible. Identifying Walmart as the top channel is just a start. From there, you need to keep reviewing Walmart fulfillment demands, industry best practices, and your outside options. While school may have been many years ago for you, homework and learning never stop. At least this time, when you get things right, you'll generate a nice bit of revenue.
Jake Rheude is the Director of Marketing for Red Stag Fulfillment, an ecommerce fulfillment warehouse that was born out of ecommerce. He has years of experience in ecommerce and business development. In his free time, Jake enjoys reading about business and sharing his own experience with others.