The Zendesk CRM just got even better. On September 14, 2016, the Zendesk team announced new free integrations with eBay, Amazon, and Trustpilot. This is part of a larger goal to make Zendesk integrate with absolutely everything involved with customer service—and they're well on their way!
Free eBay and Amazon Integration with Your Zendesk CRM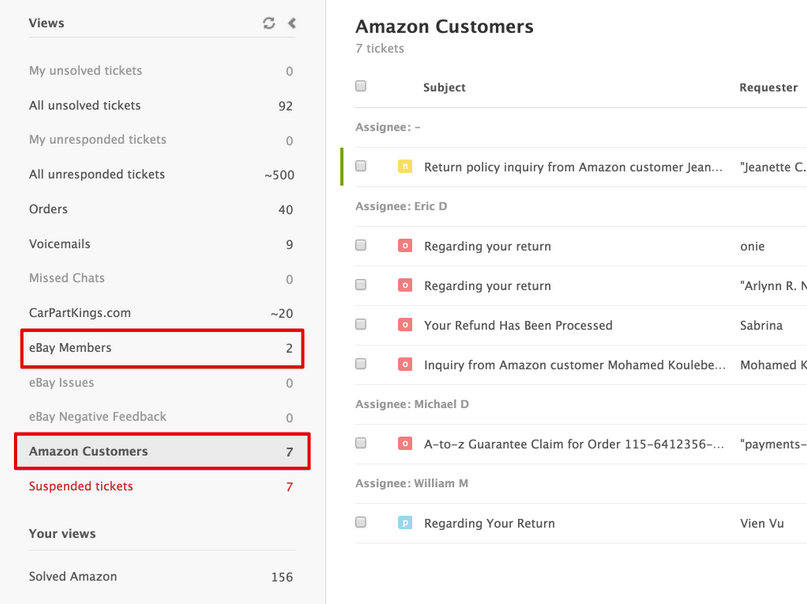 Zendesk-eBay and Zendesk-Amazon integrations have been available through ChannelReply for well over a year. Now sellers who only need to answer 100 tickets or fewer per month can get a basic version for free!
This new app is available on the Zendesk marketplace as ChannelReply – Lite. Without paying a dime, you can:
Manage your eBay and Amazon messages as threaded Zendesk tickets.
Speed up your response times to get better feedback.
Allow all your agents to answer eBay tickets at once—no more single-login trouble!
Make customer service easier than ever with Zendesk Business Rules and Macros.
Learn more about ChannelReply Lite.
If you handle more than 100 tickets per month or want detailed order data on every ticket, check out the full version of ChannelReply for Zendesk instead.
Free Trustpilot-Zendesk Integration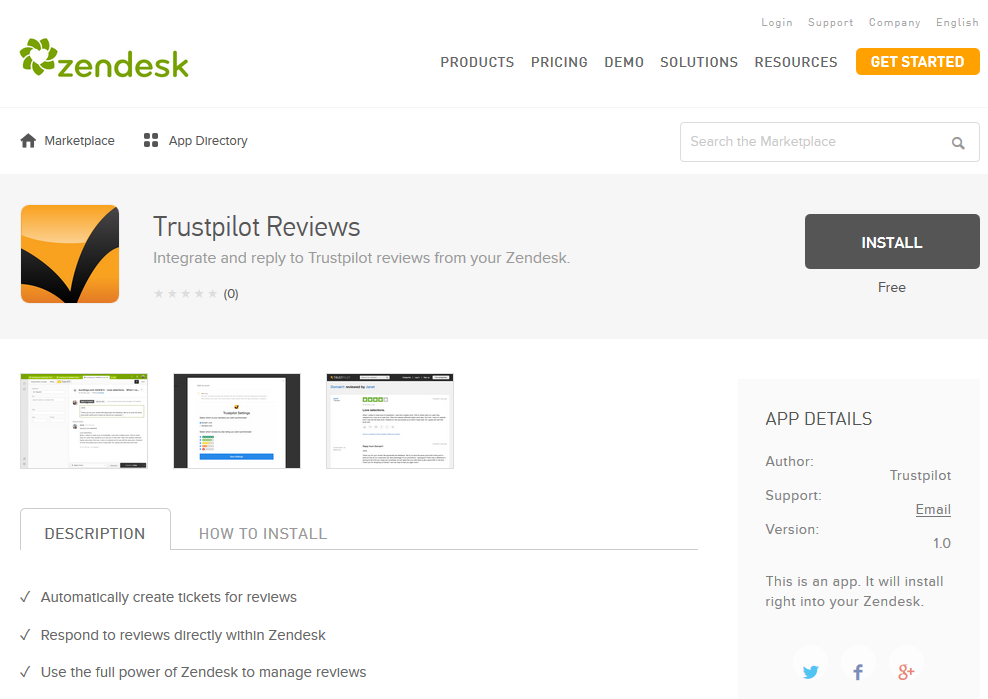 The other new free app allows Zendesk users to integrate with the business review website Trustpilot. If a customer leaves a not-so-great review of your business on the site, the free Trustpilot Reviews app creates a ticket so you can immediately respond and try to salvage your relationship with the customer.
More Free Zendesk Apps

These apps are part of a large push by Zendesk to create free integrations with additional customer service channels. Visit the Channels category in their App Directory to see more exciting connections like Google Play Reviews, WeChat Connect and Telegram Connect.
The Zendesk CRM is one of the finest in its class thanks, in part, to its overflowing library of apps and ability to connect with just about anything related to customer support. We're sure these new integrations are just a taste of bigger things to come, and we look forward to seeing what they'll add next!
Ready to connect Zendesk to eBay and Amazon? Install ChannelReply Lite free!