xSellco Helpdesk (formerly XSellco Fusion) is touted as the best ecommerce helpdesk available. But how does it stack up to ChannelReply? Both services will allow you to answer customer service messages from eBay, Amazon, and your own online store from a single window. When you compare the two side by side, though, the better choice is obvious.
Here's how xSellco and ChannelReply compare in six key areas:
This article was updated on 2/12/2018.
1. Pricing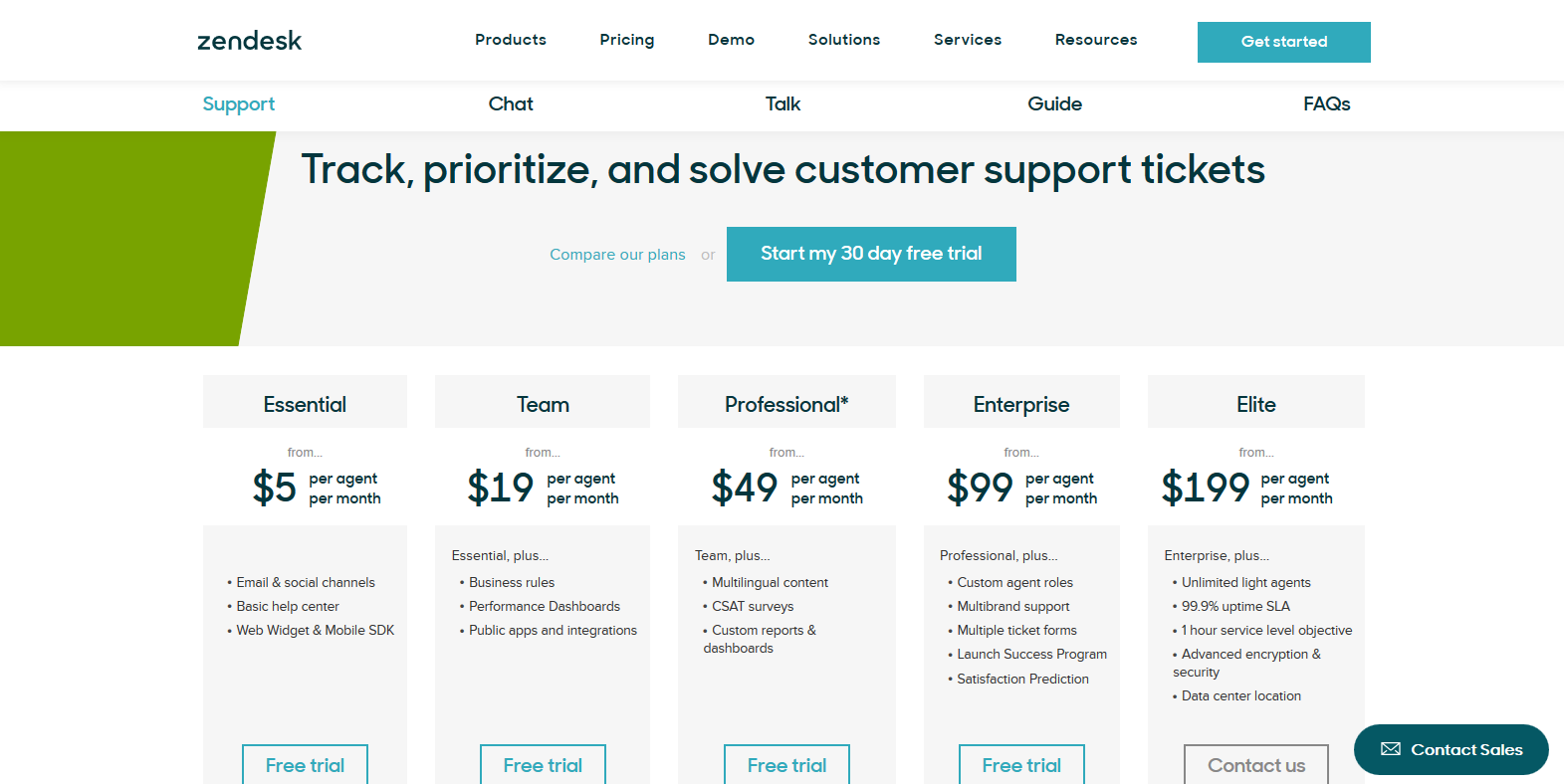 xSellco Helpdesk is an all-in-one solution, and they use that to justify a much higher price. ChannelReply customers can save a lot in exchange for a little extra setup time connecting to a separate helpdesk.
Let's take a look at some different business situations and compare the price of ChannelReply + Freshdesk, Zendesk or Salesforce Desk with xSellco Helpdesk.

*Account levels appearing in this chart apply to ChannelReply prices only. Basic = ChannelReply Standard and Freshdesk Blossom, Zendesk Team or Desk Standard accounts. Mid-level = ChannelReply Pro and Freshdesk Estate, Zendesk Professional or Desk Pro. Top-level = ChannelReply Enterprise and Freshdesk Forest, Zendesk Enterprise or Desk Business Plus.
**All examples use yearly pricing and are accurate as of 2/12/2018. Prices are higher for all services listed when paid on a monthly basis instead. Pricing for xSellco Helpdesk ticket packages for accounts with over 8,000 tickets is no longer publicly available, and may be higher than the amount shown here, which uses the last published price.
If you have similar support needs, you could save $252 to $2,208+ per year by using ChannelReply rather than xSellco Helpdesk. If you don't see your business's situation above, you can get a detailed pricing comparison using one of the following:
2. Flexibility and Reliability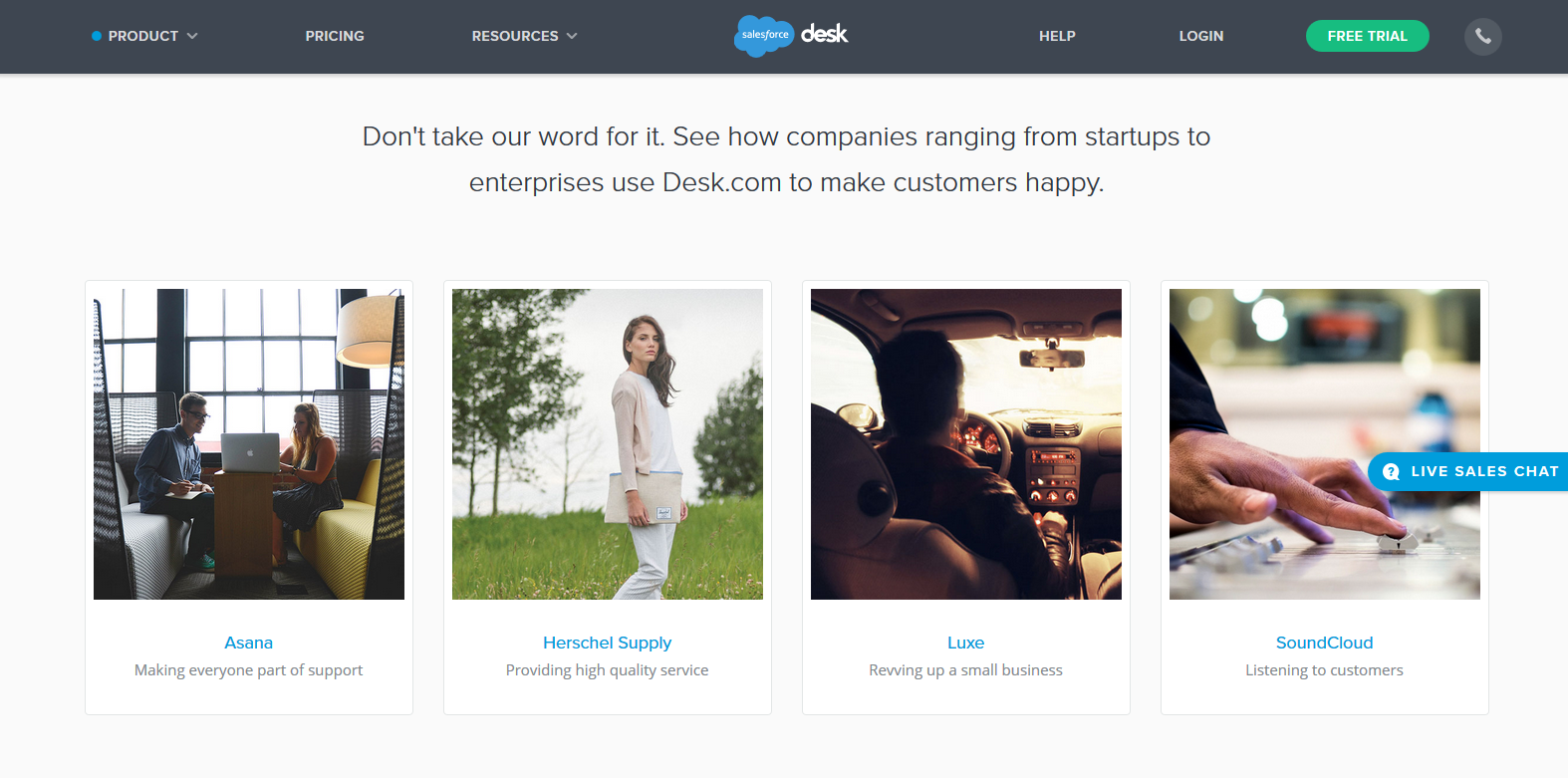 ChannelReply gives you the option to choose between Zendesk, Freshdesk, and Desk, which are all popular, reliable, and well-proven services:
xSellco has less than 10,000 users and is small and unproven in comparison.
Zendesk, Freshdesk and Salesforce have achieved their success by providing some of the best products on the market. And in the extremely rare event that something goes wrong with one, ChannelReply has your back. Read "What Happens to My Emails When Zendesk Goes Down?" to see how it safeguards your messages.
3. Integrations and Add-Ons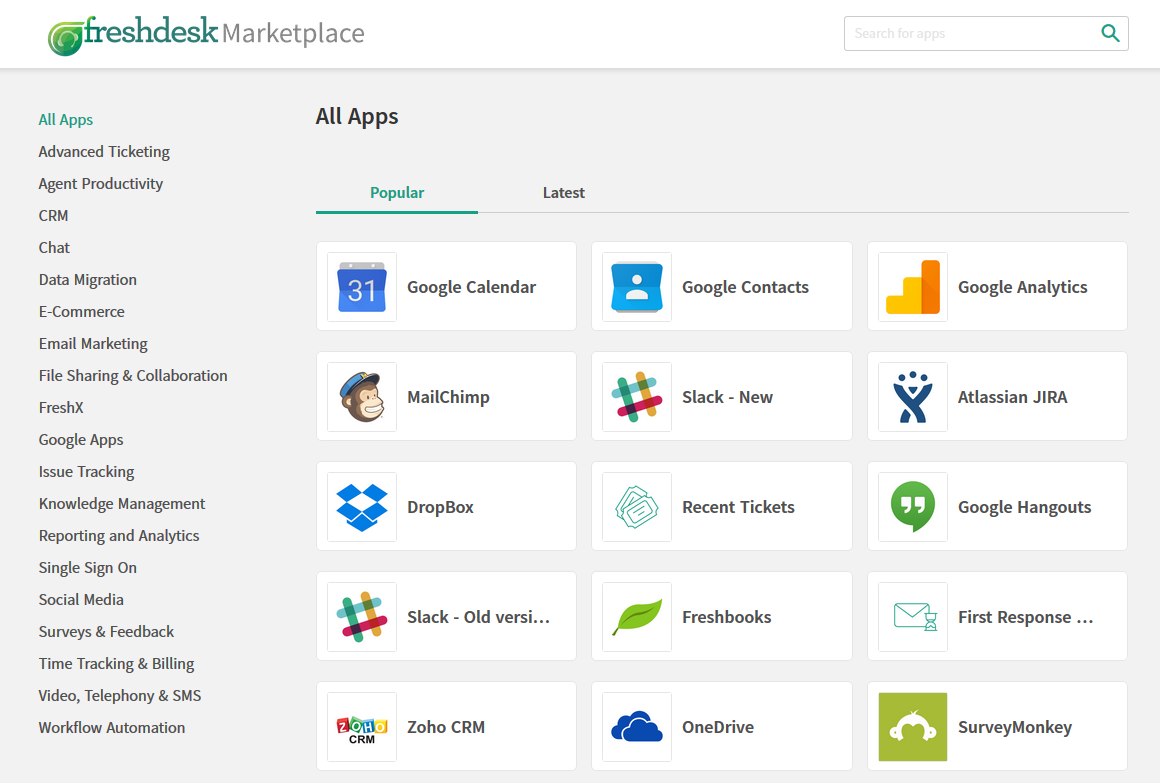 The main reason to use either xSellco or ChannelReply is to manage all customer support for Amazon, eBay, and your own ecommerce site on a single screen. Either service can handle this.
ChannelReply connects your helpdesk account with both Amazon and eBay. Freshdesk, Zendesk, Desk and xSellco all offer support for your own website's email addresses and integrations with Shopify. All four can also manage Facebook and Twitter support.
Each has its own unique integrations. For example, Desk connects seamlessly with Salesforce, and xSellco can work with Allegro. But this is where Zendesk really separates itself from the pack.
The Zendesk Apps Marketplace has over 600 different integrations, third-party apps, and add-ons, many of which are free. This number is constantly growing. In contrast, the XSellco Fusion webpage advertised "60+ integrations" and xSellco Helpdesk now only shows 24. With their smaller customer base, xSellco can't hope to integrate with nearly as many other services as Zendesk.
4. Multilingual Support
xSellco has drawn a lot of attention to its support ticket translation capabilities. There's no doubt it's one of their strong points, but they aren't the only ones to offer multilingual support.
Zendesk offers easy integration with free translation software like Unbabel (which also offers on-demand human translation at low prices) and a host of other translation options. They even give you the ability to manage multilingual automated emails on higher plans.
Desk.com supports multilingual self-help materials that you can then use as canned replies. Users can also access human-powered translation via integration with VerbalizeIt and machine/human translation through their Translate.com app.
Finally, you can transform Freshdesk into a multilingual helpdesk. It supports over 30 languages, allowing customers to get notifications and see your translations of your articles in the language of their choice. Freshdesk can also integrate with translation apps like Google Translate and services like OneSky.
5. Ticket Organization and Management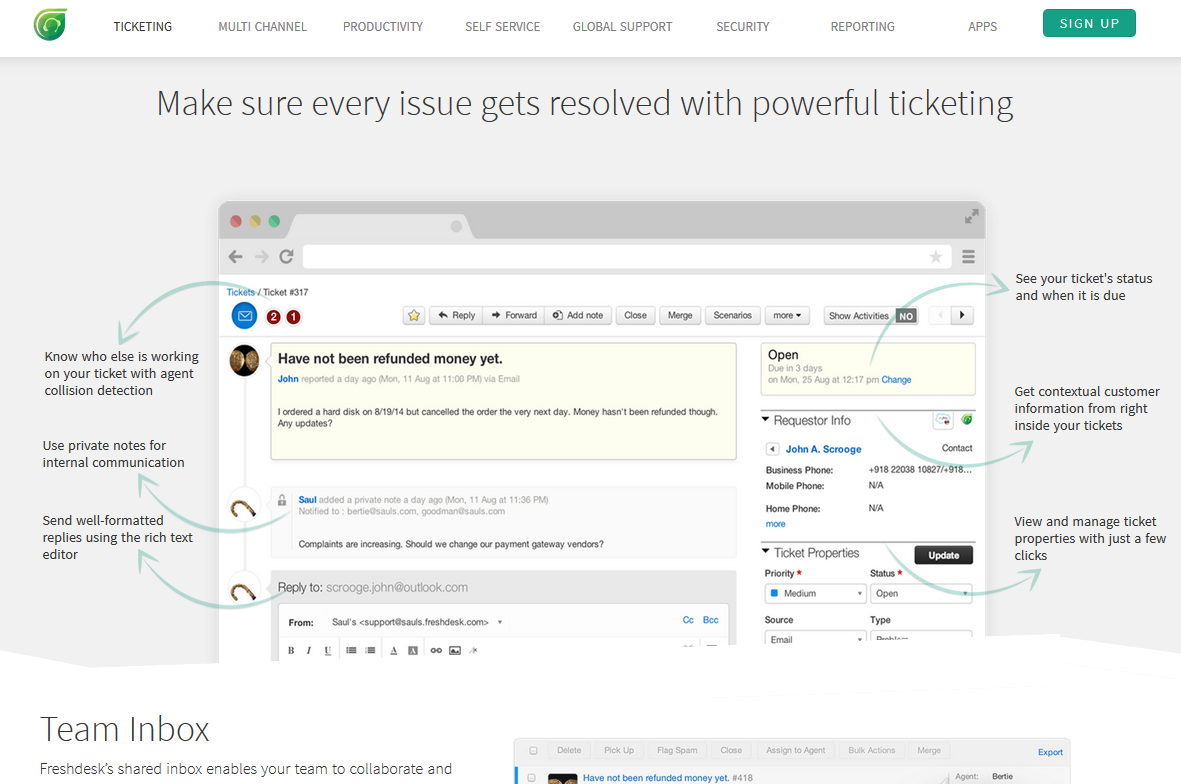 All four options have powerful ticket organization and management capabilities. Here's a list of the most popular features—and which ones are available on which platform: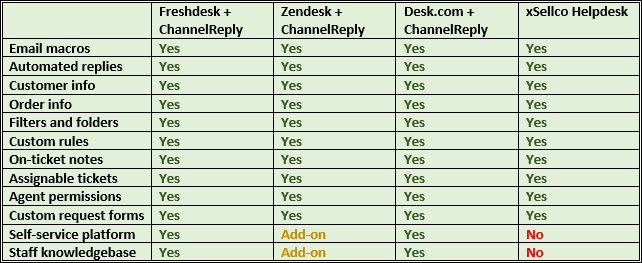 6. Live Chat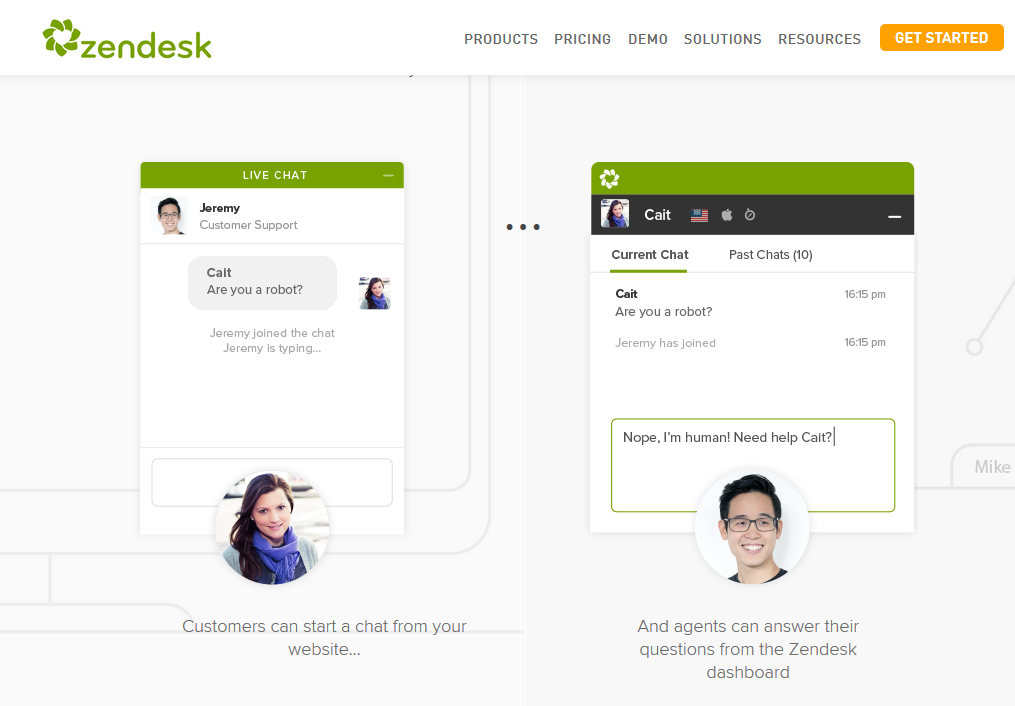 Starting from their Standard plan, Desk.com includes a free chat widget that lets you communicate with customers in real time. It can also integrate with LiveChat. xSellco Helpdesk likewise comes with its own live chat widget.
Zendesk only has limited chat support available for free, but Zendesk Chat (formerly Zopim) is an industry leader—and in most cases, it's less expensive to use Zendesk, Zendesk Chat and ChannelReply than it is to use xSellco Helpdesk.
For Freshdesk users, live chat is included with the Garden plan or better.
The Final Verdict
So, how do these different platforms really stack up against each other? Let's take a quick review in chart form.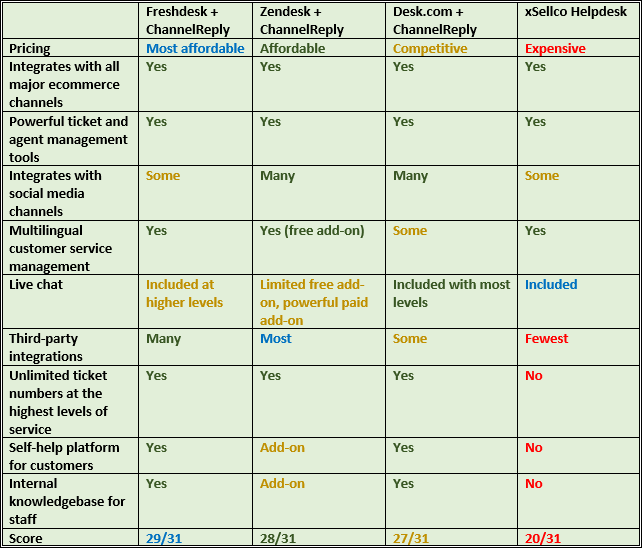 All four will do a great job. But in the end, using ChannelReply with Freshdesk, Zendesk or Desk will give you more features and more freedom for a significantly lower price than xSellco Helpdesk. Why spend more for less? Try ChannelReply free now.