Managing eBay and Amazon separately is draining. It's tedious enough to create listings, manage shipping and run customer service without having to repeat each job for every seller account. eBay-Amazon integration software saves you that frustration by letting you do everything for all your accounts at once.
If you want to manage every aspect of your seller accounts simultaneously, you might not be able to pull it off with one program. But, you can definitely do it with three:
Last updated 1/6/2020.
1. Shipping, Inventory, and Listing Management Integration Software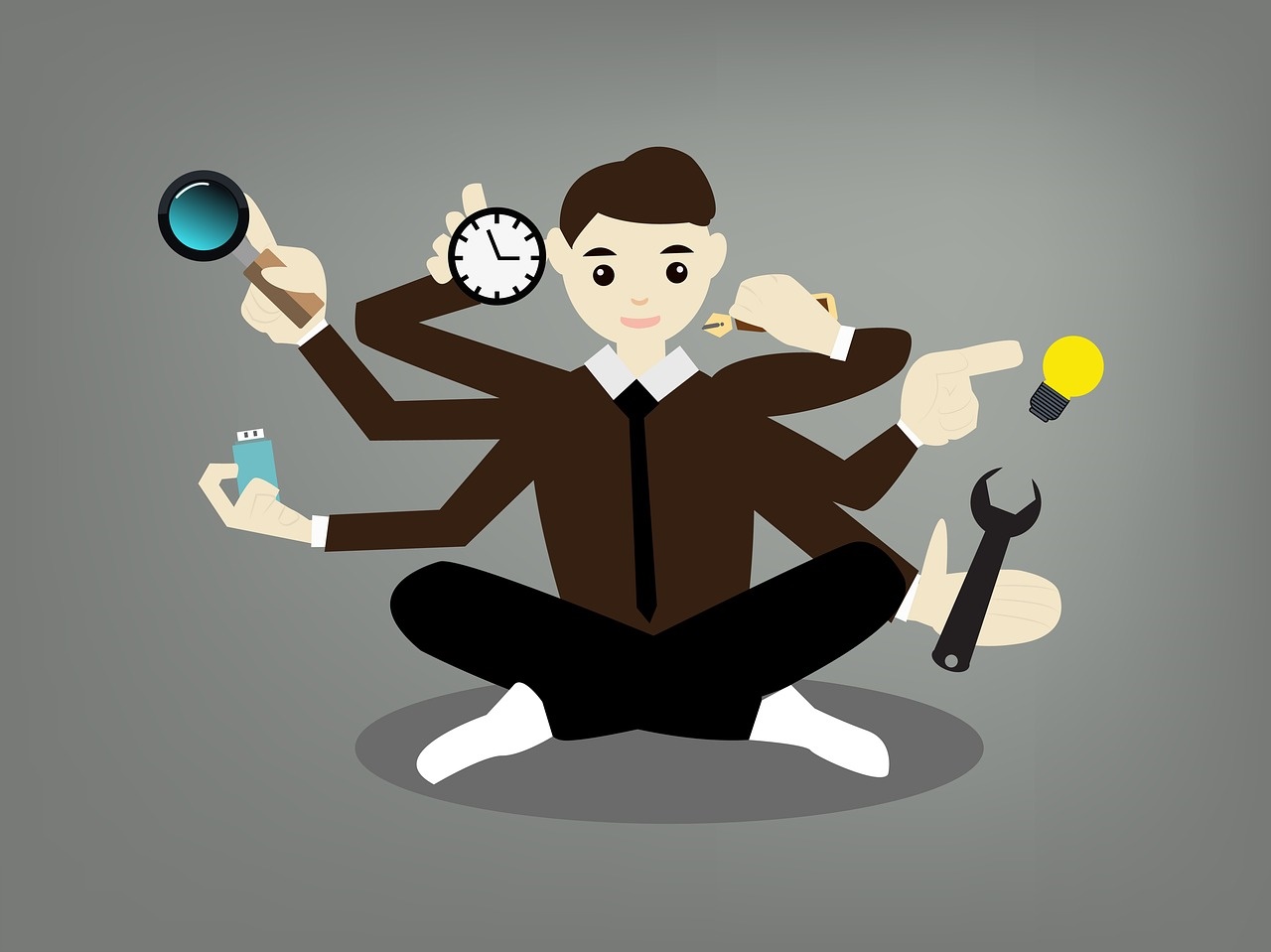 Few things eat a seller's time like shipping. The hassle of collecting order info and printing shipping labels can leave you with no time to actually pack the orders.
And it's not like the job is finished when the package goes out. If you don't update your inventory levels on both eBay and Amazon ASAP, customers might order out-of-stock products. That will tank your seller metrics like nothing else!
Luckily, multi-channel software for eBay and Amazon sellers can handle all those problems.
Ecomdash provides eBay-Amazon integration for both shipping and inventory management. The shipping integration collects all your orders on one screen and generates shipping labels and more for bulk printing. Meanwhile, the inventory management system unites not only eBay and Amazon but also all your warehouses, tracking stock levels across the board and generating warnings when levels are low or something sells out.
It also combines listing management. Rather than uploading your listings to each marketplace and managing them separately, you can edit titles and descriptions, upload photos, change prices and more from one central location. Plus, its tools work with other selling channels like Walmart, Etsy, Jet, Magento, Shopify and more.
Of course, Ecomdash isn't the only software that can do this. It just offers the lowest price we've seen for something with all these features. Good alternatives for those who can afford them include Sellbrite and Solid Commerce.
2. eBay-Amazon Integration Software for Customer Service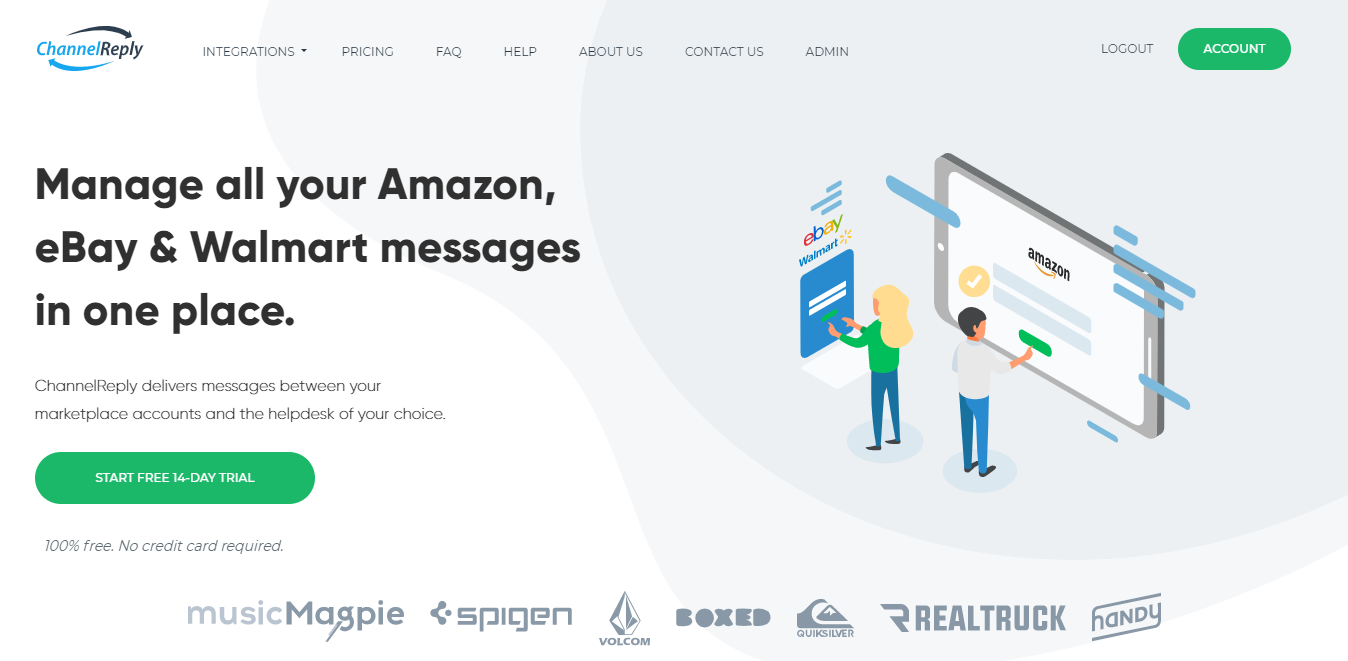 Switching between Amazon and eBay screens makes customer service a huge annoyance, especially if you have more than one account on each platform. The near-total lack of email management tools on eBay makes it even worse.
ChannelReply lets you manage support for all your eBay, Amazon and Walmart accounts from the customer service program of your choice. No more switching between screens! And with it, you can leverage all the power of…
3. A Helpdesk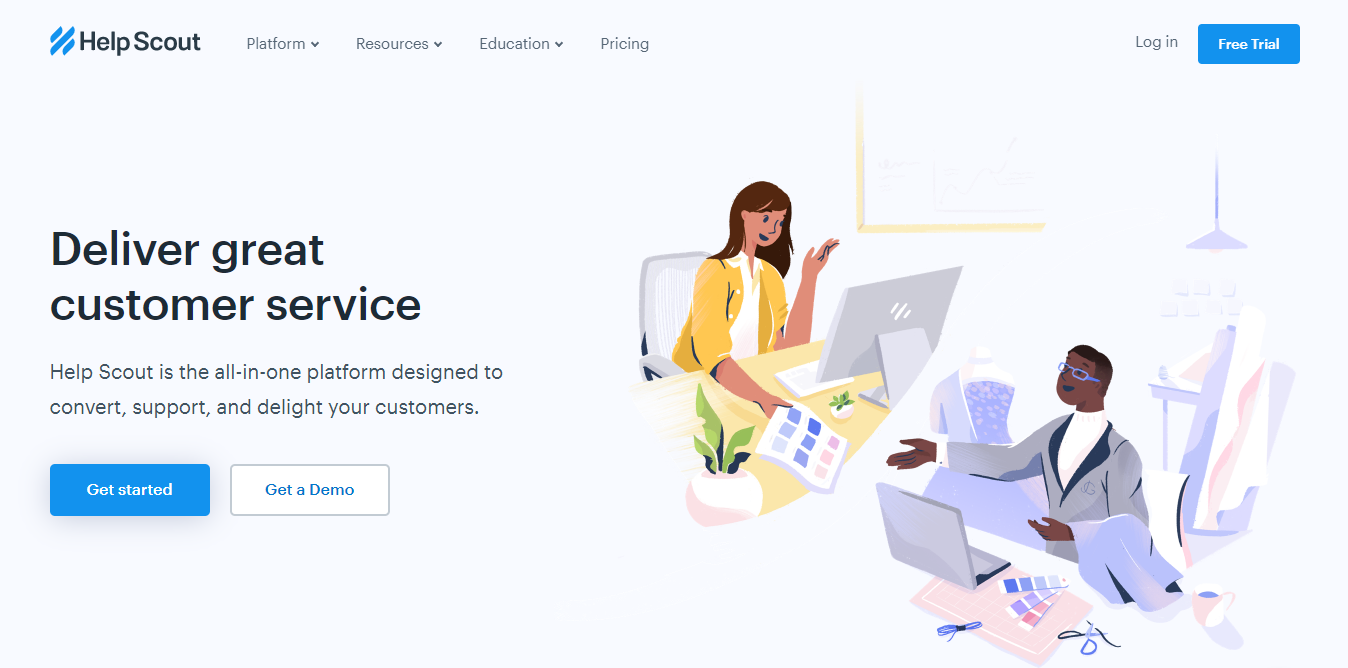 Once you have ChannelReply, you just need a compatible helpdesk to connect it to: Zendesk, Freshdesk, Help Scout or Gorgias. All four absolutely blow away Amazon's email management tools and put eBay's to shame. Whichever you choose, you'll be able to provide faster and better support for a fraction of the effort it took before.
Three Programs, Two Marketplaces, Total Integration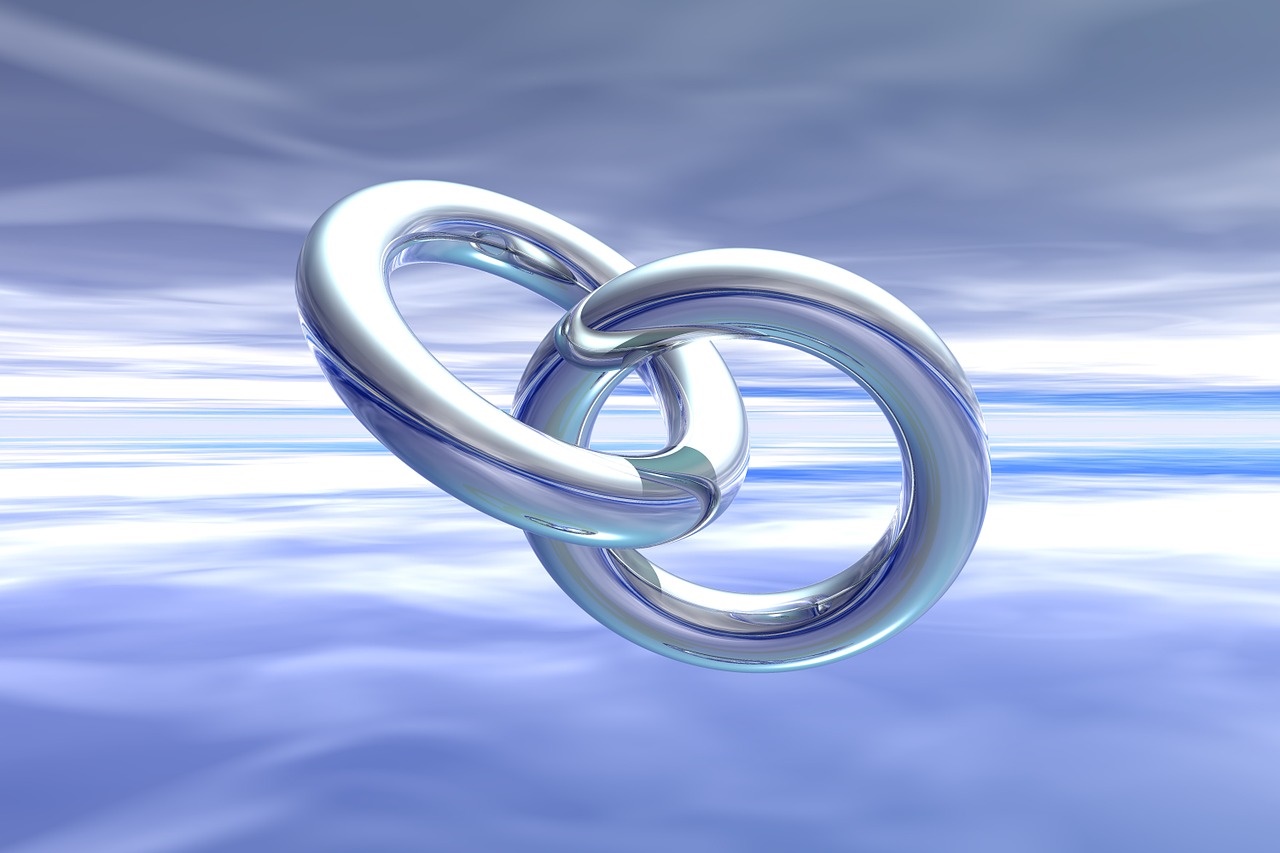 In short, you only need three programs to totally integrate eBay and Amazon:
Ecomdash or a similar program like Sellbrite or Solid Commerce to unite shipping, inventory, and listing management for eBay and Amazon in a single program.
ChannelReply to connect your helpdesk with the eBay and Amazon messaging systems.
A ChannelReply-compatible helpdesk like Help Scout or Zendesk to manage all your ecommerce customer service.
That's all there is to it! With shipping, listing, inventory, and customer service all connected, you'll have a complete eBay-Amazon integration software suite and save yourself hours of busywork every day. That means a lot more time for growing your business—or taking a well-deserved vacation!