Finding eBay CRM software can be incredibly challenging. Search for it on Google and you'll find lists of software that doesn't integrate and programs buried in negative reviews like Reply Manager. Are there any options that actually work with eBay?
There are—and they're brilliant.
Last updated 3/8/2019.
What Is a CRM and Why Would I Want One for eBay?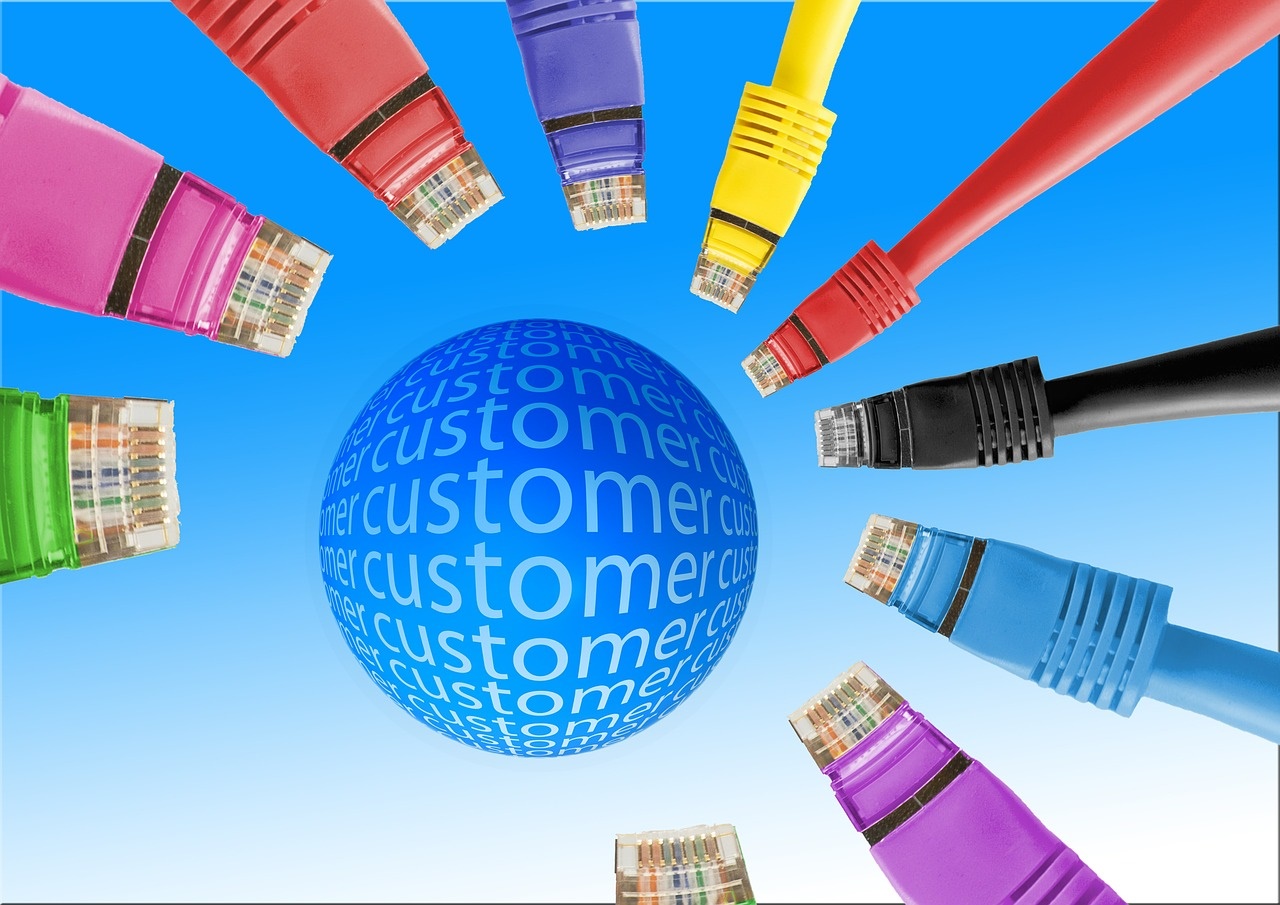 CRM stands for "customer relationship management." Good CRM software makes it easier to keep relationships strong. It helps you track customer data, manage your customer service, and automate tedious, time-consuming jobs so you can focus on keeping your customers happy.
That's all critical. Happy buyers mean a higher eBay feedback score and (especially with help from a CRM) regular customers, not just the buy-once-and-leave guys you normally get. Improving customer service performance also makes you far more likely to rank well on the Cassini search engine.
Not convinced? The average return on investment for buying CRM software is 871%! The time this technology saves and the amount it helps improve customer interactions pay off enormously.
So, how do you get these awesome programs to work with eBay?
Four Ways to Integrate a CRM with eBay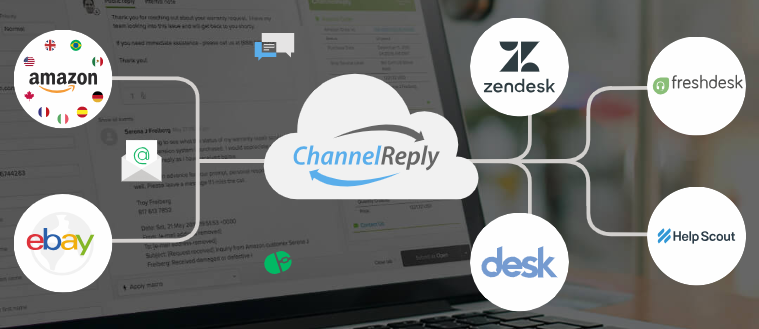 The most important step in customer relationship management is providing great customer service. That's why so many CRM platforms integrate with helpdesks: to provide a complete package for great relationships.
Unfortunately, most helpdesks and CRMs can't integrate with eBay. But there are four exceptions that offer complete solutions: Zendesk, Help Scout, Desk by Salesforce* and Freshdesk.
Any of these helpdesks can integrate with CRMs and eBay—plus Amazon and your own website. Even without a dedicated CRM, they can slash the time you need to spend on customer service. Learn more about eBay integration and see how much they can help.
When you add a real CRM, you unify your customer service with your sales efforts. That means faster results and higher ROI from every customer interaction.
So without further ado, let's see what type of eBay CRM software you can get with Zendesk, Help Scout, Desk or Freshdesk!
*Desk is a legacy program not open to new customers.
Salesforce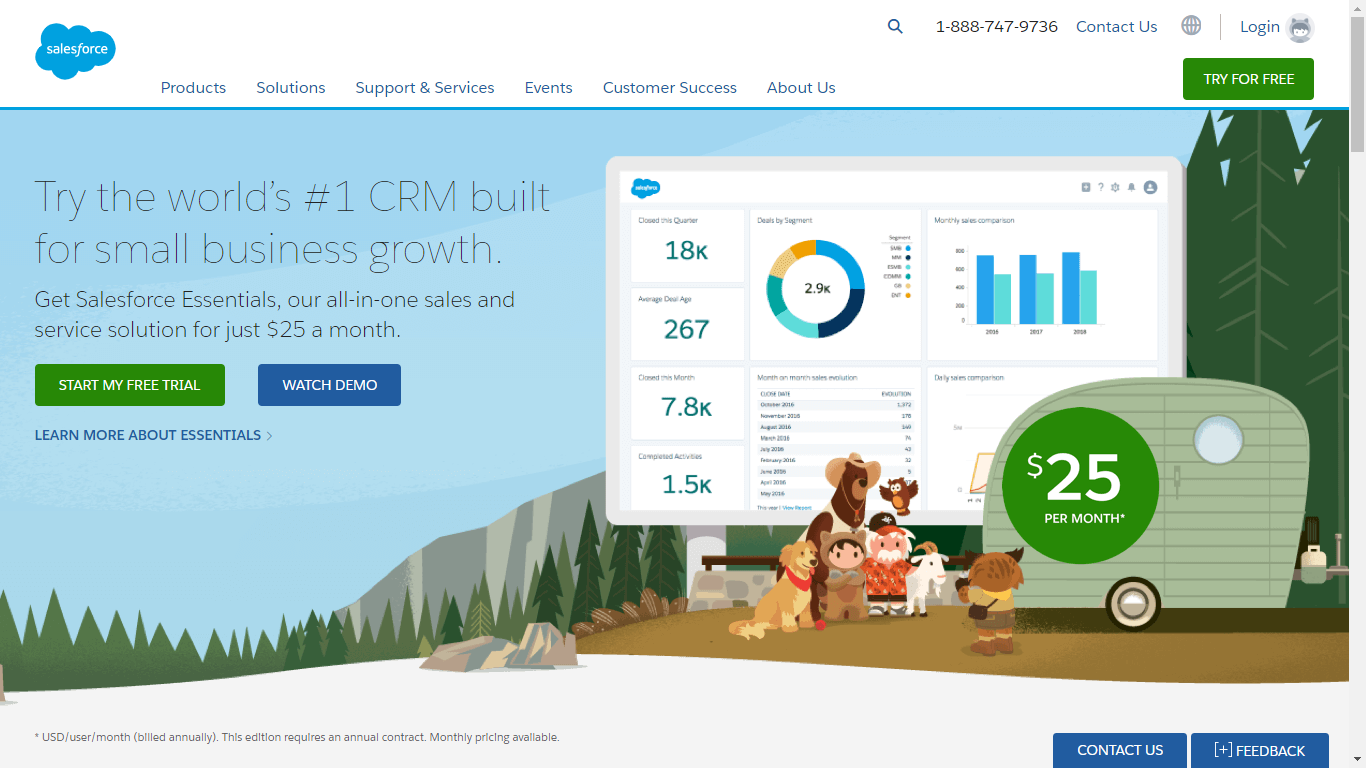 Salesforce is the world's top CRM and played a major part in making cloud computing a reality. It automatically captures data about all your customer interactions, but it also goes above and beyond other CRMs by hunting down info about your customers. For example, it can bring you their social media profiles and automatically fill in data based on what it finds on the web.
Salesforce also streamlines sales team collaboration by making it easy to share data and work together on each case. Track opportunities, events, and leads, and manage accounts and permissions with ease.
It has reasonably flexible pricing. A stripped-down version of Salesforce costs $25 per user per month. The most powerful enterprise options can go well into the triple digits. It might not be a great choice if you're on a budget, but if you're looking for the best possible tool, there's none better.
You can use Salesforce with Desk if you already have a Desk account, or with Zendesk, Help Scout or Freshdesk.
Highrise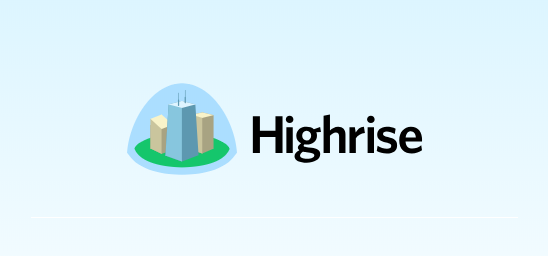 Highrise is a simple CRM that lets you store, share, and organize customer information, track and assign tasks, set reminders, and much more. Unfortunately, they've hopped on the same boat as Desk and are no longer taking new customers, but you're in luck if you already use it!
You can easily integrate Highrise with Zendesk, Help Scout or Freshdesk. This lets you manage data in Highrise on the same screen where you answer customer service emails and messages.
If you use ChannelReply to get your eBay messages in Zendesk, then you'll have a complete eBay CRM software suite. You could get a message in Zendesk, add critical data about the buyer to your Highrise account, and answer the ticket in seconds with an auto-customized canned response—all from within one screen!
You could also do all that with emails from your own site, Amazon messages, Tweets, Facebook posts and more. You won't find an easier way to get so much done so quickly.
SugarCRM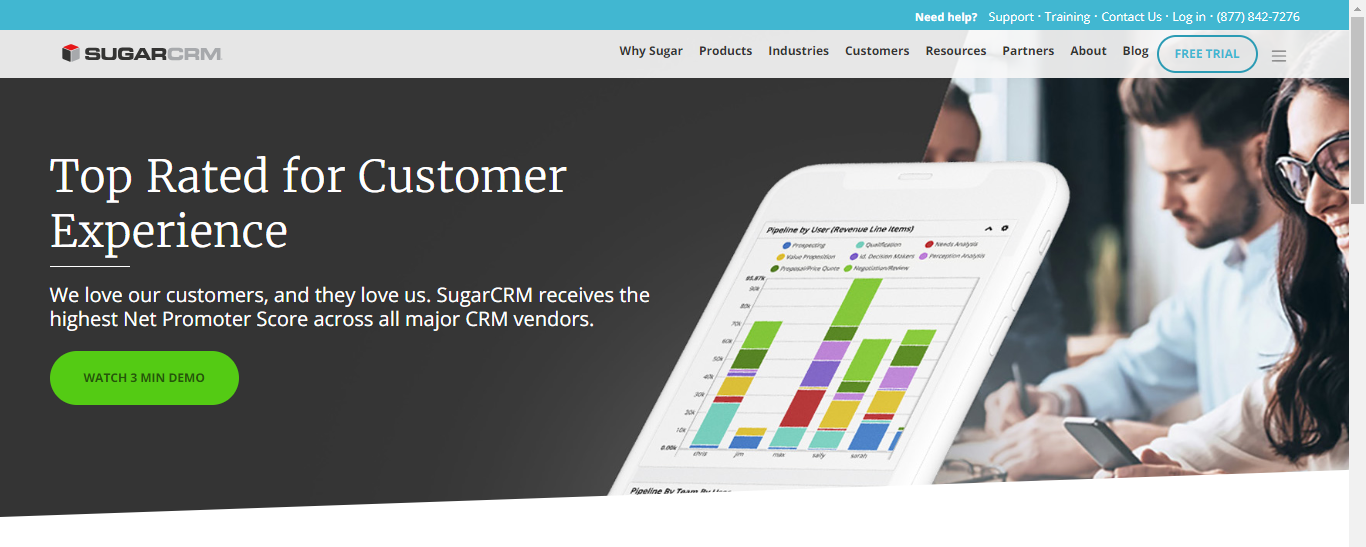 SugarCRM is a powerful solution for major companies. They offer extensive automation for sales, call centers, and support, plus forecasting, lead management, and reporting. They aren't cheap, but the automations can save a big company enough money to make them worthwhile.
You can connect Sugar to Freshdesk, or link it to Zendesk using Fanatically Zen.
NetSuite CRM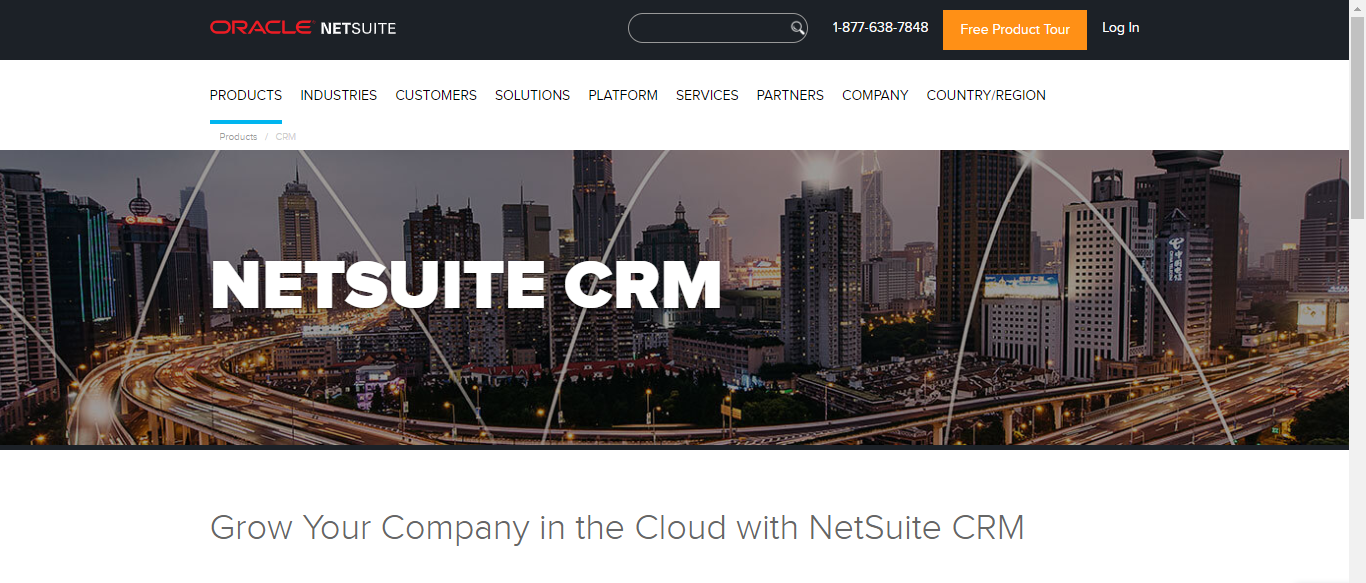 Oracle's NetSuite is another solution for large-scale businesses. Its CRM will help you with extensive automations plus powerful tools for ecommerce and order management, which could prove quite useful for you as an online seller.
On the downside, they keep their pricing close to their chest. You know that means: if you have to ask, you can't afford it.
Connect NetSuite with Zendesk or link it to Freshdesk with Skyvia.
Solve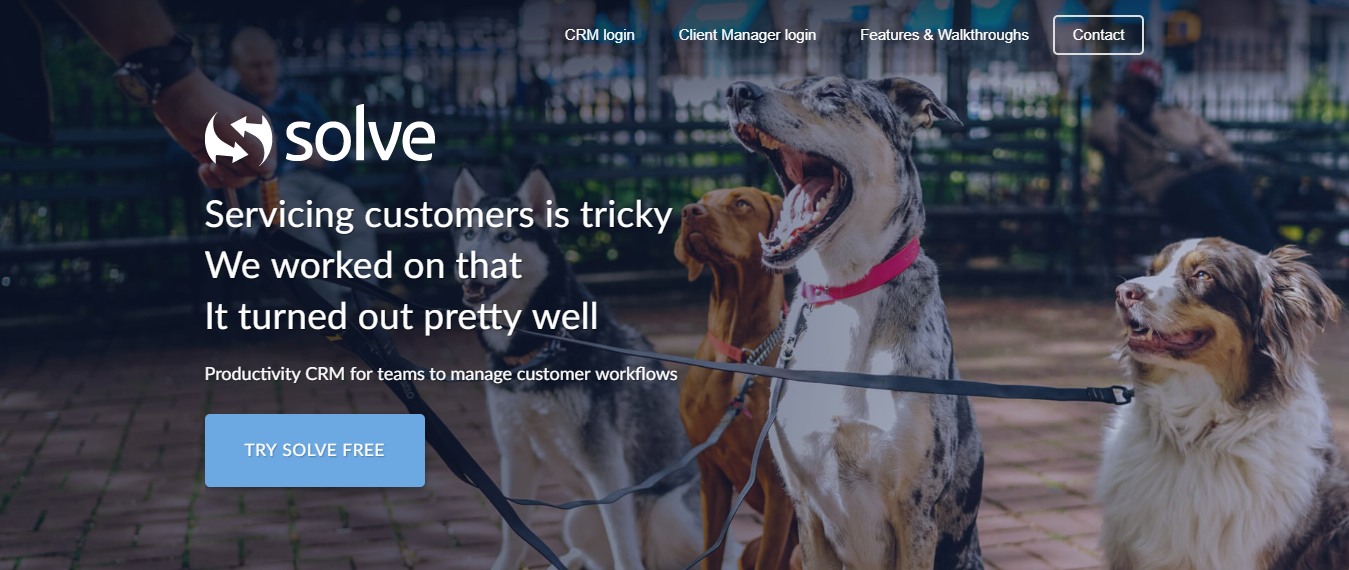 Solve is an inexpensive, mobile-friendly CRM, costing as little as $25 per user per month (albeit with a four-user minimum). It also has some extremely powerful features. For example, it divides emails not by the user's accounts, but by the customer they're talking to, so anyone on your team can read any email to or from a given customer. You'll get all the expected automations and data collection tools as well.
Are There Other eBay CRM Software Options?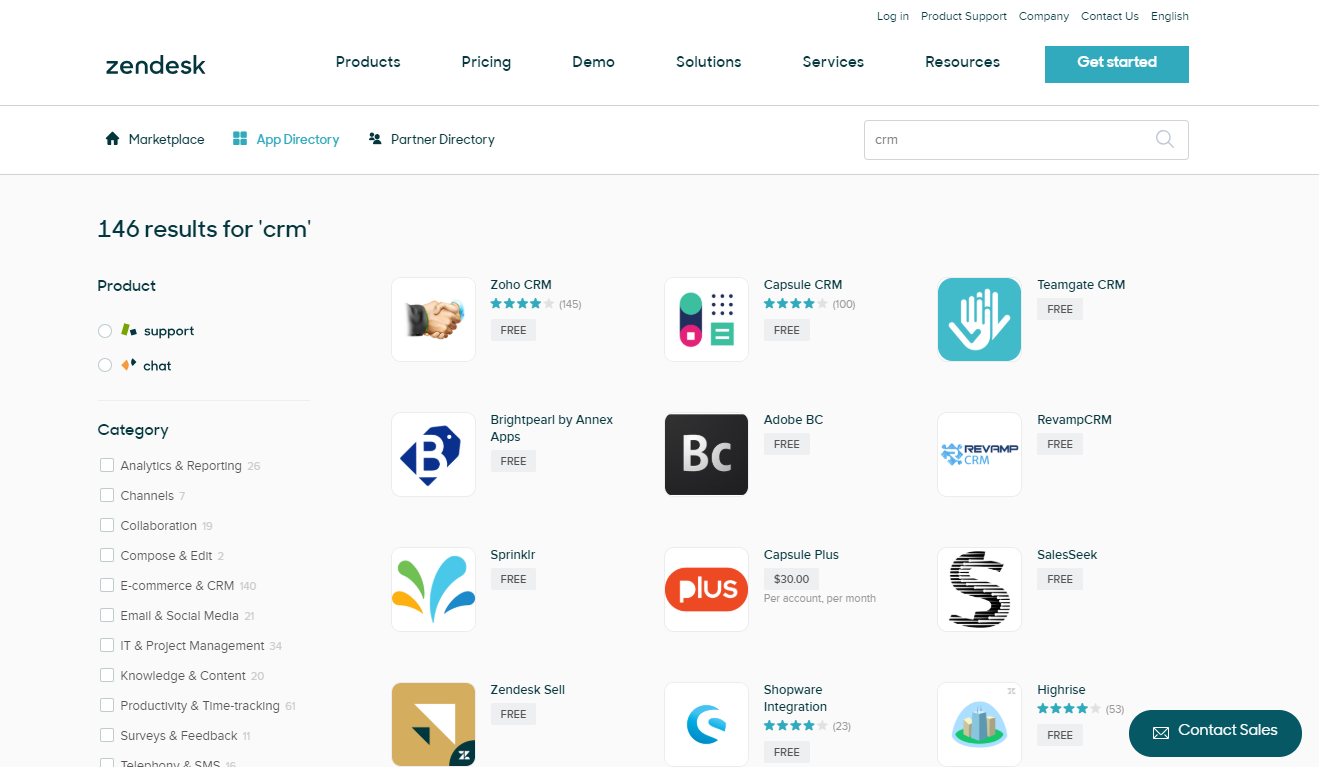 We've only scratched the surface here. The Zendesk App Directory has over 140 results for "CRM," including call center, accounting, inventory, and channel management apps. Any one could be the right platform for your eBay business.
Reminder
In order to use one of these programs as your eBay CRM software, you'll need to connect Desk, Help Scout, Freshdesk or Zendesk with ChannelReply first. You can count on it to make a world of difference for both your customer service and your sales. Learn what ChannelReply can do for eBay sellers or start your free trial now!