eBay messages can be a pain to manage.
Raise your hand if you've ever been in this situation: You get the exact same question five times in one hour. After typing out the answer to the first three, you start going back to your previous responses, copying the message, returning to your current message, and then pasting it in there. Then you type in the new customer's name and make a few other tweaks before sending it.
When you look at the clock, you realize you spent the better part of half an hour repeating yourself. Worse, a whole bunch of new messages arrived while you were answering those ones.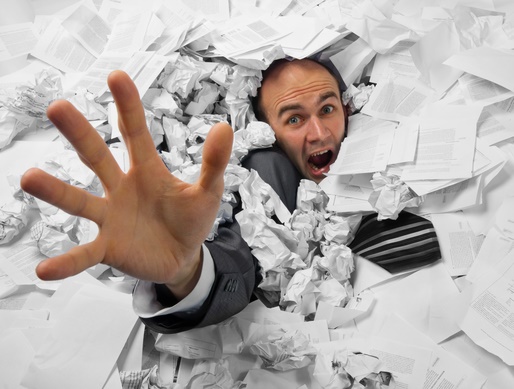 You can put your hand down now, Steve.
Or how about this one? The holiday shopping season hits and you find yourself dealing with more support requests than you can hope to manage on your own. You want to hire a support agent, but then you realize there's a problem.
eBay only gives you a single login for each account. If you hire a support agent, you'll have to give them your username and password. That means entrusting this business you've worked so hard to build to a stranger. How could you sleep at night knowing they could do anything they wanted with your account?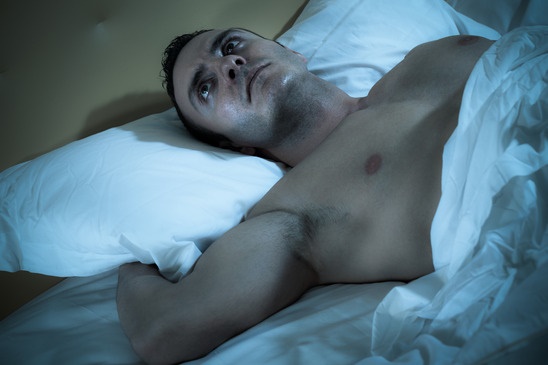 Why didn't I give everyone a raise today?
Those aren't the only ways eBay messages can get way out of hand. Anyone who's tried to sell on Amazon or their own online store at the same time has had to deal with all kinds of extra problems. It's a nightmare.
But you can solve all these problems at once. You just need a good helpdesk that's compatible with eBay.
This article was last updated on 3/16/2017.
Option 1: Zendesk
Zendesk ranks as the #1 helpdesk, and we can't disagree! Here's a quick video overview of how it works:
All Your Support in One Place
Zendesk collects your customer service messages and lets you answer them all in one place. Email, Facebook, and Twitter all work with it by default. With a few easy upgrades, you can also manage live chat and phone support from the same screen.
Reply Faster
Zendesk doesn't just take the stress out of managing multiple support channels—it also makes replying faster and easier.
Macros (a.k.a. canned responses) save you from ever needing to repeat yourself. Once you realize you're getting the same question a lot, you just create a macro with the answer. Then, whenever you get that question, you select that macro and bam, the answer is filled in! No more re-typing the same thing over and over.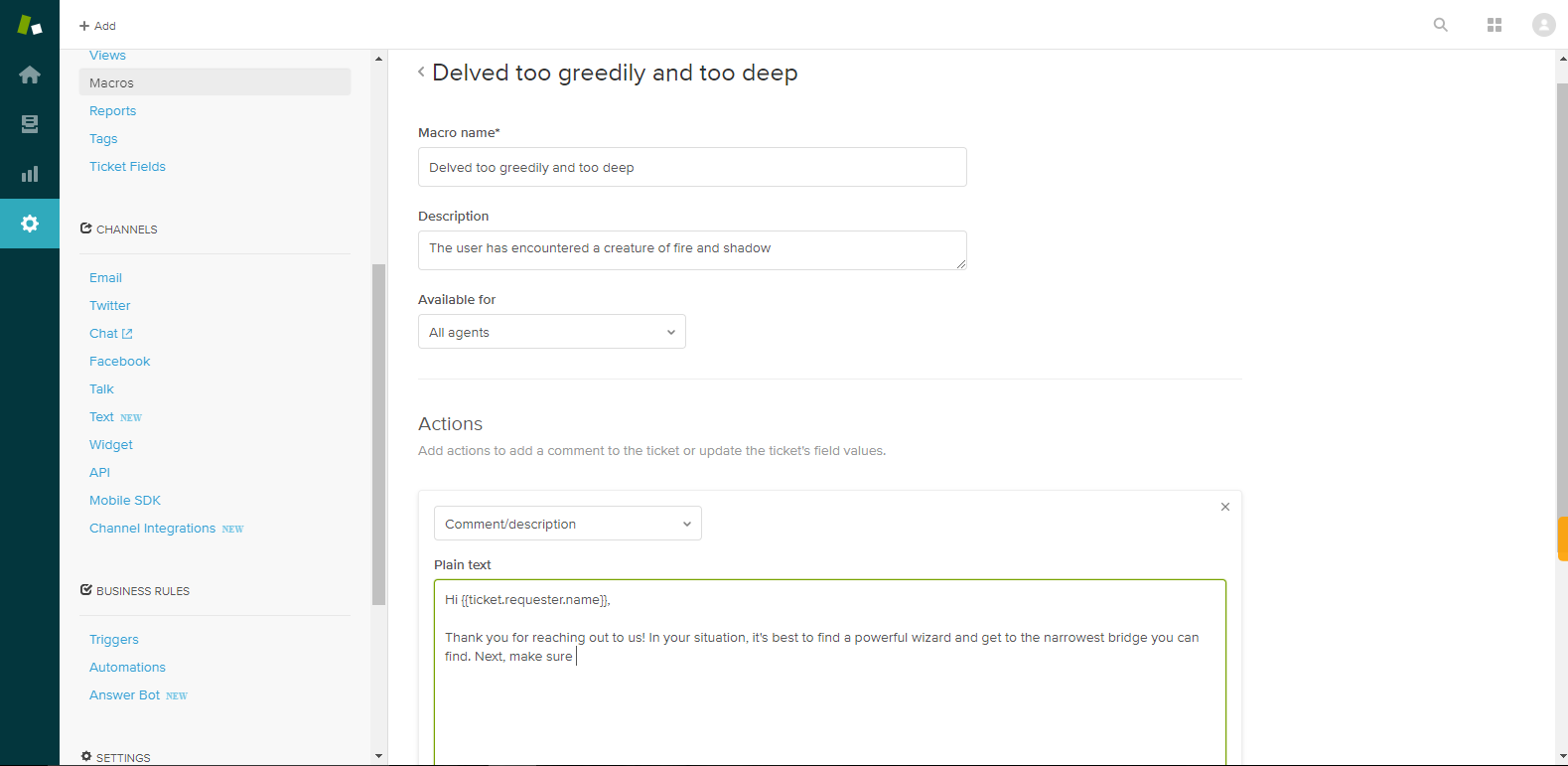 Above: Creating a Zendesk macro.
You can reply even more quickly by setting your macros to automatically fill in your customer's name. When answering the same question five times might've taken you half an hour on eBay, you could do it in a minute or two with Zendesk.
Manage Your Tickets and Team
Zendesk's automations and triggers can completely automate follow-up. You can automatically send messages that:
Make sure customers are happy with your support
Tell them you've received their message and the cavalry's on the way
Answer common questions
. . . and more (of course!).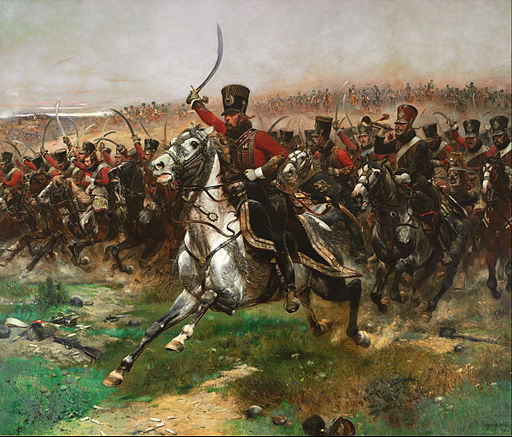 "There's no time to waste! A customer's Pez dispenser is broken!"
You can also use triggers to auto-assign tickets to an agent or department. This really comes in handy because Zendesk gives you the freedom to let multiple users provide eBay support on one account—without giving away your password. You can have a whole team answering messages in Zendesk while you retain complete control over your eBay account.
Visit Zendesk and learn all the other awesome stuff it can do to make customer service easier.
How to Get eBay Messages in Zendesk

Originally, Zendesk couldn't process eBay messages. That left eBay customer service as the frustrating mess you already know and loathe.
As eBay sellers and Zendesk users ourselves, we got sick of it and made two solutions: ChannelReply and ChannelReply Lite. ChannelReply Lite gives small-scale sellers a basic eBay-Zendesk integration for free. For bigger sellers, ChannelReply offers a complete integration so you can use the full power of Zendesk.
Find out how ChannelReply can help eBay sellers or how our Zendesk integration works and see what you think!
Option 2: Desk.com
Looking for a Zendesk alternative? Look no further—Desk.com will help you chew through your eBay messages in no time.
Created as a helpdesk branch for the leading CRM Salesforce, Desk.com can also stand on its own as a cost-effective and powerful way to help your customers.
One Screen, All Channels
Desk.com lets you manage email, chat, Twitter, and Facebook support from a single screen, and even includes telephony integration at higher levels of service. If you're not just selling on eBay, then these integrations can eliminate the irritating juggling act of multichannel service.
But even if eBay is the only place where you sell, Desk.com can still make a huge difference.
Streamlined Customer Service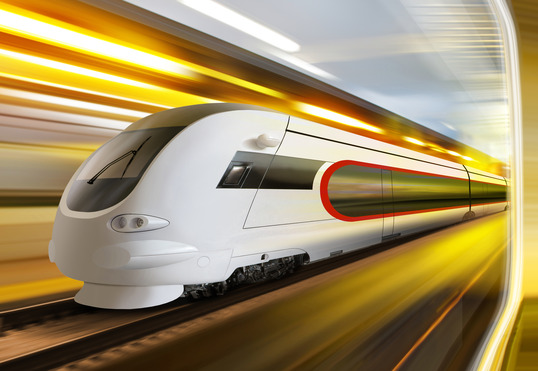 Customer service so fast it should make whooshing noises.
Desk.com allows you to create macros just like Zendesk. If anything, Desk.com macros are even more powerful.
A macro allows you to make fast changes to one case (i.e. one ticket) or even several at once. These changes can be small, like assigning the cases you've selected to a specific user, or big, like filling in a canned response.
This becomes even more powerful when you combine macros with custom fields and Liquid variables. These can automatically fill in details like the customer's name, as shown below (click to see the full-sized images):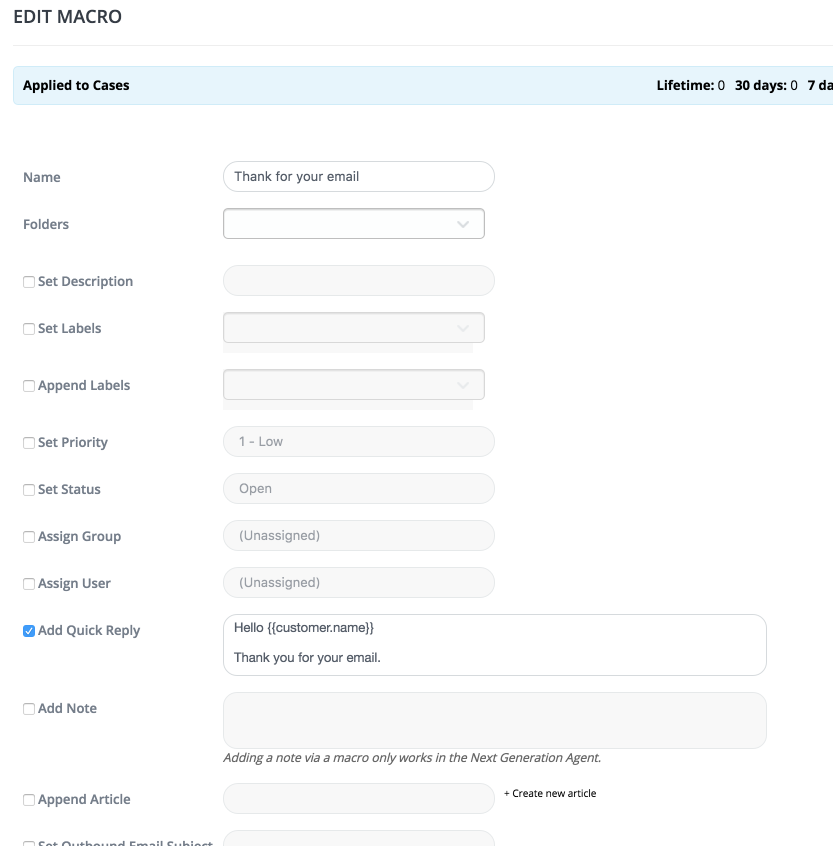 First, create a macro with the customer name variable.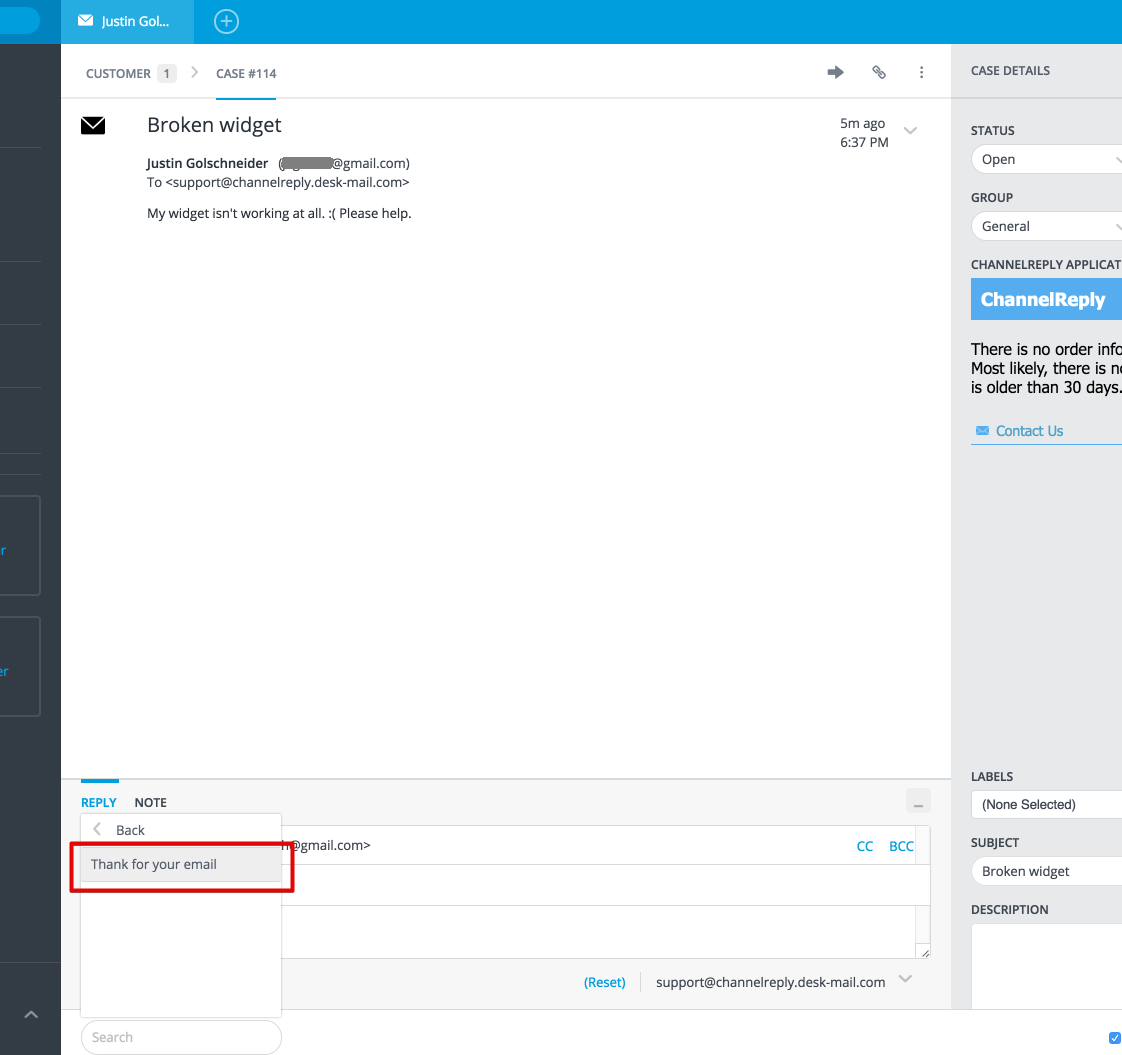 Second, select the macro you created . . .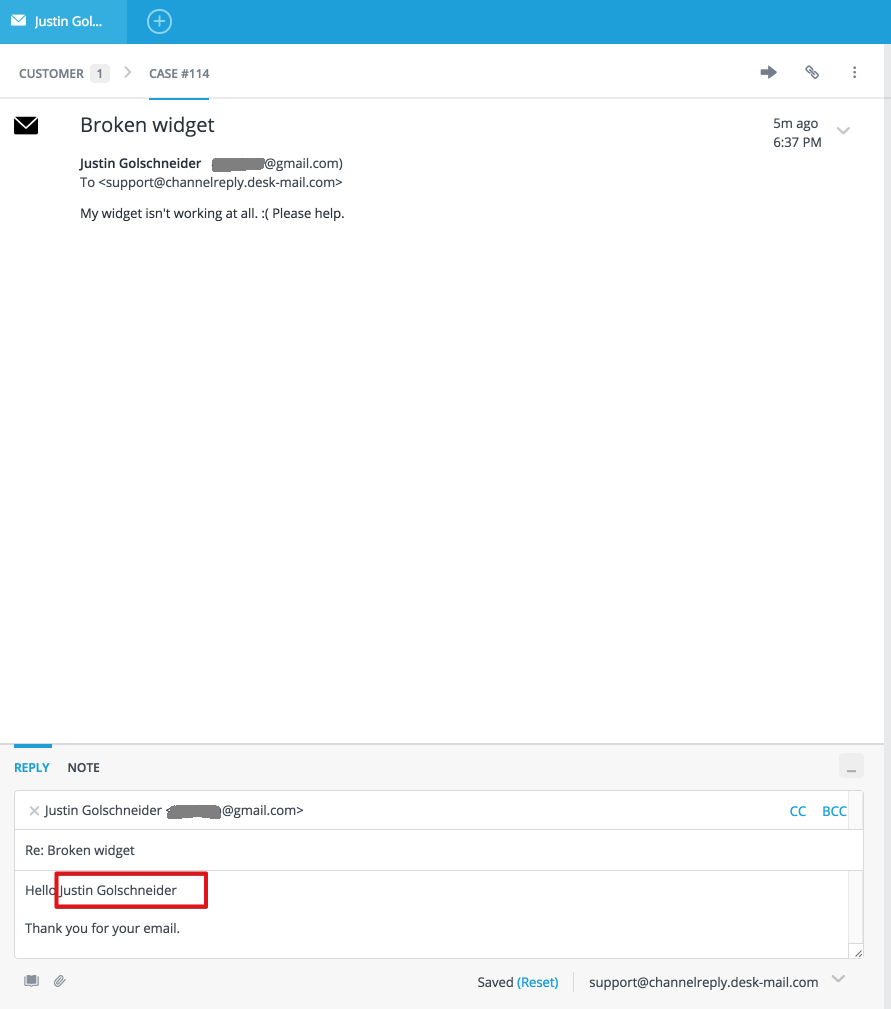 . . . and Desk will enter your macro text along with the customer's name.
So, say you had five eBay messages all asking the same question. You could simply select all five messages and apply the macro to all of them. Wham—Desk fills in the answer on each one, including the customer's name! That's five messages answered without even touching your keyboard.
Alternatively, let's say you always get tough questions that you need to assign to your technical team. You could create a macro that addresses the customer by name, says they'll get an answer within the next few hours, and assigns the tickets to tech support. Your techies will find the tickets waiting for them as soon as they log in.
All this is possible because Desk allows any number of your team members to answer eBay messages at once. You don't even have to give out your eBay login—each of your agents gets their own login for Desk.com and can provide support from there. It gives you the perfect combination of scalability, efficiency, and security.
Visit Desk.com and find out if it's the helpdesk you need.
How to Get eBay Messages in Desk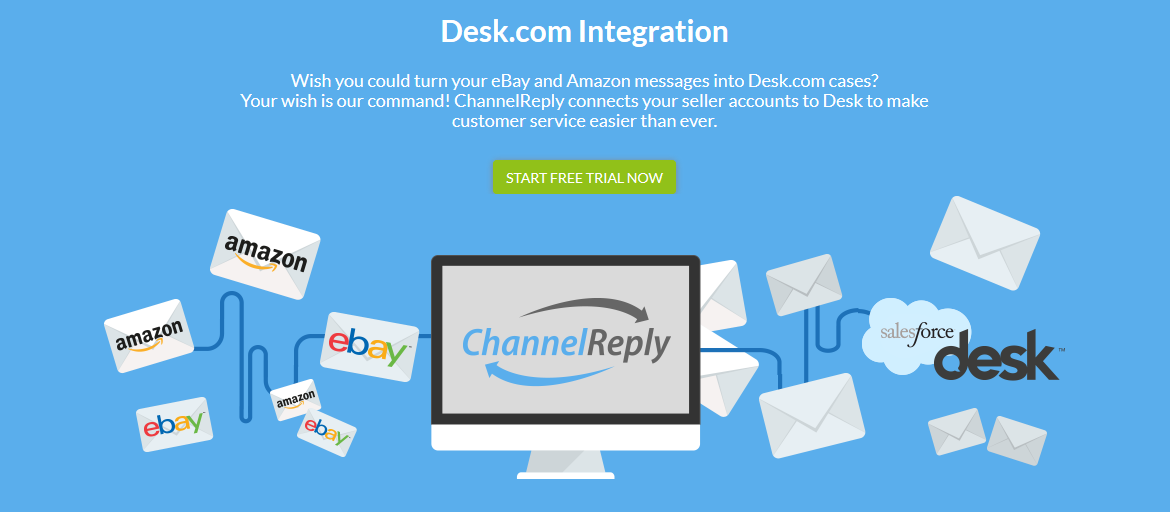 ChannelReply was so popular on Zendesk that we decided to spread the joy. You can now use ChannelReply for Desk.com to receive and reply to eBay messages from within this powerful helpdesk. Learn exactly what ChannelReply does for eBay sellers or dive right in and start your free trial today.
Option 3: Freshdesk
Not impressed by either of the options above? There's one more that might be just what you need: Freshdesk.
Affordable and generous with both free trials and support for its users, Freshdesk is nearly as popular as Zendesk.
One for All
Just like Zendesk and Desk, Freshdesk puts all your ecommerce customer service in one place. Email, Facebook, and Twitter integration are available at all account levels. You also get telephony on the lowest-priced paid plan and live chat at one step above that.
That's great for anyone with an ecommerce empire. But what if you only want a helpdesk to manage your eBay messages? Don't worry—it's awesome at that too!
Rapid-Fire Responses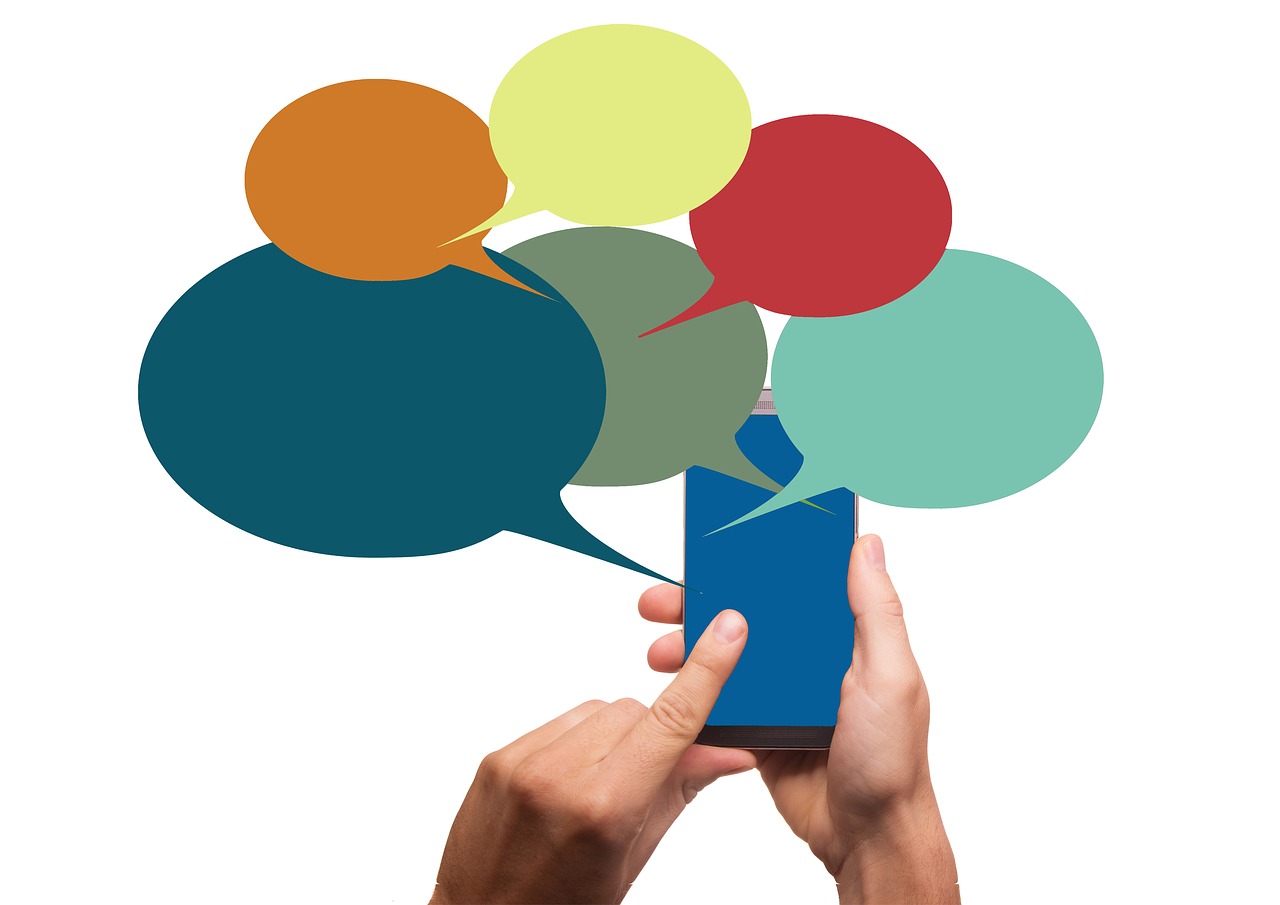 Freshdesk's canned responses let you save answers to common questions and enter them as instant replies. On top of that, placeholders can automatically fill in details like the user's name and the ticket ID to save tons of time.
Say you frequently get questions asking about your refund policy. You could simply create a canned response explaining how it works and add a placeholder for the person's name at the top. Whenever you got a question about your refund policy, you would just pop in the canned response, let Freshdesk customize it with the person's name, and then send it off!
At higher account levels, you can also use ticket templates to make totally new messages as quick and easy to send as replies.
What Makes It Unique?
If you read the descriptions of Zendesk and Desk above, you won't find too many surprises with Freshdesk—most helpdesks offer extremely similar features. However, Freshdesk has a few things you won't find elsewhere:
Gamification to increase productivity.
Excellent support available at all hours to all account levels.
Day passes that let you add emergency agents for just a few dollars a day.
A 100% free account level that can integrate with eBay.
Speaking of which…
How Do You Manage Your eBay Messages in Freshdesk?

Freshdesk is the latest addition to ChannelReply's family of eBay integrations. Learn about integrating Freshdesk with eBay here or launch your free trial of ChannelReply if you're ready to begin!
Get Your Time Back
Whether you choose Zendesk, Desk.com or Freshdesk, you'll slash the time spent answering eBay messages when you hook your helpdesk up to ChannelReply. Why keep letting the wasted hours stack up? Try it free and see what a difference it makes for your bottom line!