A while back, we were extremely frustrated by the challenges involved in providing good eBay customer service. One of our top concerns was figuring out how to have multiple users on one eBay account. We just couldn't understand why eBay wouldn't offer a multi-user login system.
So, we decided to create our own solution.
Last updated 4/2/2021.
The Multiple eBay Users Problem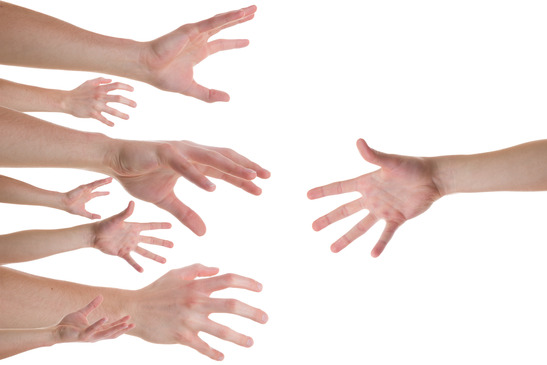 eBay only provides a single username and password per account. This is generally fine when you're a small-scale seller, but when you've built a business around eBay, it can become a real problem.
What do you do about junior team members to whom you don't want to give complete access? How can your customer support team have any accountability if you have no way of tracking who sent which replies to your customers? Amazon allows you to have multiple users, so why can't eBay?
Our Solution
We'd had quite a bit of success using Zendesk for most of our customer service needs. It gave us a ton of flexibility—a multi-user login, macros, and other great ticketing tools. We realized we wouldn't need multiple eBay logins if our support agents could all work from different accounts in Zendesk.
We thought, Hey, that's great, we can just hook eBay up to Zendesk!
That left us with a new problem: there were no eBay-Zendesk integrations available to the public.
We decided to make our own. The result is ChannelReply.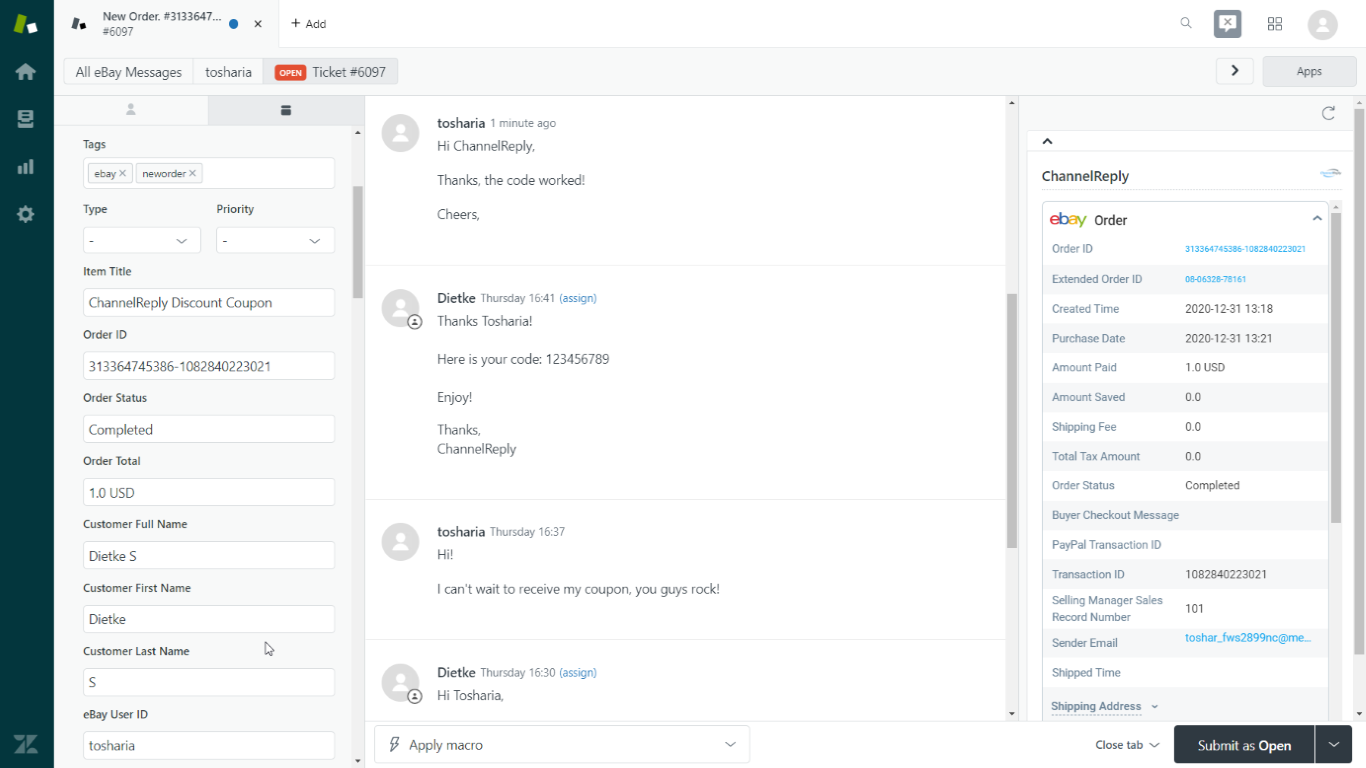 Above: Using ChannelReply to have a conversation with an eBay customer in Zendesk.
ChannelReply allows all your agents to answer eBay messages from inside Zendesk. With data beside each ticket, your agents don't have to log in to eBay to look up order details. Plus, ChannelReply can even be used to manage Resolution Center cases and approve or reject cancellation requests.
We've now boiled down the eBay-Zendesk integration process to a few simple steps. It takes about six minutes to set up: about three and a half minutes to link Zendesk to ChannelReply, and just over two and a half to connect your eBay account.

On top of that, we've added the options to integrate eBay with Freshdesk, Help Scout, Gorgias, or Re:amaze. So there are plenty of other options if Zendesk doesn't float your boat!
Originally built just for our own internal use, ChannelReply filled our need for multiple eBay users and streamlined our customer service. We're sure it can do the same for you. Why not learn a little more or try it for free today?