Many shoppers are still nervous about buying online. They worry the seller may be a con artist, the item won't meet expectations, and the courier will use the package as a punching bag. Creating a reassuring ecommerce return policy can get even the most hesitant past these fears and on to checkout.
Last updated 9/24/2018.
1. Find a Good Return Policy Example
Why reinvent the wheel when you can stand on the shoulders of giants? Look to other ecommerce businesses for inspiration.
Major marketplaces like Amazon and eBay are excellent spots to find a good return policy example. Since they have guides to returns for both buyers and sellers, you can see how these highly successful policies work for both parties.
Follow these links to see Amazon's and eBay's policies for buyers, or check out our quick guides to Amazon seller return policy and eBay returns for sellers.
2. Obey the Law
Some countries, and certain US states, have laws about return policies. California requires sellers to accept returns within seven days of purchase unless they clearly state that returns are not accepted. Always make sure you are in compliance with the law before settling on a policy.
3. Protect Your Customers
A. When It's Not the Customer's Fault
Your first concern should be for honest customers who wind up in bad situations that are not their fault. This includes situations that are not your fault either.
If the customer does not receive the item they ordered exactly as it was described, then you should always accept returns.
Why? Because the fastest way to make a customer angry is to not give them what they paid for. It doesn't matter if it's because the manufacturer forgot to include a few screws or the postal service banged it up—you should give the customer a replacement or a refund. Otherwise you can count on a barrage of bad reviews.
As one Japanese saying goes, "Sometimes it takes only an hour to get a reputation that lasts for 1,000 years." Customers who feel cheated can often cause permanent damage to your online reputation. The business they cost you will be much more expensive than a refund.
B. When the Customer Just Doesn't Want It
The greatest disadvantage of shopping online is the inability to touch the products you want to buy. This goes double for things like clothing, which people like to try on first. Even the latest developments like augmented reality apps can only do so much.
So, inevitably, customers will sometimes receive an item they ordered and realize it doesn't fit or isn't what they imagined.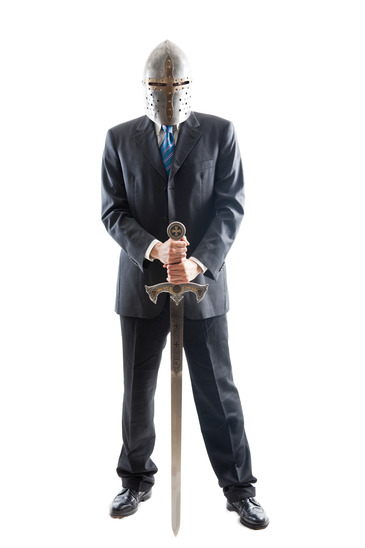 At other times, they will ask to return something even though it matches the description perfectly. The most common example is when someone buys a gift that the recipient rejects. That's a really bad experience for the customer already, and even worse if they can't return it to you.
With these things in mind, it's smart to offer something like a 30-day return policy. This can significantly reduce the number of unsatisfied customers you have. (And for eBay sellers, it makes you eligible for Top Rated Plus status.)
4. Protect Your Business
While your customer should be your primary concern, you need to protect yourself from abusive buyers. Some people try to do things like buy a movie, watch it, and then send it back. Others might break something after it arrives and claim it happened during shipping.
You can discourage this kind of behavior by placing limits on returns. For example, you might require the customer to pay for return shipping if the item arrives as described. You might also want to consider offering a partial refund instead of a full one if the item is damaged.
Precautionary steps like these can save you a lot of money. But if you get overzealous with them, you can easily create a complicated return policy that's unfriendly to customers. Try to keep your return rules more along the lines of Connect Four than chess.
5. Brag about How You Handle Returns
Your policy is only as good as your customers think it is. Show off your reliability with money-back guarantee icons, a conspicuous Return Policy page on your website, or anything else that seems appropriate. Let your customers know they have nothing to fear when buying from you.
Looking for More?
Those five steps should help you build the sort of ecommerce return policy that protects your business and keeps your customers happy. But if you really want to stand out from the crowd, we recommend adopting the philosophy of exceptional customer service.