Everyone knows that you can use the internet to make money off your old things. It also seems like a thousand new online businesses spring up every day. With such a bewildering array of websites available, figuring out where to sell stuff online can be a real challenge.
We've made our living selling via the web for years. Over that time, we've learned that the best places to get started are...
Last updated 5/4/2018.
1. eBay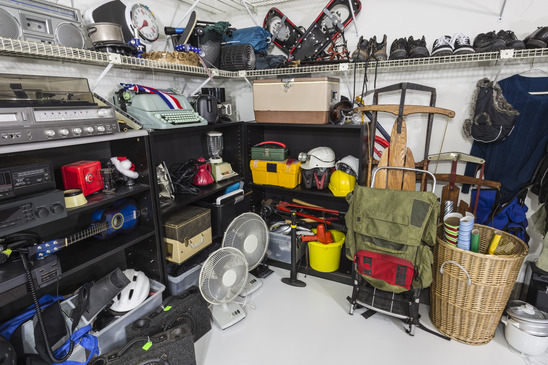 You might need to use eBay if your garage has no room for your car.
eBay could well be considered the best place to sell stuff online. For starters, it's the third most popular ecommerce site in America, behind only Amazon and Walmart. It is well-regulated, generally charges sellers significantly less than Amazon, much easier to get started on than Walmart, and allows you to customize things like your return policy.
Learn more about the advantages and disadvantages of selling on eBay or jump straight to finding out how it works.
2. Amazon
Amazon is the world's most popular ecommerce website, raking in higher earnings than most brick-and-mortar retail chains. Nowhere on the internet will you find more buyers waiting to pounce on your offers. It provides an exceptionally safe marketplace, and you can expect operations to run smoothly once you get started.
Click the following link to read our analysis of the benefits of selling on Amazon (and the downsides).
3. Craigslist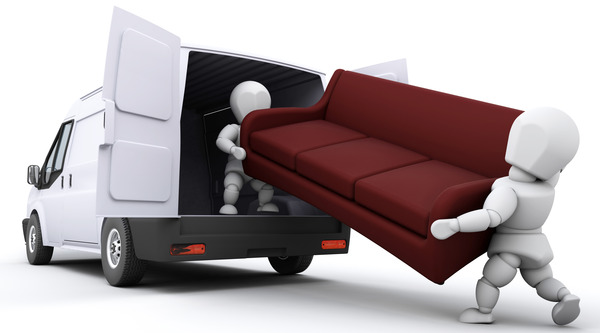 When the shipping would cost more than the item, it's time to use Craigslist.
Despite its reputation as a haven for scam artists, Craigslist is still one of the best places to sell stuff online. It rarely charges fees. That means you can make higher profits per sale than on eBay or Amazon.
Perhaps the greatest advantage of selling on Craigslist is its community-focused approach. It works more like the classified section of a newspaper than a global marketplace. This makes it perfect for selling large or heavy objects that would be cost-prohibitive to ship, as buyers can just swing by and pick them up.
If you're interested in selling on Craigslist but worried about how sketchy it can be, start by learning how to sell safely on Craigslist.
4. Facebook
Odds are, you use Facebook three or forty times per day. What you may not have known is that there's a vibrant marketplace hiding behind all the likes and shares.
Selling on Facebook works quite similarly selling on Craigslist. However, since you get to see the Facebook profiles of the people you are selling to, you can get a better feel for them before you make a deal. That makes it a bit less frightening.
The downside is that you have to join specific groups and won't reach as large of a market with one post. You have to invest time into hunting for buyers.
You can get started by reading Facebook's guide to sale groups and its sales policy.
5. Your Own Website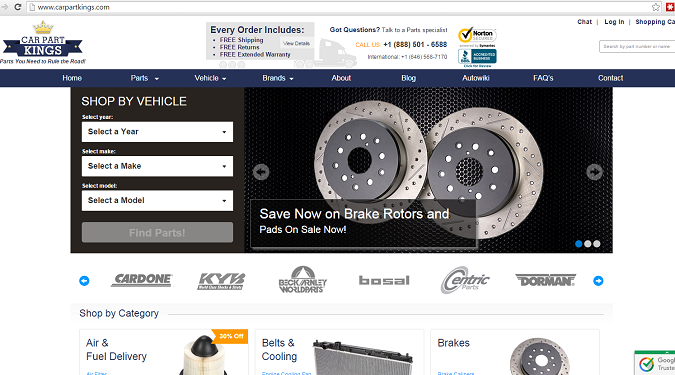 If you're planning on selling for the long term and not just to clear out your basement, then creating your own website can be a great decision. The startup expenses are often high, and you may need to learn a thing or two about code and SEO, but it has enormous advantages.
You control everything when you make your own website. You choose or design your own layout, create your own return policy, and otherwise decide every aspect of how you do business. The only person who profits from your hard work is you.
I recommend starting with one or two of the previous options to get a feel for how ecommerce works. If you can generate a steady profit on those sites, then you may have what it takes to make it on your own.
What If I Pick "All of the Above"?
That's a bold move! However, it can certainly pay off—we've sold through Amazon, eBay and our own online stores all at once with many of our ecommerce ventures, and made good money through this multichannel approach.
The main downside to selling on eBay and Amazon is that customer support can get out of hand. You have to keep logging in and out of different websites, and some of them make it difficult or impossible to have more than one support agent working at a time. When you wind up in this situation, we recommend integrating with a helpdesk so you can manage all of your customer service efforts from one place.
In Conclusion
Deciding where to sell stuff online is tough, but once you make your first sale things start to come naturally. I recommend selling something inexpensive on eBay or Amazon to get started.
Take the leap quickly, before you start second-guessing yourself and back out of this opportunity to make good money (or at least get rid of your old junk!). We dove in and we've never regretted it.