It seems like everyone's talking about the benefits of relationship marketing. But just what does it mean, and how can it help your business?
Let's start with the basics:
Last updated 9/28/2018.
The Definition of Relationship Marketing
Relationship marketing is anything designed to keep your customers buying from you. Depending on how broadly you take that definition, it can range from sending promotions to existing customers to providing customer support. Rewards programs, email marketing, and even your return policy all count in our book.
Why Is It Important?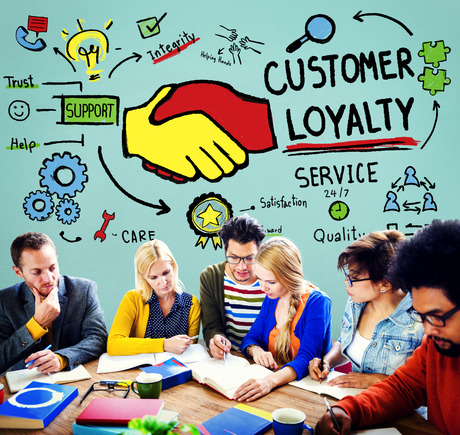 Loyal, returning customers spend far more than one-time customers do. Think about it: If you get someone to buy a product from you, you've made one sale. If you get them to buy a product from you once a month, you've made 12 sales for the year, and who knows how many over the course of the customer's lifetime.
Here are the details on how it can help your business:
The Top 5 Benefits
1. Massive Return on Investment
Reichheld and Schefter said it best in this Harvard Business Review article: "Increasing customer retention rates by 5% increases profits by 25% to 95%." Not convinced? Over two-thirds of all companies report getting better return on investment when they work to keep their previous customers than when they try to get new ones.
2. Great Reviews
The cornerstone of relationship marketing is keeping the customer happy. Happy customers mean great reviews, and those help you attract more customers. Positive reviews can have an even deeper impact on your business if you're an online company worried about an Amazon seller rating or eBay feedback score.
3. More Feedback
Customers who develop a relationship with you will share their opinions more often. After all, if they trust you, they will expect you to listen to them. This will motivate them to tell you about opportunities they see for improving your products or services.
This customer feedback can be invaluable. And if you act on it, you prove to customers that you really do listen. That can raise their opinions of you to even greater heights.
4. More Word-of-Mouth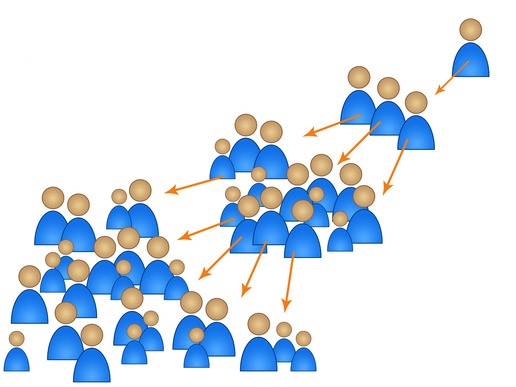 People trust the opinions of friends and family members more than any form of advertising. If you get a customer to like your brand enough to recommend it to others, you've just recruited a marketer more effective than anyone on your staff—and you don't even have to pay her!
5. Higher ROI from Customer Acquisition
The best thing about relationship marketing is that it has a snowball effect. By working hard to get more purchases from each customer, you make new ones more valuable. Any marketing campaigns you launch to attract new customers will therefore see better returns.
Disadvantages
No strategy is without its flaws. The main problem with this one is that it can be expensive. Customer service can get costly fast, as can promotions if they fail to pique your customers' interest.
It also doesn't work with all business models. For example, if you sell a product that most people will only buy once, then it might have little effect. Consider whether it will really work for your company before trying it out.
Summary
For the majority of businesses, the benefits of relationship marketing are immense. It is one of the most cost-effective marketing strategies available. And perhaps best of all, since it focuses on keeping your customers happy, it allows nice guys to finally finish first.
Looking for tips on improving your relationship marketing? Learn how to deliver exceptional customer service. Alternatively, if you run your business on the internet, read a few of our online customer service tips.