Help Scout pricing plans can seem a little expensive at the entry level. When you compare Help Scout to other helpdesks, though, you'll find that competitors often charge three times more for the same features. Their Plus plan in particular offers incredible bang for the buck.
Below, you'll find a quick summary of each plan. It's best to read through them in order, as every plan builds on those before it, but you can skip straight to the one you want here:
Basic – Standard – Plus – Company
Note: This article uses annual pricing; monthly pricing is higher. You can read more on Help Scout's website here and here. Last updated 12/6/2019.
Basic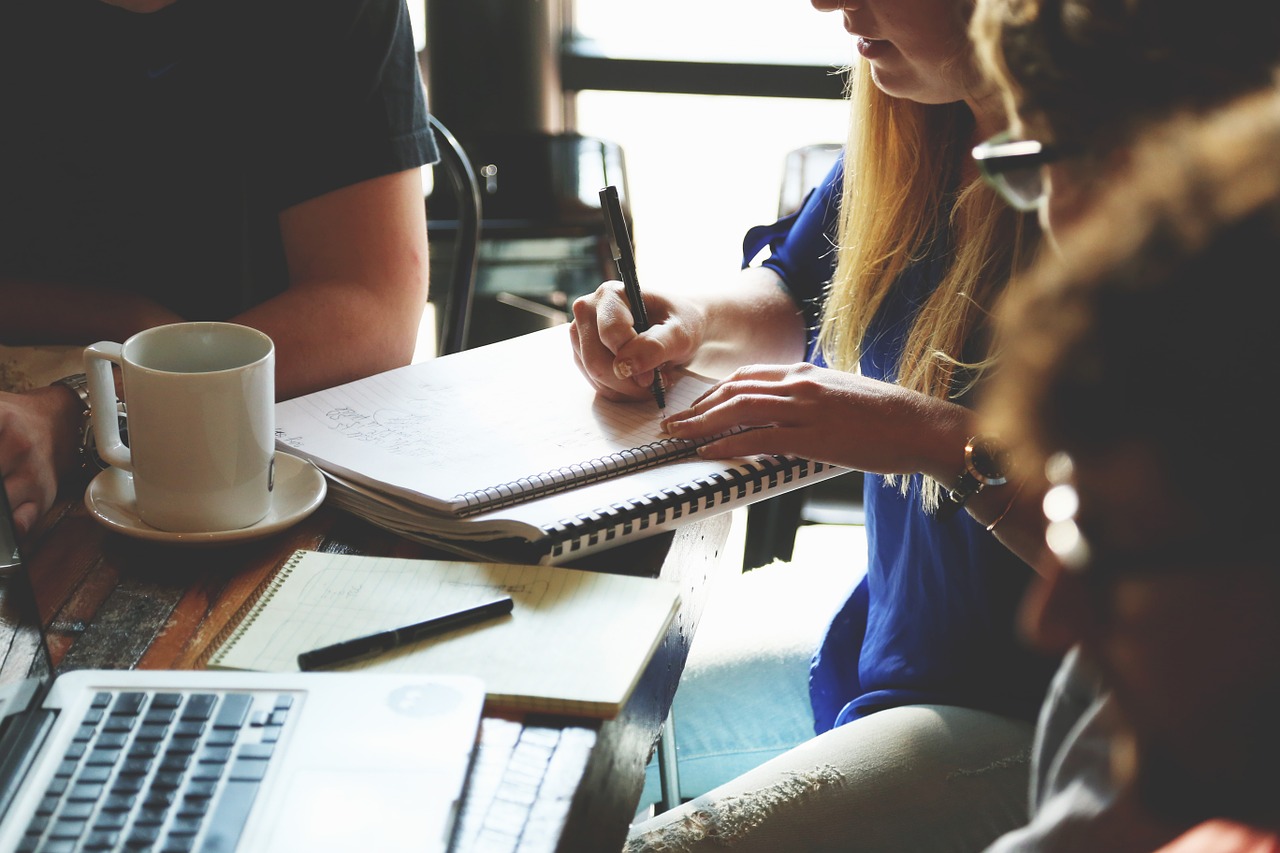 Cost
$12/agent/month.
Features
Basic is good for a startup looking for a simple customer service solution. All emails go to a single shared inbox where your agents can work together. It looks a lot like a normal email client at first…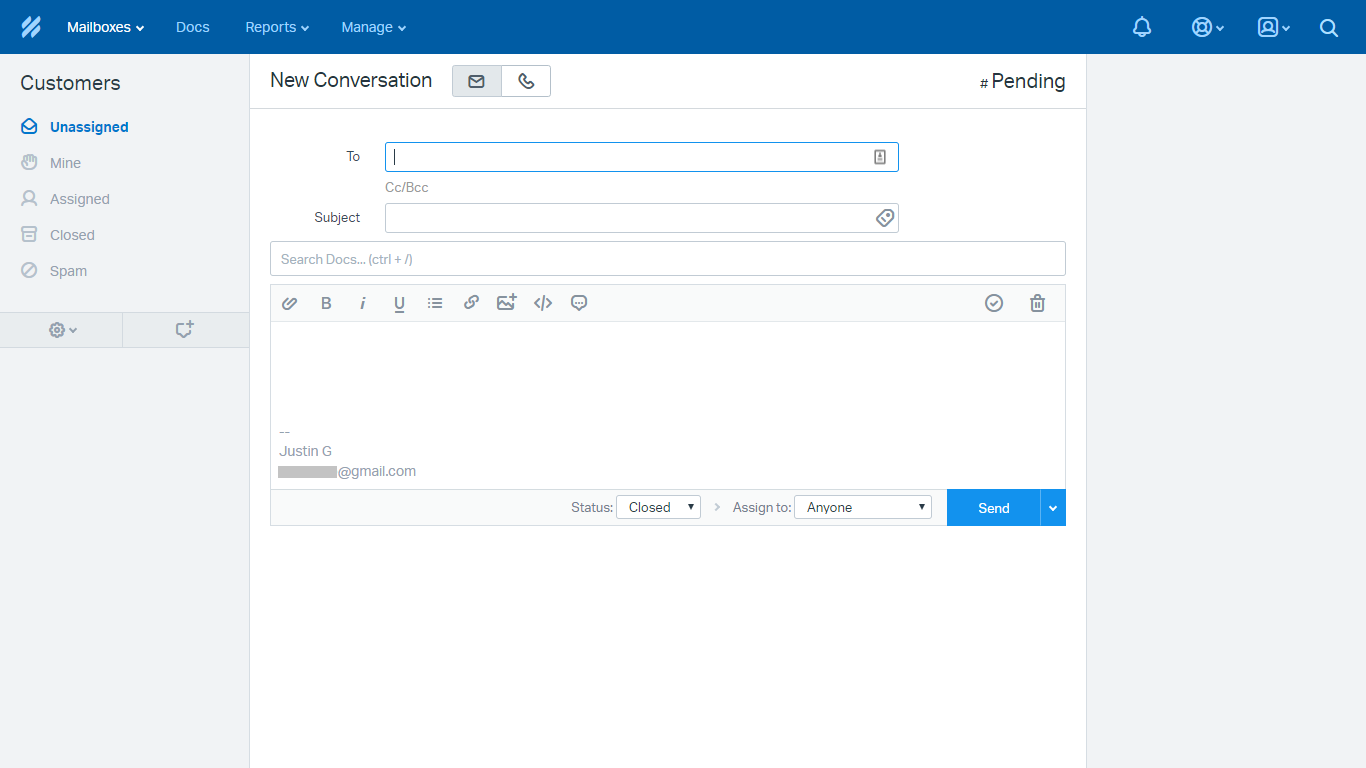 …but it can do a lot more.
One of the big deals is the incredibly powerful live chat add-on: Beacon. Other helpdesks charge huge amounts for their chat services, ranging from around $15 to $80 per user. Unlimited live chat is included in all Help Scout plans.
In addition to live chat, Beacon includes a basic chatbot, and can deflect incoming chats toward your help articles. That alone is worth far more than $12/month!
What else do you get?
Basic allows you to build a Docs knowledge base, which is necessary for pulling articles into Beacon requests. It also gives you access to detailed reports with a 30-day history. And, like most helpdesks, it allows you to use saved replies to quickly answer your most frequently asked questions.
Drawbacks
With only one shared inbox, the Basic plan isn't enough for companies with large teams or multiple products. You also have no access to automation tools for your mailbox or to any third-party integrations. If those are important to you, you should consider…
Standard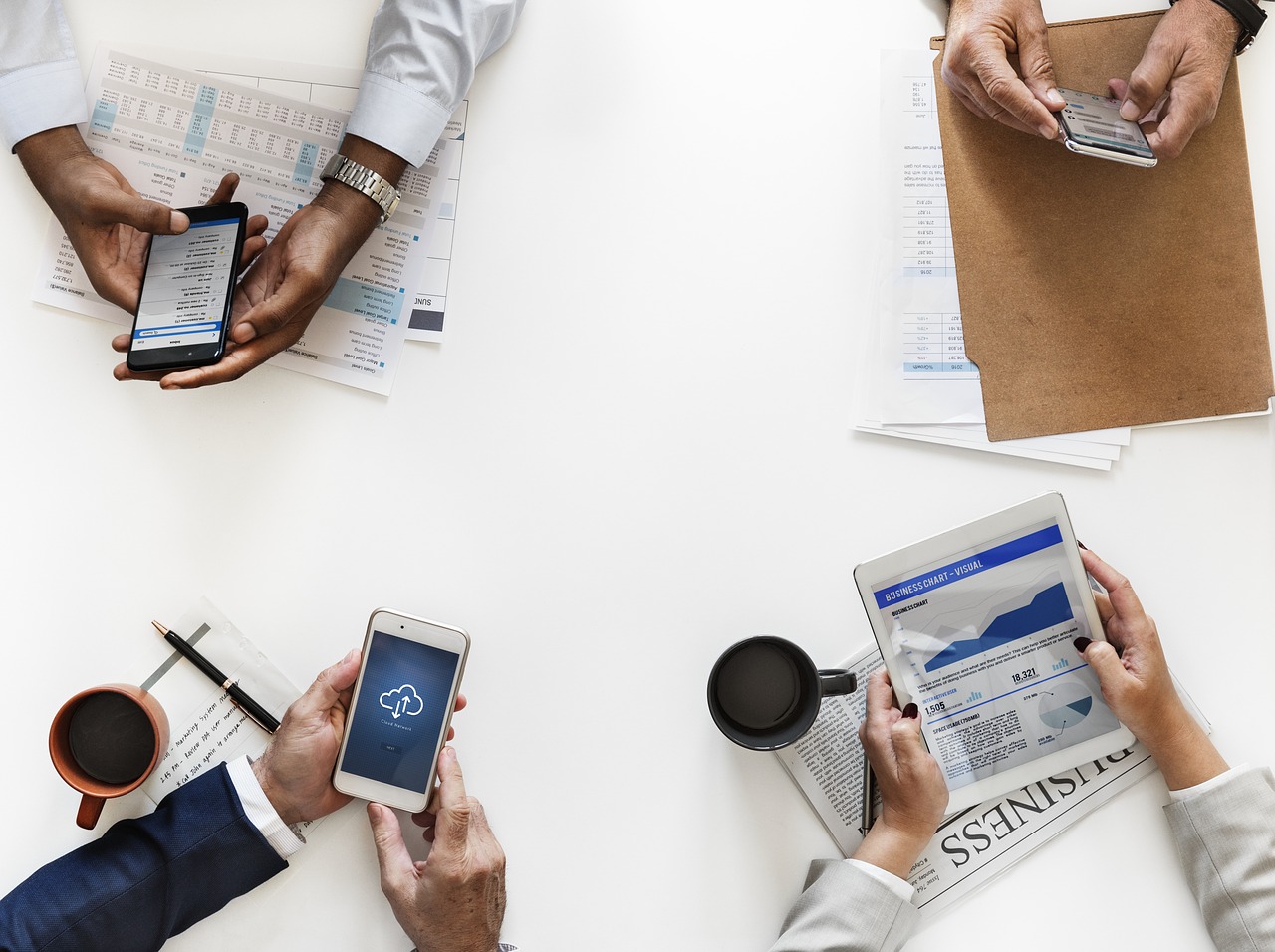 Cost
$20/agent/month.
Features
Standard gives your team room to breathe. You get five mailboxes, so you can split up your email conversations based on things like:
Source
Agent skillset
How long customers have been waiting for an answer
You also get unlimited reporting. It's worth noting here that Help Scout's reporting is extremely powerful, and you get all reporting features on the Standard plan. Most competing helpdesks give out reporting features in tiny increments as you pay more and more.
Next, Standard unlocks Workflows. These time-saving automations can:
Assign and sort conversations
Send notifications
Add notes or tags
…and more based on conditions that you set.
That's a lot of cool stuff, right? But there's more to go!
Standard plan users get API access and can connect with third-party apps and integrations like ChannelReply. ChannelReply lets you answer eBay, Amazon and Walmart messages as easily as emails, and provides tons of data about your customers and their orders.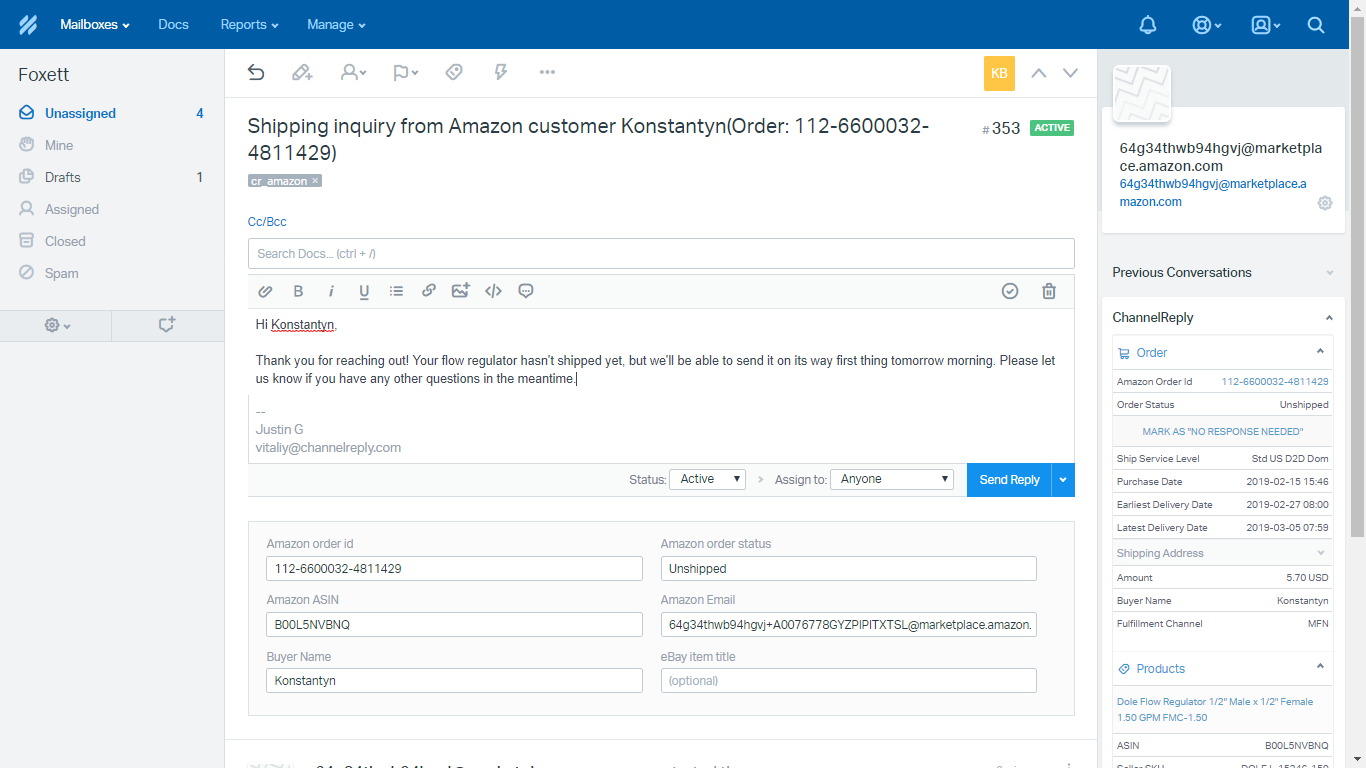 Learn more about integrating eBay and Amazon with Help Scout.
Finally, you can set office hours. These are helpful for reporting and for managing auto-replies.
What Kind of Business Is It Good For?
Standard is great for single-brand companies that need an efficient and professional support tool. However, if you represent multiple brands or need advanced automations, consider going for…
Plus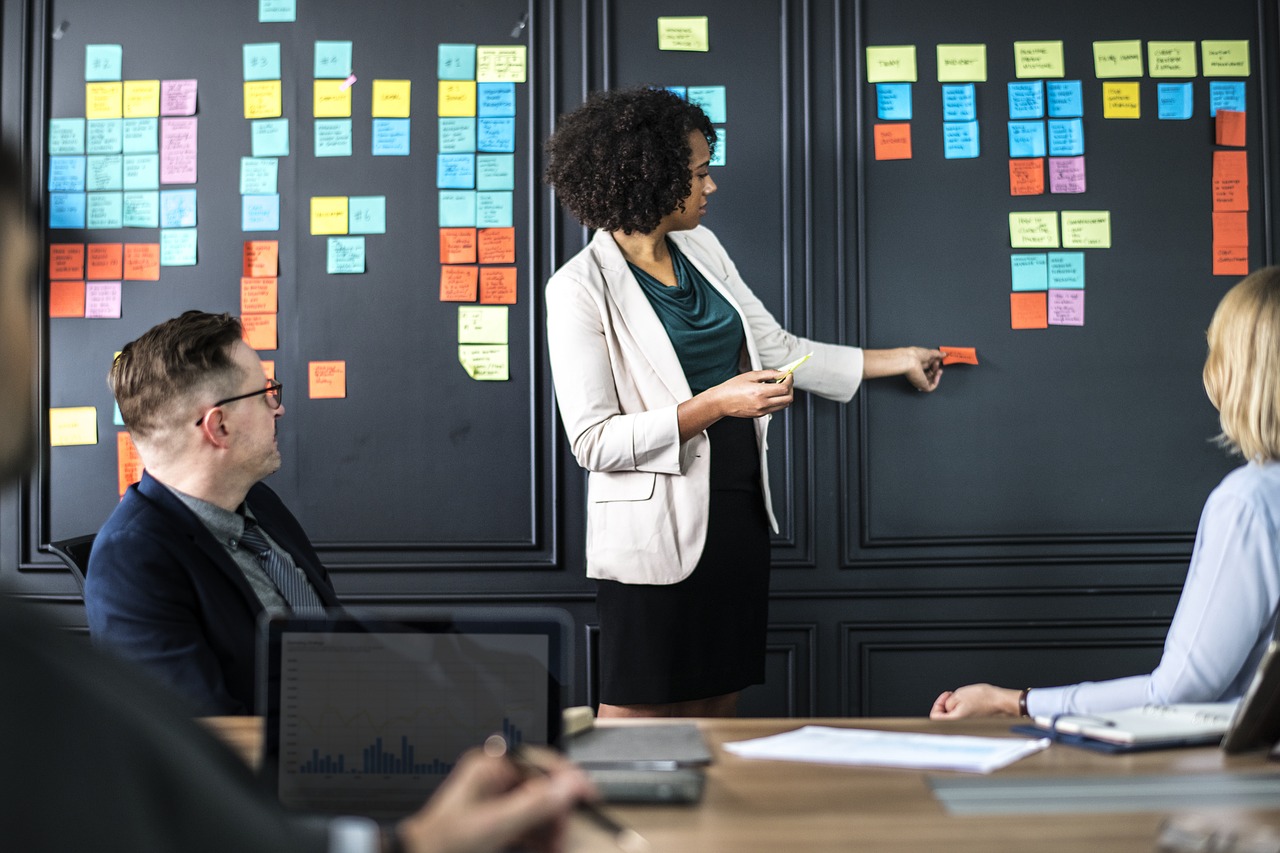 Cost
$32/agent/month.
Features
Have a sprawling company with tons of different products and teams? No worries, Help Scout Plus has you covered! You can sort your conversations into as many as 25 different mailboxes, and support different products or brands with 5 different Docs knowledge bases. Then, sort conversations even further with Teams.
Free integrations with Salesforce, HubSpot and Jira all become available on this plan. Plus, other third-party apps like ChannelReply unlock a cool new feature with Custom Fields. These let you pull in specific details like SKUs or item titles and use them in Workflows.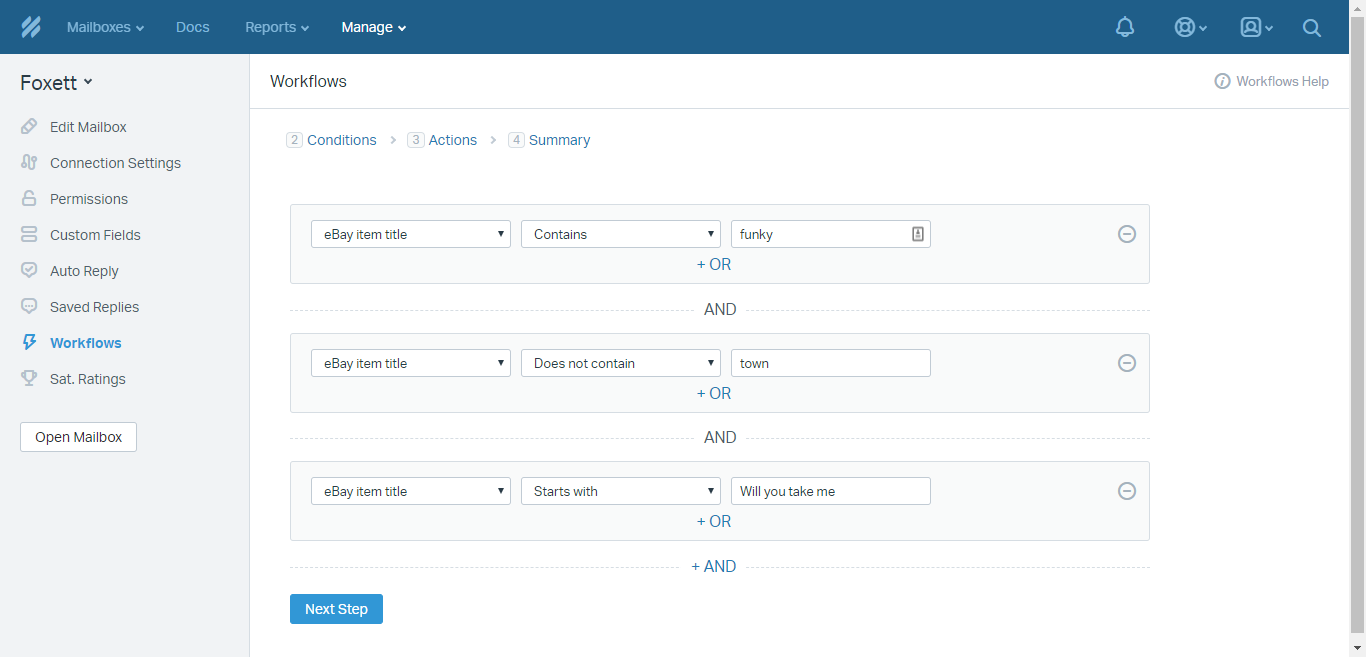 Creating a Workflow based on some really, really specific details of eBay item titles using Custom Fields and ChannelReply.
It's also worth noting that HIPAA compliance is available on the Plus plan. Most competitors only provide this on plans that cost around $100 per user per month.
What Kind of Business Is It Good For?
Plus is good for small to medium businesses with complex or high-pressure support. It's also hard to find any other helpdesk that includes comparable live chat abilities or HIPAA compliance for such a low price! It's only if you have a really big team that you'll want to look at…
Company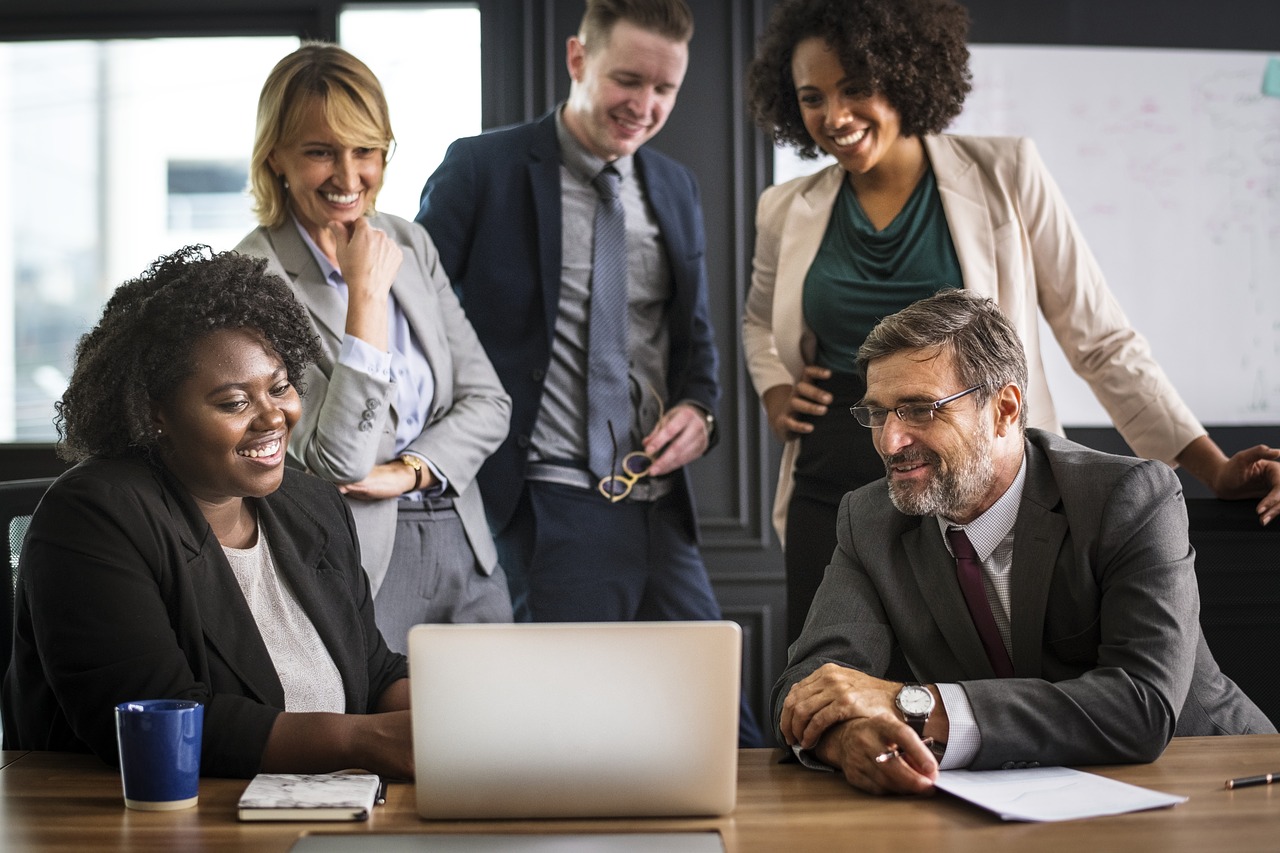 Cost
$1,000/month for unlimited agents in year 1, then flat fee based on $40/agent/month.
Features
The Company plan provides unlimited mailboxes and Docs sites. It also comes with heightened security and dedicated onboarding training and support.
The pricing can be a huge cost-saver for an established and growing business. If you have 32 or more agents, you'll save money by starting at this level rather than Plus. Better yet, your annual payment covers the possibility for a 50% growth in team size with no extra charge.
Note that the offer of $1,000/month for unlimited agents is only valid for new customers. Keep that in mind before saying, "Well, we'll start on Plus and then see if we need to upgrade…"
What Kind of Business Is It Good For?
Company is good for large/growing businesses that need every possible advantage. The dedicated training can save time and money when onboarding a big team, and the built-in room for new agents lets you scale at no immediate cost.
Final Thoughts on Help Scout Pricing Plans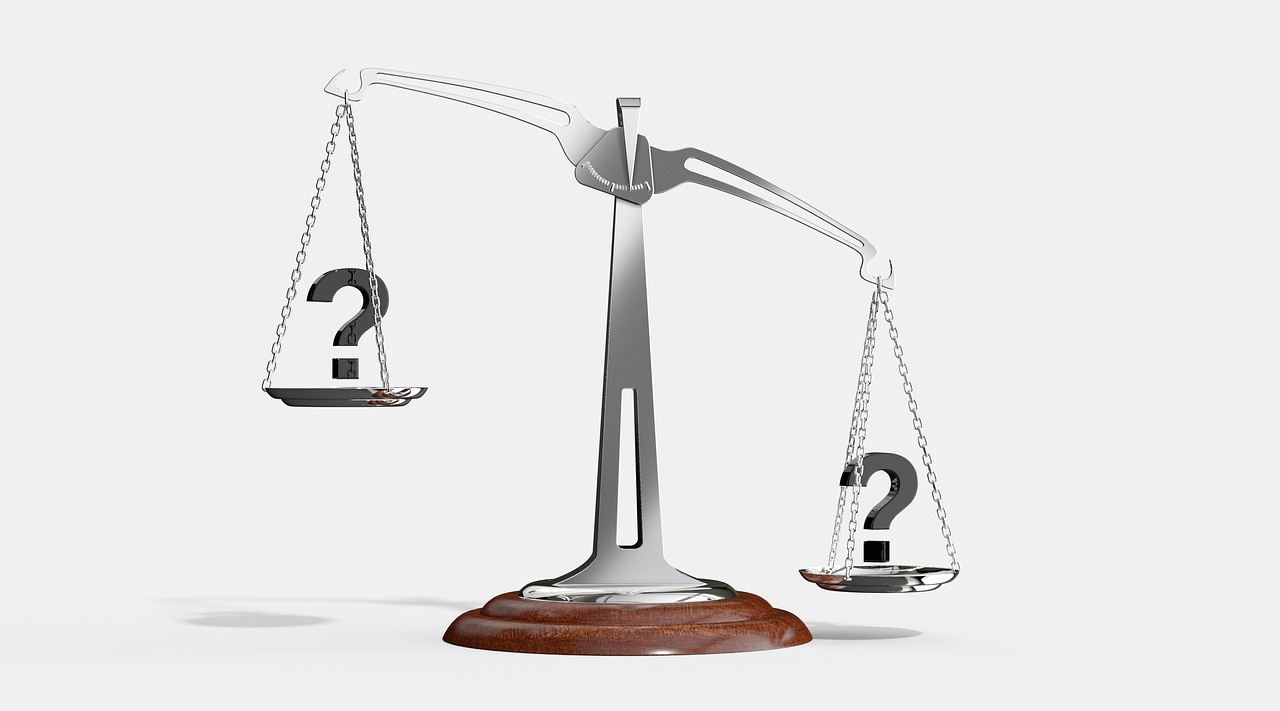 Help Scout's prices are extremely competitive, especially at higher levels. The features you get on Plus or Company often cost twice as much on other platforms. You can sign up for a free 15-day trial of Help Scout Plus here.
Want to learn more about using Help Scout with eBay, Amazon and Walmart? Check out our Help Scout integration infographic! Or, if you aren't sold on Help Scout, check out our reviews of Zendesk plans and Freshdesk pricing.