Combining shipping costs is a fantastic move for ecommerce sellers. It can save money for both you and the buyer, cut down on handling time, and encourage larger purchases. Here's how to combine postage on eBay and take advantage of this strategy.
Last updated on 4/6/2018.
1. How to Combine Postage on eBay Automatically
This is by far the best option. Major advantages include letting you advertise your combined postage rates and saving you from having to micromanage shipping costs.
On the downside, eBay doesn't make a huge deal about listings that offer combined shipping. Users will only see your combined shipping rule if they look at your shipping details. The screenshot below shows an example: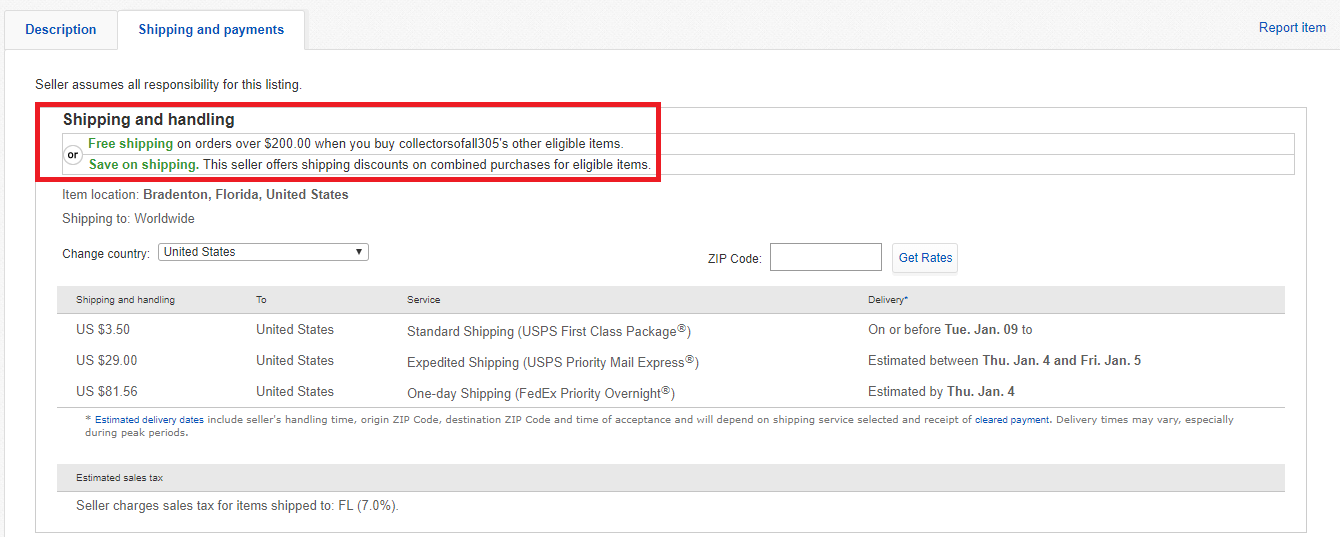 You can visit this seller on eBay here.
It doesn't quite grab the eye as well as it could, buried so far down, but it can make a big difference for bargain-hunting buyers who pay attention to these details.
You can create rules like those pictured above by going to My eBay -> Account -> Site Preferences, finding "Shipping preferences," and then clicking "Show" next to it. You'll then see the options shown in the screenshot below.

Any business can customize these rules to fit their needs. Here are a few examples of what you can do.
Use calculated shipping rules to combine all item weights and then:

charge based on that single combined weight, or
subtract a certain number of ounces to reflect the saved packing material.

Create carrier-specific discounts based on eBay's negotiated shipping rates.
Implement a flat shipping rule to offer:

a low fixed rate for every item after the one with the most expensive shipping, or
a flat discount or free shipping for every extra item.

Build a promotional shipping rule to:

provide free shipping on orders that pass a certain dollar amount or number of items, or
set a maximum shipping charge.
In other words, you can provide any combined postage discount you want using automatic shipping rules. See this page on eBay for more details.
2. How to Combine Shipping on eBay Manually
To send combined invoices, you must first have eBay Checkout enabled. This is found right alongside the shipping preferences section in Site Preferences, under "Payment from buyers." Luckily, it's enabled by default.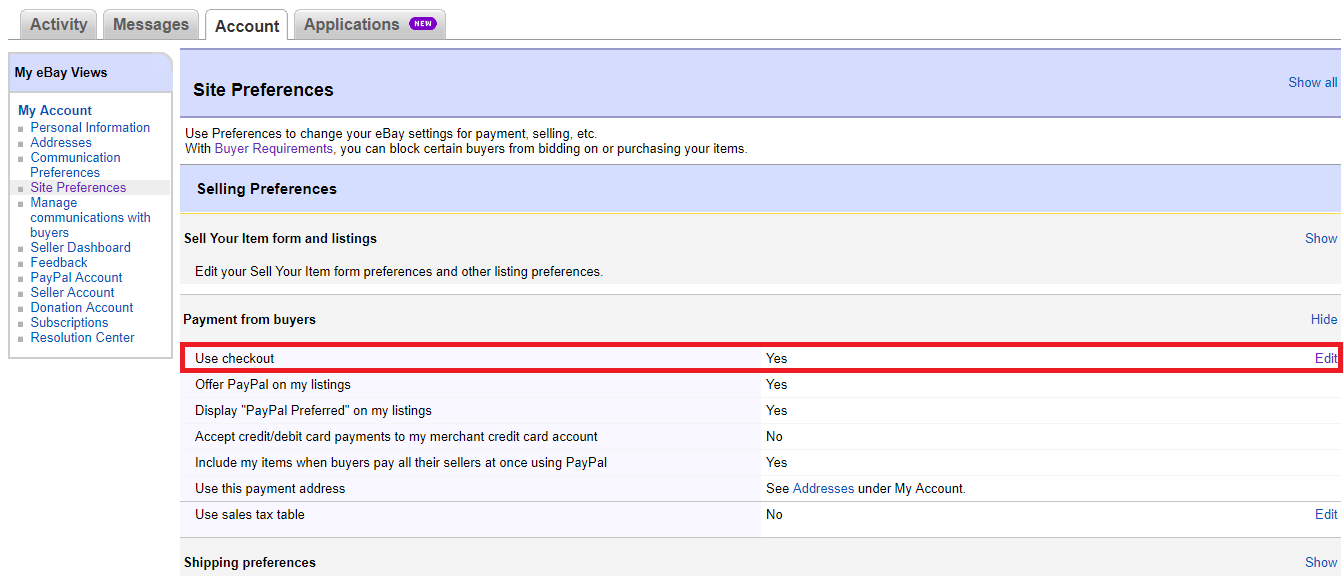 If you do have it enabled, then between the time a buyer places their orders and makes a payment, you can send them a combined invoice. Just follow these instructions from eBay—it's pretty straightforward. You can even revise an invoice you've already sent.
Combining Postage on eBay After Payment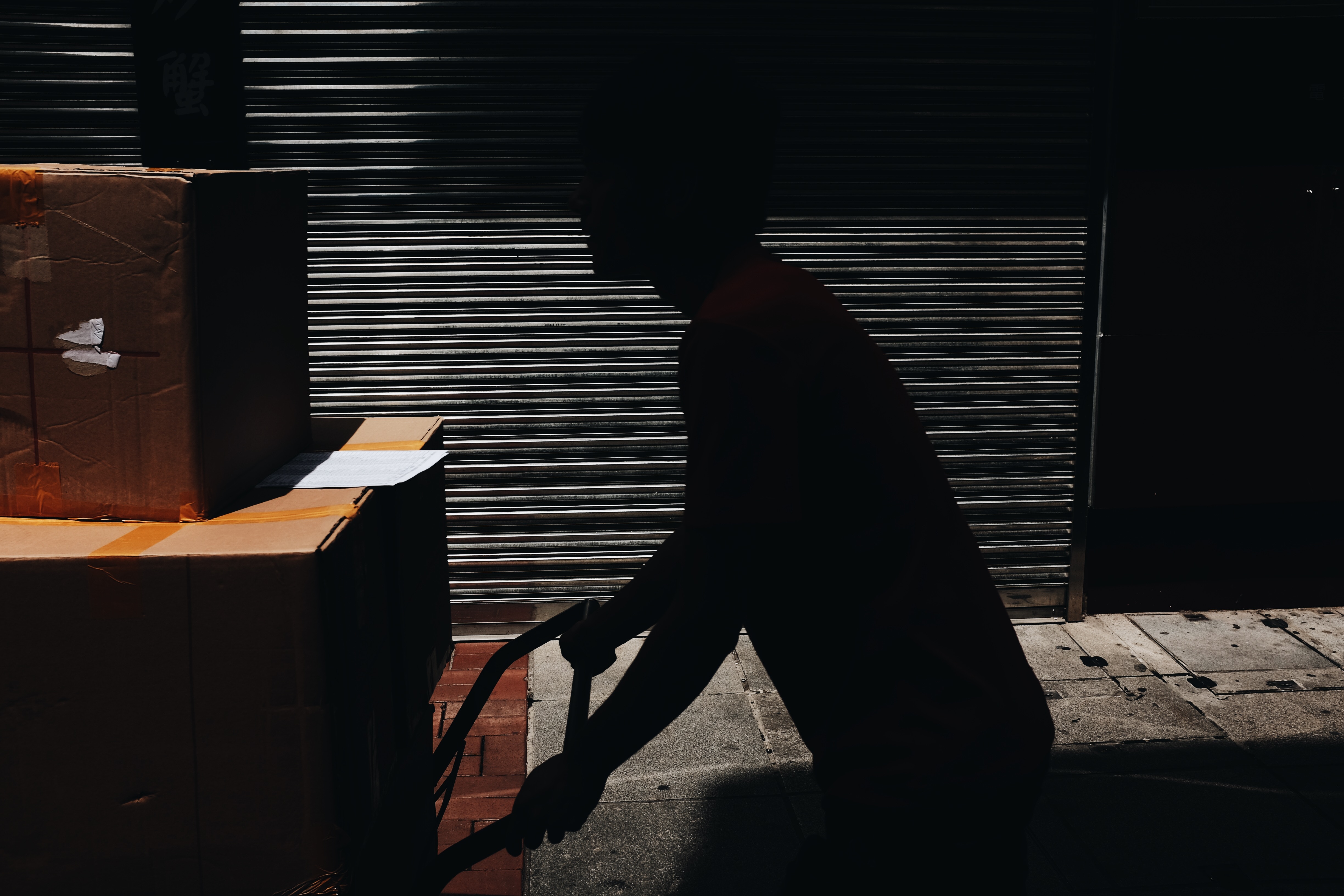 However, once payment is made, it's pretty much final. You can always provide a partial refund, but there's no guarantee you'll get a final value fee credit. You also can't get back the fixed $0.30 PayPal fee. Finally, it can open up a whole other can of worms.
This gets ugly fast. You don't really want to initiate the refunds because of the costs and risks involved, but you're at risk of negative Feedback if you don't meet the buyer's request for combined shipping. (If they do threaten you with or give you negative Feedback over this, though, you may be protected under eBay's buying practices policy.)
Your best bet is to avoid getting into this situation in the first place. There are three practical approaches:
Use one of the shipping discount rules discussed earlier in this article.
Always offer free shipping.
Make it your policy to never provide combined postage.
Personally, I'm a big fan of options one and two. Any hands-off solution that makes life better for both you and your customers is worth your while!
More Ways to Lighten Your Workload
Automating combined shipping is just one of the many time- and money-saving solutions sitting right under eBay sellers' noses. Another, which can have an even bigger impact, is integrating eBay with a helpdesk—especially if you also sell on your own website, Amazon, and/or Walmart. Learn more here.