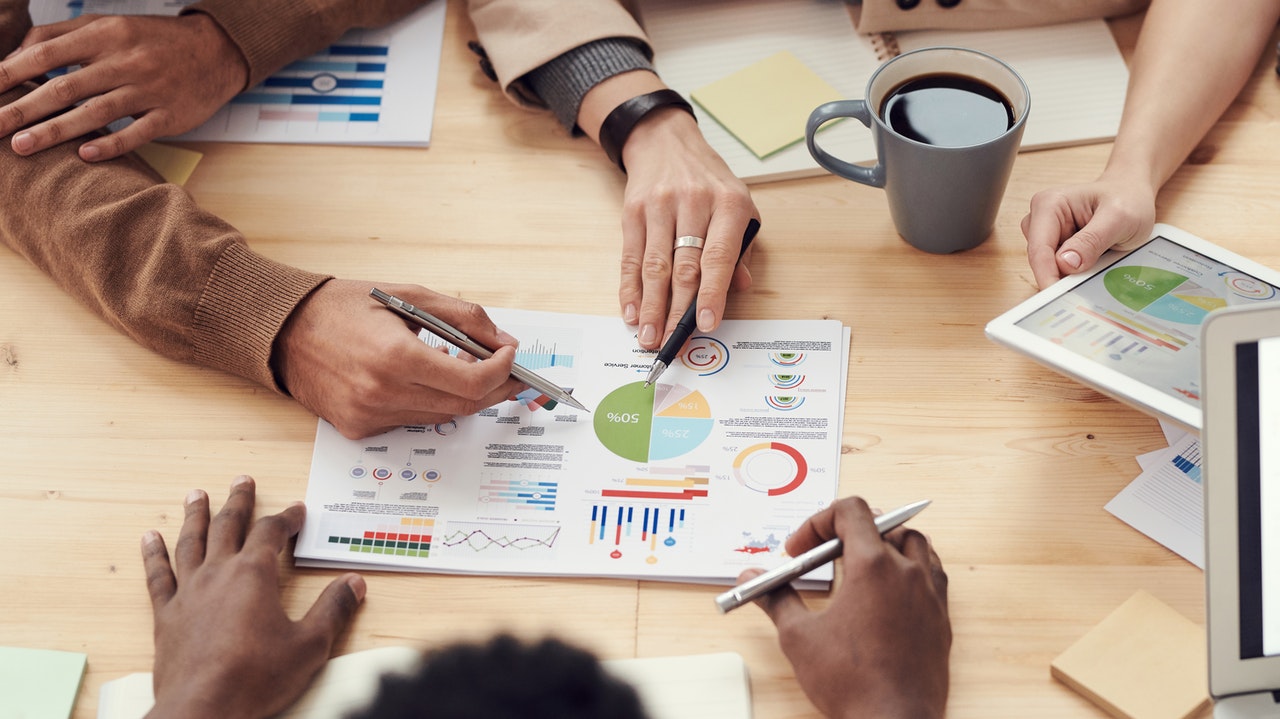 You're ready to build an online business. You also want to be free from marketplace fees and restrictions, so you've made the smart decision to get started by selling on Shopify. All you have to do is figure out what kind of business you'll build.
Luckily, there's no need to reinvent the wheel! Here are 10 Shopify business models that are proven to make money. Choose one that fits your skills and budget and you'll be in business in no time.
Last updated 1/4/2022.
Table of Contents
1. Make It Yourself
2. Services
3. Dropshipping
4. Retailing
5. Wholesaling
6. Subscriptions
Part II: Selling Custom-Manufactured Goods (Advanced)
7. White Labeling
8. Private Labeling
9. Inventing
10. Direct-to-Consumer Manufacturing
1. Make It Yourself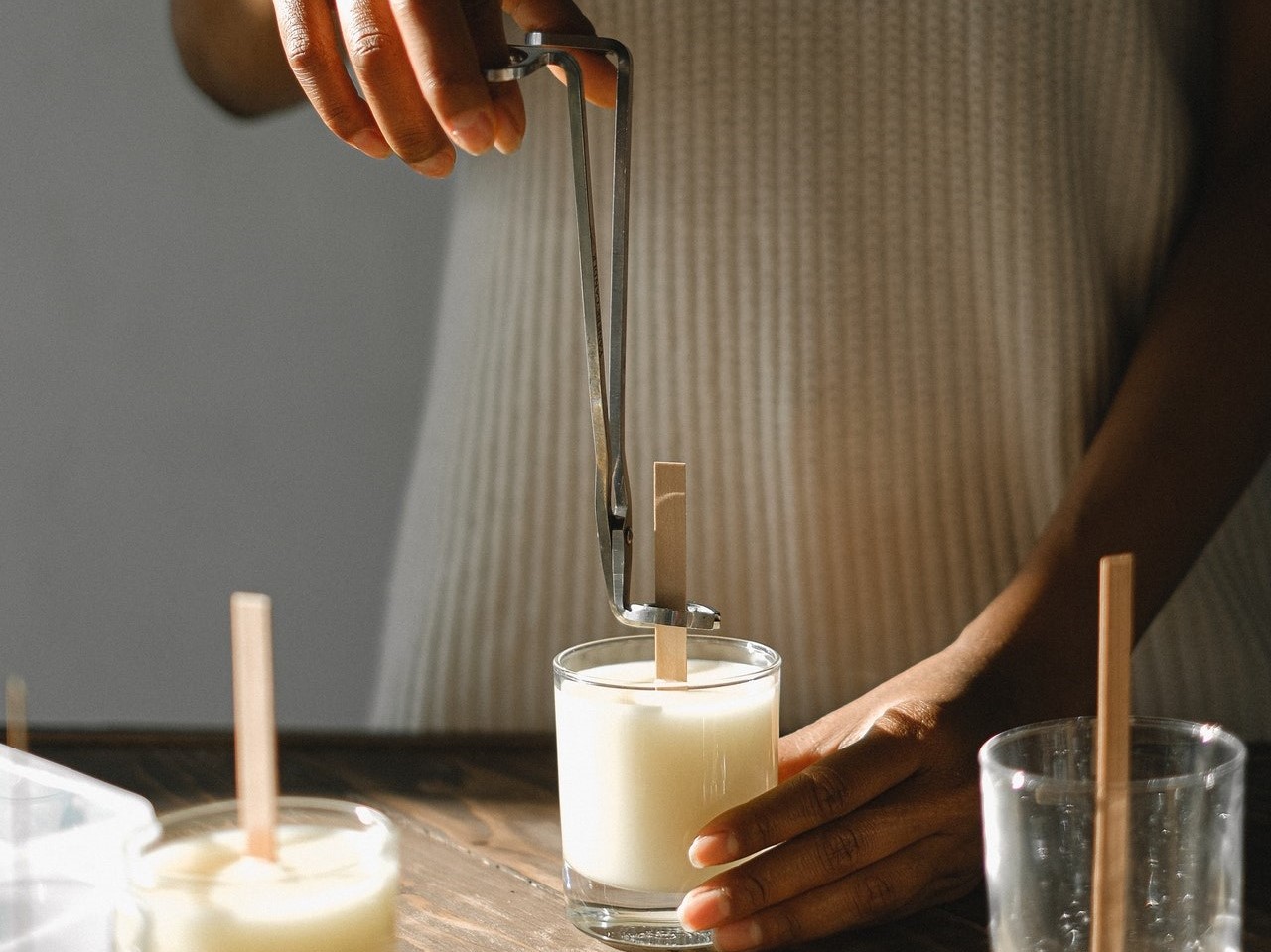 Many Shopify merchants make handmade goods and sell them on their online stores. If you're skilled at making something, Shopify will allow you to scale your business fast, tapping into ecommerce to reach a massive audience.
Good at making things but not sure what you'd be able to sell? Shopify has a page filled with ideas on what you can make and sell online.
Advantages
As a maker, you will enjoy brand, price and quality control, low startup costs, and the ability to create an agile business. Plus, you can turn a hobby into a full-time income!
Disadvantages
You will have to sacrifice a lot of time to make your products. Physical products are only as scalable as you can make them.
What About Digital Products?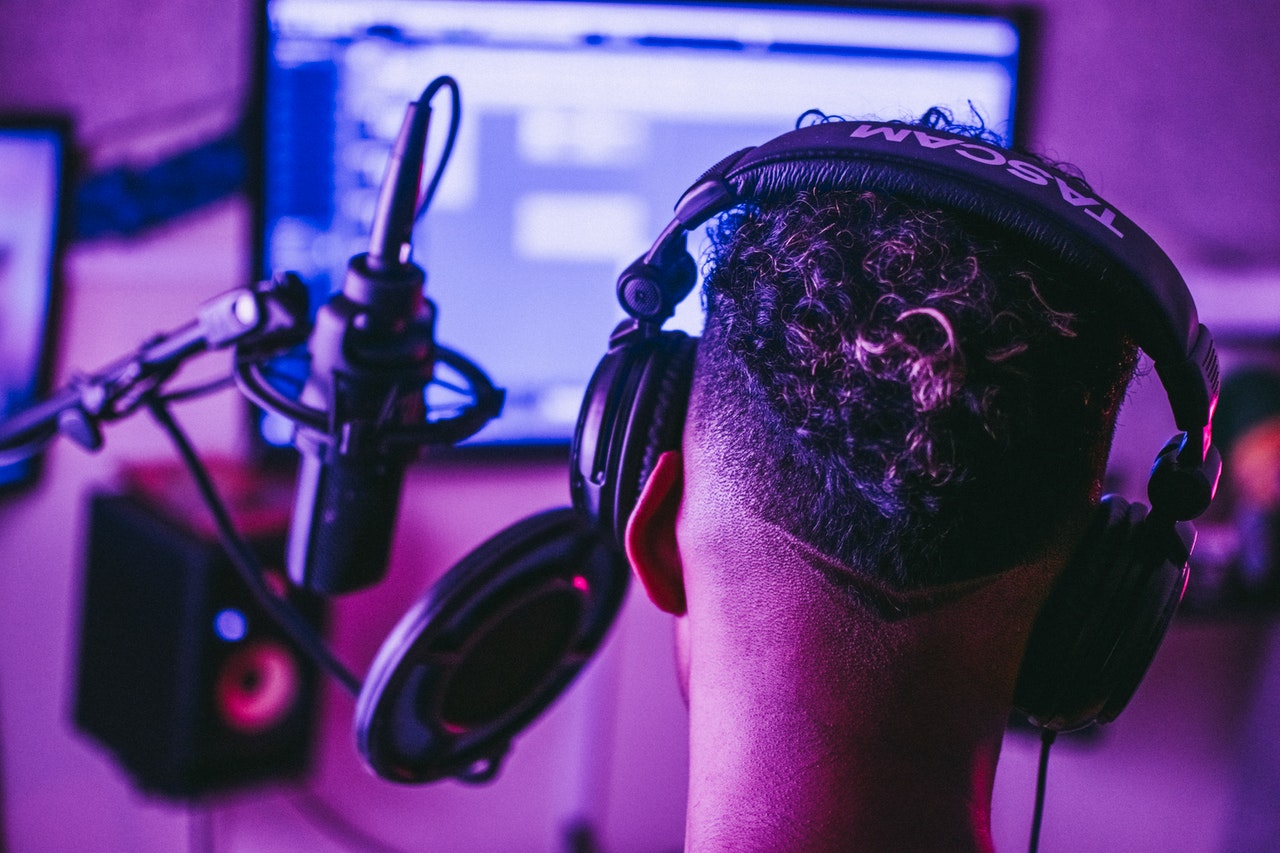 Making physical goods isn't the only way you can turn your creativity into a product. Shopify is just as good for selling digital products.
Some of the most profitable digital products are:
Educational products.
Licenses to use your digital assets.
Site memberships.
Digital templates and tools.
Music.
Art.
Advantages
Digital products have low overhead costs and high profit margins, and are often automatable.
Unlike physical products, digital products are much easier to scale. You can sell thousands of downloads of your how-to videos and PDFs in the time it would take to craft a single handmade product.
Disadvantages
Some of the downsides are the threat of digital piracy and the fact that most digital products take a long time to create. You may need to invest months of work before you can make your first sale. This makes it a high-risk, high-reward spin on the "make it yourself" business model.
2. Services
Most people think of Shopify as a products-based online platform. In reality, there's no reason you can't use it to sell a service! Here's a great video that shows how you can use Shopify to build a beautiful website for your services business:
Services businesses include everything from local cleaners to international business consultants. Whether you're a plumber, a life coach, or a stage magician, Shopify has all the tools you need to close deals.
Advantages
The biggest advantage of selling services is that you'll risk almost no money at all beyond the basic costs of selling on Shopify. You can build your online store and start selling your services within 24 hours!
Disadvantages
Running a services business requires a large skillset and constant effort. You're responsible for everything from marketing to service quality to customer relationships. And it only takes a few badly done jobs to ruin your reputation and business.
3. Dropshipping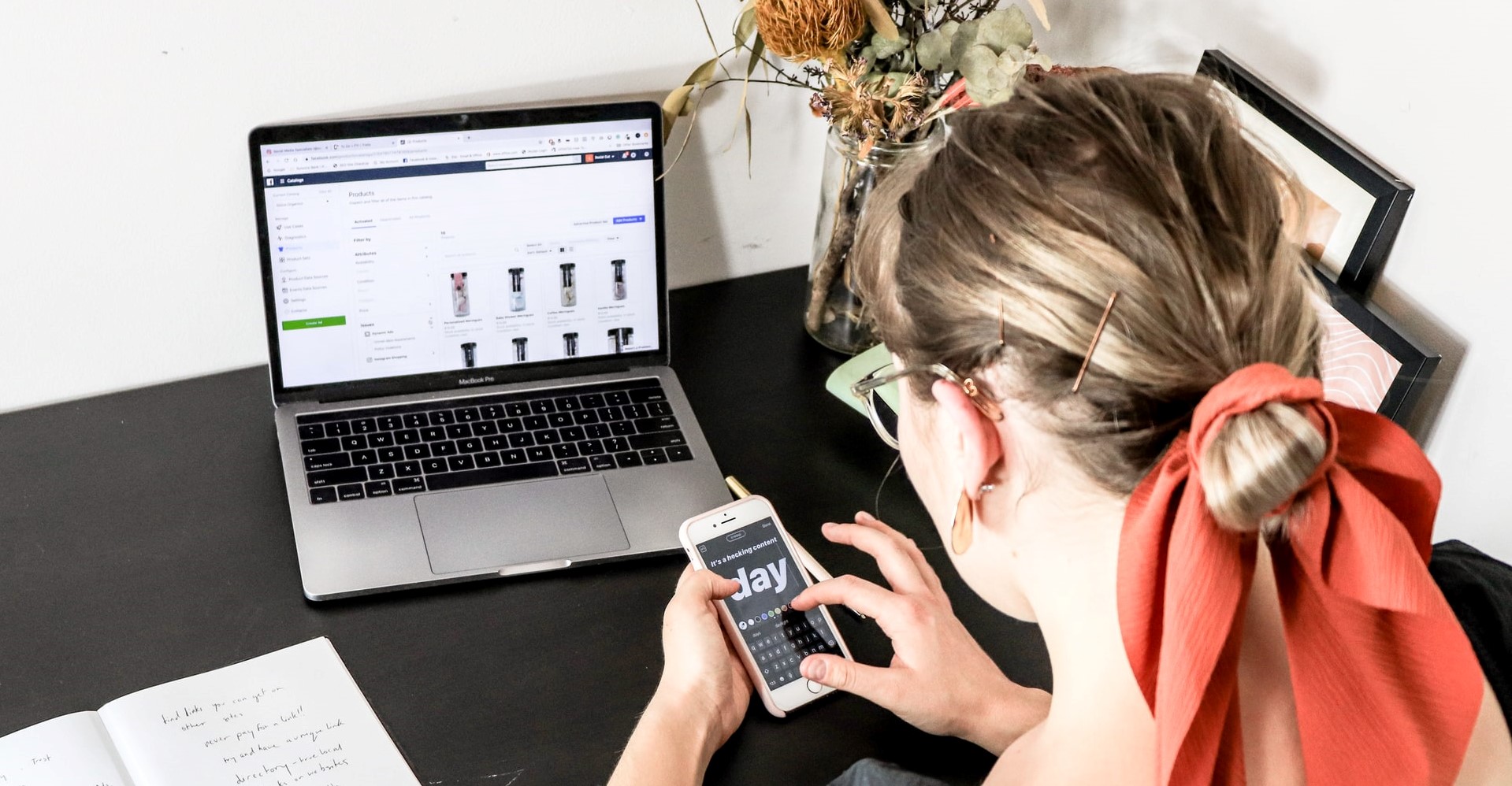 Dropshipping is a really low-cost business model. It's a way of fulfilling orders without keeping any products in stock.
What happens is, when you receive an order for a product, you purchase that product from a third party. That third party then sends it straight to the customer. You never need to store, package, ship, or even touch the product.
Advantages
Dropshipping is a great business for new entrepreneurs low on capital. Since you don't have to store inventory or deal with packaging, it takes up very little time and no space. You can build this business from a computer at your local library! And since you don't even purchase a product until someone has paid you for it, there's virtually zero risk.
Shopify also has unique advantages for dropshippers. Shopify runs Oberlo, an amazing app and toolset that dropshippers can use to find products to sell online.
Using Oberlo, you can search for products on AliExpress and import the ones you want to sell. Oberlo is connected to your Shopify account, so when you import products through Oberlo, they get added straight to your store.
When a customer orders a product, you can fulfill that order using the Oberlo app. Most of the process is automated. All you have to do is check to see that all the details are correct, choose a shipping method, and hit "Place Order." The order is then fulfilled using an AliExpress dropshipping supplier.
Here's a quick video showing how Shopify, Oberlo and AliExpress work together:
That's not to say Oberlo and AliExpress are your only options! Check out other dropshipping suppliers, such as SaleHoo and Worldwide Brands.
Disadvantages
If you want to be profitable, you need to sell products where you have a competitive advantage. This will allow you to earn high profit margins. Typically, dropshipping profit margins are 20%, though this has been sliding toward 15%.
Dropshipping is getting harder and harder because it's so easy to do. The competition is insane and your biggest competitor is Amazon. Without high profit margins, you will need to push a lot of products to have a really profitable business.
4. Retailing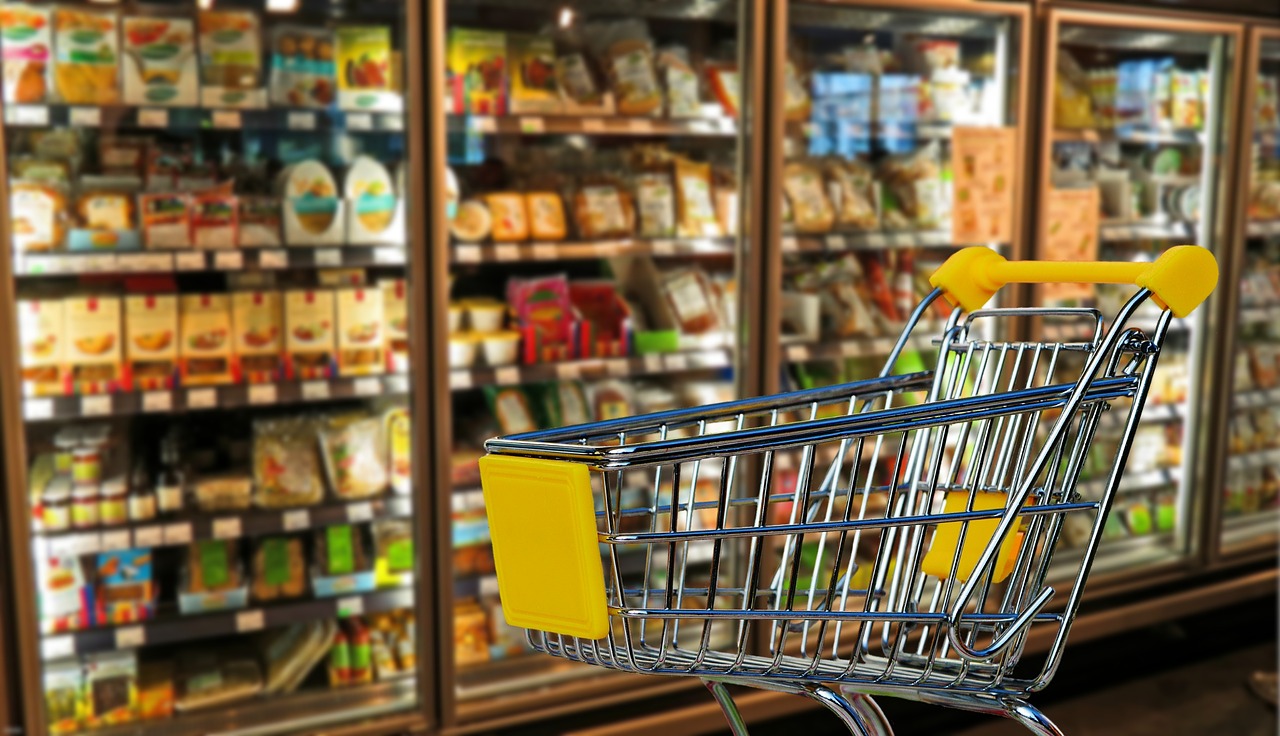 Retailing might be the most common and well-known business model in the world. Retailers buy lots of stuff at low prices and then sell individual items at higher prices. They usually purchase products in large quantities from suppliers like wholesalers or manufacturers.
The big difference between retailing and dropshipping on Shopify is that you'll need to deal with inventory. Your supplier will ship the inventory to you, and then you'll need to figure out where to store it and how to ship it to your customers.
Advantages
The big advantage of retail lies in the profit margins. While a dropshipper may only make a 15% profit on each product sold, most retailers can price for profits of 50% per sale. This is because they can usually negotiate huge discounts from their suppliers for placing large orders.
Retailers are often able to build good reputations and strong relationships with suppliers. As a result, many can gain permission to sell high-end, brand-name goods that smaller businesses can't touch.
Finally, Shopify is built for retailers. You won't have any trouble building the perfect online store.
Disadvantages
Being a retailer takes a larger upfront investment than the other models we've covered so far. Many suppliers have minimum order quantities (MOQs). You can expect to pay anywhere from hundreds of dollars to tens of thousands on your first shipment. Additionally, since you're reselling goods that other retailers can buy and sell, it's tough to stand out.
To enhance the customer experience, many retailers add value to the products they are selling. For example, many combine related products into a single package or offer related services. You can build your brand further through things like detailed product info, great support, and loyalty programs.
5. Wholesaling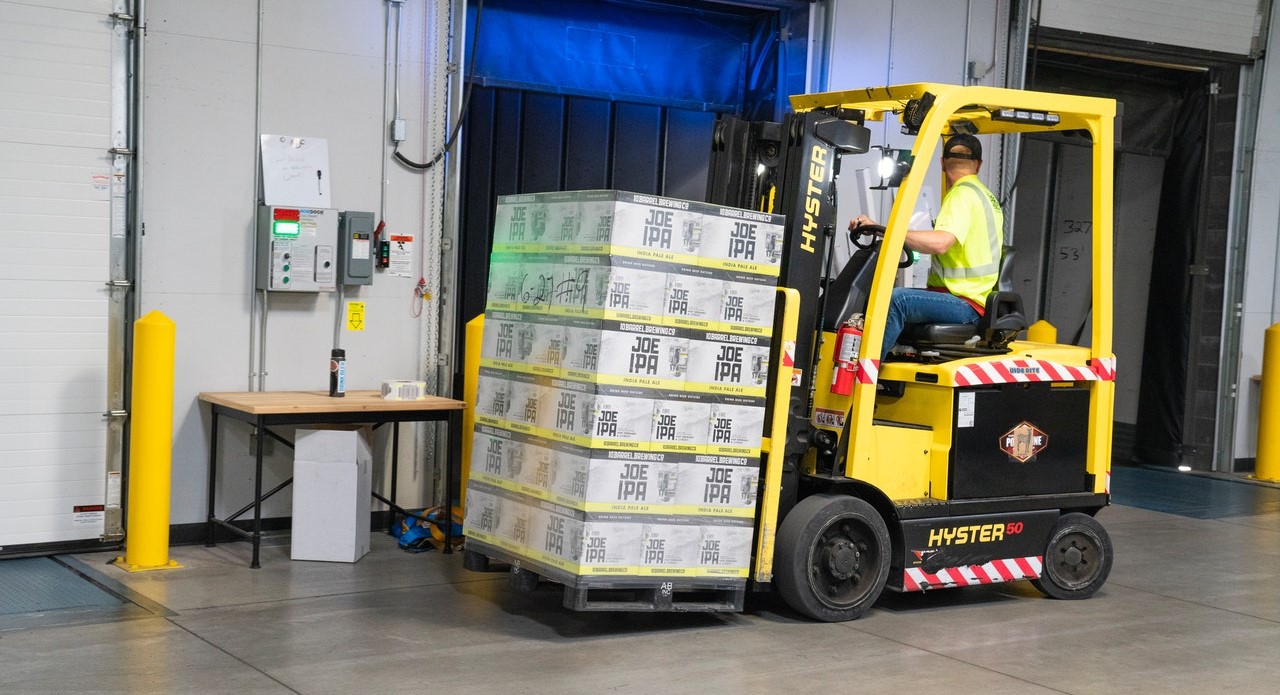 While dropshipping and retailing are business-to-consumer business models, wholesaling is a business-to-business model. You sell to other businesses. In this case, you are the supplier for retailers and/or dropshippers.
As a wholesaler, you buy products in huge quantities for the lowest possible prices. Then you sell those products in large quantities and at low prices to retailers.
Most wholesalers order directly from manufacturers or distributors. Some buy from other wholesalers, though. This can work in cases where the only available wholesalers have really high minimum order quantities. By buying from them in bulk and selling smaller lots, you can sell to retailers with smaller budgets.
Your prices must stay low enough that retailers can make a profit. Remember, most retailers are aiming for a 50% profit margin, so they should be able to charge a consumer twice what they're paying you.
For great info on starting a wholesale business, we recommend this Entrepreneur article.
Advantages
The big advantage of wholesaling is that it's a less competitive market than the models we've covered so far. Because it requires so much investment and risk, it scares away most entrepreneurs. You won't have to compete with every fourth person who owns a computer—only with a handful of other businesses.
Disadvantages
The disadvantages of wholesaling are that it often requires large investments and large risks. If you pay $50,000 on a huge shipment to get the lowest price per item, but then nobody orders from you, you've lost a ton of money.
You also have to negotiate for every business deal. Whether you're placing an order with a manufacturer or selling to a retailer, the price is always negotiable. This means you can never fully automate transactions the way a retailer can.
6. Subscriptions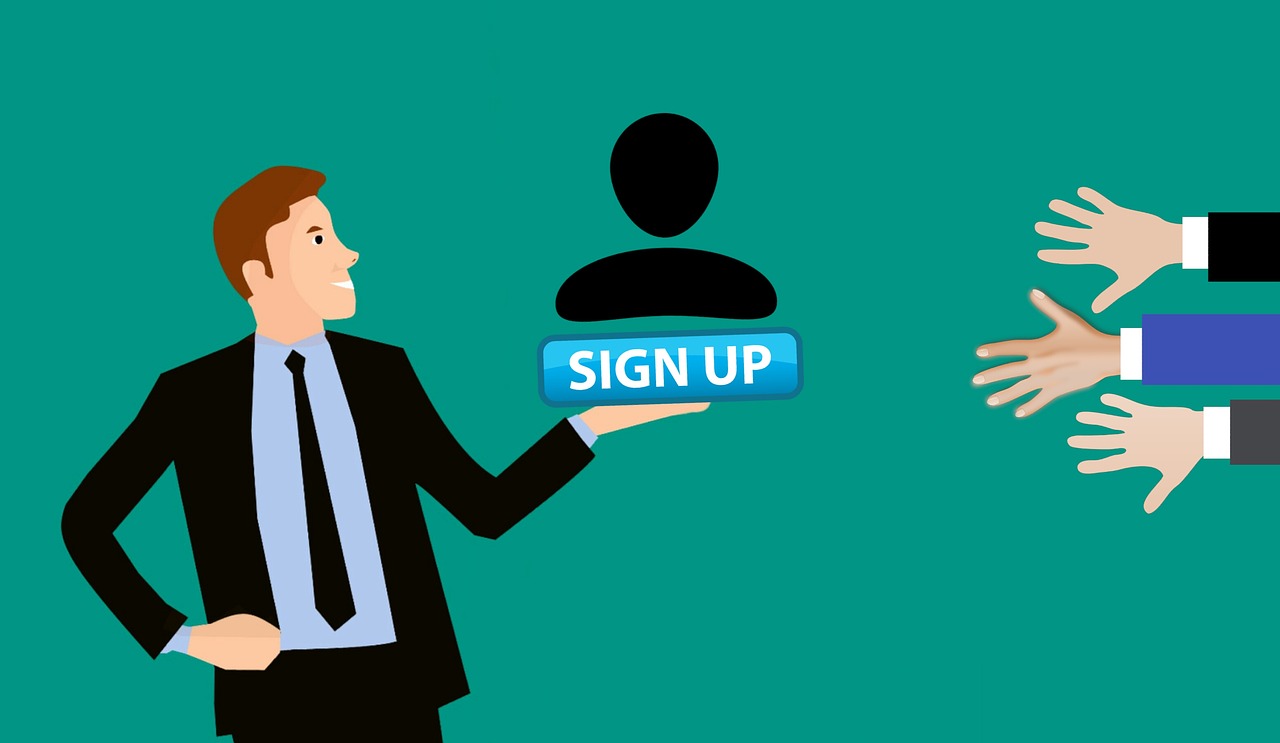 The subscription market is blowing up. As early as 2018, McKinsey estimated that 15% of Americans had signed up for at least one product delivery subscription service. UnivDatos project that this market will be worth $2.64 trillion by 2028. To get there, it will grow at an incredible compound annual growth rate of 72.9% between 2021 and 2028.
People subscribe to home essentials deliveries, themed boxes like makeup or barware, and more. They also sign up for electronic goods like access to software and to streaming services like Netflix.
So why not get your slice of the pie? Shopify is perfect for subscription services. And even better, subscription-based businesses can be built on any other Shopify business model.
A retailer can create weekly recipe kits. A make-it-yourself entrepreneur who ties fishing flies can send out cases of seasonal lures. Even a wholesaler can offer scheduled shipments of popular products! Look for ways you can apply a subscription model to anything you sell and you will see an opportunity.
Advantages
Subscription businesses have very predictable revenues, which makes planning ahead easier. Because subscribers have to pay on a regular basis, you can build reliable cashflows.
You can also develop deeper insight into customer behavior than with traditional business models. Subscription purchases are much easier to track and analyze than standard purchases.
All that feedback gives you the opportunity to improve your product and enrich the customer experience. If you make customers happier, you can increase your net dollar retention. This means you can get them to spend more money on your other offerings.
Disadvantages
Unhappy customers can easily unsubscribe. Competitors are often just a click away. This puts a lot of pressure on your business to constantly provide exceptional service.
For example, most "mystery box" subscriptions inevitably give the customer things they don't want. If they feel like they're paying more than they should for a bunch of clutter, they'll cancel. You have to keep them constantly thrilled by what they do like in each package. And that means communicating with your customers to learn what makes them happy.
If you start struggling to keep up with Shopify customer service, consider integrating with a helpdesk. Tons of customer service platforms have free Shopify apps, like Gorgias and Re:amaze. You can also take support to another level with premium Shopify integrations like ChannelReply.
Part II: Selling Custom-Manufactured Goods (Advanced)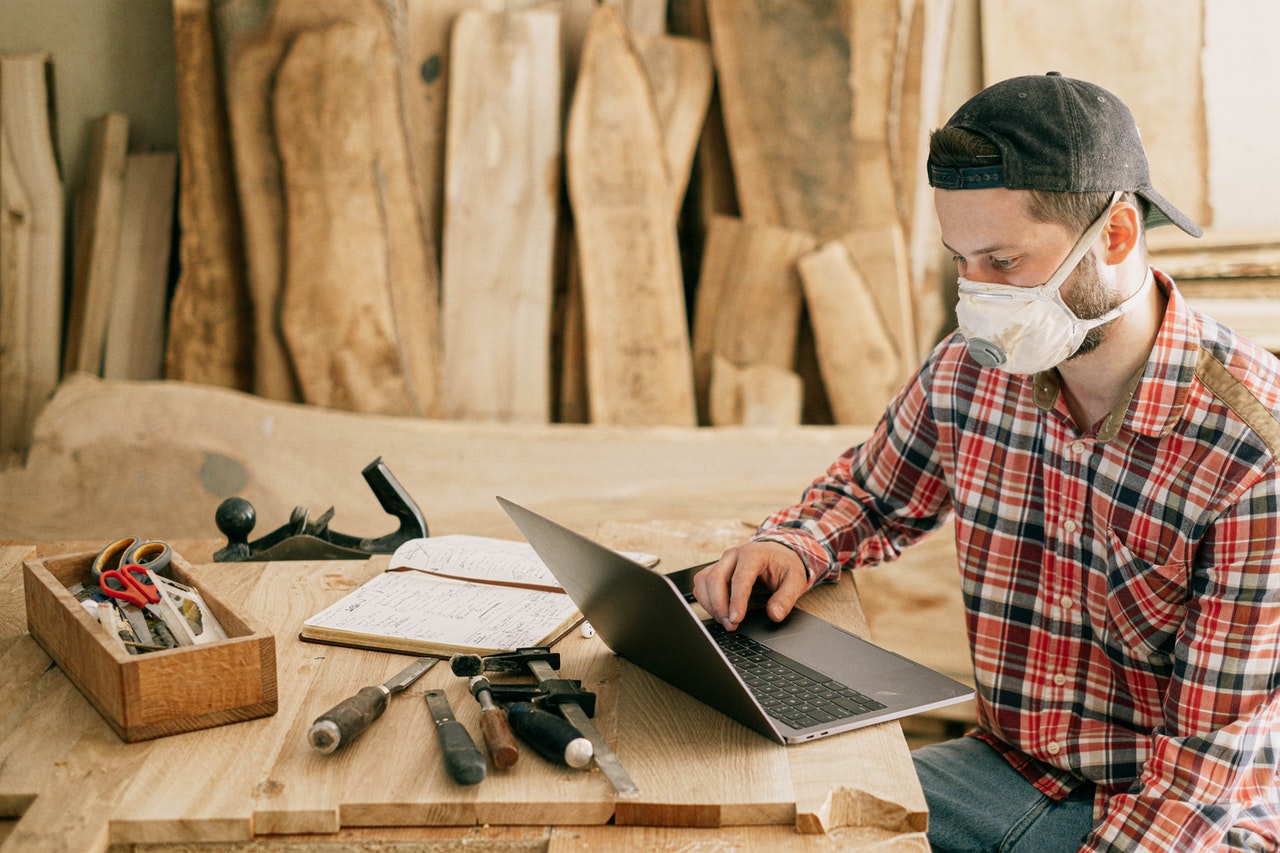 As we mentioned above, many resellers and most wholesalers use manufacturers as suppliers. But when you start getting creative and placing custom orders with manufacturers, things change. You face bigger challenges for greater rewards.
What is a manufacturer? Simply any business or person that makes something to sell. Technically, everyone using the "Make It Yourself" business model is a manufacturer. But usually, it refers to mass producers with large facilities.
Advantages
By working with manufacturers, you can bring your own product idea to life. You get to develop your own unique vision around that product. And when you're starting a Shopify store at the same time, you control everything: your product, your company, and the way you sell online.
As someone with a custom product, you can sell not only to consumers, but to other businesses as well. For instance, a toymaker can sell toys directly to consumers on its Shopify store, but it can also sell its toys in bulk to a toy shop.
Disadvantages
Finding the right manufacturer can be difficult and should be done carefully. And things don't get easier once the first shipment reaches your warehouse. (And yes, you'll probably need a warehouse if you choose one of these options!)
Problems with manufacturers can derail your business. Also, as we have seen with the global pandemic, supply chains can become stretched and shortages arise in key components.
Finally, you need to know the product-market fit of your idea before you dive in. Just because you think it's a great idea doesn't mean other people will want to pay for it!
With all that out of the way, let's get back to Shopify business models.
7. White Labeling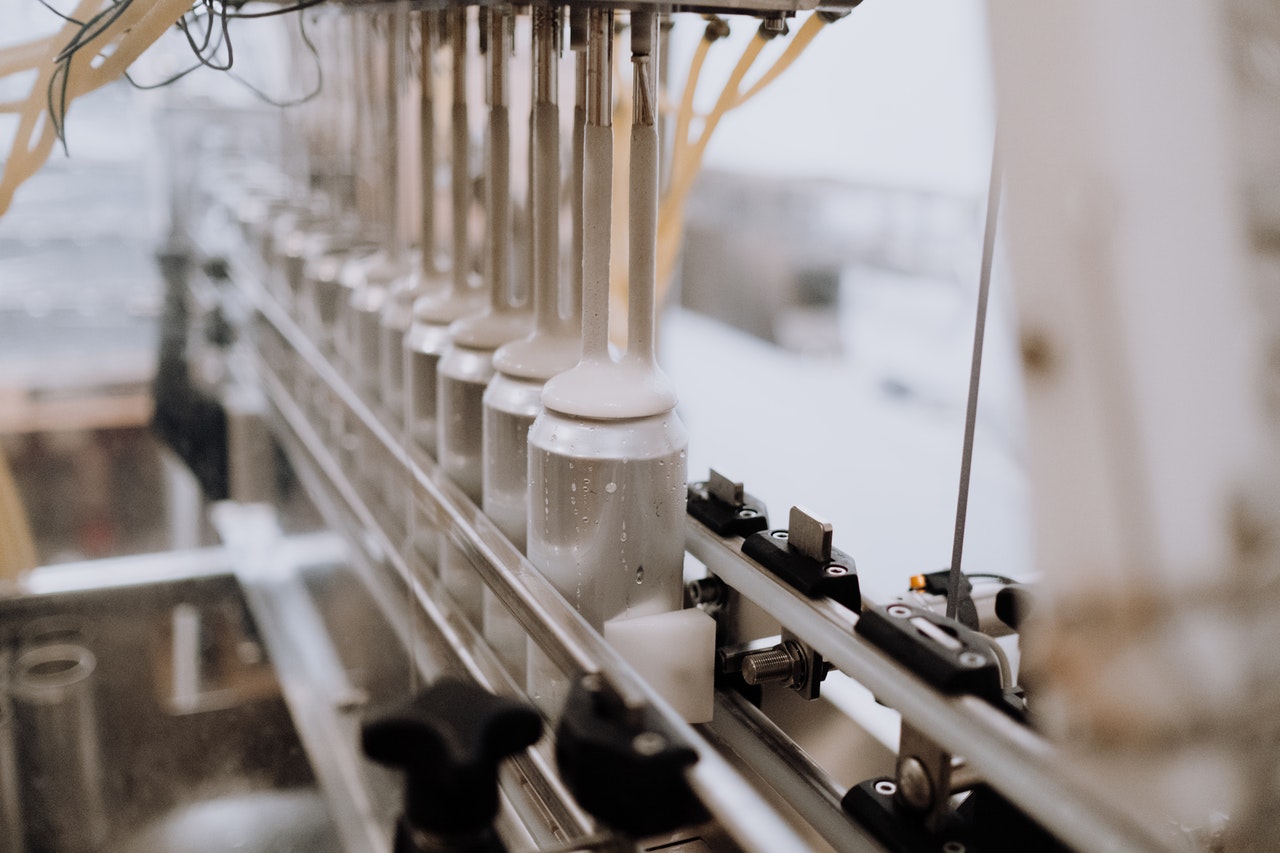 White labeling is a way to take standard retailing to another level. Rather than buying and selling another brand's product, like Nalgene water bottles, you buy a generic product and add your own branding.
Advantages
With white labeling, you don't need to create a new product, but you still get something with your unique brand on it. This makes it a great way to build your brand and look more professional.
Disadvantages
White labeling adds two challenges compared to standard retailing. Firstly, you usually have to source from a manufacturer to secure white-label rights. You will likely need to make a large upfront investment. Secondly, you need great branding to justify the extra cost and effort.
8. Private Labeling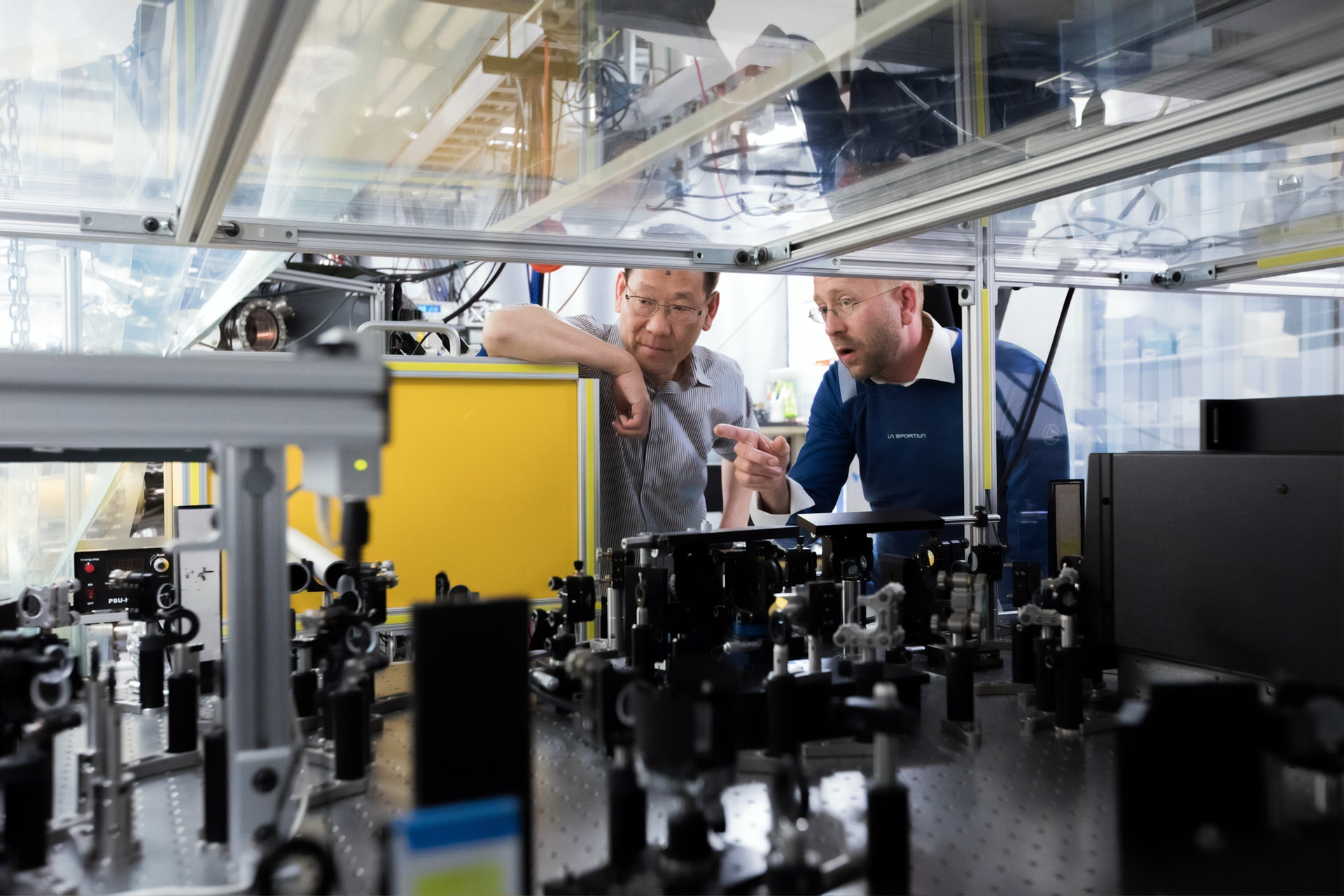 Private labeling goes a step further than white labeling. Creating a private label means working with a manufacturer to create a unique version of one of their products just for your brand. They will not be allowed to sell this version of the product to any company other than yours.
At this point, you're making small changes to how the manufacturer's assembly line works. Maybe it's as simple as pressing your logo into the product as it's made, or maybe it's as advanced as incorporating new materials.
Advantages
The great advantage of private labeling is that you don't just have a different package, like with white labeling. You have a different product. The difference may be small or purely aesthetic, but you can say that nobody else is selling the exact same thing. This makes it much easier to stand out from the competition and win loyal customers.
Disadvantages
The idea here is that the manufacturer is already creating this kind of product before you place your order. They therefore have most of the machinery, supplies and infrastructure needed. However, they will often need to do things like create new molds to imprint your logo. This means it will take more time and a greater upfront investment than most other Shopify business models we've covered.
9. Inventing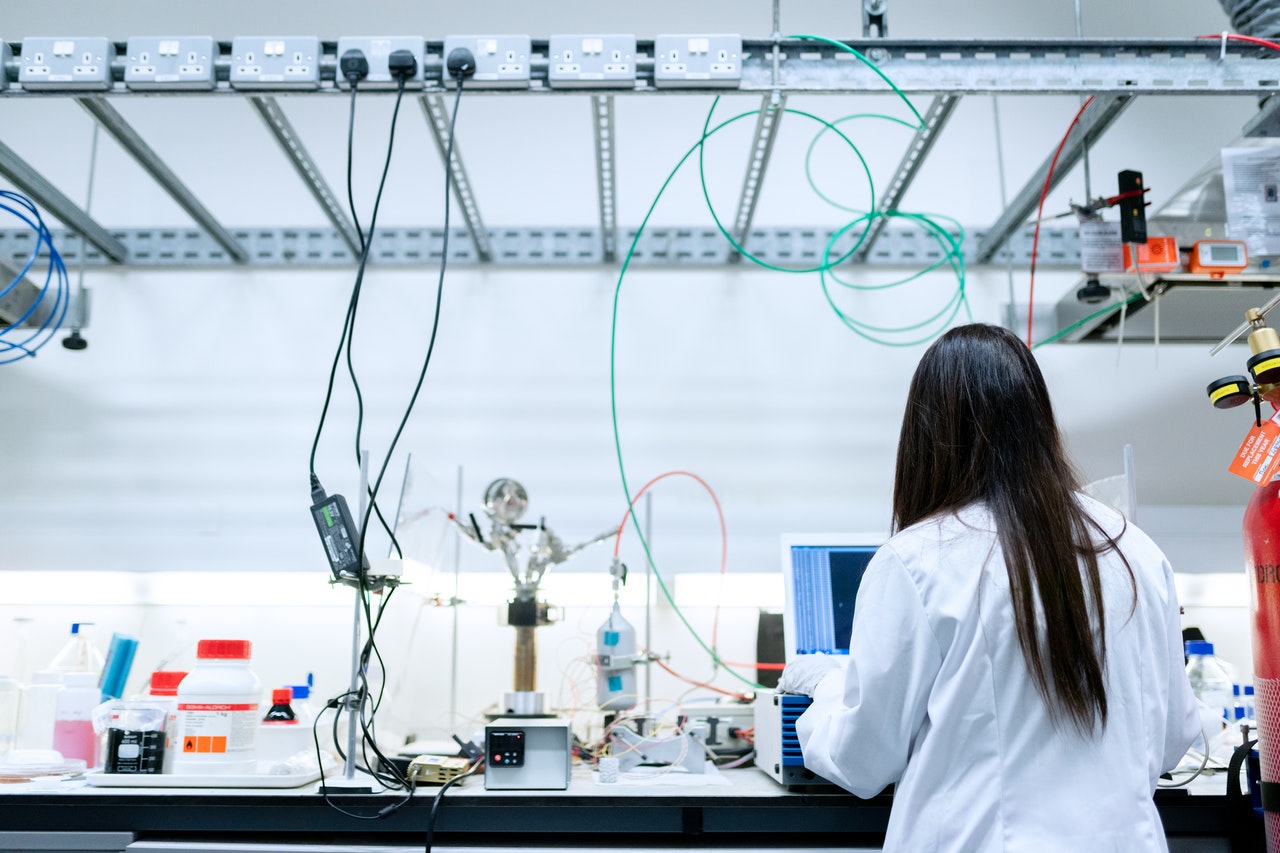 If you have a great product idea and a lot of time and money, you can hire a manufacturer to produce your invention.
Advantages
This is a great way to bring your brilliant idea to life. And by selling directly through your Shopify store, you can gain tremendous profits. No cuts go to retail stores, marketplaces, or wholesalers. This can be one of the most profitable business models imaginable.
Disadvantages
Inventing something and then bringing it to market on your own can be a real challenge. The product development process can be very long. Dealing with patents and other legal issues can also cause serious headaches.
Your manufacturer will probably need to do extensive machining to produce your invention. With complex products, this can mean months of preparations. They will typically require a bulk first order that at least covers the costs of all this work. So, this model is only viable if you can afford to pay for a threshold of orders.
10. Direct-to-Consumer Manufacturing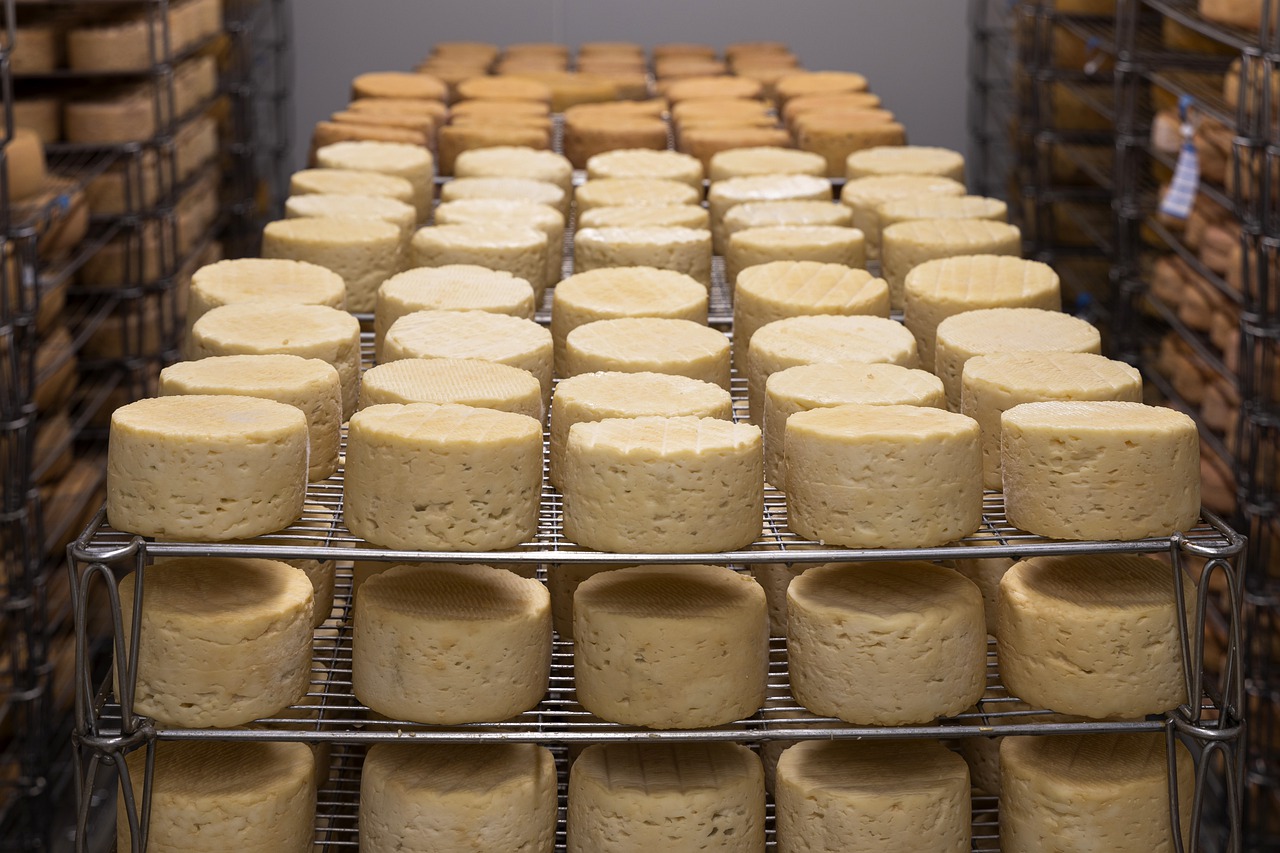 Direct-to-consumer (DTC) manufacturing means mass-producing goods and selling them straight to normal people. Shopify is the perfect place to do this: you don't need to risk money on a store or worry about paying middlemen.
Advantages
DTC manufacturing has great economics. You have the lowest possible cost per unit and take all the profit for yourself. You also have total control over what goes into the product and how it's made, so costs and quality reflect your ideas and capacity. This control gives you a chance to fatten your margins in ways no other Shopify business model allows.
Disadvantages
Make no mistake, being a manufacturer requires a lot of experience and business acumen. Of all Shopify business models, this one requires the most capital.
You will need to finance a production facility. You will also need to find and negotiate with suppliers of raw materials. Then, there's balancing everything from paying employees to meeting regulations.
We're talking lawyers, investors and politics. This model isn't for the faint of heart.
Conclusion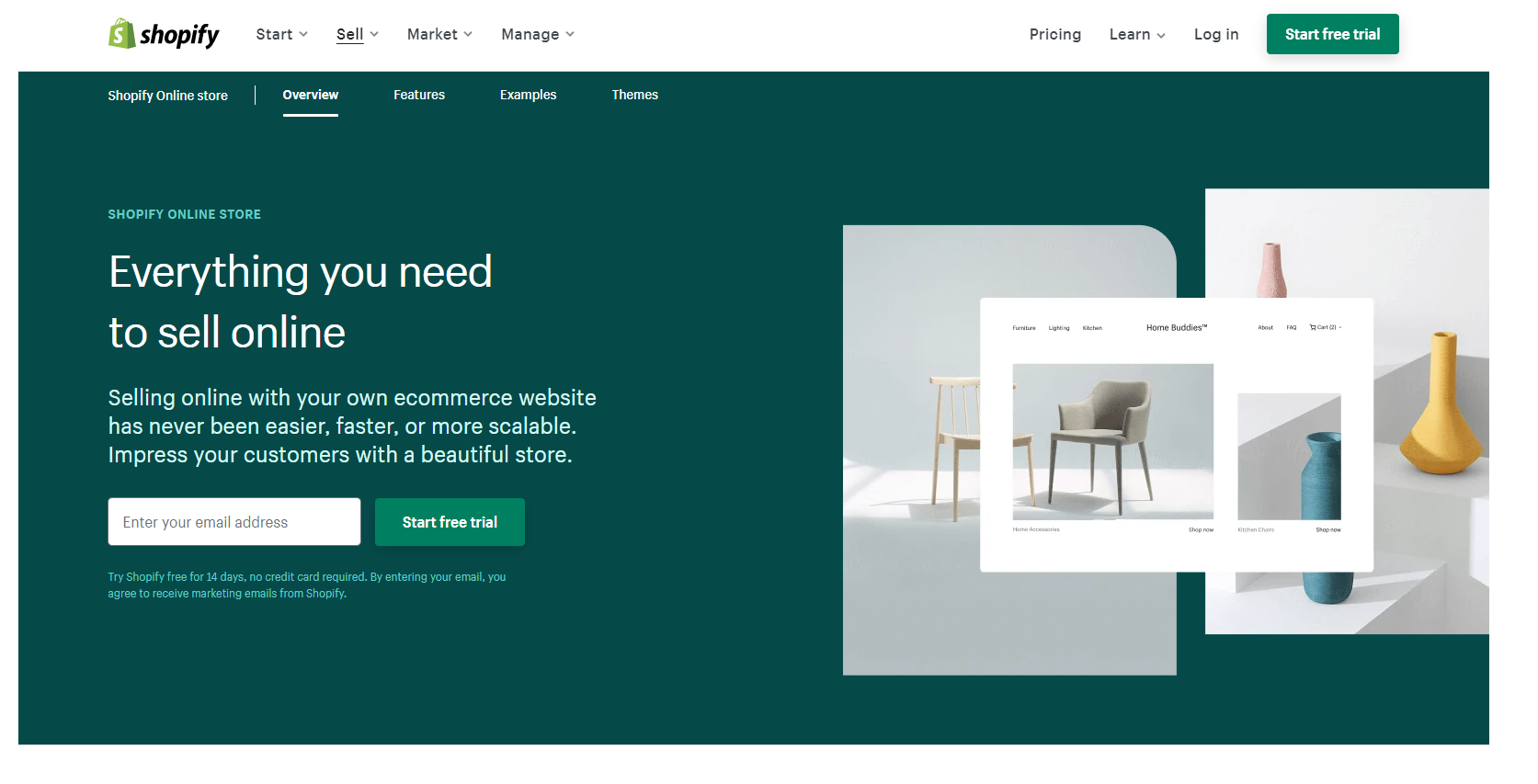 Shopify is the perfect platform for the entrepreneur obsessed with building a brand. From manufacturing to dropshipping, there are an abundance of Shopify business models to suit any skillset and budget.
This won't be easy. But, the rewards for success are huge! So go out there and open your own Shopify store.
Worried about the challenges ahead? Learn more about how to start selling on Shopify before you dive in.