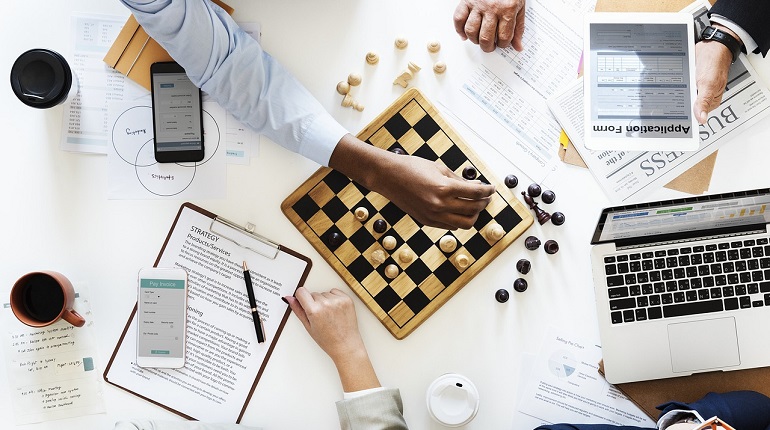 eBay's 2018 Spring Seller Update has set the marketplace for fiercer competition than ever before. It might give them an edge against Amazon, but it will put some sellers out of business. Every seller must adapt their eBay business strategy now or risk losing all sales in or before 2019.
Last updated 6/21/2018.
1. Product-Based Shopping
Currently, anyone searching for, say, black Gorilla Tape on eBay sees all listings of black Gorilla Tape. But a new search option is growing in importance—and it hides almost all listings from the buyer.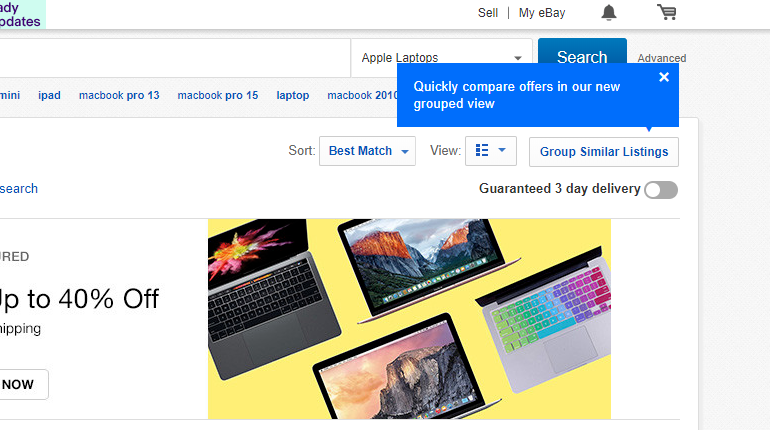 eBay calling attention to the search function that will soon become default.
Group Similar Listings changes the search results from this: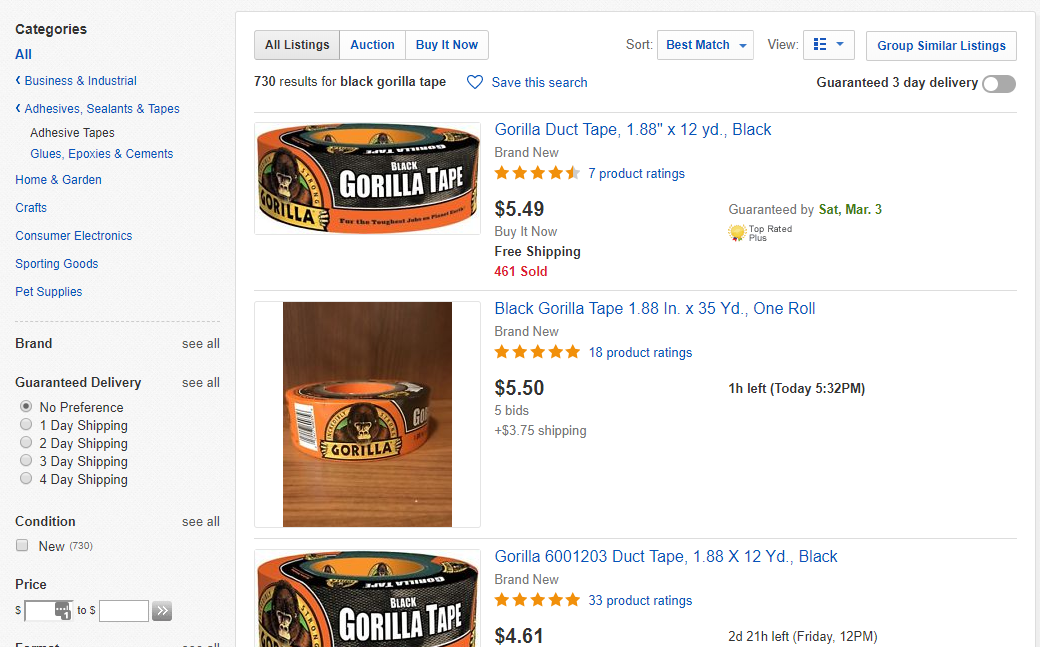 To this: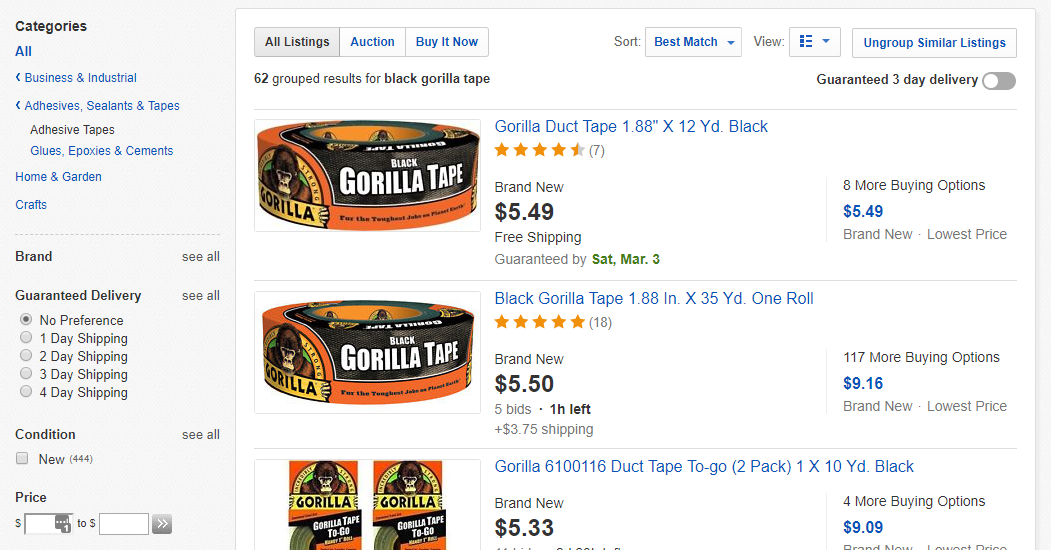 What's the difference? In the top image, every listing appears in search, so every seller gets a chance. In the bottom image, all sellers offering a specific product variation are lumped together. 730 listings are boiled down to just 62 product pages.
Why is this a big deal? Because a refined version—the new "product-based shopping experience" eBay is promising—will become the default search method in the near future. The early stages have already gone into effect:
Mid-March: Sellers began seeing warnings in Seller Hub and My eBay about certain products (such as iPhones and Rokus) that needed to be matched to the catalog. This required knowing the item's GTIN.
End of April: Any sellers who ignored the warnings about matching their listings to the catalog had those listings removed from buyer search results.
May: Sellers became unable to list, relist or modify listings of affected products unless they matched them to the eBay catalog.
Throughout 2018 and 2019, these changes will be rolled out to "more categories and product lines" as the catalog is expanded "in phases."
Most likely, all but a handful of categories (presumably including certain antiques and art) will use this search method by default by the end of 2019.
The result? Rather than scrolling through all listings of an item, buyers will see product pages—much like on Amazon. And unless they dig deep, they'll only see a select few sellers' offerings.
Which Listings Get Seen?
Here's an example for a MacBook: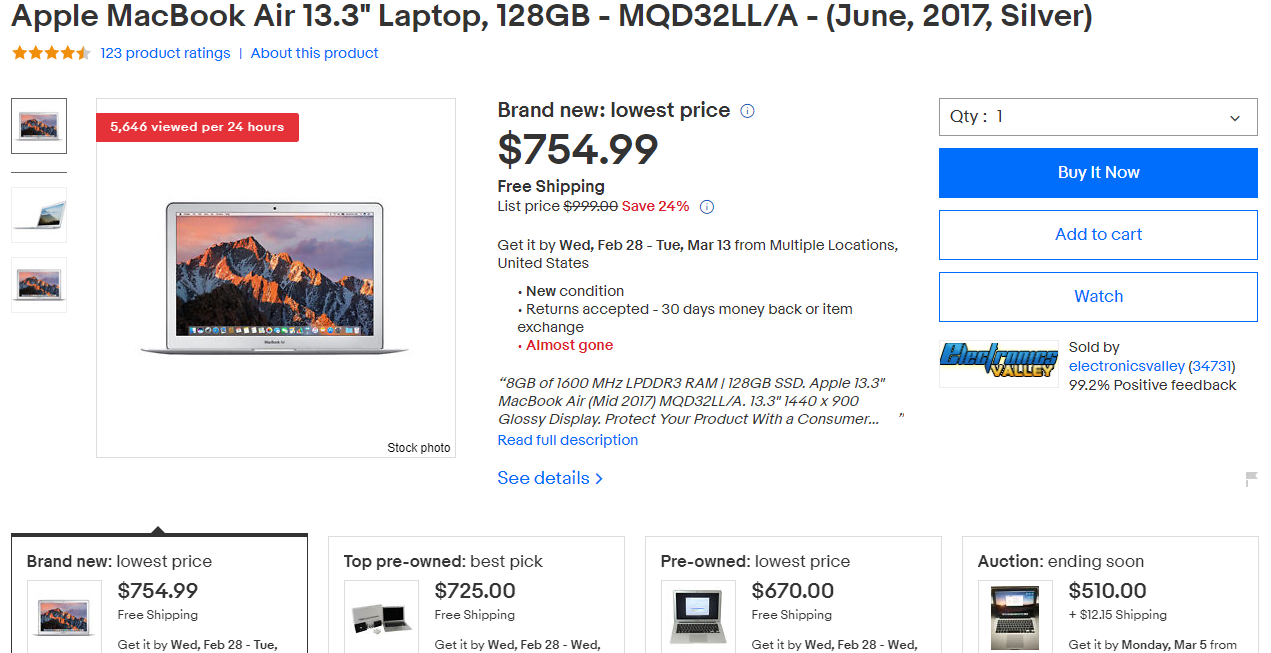 In the above image, only listings that top the following categories appear:
Brand new: lowest price.
Top pre-owned: best pick.
Pre-owned: lowest price.
Auction: ending soon.
Another common option is "Our pick"—the listing that tops eBay's search algorithm.
Strategy: Plan to Get Your Listings Featured

eBay says you must do the following to get featured:
Be "at above standard" (likely referring to eBay's seller performance standards).
Avoid running out of stock.
Keep your price and shipping options competitive.
From what we see here, sellers have three ways to get noticed:
Have the lowest price for the item's condition (used, new, refurbished, etc.).
Outdo all other sellers in eBay SEO (which includes the three requirements mentioned above) to reach Our Pick / Best Pick.
Use auctions and hope buyers see your listing right at the end!
You'll either have to choose one of those paths or take an alternative, such as bringing in off-site traffic or using Promoted Listings. More on those later.
Note that eBay SEO will see major changes. Just like on Amazon, resellers of new items will need to place less importance on keywords and much more on customer service and pricing.
Providing better customer service is already the fastest way to make more money on eBay, and it will become even more powerful with these changes. Don't limit yourself to eBay's lackluster customer service tools—your competitors won't. Integrating eBay with a helpdesk will provide higher ROI than ever before.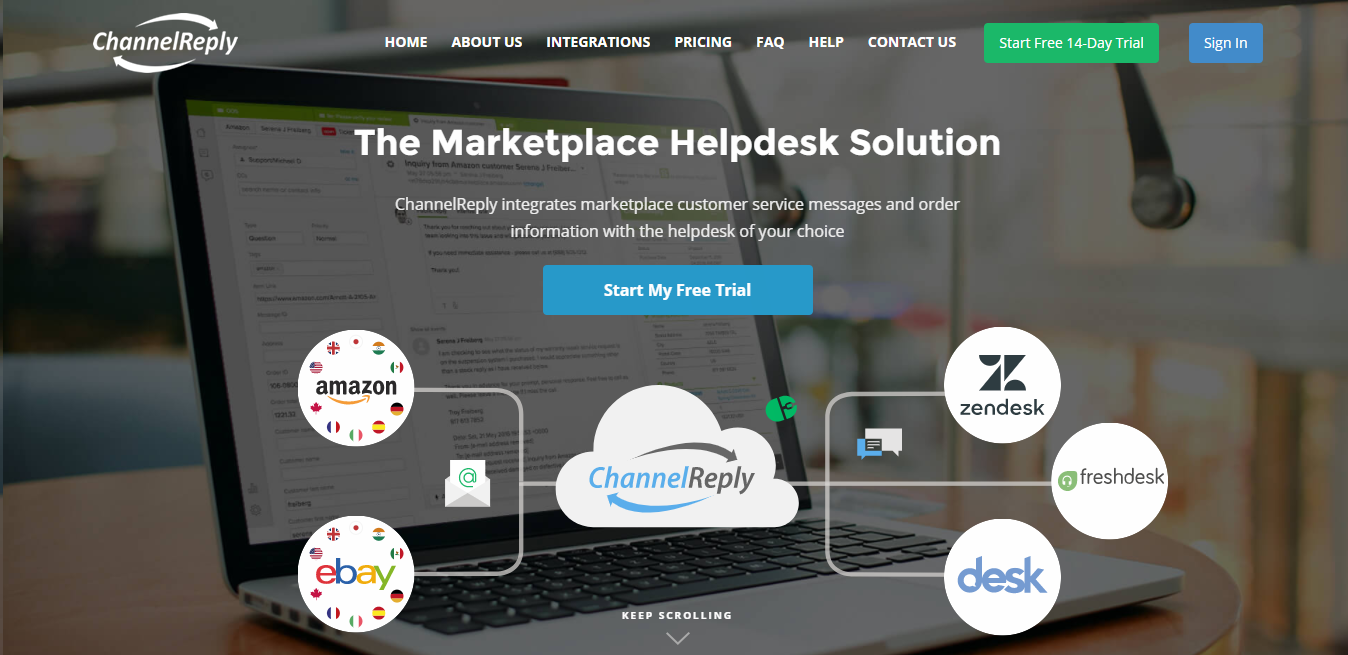 ChannelReply lets you manage eBay and Amazon customer service with the uber-powerful support tools of Zendesk, Freshdesk, or Desk by Salesforce.
Likewise, the science of how to price on eBay will only grow in importance. It takes a deep understanding of pricing psychology to win a buyer away from a prominent lower-priced offer.
Start planning for these changes now. In addition to boosting your customer service and inventory management, find the GTIN for every product you sell on a regular basis. Match it to the eBay catalog as soon as possible. Not only will this save you trouble down the line, it will likely earn you points in eBay search now.
2. eBay Guaranteed Delivery

eBay has been pushing eBay Guaranteed Delivery hard in a clear effort to compete with Amazon Prime. Recently, they lowered the barriers to entry to enable more sellers to use it, even if they don't have much experience yet. And now any qualifying listing from a qualifying seller is automatically enrolled by default.
eBay Guaranteed Delivery is also known as "Guaranteed 3 day delivery" in eBay's search options. It requires the seller to:
Offer one-day or same-day handling.
Use qualifying shipping methods.
Provide the ZIP code of the item's location.
Have a solid track record of handling items and uploading tracking info on time.
eBay will then match buyers to your listing based on estimated delivery time. That way the customer gets their package within three days.
Offering guaranteed delivery already boosts your visibility, thanks to the filter that hides all listings without it: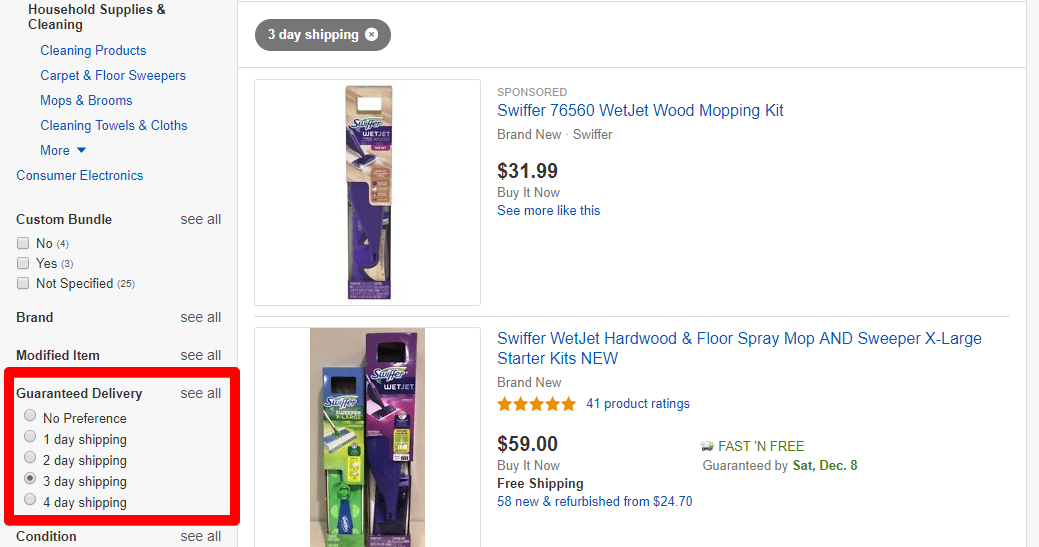 You can always get found by anyone who doesn't use that filter. But with product-based shopping gradually taking over, that likely won't be the case for much longer.
Tactic: Offer It!
eBay has confirmed competitive shipping as a major factor in the new search system. As it takes over, listings that lack guaranteed delivery will likely become all but invisible to buyers. The only ways to get noticed without it will be to sell unique or low-competition products, undercut everyone else, or pay for placement.
Competing on price or ad space is a painful business. Except when listing items with little to no competition, the best option is to gear up and start offering guaranteed delivery now. It will give you an immediate boost and equip your business to compete in the new product-based model.
One major advantage of offering Guaranteed Delivery is that even if you can't dominate nationwide results, you'll often show up first in local searches that use the 3-day delivery filter, even with product-based shopping. You might win Our Pick for your area just because you're the only seller who both has the item and can deliver it on time.
Learn more about eBay Guaranteed Delivery here.
3. Growing Emphasis on Promoted Listings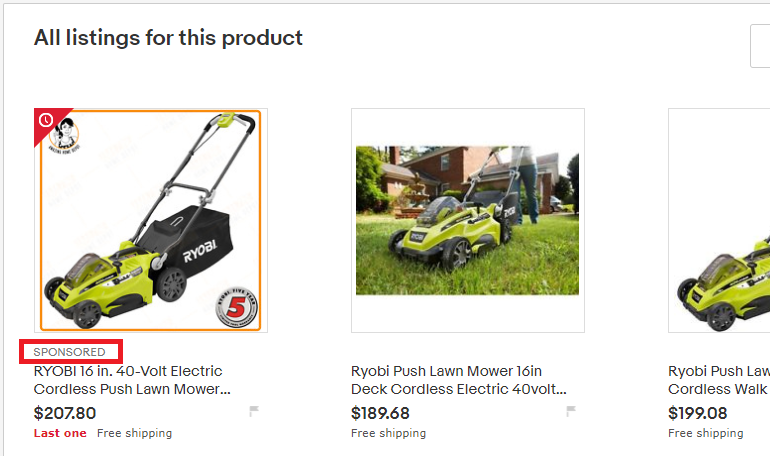 This Promoted Listing on a Group Similar Listings product page appears below the fold, but at least it's the first in the list!
eBay is adding new Promoted Listings placements to its homepage, giving sellers who advertise a better leg up. They also state that Promoted Listings will still gain placement in product-based shopping.
Tactic: Learn Promoted Listings as a Backup
With all but a handful of listings hidden from buyers in product-based shopping, more and more sellers will find they can only make sales with Promoted Listings. Begin experimenting with Promoted Listings now so you have a backup if your listings get buried.
4. New Store Subscription Levels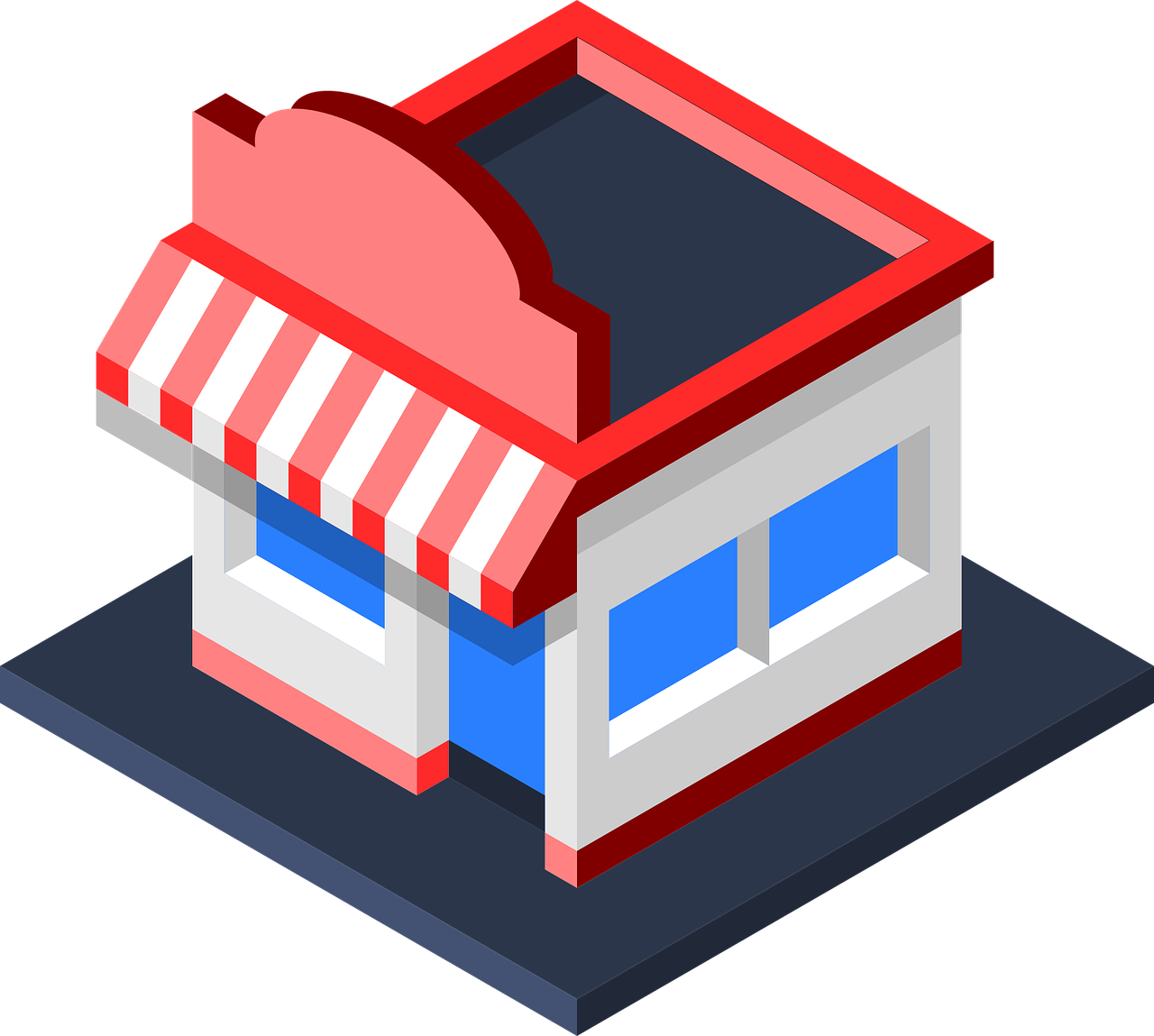 eBay introduced two new Stores levels in May: Starter and Enterprise. Starter is a super-cheap introductory account—just $4.95 per month (paid yearly) compared to $21.95 for the previous lowest level, the Basic Store. Enterprise costs a staggering $35,999.40 per year, but offers savings for truly colossal businesses.
When Does a Starter eBay Store Save Money?
Normally, you get 50 free listings every month. Most additional listings cost $0.35.
Starter doubles your monthly free listings from 50 to 100. Therefore, a $59.40 yearly subscription should save you money if you create about 65 listings per month. (That would normally run you $63.)
If you only want to pay for the subscription monthly, the cost is $7.95. That's only worthwhile if you list at least 73 items on average.
As a bonus, extra listings above 100 only cost $0.30 rather than $0.35 if you have a Starter Store.
If you would pay more than $21.95 per month for a Starter subscription and listing fees combined, then consider going for a Basic Store or better instead.
When Does an Enterprise eBay Store Save Money?
Enterprise costs as much as a new American-made car. It's a whopping $2,700 more per month than a yearly subscription to an Anchor Store. But, it comes with 100,000 free fixed-price listings, plus 2,500 free auction-style listings in qualifying categories.
Enterprise makes up for those $2,700 extra if you create over 64,000 fixed-price listings every month. If that's the case, or if you're close and run over 1,000 qualifying auctions monthly, then an Enterprise Store subscription will pay off.
Tactic: Use Them!
If one of the new Store levels would save you money, you have every reason to sign up! Especially because of the ongoing…
5. Changes to Stores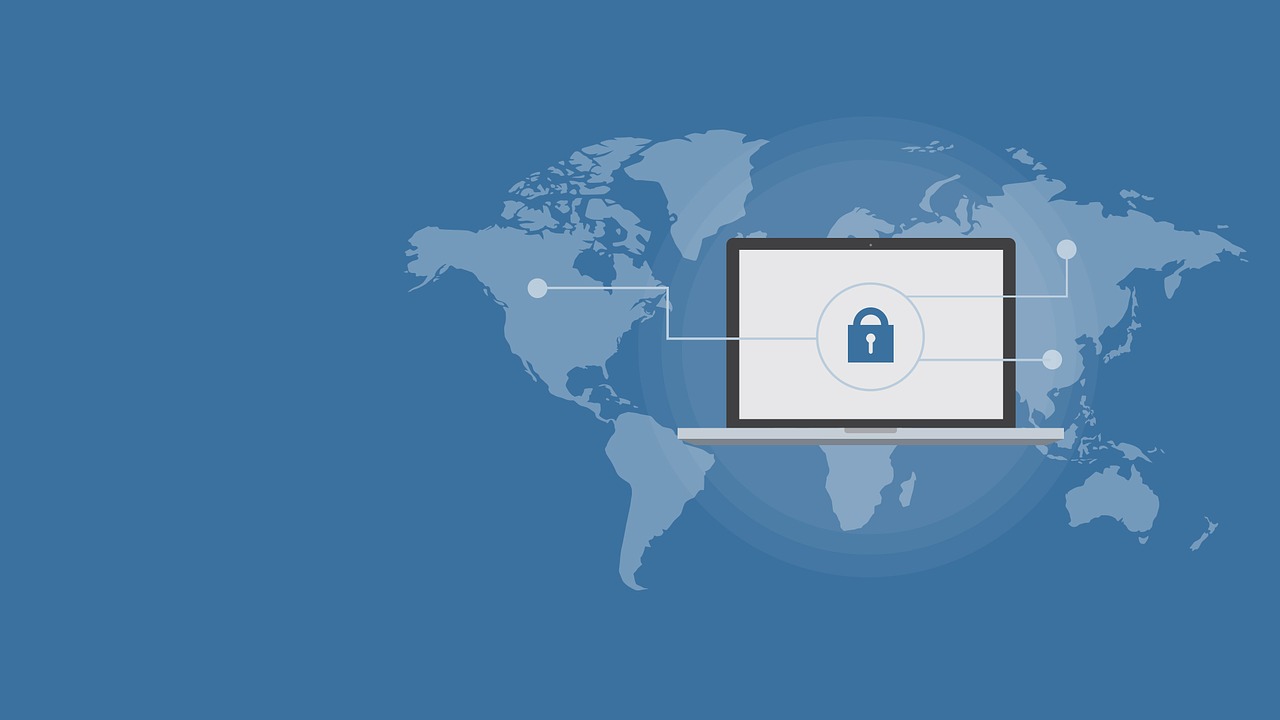 Until recently, eBay Stores allowed custom HTML (great for sellers with a knack for web design) and didn't meet HTTPS security requirements (bad). eBay is changing both situations.
No More Custom HTML in Stores
If you've invested in customizing your Store at the HTML level, eBay is giving you time to brace for the change. While most Stores were auto-updated in May, those with custom content were simply given the option to upgrade then. But eBay will eventually force the update on all Stores.
If you only have custom pages, your Store will auto-update sometime in 2018. If you have fully customized your storefront, you won't face a mandatory update until 2019.
Yet Ragnarok will eventually come. Once you update your Store, whether voluntarily or dragged kicking and screaming, all custom HTML will be erased. Programming your own Store page from scratch will be a thing of the past.
On the bright side, the new Stores will be customizable and look great to mobile shoppers.
Goodbye HTTP, Hello HTTPS
HTTP has fallen out of favor as web security has grown more important. Many browsers have taken to warning their users that HTTP just isn't up to snuff anymore. Here's how Google Chrome is badmouthing all old-school eBay Stores right now:

When you update to the new version of eBay Stores, that warning—and others like it—will disappear. Instead, you'll have a nice, green padlock showing that your site is safe.

HTTPS protects your customers' payment info, improves SEO, and boosts conversions. That's a pretty sweet deal. And since the rest of eBay's Stores update is centered on improving conversions and SEO already, it makes for a powerful update.
Tactic: Update as Soon as You're Ready
Losing all your custom coding sucks. But eBay Stores have been badly outdated, and this update is a huge improvement. If you haven't updated yet, your best option is to do it immediately.
6. Limited Options for Returns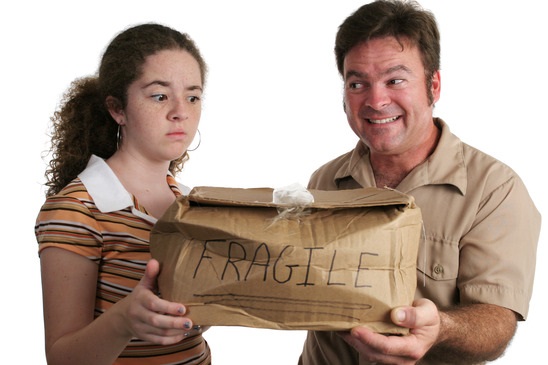 Sellers were recently able to choose between four returns period options on their listings: 60-day, 30-day, 14-day, or no returns. That has changed, and now, most categories no longer have the 14-day returns option.
eBay has stripped away other refund options as well. You still get to decide whether you or the buyer pays return shipping, but eBay no longer allows restocking fees, and partial refunds were temporarily disabled.
These changes went through on May 1. One month later, sellers who offered free returns regained the option to offer partial refunds on those listings.
Top Rated Plus return requirements have also become more difficult. As of June, in most categories, Top Rated Plus doesn't just require 30-day returns, it requires them to be free.
A few categories don't require free returns, though. You can find them here. Additionally, anything in Collectibles & Art will only need to offer 14-day free returns or better to qualify for Top Rated Plus.
Tactic: Choose a Policy that Matches Your Larger Strategy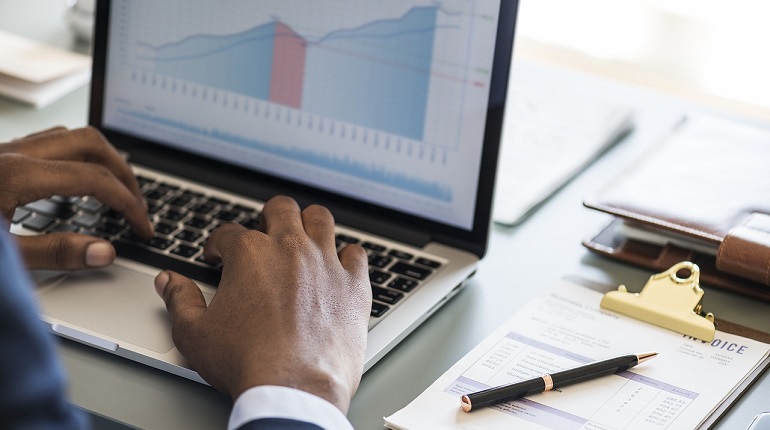 If you already offer 30-day or 60-day free returns, or otherwise will meet the new requirements for Top Rated Plus in your categories, you have nothing to worry about.
For everyone else, it's time to start asking hard questions. Non-promoted listings that are neither Top Rated Plus nor the lowest-priced for their item will likely become all but invisible when product-based shopping takes over. Will you offer a higher-risk return policy to maximize your chance of winning Our Pick / Best Pick, or resort to other strategies like undercutting your competitors?
If you want to offer the lowest price, you can get away with a less generous returns policy that doesn't qualify for Top Rated Plus. That will help you protect your thin margins.
Meeting the new TR+ requirements will be essential for just about everyone else. If you haven't already become an eBay Top Rated Seller, get started now!
7. Improved Seller Protection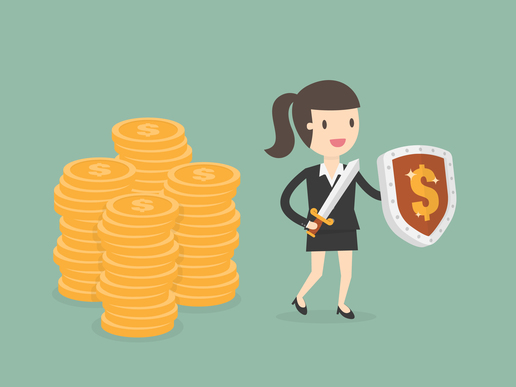 eBay Seller Protection has always been helpful, but most sellers seem to agree that it isn't helpful enough. Some would say you'd have an easier time finding a unicorn than a time when eBay protected a seller.
That might be changing.
Starting in June 2018, eBay began offering more powerful protection for sellers. By far the biggest deals are the protections against negative or neutral feedback. eBay will remove bad feedback if:
It's left over a partial refund on a free return.
The buyer abuses claims and negative feedback by using them too often (in this case, eBay may even remove transaction defects from your record).
The buyer demands something you don't offer on your listing, like a shipping option you don't normally provide.
You ship an item on time and upload valid tracking info, but it doesn't reach the customer on time or gets completely lost.
The buyer fails to pay, or pulls their bid out of your auction.
Some of these protections were already in place. But by expanding them and stating in no uncertain terms that such unfair feedback will be removed, eBay is making a clear commitment to better protecting their sellers.
Tactic: Say "No" with Confidence
It has often been wiser to buckle under a buyer's demands and take a loss than to say no and risk negative feedback. These changes mean that you can refuse unreasonable demands without fear.
Just note that some of eBay's protection is conditional. For example, they'll only remove negative feedback on partial refunds if you offer free returns. Make sure you're protected before acting like you have diplomatic immunity.
eBay Business Strategy 2018–2019
There's a lot to take in here! So, how can you bring it all together in one coherent strategy?
Differentiate

Figure out how you'll cope with Group Similar Listings becoming eBay's default search mode.
Will you try to get selected for Our Pick or Best Pick by providing the best customer service, shipping, and returns, plus a competitive price?
Will you offer the lowest price for the item overall, or for a certain condition like new, refurbished or used?
Will you use a different strategy, like auctioning, using Promoted Listings, or bringing in offsite traffic?
Will you sell unique items to avoid same-item competition entirely and continue using more traditional eBay SEO?
Once you know your strategy for product-based shopping…
Combine Tactics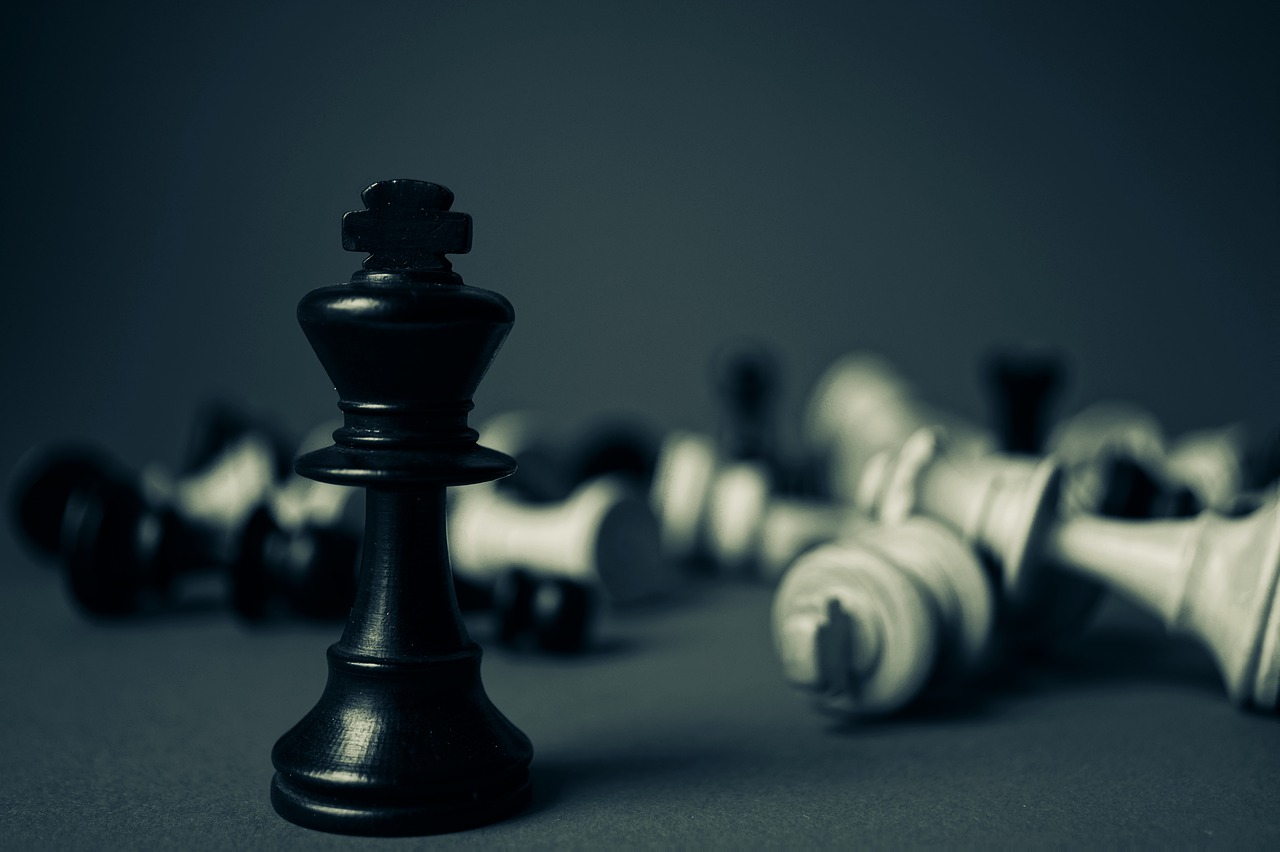 Figure out how eBay's other changes will affect your business. Then select the tactics that will complement your overall eBay business strategy.
Choose Your Store
An eBay Store will help bring search engine traffic directly to your listings, especially now that the May update is complete. If the subscriptions have been too expensive in the past, consider the new Starter plan.
Determine Your Returns Policy
Offering free returns will help you qualify for Top Rated Plus and get seen in search results. It will also allow you to offer partial refunds without fear of negative feedback. In other words, eBay is making it all but indispensable.
We only recommend requiring the buyer to pay for return shipping if you compete strictly on price and can't undercut your competitors otherwise.
Don't Avoid Guaranteed Delivery
Always offer eBay Guaranteed Delivery if you need to win Best Pick or Our Pick.
Even if you sell a unique product, Guaranteed Delivery will boost your visibility and make sure you stay competitive.
Update Your Store
If you already have an eBay Store and haven't updated yet, do it now, even if it means losing a customized storefront. HTTPS alone will almost certainly make it worthwhile.
The Early Bird Gets the Worm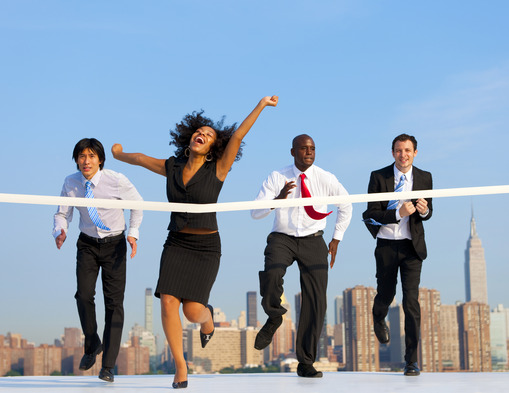 Some aspects of the 2018 Spring Seller Update might not affect your business directly until 2019. But by adapting your eBay business strategy to the changes now, not only will you be ready when they take effect, you'll almost certainly see an immediate sales boost. And with how competitive eBay is about to become, you'll need every edge you can get!