Did you know there's now an eBay "Buy Box" just like Amazon's? It's all thanks to their recently added feature, Grouped Listings. And it has changed the game.
Last updated 6/15/2018.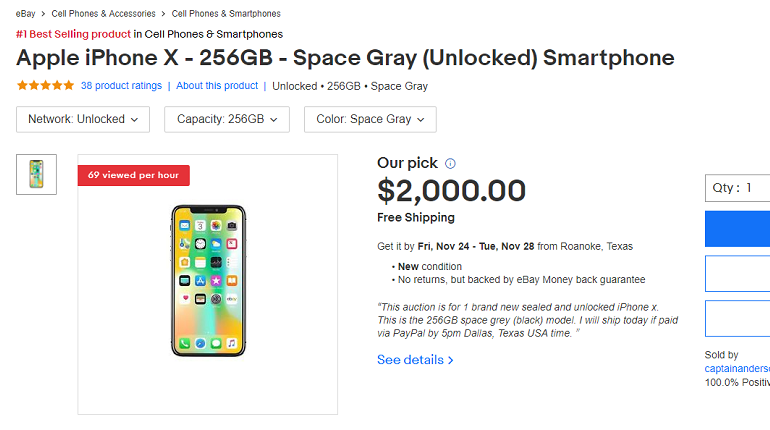 On October 9, 2017, eBay's Grouped Listings feature was released to a handful of users. The "Group Similar Listings" button has since become standard on the desktop version of eBay. A mobile version is expected soon.
This appears to be the end result of eBay's many Buy Box–style experiments. And although eBay has assured sellers they don't need to make any changes to adapt, it will affect buying habits. Here's how it works, and why you need to adjust your strategy after all.
What Are eBay Grouped Listings?
Normally, eBay displays everyone's listings at once. If 800 people list the same item, eBay will show 800 listings of that item.
This screenshot shows a standard search with all 248 results for a specific item: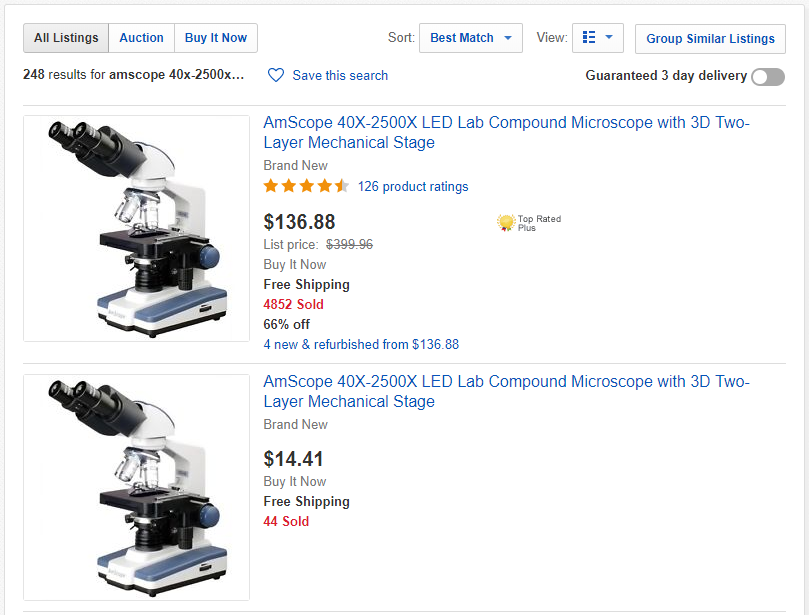 Grouped Listings changes that. Now, you can click the "Group Similar Listings" button to collapse all those listings into one.
In our example, there are now 80 results instead of 248.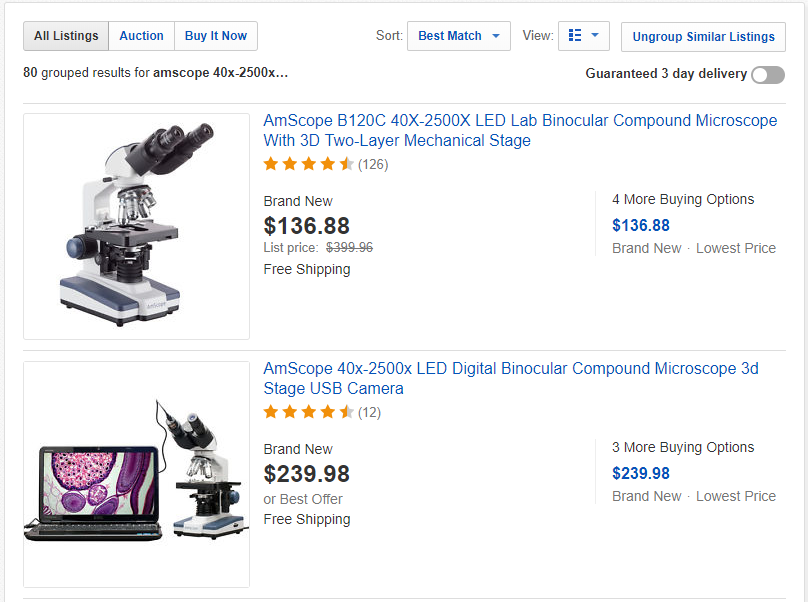 The eBay Buy Box
If that sounds a little bit like Amazon's listing style, that's because it is. When you click through to a Grouped Listings product page, the listing that tops their Best Match search results gets heavily featured—much like the Buy Box winner on Amazon.
(The top listing is displayed as "our pick," as shown above, if it only won Best Match. If it also won in a category like "brand new: lowest price," it will be displayed as that instead. We'll use "our pick" to refer to all of these #1 listings for the rest of this article.)
This eBay Buy Box is even more dramatic than Amazon's.
Amazon shows other sellers' offers in a little box on the right. But for buyers with small screens, eBay can push all listings besides "our pick" below the fold.
On a larger screen, you might also see a handful of other boxes like "pre-owned: lowest price" and/or an auction that's ending soon. Everyone else gets hidden.

The buyer can only see other listings if they click "See all…" on one of the boxes or scroll way down. Even "Frequently bought together" recommendations appear higher on the page.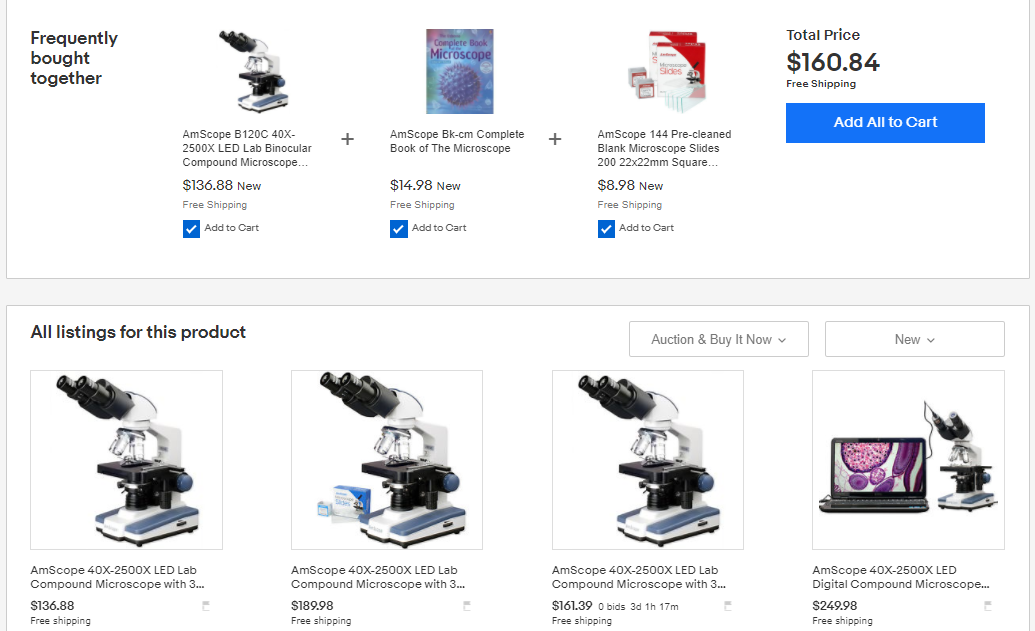 In other words, if you don't get selected for "our pick" and you don't win a category like "brand new: lowest price," your listing will be virtually invisible in Grouped Listings searches.
How Do I Get My Listing Chosen for "Our Pick"?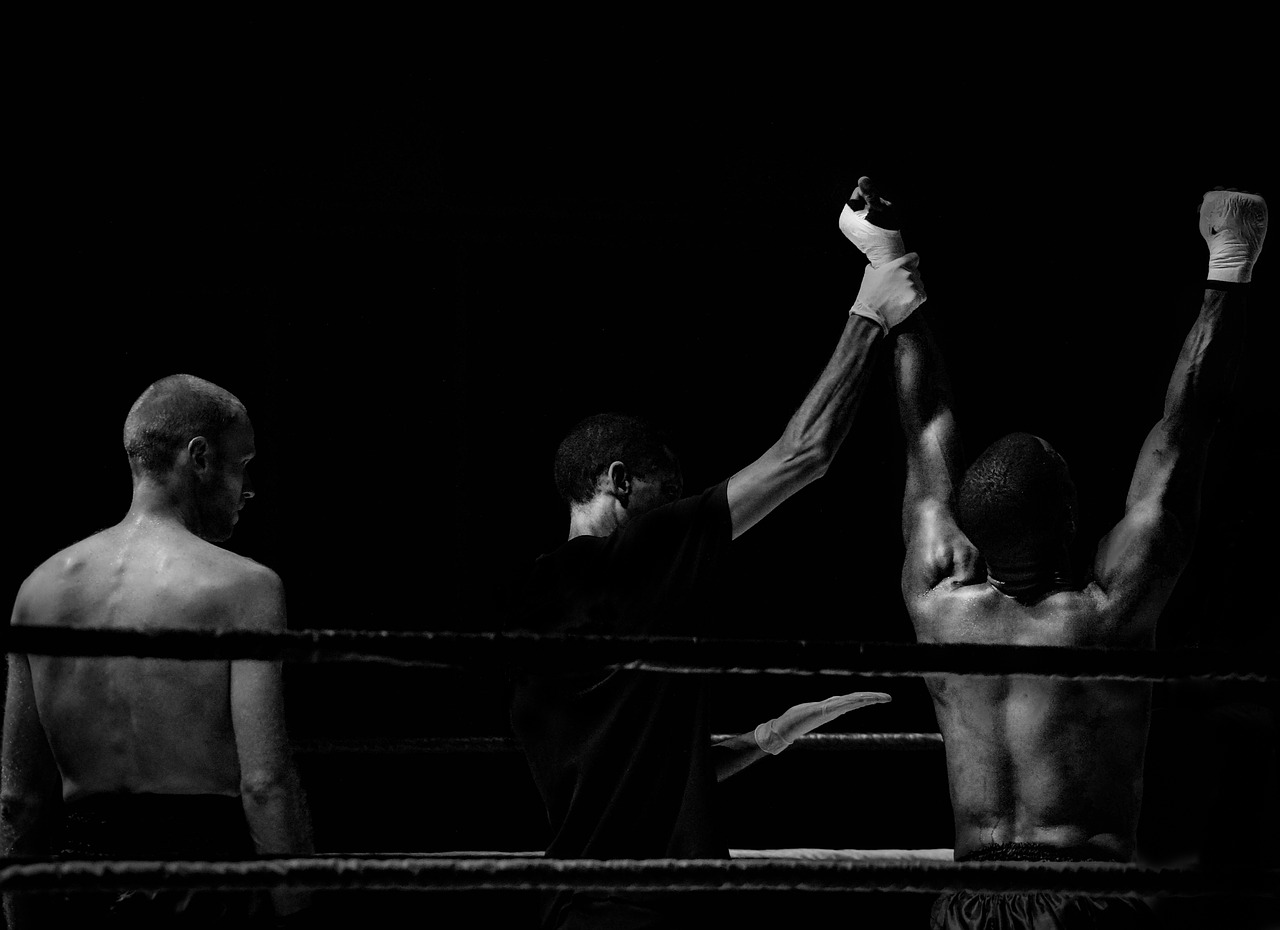 eBay sorts Grouped Listings according to Best Match. "Our pick"—the listing in the eBay Buy Box—is therefore the listing that ranks highest in Best Match for that specific product.
This means it's more important than ever to follow the best practices of eBay SEO. That includes, but isn't limited to, the following:
Matching your product to the eBay catalog while listing.
Maximizing engagement; great photos and descriptions make a big difference.
Having a competitive price (in most cases, this does not mean the lowest price, just on the lower end).
Providing excellent customer service.
This last one, customer service, might seem small, but eBay constantly emphasizes it and it's likely the place where you have the most room for improvement. 8 out of 10 companies think their customer service is excellent; only 8 out of 100 customers agree. We've covered similar sad statistics in our article on exceptional customer service.
Answer your customers thoughtfully, train your support agents well, and accept returns easily. Speed up your replies by integrating eBay with a helpdesk and extend your support hours whenever possible.
The time and money you invest in improving your service will pay off. It brings you a better feedback score and more repeat customers, resulting in higher engagement, improving your Best Match rankings, and therefore moving you closer to winning "our pick" placement. And these improvements go not just for one listing, but for all your listings.
Nothing else has such an impact on your ability to make sales. Never undervalue customer service.
Should I Undercut My Competitors to Win the Lowest Price Box?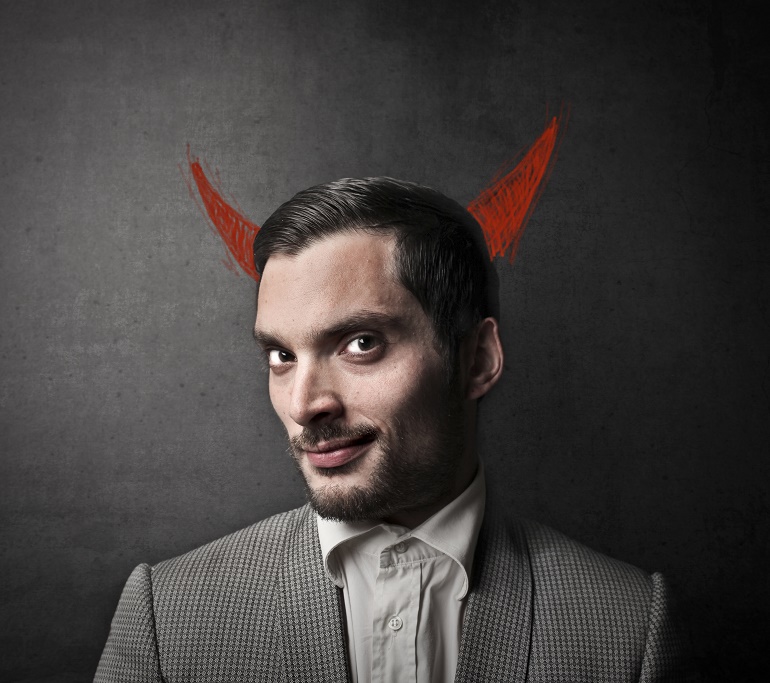 We advise against it. Undercutting may hurt your Best Match rankings, and it often results in price wars that damage everyone's profits—and thanks to how desirable the lowest price box is, price wars will likely be nastier than ever before.
If you want to win the lowest price box, we recommend you simply match the bottom price and work to outperform the other guy in Best Match. That way, you'll have a solid shot at replacing them without driving prices down, and you'll position yourself to win both boxes at once.
Selling with Group Similar Listings in Mind
As more buyers start using Grouped Listings to make purchases, the importance of being #1 in Best Match and winning the eBay Buy Box will grow exponentially. Even second place will be chopped liver. Ramp up your eBay SEO and customer service game now so you don't get left in the dust. And for a detailed survival guide to a post–Grouped Listings world, see "7 Ways eBay Seller Business Strategy Must Change in 2018 and 2019."