If you run your own online business, you may have heard the terms "customer service integration" and "multichannel integration." These refer to the same basic idea: putting all conversations with your customers in one place. Amazon and eBay sellers can use this strategy to provide customer support more quickly and easily.
Last updated 7/3/2019.
What Is Customer Service Integration?
"Customer service integration" refers to combining different support systems. You'll hear this term thrown around by companies performing mergers and acquisitions, as they need to make two companies' customer service systems work as one.
What Is Multichannel Integration?
"Multichannel integration" refers to combining different ways of communicating with customers. For example, let's say you reply to customer requests through both eBay and a Twitter account. If you started using an app to manage both from one place, you would have just performed multichannel integration.
Why Does Customer Service Integration Matter for My eBay/Amazon Business?
If you sell only on eBay or Amazon, then you probably don't need to worry about this stuff. You only need to go to one place to answer your customers' requests already.
Things get a little trickier when you start selling on eBay and Amazon at the same time. You have to log in to eBay to handle some support requests, then switch over to Amazon to answer the rest. This doesn't matter much if you only have one or two support requests per day. However, if you're getting 10, 20, or 100 messages from customers daily, it can change from a minor annoyance to a serious drag on your business.
If you also decide to create an online store—which is a great way to boost your margins by escaping eBay and Amazon fees—then your customer communications can dissolve into chaos. You now have to manage your replies from three different windows. To make matters worse, each one uses a different interface.
Answering customers now takes forever. Training new support employees is time-consuming and expensive, as they have to learn three different systems. And that's all before dealing with things like the uniquely frustrating eBay multiple users problem.
At this point, you need to integrate your customer service systems so your business can continue to grow.
Why Do I Need Multichannel Integration?
If you sell on eBay, Amazon, and your own ecommerce site, you already have three customer service channels to deal with. That's a pain in and of itself.
Social media may also play a major role in how you interact with your customers. That can be a great way to boost your sales, of course. But one day, a customer sends in a support request via Twitter, and suddenly you have four channels. Then somebody contacts you on Facebook. Now you have five.
When your business reaches this point, you can easily spend so much time bouncing between channels that you don't have any time to sell new products. Marketing and sales take a backseat as you focus entirely on keeping your customers happy. Profits flatline and your business stagnates.
What's the Solution?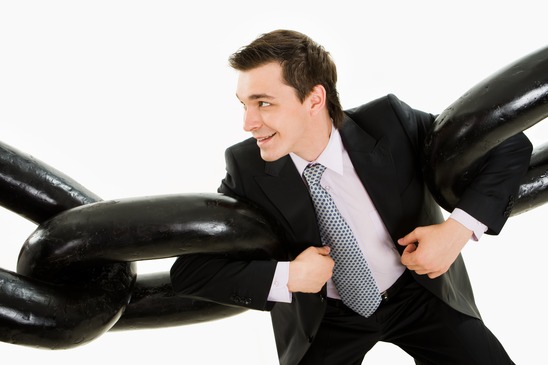 You can achieve a basic level of eBay and Amazon integration with email forwarding. However, this sends messy, incomplete emails, as we discovered during our search for an eBay and Amazon messaging service. You constantly have to log back in to eBay and Amazon to help your customers. This method also fails to bring in other channels like social media.
Multichannel integration can be accomplished using customer service software like Zendesk. For example, Zendesk can accept emails, Facebook messages and Tweets. There is just one downside: you're normally stuck with the sloppy emails forwarded by Amazon and eBay.
So, how does one achieve multichannel customer service integration for Amazon, eBay, and an online store?
We couldn't find a solution online. So we decided to create our own: ChannelReply.
How It Works
ChannelReply lets you see all your eBay and Amazon messages in Zendesk, Freshdesk, Help Scout or Gorgias. It replaces the nearly-useless jumbles created by traditional email forwarding with neatly organized tickets in Zendesk or the helpdesk of your choice.
With a helpdesk and ChannelReply, you can combine all your customer service systems and channels. No more running from screen to screen or dealing with the unique challenges of each platform. You can finally get all your customers' questions in one place and go back to growing your business.
If you already have a helpdesk, start your free ChannelReply trial now or take a moment to learn more about how we work. If not, go start your free Zendesk, Freshdesk, Help Scout or Gorgias trial to take your first step!
We used our own online business to test and refine ChannelReply and sincerely believe it's the best way to integrate eBay, Amazon, and all your other customer service channels. We're sure that once you see it in action, you'll think so too. So give it a try for free!