We recently explained how to create an online store to help online sellers like you get started. However, that leaves one big question: how do you set up your own ecommerce customer service system? That's all taken care of when you're selling on eBay or Amazon. How do you handle it on your own?
Here are seven steps toward providing the best customer service possible. We'll start with the basics for small companies, then move on to more advanced options and long-term strategies.
Last updated 3/23/2021.
1. Set Up Your Own Ecommerce Customer Service Email Address
You NEED a support email address. It's the foundation of any good ecommerce customer support system.
We recommend this as the first stop for your online business for several reasons:
Setting up a branded customer service email address is easy and inexpensive. It may already be included as a feature of the hosting or software you used to set up your store.
It's the easiest way to handle your customers. You don't need dedicated support hours, and you can take as long as you want creating a good response to every question.
Nobody ever has to wait on hold.
Your customers do business with you online and they expect to be able to contact you online.
How Do You Do It?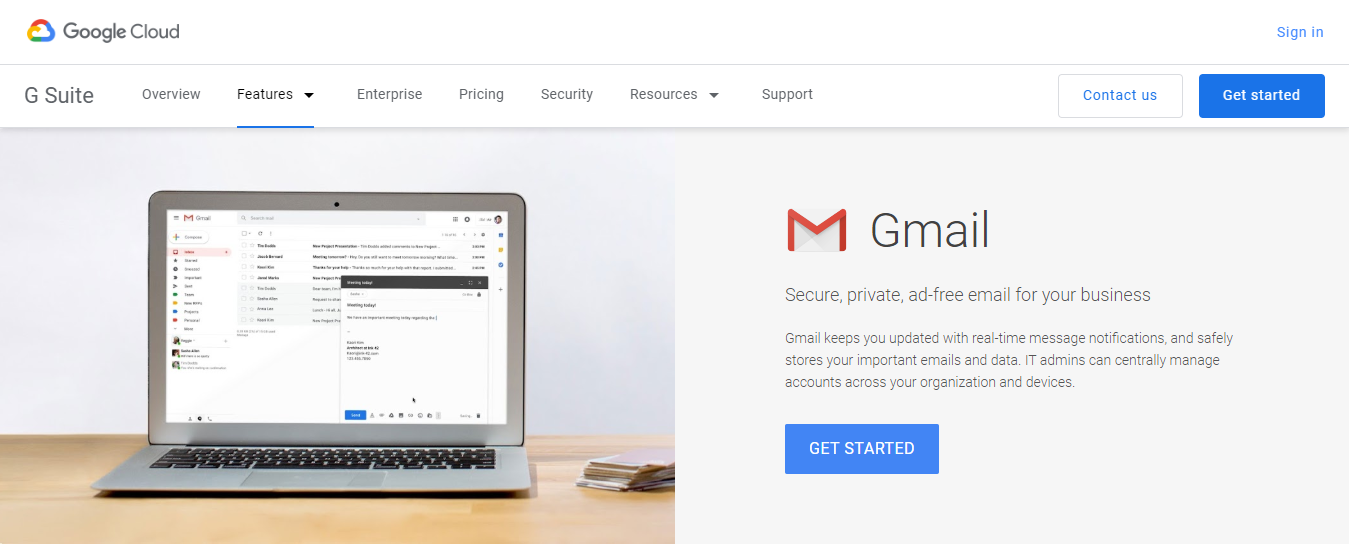 The easiest option is to post your private email address on your website. However, that's certainly not the best option, as an address like jim@gmail just doesn't look very professional. You'll also get plenty of new spam.
There are lots of different ways to create an @yourwebsite.whatever email address. This makes your business look more serious and lets you keep your private email private.
As mentioned above, many webhosts provide free custom email addresses. You can learn how to create one with GoDaddy here.
A great option for Gmail fans is to start a Google Workspace (formerly G Suite) account. The basic version costs $6 per month. It includes domain-specific email addresses, as well as several other helpful tools for the fledgling ecommerce business.
You may also want to consider using a contact form to cut down on spam. These often come included with storebuilders like Shopify and helpdesks like Zendesk. The web is also full of ways to create contact forms for free, but many require a subscription once you get more than a few messages per month.
There are plenty of other options out there. Check any service you already use with your website—they might offer you email forwarding, domain email addresses, and/or contact forms for no additional cost.
2. Create an FAQ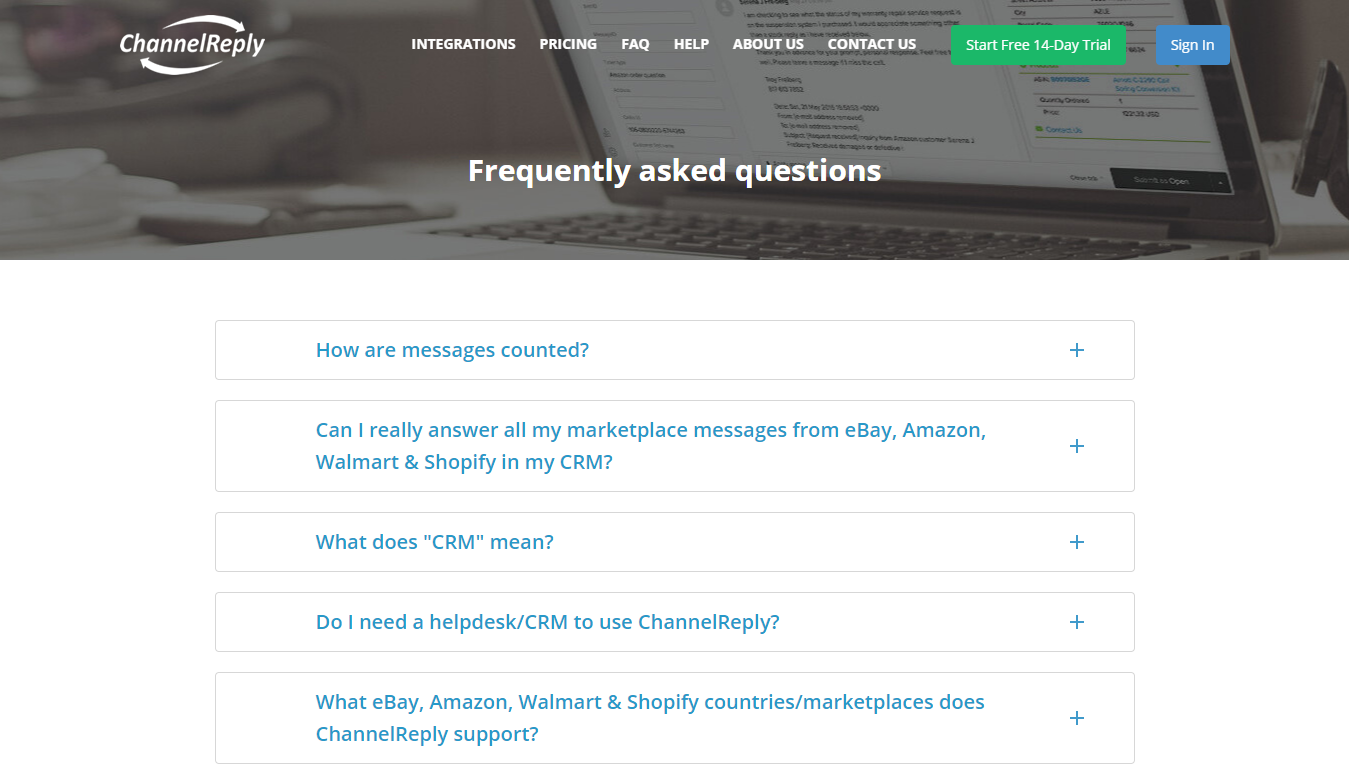 An FAQ is a great thing to have on your site. Here's why:
It's easy to set up.
You can do it for free once your website is up and running.
It saves your customers time by letting them find answers without having to wait for a response from you.
It saves your business time and money by reducing the volume of support requests you get.
How Do You Do It?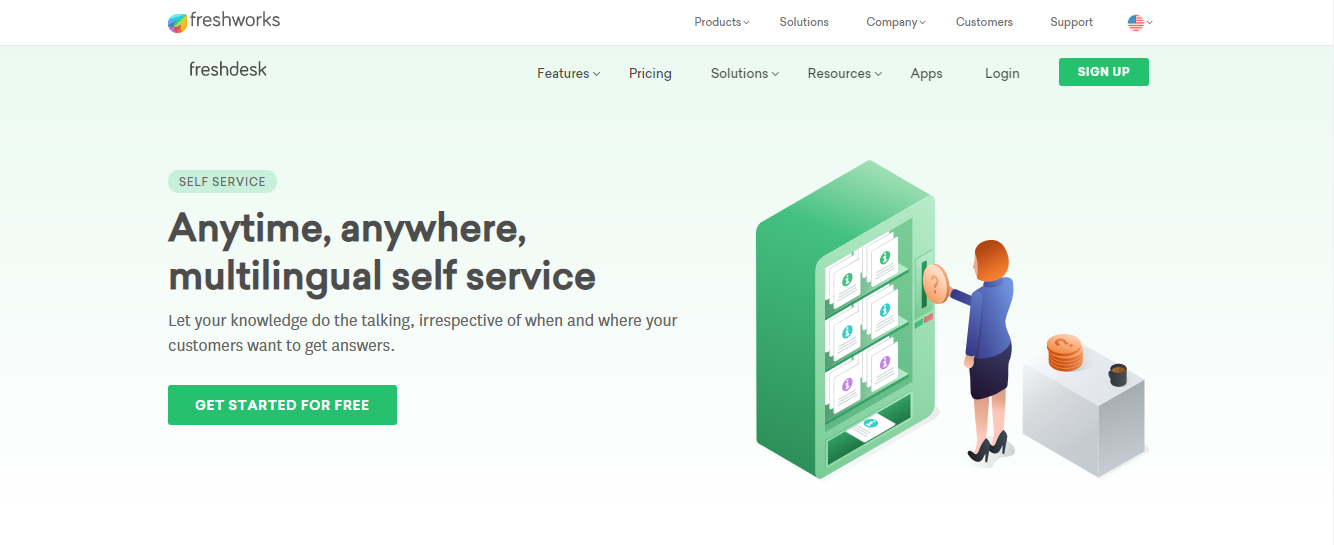 The simplest option is to create a page on your site where you answer your most common questions. If you have a lot of questions to answer and need something more advanced, you can use a knowledge base like Zendesk Guide or the one provided with Freshdesk.
3. Provide Support over Social Media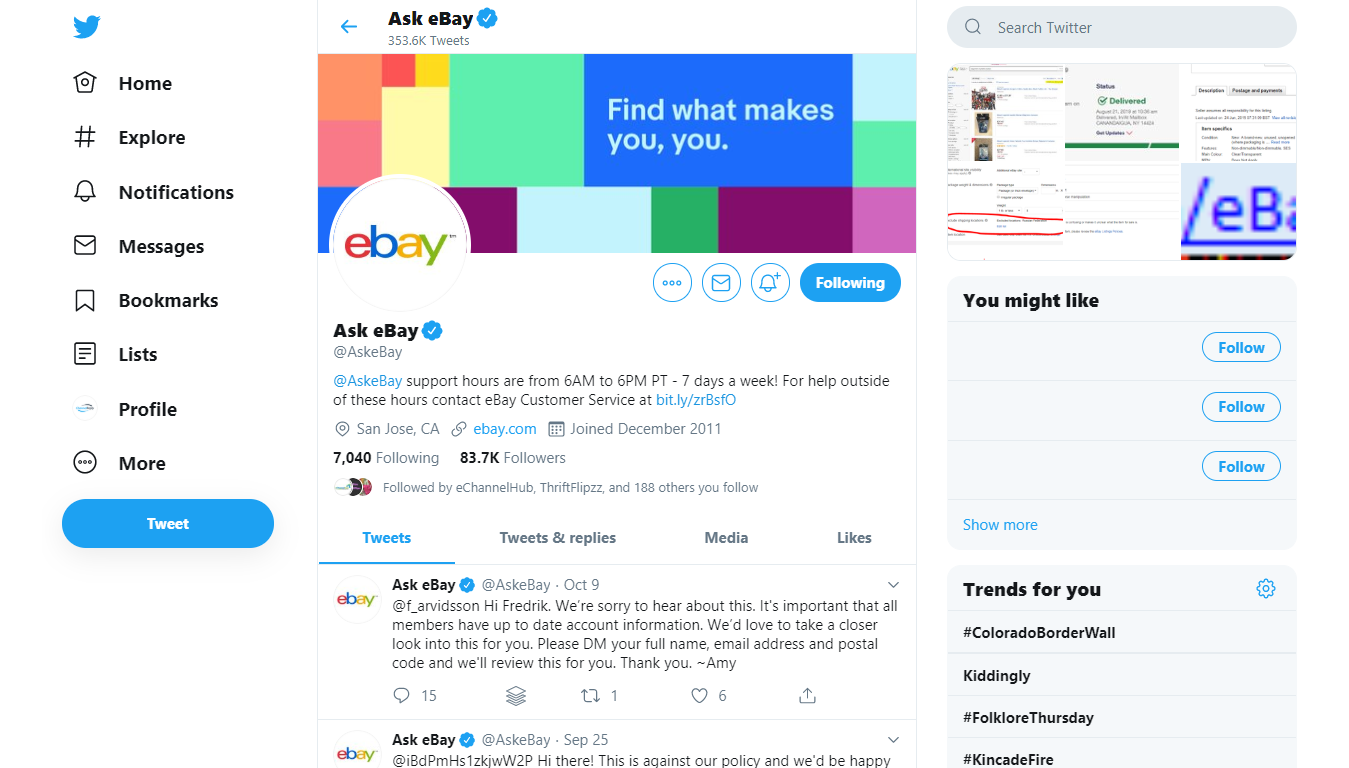 Social media is gaining popularity as a support channel. Back in 2012, Nielsen reported that almost 50% of American consumers used social media to contact businesses. By 2013, it had grown to 67%. In 2020, 80% of consumers were connecting with brands on social.
Here's why you should use social media as an ecommerce customer support channel:
It's generally free.
You can use the social media pages that you've already set up to promote your business—no extra work required.
HubSpot reports that more than 50% of consumers would rather get support over social media than phone or email.
How Do You Do It?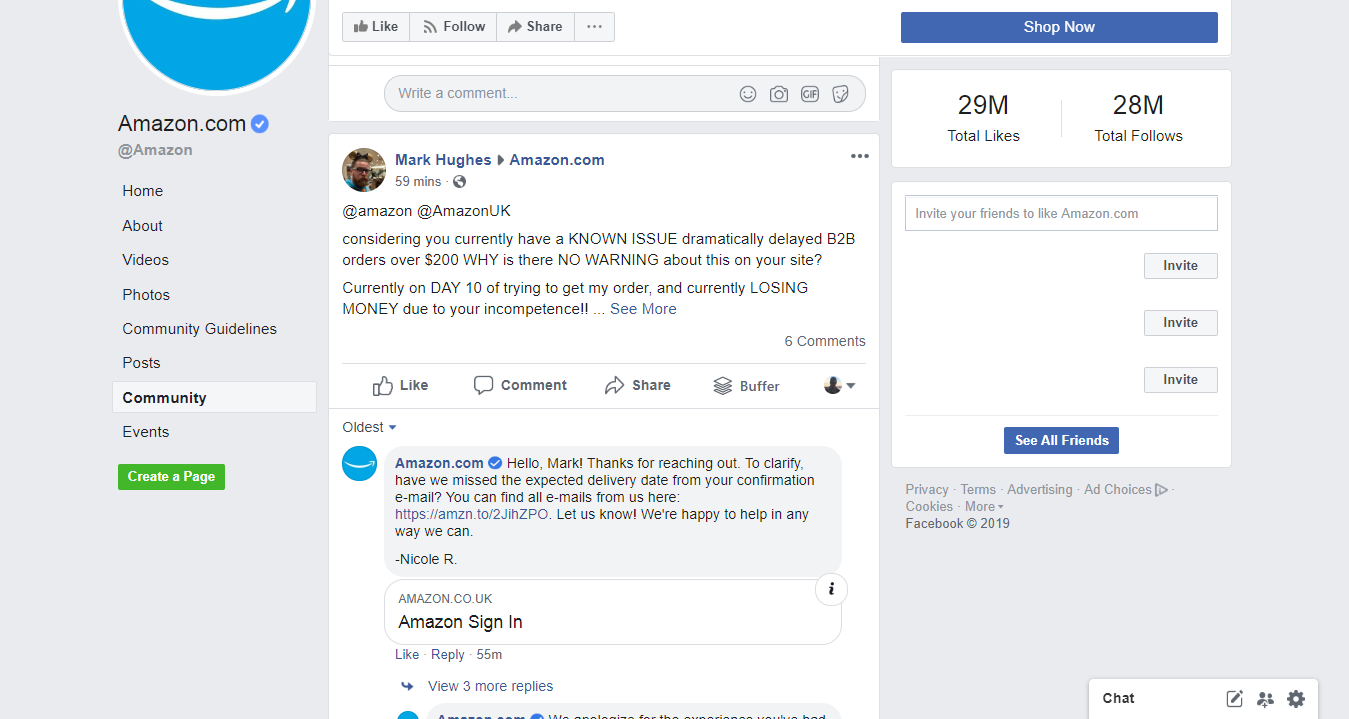 Easy—create business accounts on the different social media channels, then when customers contact you, answer them. This is generally straightforward. However, you may have to jump through a few hoops on some platforms.
For example, people may not be able to message your Twitter account unless you follow them. That can stop some customers from reaching you, so you may want to make sure you have opted in to receive direct messages from anyone. Learn more about private messages on Twitter here.
Take the time to learn each platform and soon you'll make a lot of your customers happier.
It's worth noting that several types of customer service software, such as Zendesk and Freshdesk, can convert social media messages and emails into tickets. This allows you to answer all of your support messages from one place.
4. Offer Live Chat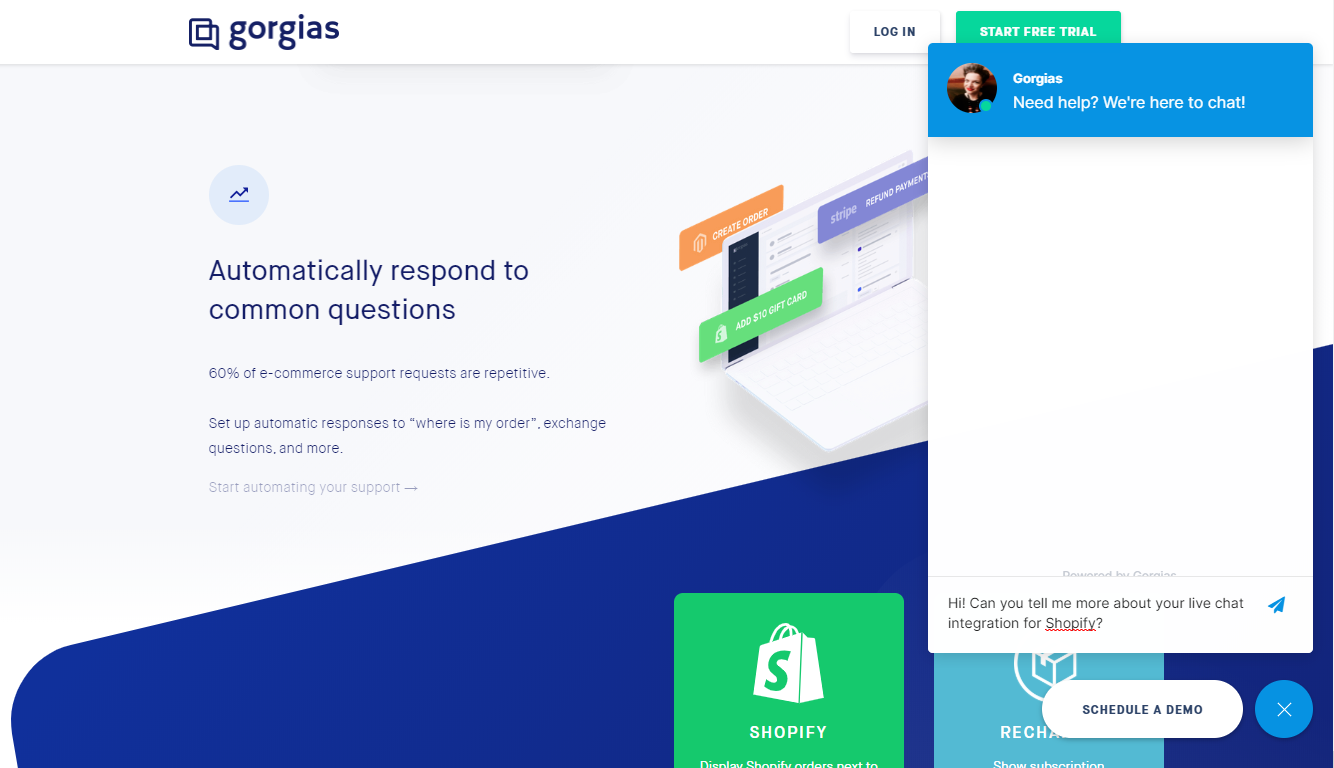 There are huge reasons to use live chat as an ecommerce customer support channel:
Using live chat makes customers three times more likely to buy.
It has higher customer satisfaction than any channel other than phone support.
More than 40% of consumers prefer live chat over all other support options.
Help Scout (citing Zendesk data) reports that 85% of customers who used live chat were satisfied with the support they received. In comparison, social media support only had satisfaction ratings of 74 to 81%, and email had satisfaction ratings of 82%.
If you're pushing for great ratings or just want to provide exceptional customer service, live chat is the way to go.
How Do You Do It?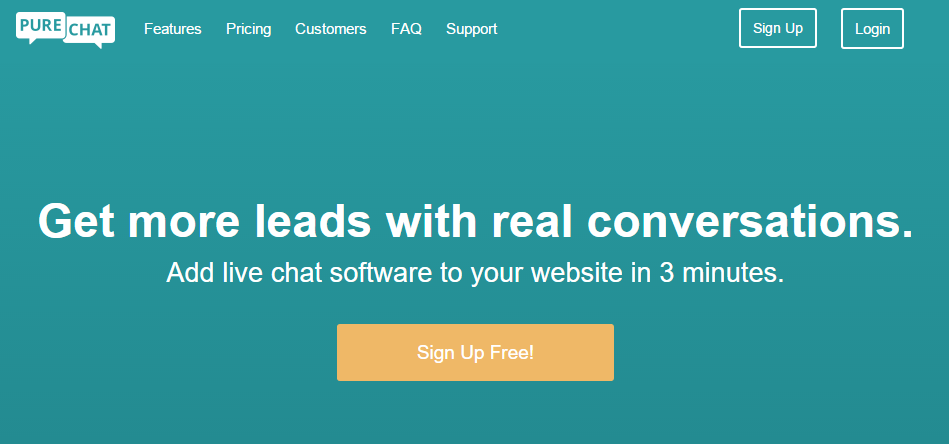 One of the most popular options is Pure Chat. And if you choose a helpesk like Help Scout or Gorgias, live chat is usually either included or available as an add-on.
5. Support Your Customers over the Phone

As recently as 2013, phone support had abysmal customer satisfaction and was a despised support channel. Long hold times, horrible muzak, confusing menus, and poorly trained overseas agents were the norm.
But that's all changed. With companies competing on customer experience, phone support now has the the highest satisfaction ratings of any channel at an incredible 91%.
Here are more reasons why you should offer phone support:
Hearing a human voice is important to many customers.
You can often get a better idea of your customers' opinions about your services and products by talking to them directly.
Since the phone is one of the oldest and most popular customer service channels, people are just used to it.
How Do You Do It?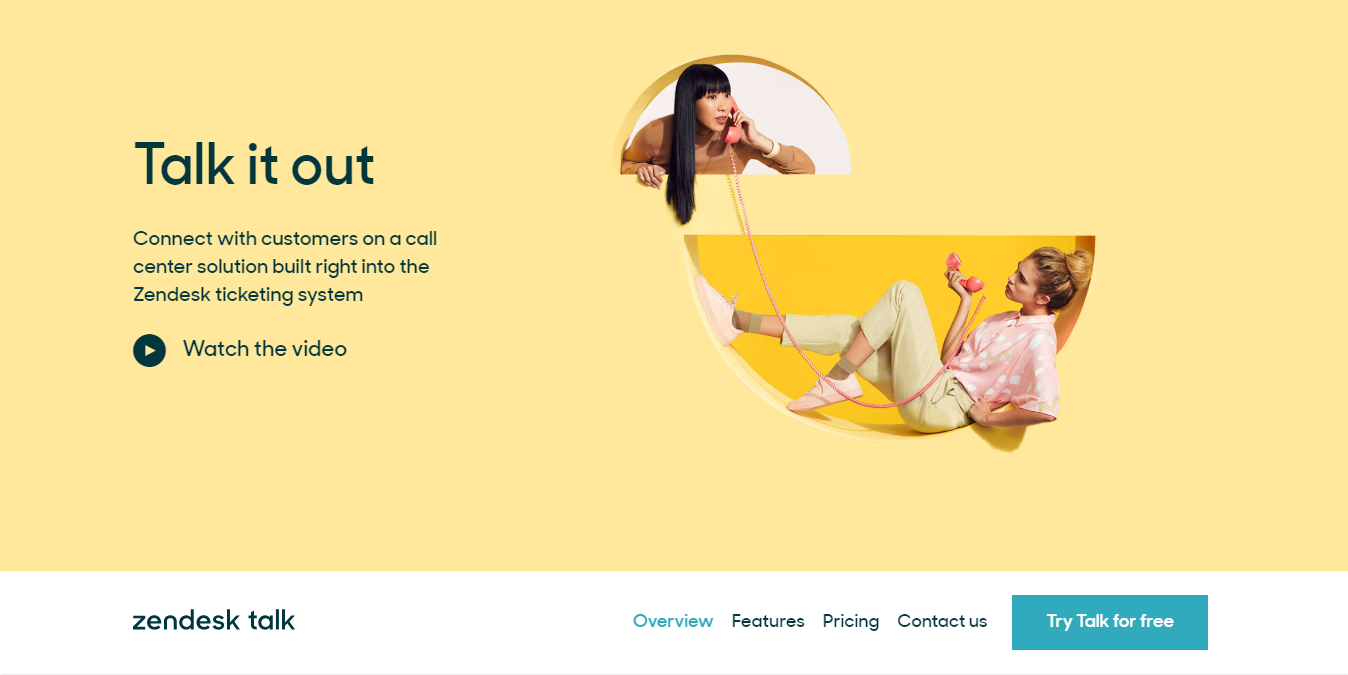 You could use your personal phone number. However, do that and I guarantee you'll get floods of scam calls and a bewildering number of rings from people who have the wrong number. (I speak, tragically, from experience.)
You should handle phone support professionally from the very beginning. Set specific support hours that your business can reasonably handle. Get a dedicated support number that you can use online fearlessly.
There are some great places to buy business phone numbers online, such as Grasshopper.com and 800.com. This Shopify article also lists other options worth investigating. You can also get support phone numbers from Zendesk and integrate them right into your existing support system.
6. Create an Online Community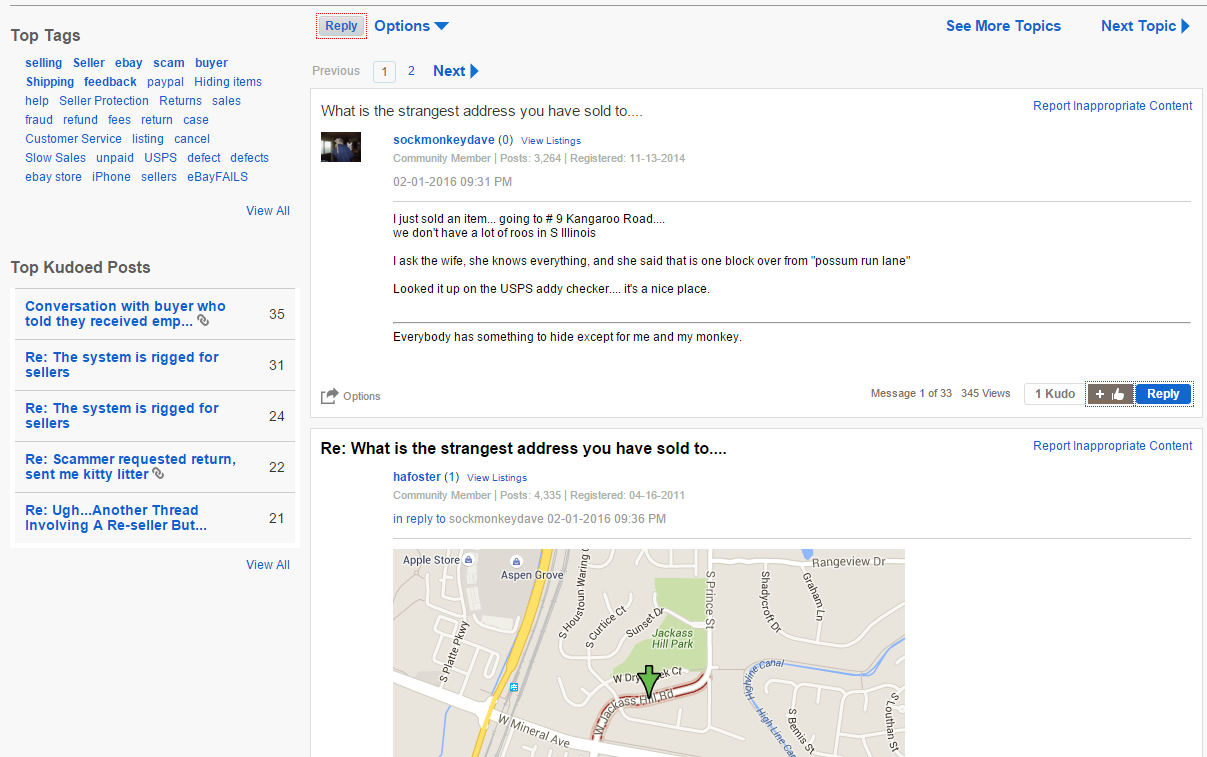 Here's why it's a good idea to set up an online community, such as a forum, on your site:
It allows customers to answer each other's questions, cutting down on the amount of support you need to provide.
It's low-maintenance—you just need moderators to catch spammers and the occasional rude post.
If you're willing to invest more time and money into your forum by answering the questions your customers post there, it can serve as an extension of your FAQ, leaving permanent answers online where everyone can see them.
Forums often get lots of traffic from the search engines.
How Do You Do It?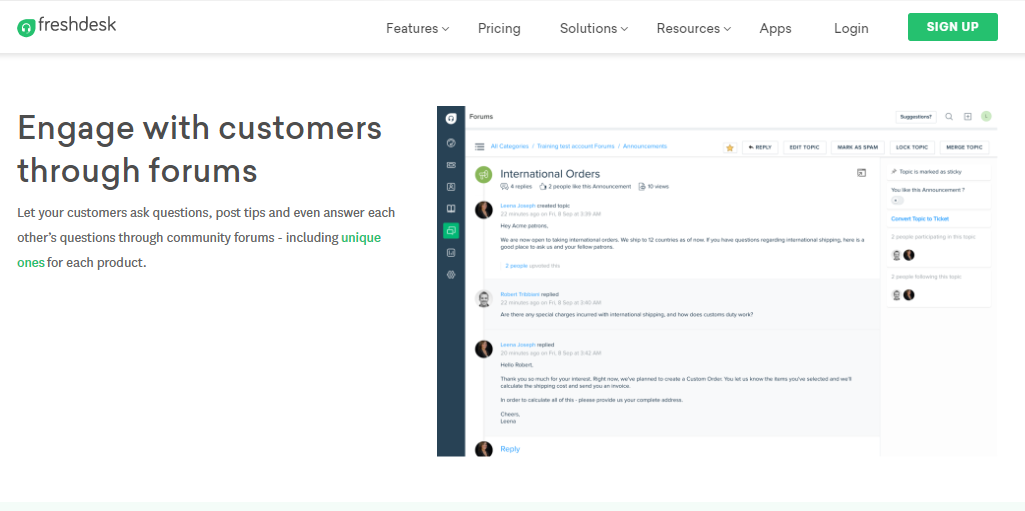 If you built a WordPress site, there are numerous ways to add a forum, many of them free. Sometimes webhosts provide forum add-ons. And if none of your other services provide forum functionality, you can use dedicated programs like vBulletin.
Many helpdesks also allow you to build a community forum. Freshdesk comes with community forum capabilities at its mid-level plans and above, and Zendesk community forums are included with their high-level Zendesk Suite bundles.
7. Integrate Your Ecommerce Customer Service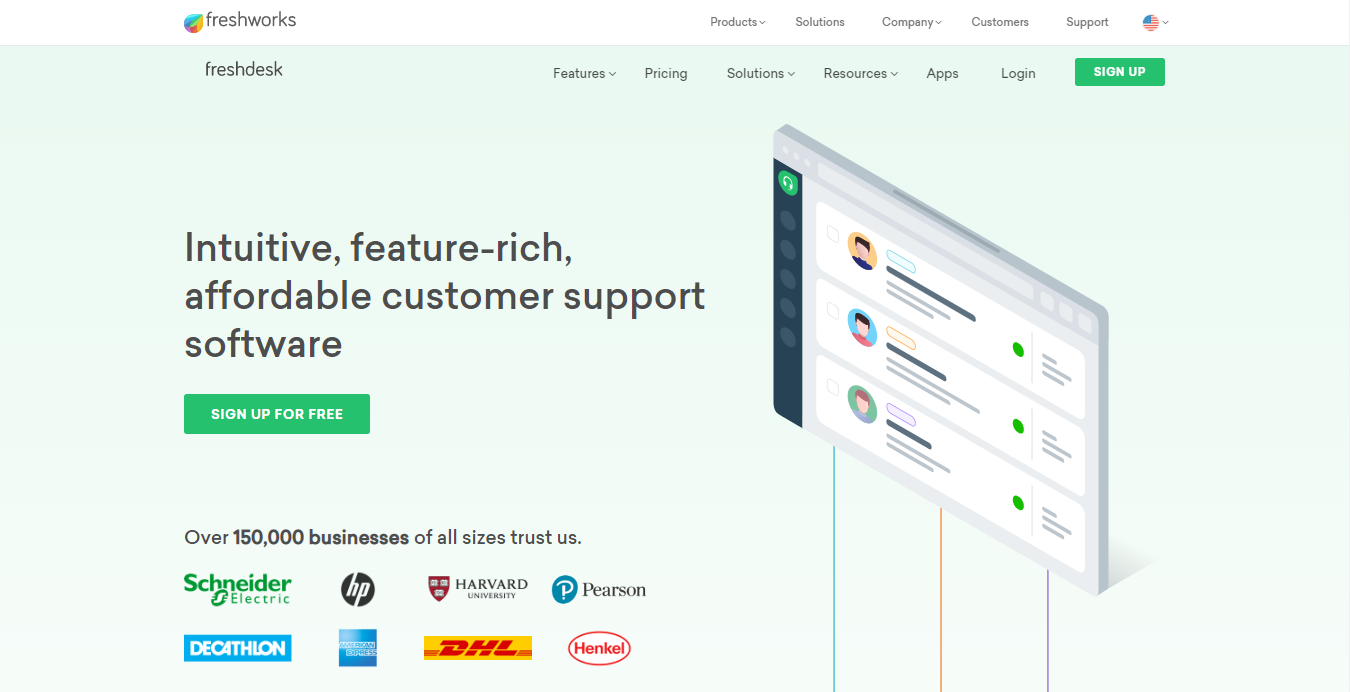 There's only one downside to offering customer service through so many different channels: it becomes difficult to manage. If you used a different provider for each one of these channels, you could be answering emails with Gmail, replying to messages on Facebook and Twitter in separate windows, managing chat through its own client, dealing with phone calls through the company that provides your phone support system, and managing your forums through their own software.
And that's before going into the fact that you'd be paying five or six different monthly payments, and contacting a different company for support every time something went wrong!
You might have noticed that Zendesk and Freshdesk integrate just about every imaginable channel. Both allow you to handle everything from one place, meaning you don't have to switch between windows all the time. With the exception of the occasional third-party add-on, you only have to contact one company for support, and you only have to pay one company each month.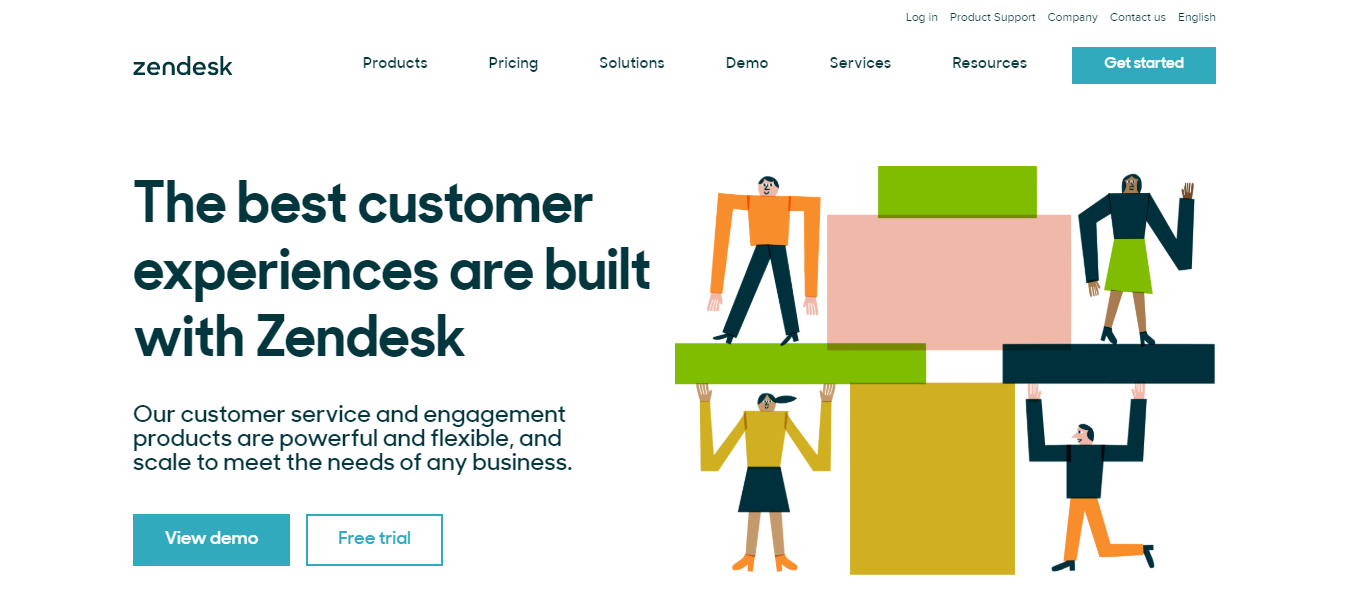 This is called multichannel integration. And once you achieve it, you can provide support that blows away your competitors without bogging down your business.
As such, we highly recommend using Zendesk or a comparable competitor like Freshdesk, Re:amaze, Help Scout or Gorgias from the very beginning. They offer free trials and low-priced starter options. Trust us: it's way better to start with all your ecommerce customer service channels in one place than to open a gazillion accounts and try to integrate them later!
Psst . . . do you sell on sites like eBay and Amazon? Pretty much the only thing that Zendesk, Freshdesk, Re:amaze, Help Scout and Gorgias need help with is integrating those marketplaces. That's where ChannelReply comes in.