Amazon is famous for its customer relationship management. Polls have ranked it as the most trusted online shopping site in America, and in 2015, some ranked Amazon Prime #1 among all loyalty programs. So how can a small ecommerce business compete with the mighty Amazon CRM strategy?
One should always learn from the best. Here's how you can use Amazon's methods for your own online business:
> Psst—looking for how to build a good CRM strategy as an Amazon seller instead? Read our guide to getting a great Amazon seller rating.
1. Limit the Need for Customer Service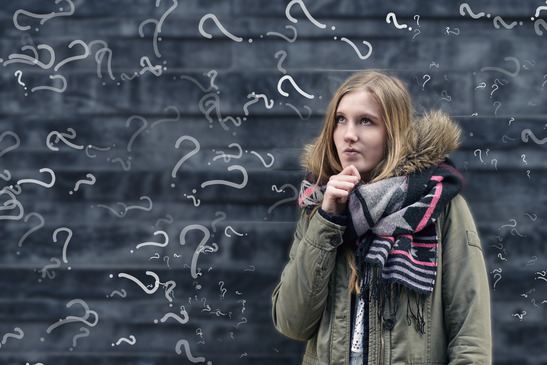 Oft-quoted CRM strategist Brent Leary once said he'd spent 17 years shopping on Amazon and never contacted customer service.
That's the beauty of Amazon: it runs like a dream. I made my first purchase there in 2008 and have continued to buy there since, and not once have I ever seen the website go down, had difficulty making a payment, or gotten ripped off. Neither have I ever needed to ask anyone a pre-sales question.
This smooth operation has made Amazon a marketplace that buyers come back to again and again. But how do they pull it off?
Build an Easy-to-Understand User Interface
Anyone planning to create an online store can learn from Amazon's user interface. It's clean, easily searchable, and easy to understand. The most important things here are:
High-quality images
Accurate descriptions
Plainly visible prices and ratings
Neatly organized categories
A clear checkout process
Shopping on Amazon is as easy as shopping in a grocery store—and I mean a traditional one, not one of those labyrinthine co-ops clearly designed to drive customers insane. Need flour? Every type of flour we sell is in the baking goods aisle. Ready to check out? Go to the front of the store. Buying on Amazon is as easy as that.
If your grandmother would get confused trying to find and buy something on your online store, it's too complicated. Make it as easy as possible by making sure the above bullet points describe your site. Also, see our article on building your own ecommerce website for the easiest and cheapest ways to create a store with a clean and attractive layout.
Give Users the Ability to Help Each Other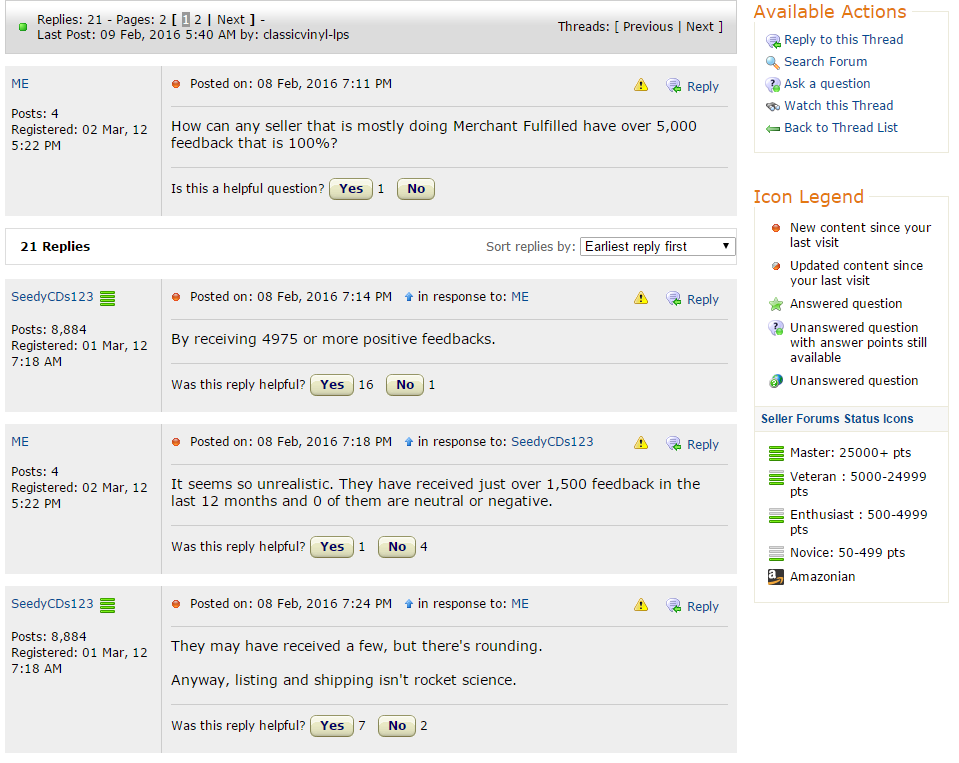 Amazon has an abundance of forums: the general community forum, the seller forums, and even a forum that's theoretically dedicated to their blog (though in practice it's been taken over by buyers looking for help). Amazon customers of all stripes can easily find the right forum for their questions.
This regularly allows customers to solve each other's problems. When somebody doesn't understand something about how the website or shipping works, for example, they can get answers from their fellow Amazon users.
This has a twofold effect. Firstly, it trims down the number of support requests sent to Amazon customer service, allowing them to help other customers more quickly. Secondly—and more impressively—it gives Amazon users a fallback if customer support fails.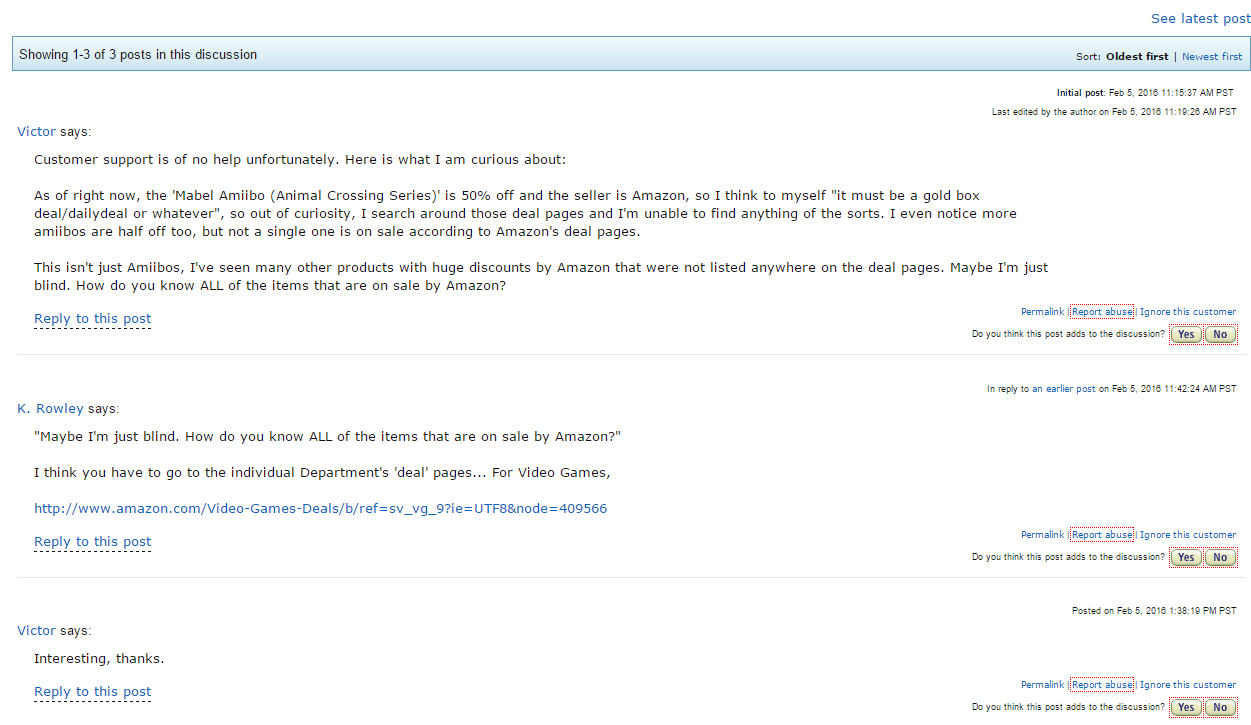 Amazingly, many customers are so well-bonded to Amazon that bad support experiences don't drive them away. They seem to look at problems with Amazon the same way they look at problems with health insurance: it's a critical service, and they will do whatever they can to make it work, even if it means they have to get help from another customer instead of the company.
Having the option to turn to forums for assistance means your customers always have some hope of finding a solution. Some will therefore stick around when they may have otherwise left for greener pastures.
For help with building a customer support forum, see "6. Create an Online Community" in "7 Ways to Provide and Improve Ecommerce Customer Service."
Make Self-Help Easy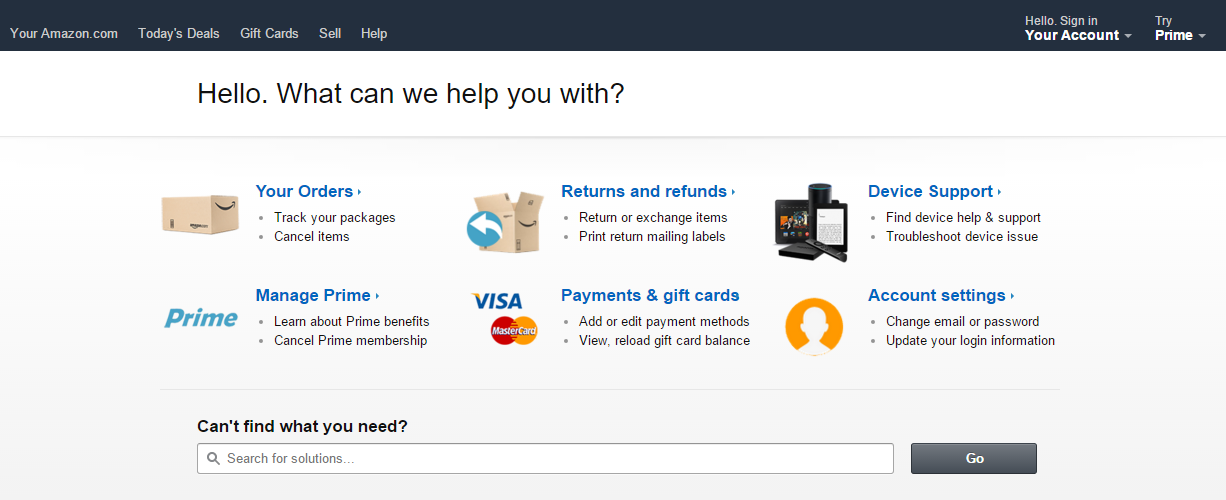 Amazon has an impressive help center: you can review your orders, manage your account, reach the forums, read FAQs, and contact customer service, all starting from one streamlined screen. You can also search for topics if the answer to your question isn't readily visible.
Of course, beyond this screen, Amazon has libraries full of help articles and forum posts by the tens of thousands. But they have made it exceedingly simple to find what you need.
It's the same approach they take to the products they sell: you can search for something specific or just browse a category. Clear labels and easy navigation make all the difference.
With this vast array of self-help options, Amazon makes it easy to find solutions on one's own. This saves customers a lot of time they would have spent waiting for answers from support. And because the link to contact Amazon appears near the bottom, customers see these self-help options first and are therefore encouraged to try them first.
If you want to do this on your own site, there are several CRM platforms that allow you to create a similarly advanced help center. Desk.com, Freshdesk and Zendesk are our favorites (and all three can even integrate with Amazon).
2. Provide Human Support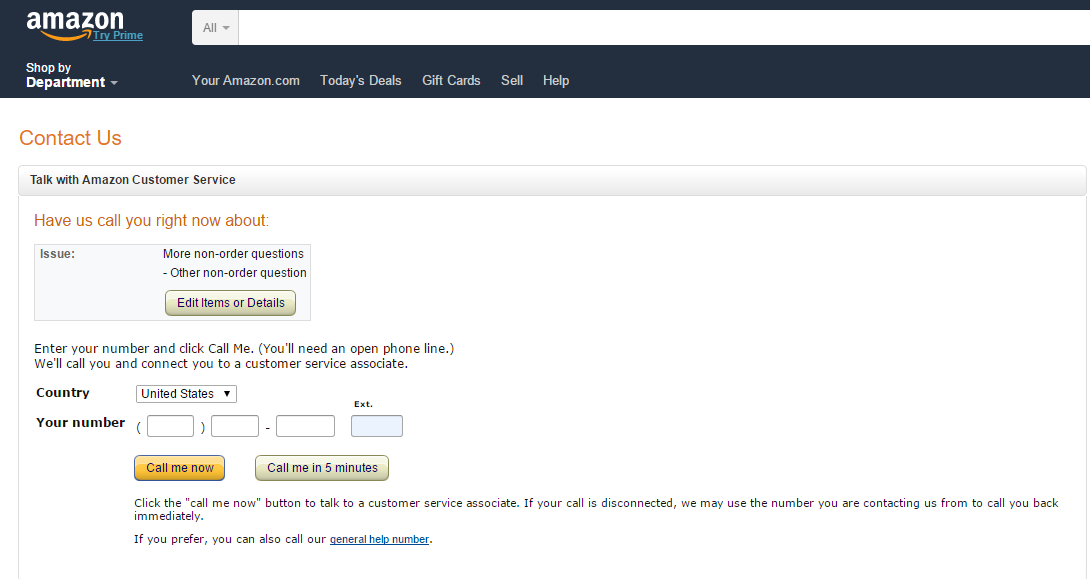 Limiting the need for human support is wise. However, nothing is more frustrating than needing support and being unable to find a way to contact a real person.
While Amazon will try to direct you to their self-help options at first, it isn't too hard to arrange a phone call or to contact them via email.
The amazing thing with their phone support is that if you jump through all the hoops, you can talk to an agent right away—and they'll call you. That means no waiting on hold. Plus, with 24/7 support, you can get help whenever you need it.
Easily the greatest innovation Amazon has made in providing human support is Mayday for the Fire. With two taps, customers can get a live support agent on their device who can explain how to fix a problem, digitally draw on the screen to point something out, or even take over the device remotely when given permission. It's practically as good as in-person support and you don't even have to get off the couch.
Even more amazingly, they promise to answer support calls in 15 seconds and have managed an average of under 10 seconds.
Most small businesses can't provide anything near this level of support. However, if there's anything you can learn from the Amazon CRM strategy, it's that giving customers a way to talk to real humans when they need to is a fantastic way to keep them loyal.
Learn how to create a customer service strategy that makes optimal use of your support agents or read up on how to provide support for your ecommerce website.
3. Create Loyalty Incentives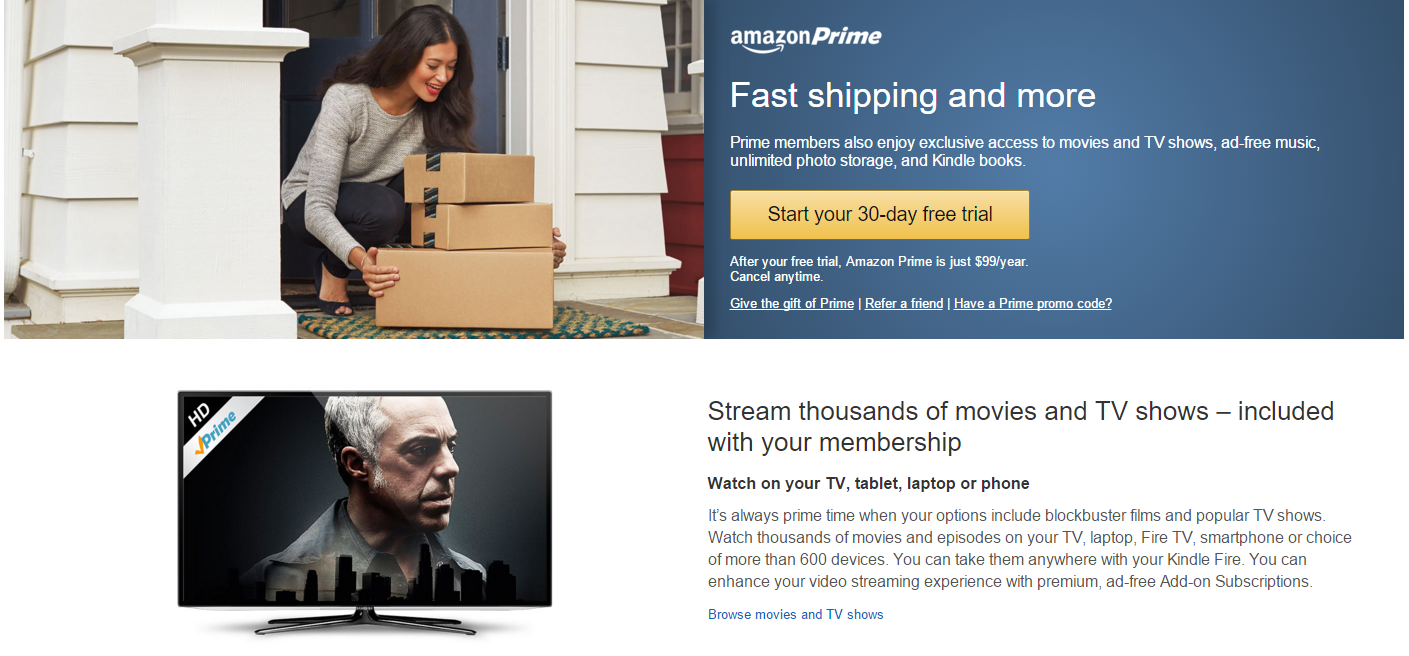 As mentioned at the beginning of this article, Amazon Prime is one of the world's top loyalty programs. It features an enormous number of bonuses: faster, discounted shipping; unique and highly desirable content (TV, movie, and music streaming as well as Kindle book borrowing); early access to deals; and even photo storage.
Customers currently have to spend about $100/year to get Amazon Prime. As a result, they need to use Amazon frequently to get their money's worth, which motivates them to buy more from Amazon and less from competitors. The increased purchase volume gives Amazon a chance to earn back the money lost on discounts and free shipping.
Implementing some sort of loyalty program on your own site can provide you with the same advantages. If you decide to create one, learn from Amazon and provide incentives your customers really want like special discounts, free shipping, and/or highly desirable members-only content.
However, you should carefully weigh the costs against the benefits before diving in. Amazon has struggled to make any money from Prime and the same difficulties could be fatal to a small business. Decide whether the improvements to your customer relationships will be worth the potential costs.
4. Protect Your Customers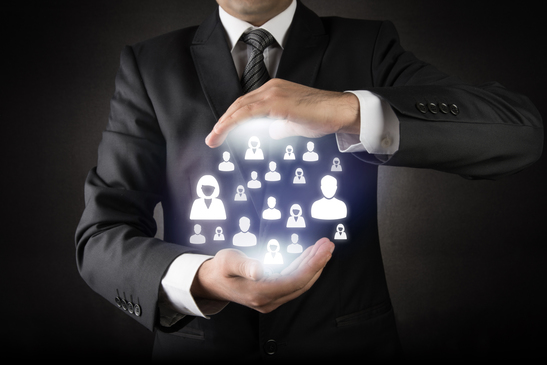 Above all, Amazon protects its customers. Third-party sellers who screw up orders get black marks against them and are required to provide refunds. And when Amazon itself makes the mistake, they immediately correct it.
One time, I ordered a keyboard that I badly needed for work. They sent it to the wrong address.
When I checked the tracking information and realized what had gone wrong, I contacted Amazon and explained my situation. They sent me a replacement right away, with expedited shipping, for exactly no money at all. They scarcely asked me a question about it.
I've been a loyal Amazon customer ever since.
Creating a first-class ecommerce return policy is easily the best way to imitate Amazon's success in customer relationship management. You can bet that this devotion to making sure customers never get burned has played a huge role in making Amazon the most trusted shopping site on the Web.
What Has the Amazon CRM Strategy Taught Us?
Amazon's customer relationship management strategy is simple: make it easy to use your site, ensure your customers get their money's worth, give them reasons to return, and provide the highest-quality and most efficient customer service you can. Do that for your customers and they will love you.
P.S. If you're selling on Amazon and/or eBay in addition to your own ecommerce website, we can help you improve your customer service efficiency. Don't let slow response times drag down your business!