Whether you're launching a new company or already have an established brick-and-mortar business, it can be wise to create an online store or at least sell on eBay or Amazon. But do the advantages of ecommerce outweigh the risks?
Let's start with the bad news first.
Last updated 5/25/2018.
The Risks of Ecommerce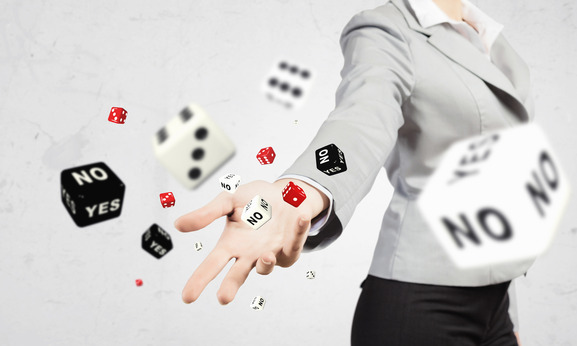 Trouble Getting Customers
If you're selling on your own website, someone in your company will need a solid grasp of search engine marketing and traffic generation. Otherwise you might not get anyone to visit your online store.
However, you can turn this disadvantage on its head by selling on a popular marketplace first. One of the greatest benefits of selling on Amazon, eBay or both at the same time is that you immediately get your product in front of enormous numbers of buyers. You can then make your own website once you have a solid understanding of ecommerce.
Technical Difficulties
In addition to understanding your products and your customers, you have to come to grips with the technical challenges of selling online.
Selling on eBay and Amazon requires little computer wizardry. However, providing customer support can be a pain in the neck. You may want to use software like Zendesk and ChannelReply to make the job easier.
Building your own website requires much deeper technical knowledge. If you don't think you can make one on your own, you might need to hire a web developer to handle the code and/or a web designer to make your site look good. You can find freelance developers and designers on websites like Upwork (my personal favorite), Rent A Coder or Guru.
Security Fears
Customers may be nervous about buying from your site if they've never heard of your brand. Luckily, there are plenty of ways to get security certifications for your site to prove it's safe.
If you hire a developer, make sure that they have a good grasp of website security. It's critical that your site both look and actually be secure.
Of course, you don't need to worry about this if you're just selling on Amazon and eBay.
Now that we've gone over the risks, let's take a look at the benefits of ecommerce.
The Advantages of Ecommerce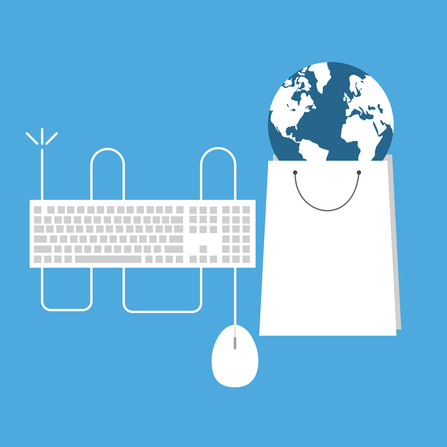 Greater Reach
Traditional stores can only sell to customers who can physically reach them. With ecommerce, on the other hand, you can easily sell to customers across the country. You can even reach customers across the globe if you take the time to learn international shipping.
Easier Marketing
Marketing is always a serious challenge. However, ecommerce offers some major advantages:
Customers can click straight through from an ad and reach a purchase screen.
Tracking technology allows you to determine exactly how effective your marketing campaigns are.
Just about every major search engine and marketplace has easy-to-use advertising systems built into it.
Automation
Selling online obviates the need for cashiers. This means higher profits for you or lower costs for your customers—perhaps both. It also makes it much easier to succeed as a one-person business.
Lower Overhead
Building an online store certainly has costs. Unless you're using Amazon FBA or trying a risky strategy like dropshipping, you'll have to pay for both inventory and storage. Of course, you'd have these costs with a traditional store, too.
But here's the big news: You can build and run an ecommerce website for $400 or less per year. Compare that to the $30,000 needed to start an average business. The savings over renting or owning a building are enormous.
Open 24/7
Brick-and-mortar stores generally need to close at some point each day. This costs them the business of customers who have to work during their usual hours or otherwise aren't able to make it. An online store is always open.
In Conclusion
There are tons of smaller advantages of ecommerce and a few other risks, but these are the most important. We personally find that the advantages make it more than worth it—we've been very successful selling online with a number of ecommerce brands.
For tips on launching your ecommerce venture, read How to Sell on Amazon for Beginners, Selling on eBay for Beginners, or our guide on how to create an online store. And don't forget to provide great ecommerce customer service from day one!