eBay has an extremely loyal customer base, ranking #2 for customer loyalty among online retailers. This left us wanting to know—just what is the eBay CRM strategy? How is it they've made their customers love them so much?
Here's our analysis of how they've succeeded—and what you can do to imitate them with your own business.
Last updated 4/12/2018 to update broken/redirected links.
Customer DNA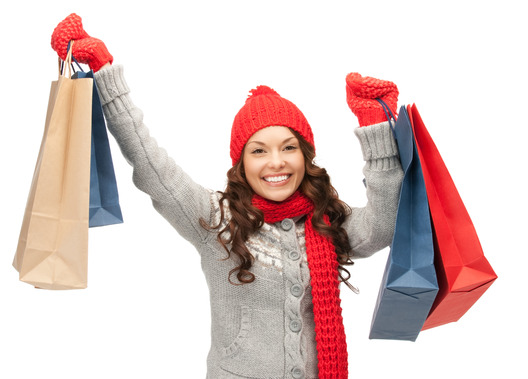 The credit for much of eBay's success can go to their innovative Customer DNA system.
Every day, eBay records 50 terabytes of data about their customers—the equivalent of about 6.6 million thick books. That's enough information to fill the Library of Congress's hundreds of miles of bookshelves in six days. But what's really amazing is that Customer DNA allows them to understand and use this flood of information.
The result is detailed profiles of individual customers. They know what you've put in your cart, what items you've decided to watch, whether you're using mobile or not, what you've bought and what you've just looked at, and undoubtedly much more. They've also studied the differences in how people buy based on where they live and placed their buyers in marketing segments based on their behaviors.
The result? Customized marketing.
eBay's Email Campaigns
Odds are that if you have an eBay account and have ever looked at a product, you've received an email from them not long afterwards offering you the same product or something similar. Often it's something that's on sale.
For example, a while back I was browsing for inflatable fishing boats. It was only a matter of hours before I received this email from eBay: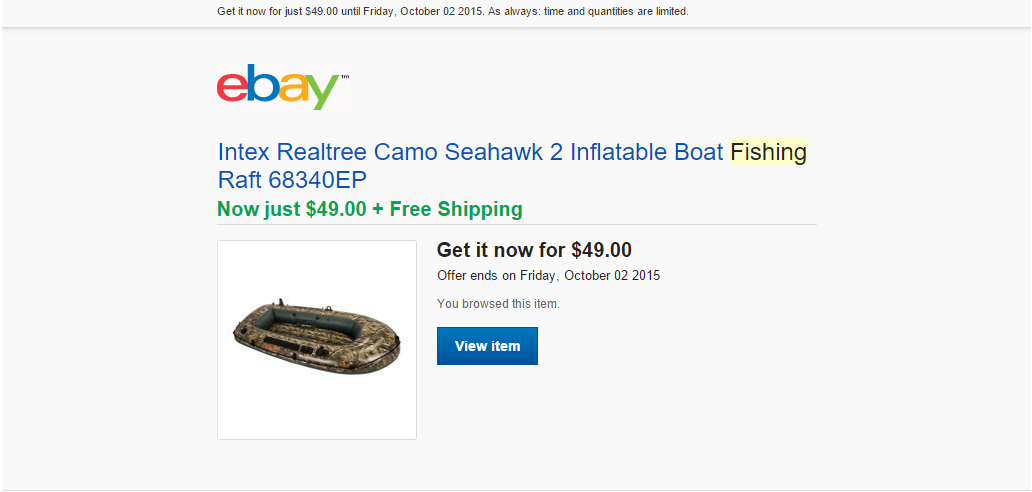 Considering that most of the products I'd been looking at cost $200 and upwards, that was an extremely tempting offer.
Even with all their data, eBay still messes up occasionally. I'm a man who likes to use eBay to buy fishing gear and war games. And yet I regularly receive ads for things like toenail polish: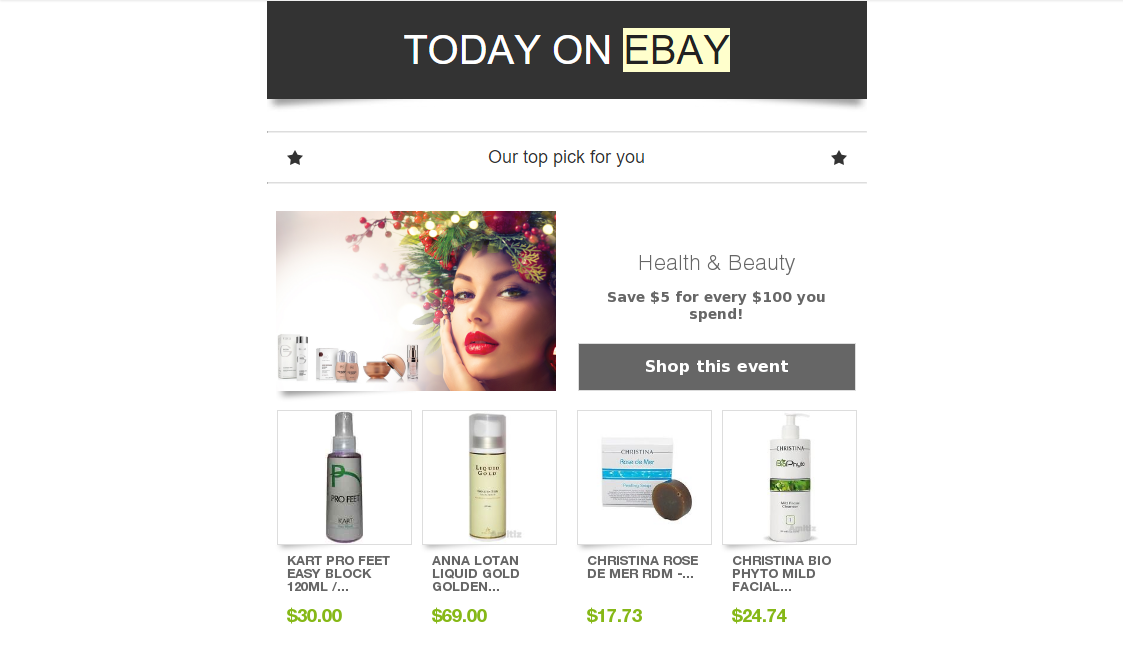 I'm still trying to figure that out.
Still, the more time you spend on eBay, the more they learn about you and the more on-target their marketing becomes. And a hit-and-miss email campaign really isn't bad. Those mouth-watering offers for exactly the item you want easily make up for the ones that fall short.
Making Customers More Valuable
Another valuable piece of information eBay gained with Customer DNA is what kinds of customers are the most valuable to them. They discovered that sellers spend far more than those who only buy, and that those who shop on mobile spend more than those who shop on traditional computers.
This has resulted in some bold business tactics on eBay's part. In order to turn more buyers into sellers, they began offering powerful incentives to sell—such as a coupon for $50 just for selling your first item.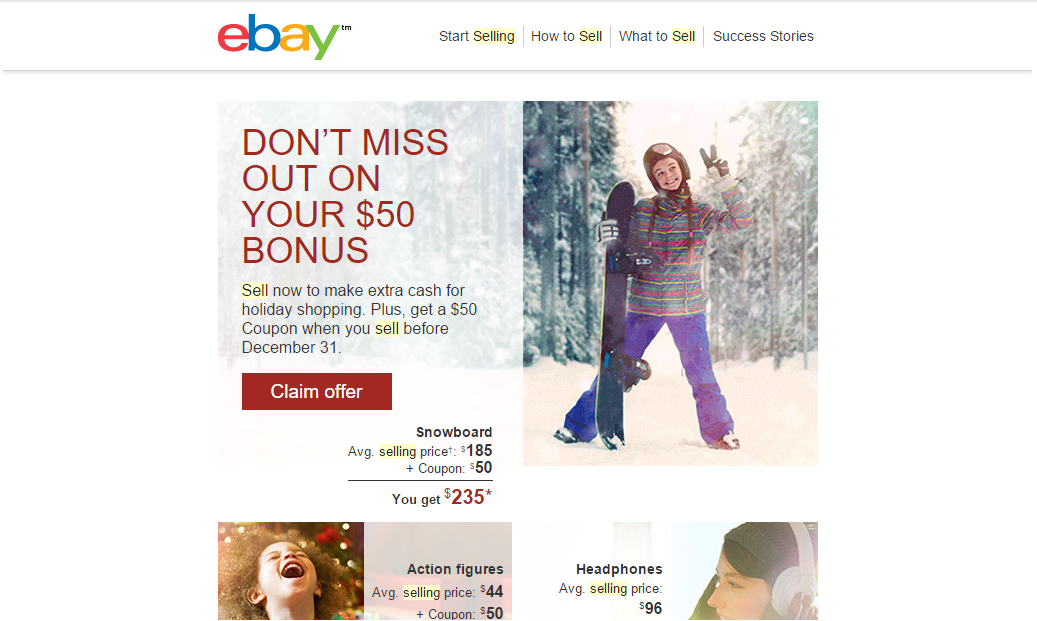 They are literally paying new sellers to make money! It might seem crazy, but knowing that sellers spend much more on the site makes it worthwhile. Add in the profits eBay makes on every listing and it's clearly a worthwhile long-term investment.
Beyond Email: Just Being a Great Website
While eBay lacks the kind of loyalty program that could compete with Amazon Prime, it mimics much of the Amazon CRM strategy. It limits the need for human support while still allowing you to contact eBay customer service when you really need to; it protects its customers; and it does provide some loyalty incentives for buyers and sellers alike.
It's also just a great place to shop and sell. One of the greatest advantages of eBay is that its fees are much lower than Amazon's, providing lower prices for customers and higher profit margins for sellers. Key differentiators like these make customers stick to eBay like glue.
So, How Can I Imitate the eBay CRM Strategy on My Site?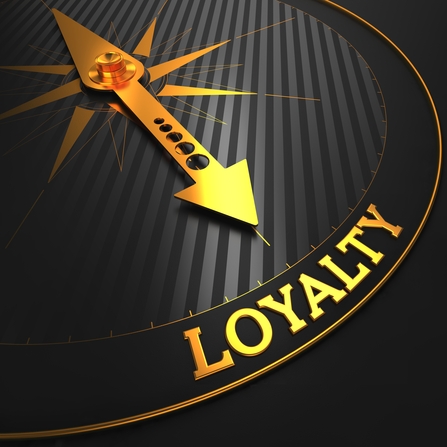 The first thing to recognize is the power of email marketing. 44% of consumers make purchases due to promotional emails. And if you personalize your emails based on your customers' behavior, mimicking the eBay customer relationship management strategy rather than just using a simple marketing ploy, your results may well exceed that average.
Although you might not be able to build anything as advanced as Customer DNA, there are plenty of ways to collect customer data online. Learn some basic data collection strategies here.
Next, provide awesome customer service without letting it bog down your business too much. Use FAQs, forums, social media support, and traditional support methods to create an ecommerce customer service experience that rivals or exceeds eBay's. Few things will make your customers love you more than good customer service.
Finally, work hard to make your online store the best it can possibly be. It should be a pleasure to shop there. But of course, you already knew that.
By the way, just because your store might be competing with eBay and Amazon doesn't mean you shouldn't sell on them. Selling on eBay and Amazon at the same time as selling on your own site can have huge rewards. You just need to know how to handle the challenges.