We're happy to announce that we now support Freshdesk integration with Amazon, eBay and Walmart. Freshdesk users can finally handle all their customer service on one screen!
Last updated 2/17/2020.
All Your Marketplace Messages in Freshdesk
ChannelReply lets you receive and reply to Amazon, eBay and Walmart messages without ever leaving Freshdesk. It also keeps your tickets threaded and your data organized.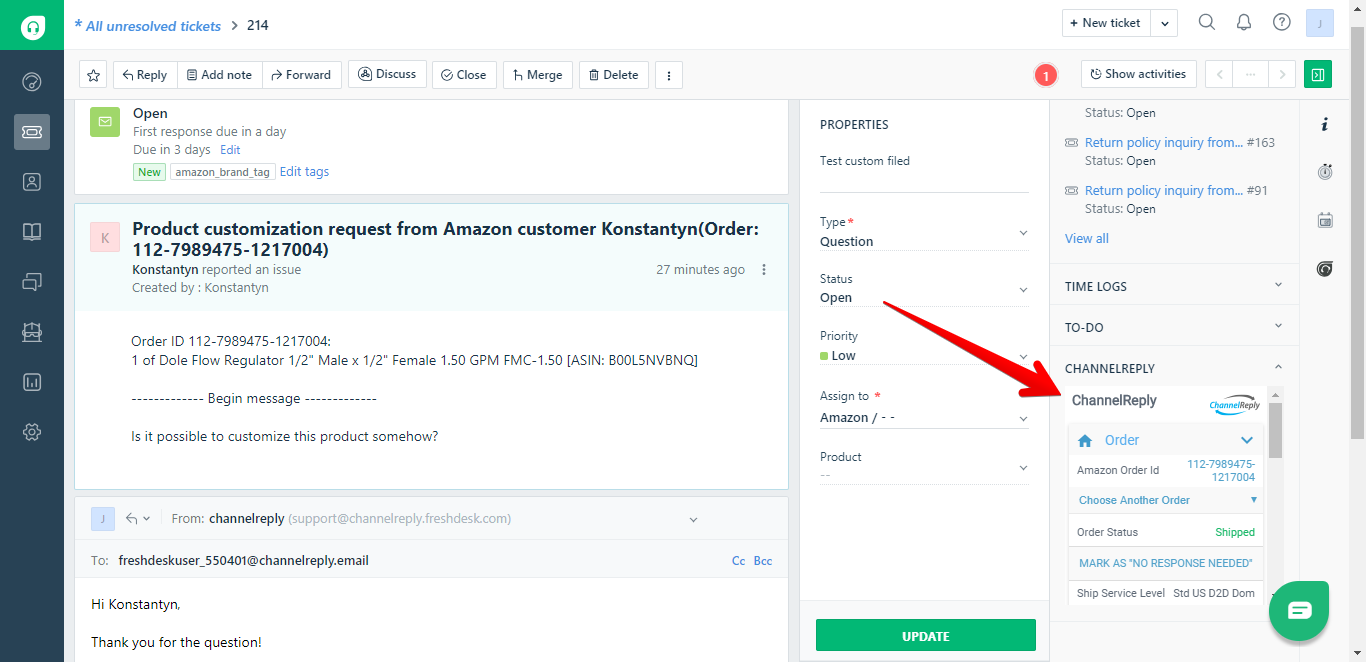 Above: The ChannelReply app on the right of an Amazon ticket in Freshdesk.
Rather than flipping back and forth between windows, you can get everything you need in one place. Use Freshdesk's automations, canned responses, and other awesome tools to answer Walmart, eBay and Amazon customers in a flash. Try it with a free trial of ChannelReply and watch your customer service costs drop!
Already have ChannelReply? See our Freshdesk integration instructions to get started.
The Most Affordable Helpdesk for eBay, Amazon & Walmart
Freshdesk owes its popularity in no small part to its affordable pricing. Their Blossom plan supports third-party apps like ChannelReply, and starting at just $15 per month, it's lower-priced than compatible plans on Zendesk, Help Scout or Gorgias. That leaves no doubt in our minds: Freshdesk is now the most affordable helpdesk for eBay, Amazon and Walmart!
Mobile Support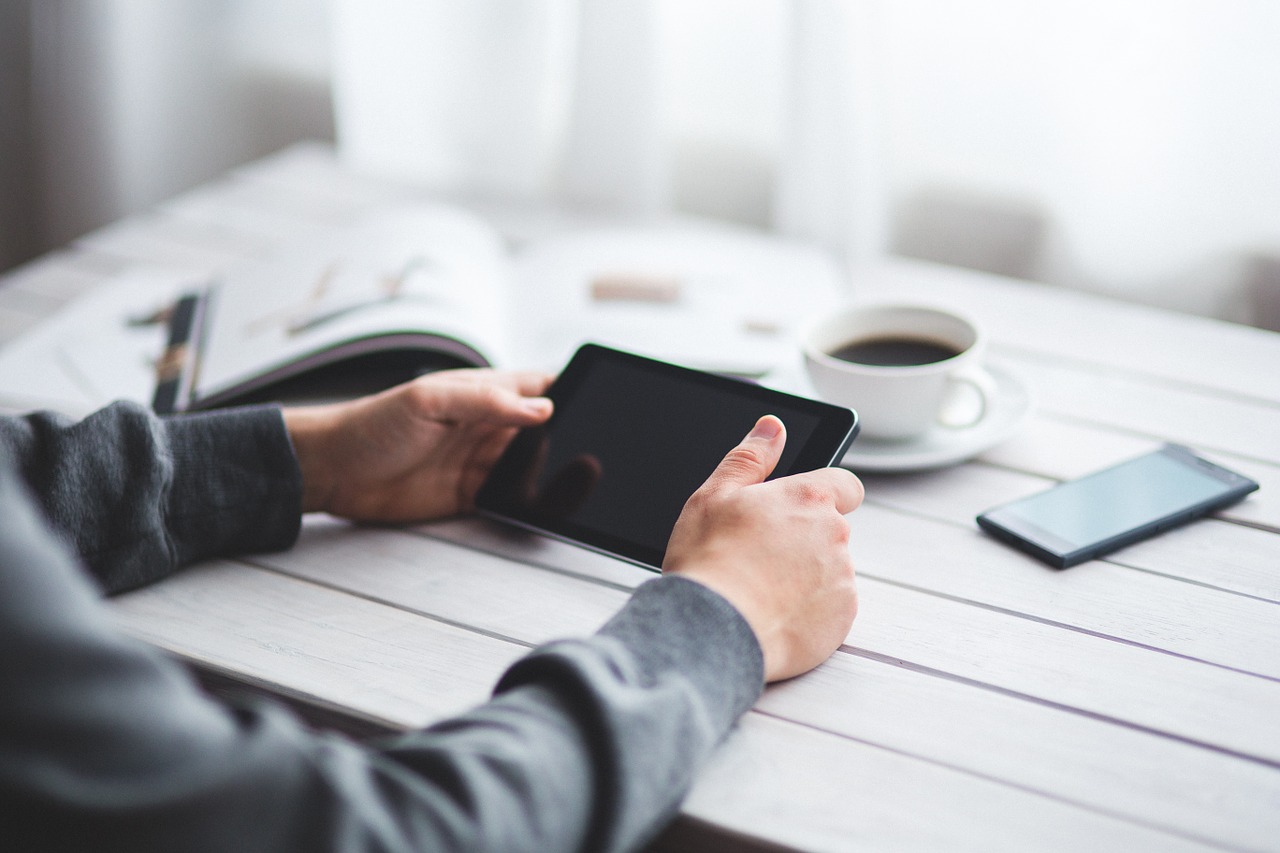 Who says you've gotta work in your office? Freshdesk lets you handle customer service from your mobile device. ChannelReply is also 100% compatible with iPad and will keep your tickets threaded and organized on any device. Wherever you are when you have to help your customers, ChannelReply and Freshdesk will be there to help you.
No Guesswork Necessary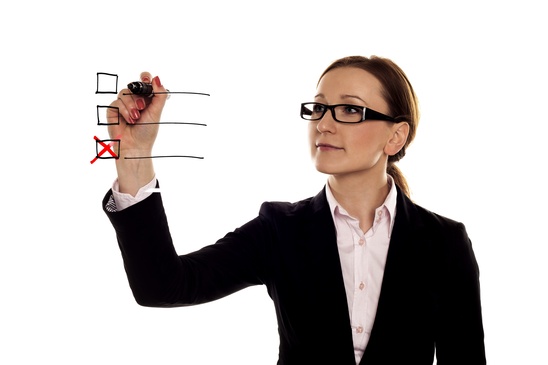 ChannelReply delivers all the data you need to answer Amazon, eBay and Walmart tickets in Freshdesk, including:
eBay customer message data:

Customer name
Buyer's user ID
Order ID
Item title
Listing hyperlink

Amazon customer message data:

Order status
Order ID
Listing name
Product ASIN number
Listing hyperlink

Walmart customer message data:


Buyer name
Buyer email
Item title
Tracking ID
Shipping address
...among many, many other details! See it in action on an Amazon ticket below:
You can also set up ChannelReply to deliver important notifications from the marketplaces, or even to generate special notifications from scratch:
eBay inquiries, cases, and returns (manageable entirely within Freshdesk)
eBay new orders (which can be answered just like buyer messages)
Amazon returns, action items, and A-to-z Guarantee claims
Amazon negative seller feedback
Finally, you can take actions inside Freshdesk. In addition to eBay Resolution Center Support (covered in the video below), you can acknowledge Walmart orders, mark Amazon messages as "No response needed," and more.
Turn Freshdesk into the Ultimate Ecommerce Helpdesk
Say goodbye to juggling Freshdesk, Amazon, eBay and Walmart in separate windows. Start your free trial of ChannelReply and see how much easier customer service can be!