We're happy to announce that we now support Freshdesk integration with Amazon, eBay, Walmart, Back Market, and Shopify. We even have a Freshdesk-Newegg integration in open beta! Finally, you can handle all your customer service on one screen.
All Your Marketplace Messages in Freshdesk
ChannelReply lets you receive and reply to Amazon, eBay, Walmart, Back Market, Newegg & Shopify messages in Freshdesk. It also keeps your tickets threaded and your data organized.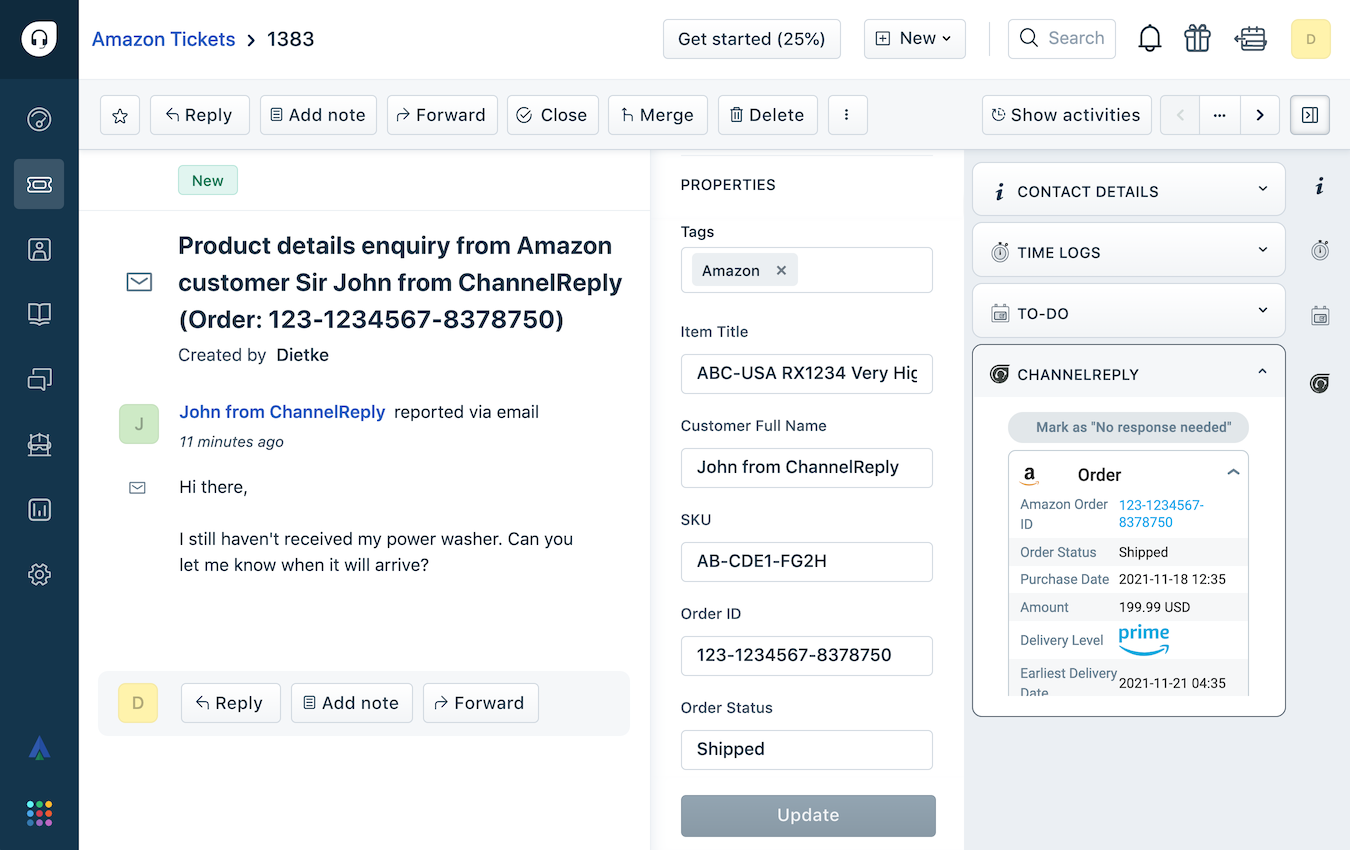 Above: An Amazon ticket in Freshdesk with the ChannelReply app on the right.
Rather than flipping back and forth between windows, you can get everything you need in one place. Use Freshdesk's automations, canned responses, and other awesome tools to answer ecommerce customers in a flash. Try it with a free trial of ChannelReply and watch your customer service costs drop!
Already have ChannelReply? See our Freshdesk integration instructions to get started.
One of the Most Affordable Helpdesks for eBay, Amazon & More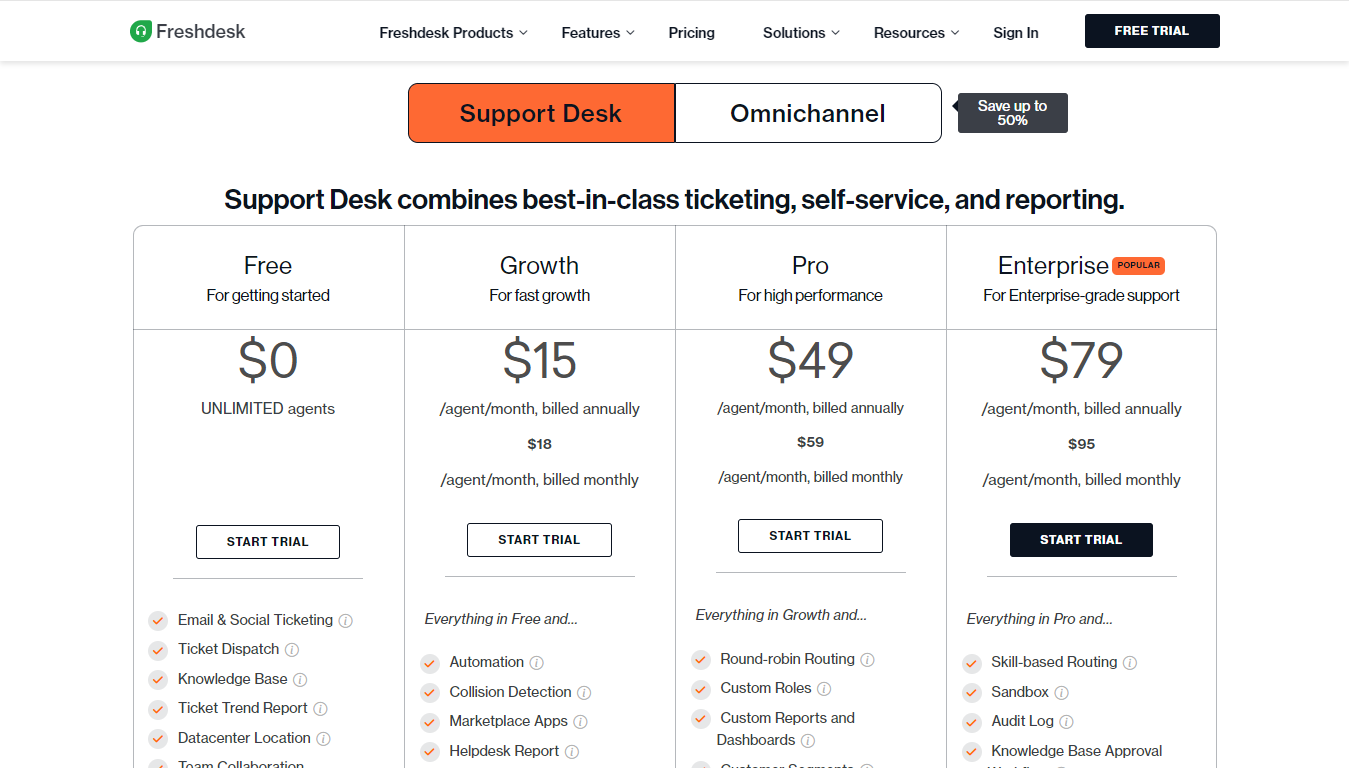 Freshdesk owes its popularity in no small part to its affordable pricing. Even their low-cost Growth plan supports third-party apps like ChannelReply. At just $18 per month per agent, it's more affordable than any compatible monthly plan from Zendesk, Help Scout, Gorgias, Re:amaze or Zoho Desk!
Mobile Support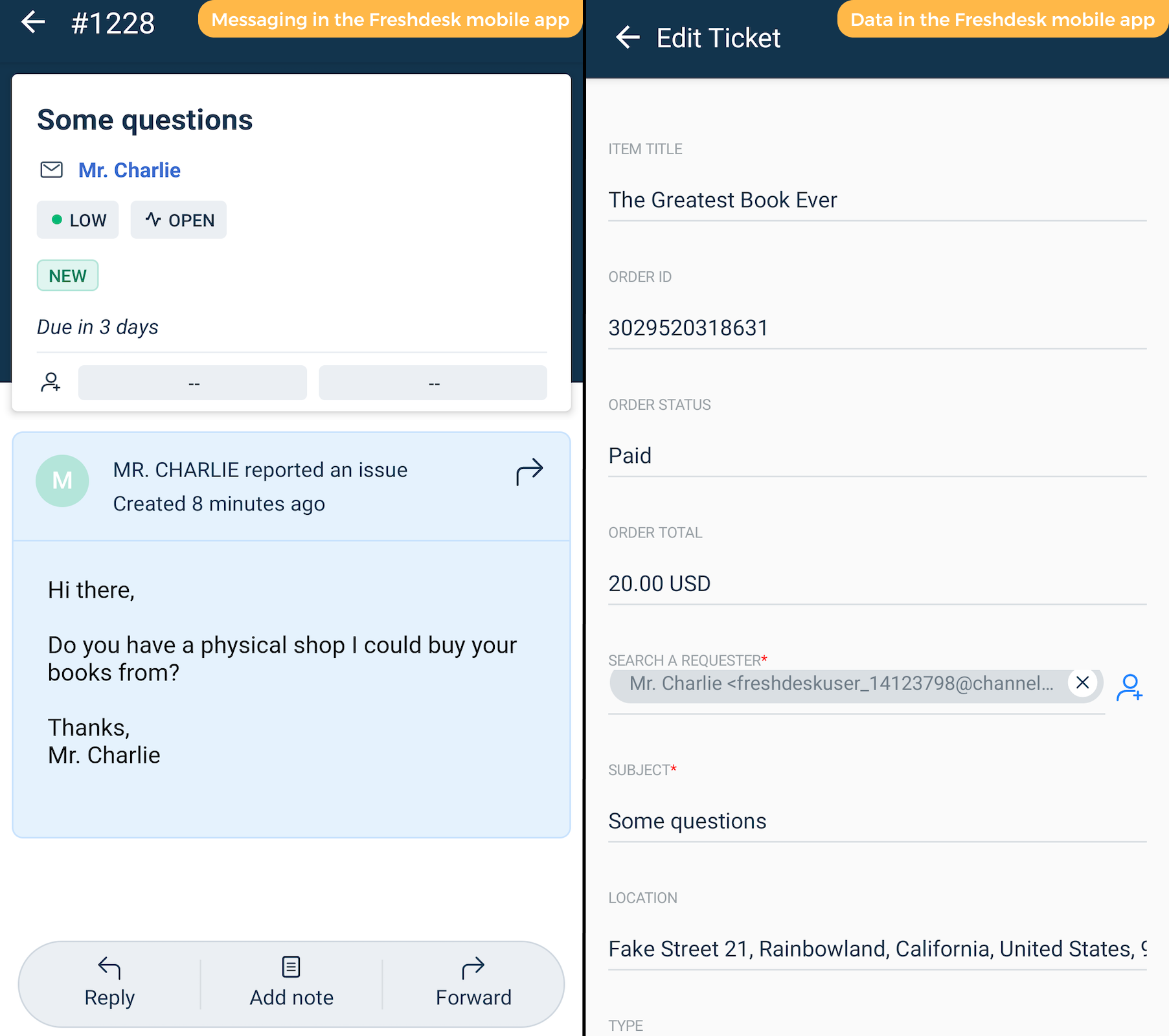 Above: Two screenshots of Freshdesk's iOS mobile app. A Shopify message appears on the left, and ChannelReply custom field data on the right.
Who says you've gotta work in your office? Freshdesk lets you handle customer service from your mobile device. You can answer all your ecommerce messages on the go, and even view order data in ChannelReply custom fields!
Stacks of Order Info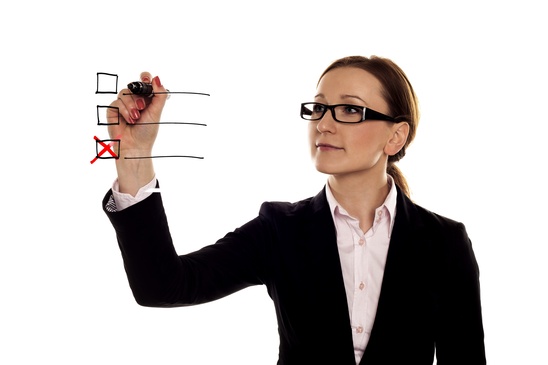 ChannelReply delivers all the data you need to answer ecommerce tickets in Freshdesk, including:
eBay Data
Customer name
Buyer's user ID
Order ID
Item title
Listing hyperlink
Nearly 40 other details
Amazon Data
Order status
Order ID
Listing name
Product ASIN number
Listing hyperlink
15+ other data fields
Walmart Data
Buyer name
Buyer email
Item title
Tracking ID
Shipping address
20+ additional order details
Shopify Data
Order date
Product prices
Item SKUs
Tracking number
Estimated delivery date
60+ other data fields
Back Market Data
Order creation & last modified dates
Amounts paid broken down by items, shipping, BackCare, sales tax, and total
Tracking ID & URL
Payment method
40+ additional order details
Newegg Data
Shipping service level
Order status by package
Tracking numbers
Newegg item numbers
Nearly 50 additional data fields
Want to see our Freshdesk integrations with Amazon, eBay, Walmart, Shopify and Back Market in action? Just watch the video below:
All Your Notifications
You can also set up ChannelReply to deliver all your normal notifications from all six marketplaces. It can even to generate special notifications from scratch:
eBay, Shopify, Walmart, and Back Market New Order notifications (most of which can be answered just like buyer messages)
eBay Resolution Center notifications that let you solve cases from Freshdesk
eBay feedback notifications that allow you to respond to the customer's feedback publicly or privately
Amazon negative seller feedback notifications
Walmart return notifications with the option to issue refunds from Freshdesk
Refunds, Cancellations and More
ChannelReply lets you take an enormous variety of actions from inside Freshdesk. Manage eBay cancellations, acknowledge Walmart orders, request Amazon reviews, and more!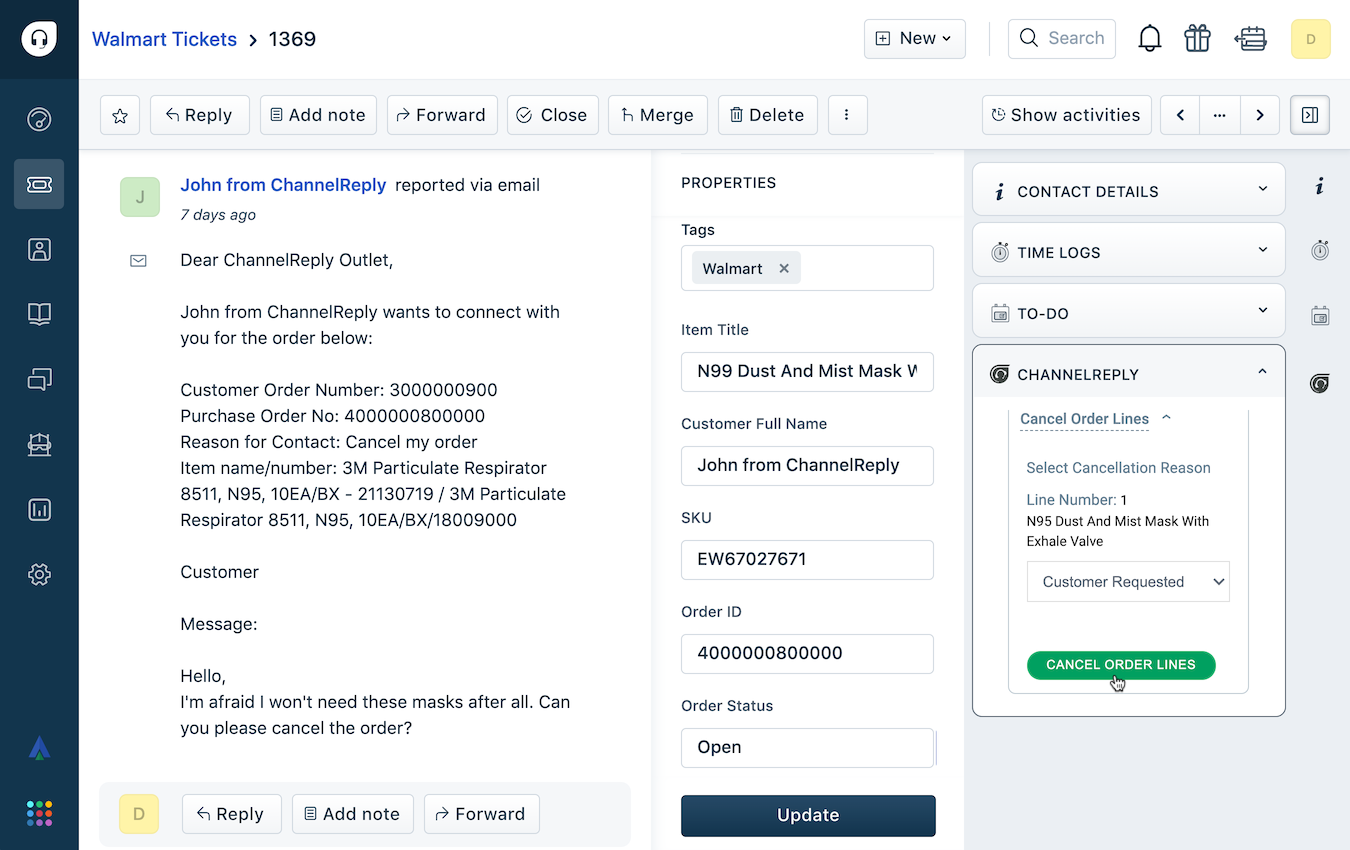 Above: Cancelling a Walmart order in Freshdesk.
Amazon: Mark messages as "No response needed" or request reviews from inside Freshdesk.
eBay: Manage Resolution Center issues, approve/decline cancellations, counter Best Offers, etc.
Walmart: Acknowledge orders, update shipping statuses, cancel orders, or refund returns.
Shopify: Update buyer/order details, cancel and/or refund orders, etc.
Back Market: Validate orders, refund items, upload shipping info, etc.
Newegg: Upload shipping info or cancel orders.
With all these actions (and many others not listed here) available in Freshdesk, you can truly resolve all your support from one screen.
Turn Freshdesk into the Ultimate Ecommerce Helpdesk
Say goodbye to juggling Amazon, eBay, Walmart and more in separate windows. Start your free trial of ChannelReply and start managing all your support in Freshdesk!