Returns can be a real hassle for everyone involved. The Walmart Marketplace return policy has enough ifs, ands and buts to confuse anyone—even the people selling there. Here are straight answers to the toughest questions.
How Long Do I Have to Return Something I Bought on Walmart.com?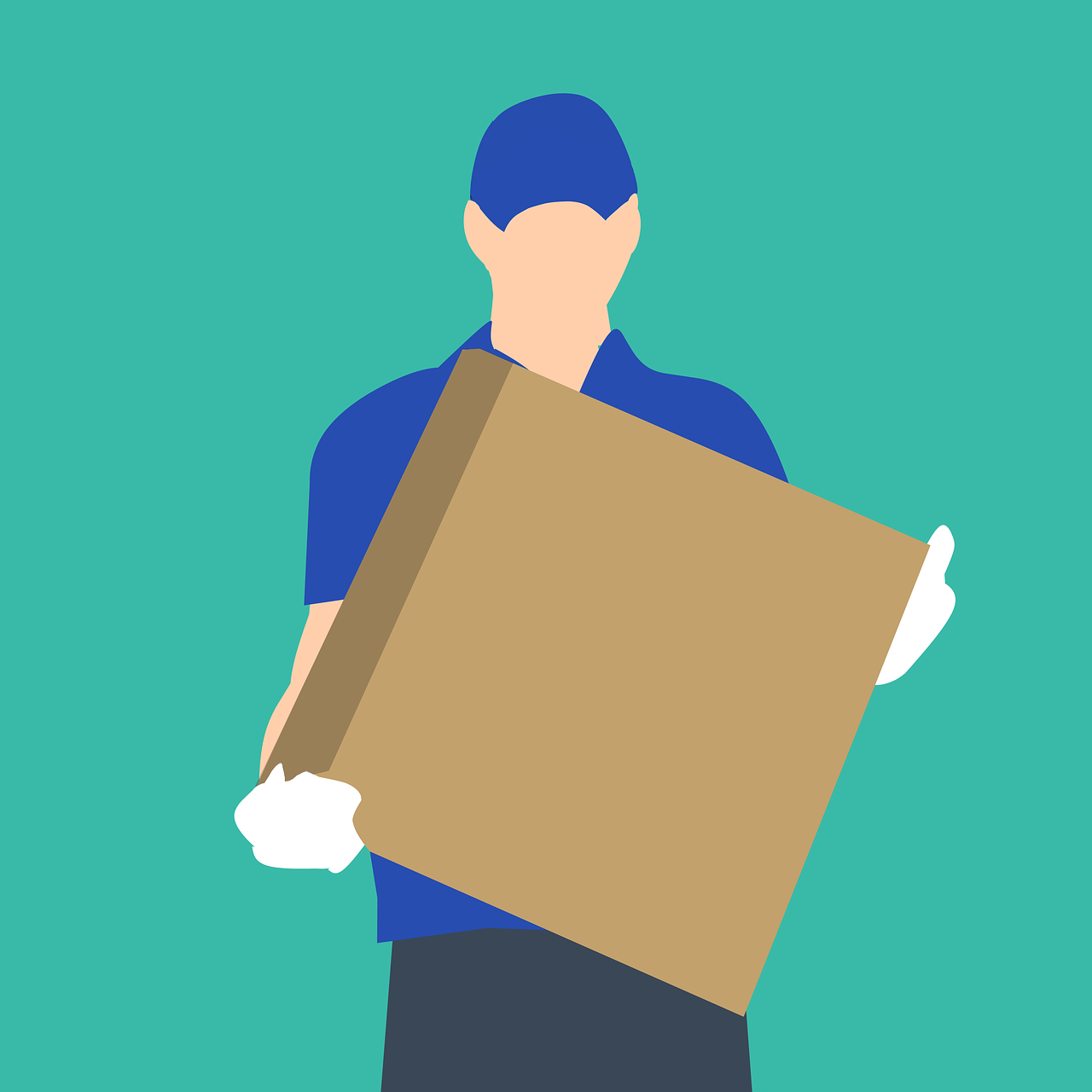 Walmart will sometimes say 90 days, sometimes 30 days, and sometimes other numbers. Don't worry about that. If your item has shipped or been delivered, there's an easy way to check.
Log in to your Walmart account, then visit your Walmart.com purchase history. You'll see something like "Return or replacement eligible until Day, Month Date."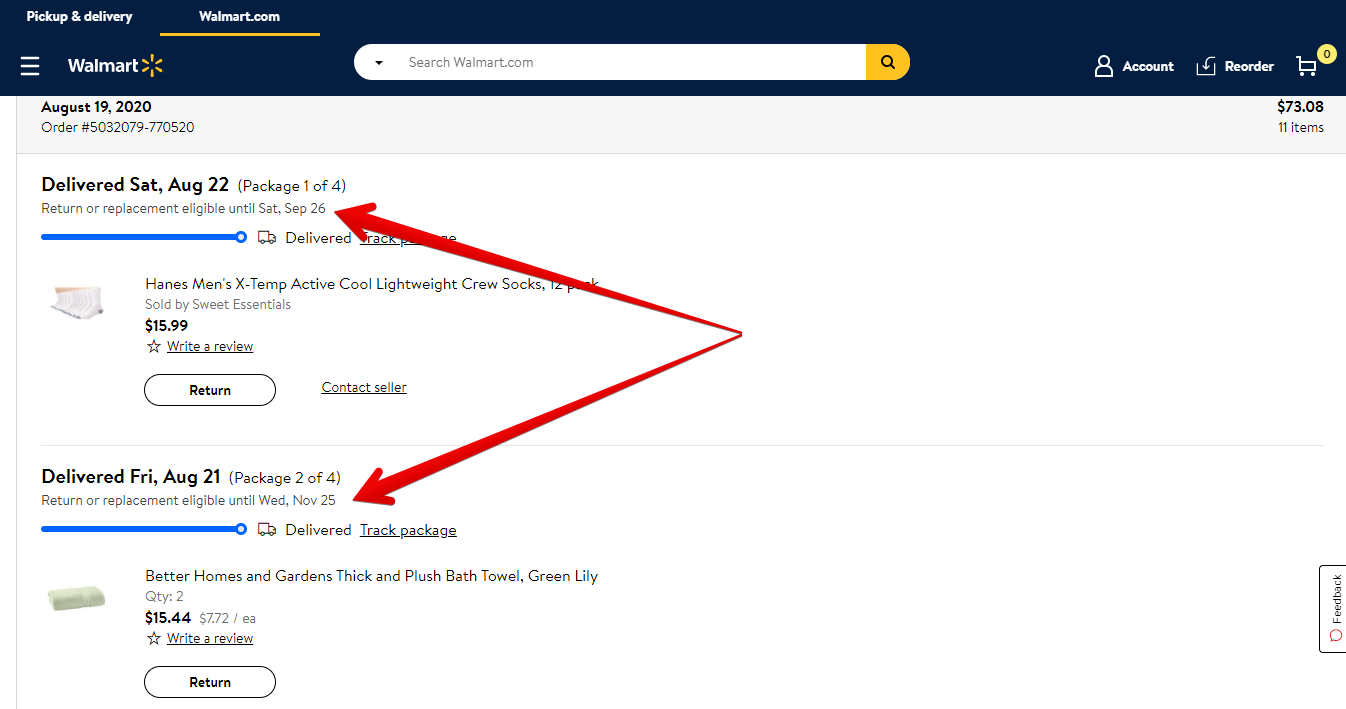 This tells you both how long you have and what kinds of return options are available.
If you haven't received the item yet, click "Return."
You'll then see a list of the items you ordered and how long you have to return each one.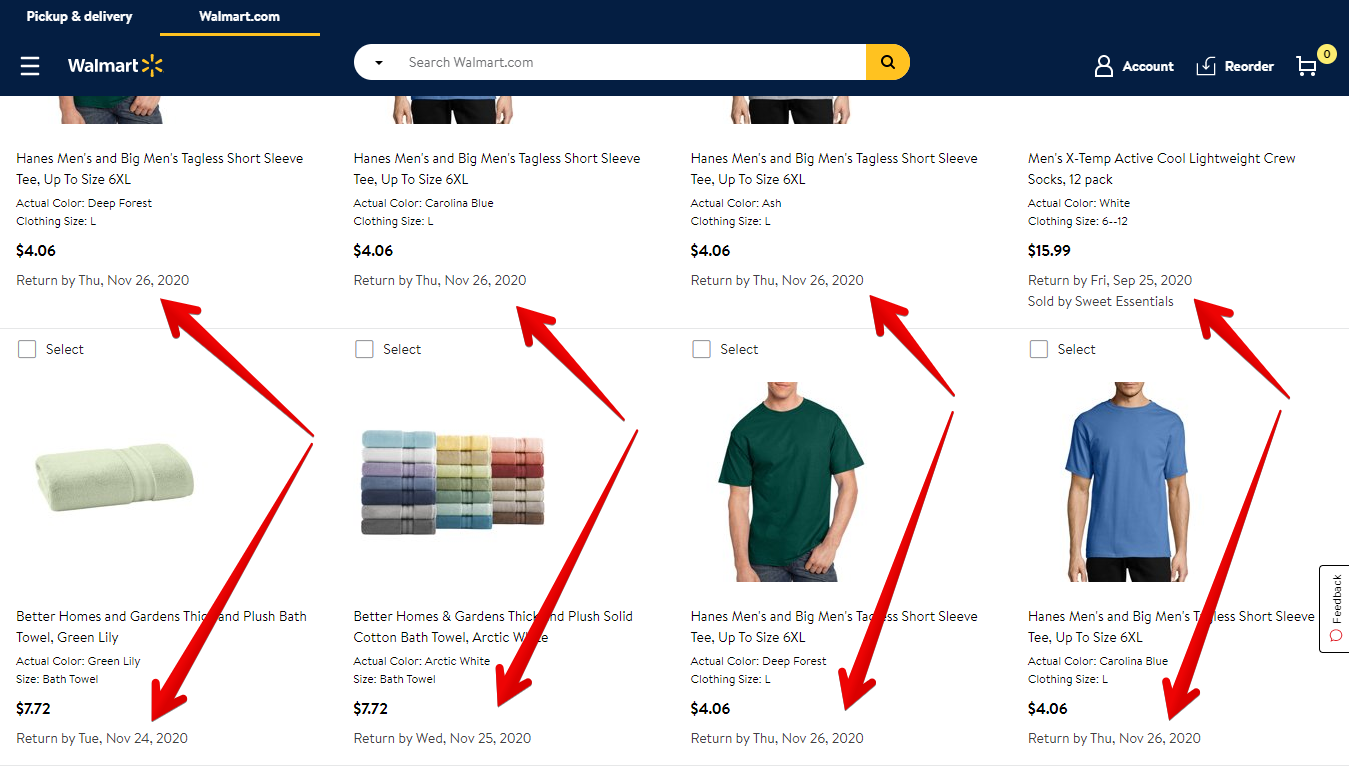 If you know how long you have left now, skip down to "Other Requirements in the Walmart Marketplace Return Policy" to learn more about making your return.
But what if you want to know how long you'll have to make a return before you buy something? Or what if you're a seller and want to know the rules for creating your own return policy?
In either of those cases, it's a bit more complicated. Things work differently for items sold by Walmart than for items sold by third-party sellers.
How Can I Tell whether Something Is Sold by a Third-Party Seller or Walmart?
You might not know that many of the items sold on Walmart.com are not sold by Walmart, but by third-party sellers on the Walmart website.
Before making a purchase, you can check who's selling the item by looking for "Sold & shipped by Walmart" on the listing page.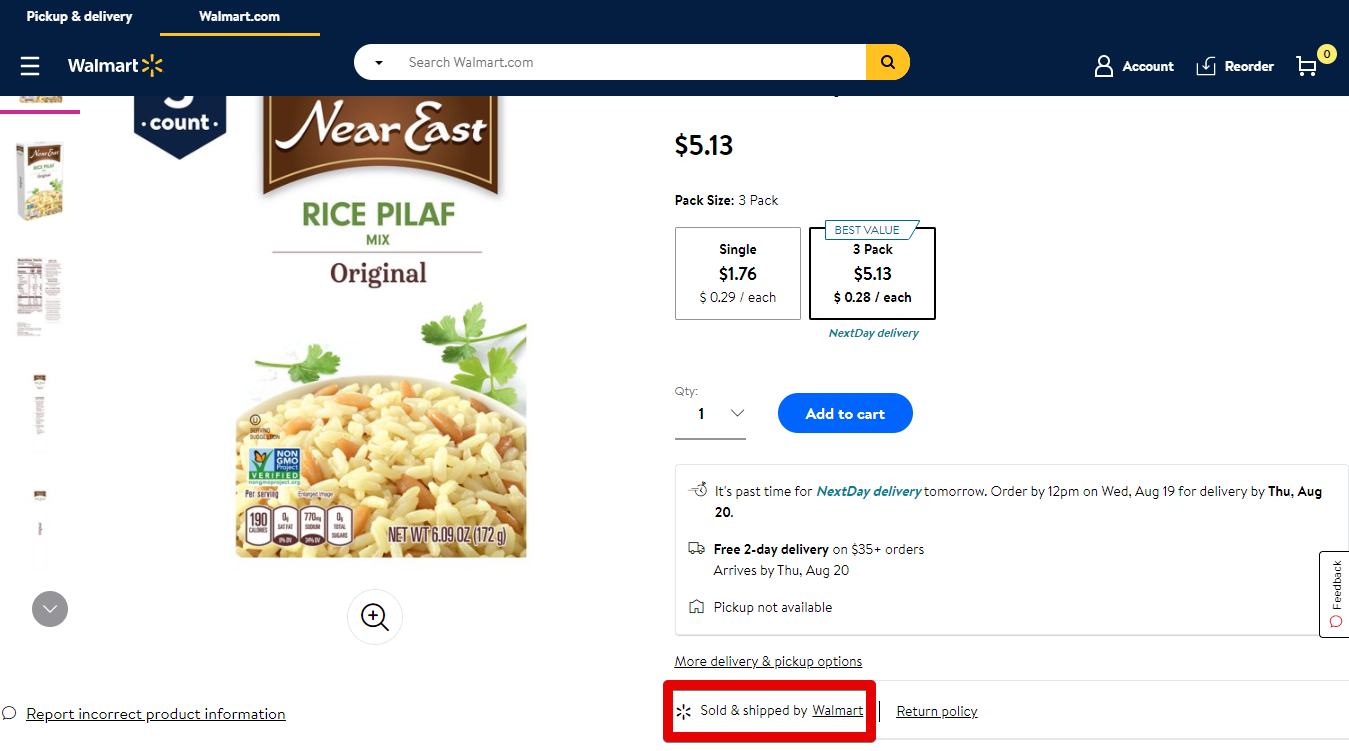 If it says "Sold by" or "Sold & shipped by" anyone other than Walmart, it's sold by a third-party seller. Note that Walmart sometimes ships items sold by third parties.
You can also check the seller of any item you've ordered in your Walmart.com purchase history. If you see "Contact seller," you bought it from a third-party seller. If no seller is shown, you bought your item from Walmart.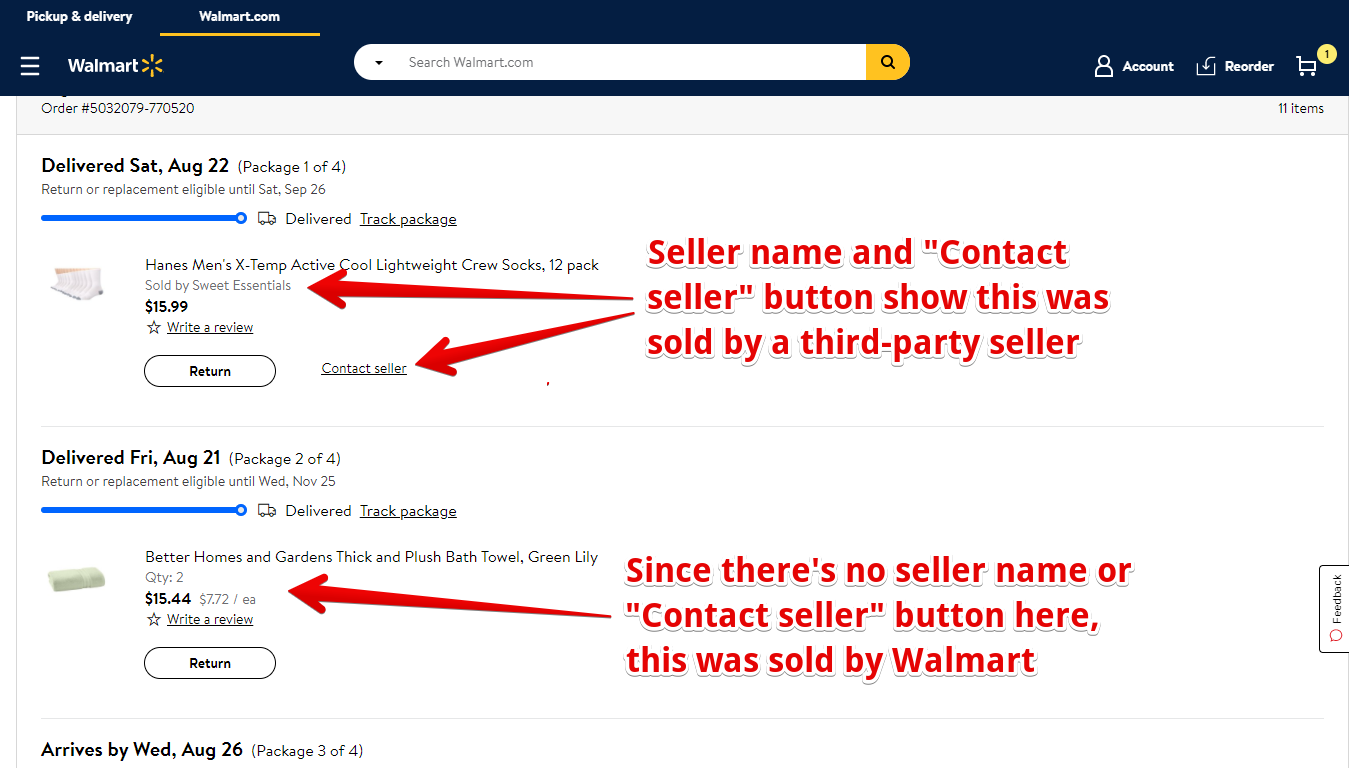 How Long Do You Have to Return Something You Bought from Walmart Online?
Walmart says you generally have until 90 days after delivery to return most items. However, it's not really based on delivery.
Walmart starts counting toward the limit 7 days after the item ships. So, it's really 97 days after the ship date, not 90 days after the item arrives.
So, when figuring out how long you have to make the return, check when the item shipped. You may have more than 90 days—or fewer, if delivery took a long time.
Say an item didn't arrive until 8 days after it shipped. In that case, you would only have until 89 days after delivery to make the return, not 90. But in most cases, your order will arrive in fewer than 7 days. That gives you more than 90 days to return your item.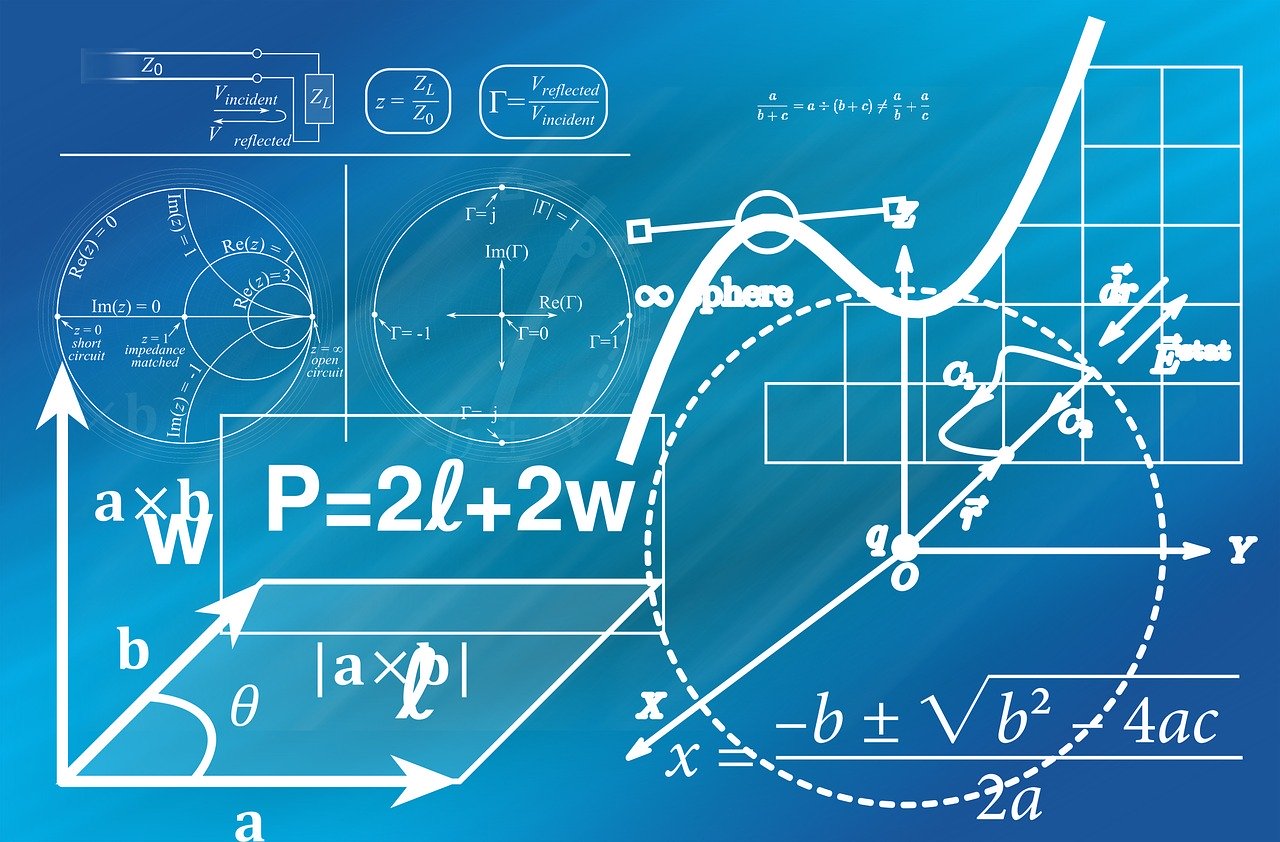 Math is fun AND easy!
But wait, there's more! Some items and categories have different return/refund windows:
1 year
60 days
30 days
Almost all electronics, including computers, printers, TVs, RC toys, and most phones
Air conditioners
Dehumidifiers
Evaporative coolers
Generators
Pressure washers
Product care plans
14 days
How Long Do You Have to Return an Item You Bought from a Third-Party Seller?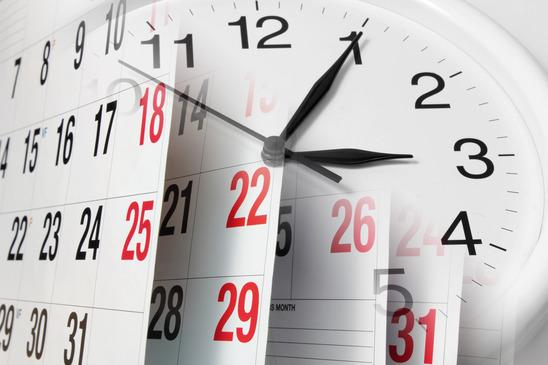 You generally have 30 days after the date an item ships to return it to a third-party seller.
Some items have a shorter return period. You may only have 15 days to return any of the items below to a third-party seller:
Camcorders
Cellphones
Computers
Digital cameras
Digital music players
Drones
E-readers
GPSs
Portable video players
Printers
Tablets
Video game or computer hardware
Don't wait long to start your return!
Other Third-Party Seller Return Policies
The policies above are Walmart's minimum requirements. But there's good news: sellers don't have any limitations on making their return periods longer!
Many sellers offer extended return windows. It's not unusual to have 60 days to make a return.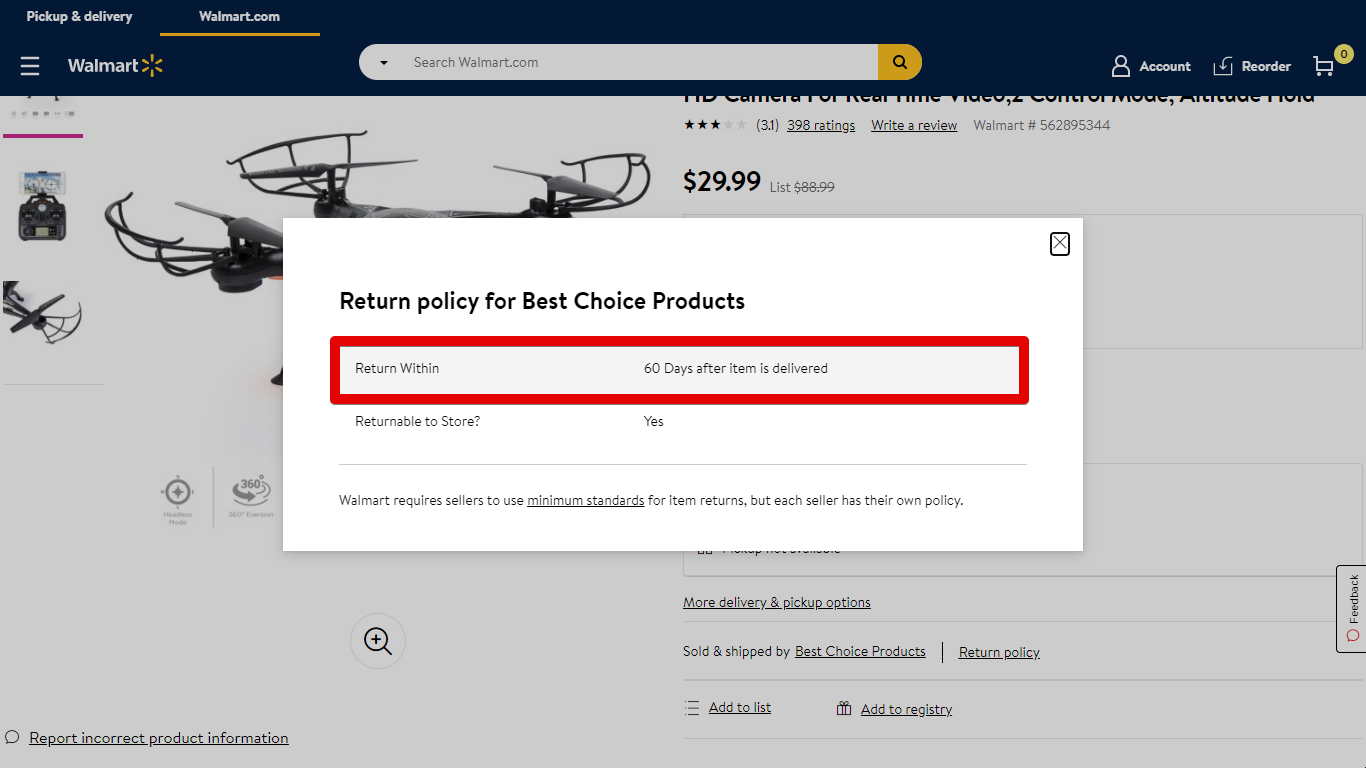 You can check an item's return window by opening its listing and clicking "Return policy" next to the name of the seller.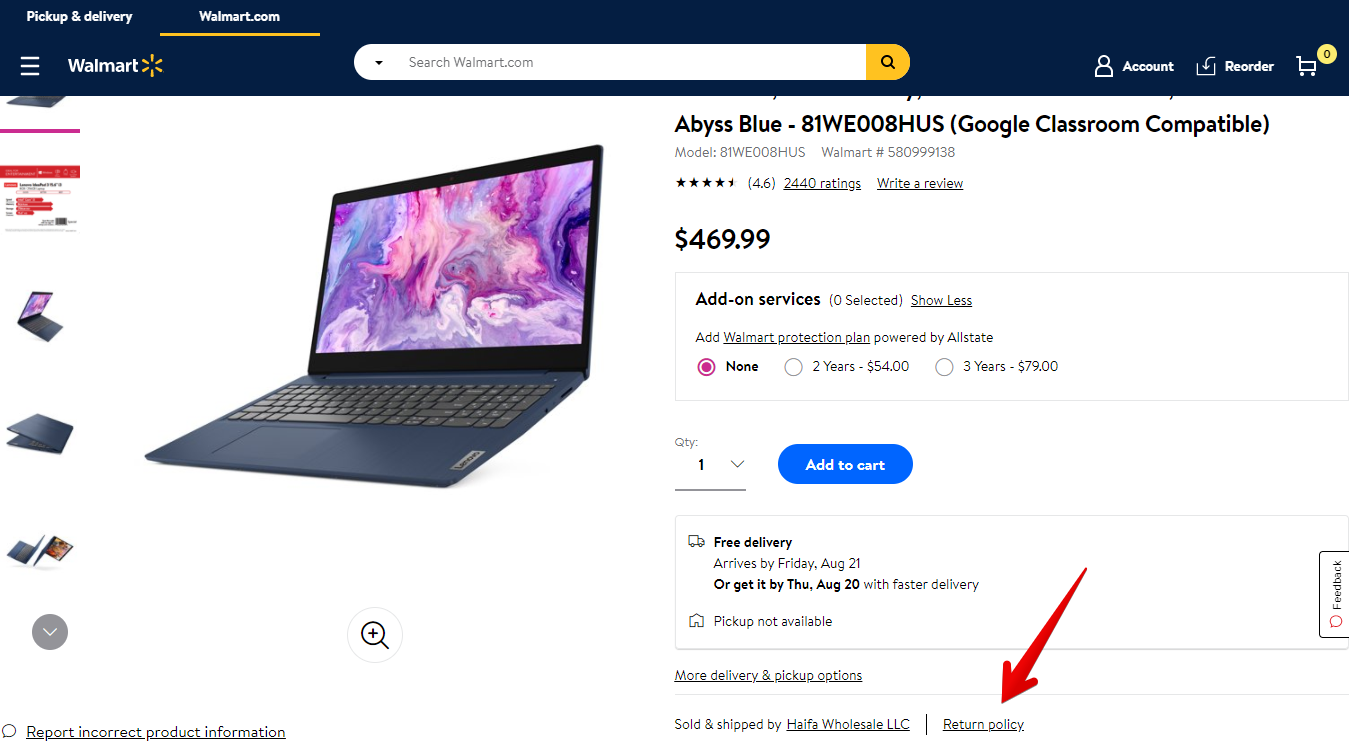 You can see that this seller only has a 15-day return window for this laptop.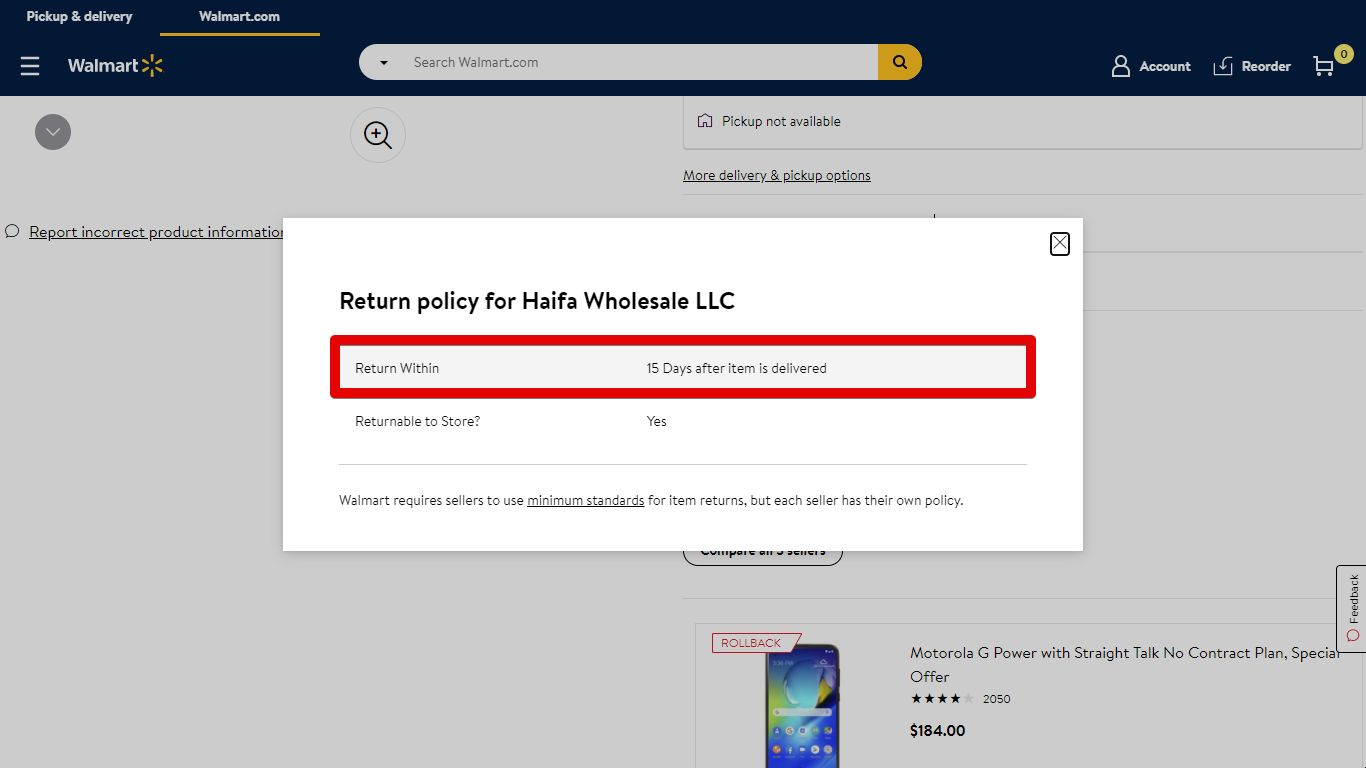 If you want to check out other sellers, scroll down and click "Compare all # sellers."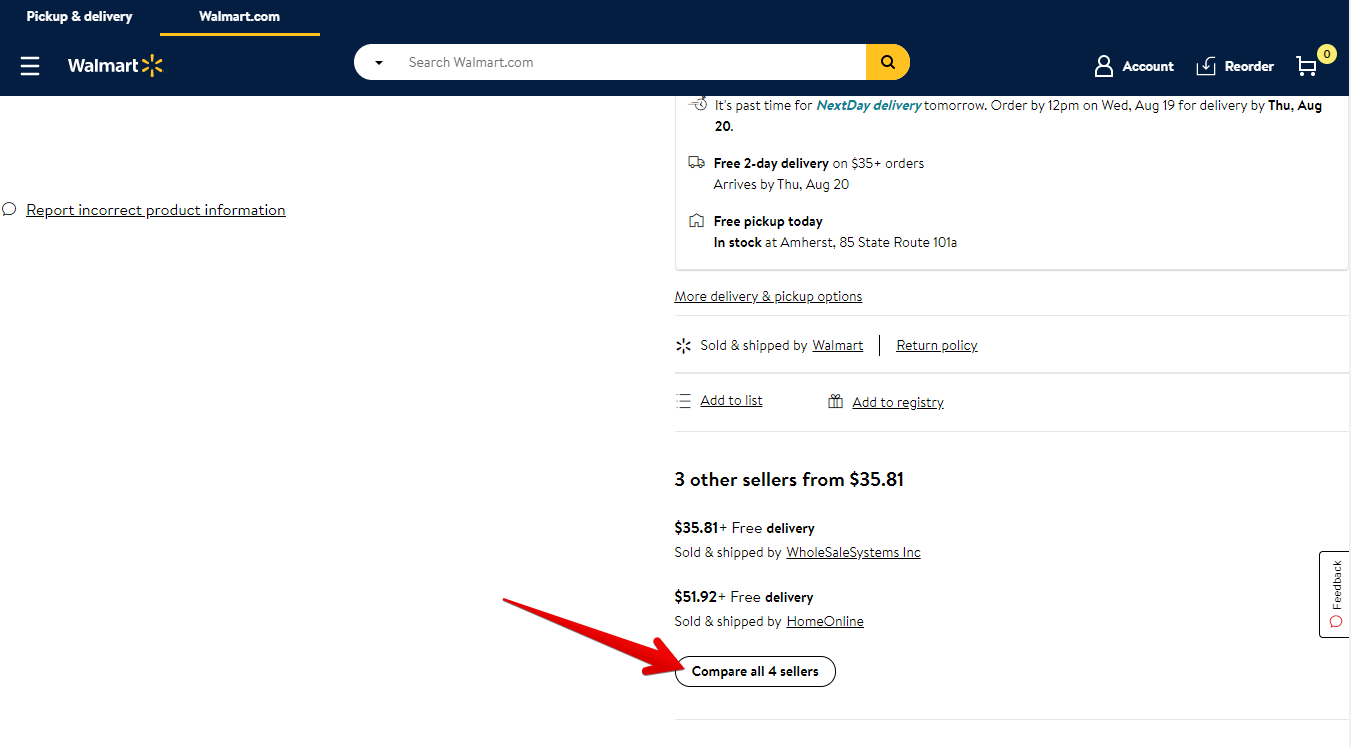 Then click "Return Policy" for any seller.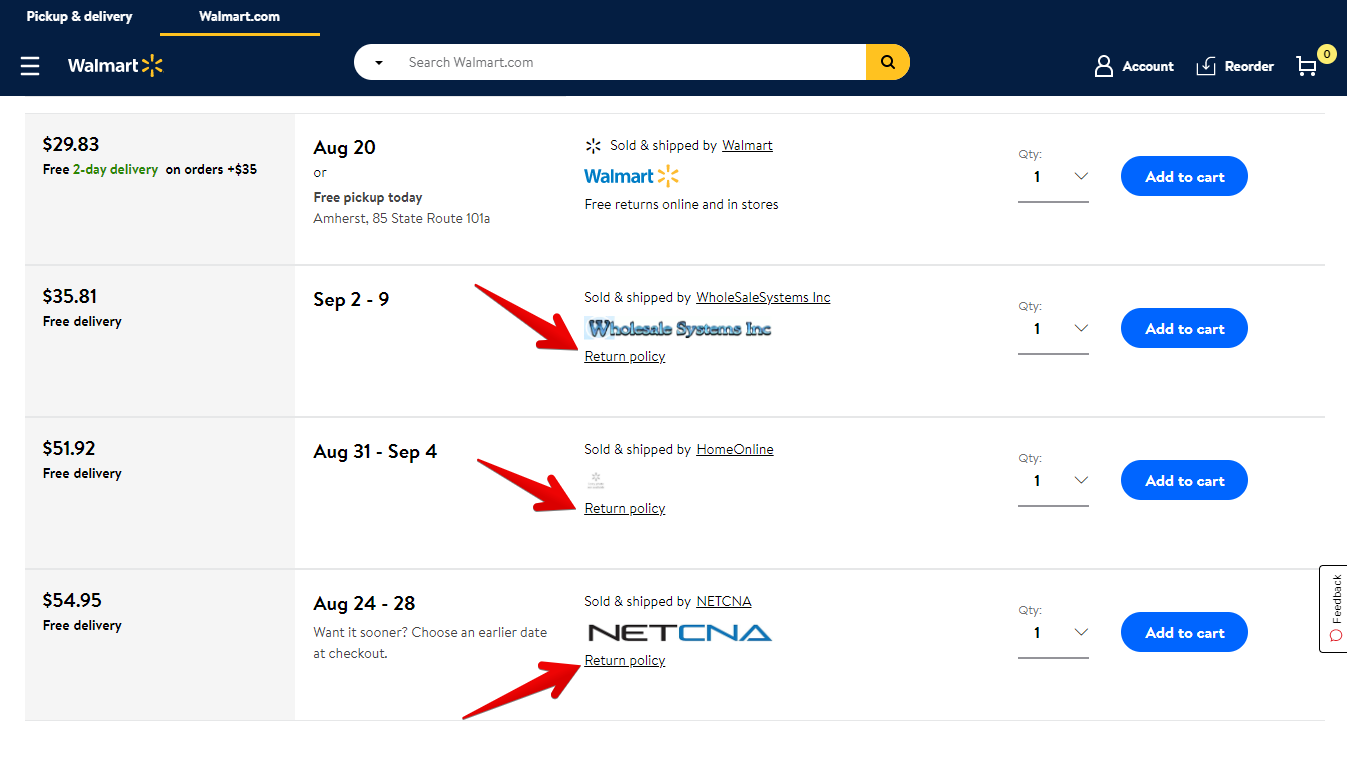 It's a good idea to do this before making a purchase—sometimes, paying a little extra will get you a much longer return window!
Keep this in mind if you're a seller yourself. A good ecommerce return policy that gives the customer a fair amount of time for returns can be a great way to outdo your competitors.
Other Requirements in the Walmart Marketplace Return Policy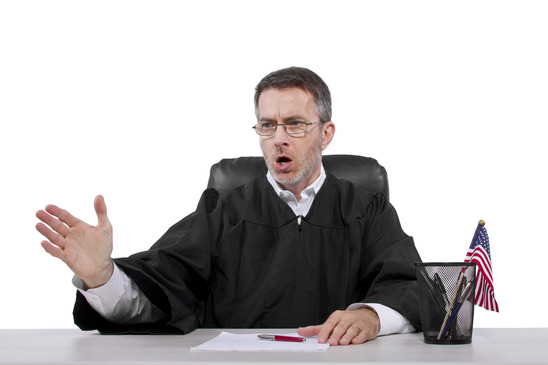 Walmart is light on return requirements. It's usually easy to return something, even if you don't have the receipt or the original packaging. But not always. And often, third-party sellers have their own rules.
Do I Need a Receipt or Invoice?
When you're returning something you purchased online, you generally do not need to provide a receipt or invoice. However, when returning the items below, Walmart may require you to provide your receipt:
Air conditioners
Audio tapes
Blu-ray discs
CDs
Chainsaws
Compressors
Dehumidifiers
DVDs
Evaporative coolers
Generators
Hedge trimmers
Items purchased with SNAP or WIC benefits (though you still have some options if you don't have the invoice/receipt)
Jewelry (if returning in-store)
Lawn mowers
Line trimmers
Pressure washers
Video games
Video tapes
Watches (if returning in-store)
Any item that you want to get a sales tax refund on if you purchased in Connecticut, Massachusetts or Rhode Island
If you're returning an item to a store, you should follow these instructions to print out a Store Returns Receipt. Bring that with you to the store, and if you have the original receipt or invoice, always bring that too. It might not be necessary, but it will make things easier!
Does It Need to Be Unopened?

You can only return the following items if they're unopened:
Air beds or air mattresses (though you can still exchange these if opened)
Audio tapes*
Books
Blu-ray discs*
CDs*
DVDs*
Mattresses (contact Walmart Customer Care for options if a mattress is opened/used)
Video games*
Video tapes*
*These items are returnable after opening if they're defective, as long as the original packaging and invoice/receipt is included.
Does It Need to Be Returned with the Original Packaging if Opened?
Items with ORM-D stickers on the package (such as aerosol cans) must be transported in special packaging for safety reasons. You need to return them in their original package or in special ORM-D packaging from your post office.
What Items Can Only Be Returned if Damaged or Defective?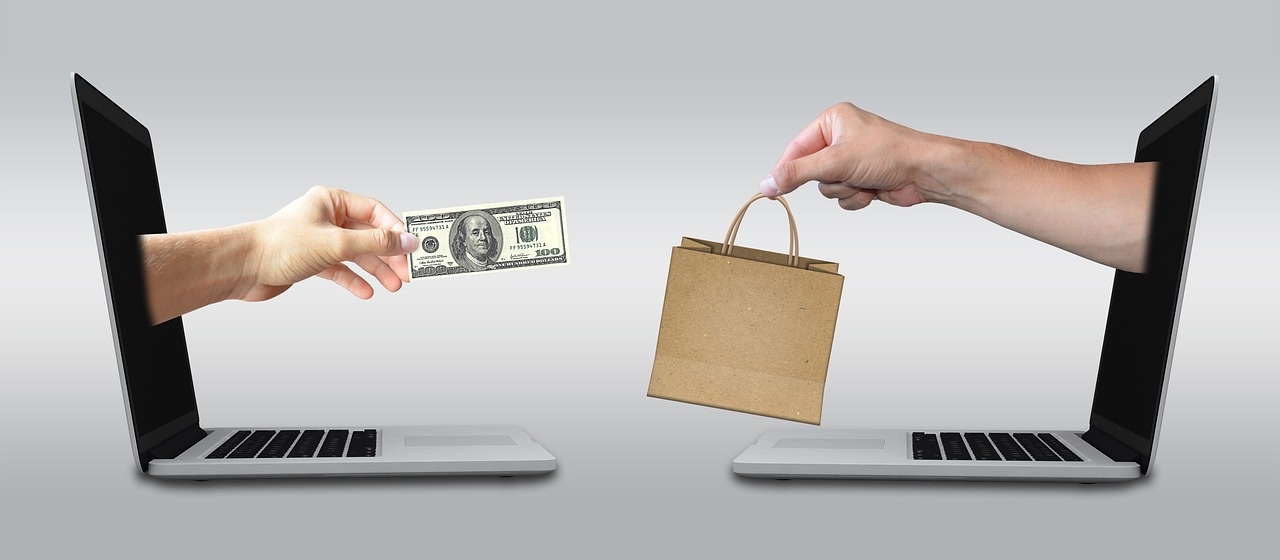 You can only return funeral products if they are damaged or defective. Also, if you've opened a CD, DVD, video game, audio or video tape, or Blu-ray, you can only return it if it's defective.
What Items Cannot Be Returned?
eDelivery software
Electronic PINs
Game download cards
Gas-powered ATVs, dirt bikes, go karts, minibikes, and UTVs
Gift cards (except where required by law, and even then, you won't get more than $10 back at most)
"Personal intimate massagers" (cough)
Photo prints (though you can call Customer Care for options)
Prepaid phone minutes
Used tires
Can I Return the Product to a Walmart Store, or Do I Have to Mail It Back?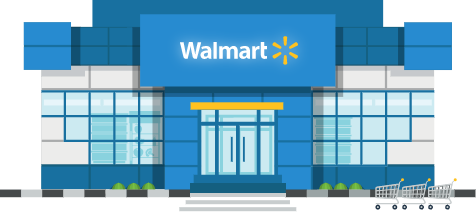 You can perform almost any return in person at a Walmart store. However, the following items are ineligible for in-store returns:
Funeral products
Jewelry worth over $300
Product care plans
Watches worth over $300
Oddly, if you want a replacement for a damaged or defective item, you can only get it by completing the return by mail. However, you can still get a refund if you make an in-store return.
Do I Have to Return Something I Bought on Walmart.com to a Walmart Store?
You can return almost anything you bought on Walmart Marketplace either at a store or by mail. However, there are a few things that you have to return in person at a store:
Many hazardous (hazmat) items must be returned directly to a Walmart store and cannot be returned by mail.
Mattresses usually must be returned to a store, but you can contact Walmart Customer Care for other options.
If you start a return from inside your Walmart account and don't see the "Return by Mail" option, you may need to return the item to a store. Contact Walmart Customer Care to find out if you have other choices.
How Do I Return Something to Walmart by Mail?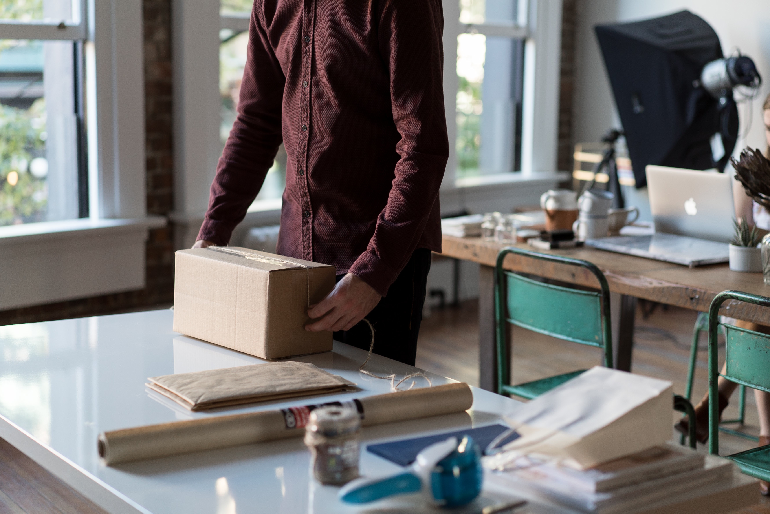 Follow Walmart's instructions here.
How Do I Return Something to a Walmart Store?
To return something you bought on Walmart.com at a Walmart store, follow the official instructions here. Note that you'll need to complete a few steps on your Walmart account online before bringing the item to a store.
More Resources for Walmart Sellers
Researching how the Walmart Marketplace return policy works before you start selling there? Good idea! You may also want to learn how to get approved to sell on Walmart or the differences between selling on Walmart vs. Amazon. It's not easy to get started, but it is worth it!