eBay and Amazon sellers looking for an ecommerce helpdesk once had few options. That's finally changing. Thanks to new developers coming up with ways to integrate with the marketplaces' complicated APIs, the old standbys have some serious competition. Here are some of the old and the new:
1. Zendesk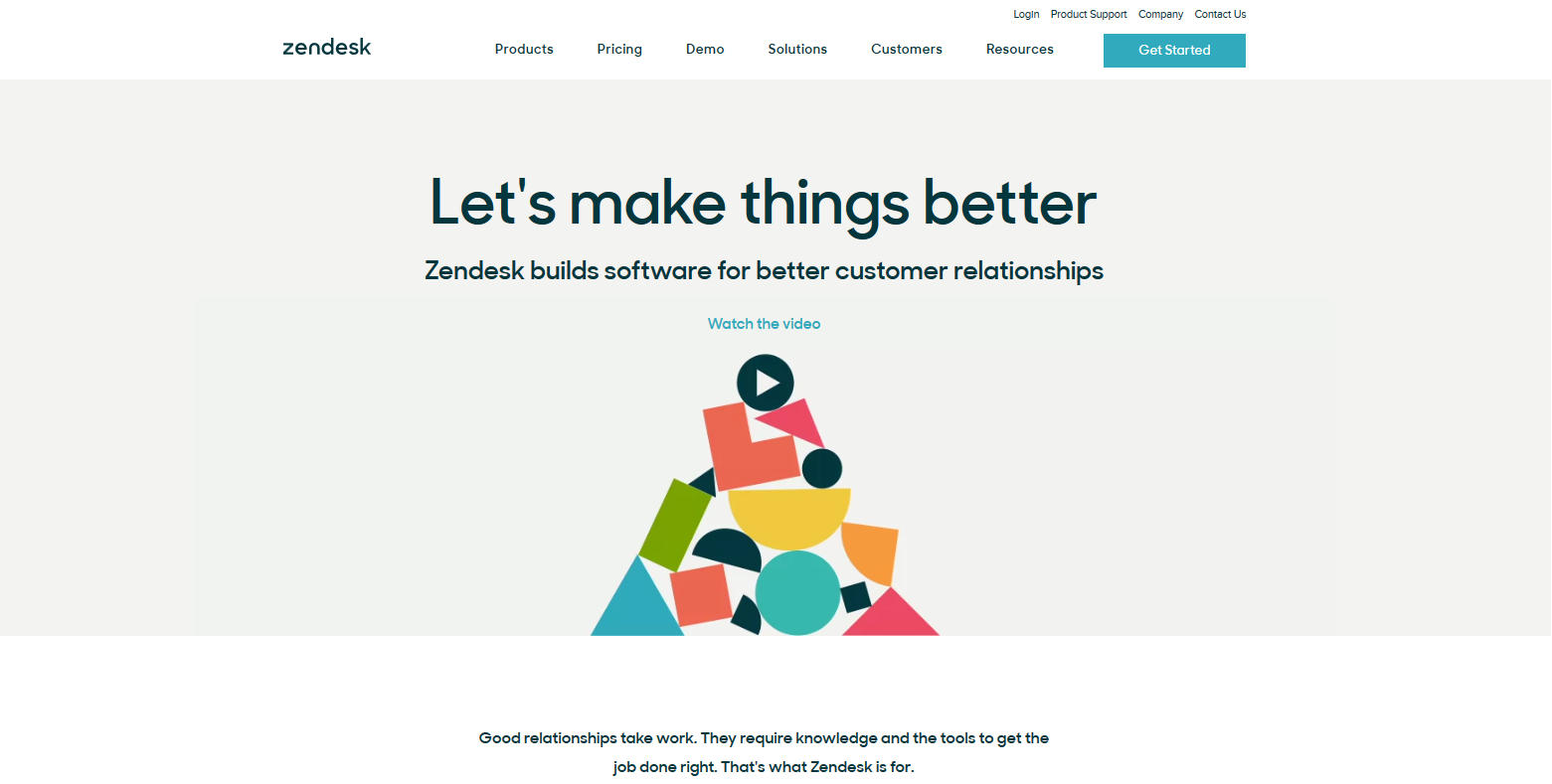 Zendesk has been a leading online helpdesk for years. They've always offered fantastic tools for ecommerce customer service, making it easy to manage customer service emails, social media support, and even live chat and phone support with a few upgrades. The extreme flexibility of Zendesk pricing plans has also made them affordable for businesses of all sizes.
In addition to managing your company's support emails and top social media channels, Zendesk can integrate with popular ecommerce platforms like Shopify. You really do get all your support on one screen.
ChannelReply gave sellers the long-awaited freedom to integrate Zendesk with Amazon and eBay in early 2015. Since then, it has received overwhelmingly positive reviews on Zendesk. A free version, ChannelReply Lite, is also now available to give new sellers the help they need to get off the ground.
2. Reply Manager
Reply Manager is one of the oldest players on the field, and we'd be remiss not to mention them. They've served as an ecommerce help desk since 2001 and specialized in online marketplaces. However, we can't recommend them.
Reply Manager was acquired by XSellCo (a rival help desk, which we'll discuss next) in early 2015. At first, things went well and customers mostly posted positive reviews. But then everything fell apart.
In October 2016, XSellCo forced a massive update on Reply Manager customers—and it completely broke the system. Customers are still reporting that their marketplace messages are disappearing or even being sent to complete strangers, that long-answered emails have reappeared as unanswered, and that all organization has disintegrated.
It's now been nearly two months since the disastrous update. If the brutally honest reviews on WebRetailer are any indication, the problems still haven't been fixed. It's doubtful they will ever recover their customers' trust.
3. XSellCo
XSellCo Fusion is generally well-regarded. This all-in-one ecommerce help desk connects with Amazon, eBay, Shopify, and others, and its message management tools make it a worthy competitor for Zendesk.
However, XSellCo Fusion costs more than Zendesk and ChannelReply combined in most situations. It also has more limitations—for example, it maxes out at 8,000 support tickets per month even if you're willing to pay over $7,000 a year for your subscription. You can get unlimited messages with ChannelReply and Zendesk for less than a third of that price.
On top of the limitations and higher price, one has to worry about them forcing a bad update like they did with Reply Manager. Could you imagine if you'd paid $7,000 for your yearly subscription and then they broke the software for two months or longer?
4. Desk.com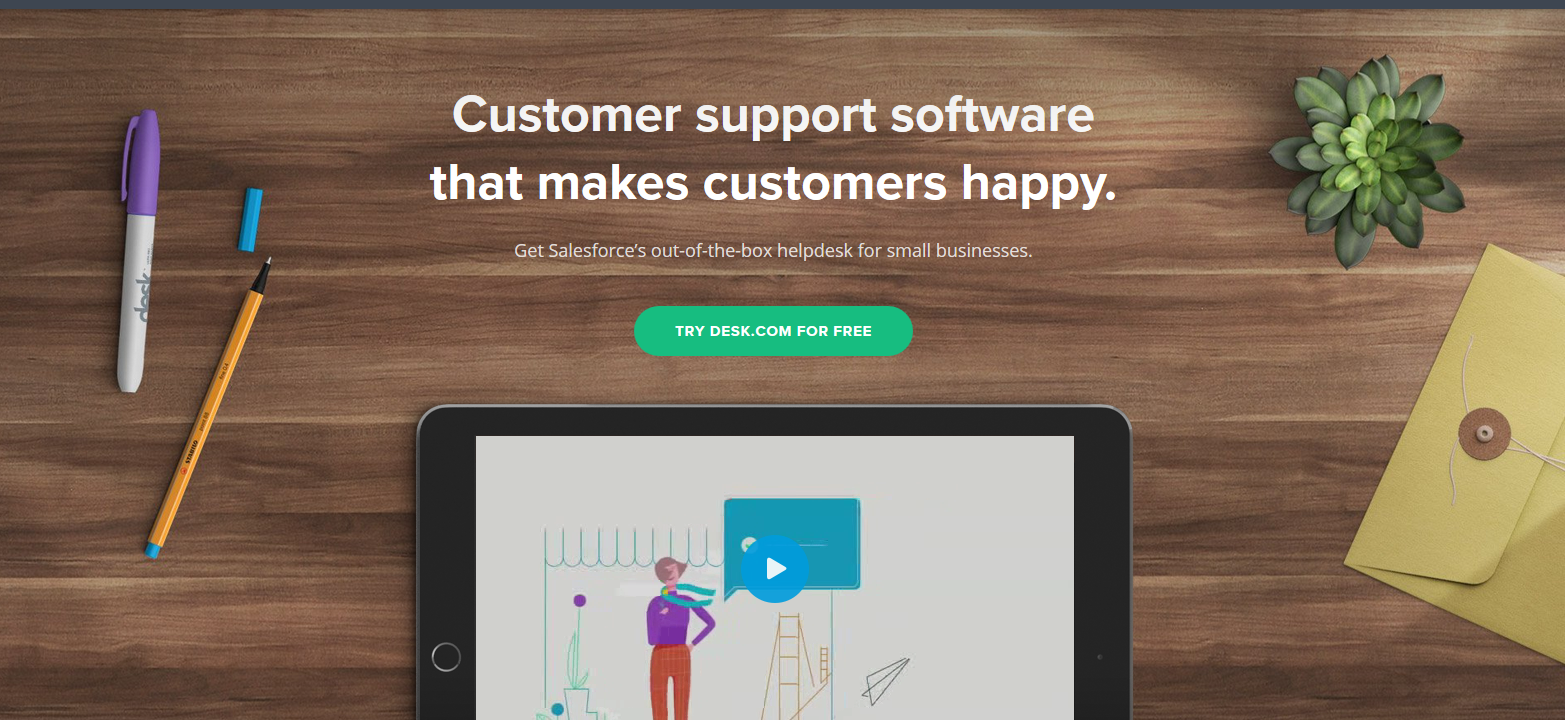 Desk.com is the newest ecommerce helpdesk for eBay and Amazon sellers. Created by CRM giant Salesforce, it matches Zendesk closely in both features and pricing. ChannelReply made Desk.com integration available in May 2016 and it's been a huge success.
Desk.com may not integrate with as many third-party apps as Zendesk, but it has some nice perks like free live chat. Its native integration with SalesForce also makes it the perfect helpdesk for anyone using that CRM.
Link to Your Ecommerce Helpdesk
Don't settle for programs that overcharge or fail to deliver. ChannelReply makes integrating eBay messages and Amazon messages easy so you can have the ecommerce helpdesk your business needs. Start your free trial now and see what a difference it makes—no payment info required!