eBay and Amazon sellers looking for an ecommerce helpdesk once had few options. That's finally changing. New developers have mastered the marketplace APIs, and the old standbys have some serious competition. Here are some of the old and the new:
1. Zendesk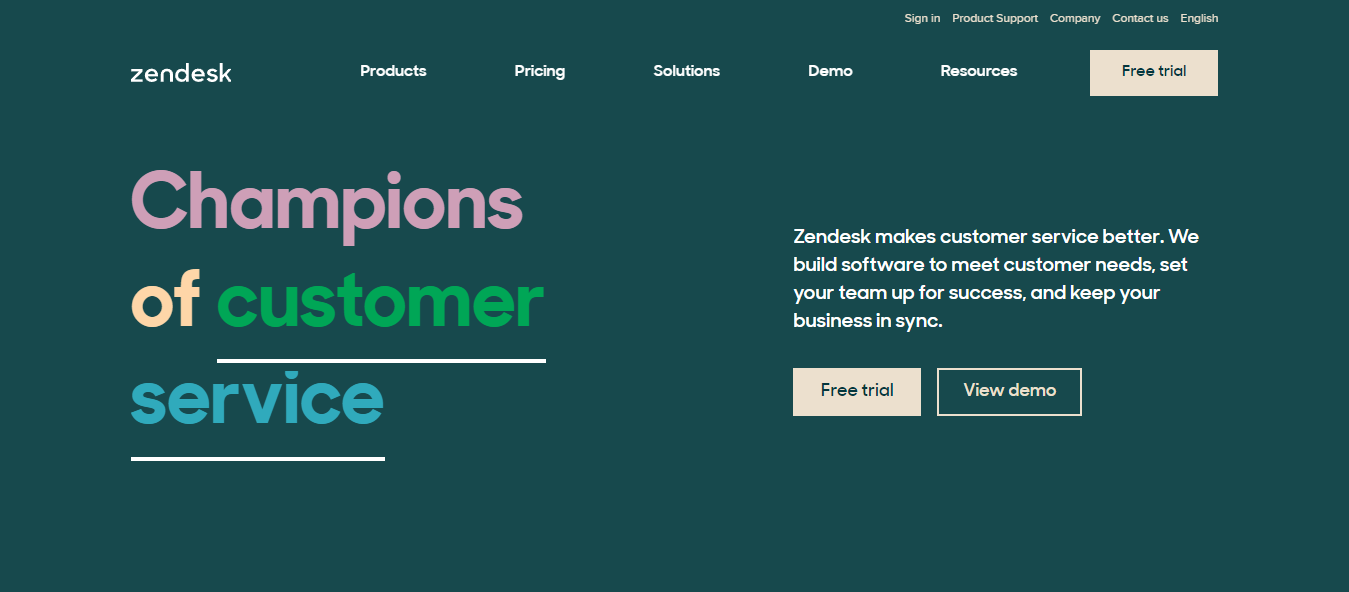 Zendesk has been the leading online helpdesk for years. It's easy to see why: they've always offered fantastic tools for ecommerce customer service.
With Zendesk, you can manage customer service emails, social media support, and even live chat and phone support with a few upgrades. On top of that, Zendesk can integrate with popular ecommerce platforms like Magento and PrestaShop. You really do get all your support on one screen.
The extreme flexibility of Zendesk pricing plans has also made them affordable for businesses of all sizes. It's easy to start with a basic plan and add only what you need as you grow.
ChannelReply gave sellers the long-awaited freedom to integrate Zendesk with Amazon and eBay in early 2015. Since then, it has added support for Walmart, Shopify, Back Market, and Newegg, and received overwhelmingly positive reviews on Zendesk.
2. ReplyManager
ReplyManager is one of the oldest players on the field, and we'd be remiss not to mention them. They launched their ecommerce help desk in 2001 and specialized in online marketplaces.
ReplyManager was acquired by xSellco Limited in April 2015. At first, things went well, and customers mostly posted positive reviews. But then everything fell apart.
In October 2016, xSellco forced a massive update on ReplyManager customers—and it completely broke the system. For nearly a year, customers reported severe bugs in reviews on sites like WebRetailer. Their marketplace messages were disappearing, crashes occurred regularly, and organization had disintegrated.
In 2020, xSellco forced all ReplyManager customers to switch to a different product, eDesk. ReplyManager is dead.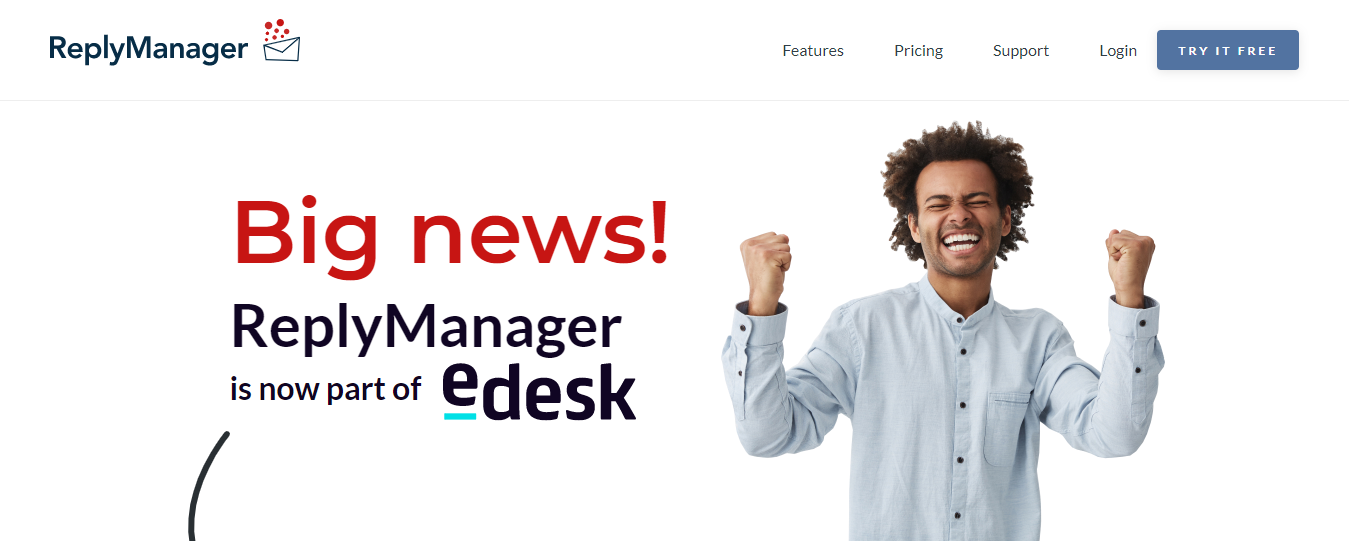 Above: Screenshot from the ReplyManager website taken in November 2020.
And unfortunately for xSellco, it seems that ReplyManager customers weren't as excited about the switch as xSellco was. Here are a couple of their reviews: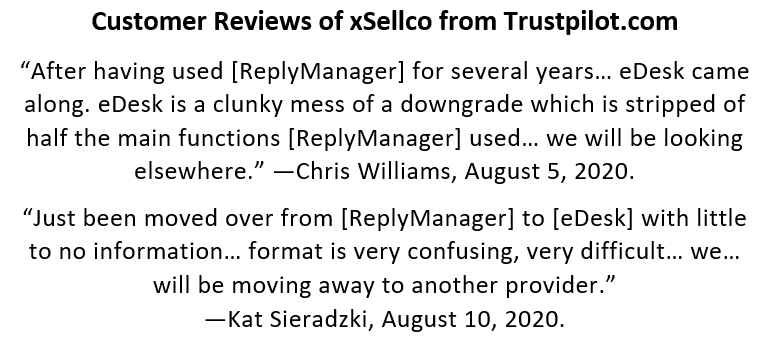 If the many brutally honest reviews like those are any indication, they've lost the trust of a huge number of once-loyal customers. These are not experiences many would risk repeating.
3. eDesk by xSellco
eDesk (formerly xSellco Helpdesk and XSellco Fusion) is generally well-regarded. This all-in-one ecommerce help desk connects with Amazon, eBay, Shopify, and other sales channels. Its message management tools make it a worthy competitor for Zendesk.
However, xSellco's eDesk costs more than Zendesk and ChannelReply combined in almost all situations. On top of the constantly rising cost, one has to worry about them forcing a bad update that lasts 10 months or longer like they did with ReplyManager.
Could you imagine if you'd paid four figures for a one-year subscription and then they broke the software for virtually the entire duration? Then, after they finally fixed the problem, they forced you to move to a different platform?
This kind of behavior seems to be the hallmark of xSellco's customer relationship management strategy. Just look at the reviews: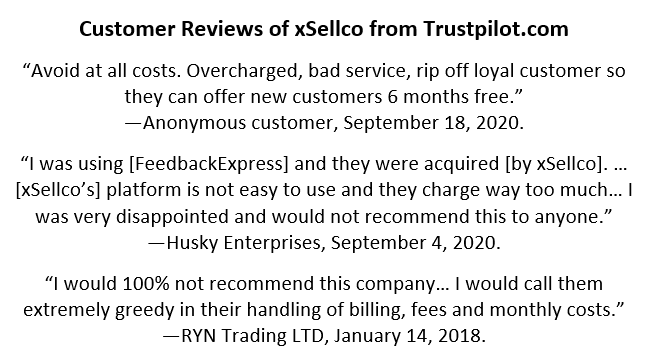 While xSellco may be able to make good customer service software, they clearly have trouble serving their own customers.
4. Re:amaze

Re:amaze is the David in an industry of Goliaths. What it lacks in size it makes up for in power: it has more native social media integrations, better built-in support for Shopify, and a more versatile mobile app than almost any competitor.
Re:amaze integrates with Amazon, eBay, Shopify, Walmart and more using ChannelReply. They also have a free Shopify integration of their own.
ChannelReply's functionality in Re:amaze is virtually the same as for Zendesk. However, Re:amaze's awesome mobile app works perfectly with ChannelReply, as shown below:
This allows Re:amaze users to view order data, issue refunds on certain tickets, and send replies from their phone. By contrast, Zendesk users can only read and reply to messages, and eDesk users have no mobile support interface at all.
Re:amaze's fast development does have some consequences, of course. It can sometimes feel rough around the edges, and it is slightly more prone to bugs than competitors are. But if you're willing to deal with the hiccups, it's arguably the best solution on the market.
5. Freshdesk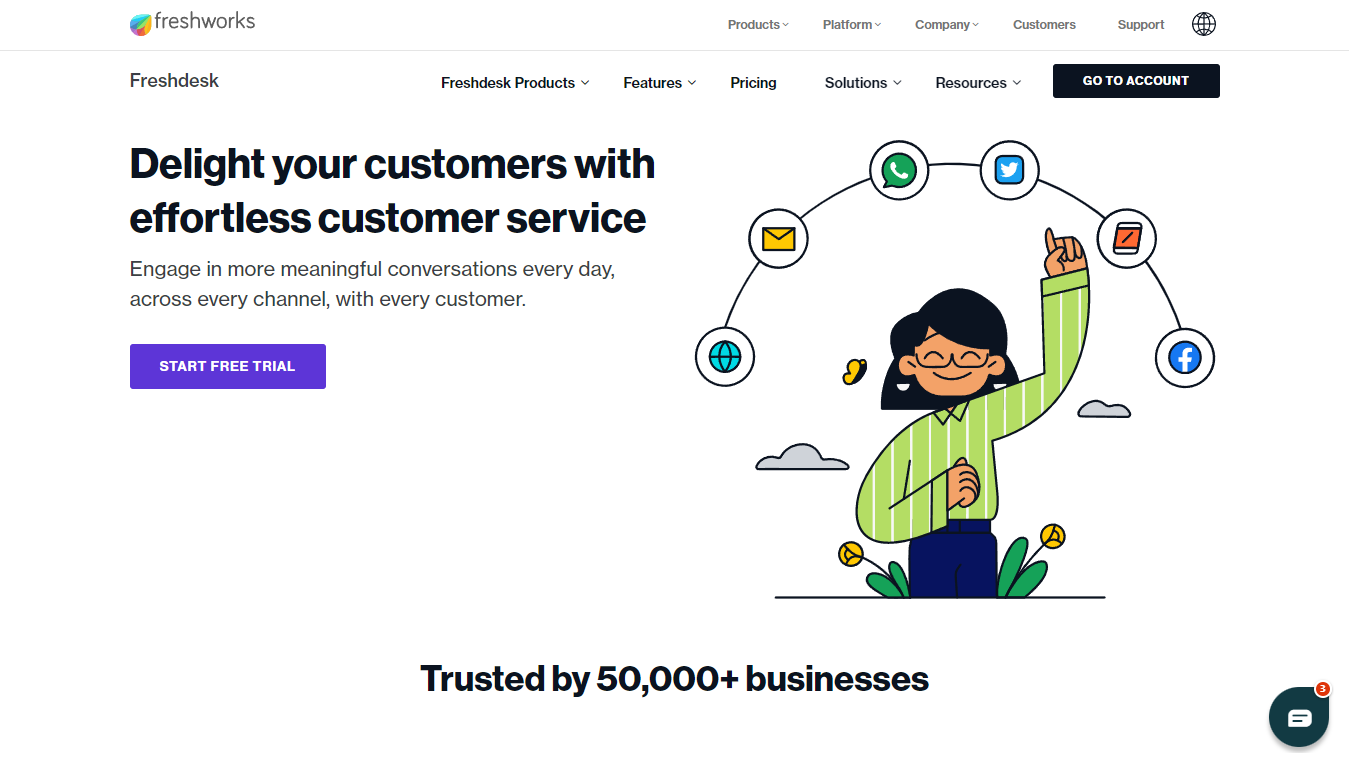 Freshdesk is one of the most popular ecommerce helpdesks for eBay and Amazon sellers. It's also one of the most affordable. The ChannelReply integration with Freshdesk works even with Freshdesk's Blossom plan, which costs as little as $15 per month.
Freshdesk also works hard to roll out the red carpet to all their customers. In addition to providing a 21-day free trial, they offer 24/7 email support and 24/5 phone support on any paid plan. Most other platforms only provide that level of support to their highest-paying users.
6. Help Scout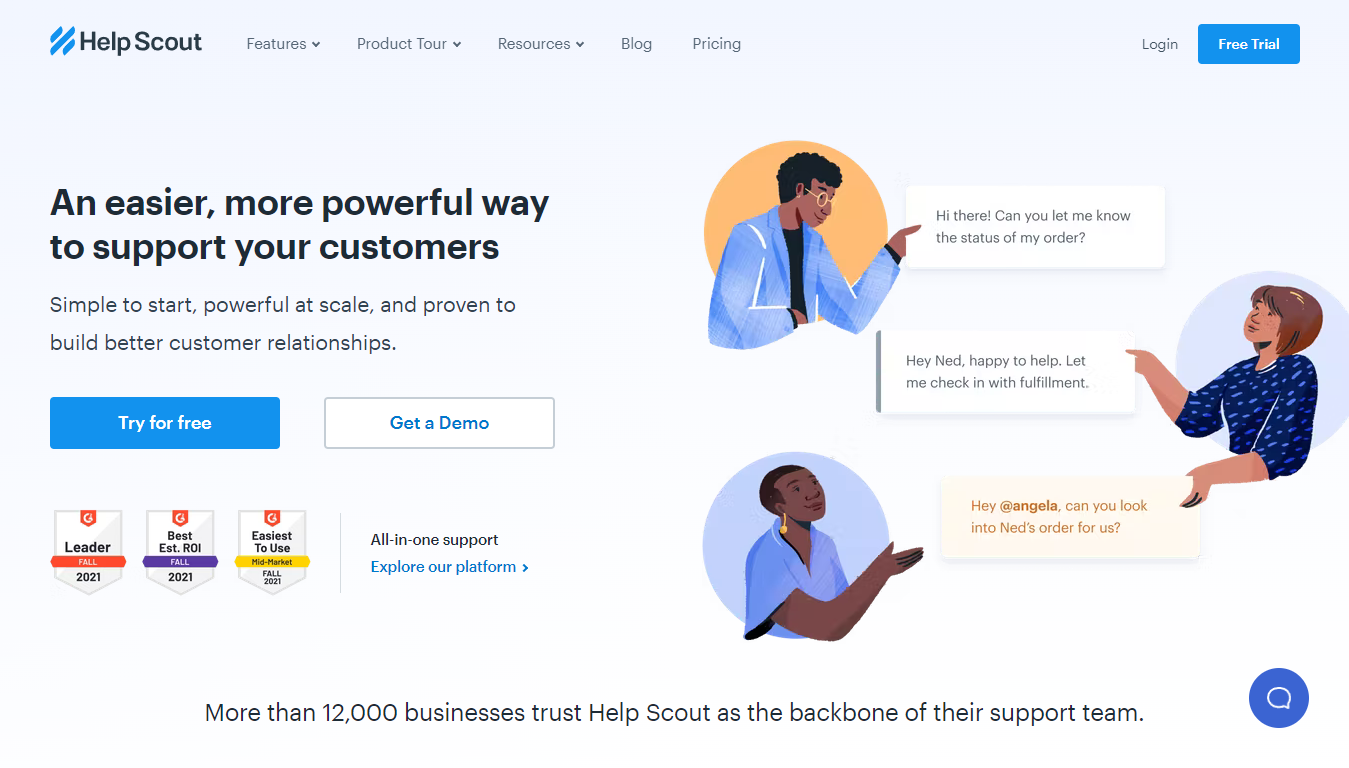 Help Scout is the polar opposite of companies like xSellco. They radiate more care than all the Care Bears combined.
If your organization protects human rights, the environment, or diversity, you can often use Help Scout at a discount. Some organizations can even use Help Scout for free! Plus, they offer savings to all B corporations and nonprofits regardless of industry or cause.
But what about their actual features?
Help Scout's great strength is Beacon, a live chat + self-help app that's perfect for building into your online store. And the best thing about Beacon is that it comes free with all plans. Most of Help Scout's competitors would charge you something to the tune of $25 per month per user + $90 per month per brand for the same thing.
Built-in features like this mean that Help Scout often costs less than any other platform if you're a medium-sized business. Add in any discounts if you're a company fighting for good and it can quickly become way more affordable than any other platform, even Freshdesk.
Help Scout also uses ChannelReply to integrate with eBay, Amazon, Walmart, Shopify, Back Market and Newegg. The integration isn't as powerful as Zendesk's, Re:amaze's or Freshdesk's, but you can still use it to see order data and answer all your messages in one place.
7. Gorgias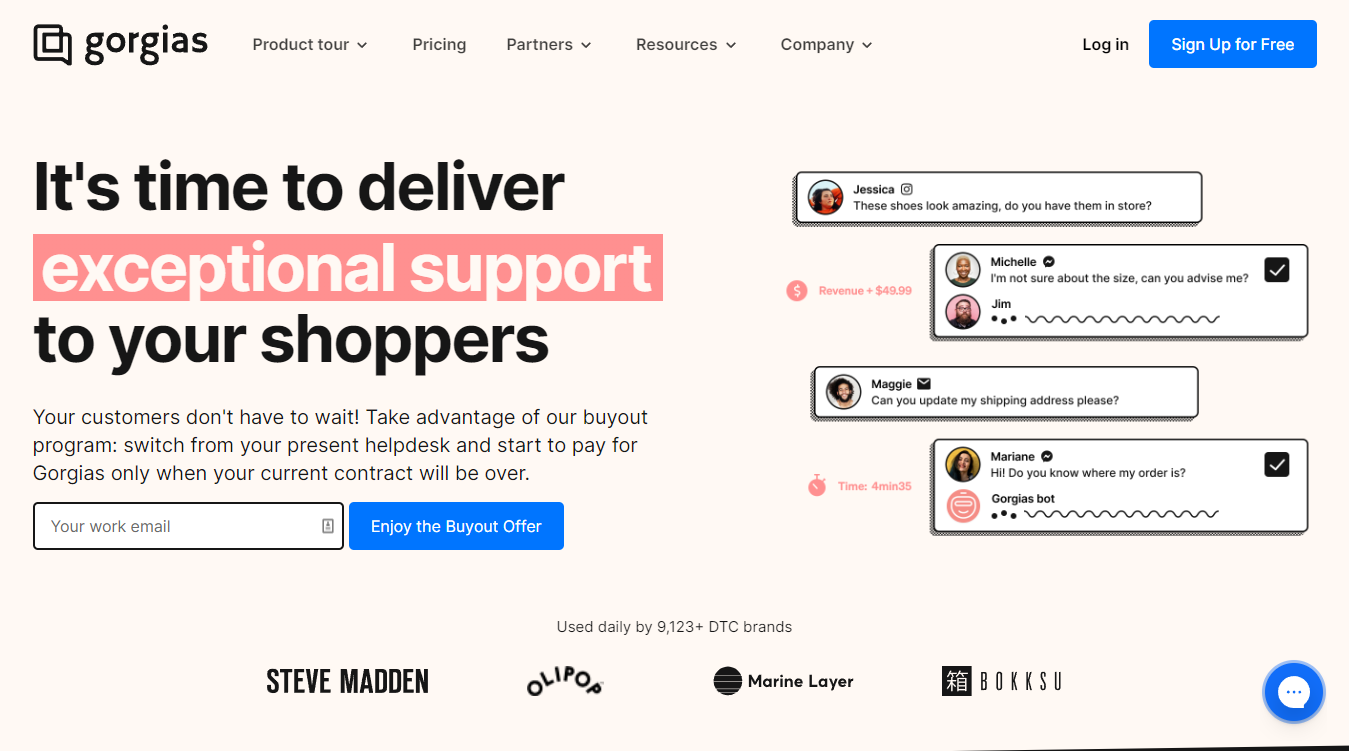 Gorgias is the most specialized helpdesk on this list. It only harnesses the most basic features of ChannelReply's integrations with eBay, Amazon, Walmart, Back Market and Newegg. But it's an unstoppable slugger when it comes to support for your online store.
Gorgias has everything a Shopify-, Magento- or BigCommerce-focused support team could ask for. Create orders, issue refunds, follow your customer through your website and pop up a chat at the exact right moment—you name it, you can do it with Gorgias.
Gorgias isn't the ultimate helpdesk for eBay or Amazon yet. But it's reliable. And if your Shopify, Magento or BigCommerce store is where you pull in the bulk of your profits, you can't find anything better than Gorgias.
8. Zoho Desk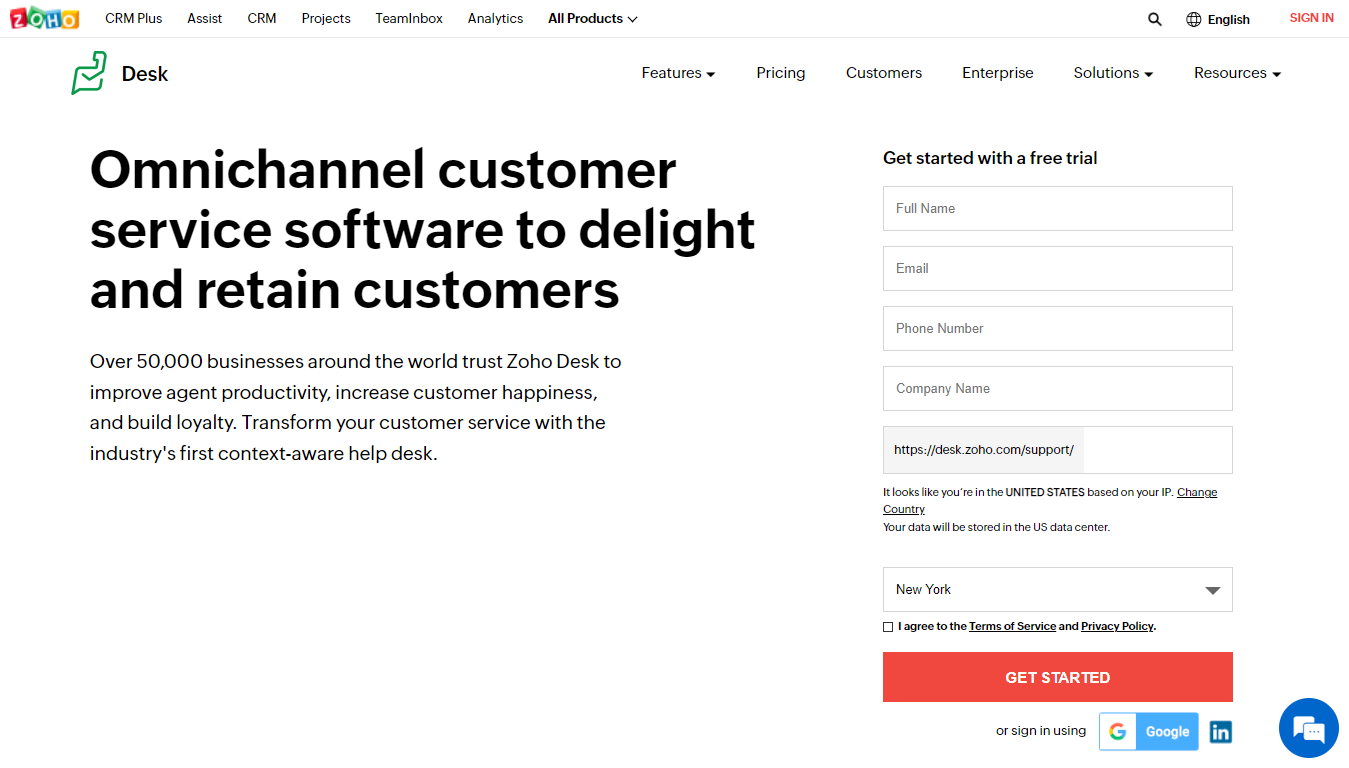 Zoho Desk offers an incredible combination of power and affordability. With the discount for annual payments, it's even more affordable than Freshdesk, costing as little as $14/agent/month.
The ChannelReply integration with Zoho Desk is similar to Zendesk's and Freshdesk's integrations. There are countless ways to use eBay and Amazon data in Zoho, including in autoresponders, reports, templates and more.
Zoho Desk can be a bit quirky. It has odd problems like not allowing you to view a full conversation while you write a reply—you can only read the most recent message while typing. But its low cost, advanced automations, and high customizability make it a great choice for many sellers. You can start a 15-day free trial of Zoho Desk here.
Link to Your Ecommerce Helpdesk
Don't settle for programs that overcharge or fail to deliver. ChannelReply makes integrating eBay and Amazon messages easy so you can have the ecommerce helpdesk you need. Start your free trial now and see what a difference it makes—no payment info required!