Want to make a living selling on Amazon? These six Amazon business models work for thousands of sellers. Just pick the strategy you like most!
Last updated 1/1/2020.
1. Reselling
Buy Low, Sell High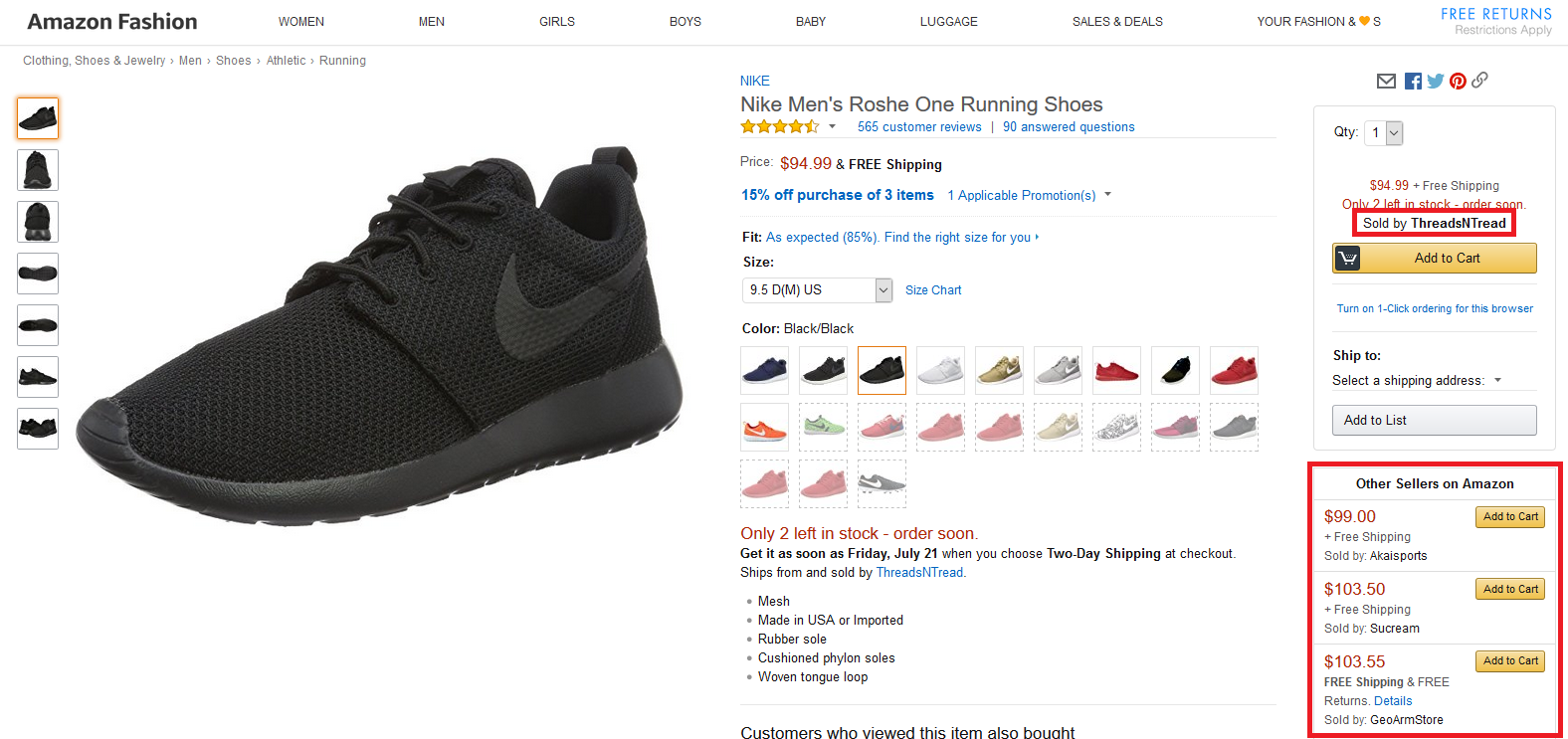 Since they're selling new products and have names distinct from the product's brand, these sellers are most likely traditional resellers.
Perhaps the most common business model used on Amazon, reselling is the same system used by most brick-and-mortar stores. You simply purchase items in large quantities to get low prices, and then sell them individually for higher prices. Follow the steps below to become an Amazon reseller:
A. Buy Low
As a reseller, you'll need to find someone to buy your products from for rock-bottom prices—a supplier. Typical suppliers include manufacturers and wholesalers.
Manufacturers make products themselves and typically sell them in enormous quantities for extremely low prices per unit.
Wholesalers generally purchase their products from manufacturers, selling them to resellers like you in smaller quantities.
Small businesses should start with wholesalers. You can make a bigger profit by buying from manufacturers, but they often require five-figure purchases. Most wholesalers will happily sell you a few hundred dollars' worth of inventory at a time.
Finding Manufacturers and Wholesalers
You can read a good intro to finding a supplier online and starting a business relationship with them on ecommerce-platforms. Just be warned that there are a lot of scammers out there masquerading as suppliers. The best resource I've found for sourcing safe suppliers online is SaleHoo.
You can also find suppliers at trade shows and in trade magazines. These can be great options, as it's harder for a scammer to get past a publisher or industry association than to create a website or an Alibaba listing. No method is 100% safe, though, so be careful.
B. Sell High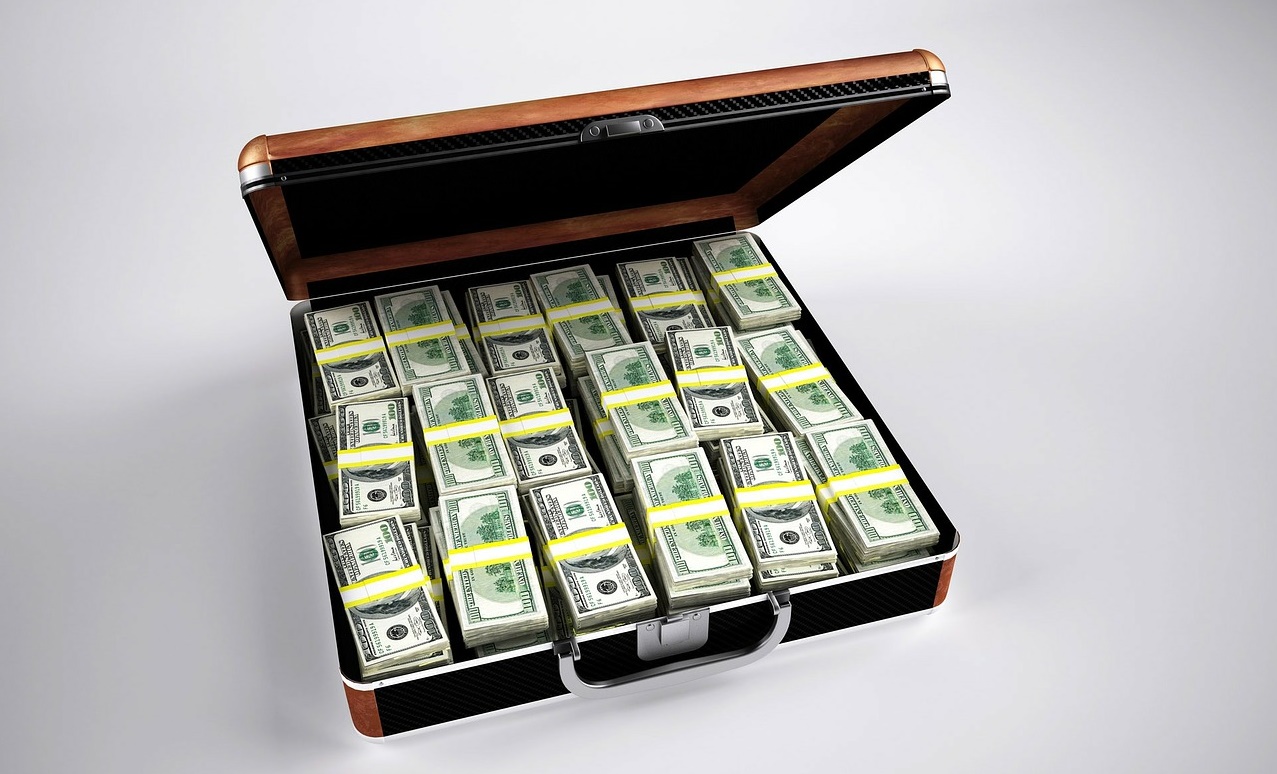 Before buying anything, look at the items suppliers are selling and for what price, then see what price the competition is selling the same items for. Finally, factor in the cost of selling on Amazon to determine what you could sell for a profit. See our article on what to sell on Amazon for tips on research.
Once you find something you could sell for a high profit at a competitive price, your business will be ready for action!
C. Manage Inventory
Your supplier will ship the goods to you, but you have to handle storage and get the items to your customers. Set aside space for inventory and time for packing orders.
If you don't like dealing with storage and shipping, consider Fulfillment by Amazon. Using FBA means Amazon handles most of your storage, shipping, and customer service—for a price. Read "Is Fulfillment by Amazon (FBA) Worth It?" to see if it would boost your business.
2. Dropshipping
Low Risk, Low Profit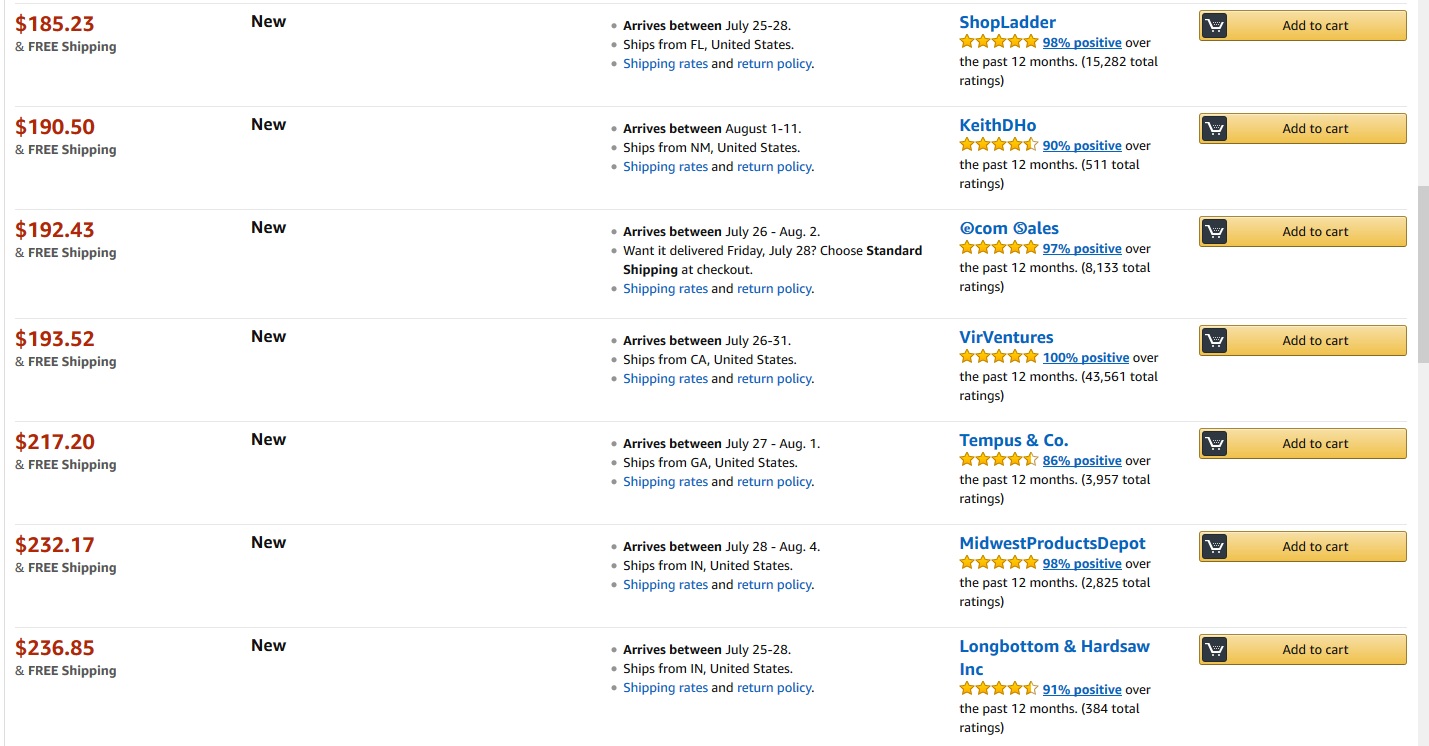 Dropshippers are hard to identify on Amazon—any business that doesn't explicitly mention making or shipping the items themselves could be one.
Dropshipping is a great choice for sellers low on time or money. Unlike reselling, you don't need to purchase inventory or do any shipping. You simply add items to Amazon, tell the supplier when one gets sold, and let them take care of the rest.
Here's what you need to do to become an Amazon dropshipper:
A. Find Suppliers
Some wholesalers and even a few manufacturers offer dropshipping services. Follow the steps from above for finding wholesalers and manufacturers, then narrow down the list to those who will work with dropshippers.
Be sure to find a supplier who will brand all deliveries as coming from your company, as this is one of the most important Amazon requirements for dropshippers.
B. Find Room for Profit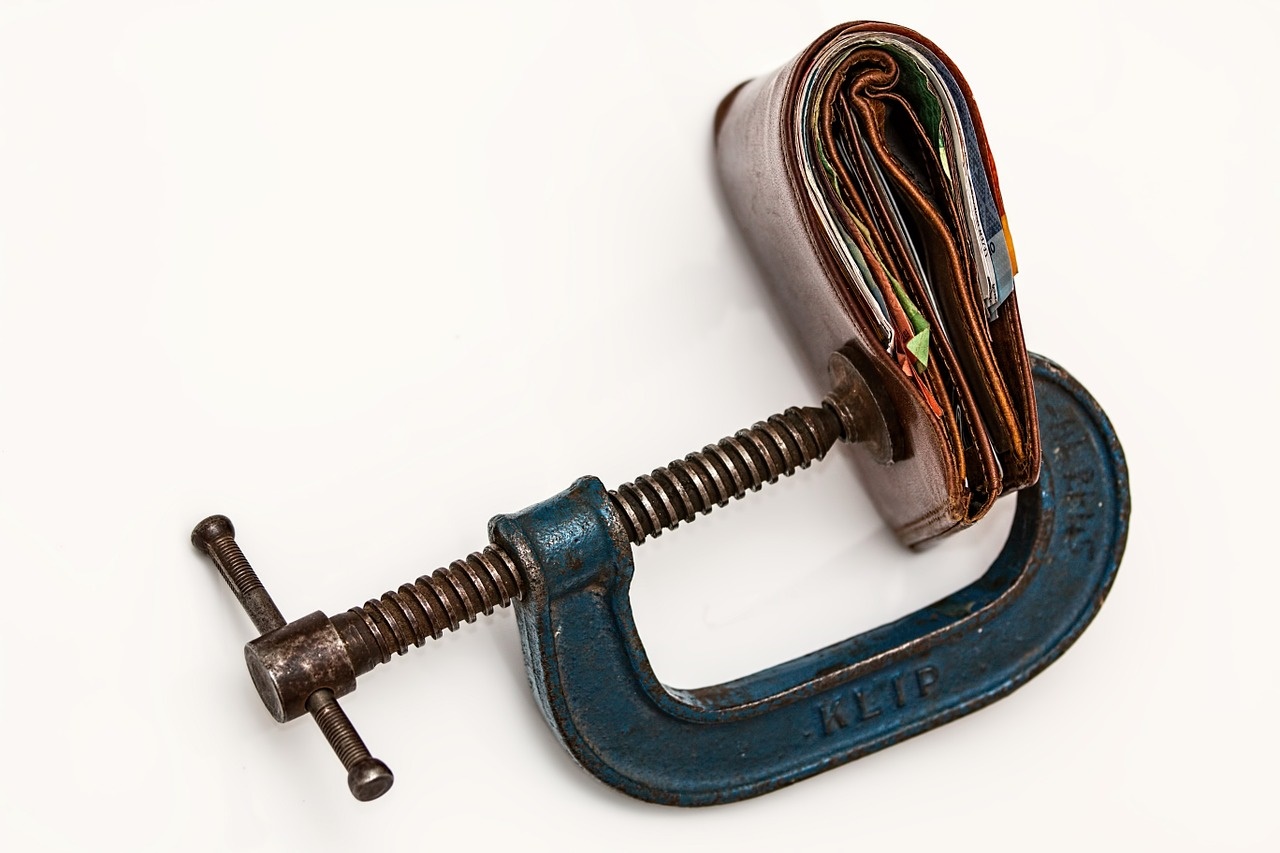 Determining what to sell on Amazon is especially hard for dropshippers. You will only purchase items from suppliers one at a time—whenever an order comes in from one of your customers. As a result, you won't get the same bulk discounts as resellers.
Make sure you can sell something without pricing so low you would lose money. Often, your suppliers will only charge you a few dollars less than you can charge your customers, and it's easy for the cost of selling on Amazon to eat up those dollars and leave you with nothing.
C. Manage Orders
Whenever a customer places an order, you must do the following:
Pay your supplier for the item your customer ordered.
Tell your supplier where to ship the item.
Handle customer service if any problems arise.
Managing all these messages can become time-consuming. If it does, integrating Amazon with a helpdesk will help you keep it under control.
3. Manufacturing
Make It Yourself

When the name of the seller matches the name of the brand, there's a fair chance the manufacturer is doing the selling.
Amazon is a great place for manufacturers to sell directly to the public. If you make a product of your own and have already built the infrastructure to get it in stores, then selling it on Amazon can be lucrative.
The biggest advantage over selling to wholesalers or resellers is that you get all the profits normally taken up by middlemen. The biggest disadvantages are the shipping and customer service headaches.
A. Create Product Detail Pages
If you make a product yourself, odds are you're going to be the first person to list it on Amazon. That means you need to create a product detail page. Essential skills for making sure your product page makes sales include product description writing, Amazon SEO and product photography.
B. Create a Shipping and Customer Service Strategy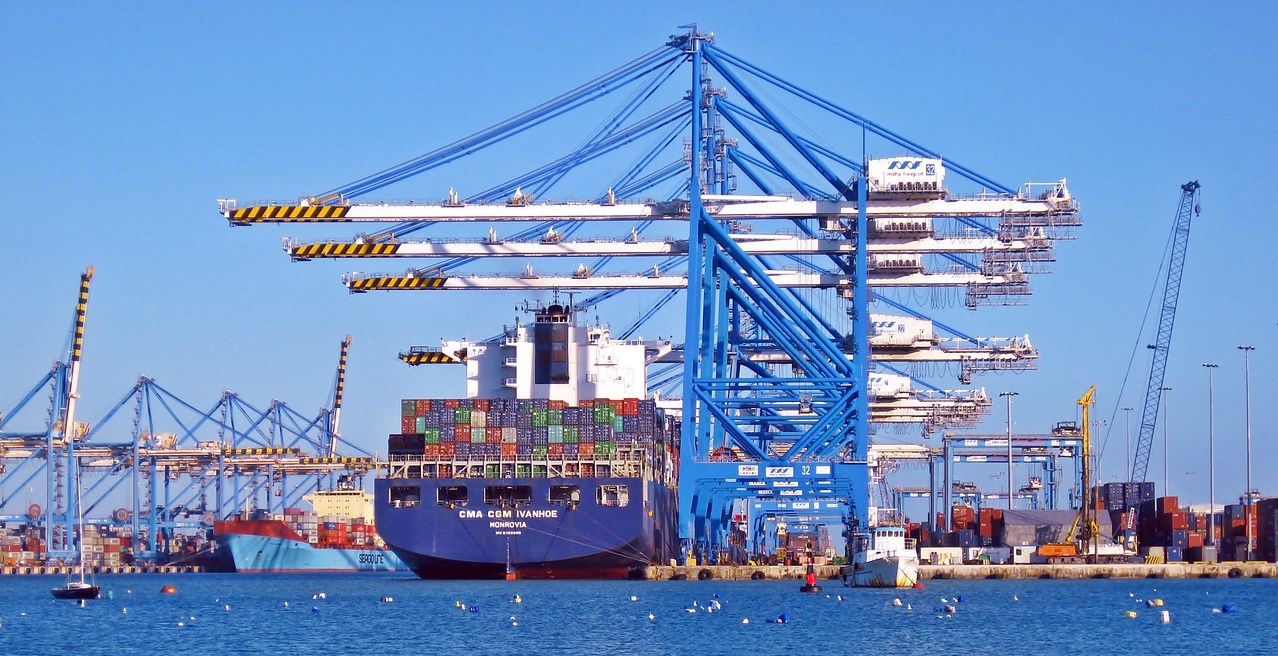 As someone responsible for making sure this product gets made, you have a lot of responsibilities already. You'll want to minimize the time you and your employees need to spend on shipping and customer service.
Take advantage of Fulfillment by Amazon or one of the many ecommerce shipping solutions available. And once you have an efficient shipping system in place, connect Amazon with a helpdesk to minimize the time needed for customer service. Then you can get back to making your product the next fidget spinner!
4. Private Label
Slap Your Brand on It

As with products sold by manufacturers, the name of the brand will closely match the name of the seller on private-label products like this one.
Why make your own product? All you really need to do is make a few tweaks to something people already love and label it under your own brand. This, my friends, is private label.
Private-label sellers come up with a new design for a common product—or sometimes just its packaging. Then they hire a manufacturer to make it for them. This Amazon business model has the potential for high, steady profits, but getting people to buy your brand rather than one they already know can be challenging.
A. Pick a Product
Identify a product with high demand and low competition. If there are hundreds of brands to choose from (high competition), then you might have a hard time getting noticed. But if nobody's buying from the brands already on the market (low demand), you'll have a tough time making sales.
This might seem like a challenge, but there are plenty of tricks and tools you can use. See "Selling Private Label on Amazon" for in-depth advice.
B. Customize & Create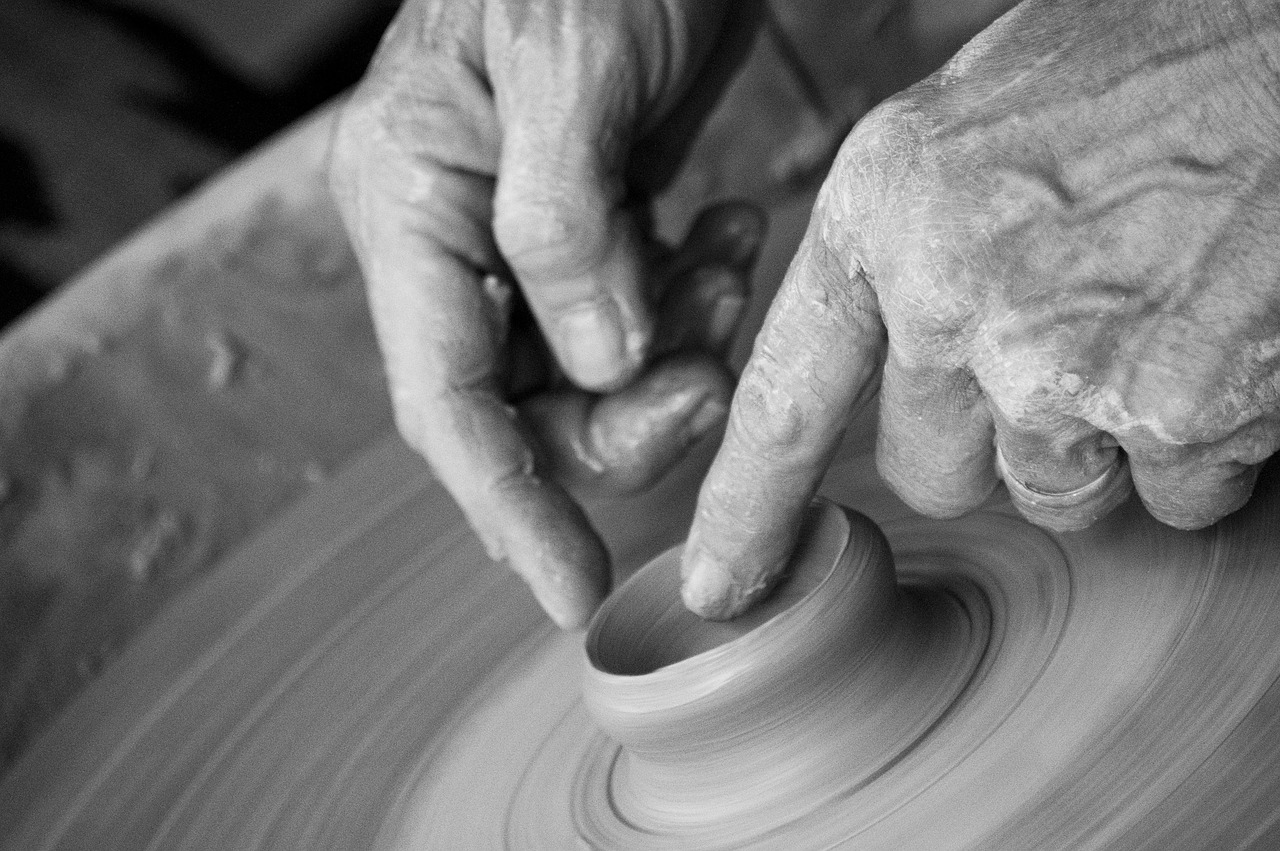 Put your own spin on your product: a new design, a different material, or maybe just a friendlier face on the box. It doesn't need to be patentable, just legally distinct from the competition.
All you have to do then is find a manufacturer who can build it for you. You can find manufacturers on sites like SaleHoo and Alibaba. Always be careful to make sure you're dealing with a real business—you don't want to lose thousands of dollars placing your first order with a scammer!
C. Make Sales, Make Money
Create an Amazon listing using the best practices of Amazon SEO. Then undercut the competition, selling at a loss if needed to get noticed and make your first sales. Once your product appears near the top of search results, raise your price to something profitable.
Want more tips on succeeding with this model? See "Selling Private Label on Amazon."
5. Retail Arbitrage
Professional Bargain Hunting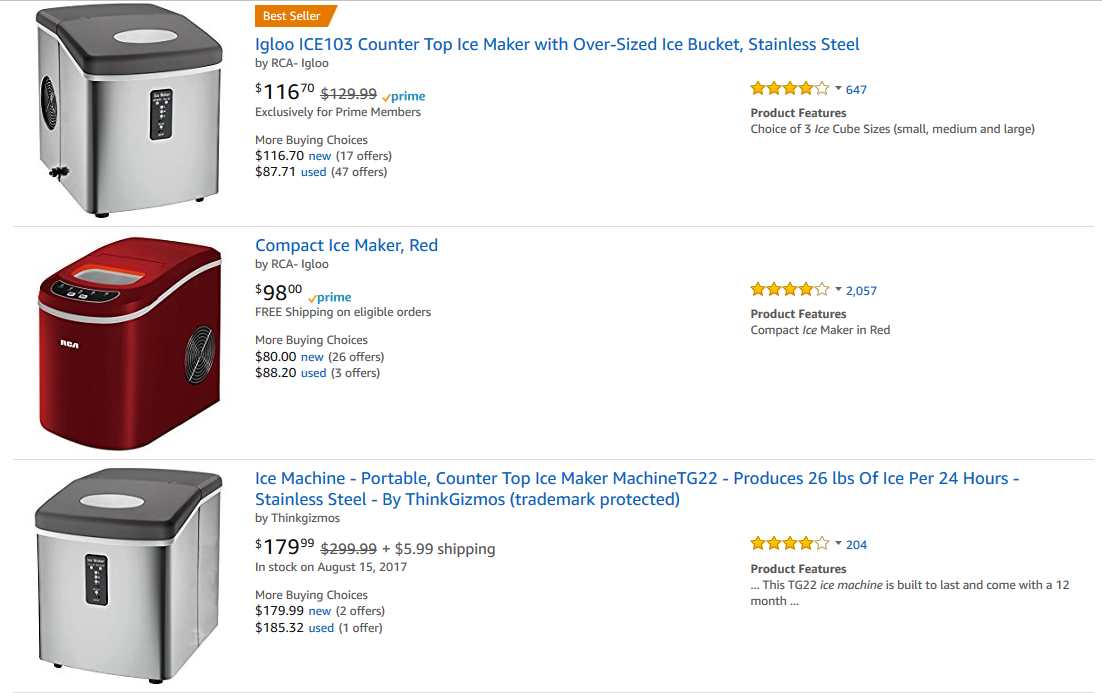 With so many new and used options available, odds are good someone found one of these dirt cheap and then immediately listed it on Amazon.
Retail arbitrage is one of the most popular eBay business models and perhaps better suited to that platform. However, you can still make it work on Amazon!
Retail arbitrage consists of hunting down extreme bargains one at a time and then reselling what you find. It's tough to make a consistent living this way, but the profits on each transaction can be huge.
A. Hunt Bargains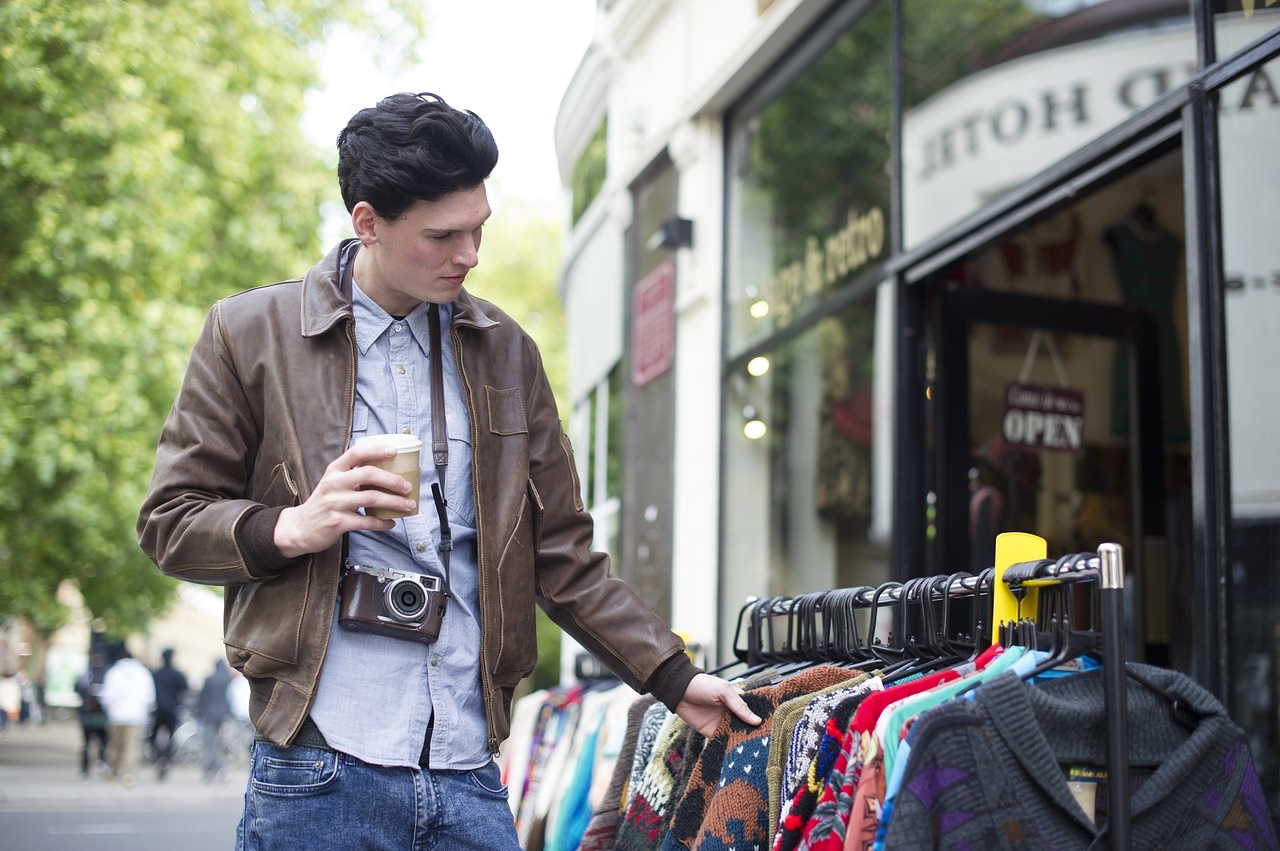 Find items that are selling for well below retail value. You might find them at yard sales, store closings, pawnshops or storage auctions, on poorly designed Craigslist ads and eBay listings, or in your local newspaper classifieds.
Stay focused on items that already have Amazon listings, as the effort involved in creating a new product page is rarely worth it for a single used item. Target valuable items or lots of copies of the same item to maximize your profits.
B. Sell High
Once you find something, simply list it for the highest competitive price on Amazon and wait for the money to roll in!
Arbitrageurs will do well to use eBay as a backup. If there's no Amazon page for a unique item, you can always list it on eBay, and you're also bound to find a few items that demand to be auctioned. See our article on selling on eBay and Amazon at the same time for advice on dealing with the challenges.
6. Liquidation
High Risk, High Reward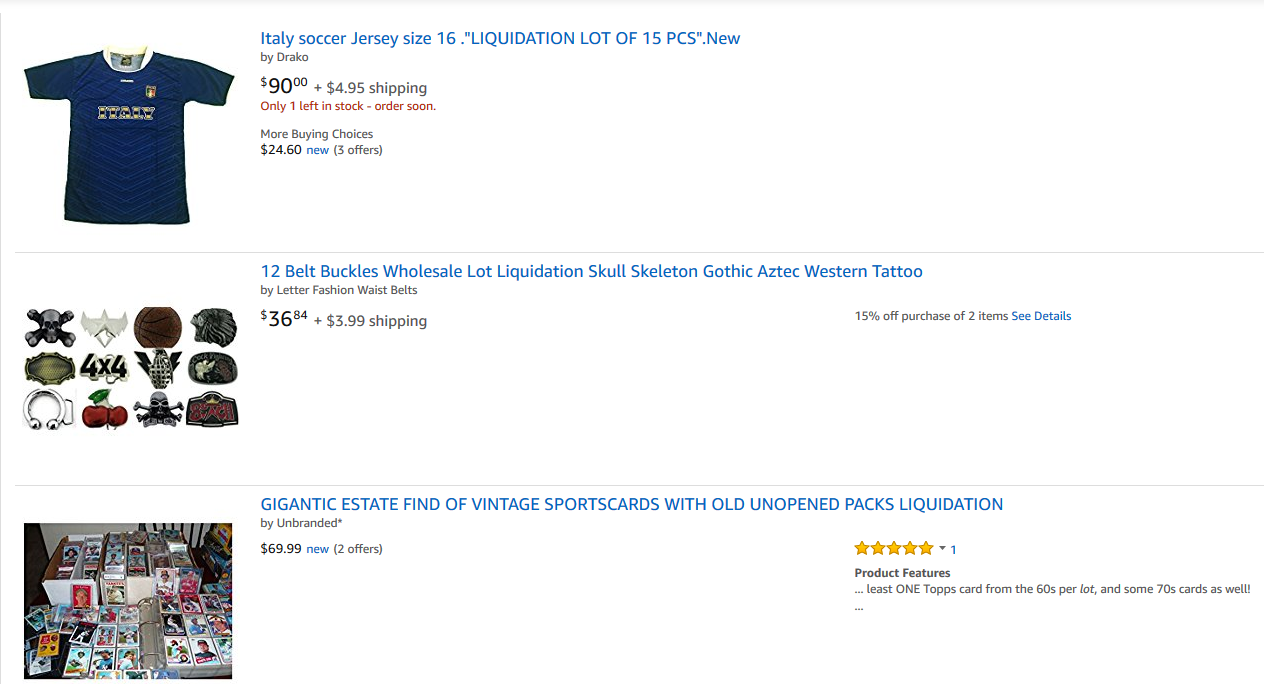 Although some people use Amazon for liquidation, we recommend getting your supplies offline so you don't pay Amazon fees twice.
Liquidation works a lot like arbitrage, but instead of going to a dying store for its last-ditch sale, you wait until it actually closes and then buy everything that didn't sell.
A. Find Liquidation Opportunities and Suppliers
Liquidation opportunities might include store closings, overstocks/clearances, and similar events when businesses or other organizations need to get rid of a lot of stock at once. You may be able to take advantage of these opportunities and buy directly from the organization if you have a large enough budget.
Alternatively, you can buy from clearance houses—suppliers that specialize in buying up massive quantities of unwanted stock. They then sell their stock by the pallet to resellers like you.
B. Choose Your Stock Wisely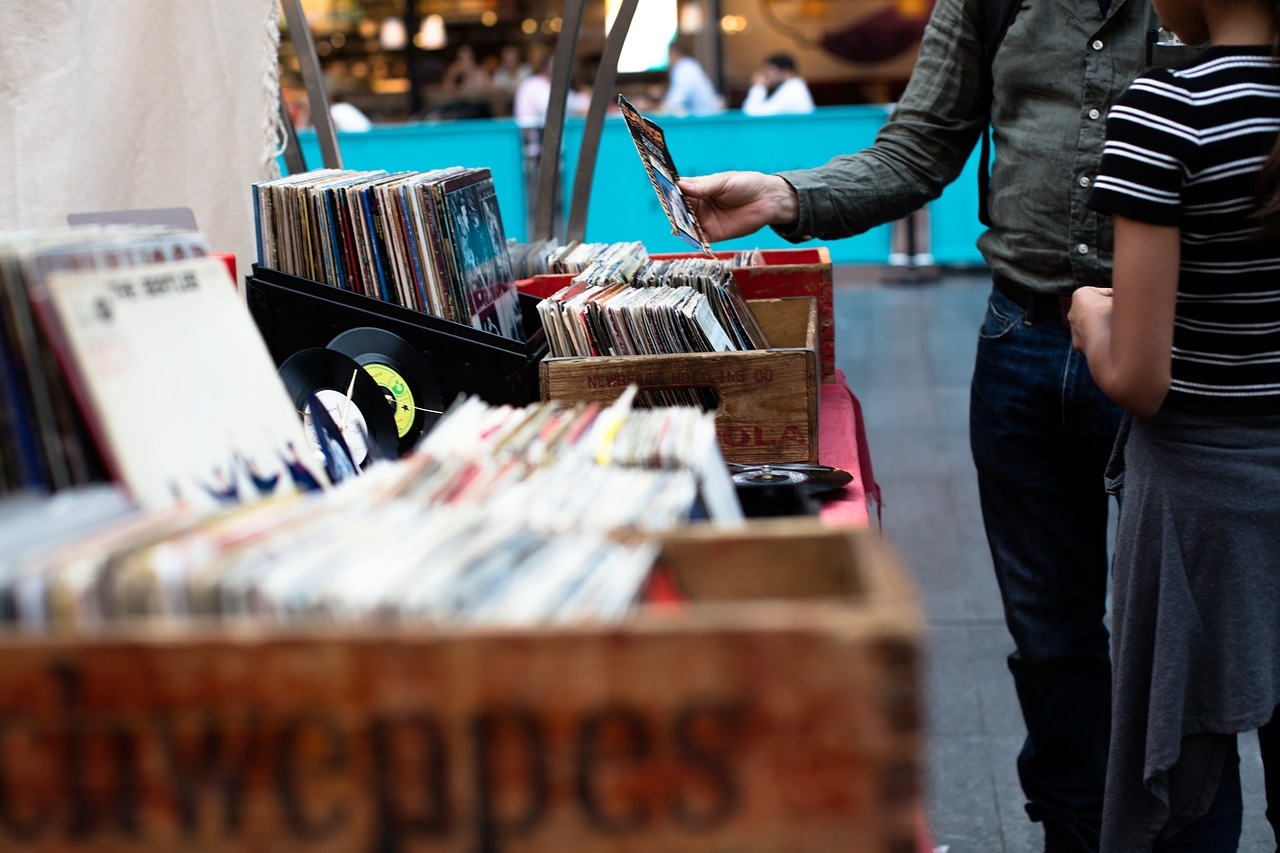 Often, liquidated stock includes lots of returns and otherwise damaged items. That means you can end up with a lot of unsellable goods if you buy indiscriminately. When dealing with clearance houses, inspect the stock before purchasing it whenever possible.
C. Sell Flexibly
You'll sometimes end up with goods you can't sell on Amazon. Branching out into eBay and other channels can keep your less profitable stock moving, but be sure to prepare for the challenges of selling on eBay and Amazon at the same time.
Summary
We may not have covered every Amazon business model in existence, but these six are some of the best. Be bold and give one or more a try! See "How to Sell on Amazon for Beginners: A 4-Step Plan" for the next steps in setting up your operation.