Amazon messages can bog you down. Many sellers forward them to an external email address, where they can manage all their messaging in one place. But things get messy without specialized Amazon email services.
Conversations aren't threaded; every individual reply appears as a separate email. Customer and order details arrive in a jumble. And if you try to use a helpdesk, it's often impossible to use its most powerful tools because it can't read Amazon data.
Last updated 12/11/2020.
We've Been There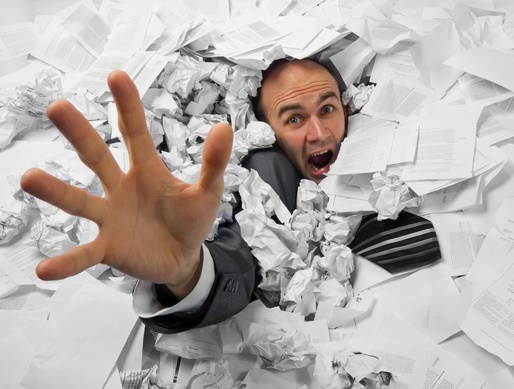 We started as an ecommerce company selling on eBay, Amazon, and our own websites. Support for our own sites was OK, since we could zip through most messages with Zendesk, but keeping up with Amazon was almost impossible. We had to choose between using the barebones Amazon email management tools or struggling with clunky email forwarding.
eBay only made things worse. There was no way to respond from an external mailbox, and its tools were even more basic than Amazon's.
We got sick of it. We started looking for Amazon email services that would send messages between Amazon and Zendesk without making a mess of things. No luck.
We looked for something that would let us answer eBay messages without logging in directly. Nothing.
We were bleeding money on support. We had no time to focus on selling things. Even if it cost us an arm and a leg, we needed a solution.
Finally, we hired a development team and told them to build one for us. What they made was ChannelReply.
Powerful Amazon Email Services for Sellers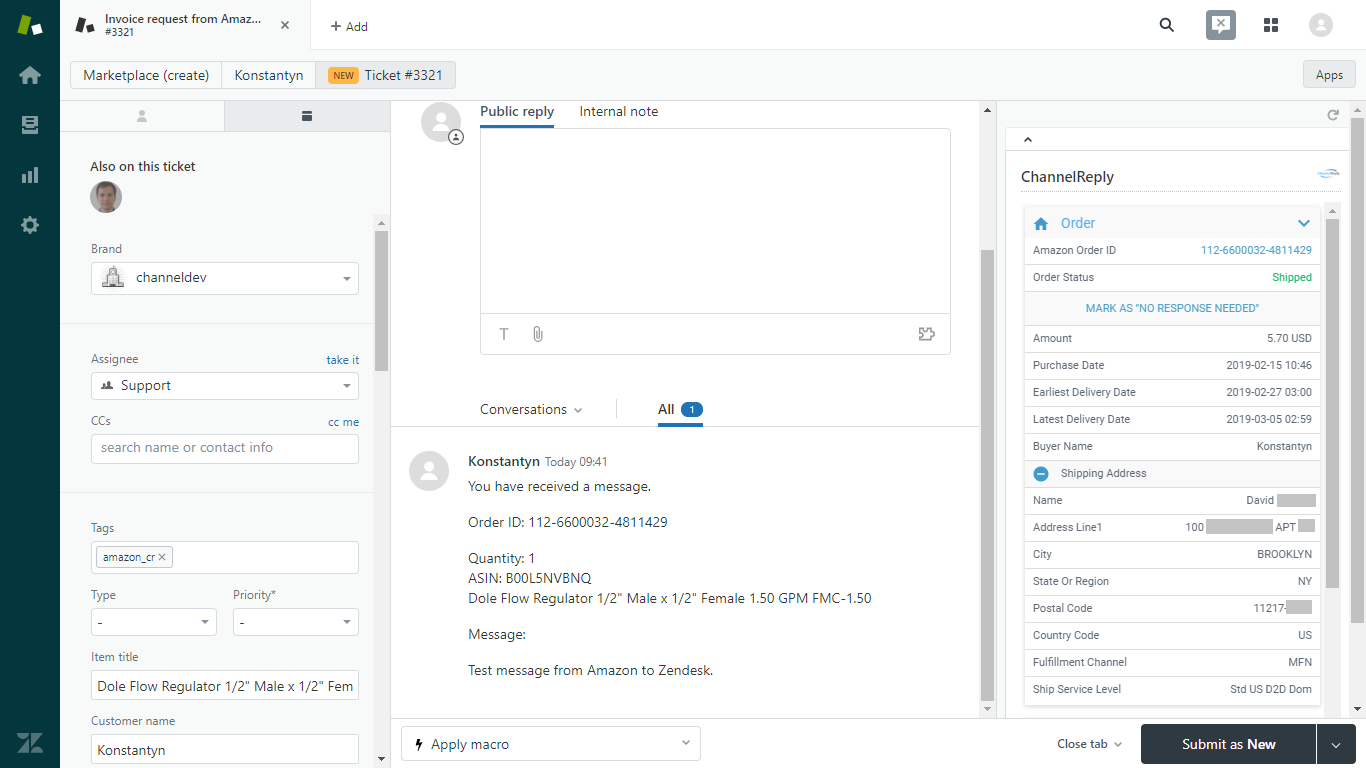 Our developers cracked the code to integrate Zendesk with Amazon. It was life-changing for us.
Now our messages were threaded. We could follow conversations as easily in our helpdesk as we could if we logged directly into Amazon.
Buyer and order info was no longer a mess at the bottom of emails. It was well-organized and displayed cleanly in a sidebar, letting us find the data we needed to craft a great response fast.
We added tags to our Amazon messages. With them, we could choose to look at only Amazon messages, or put all our emails on one screen—whatever felt most convenient.
We were even able to create custom fields. These let us do things like automatically insert the buyer's name and the item they purchased into our macros. Our canned responses instantly customized themselves to every request, without us typing in so much as a word.
Amazon messages that took us ages to answer before could now be resolved in seconds.
We realized how big this was and decided to go public. Now, any Amazon seller can use ChannelReply to make a world of difference for their customer service.
Beyond Amazon and Zendesk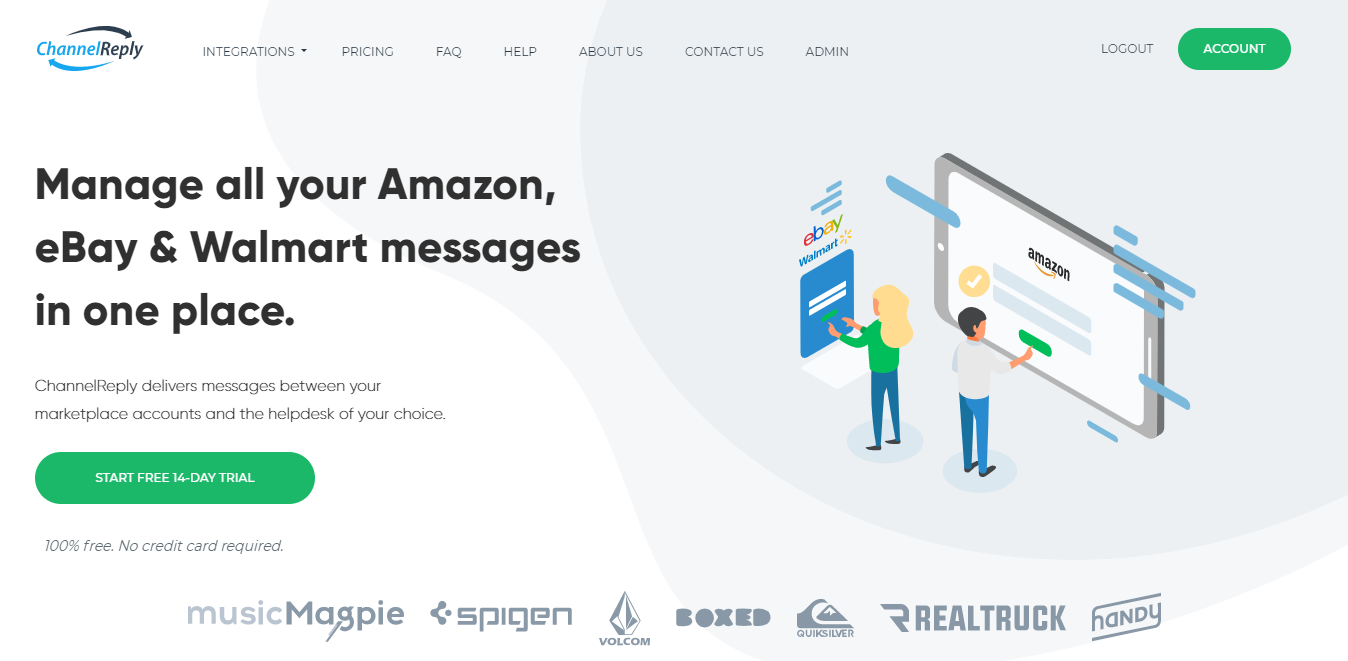 As big as our Amazon email services were, our eBay integration was even bigger. Whereas email forwarding was poor for Amazon, it was nonexistent for eBay. We solved that and gave it just as strong of a messaging system.
We also realized that as much as we loved Zendesk, not everyone wanted to use it. So we created eBay and Amazon integrations with Desk by Salesforce, then with Freshdesk, a more affordable (sometimes even free) alternative. We kept going and added Help Scout, Gorgias and Re:amaze.
Finally, we created a Walmart integration for all our supported helpdesks and a Shopify integration for Zendesk, Freshdesk and Re:amaze. Now sellers can manage Amazon, eBay, Walmart and Shopify messages on one screen!
We have no plans to stop there. New features and new integrations are always on the way. If there's one you're wondering about or would like to see, contact us and we'll get back to you ASAP.
Get Amazon Email Services That Make a Difference
Don't struggle with disjointed customer service, limit yourself to haphazard email forwarding, or waste unnecessary hours on your replies. ChannelReply made an incredible difference for our Amazon business and has done the same for our customers. Try it free here.