Anyone can create an online store and put something up for sale online. Unfortunately, all too many of those who do end up as online business failures. In the spirit of helping our fellow entrepreneurs succeed, we've put together four of today's best ecommerce business ideas, plus some tips and resources on avoiding the pitfalls and getting started right.
Last updated 5/4/2018.
1. Wholesaling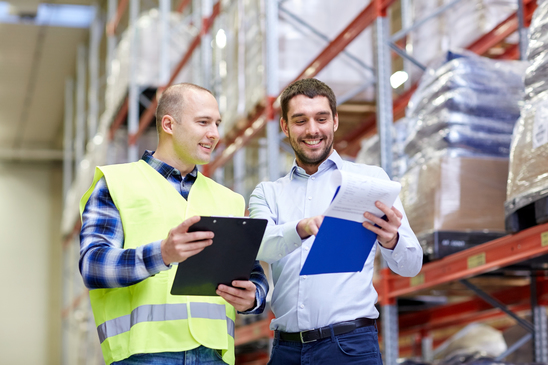 Startup costs: High (several thousand to tens of thousands of dollars).
Greatest challenges: Making industry connections; managing shipping and storage logistics.
Greatest advantages: Easy to stand out from the competition; customers driven to find you and buy from you.
This option is not for the light of wallet—you will likely need to invest thousands of dollars in inventory and storage to get started. But it's a niche that screams "Ripe for the picking!"
Wholesalers purchase products en masse from manufacturers—often thousands of units at once. They then turn around and sell these products in bulk to retailers who can't afford the huge upfront cost of buying directly from the manufacturer. Read this Shopify article for more info on how wholesaling works.
Why is wholesaling one of today's best ecommerce business ideas? Because most wholesalers are stuck in the 90s. Many have horrendous websites that make them look like scam artists, something worsened by the fact that many "wholesalers" are scam artists. They only succeed because retailers are so driven to seek them out.
Most wholesalers invest little in marketing because they're too busy with the necessities: purchasing goods, building relationships with manufacturers, and shipping. But hot damn, if you built a wholesale website that looked like it was created in this millennium, kept your promises to your customers, and offered the most basic forms of ecommerce customer service, you would TOWER over the competition. Customers would almost certainly be breaking down your door to throw money at you!
2. Dropshipping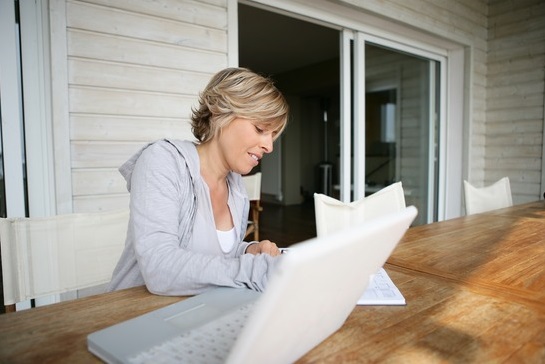 Startup costs: Minimal ($0–$500).
Greatest challenge: Finding profitable products amongst intense competition.
Greatest advantages: Little to no financial risk; no need to deal with packing or shipping.
Dropshipping is the polar opposite of wholesaling. It costs little to get started and often requires minimal work after you get the ball rolling. However, you have to fight to find products that make thin profits one sale at a time.
Dropshipping employs an unusual business model. Here's how it works:
You find a wholesaler who offers a dropshipping service and sign on with them.
You list one or more of their products for sale on your website or via a marketplace like eBay.
When a customer places an order, you buy the item from the wholesaler and pass them the customer's address.
The wholesaler packages the item and ships it for you.
Dropshipping runs on thin margins because the wholesaler can't give you the bulk discounts they give normal retailers. They also have to charge you a few dollars for the labor and materials involved in packaging each item.
The result is that when retailers with bulk discounts move in, they can undercut you. You need to be prepared to change your offerings with the winds of fortune.
To start dropshipping, you must find a wholesaler who offers a RELIABLE dropshipping service in addition to products you can sell. My favorite resource for both finding great wholesalers and gaining more information about succeeding as a dropshipper is SaleHoo.
3. Subscription Boxes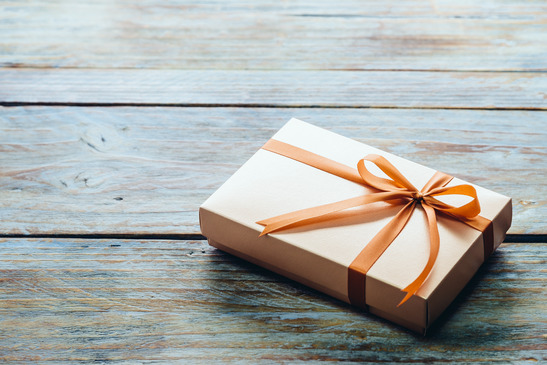 Startup costs: Low to moderate (a few hundred to several thousand dollars).
Greatest challenge: Acquiring customers.
Greatest advantages: Steady and reliable cash flow once established; competing on price not always necessary.
If you haven't heard of subscription boxes, then I recommend you read this CBS article or visit My Subscription Addiction. It's a brilliant way to escape the competition involved in selling individual items or the costs involved in big-picture stuff like wholesaling.
The concept is simple: pick a theme (cosmetics, women's fashion, manliness, comic book merchandise, exotic cooking—anything). Fill a box with goodies related to that theme and send it out to your subscribers. Repeat, with new batches of goodies every time.
The wonderful thing about this business model is that it allows for incredible creativity and can fit with any schedule or price range. You might send your subscribers a box of intriguing candies once per month for $20. Or you might send them the ingredients and recipe for a great meal three times a week for $60.
You'll want to source your products from wholesalers whenever possible, of course, so be prepared to have some overstock. Sell the excess products on eBay or your own website to make sure they don't go to waste.
You can create a My Subscription Addiction listing for free. This should get you some customers from site searches. However, I strongly recommend developing a more advanced marketing plan before diving in.
4. Standard Online Retailing
Startup costs: Low to moderate (a few hundred to several thousand dollars).
Greatest challenge: Finding profitable products amongst high competition.
Greatest advantages: High profit potential; ability to undercut dropshipping competitors.
Buying from wholesalers and reselling the products on eBay and Amazon is old news. However, the fact remains: this business model works. The competition is high, but so is the profit potential, and you can really make a good living doing this.
We've talked a lot about this in our other articles, so rather than discuss it in more detail here, I'll just point you in their direction.
eBay and Amazon are the best starting points, as they let you start making money without giving you the headaches involved in running your own website. Compare the benefits of selling on Amazon with the advantages of eBay to see which you'd prefer to start with. Once you've made your choice, learn how to sell on Amazon or read our guide to selling on eBay for beginners.
In Conclusion
Any one of the four ideas above can make you a lot of money if you go into it with the mindset of building a real business. Get-rich-quick schemers will fail quickly. Approach it with a readiness to work hard, a willingness to take risks, and a high degree of preparedness, and you might just become the next great online success story.