One of the most important things for ecommerce customer service is responding quickly. You need to respond to customers fast if you want a good Amazon seller rating or eBay feedback score. Using your phone lets you reply anywhere, anytime—as long as you have an eBay or Amazon mobile app for customer service.
Basic: The Default Amazon or eBay Mobile App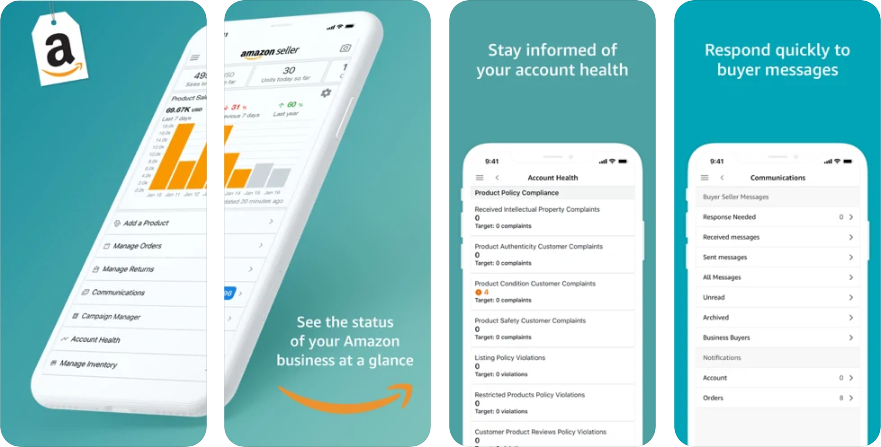 Most sellers will handle their messages on mobile using the Amazon Seller app for iOS or Android and/or the eBay app for mobile devices. These are generally good enough if you're only selling on one marketplace.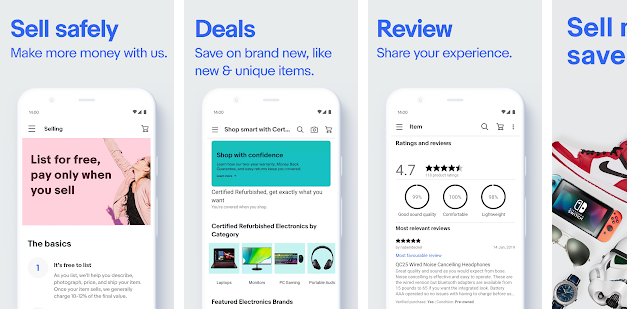 Is There One App for eBay/Amazon Messages?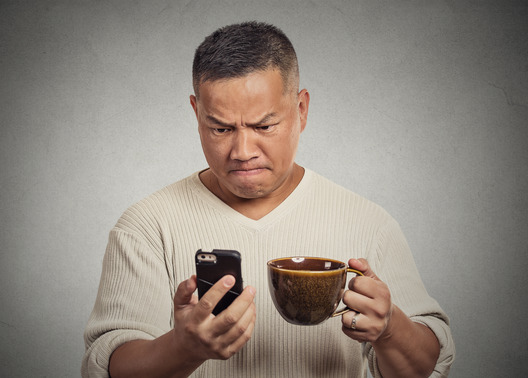 Switching back and forth between your eBay mobile app and your Amazon one can become a real pain. It's even worse if you sell on your own website and have to respond to those customer service emails from a different program.
Luckily, there are ways to get all your customer service messages—from Amazon, eBay, and your own site—in a single app for your phone or tablet.
Option 1: Re:amaze
Re:amaze may not be the most well-known support software out there, but when it comes to mobile support, it is unbeatable. The Re:amaze mobile app makes it easy to answer messages on your phone, including powerful options for using response templates.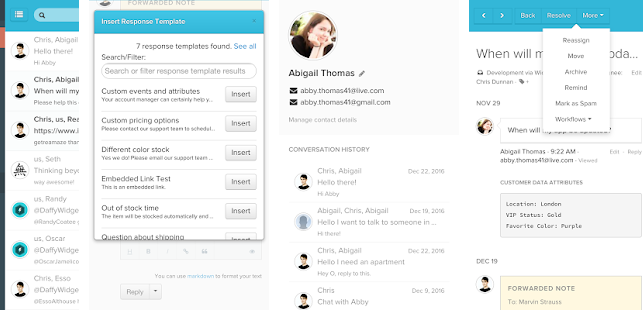 Re:amaze also has a free basic Amazon integration, something very few helpdesks have. That means the only challenge left is eBay.
That's where we come in. ChannelReply not only lets you reply to eBay and Amazon messages in Re:amaze, it also shows you detailed order info right on your phone. Data from eBay, Amazon, Shopify, Walmart and more can be viewed in a single app.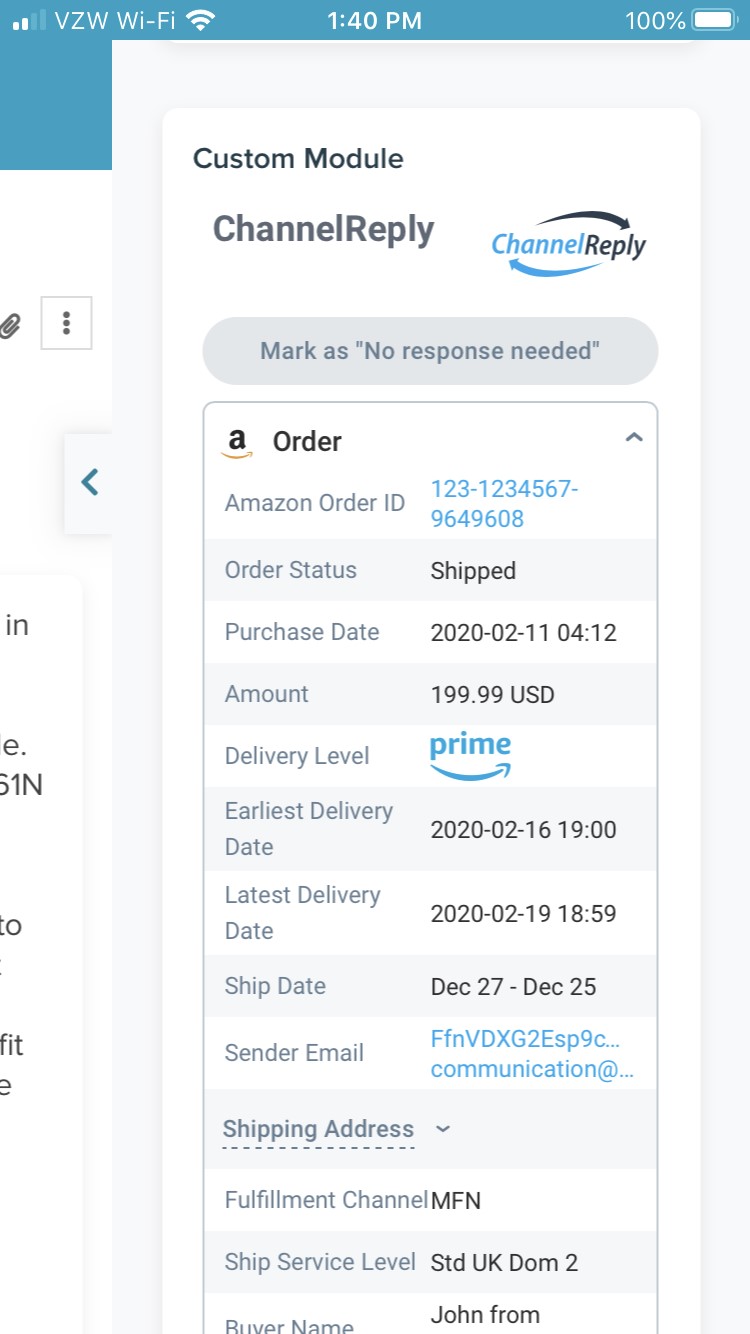 Above: ChannelReply data for an Amazon order in the Re:amaze iOS app.
Re:amaze's unique app-within-an-app system lets you take actions that are normally unavailable on mobile. For example, you can request Amazon reviews, counter eBay Best Offers, manage Resolution Center cases and more!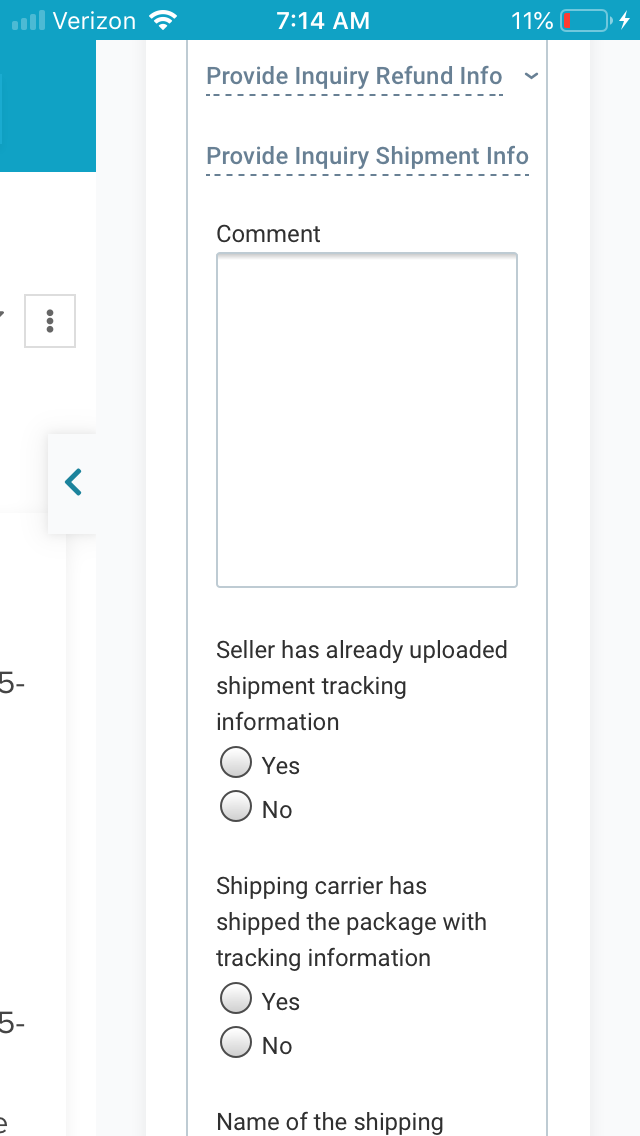 Above: Providing required info on an eBay Resolution Center inquiry ticket.
With ChannelReply and Re:amaze combined, you have the ultimate eBay and Amazon mobile app. Try ChannelReply for free here.
Option 2: Gorgias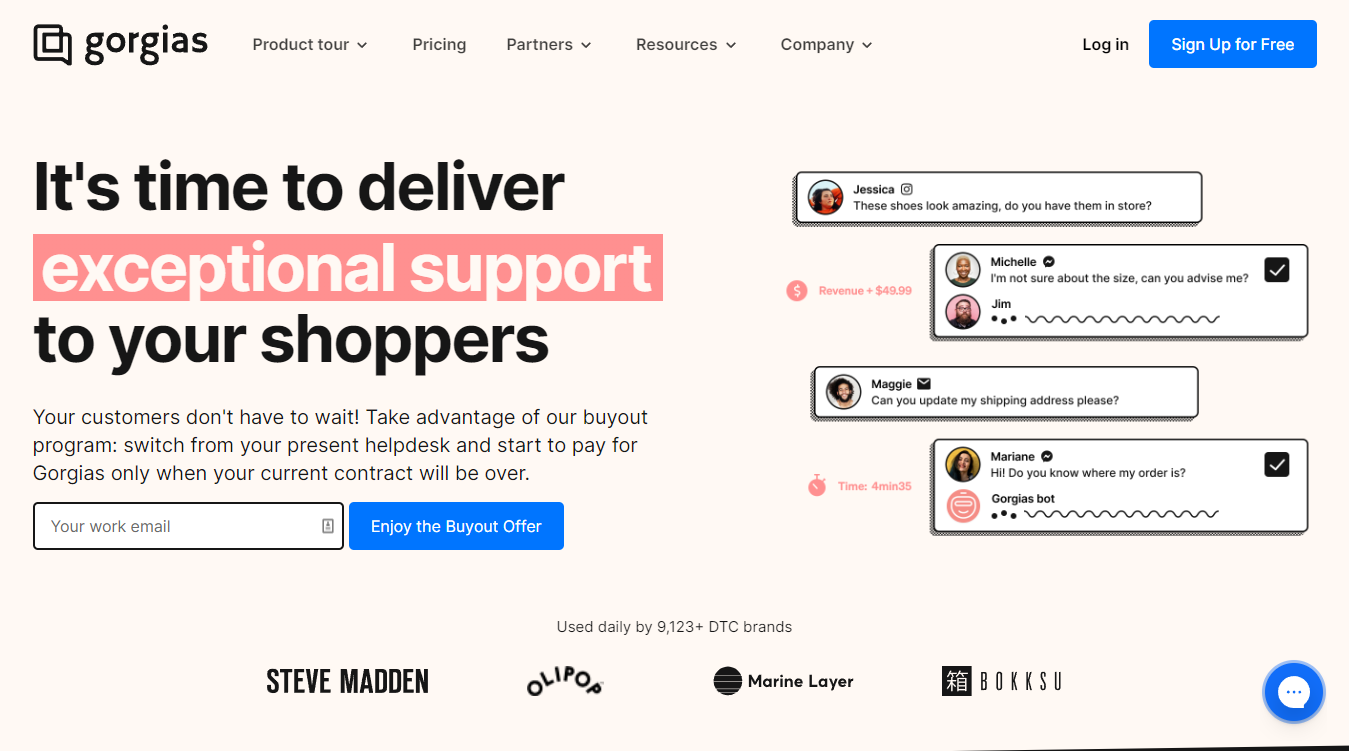 Gorgias has a well-deserved reputation as one of the best ecommerce ticketing systems ever made. Its native integrations with Shopify, BigCommerce and Magento are unparalleled.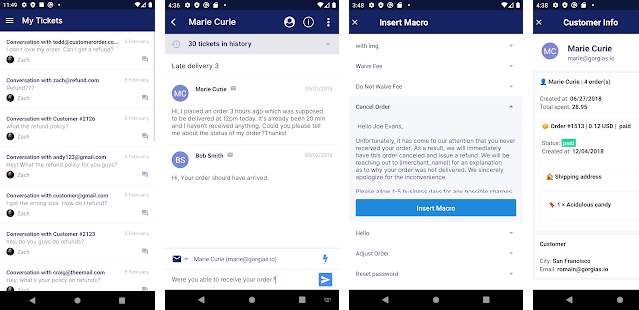 With ChannelReply added, the Gorgias app [iOS] [Android] works incredibly well for eBay and Amazon support.
Just like Re:amaze, Gorgias allows you to view ChannelReply's detailed order info from your phone. You can even use every detail shown by ChannelReply in macros, letting you send personalized replies without typing a word.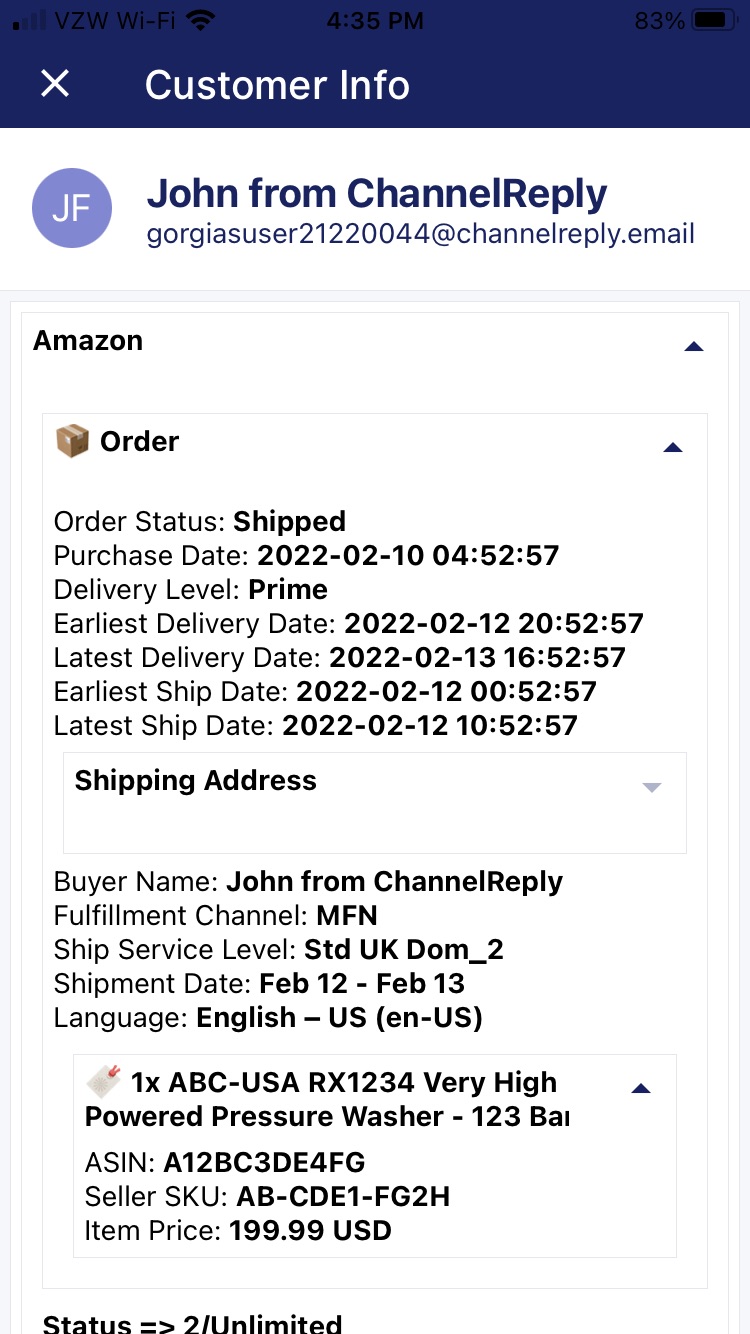 Above: Viewing some of the Amazon data ChannelReply provides in the Gorgias iOS app. Gorgias makes it easy to flip between this info and the conversation with the customer.
Gorgias only has one notable drawback compared to Re:amaze: it does not support most in-app actions, like managing Resolution Center cases. But it's an excellent choice if you can make good use of their native integrations like Magento or BigCommerce!
Option 3: Zendesk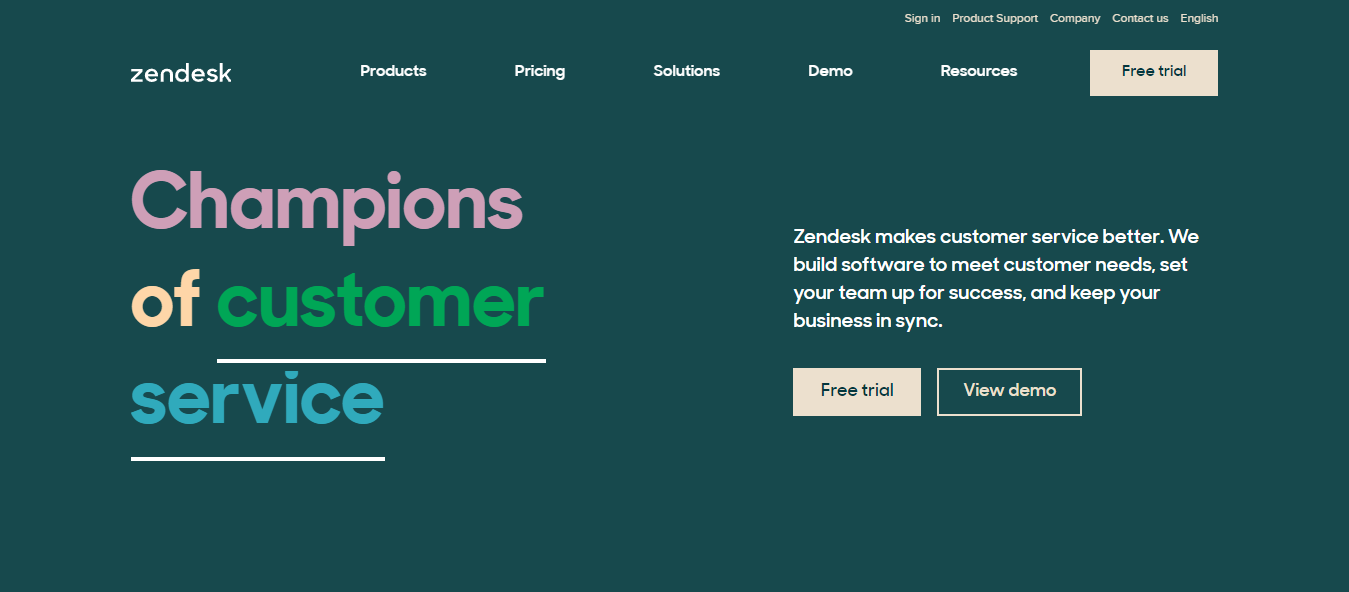 You've probably heard of Zendesk. It's one of the most popular customer service platforms out there, and there's little wonder why. It makes it easy to handle tickets, manage a support team, perform multichannel customer service integration, and much more.

One of the other great things about Zendesk is that it works on mobile just as well as on a desktop. Its mobile apps also have noticeably better reviews than Re:amaze's or Gorgias's as of May 2022. But normally, it struggles to process Amazon and eBay messages.
Have no fear: ChannelReply is here to save the day again! It lets you get Amazon and eBay messages in Zendesk and reply to them just as easily as messages from other websites.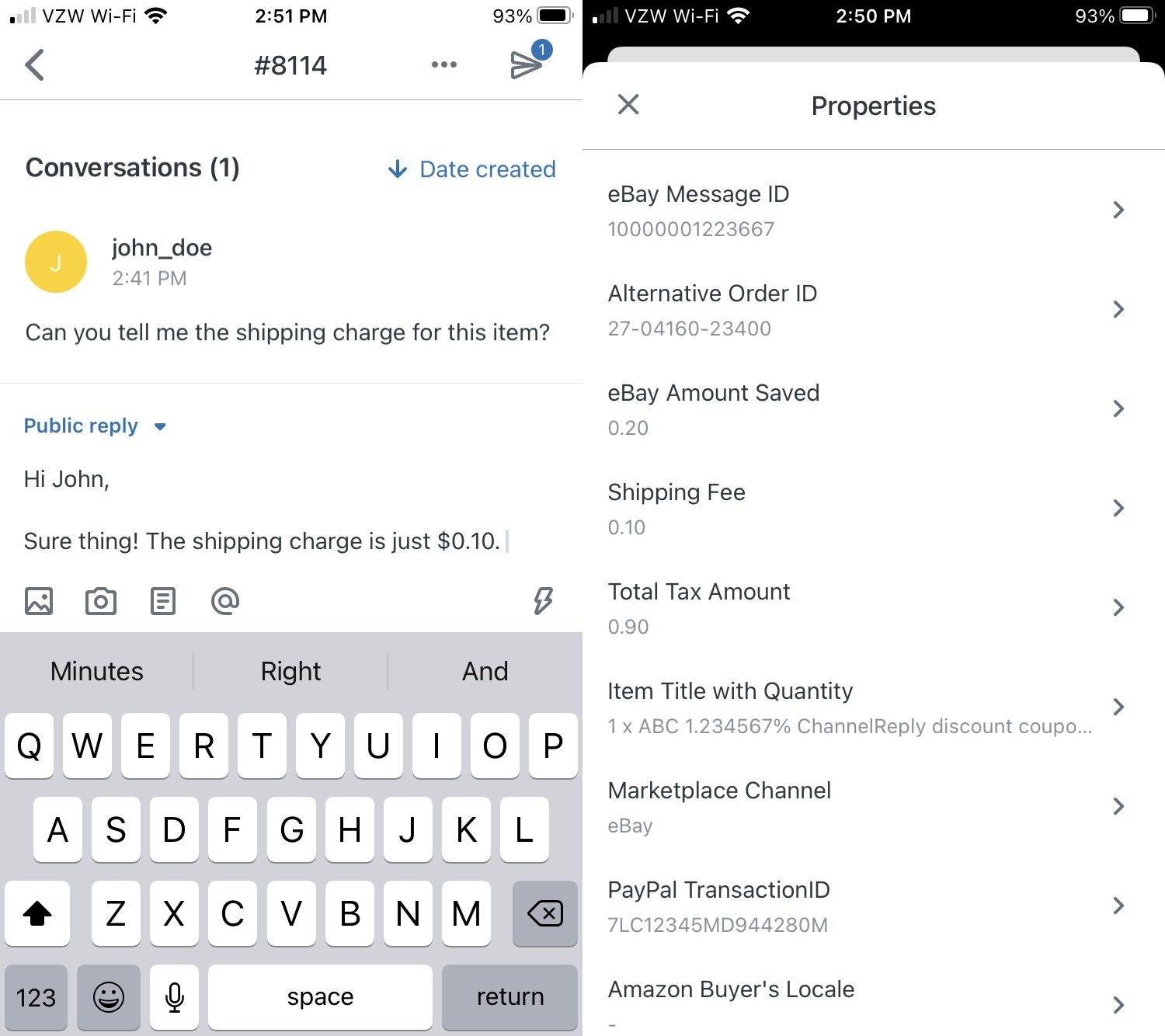 Above left: Answering an eBay message in the Zendesk Support iOS app.
Above right: ChannelReply custom fields in the mobile app's Ticket Properties view.
It even lets you use eBay and Amazon order info in macros, meaning you can send completely personalized replies from your phone in two taps.
The downside is that Zendesk's mobile app doesn't allow app-within-an-app features. That means you won't see as many order details as you would in Re:amaze, as you can only view data in custom fields. You also won't be able to take actions like approving eBay cancellations from your phone.
Option 4: Freshdesk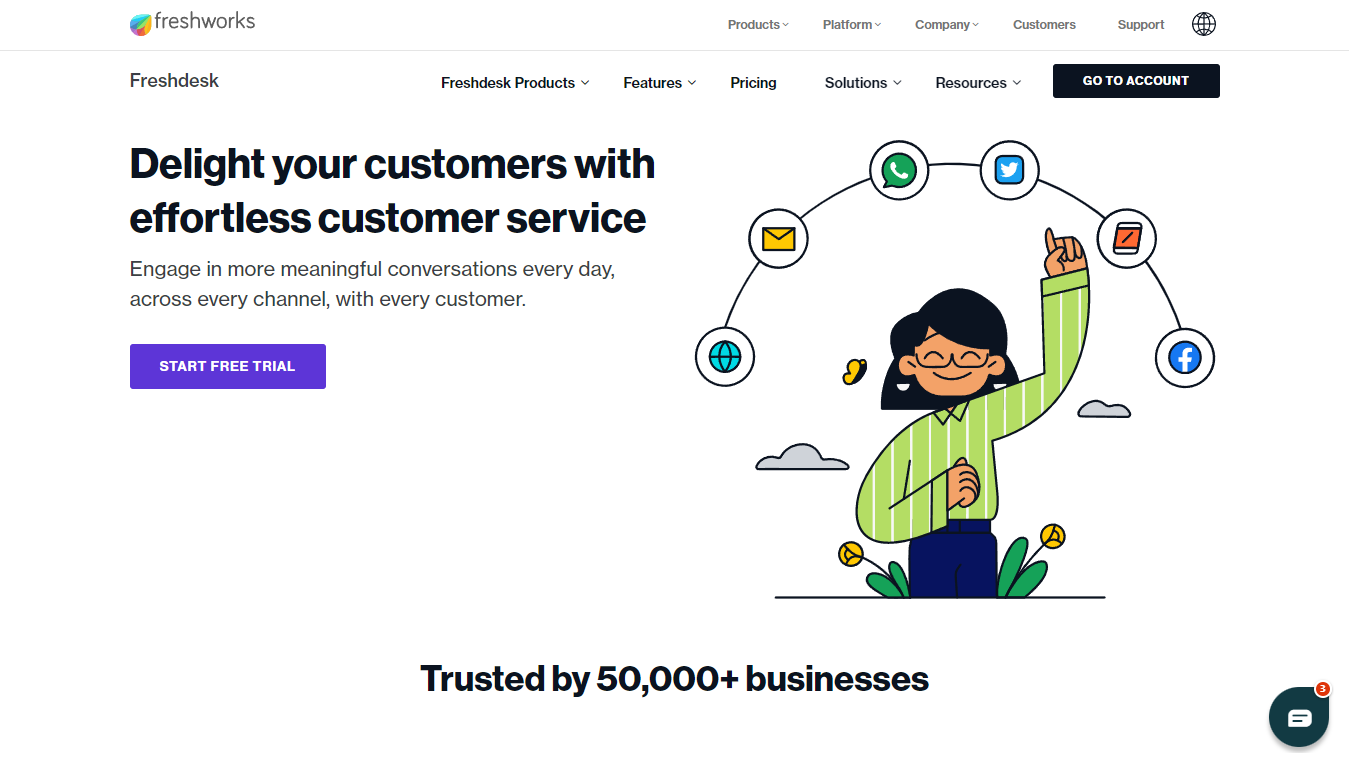 Freshdesk is nearly as famous as Zendesk and may be the most affordable helpdesk available for the features it offers. And just like its competitors, it offers mobile apps so you never have to leave your customers stranded.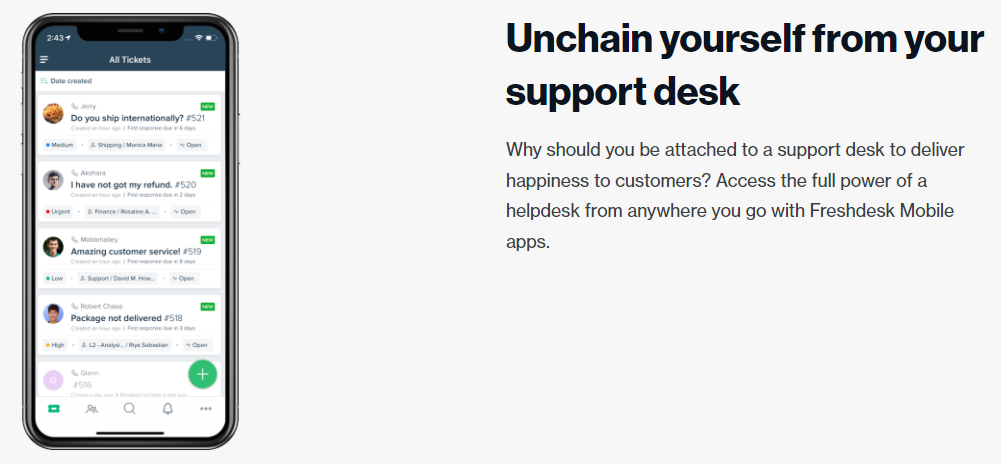 Freshdesk's Android app has an even higher average rating than Zendesk's as of May 2022, and both apps tie at 4.5 stars on the Apple App Store.
Like most helpdesks, Freshdesk normally makes a bit of a mess out of eBay and Amazon messages. It would take an app like ChannelReply to keep them all straight.
Luckily, we've successfully connected ChannelReply to Freshdesk. All you have to do is start your free trial of ChannelReply. You'll have the option to choose Freshdesk right alongside Re:amaze and Zendesk!
Freshdesk has almost the exact same strengths and weaknesses on mobile as Zendesk has. For example, you can't take actions, but you can still see important order info in custom fields and use personalized canned replies. The biggest difference is that Freshdesk is usually more affordable than any of the helpdesks mentioned above.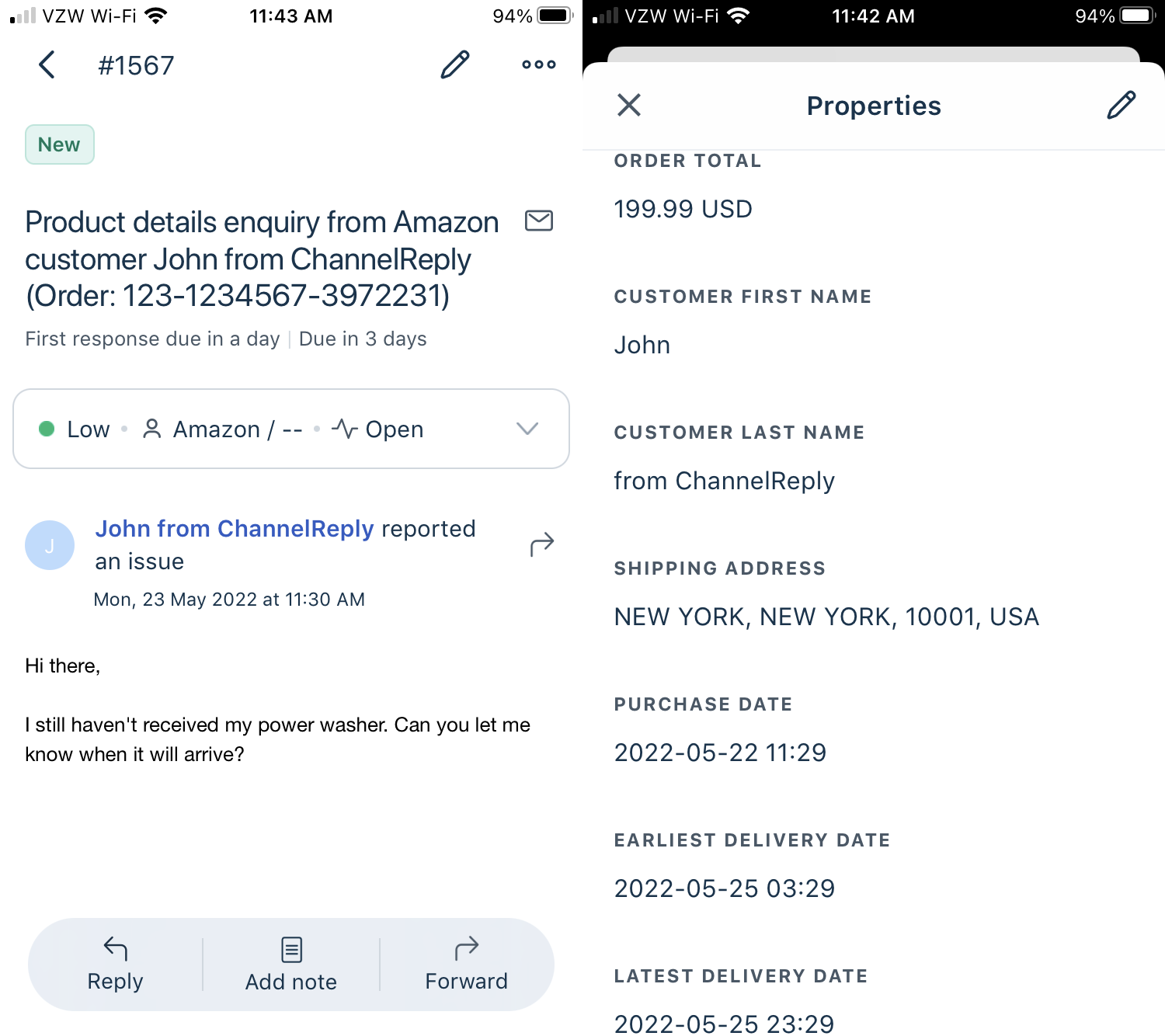 Above left: An Amazon message in Freshdesk's iPhone app.
Above right: Some of ChannelReply's custom fields for Amazon in the Freshdesk app.
Option 5: Zoho Desk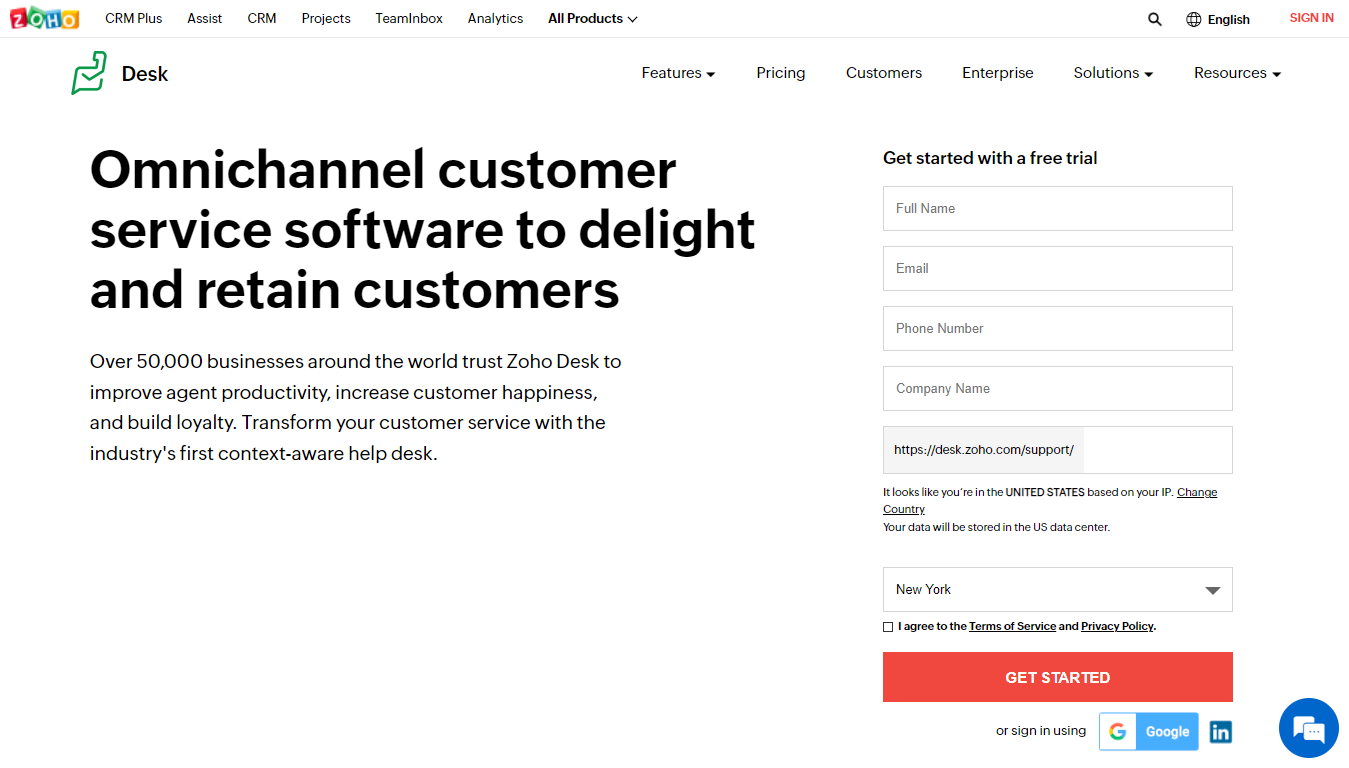 Zoho Desk is another solid choice for eBay and Amazon customer service on the go. While its desktop application looks and works very differently from the other helpdesks', its mobile app's capabilities are pretty much the same as Zendesk's or Freshdesk's.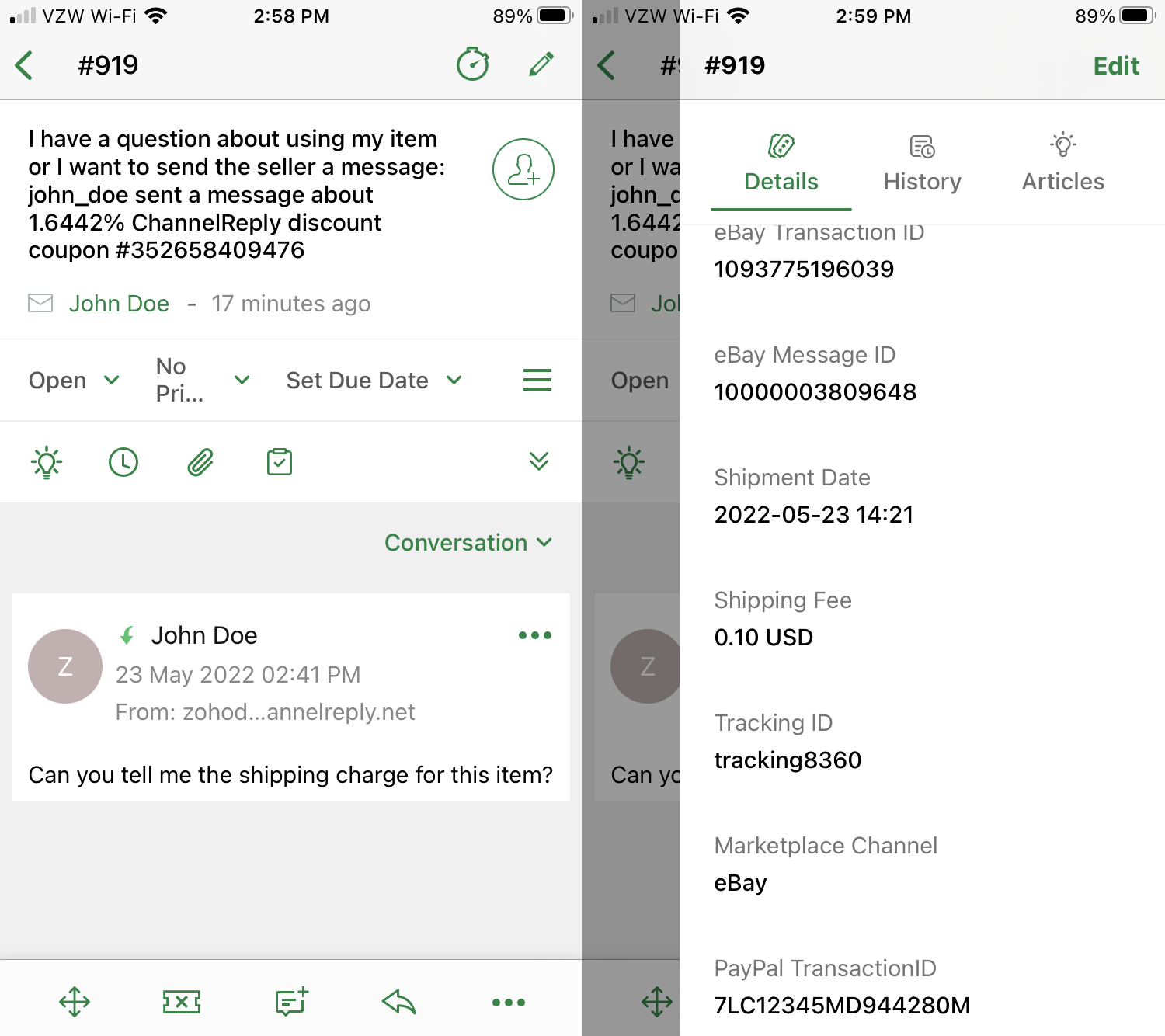 Above left: An eBay message in Zoho Desk.
Above right: ChannelReply custom fields with order data in the Zoho Desk Ticket Information sidebar.
With that said, as of May 2022, Zoho Desk boasts the highest average reviews of any mobile app listed in this article. It scores a 4.3 average on Google Play and a 4.6 on the Apple App Store!

In some cases, Zoho Desk is even more affordable than Freshdesk. For example, if you pay annually, it costs only $14 per agent per month for Zoho's most affordable plan that works with eBay and Amazon. Freshdesk's comparable plan costs $15 per agent per month when paid annually.
Option 6: Help Scout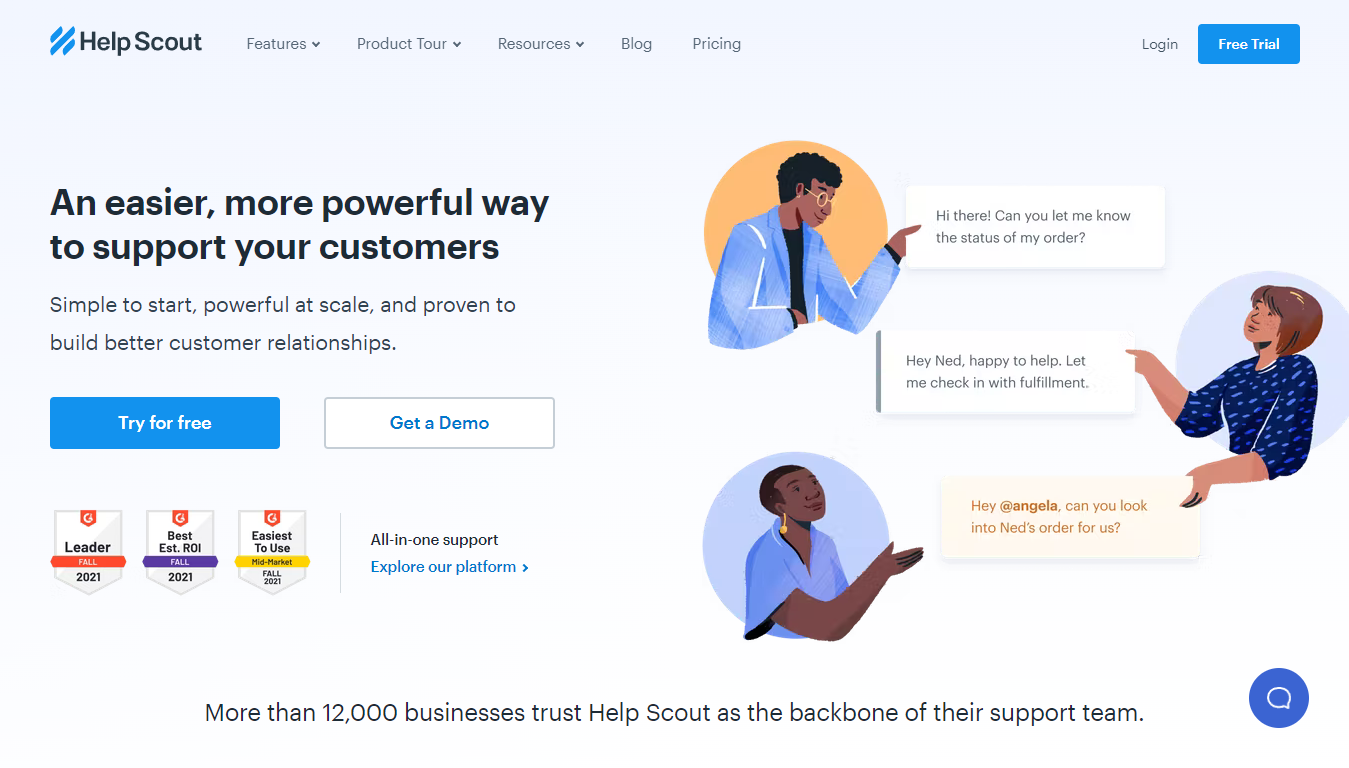 Help Scout is an extremely clean, easy-to-use helpdesk. It's also focused on doing good, and offers significant discounts for nonprofits. They offer mobile apps for both iOS and Android.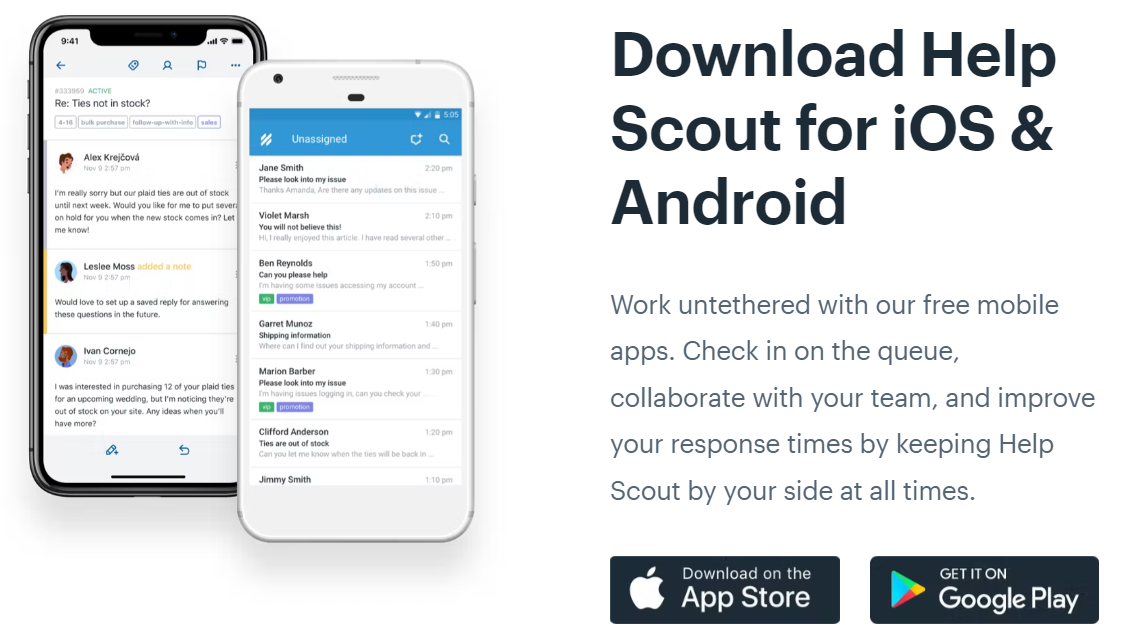 Help Scout is not quite as powerful for eBay and Amazon support as the other helpdesks here. On mobile, you can view up to a maximum of 10 ecommerce order details of your choice with ChannelReply custom fields in Help Scout.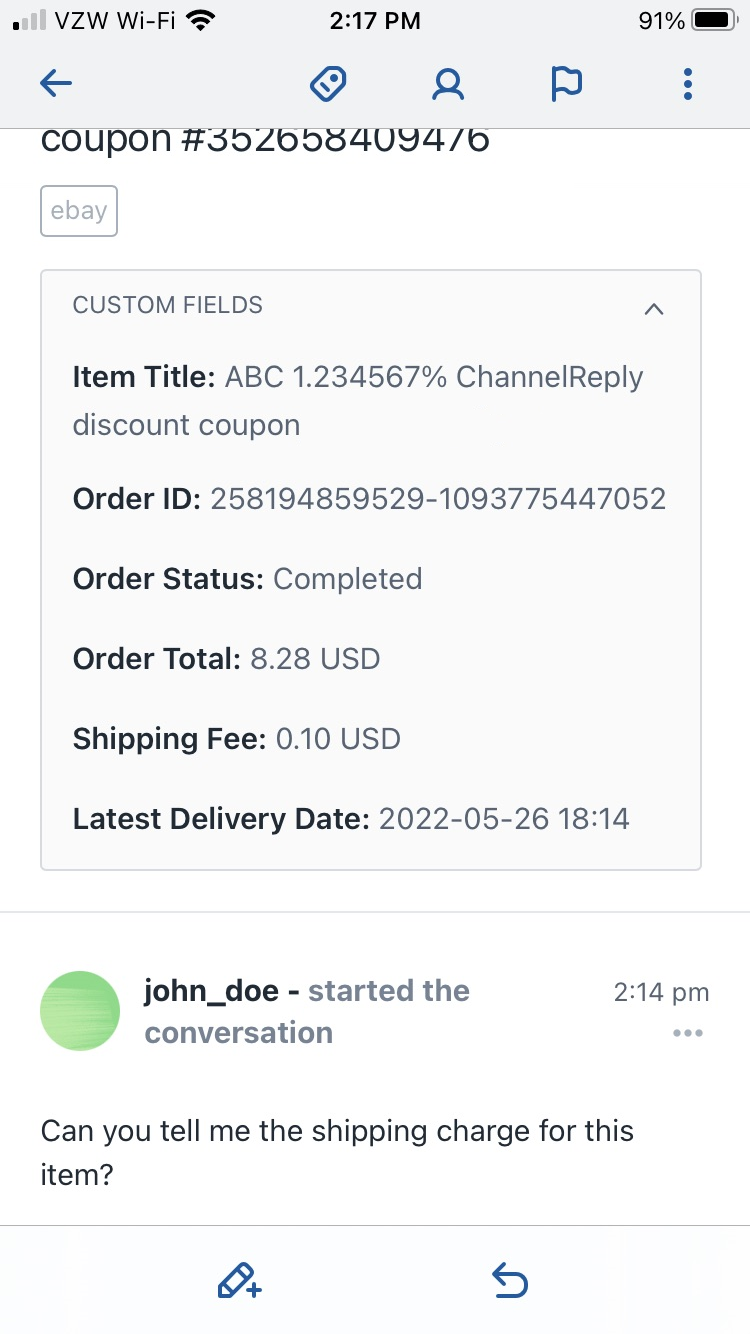 While Help Scout has saved replies, note that it does not support the option to use eBay and Amazon data in them. On the plus side, though, it will let you use your custom fields in automated workflows. It actually does a much better job of this than most other helpdesks—even Zendesk!
Which One Should I Use?
Need help choosing between Re:amaze, Gorgias, Zendesk, Freshdesk, Zoho Desk or Help Scout? You can find a full comparison of their eBay and Amazon support features in our article "Which Helpdesk Is Best for Ecommerce Support?"
If you combine one of these support platforms with ChannelReply, eBay and Amazon mobile support will become way easier. Why spend all day switching between different messaging apps when you can manage everything from one? Try ChannelReply for free and discover how much easier life can be!