Maybe you've been using eBay for a while and feel like you could make a living there. Maybe you just want to work from home and heard eBay's a good place to do that. Whatever the reason, you're wondering how to start an eBay business—and one that will succeed rather than wasting your time and money.
You've come to the right place. Here's how to go from just thinking about it to becoming a successful entrepreneur:
Last updated 6/4/2021.
Getting past the Initial Worries
Doubts and worries stop many new sellers cold. You might find yourself asking questions like "Is the cost to sell on eBay too high for me to make a profit?" or "Can you still make money on eBay?"
Good questions. But let me reassure you: the fees only total about 13% of what you charge the customer, and you can still make money on eBay if you follow a few best practices.
It does take work. You must be ready to put your shoulder to the plow. If you are, though, then you can easily grow your eBay business from a profitable hobby to a part-time or even full-time job.
Before Starting an eBay Business
Get the Lay of the Land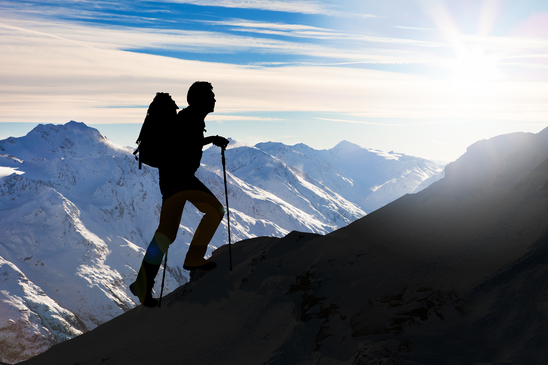 You first need to gain a basic understanding of eBay. Create a seller account if you haven't yet (you can find instructions in "Selling on eBay for Beginners"), then use it to buy a good 10 or 20 items. Pay promptly and leave feedback for the sellers.
This will achieve three goals:
You'll learn what makes listings sell if you pay attention to which ones you buy from and which you skip over.
You'll see firsthand how eBay works if you haven't already.
You'll get positive feedback from most of the sellers. This will kickstart your feedback score and show your first buyers that you're trustworthy.
You can skip this part if you've already done some selling on eBay and have a decent feedback score.
Choose a Business Model
Review these eBay business models and decide which one best suits you and your budget. Some, like retail arbitrage, don't take much money but require lots of energy and a sharp eye. Others, like wholesaling, need smooth negotiators with heavy wallets.
Decide What to Sell
Next, read "What to Sell on eBay" to learn how to identify which items can turn a profit. (You can find extra advice in "How to Start Making Money Selling on eBay.")
Combine this knowledge with the product sourcing methods covered in "eBay Business Models." You'll quickly learn how to match supply to demand and avoid wasting money.
How to Start an eBay Business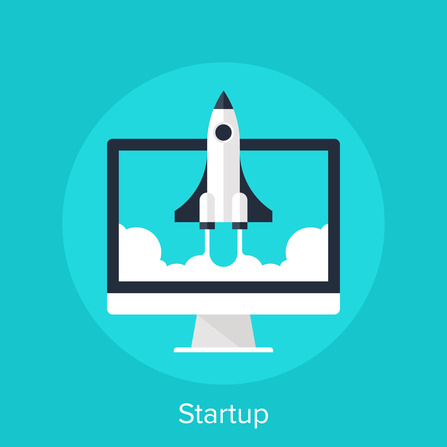 Now that you have the knowledge you need and a seller account, it's time to start making money! Follow these three steps to go from small-time eBay seller to successful entrepreneur as quickly as possible:
Sprint for Top Rated Seller Status
What makes Top Rated Seller status worth the fuss? Two things:
10% off final value fees on any listings eligible for Top Rated Plus status. More money in your pocket on every sale!
Improved customer trust. Anyone who sees the Top Rated Plus icon on your listing and knows what it means will view you as a more trustworthy seller. That means more sales!
So, you'll make more sales and more money per sale. It's worth sustaining a few losses to reach those benefits!
You might think you'd need a lot of experience to become a Top Rated Seller, but it's actually quite easy. You just need to have done the following within the last year:
Here's the shortcut to becoming a Top Rated Seller:
Sell cheap items (perhaps at a loss) to quickly reach 100 sales and build up your feedback score.
Sell a handful of expensive items to reach $1,000 worth of sales.
Pack and ship the items ASAP once you receive an order and provide great customer service every time. (And make sure you really know what great customer service means!)
See "How to Become an eBay Top Rated Seller" for a detailed breakdown of this strategy.
Get Professional
The key to high profits on eBay isn't what you sell, but how well you sell it.
Say you're trying to sell a jacket. If your photo shows it lying on a dirty carpet, you'll have a hard time selling it at all, and if you do it won't be for what it's really worth. Show it on a mannequin or an attractive model against a clean white background, however, and it will sell for a much higher price.
Here are a few things you can do to get the best price from every item you sell:
Ask yourself about each aspect of selling, "Do I really know what I'm doing here?" If not, take the time to learn it or consider hiring somebody who already has. Understanding things as small as how to light your products well can make an enormous difference in sales.
Expand and Conquer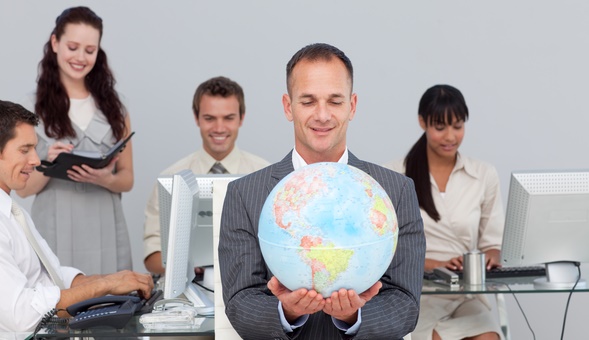 Who says you should limit your business to eBay? Once you establish a steady stream of income there, you can expand your operation to reach new market segments.
Selling on eBay and Amazon will enable you to reach more than double the number of customers available on eBay alone. It only makes sense to expand onto the big river, since it takes little more work than eBay does and you'll have already mastered the basics of ecommerce.
But plenty of people also use Google and the search engines for shopping. If you want to reach this sizable consumer segment, then selling on Shopify or otherwise creating an online store could be a smart move.
Selling on your own store takes more knowledge, work, and skill than selling on the marketplaces. The positives are that it allows you to sell fee-free and gives you much more control over your marketing and pricing.
Admittedly, operating on multiple platforms can make your business trickier to run. You can make it easier again using multichannel software.
For example, customer service integration software can let you answer eBay, Amazon and Shopify messages on one screen. Inventory management apps like ecomdash can prevent issues like stockouts. With the help of tools like these, Amazon and your online store can become sources of extra revenue rather than extra frustration.
Summary
Figuring out how to start an eBay business is often the toughest part. Once you make your first few sales, though, it all gets easier. Follow the strategies outlined here and you'll go from starting an eBay business to making five figures or more in no time.