Almost everyone is facing the harsh reality of the COVID-19 pandemic. We'll continue to see changes to our lives and businesses not only as we fight the virus, but even after we beat it. Some of the most dramatic changes will be these 6 long-term effects of the coronavirus on ecommerce.
1. Short-Term Surges and Collapses Will Change into Long-Term Growth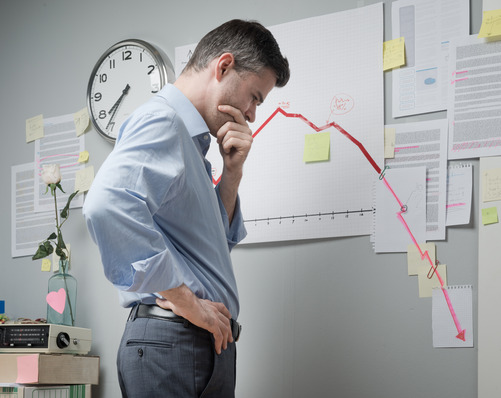 More people staying away from stores can only mean one thing. Many online sellers—especially sellers of household and healthcare products—will see higher sales. But others will struggle until things return to normal.
Experts expect direct-to-consumer grocery and wine and spirits to do very well during the pandemic. Retailers for grocery and general goods have already seen a massive surge in online orders. More than 40% of those ordering groceries online have never tried it before.
At the same time, downloads of grocery apps have skyrocketed:
Instacart grew by 218% from February.
Walmart's grocery app, Walmart Grocery, has seen a 160% increase in downloads.
Shipt, which offers delivery from local stores like CVS and Petco, grew by 124%.
In contrast, items related to travel and social interaction will see fewer sales. Social distancing and closed borders will make sure of that. The same goes for many luxury items—why buy that nice new watch or handbag if nobody will see you wearing it? As a result, half of all ecommerce retailers report online traffic trending downwards since mid-February.
There are other problems on top of these. For example, Amazon's coronavirus restrictions have left many FBA sellers with no way to sell their inventory.
Experts say that in the long run, the coronavirus pandemic will speed up a shift into the virtual world. As people continue staying home, consumers will likely develop more online habits. Yet there's a major hurdle to get over before we can count on that turning into higher online spending.
2. Damaged Economies Will Not Recover Immediately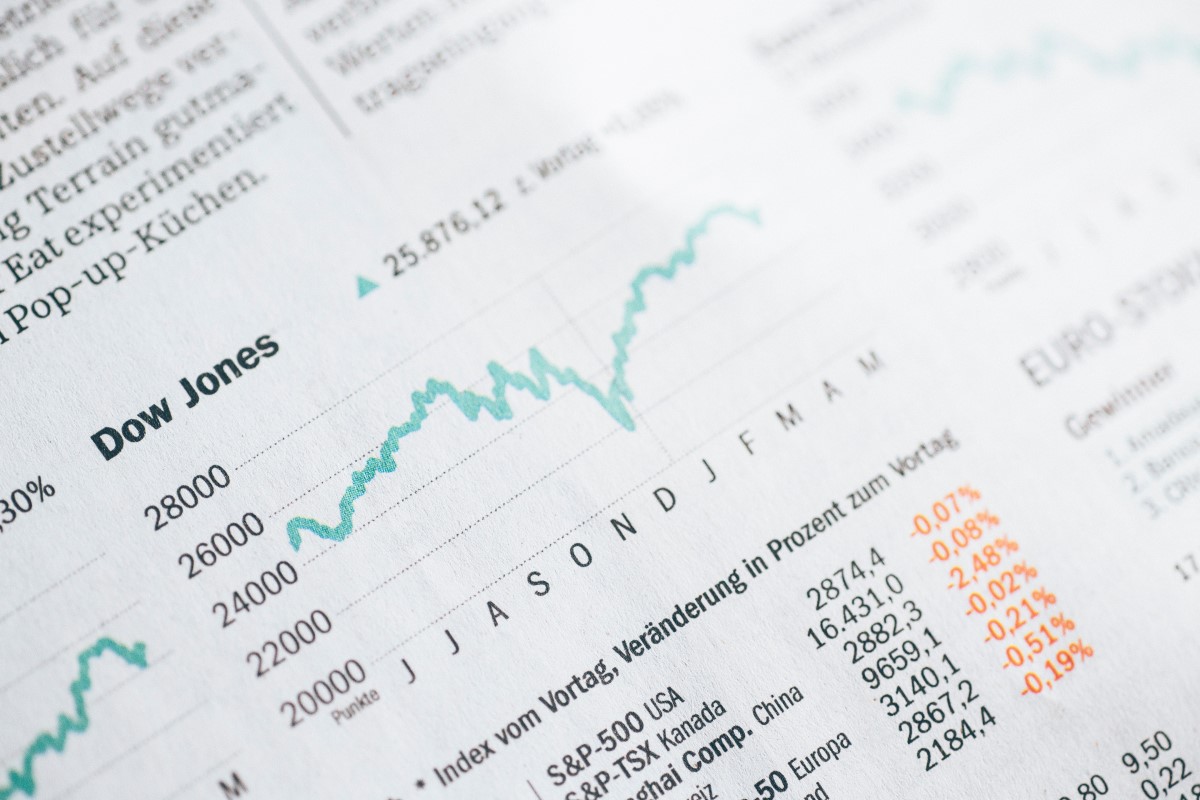 In the coming months, spenders will tighten their fists. According to the U.S. Chamber of Commerce, the U.S. GDP will likely drop by over 12% between April and June. Some experts predict a drop of up to 40%.
This is much more severe than predictions in other countries like Germany, where a 5% to 10% loss seems likely. But the U.S. has been hit harder so far, and the pandemic is still spreading here.
Things will get worse before they get better. Unemployed consumers and shuttered businesses don't make many purchases. This could send sales figures into a free fall until things get back to normal—which may be long after the pandemic ends.
China provides an example. The worst of their outbreak may be past, but nearly two-thirds of Chinese consumers now plan to cut their spending. We could see similar patterns of frugal buying in any recovering country.
3. The Coronavirus Will Transform Ecommerce Competition
People may be spending less in total, but they're doing more of their spending online and will continue to even after the coronavirus disappears. Everyone is taking notice. Brick-and-mortar stores are re-imagining their businesses online. Omnichannel retailers are stepping up their ecommerce game.
This surge in demand puts pressure on supply chains. Retailers are struggling to handle it, and even large companies will have stockouts and delays.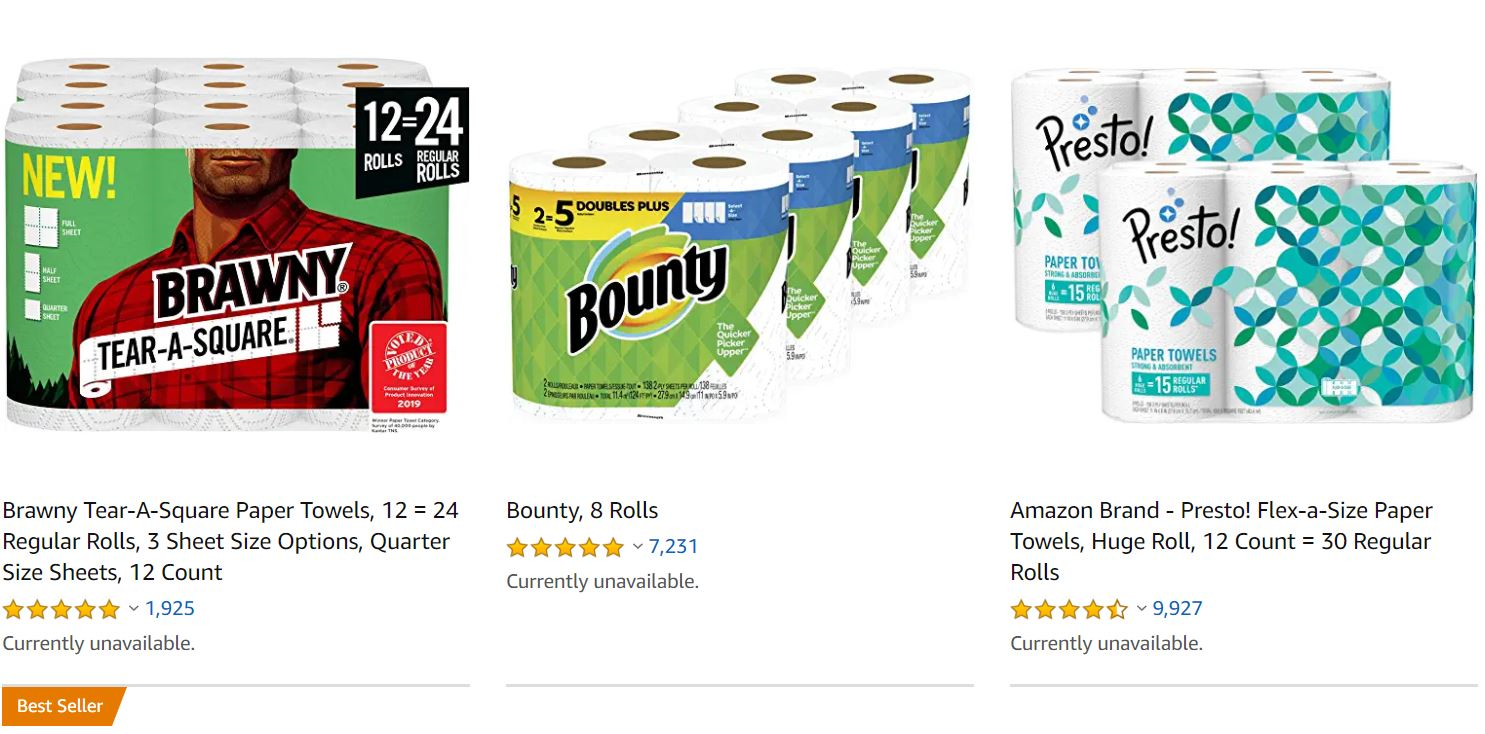 Everyone knows about toilet paper selling out.
Less obvious shortages, like oat milk and gardening seeds, have also made headlines.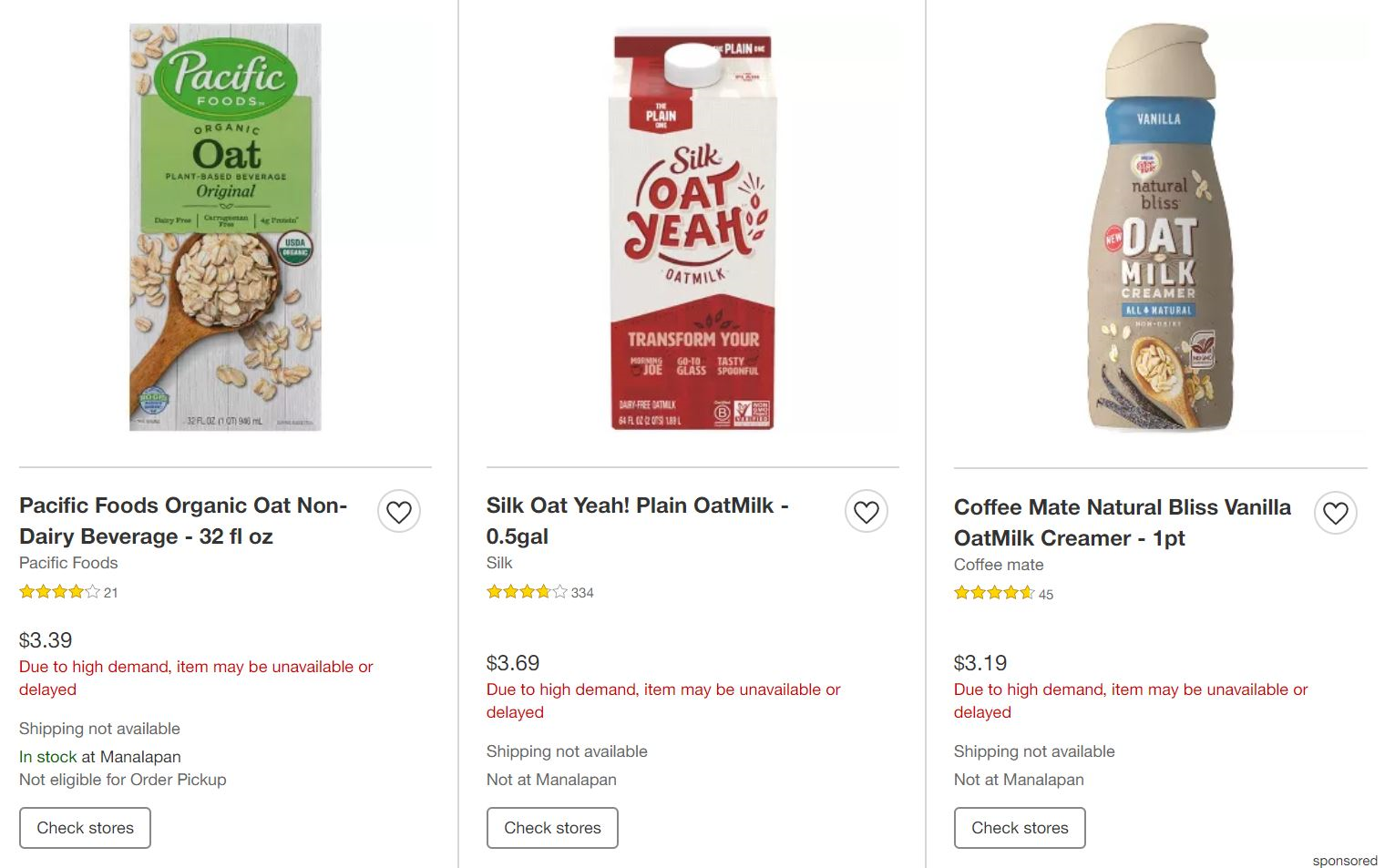 For unprepared businesses, this can spell disaster. Big corporations can clear out wholesale warehouses when they restock their shelves. Dropshippers and small-scale sellers who keep limited inventories may find themselves totally unable to restock.
But wait, there's more. Government lockdowns will likely increase in the US. This will magnify unavailability as some retailers shut down their ecommerce businesses. Stores, fulfillment centers and warehouses have closed. Employees must stay home. This will cause many small "non-essential" companies to go out of business.
Meanwhile, large retailers will have the resources to weather the storm. These companies will likely dominate the market even more post-coronavirus than they do today.
The good news: Post-crisis, new online shopping habits will stick. Many will continue getting groceries delivered and will feel more comfortable buying a wider range of things online. Others will keep the subscription delivery services they picked up during the crisis. With a permanent shift to shopping online, online retail will gain a larger market share.
The bad news: Ecommerce will be more competitive than ever. The companies that don't shut down will emerge with larger workforces, stronger ecommerce systems and better customer experiences. No retailer will ever consider online selling optional again.
In short, we'll have a bigger pie, but more people fighting for a piece of it.
If you run a small or medium business, you have to act now to stay competitive. See the end of this article for ways you can change now to keep your business strong during and after the pandemic.
4. Bulk Buying Won't Stop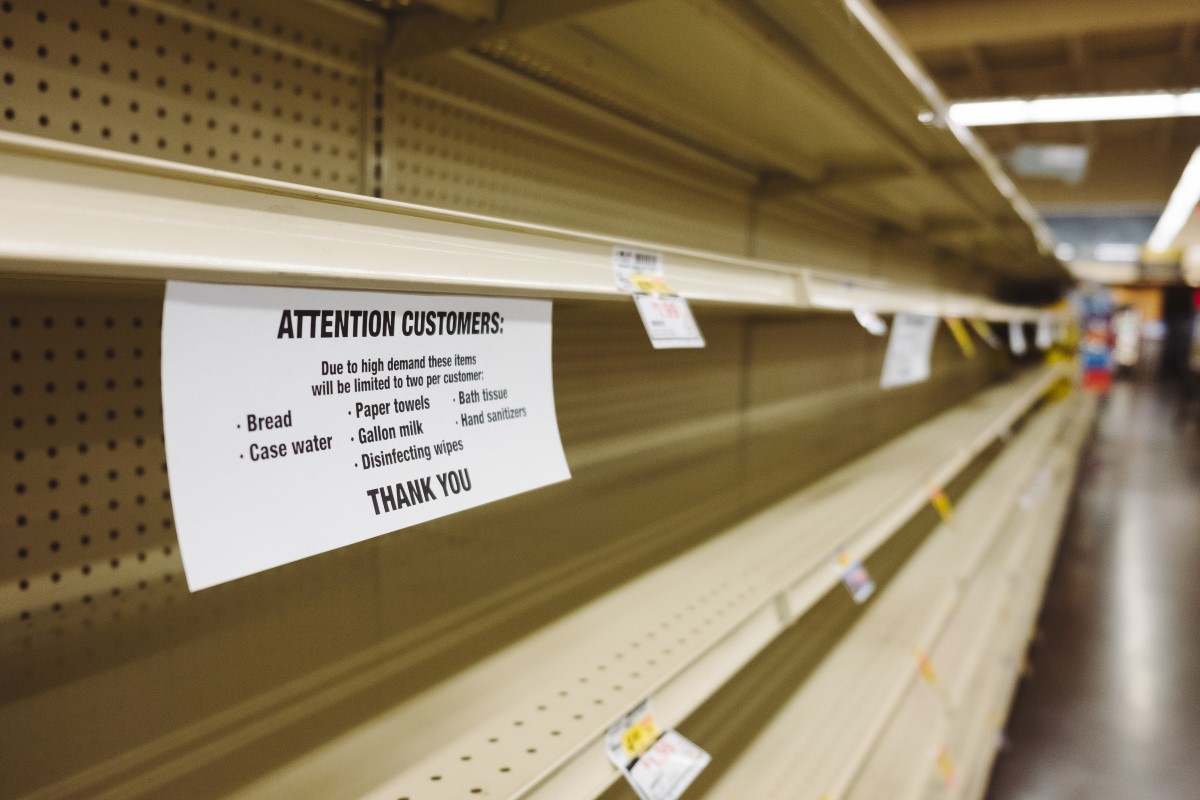 Consumers are not only switching to buying online, but are also buying in bulk. As fears escalate that the pandemic will get worse, people have been stocking up.
This pattern doesn't seem to be changing. While panic-buying demand for one thing slows down, it increases for other things. Note the seeds and oat milk mentioned above, and even more recent shortages like the one for live chicks.
The U.S. Chamber of Commerce expects a permanent shift towards buying in bulk. Nobody will forget paper products selling out and bread shelves going empty.
5. Ecommerce Jobs Will Continue Growing (for a While)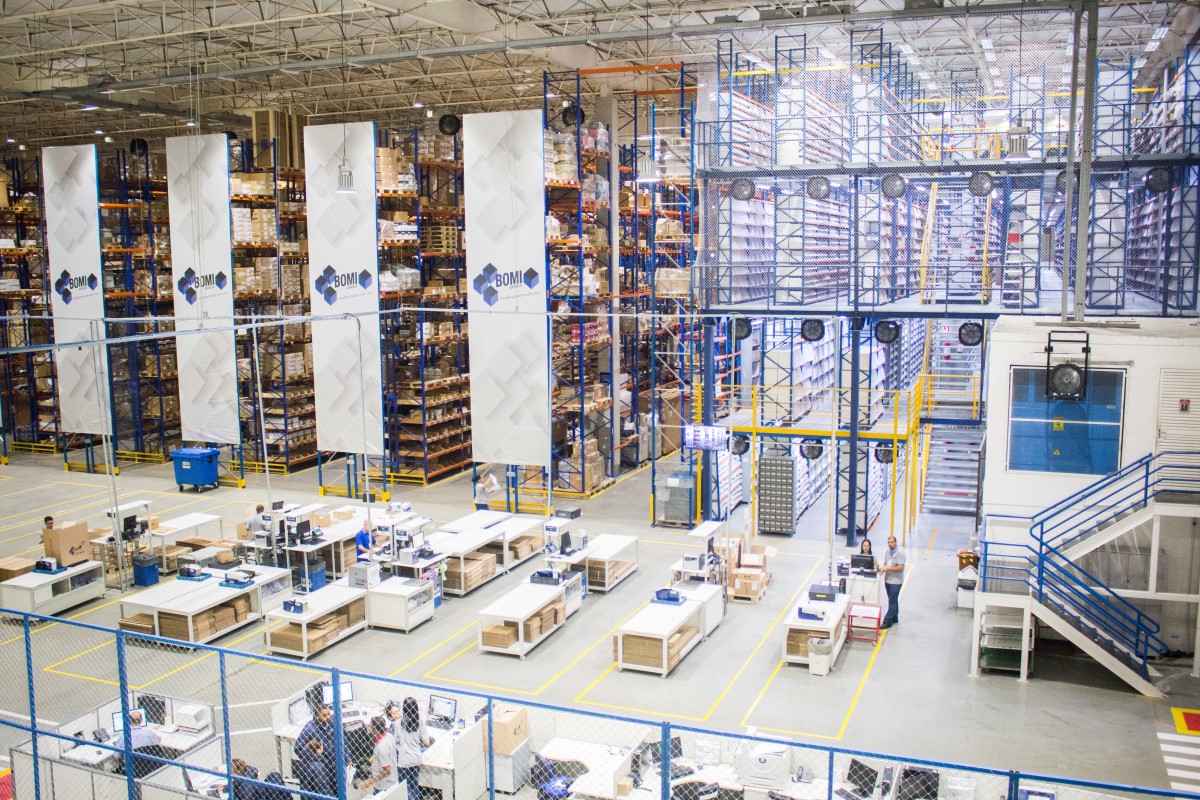 Most industries will see layoffs and hiring freezes. But to meet new demand, the ecommerce industry will see an influx of new jobs in the coming months.
Amazon plans to hire 100,000 new warehouse and delivery workers to meet the COVID-19 demand. Meanwhile, other retail giants are keeping pace. Walmart is adding 150,000 new jobs. Lowe's is filling 30,000 positions. Many of these new hires will work in fulfillment centers to support the explosion in ecommerce.
These companies have also taken steps to attract more applications and keep their current workers. Both Amazon and Walmart said they will raise pay for existing workers by $2 per hour. Amazon is temporarily paying double the hourly wage for employees working overtime.
But these companies have more to worry about than high demand. On March 18, Amazon reported the first coronavirus case in a warehouse in Queens, New York. The warehouse is now closed. Since then, at least 13 of Amazon's warehouses across the U.S. have reported cases. Many, but not all, have shut down.
Workers at Amazon who are understandably concerned about getting sick are speaking up. Employees of a warehouse in Staten Island held a strike to protest the company's health and safety policies. FBA sellers should expect more closures and possibly more strikes in the future.
6. Online Retailers Will Automate More Jobs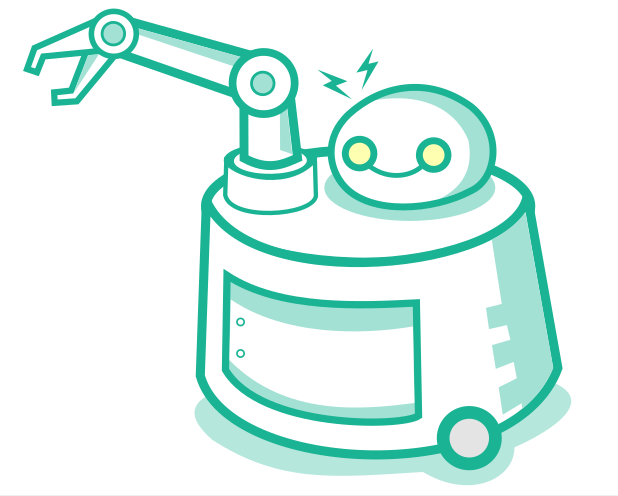 Item-picking robot concept graphic by Rlistmedia / CC BY.
The coronavirus is speeding up the shift to automation. As using human workers gets harder, new technologies become more attractive. Many ecommerce retailers are investing in micro-fulfillment technology, robotic warehouses, and drone deliveries. These are ideal solutions for meeting demand quickly and without contamination.
Automated technologies were integral in curbing the spread of the virus in China. Ecommerce giants used robots to make deliveries during lockdown. Alibaba and other household names were already ahead of the curve in using robot warehouses.
The U.S. will see a similar trend towards automation technologies. This will be one aspect of the larger new economy.
If the technology improves faster than demand grows, many of the new ecommerce jobs mentioned above may disappear.
How Businesses Can Manage the Long-Term Effects of COVID-19 on Ecommerce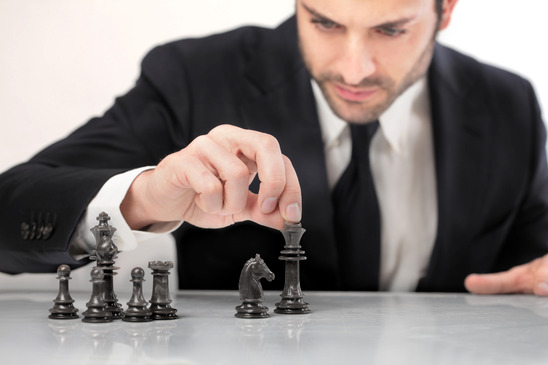 If you haven't already, set up your online business. You'll want to move at least part of your business online. This will help you stay competitive during and after the COVID-19 pandemic. We recommend starting on a marketplace like eBay or Amazon; building up sales on your own website could take months.
Diversify your supply base. Sourcing from many suppliers will ensure you get your inventory when it's needed. As the coronavirus disrupts manufacturing, you won't want all your eggs in one basket. If your main supply base is in the U.S. or China, consider other countries like Mexico, Brazil, or India.
Diversify fulfillment. Services like FBA and Walmart Fulfillment Services can drop you anytime, as many FBA sellers learned the hard way. Relying on a single fulfillment service gives your business an Achilles' heel.
Diversify your sales channels. Use many platforms to sell your product. You can start selling on eBay and Amazon, then branch out to Walmart or create your own online store. Multichannel software, like ChannelReply for customer service, will help prevent things from getting too complicated.
Communicate with buyers. Communicate the measures your company is taking to ensure quick and safe delivery. Send regular updates about supply chain disruptions. Tell customers and employees what you are doing to protect their health.
Revise forecasts. If the outbreak will impact your business in a big way, you may want to revise your sales forecasts and targets.
US businesses: Apply for an SBA loan. On March 27, President Trump signed a $2 trillion stimulus package. This is an effort to keep the economy intact while the US fights the coronavirus. The package includes more than $370 billion to help small businesses. If your business is struggling, you can apply for an Economic Injury Disaster Loan here.
Move away from on-demand buying. The coronavirus pandemic will likely drive a lasting shift towards buying in bulk. Begin keeping more inventory. This will help you keep up with both panic buying and future bulk buying trends.
Invest in digital advertising. While people are staying home, they are spending more leisure time in front of screens. Get your company more exposure by ramping up your online advertising strategy. Experiment with social media and streaming services like YouTube.
Invest in virtual experiences. Look for more ways to deliver virtual experiences to your customers. Offer things like in-store demonstrations or virtual salespeople online. This makes your company more competitive in the ecommerce landscape.
The COVID-19 pandemic is causing things to change every day. We've provided the best predictions we can here, but keep an eye on the news and adapt to changes in demand. The long-term effects of the coronavirus on ecommerce may not match anyone's expectations.