Our Back Market integration is now live! You can finally answer messages from Back Market, Amazon, eBay, Walmart, Shopify, Newegg and more on one screen. Say bye to constantly checking your messages in separate windows and hello to fast, easy support.
How the Back Market Integration Works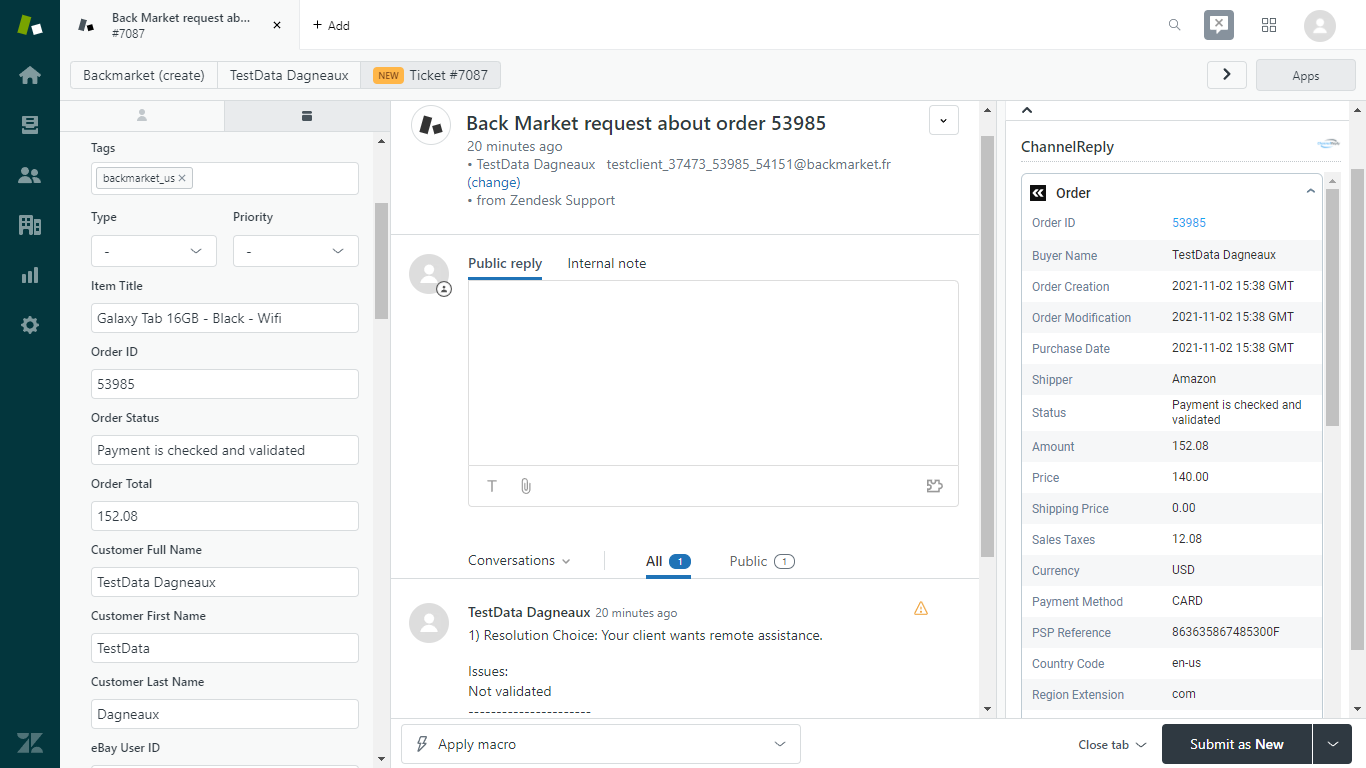 Above: Back Market + Zendesk.
With ChannelReply, you can answer Back Market messages from inside Zendesk, Freshdesk, Zoho Desk, Help Scout, Gorgias or Re:amaze. You can then use all your helpdesk's awesome tools to speed through your messages. Try it free!
If you don't have a helpdesk yet, check out our guide to choosing a helpdesk for ecommerce support. We'll help you find the best fit for your business.
What Can You Do with ChannelReply's Back Market Integration?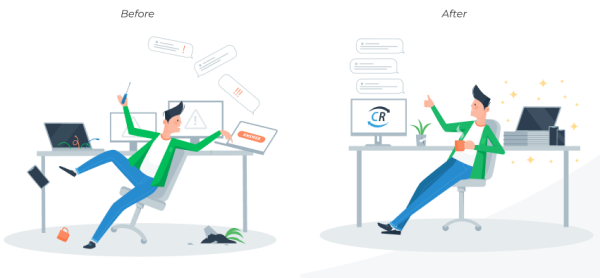 1. Get Back Market Messages & Order Data on One Screen
The ChannelReply–Back Market integration lets you answer messages in your helpdesk even more easily than in Back Market.
Order info appears right next to each ticket, so you can write your message and look up details on the same screen. No more switching back and forth between the message and the order!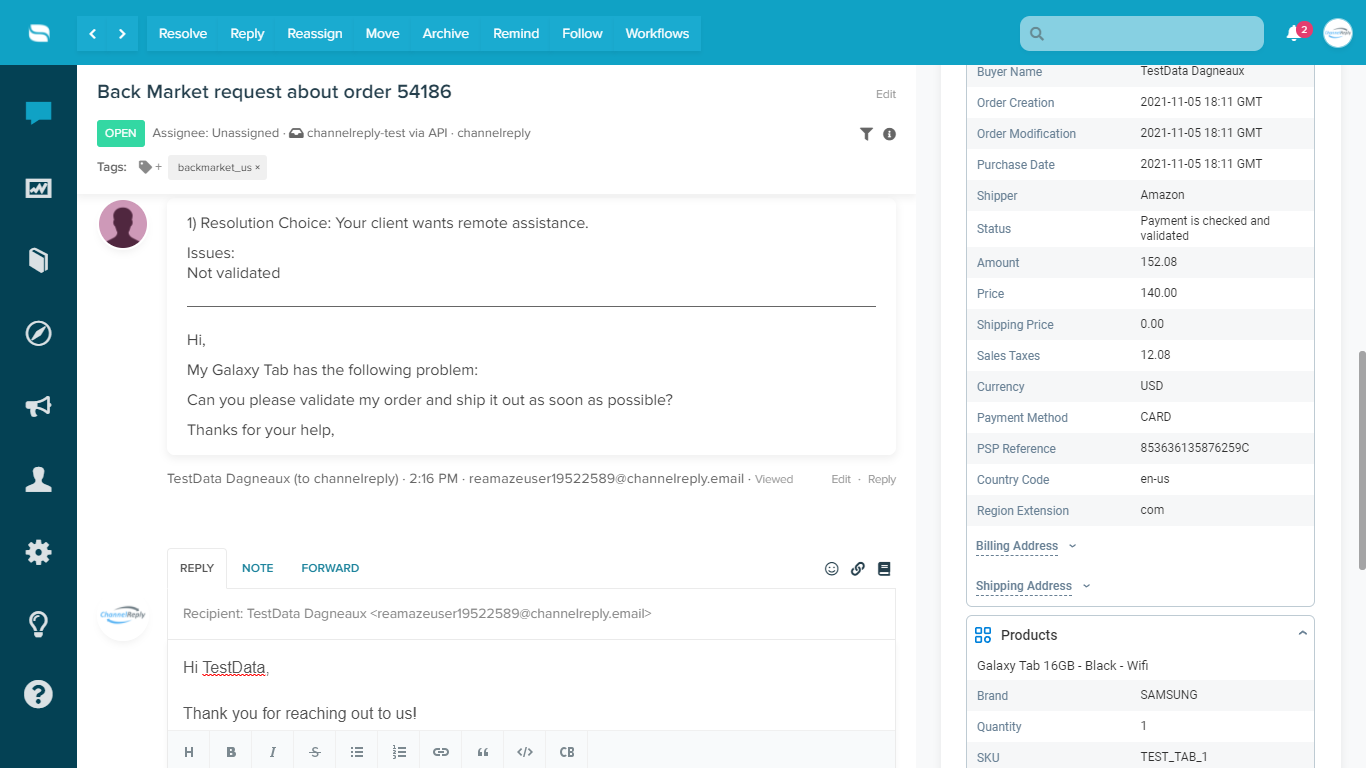 Above: Back Market + Re:amaze.
You'll also have the same clean, uncluttered message threads that you're used to. ChannelReply keeps things just as organized as in Back Market, no matter which helpdesk you use.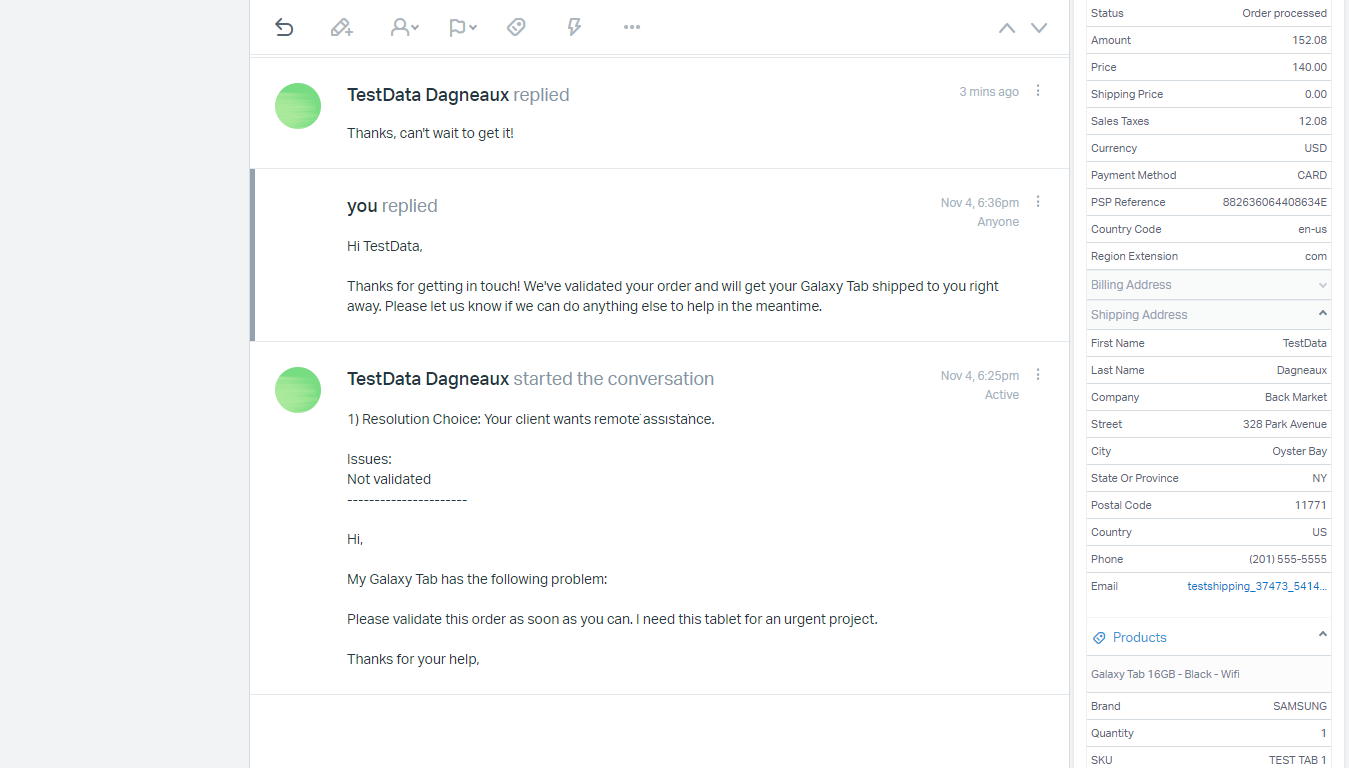 Above: Back Market + Help Scout.
2. Unify Support for Back Market, Amazon, eBay, Newegg, Shopify & Walmart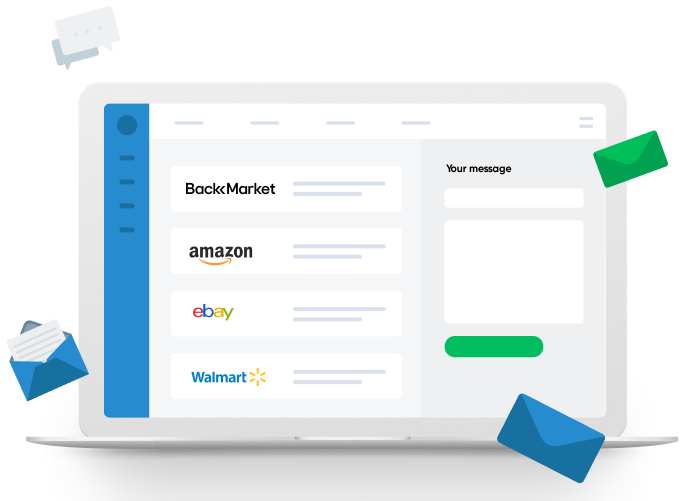 Back Market isn't our only integration! ChannelReply users can also connect unlimited Amazon, eBay, Newegg, Shopify* and Walmart accounts.
On top of that, every helpdesk has integrations of its own. You can almost always connect with:
Shopify alternatives like BigCommerce and WooCommerce
Website help widgets and self-help systems
Email
Voice
Live chat
Social media channels like Facebook, Twitter and/or Instagram
ChannelReply can save you a huge amount of time on support even if Back Market messaging is your only support channel. But if you're stuck switching between multiple systems, putting it all on one screen will save you countless hours every week! See how much simpler support can be with a free trial of ChannelReply.
*Our Shopify integration is not available for Gorgias. Their free Shopify integration is awesome enough without our help!
3. Use More Back Market Data in Your Response Templates
Back Market's response templates are handy, but they only include five placeholders, like the customer's name and the order number. If you want to include something like the item the customer ordered or their tracking ID, you have to type it in by hand.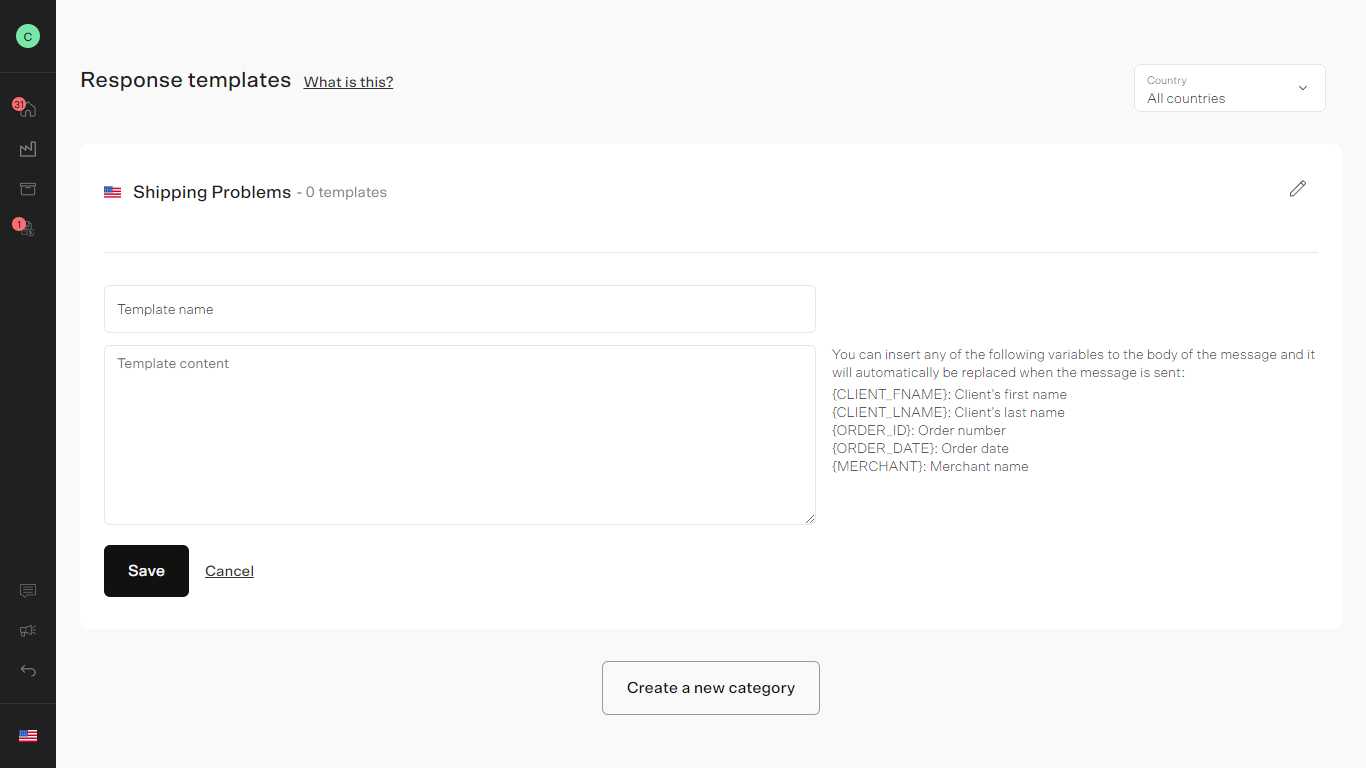 ChannelReply solves that. With 18+ custom fields and variables, you can create powerful templates in Zendesk, Freshdesk, Zoho Desk, Gorgias or Re:amaze.* Automatically fill in every detail your customer could need to know and send detailed, personalized replies in two clicks!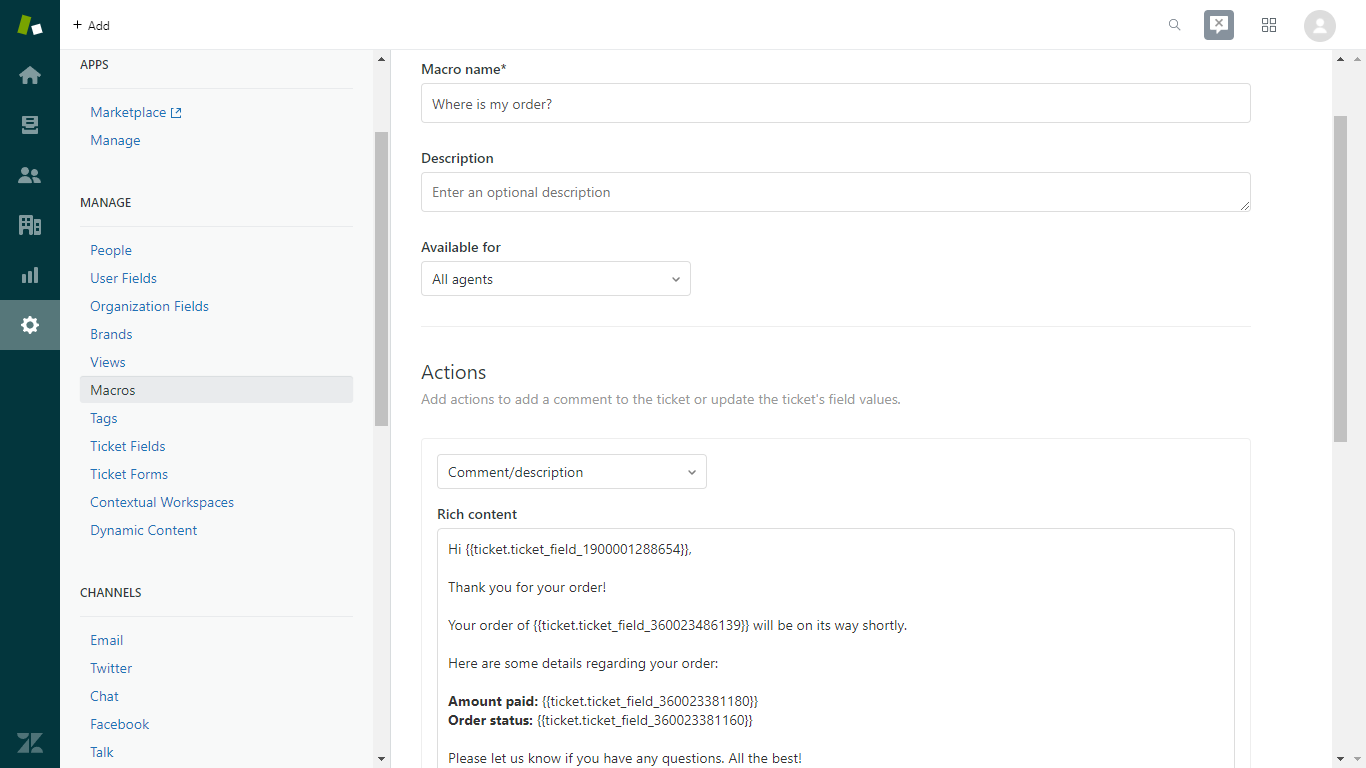 Above: Creating a Zendesk macro with ChannelReply custom fields.
Below: The same macro entered on a Back Market ticket, with order details automatically filled in.
Just click your helpdesk's name below for instructions:
*Help Scout does not support custom fields in saved replies (response templates).
4. Create Back Market Autoresponders
Wish there were a way to automatically answer your customers' most common questions? You can, with the option to create a Back Market autoresponder in any of our supported helpdesks!
Here's an example of an autoresponder created in Freshdesk, complete with placeholders for Back Market data.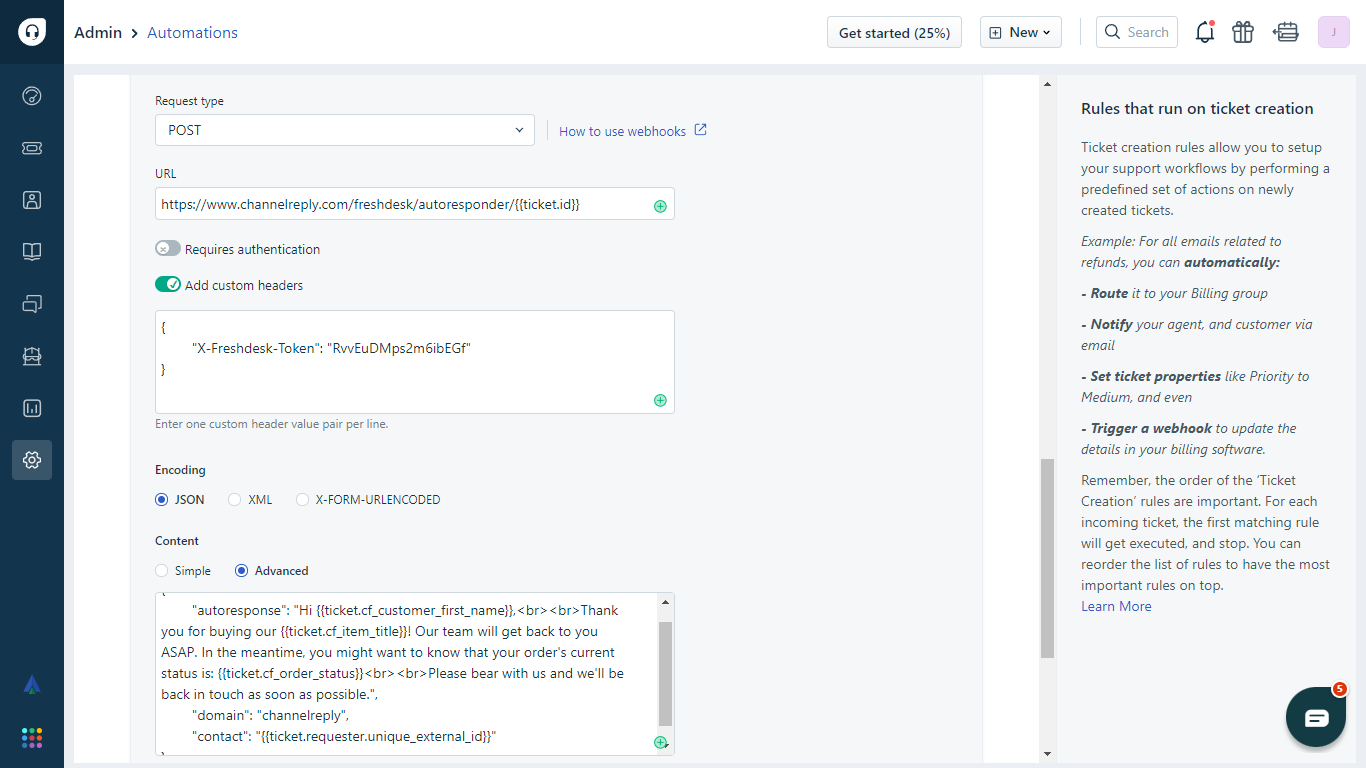 And here's the result on a ticket, with details like the item's title and the order's status automatically filled in!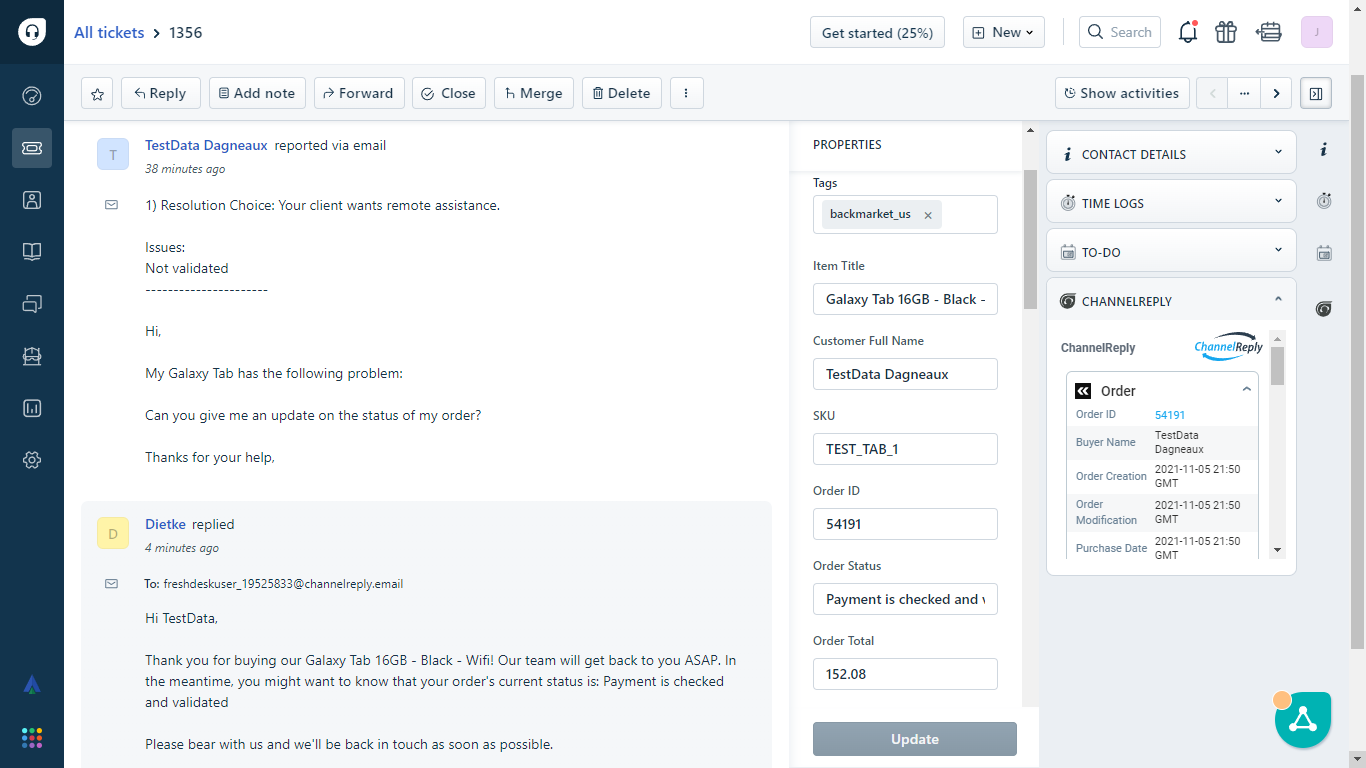 Ready to give it a try? Just click your helpdesk's name below for Back Market autoresponder setup instructions:
5. Automate, Filter & More with Order Data in Advanced Tools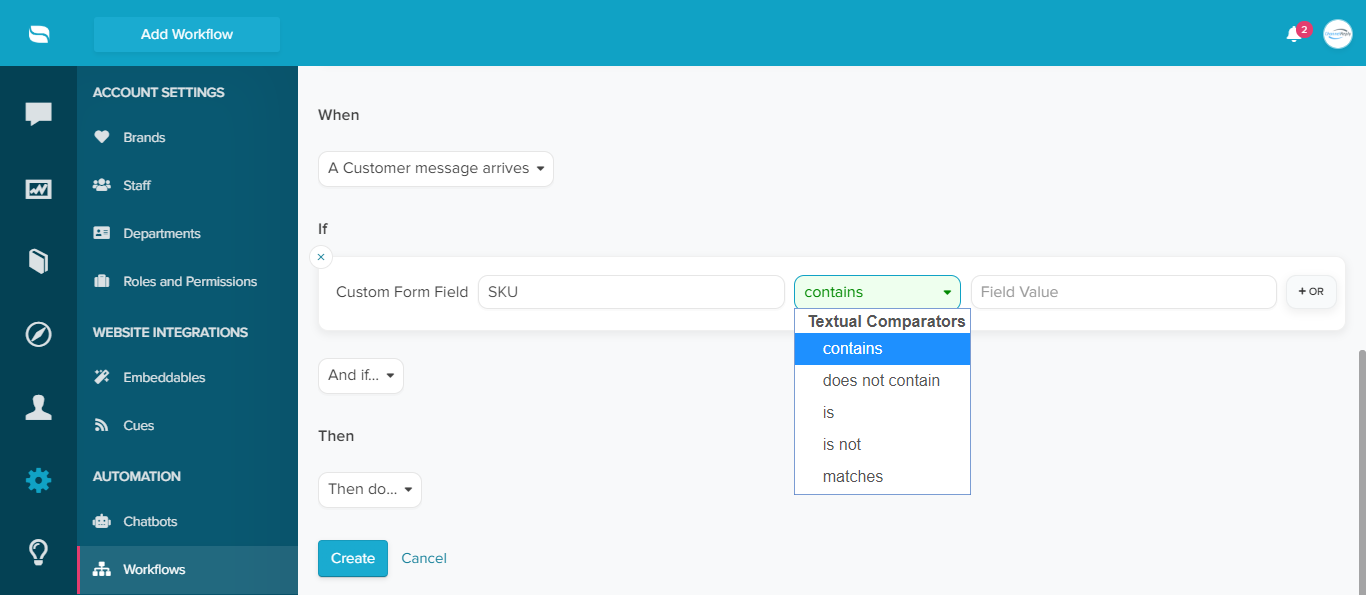 Above: Creating a Re:amaze workflow based on SKUs.
Most helpdesks allow you to use our custom fields in their most advanced tools.
For example, you could sort tickets by amount spent in Zendesk views, or create views that only show tickets about specific items in Zoho Desk.
Or, you could use SKUs to auto-assign tickets to the right agent with Freshdesk automations or Help Scout / Re:amaze workflows.
These are very simple examples. Advanced users can build specialized autoresponders, detailed reports, or automatic triage systems. It all depends on your helpdesk's features—and your creativity!
6. View Mountains of Order Data on Back Market Tickets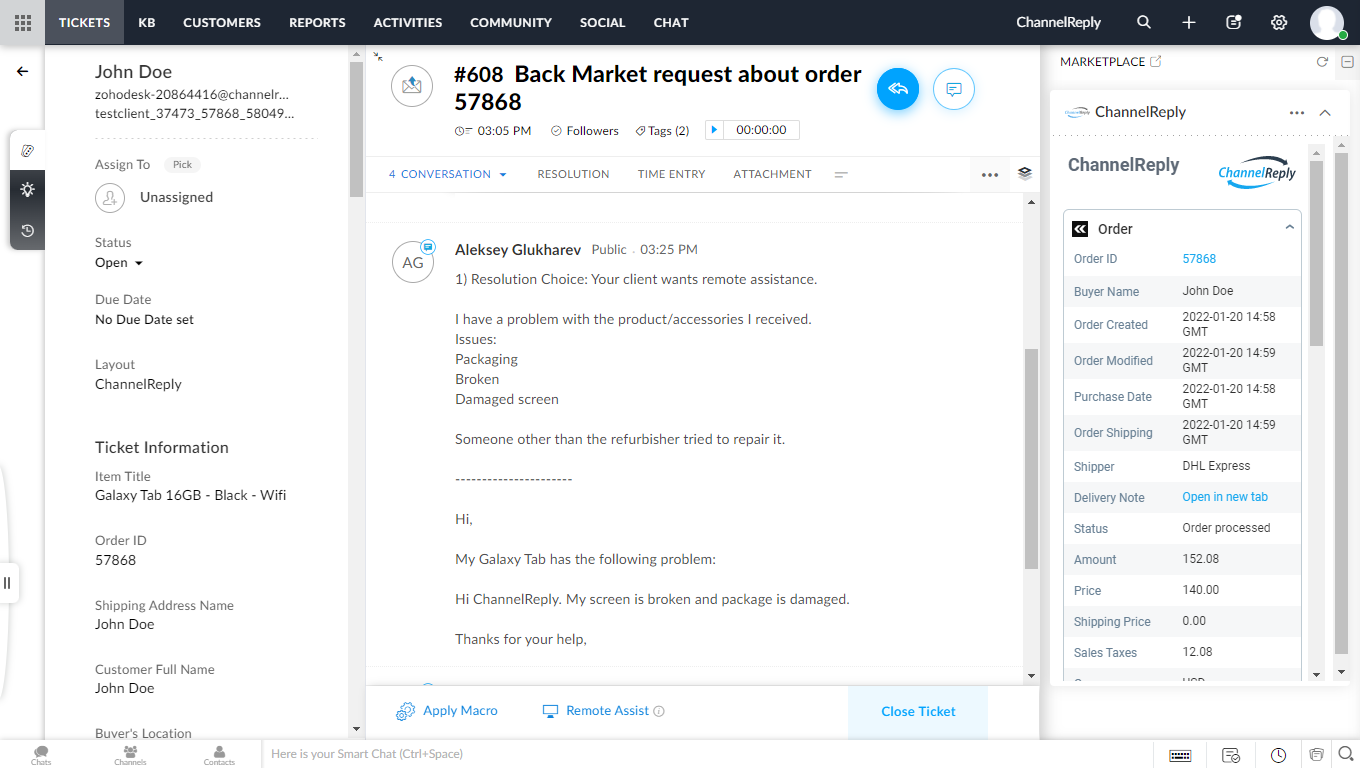 Above: A Back Market ticket in Zoho Desk with order data in the ChannelReply app on the right and custom fields on the left.
To provide world-class support, you need to know everything about the customer's order. ChannelReply provides every bit of info you could need to answer any customer question.
Back Market tickets include the following data on the related order:
Order ID
Buyer Name
Order Creation (the date and time the order was created)
Order Modification (the date and time the order was last modified)
Purchase Date
Order Shipping (date and time)
Shipper
Delivery Note (opens in another tab)
Status
Amount (total amount the customer spent on the order: item prices, shipping, taxes, etc.)
Price (total of all combined item prices)
Shipping Price
BackCare Price
Sales Taxes
Currency
Payment Method
PSP Reference
Country Code
Region Extension
Billing Address

First Name
Last Name
Company
Street
City
State or Province
Postal Code
Country
Phone
Email

Shipping Address

First Name
Last Name
Company
Street
City
State or Province
Postal Code
Country
Phone
Email

Tracking ID
Tracking URL
Plus, the extra info below is provided for each item in the buyer's order:
Item Name
Brand
Quantity
SKU
Orderline ID
Product ID
Listing ID
Price
Shipping Price
Sales Taxes
Currency
Creation Date
Shipping Delay
Shipper
Status
7. Get Back Market Order Notifications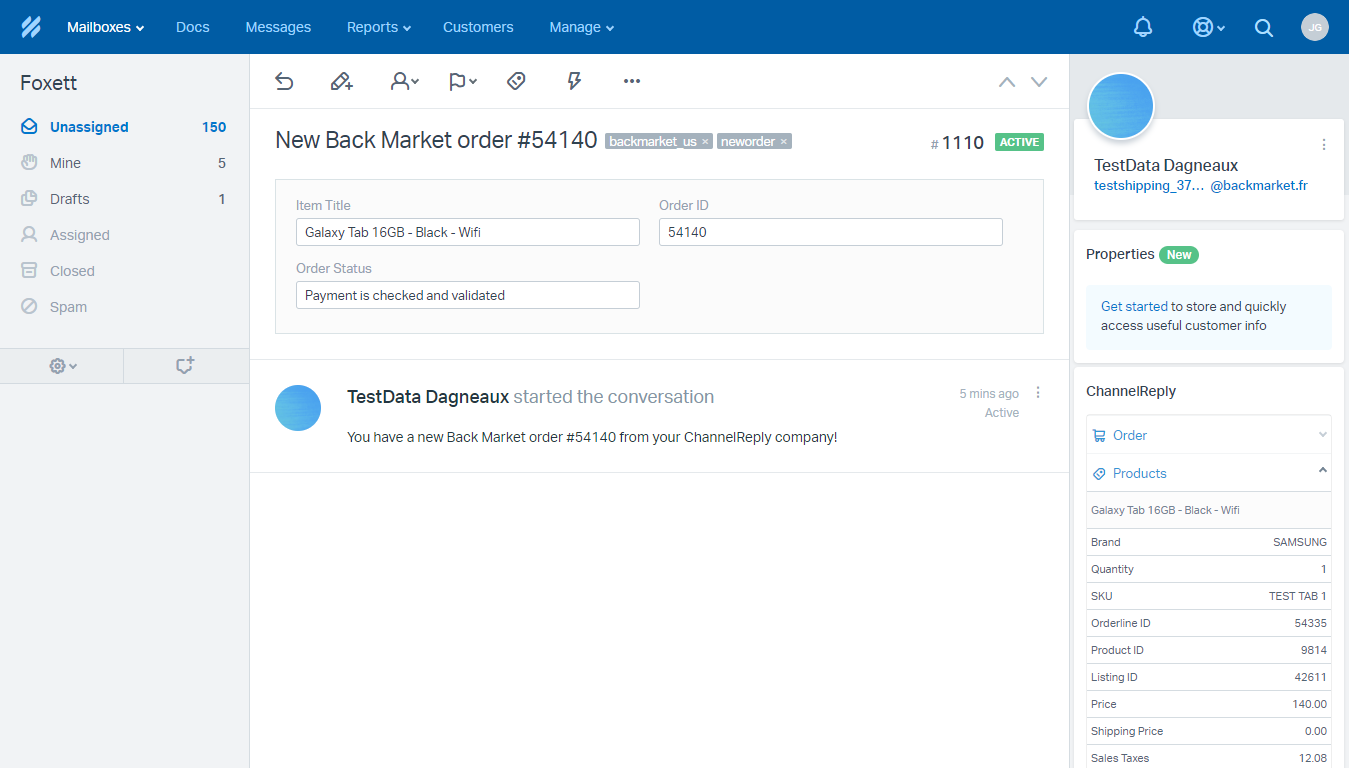 Above: A New Order notification in Help Scout.
Ever wish you could get emails about new Back Market orders? With ChannelReply, you can!
Our New Order notifications can create a ticket inside your helpdesk every time someone orders from your Back Market account. If you want, you can also use your helpdesk's notification system to get an email each time.
Our New Order notifications also come complete with detailed order info in our app and custom fields. That makes them helpful for fulfilling orders, building reports, making records of orders received and more.
This feature is completely optional, and totally free for all ChannelReply users! Back Market New Order notifications don't count as messages received on any ChannelReply plan.
8. Filter and/or Tag Back Market Notifications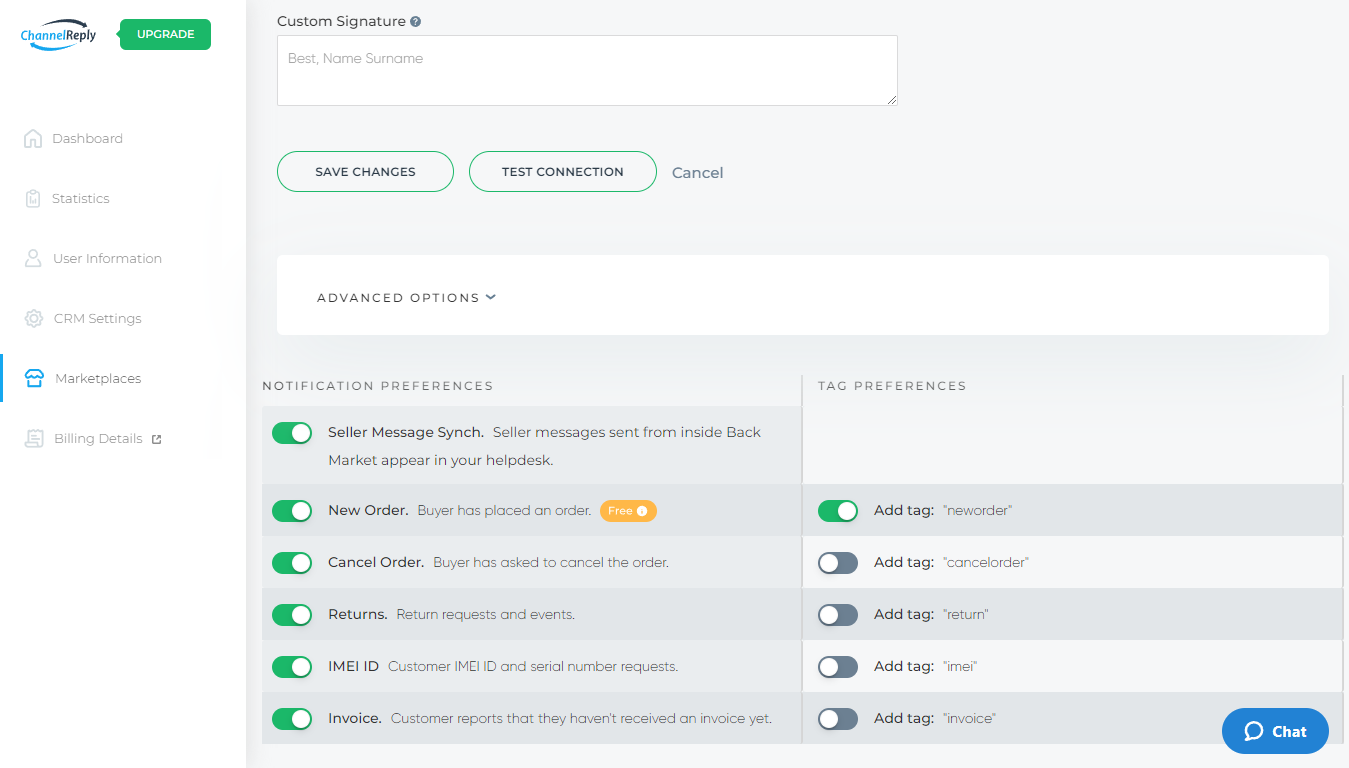 Above: Notification options for Back Market sellers in ChannelReply.
By default, ChannelReply delivers all Back Market messages and notifications to your helpdesk. But that can cause your ticket views to get overloaded fast! To help you stay organized, we've given you the option to tag or filter out certain notifications:
Cancellations
Returns
IMEI / serial number requests
Invoice requests
As shown in the screenshot above, you can disable any of these notifications. You can also add tags, like "imei" for IMEI request notifications and "return" for return notifications.
Tags make it easy to filter Back Market notifications into separate views in your helpdesk. Plus, you can even use them to make automations work differently for buyer messages than for notifications.
After you've connected Back Market to your helpdesk, you'll be able to manage these options in your ChannelReply account. Just click Back Market on your dashboard, hit "EDIT" under any account, and scroll down to Notification Preferences.
9. Take Actions
In any of our supported helpdesks, you can take the following Back Market actions:
Validate individual items with the Validate Orderline option. (Shown in Re:amaze below.)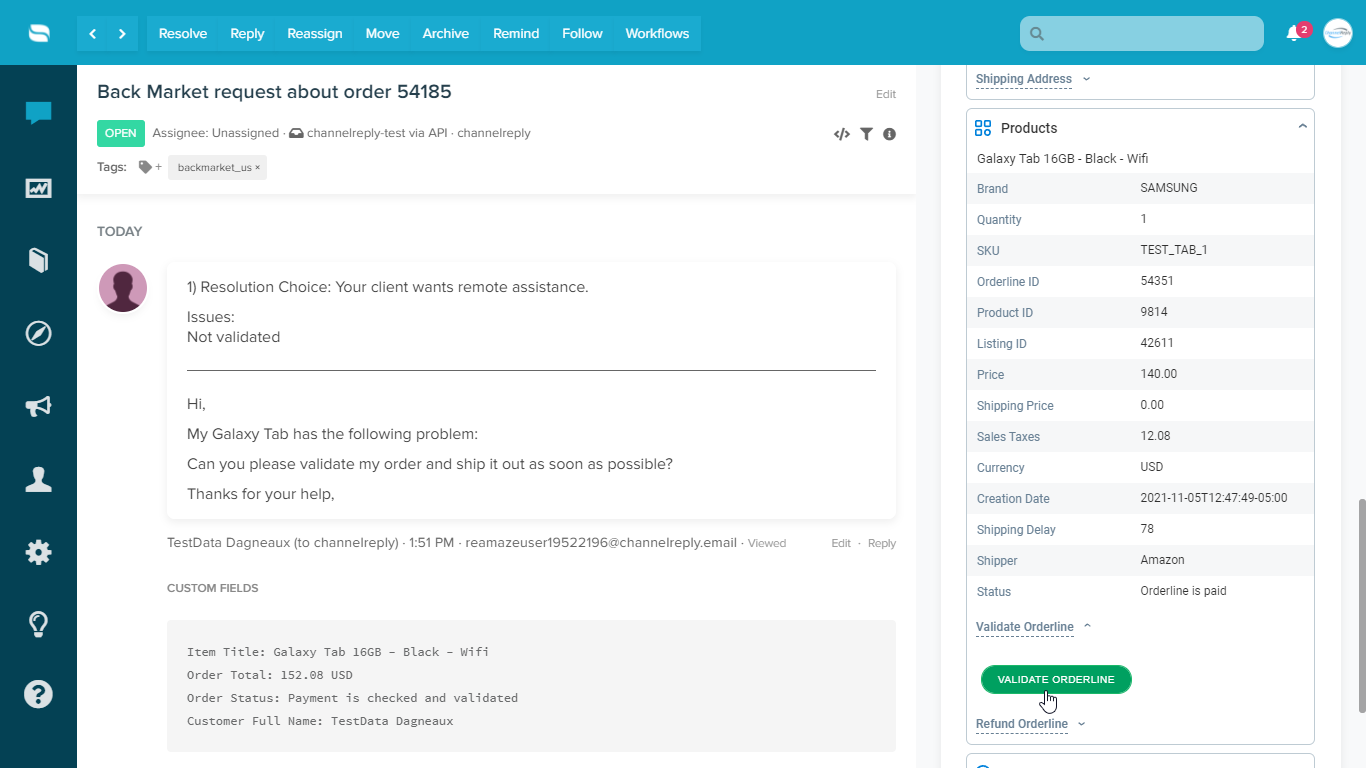 Refund individual items using the Refund Orderline option. (Shown in Gorgias below.)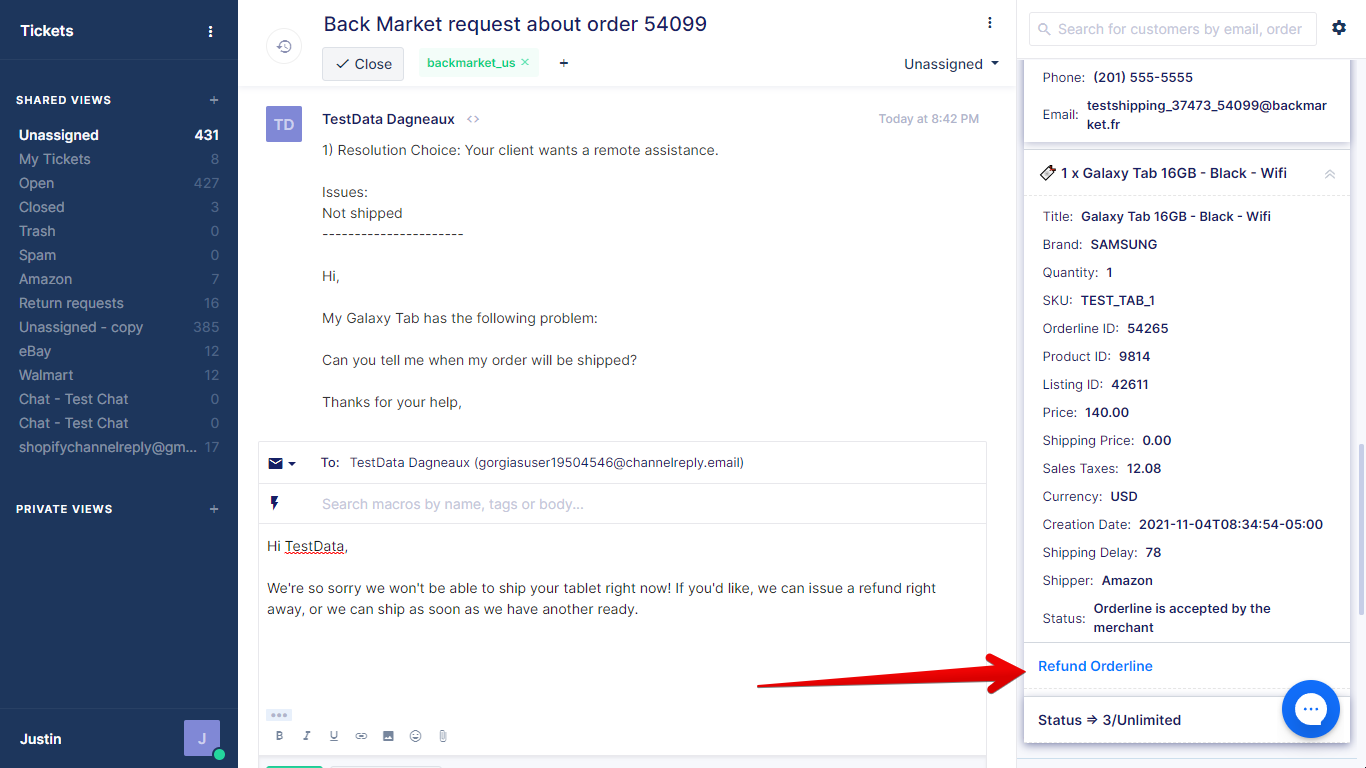 Close or reopen the ticket in Back Market using the Close Ticket or Open Ticket action.
If you use Zendesk, Freshdesk, Zoho Desk or Re:amaze, you'll also have a fourth action available:
Upload the order's shipping information (tracking ID, tracking URL, and shipping date) in the Order Shipping dropdown. (Shown in Freshdesk below.)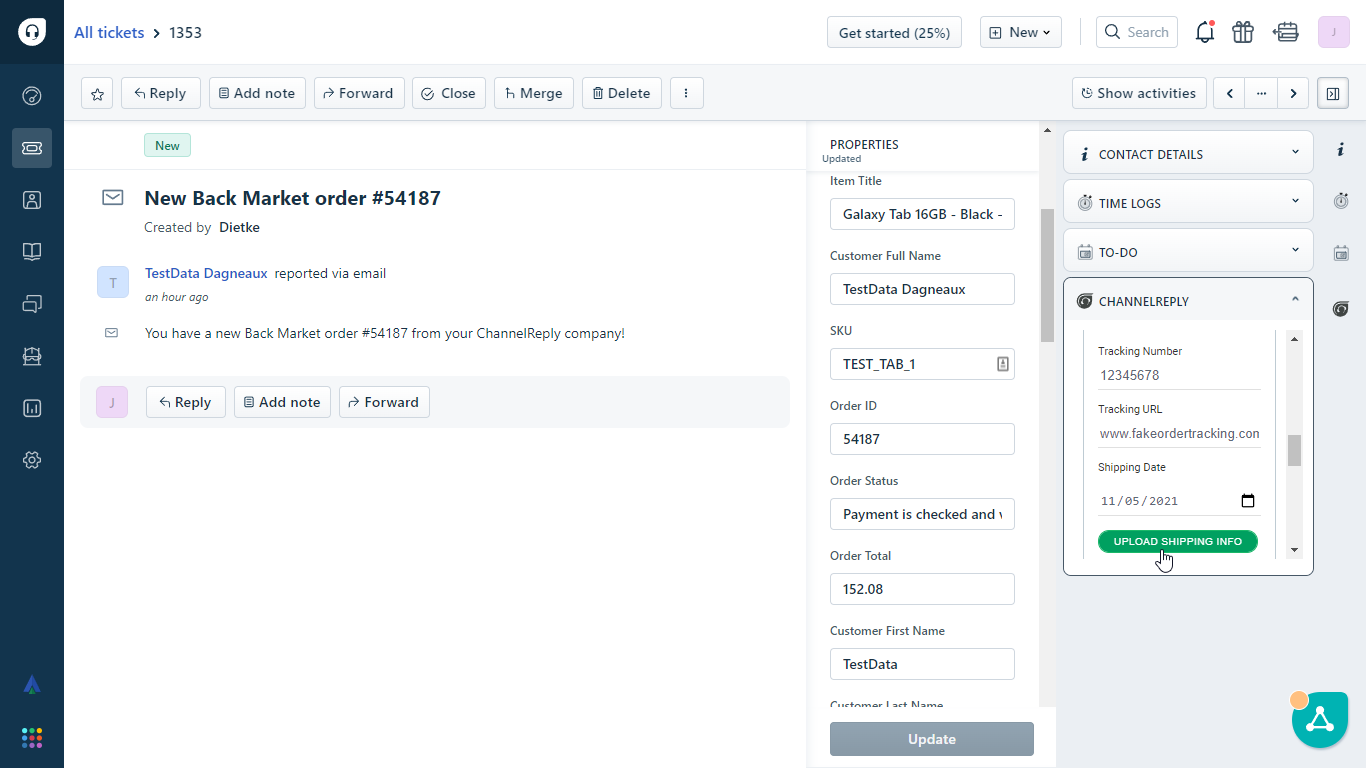 These features mean you can do more than just answer questions. You can actually resolve many of the most common requests from inside your helpdesk! Your support team almost never needs to open Back Market and can truly handle all your customer service on one screen.
How Do I Get Started?
Just follow our step-by-step Back Market integration instructions. You can connect your Back Market account to ChannelReply in as little as 90 seconds.
If you ever have a question, send us a message and an agent will get back to you in no time. We're always happy to help!