Among the many reasons to sell on the web, one stands above the rest: making really good money. We think the websites that let you bring home the most bacon are the best places to sell online. These four have a habit of making their sellers wealthy:
Last updated 4/6/2021.
1. Amazon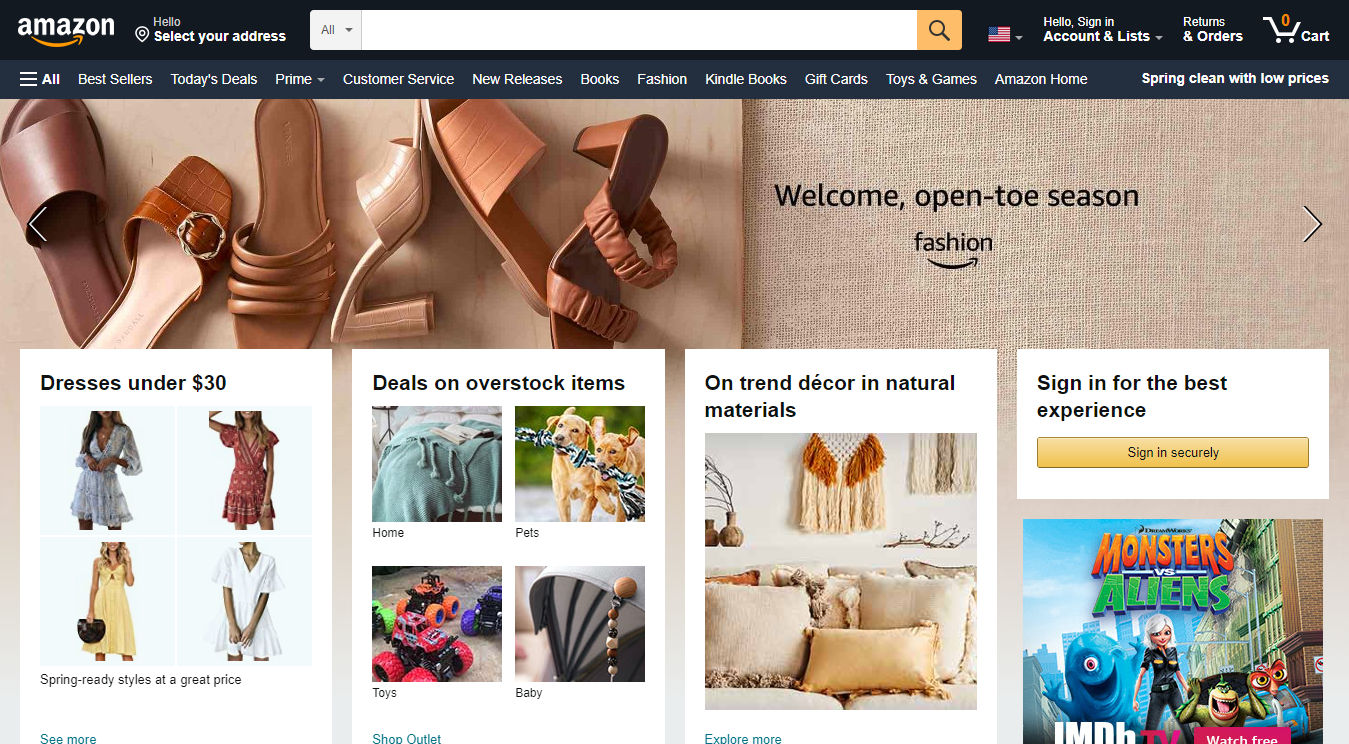 I doubt anyone's surprised to see Amazon listed yet again as the best place to sell online. Although it has its fair share of detractors, it has more than its fair share of the market. And, it's been turning sellers into millionaires for years.
In a 2014 survey by Feedvisor and Web Retailer, Amazon sellers were more likely than those on any other marketplace to make more than $100,000 in revenue per year and the only ones to break $10 million. By 2016, a few sellers were bringing in more than $100 million just on Amazon.
The numbers keep growing. Between 2017 and 2018, the number of multimillion-dollar sellers tripled, and the number of SMBs to achieve sales of over $1 million increased from 20,000 to 25,000. There are few other places on the web where you can hope to hit those kinds of figures.
In 2019, third-party Amazon sellers made sales of $200 million. That number hit an incredible $295 million in 2020.
Merchants who ignore Amazon shoot themselves in the foot.
Common Problems with Selling on Amazon
Amazon has relatively high fees and labyrinthine rules and policies. Expect a few headaches as you learn how it all works and hunt down profitable products to sell on Amazon. Its popularity also means you have to deal with a lot of competition.
More Reasons Why It's One of the Best Places to Sell Online
Amazon has enormous customer trust, excellent SEO, and just about everything else you could ask for. See "The Benefits of Selling on Amazon" for more.
2. Walmart.com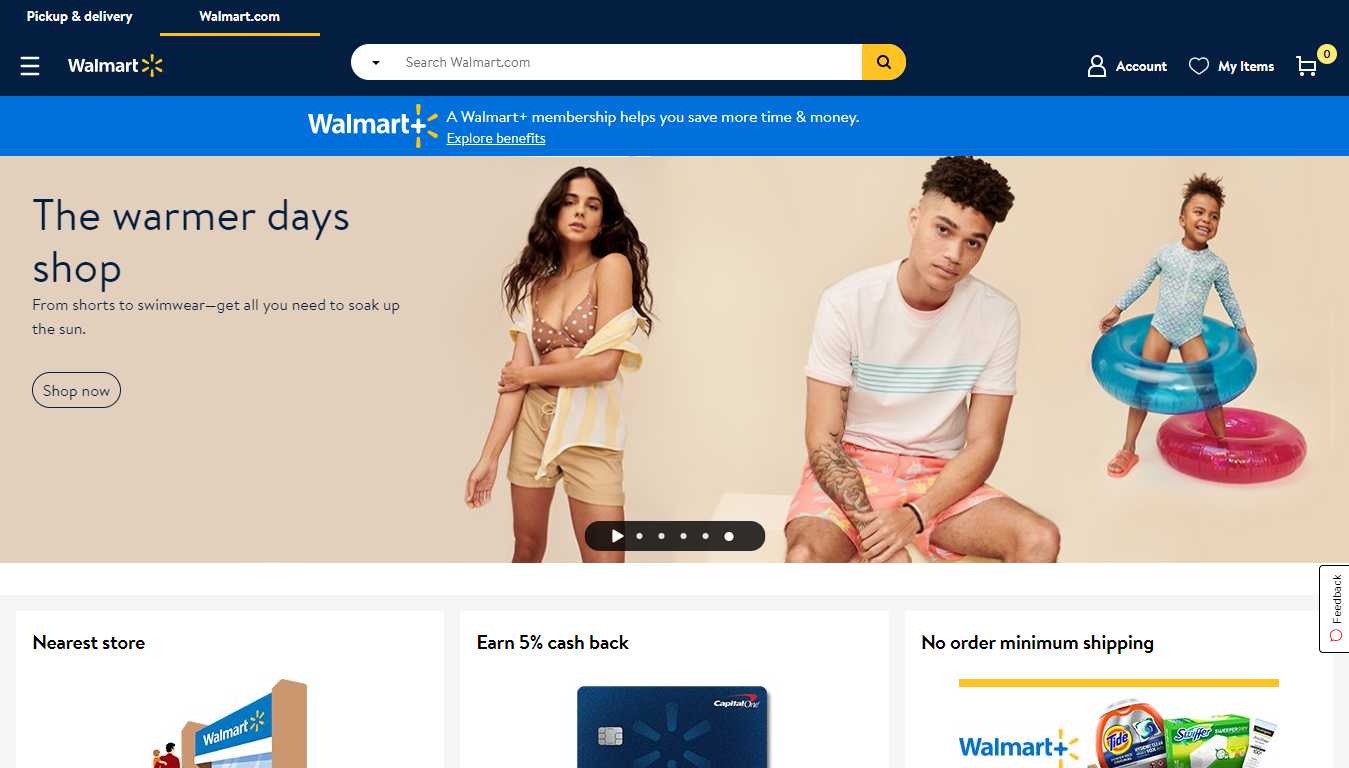 Walmart has been gunning for Amazon for years. In addition to trying to pull away Amazon's customers, it's also trying to grab their sellers by offering a similarly attractive marketplace. In some ways, they're actually hard to tell apart—Walmart's referral fees mirror Amazon's almost exactly.
There are some notable differences, though. Walmart charges no membership fees at all. It also vets its sellers heavily and only accepts companies with established reputations.
For anyone who can make it past the bouncers, Walmart is a pretty sweet club. Although its claim of 100 million unique users per month on its US site falls well short of eBay (185 million active buyers worldwide) or Amazon (215 million unique monthly users in the USA), it's still an impressive number and far more than you'll find in most other places.
The 2017 Feedvisor survey found that less than a tenth of Amazon sellers also sold on Walmart, Jet, or Rakuten, but 36% of those pulling in $2M+ per year sold on Walmart. The pattern was extremely clear: selling on Walmart made a company exponentially more likely to make loads of dough.
Common Problems
The main problem at this time is getting approved to sell on Walmart. If you don't have a profitable, highly organized business with at least a few years of ecommerce experience, don't get your hopes up too high.
More Reasons to Sell There
The exclusive nature of the site saves you from the rampant competition you'll face on other channels, meaning you'll almost certainly get more buyers than you would on the bigger marketplaces. In fact, let's look at some quick stats:
In 2020, Walmart had just shy of 70,000 sellers, compared to the 497,000 sellers on Amazon's US marketplace.
In December 2020, Walmart had 607 million visitors compared to Amazon's 3.1 billion.
That's 8,671 website visits per Walmart seller, compared to 6,638 visits per Amazon US seller.
So, in 2021, you're likely to have over 30% more buyers visiting your listings on Walmart than on Amazon. You're also likely to pay less in fees than you would on Amazon.
3. eBay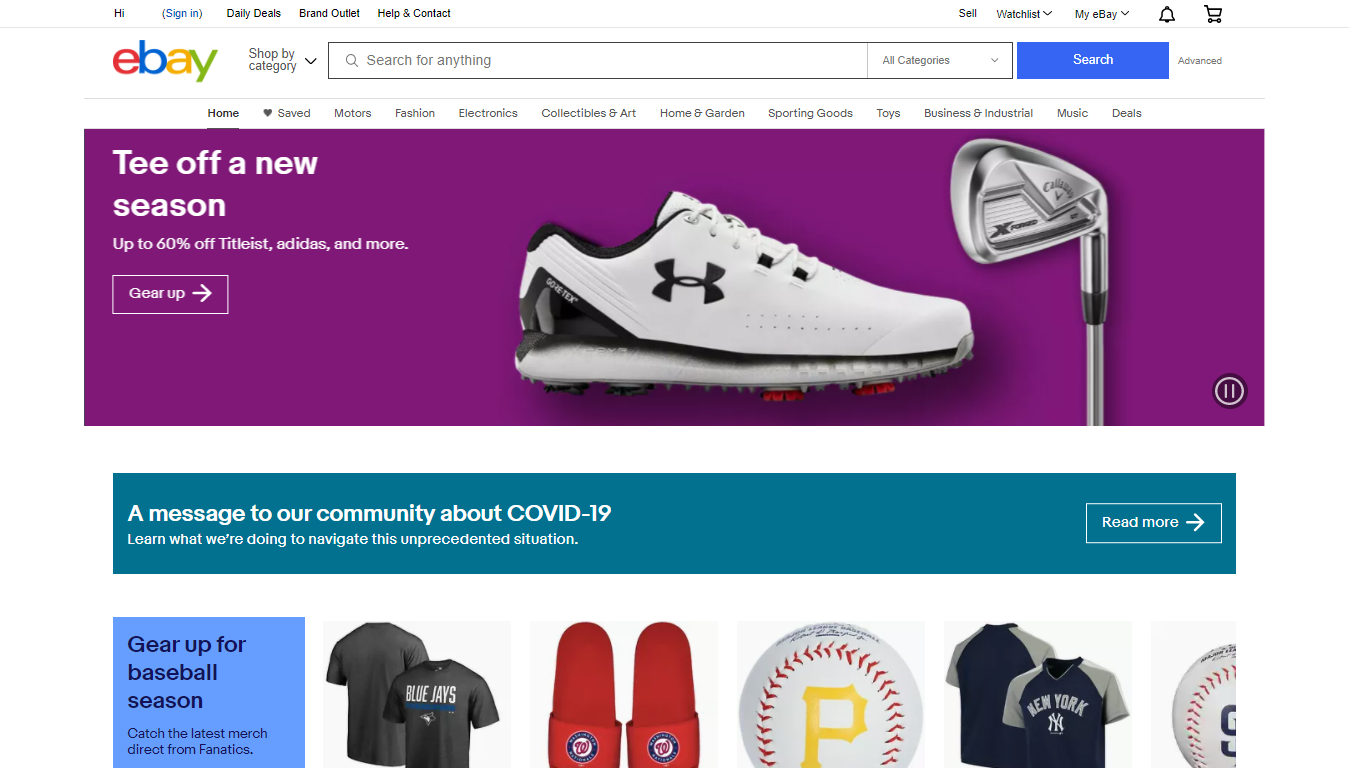 Feedvisor and Web Retailer's 2014 survey found that after Amazon, eBay was the single marketplace where a seller was most likely to earn $1M+ in revenue per year.
In 2017, a follow-up survey directed at Amazon sellers asked about their total revenues and which other channels they sold on. 71% of those with annual revenues of $2M+ sold on both eBay and Amazon. In fact, the higher the seller's annual revenue, the more likely it was that they sold on eBay and Amazon at the same time.
However, eBay is no longer such an obvious choice as Amazon and Walmart. 2018's Feedvisor survey showed that a number of Amazon sellers had given up selling on eBay, though it was still the most popular secondary channel. Its sales fell throughout 2019 and into the beginning of 2020.
eBay did see a huge spike in sales in 2020, after the pandemic hit, proving that it isn't out of the game. But it was a smaller spike than the average growth for the ecommerce industry. This is why we've demoted eBay from our former #2 place to sell online to #3.
With that said, eBay is still a major moneymaker for online sellers, and it has less of a learning curve than Amazon or Walmart. It remains one of the best places for new sellers to learn the ropes of running an ecommerce business.
Common Problems
Statistics suggest that eBay users have less money to spare than Amazon users. This makes them relentless bargain hunters, and they seem to have a habit of pushing eBay sellers into price wars.
More Reasons to Sell There
eBay has lower fees than Amazon and gives you more freedom to run your business your way. See "The Advantages of eBay for Online Sellers" for more reasons to give it a try.
4. Your Own Online Store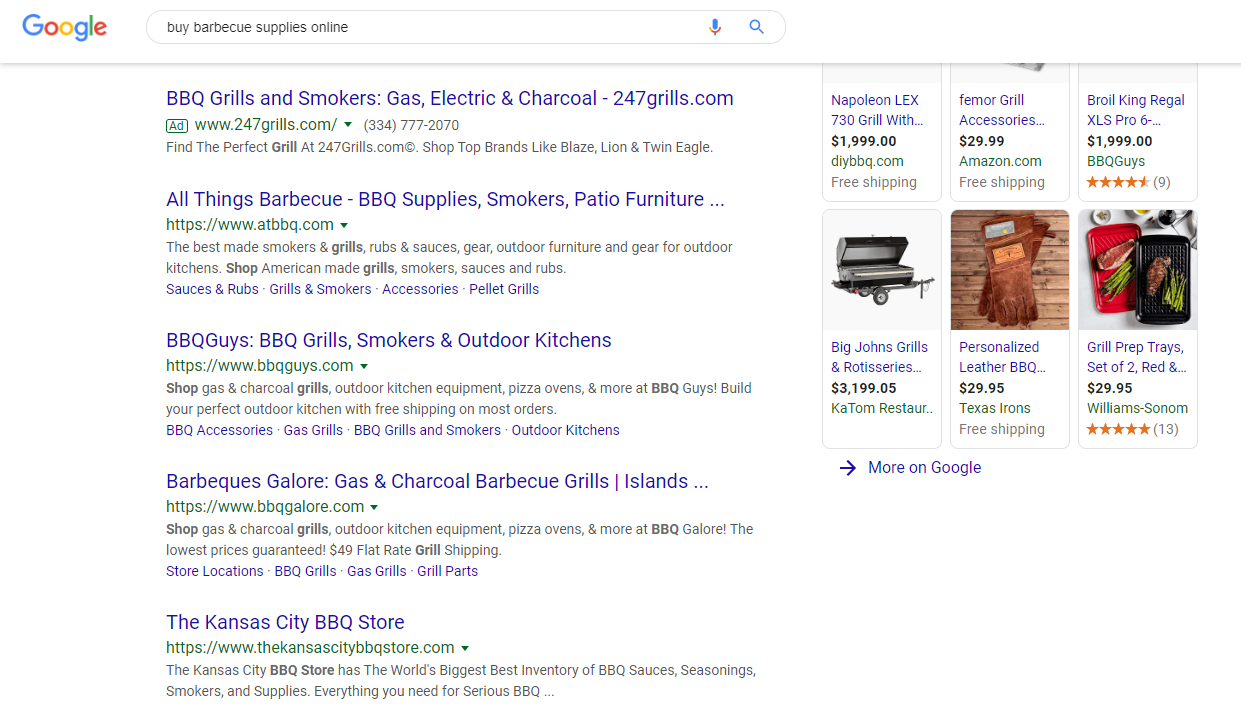 None of the giant marketplaces have been able to beat these specialized online stores in Google's organic search results.
We're not going to sugarcoat it: selling on your own online store isn't easy. Nowhere in the history of business has the saying "If you build it, they will come" been less true. It takes a lot of talent in everything from website building to marketing to pull it off.
But with that said, a site of one's own often proves crucial to long-term success. Having one means your business won't go under if you get banned from marketplaces or blindsided by something as shocking as Amazon's March 2020 pandemic restrictions. It also gives you the highest possible profit margins, since you don't have to pay any marketplace fees.
Feedvisor and Web Retailer's 2016 survey found that sellers with $1M+ in annual revenue were more likely to have their own webstore than those who earned less.
Likewise, the 2017 survey found that the higher an Amazon seller's annual revenues, the more likely they were to have some of those revenues coming from their own ecommerce site. A whopping 51% of those with $2M+ in annual revenue ran one.
If anything, the stats for independent online stores are only getting more impressive. Between summer 2018 and summer 2019, 218 million people bought something from a Shopify store. Total Shopify sales hit $41 billion by the end of 2018. In 2020, they tripled to nearly $120 billion.
These are just a few of the reasons why we recommend that Amazon sellers should start selling on Shopify.
While Shopify is almost certainly the most popular store-builder out there, it's just one of many. There's no doubt that store owners using other solutions like BigCommerce, WooCommerce, 3dcart etc. are pulling in billions more from hundreds of millions of buyers. Amazon isn't nearly the world-ending eclipse it's often made out to be.
In other words, building your own webstore isn't the easiest of ways to make money, but it is one of the best.
Common Problems
The hardest problem is getting people to visit your site. It can take months to get organic traffic from search engines even if you do everything right, and traffic from advertising costs a lot. Then you have to get the customer to actually trust you enough to buy.
More Reasons to Sell on Your Own
Marketplaces often have strict rules about things like email marketing, making it hard to drive repeat business. When you own the site, the only authority you have to worry about is the law. That frees you to follow all of today's best practices and build strong customer relationships.
If you're ready to get started but not sure how, see our guides on how to start selling on Shopify or how to create an online store.
Isn't Selling on Multiple Sites Tricky?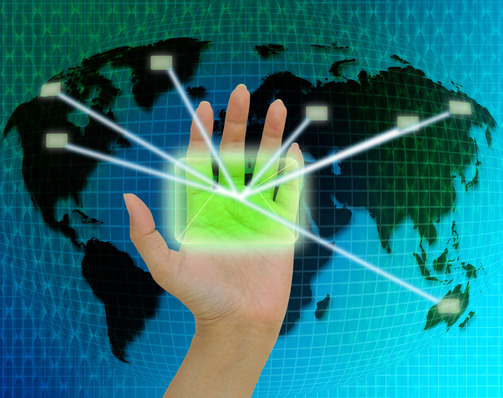 Selling on more than one site does create a few problems. Yet, as the stats above show, selling on more than one platform gives you much better odds of hitting seven figures. See our articles on selling on eBay and Amazon at the same time and multi-channel software for ways to deal with the growing pains.