After months of development, we're proud to offer integration with a new CRM: Desk.com. The famed helpdesk software now works as a customer service platform for Amazon and eBay sellers.
Last updated 5/14/2018.
Connecting Desk.com to eBay and Amazon
Salesforce's Desk.com is well-known as one of the best helpdesk programs available. Customers rave about its excellent ticketing system, macros, and rules. It dramatically reduces the time needed to provide world-class customer support for businesses of any size.
Until recently, it was impossible to get Amazon and eBay messages to show up properly as cases in Desk. The marketplace APIs were simply too hard to work with.
We decided to change that.
Improving Customer Service for Amazon and eBay Sellers
ChannelReply now enables you to send your eBay and Amazon messages to Desk. Each message will appear as a carefully organized case, as shown below.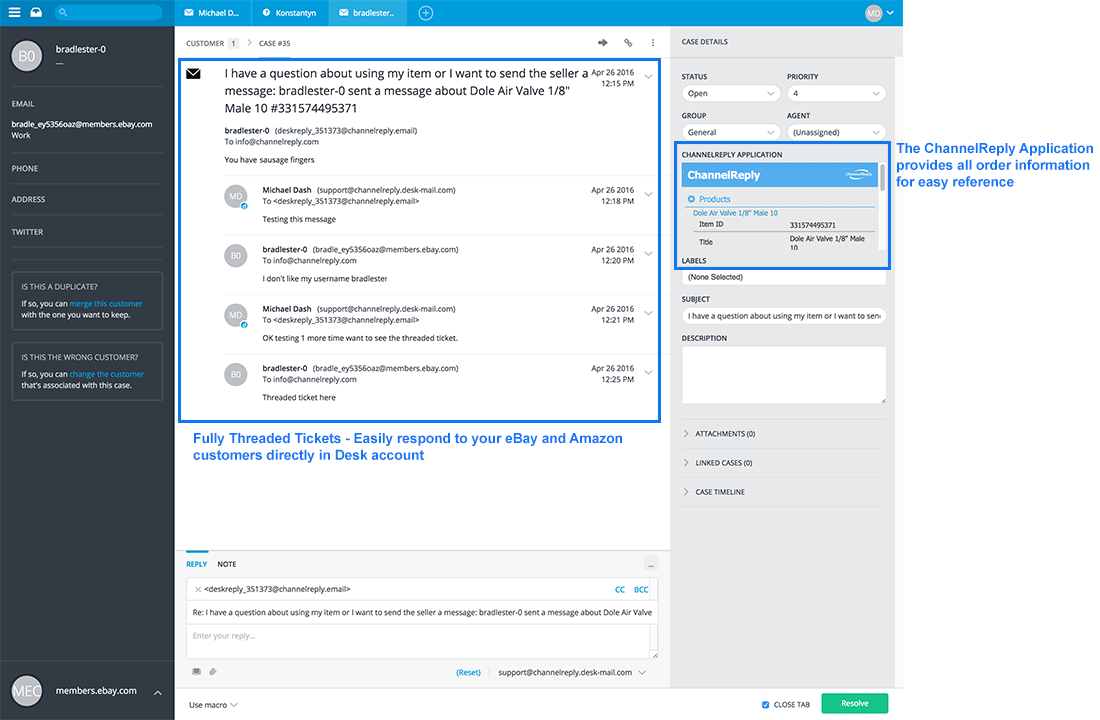 You can handle these requests with the full power of Desk. Use rules, macros, workflows, and everything else you know and love about it. Keep your customer service costs down, buyers happy, and feedback scores high. View ChannelReply pricing or try it free now.
Already a ChannelReply customer? View our Desk.com integration instructions to get started.
Customer Support on the Go
Desk is mobile-friendly, and so are we. Combine Desk and ChannelReply to turn your phone into a mobile eBay and Amazon CRM station.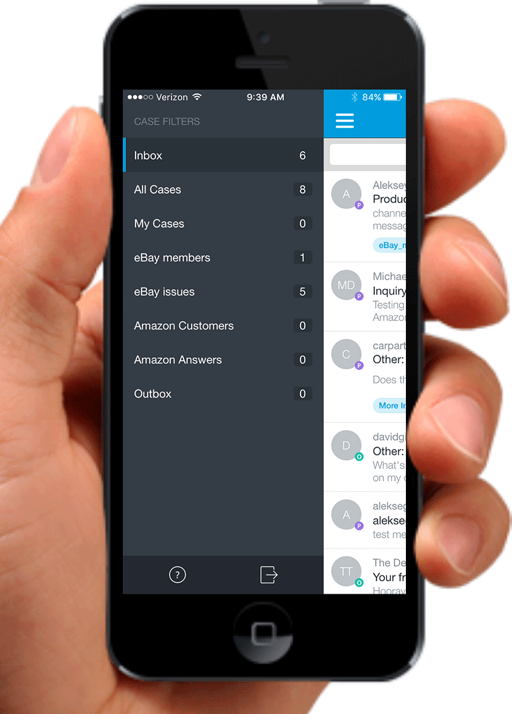 The Details You Need to Solve Every Case
You don't want your customer service team firing shots in the dark, and that's why ChannelReply doesn't just plop customer messages into Desk. It delivers vital information about the customer in every case.
For eBay Sellers
Each case created from a customer message includes:
The listing item's title and number
The buyer's user ID
The order ID
A hyperlink to the listing
ChannelReply can also forward critical direct messages, including notifications for:
Resolution Center cases
Returns (which you can now manage directly from within Desk)
Action items
For Amazon Sellers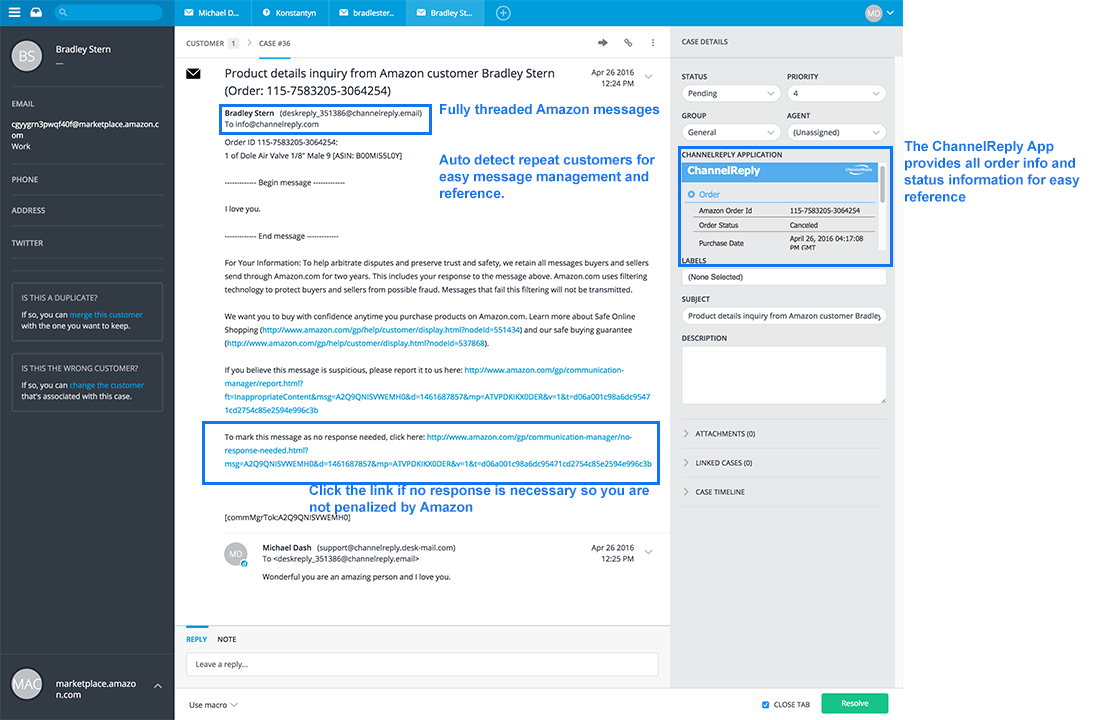 Along with each message from a customer, you'll find:
The listing's name
The product's ASIN
The customer's name
The order ID
A hyperlink to the listing
You can also pull in important messages from Amazon, including messages about the following:
Returns
Action items
A-to-z Guarantee claims
Your Own eBay and Amazon CRM
Don't spend another day struggling to manage customer service on multiple screens. Get every support conversation in one place—your Desk account. Try ChannelReply free now.